Grilled Halloumi and Watermelon Salad with Basil Oil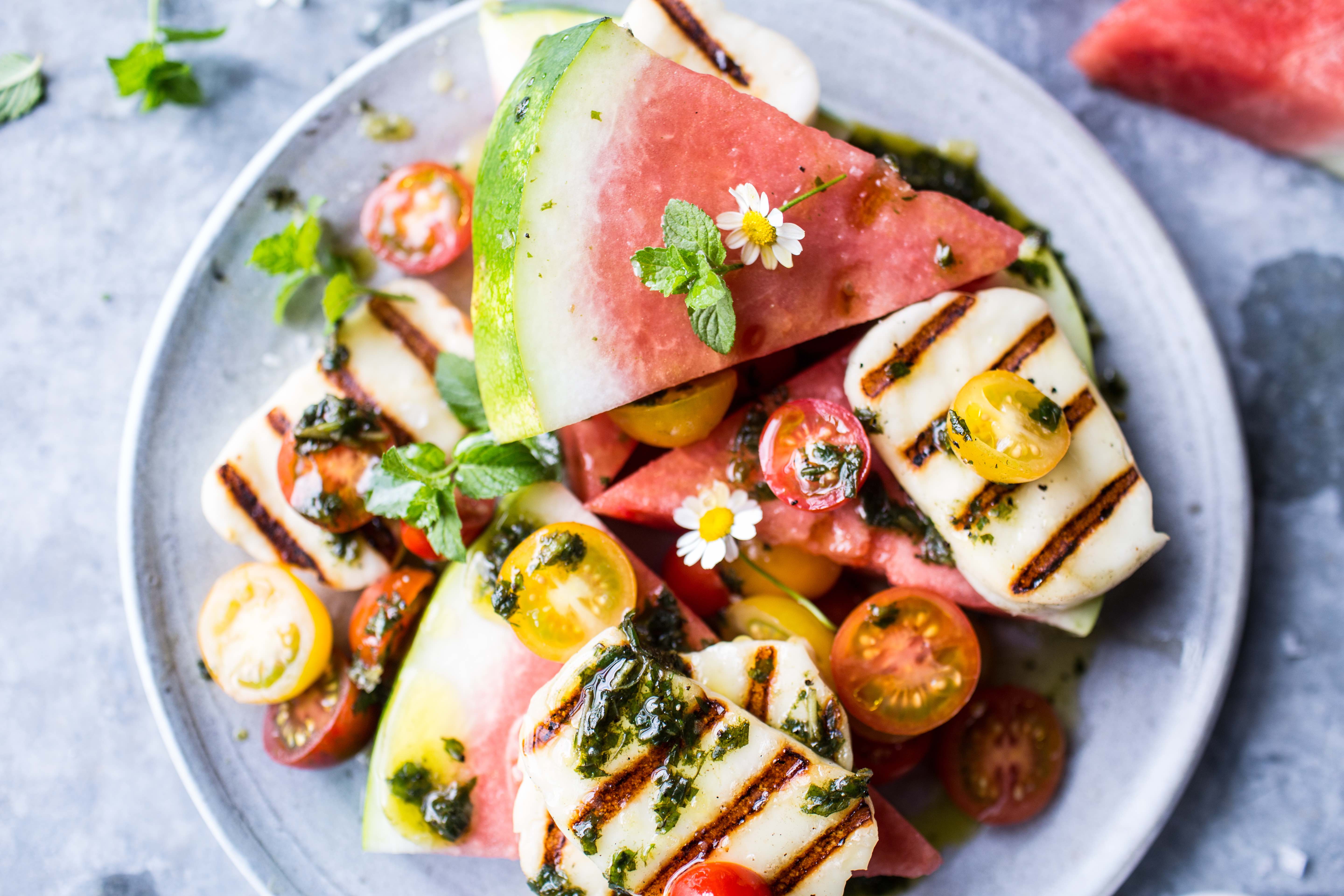 When I think of summer and summertime cookouts, I cannot help but think of watermelon!!
Pretty much every kid has memories of summer that include eating endless amounts of watermelon. It's just what you do on hot summer days. Whether it's by the pool, the lake, or the seaside, any way you slice it watermelon is the most delicious way to stay cool and hydrated. This Grilled Halloumi and Watermelon Salad with Basil Oil recipe is a simple and refreshing way to celebrate the flavors of summer!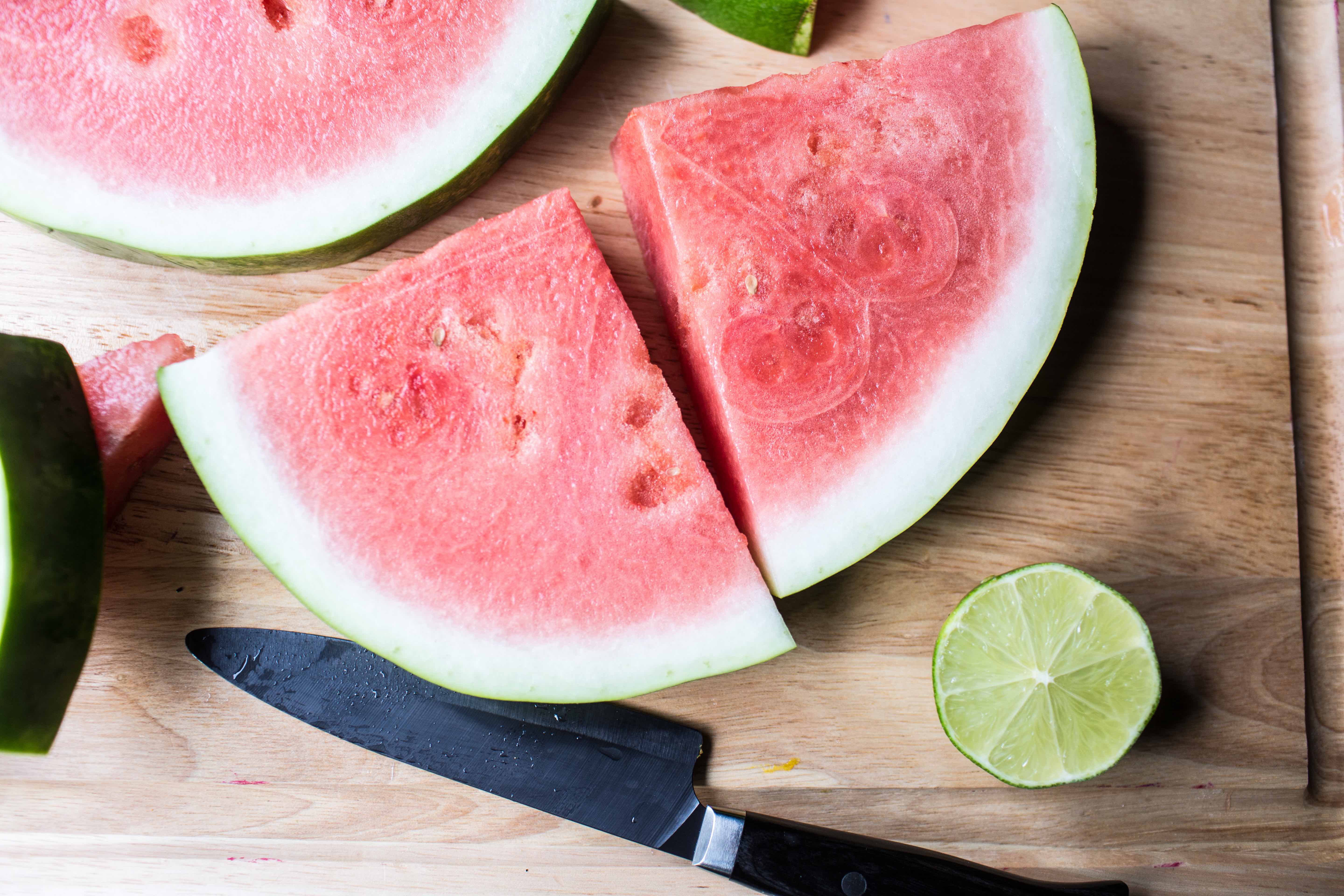 For the longest time I never thought to do anything with watermelon other than simply eat it from the rind. I guess it did cross my mind to make watermelon popsicles, but up until last year I really only thought of watermelon as the classic summer fruit you ate on hot days.
Well, my thinking has changed, and I could not be more excited about it. There are so many fun ways to use watermelon in cooking. Think throwing it on the grill, adding it to salsas, tossing it in salads, making fruity drinks, icy watermelon popsicles, and frozen granitas. So many fun things!!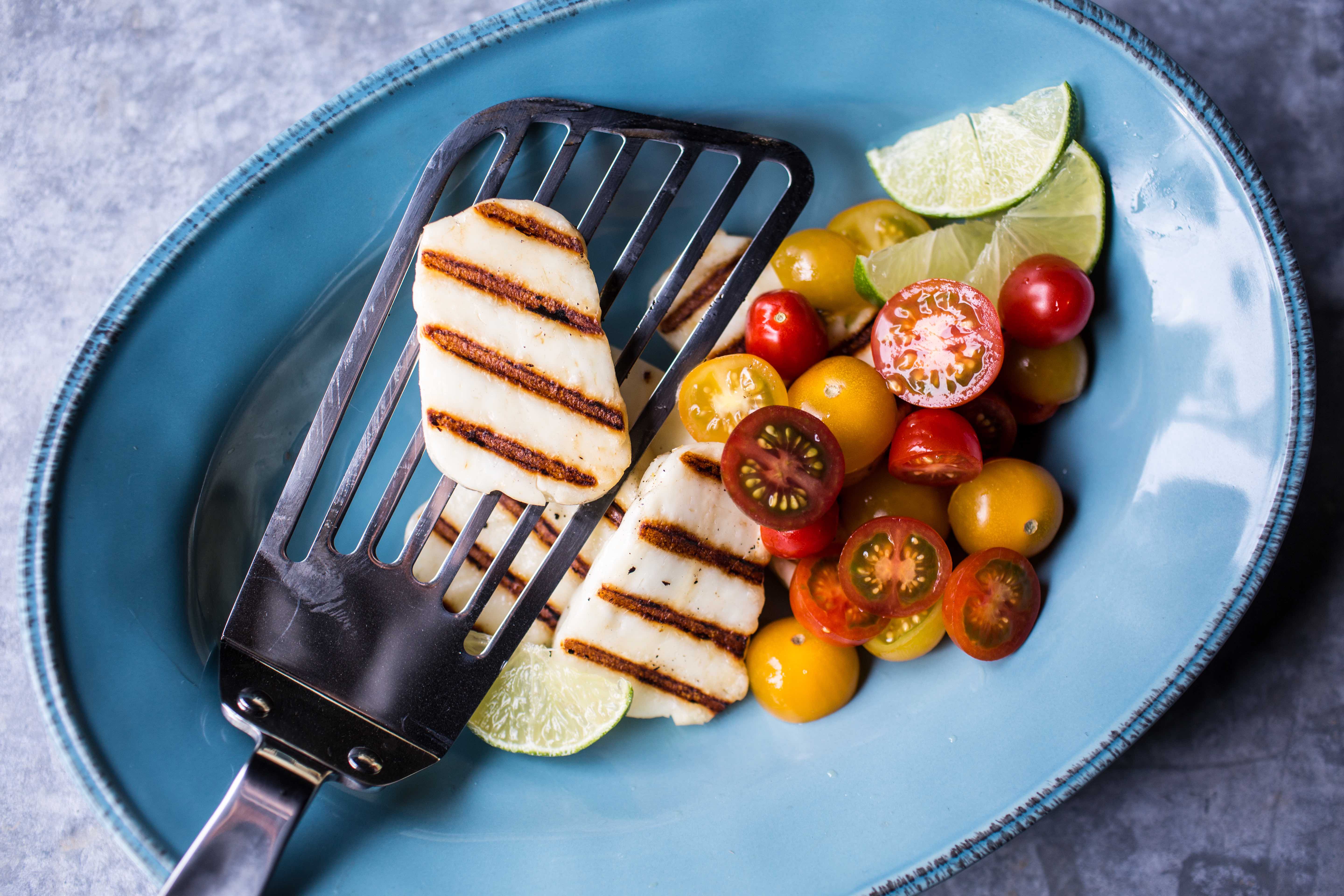 Today I wanted to share this simple and refreshing salad. It's perfect for serving at parties, eating as a snack, or even as a light lunch. If you've never had grilled halloumi cheese, it's time you give it try. It is not a melting cheese, so it holds up really nicely to the grill, and it's salty flavor pairs really well with the sweet watermelon.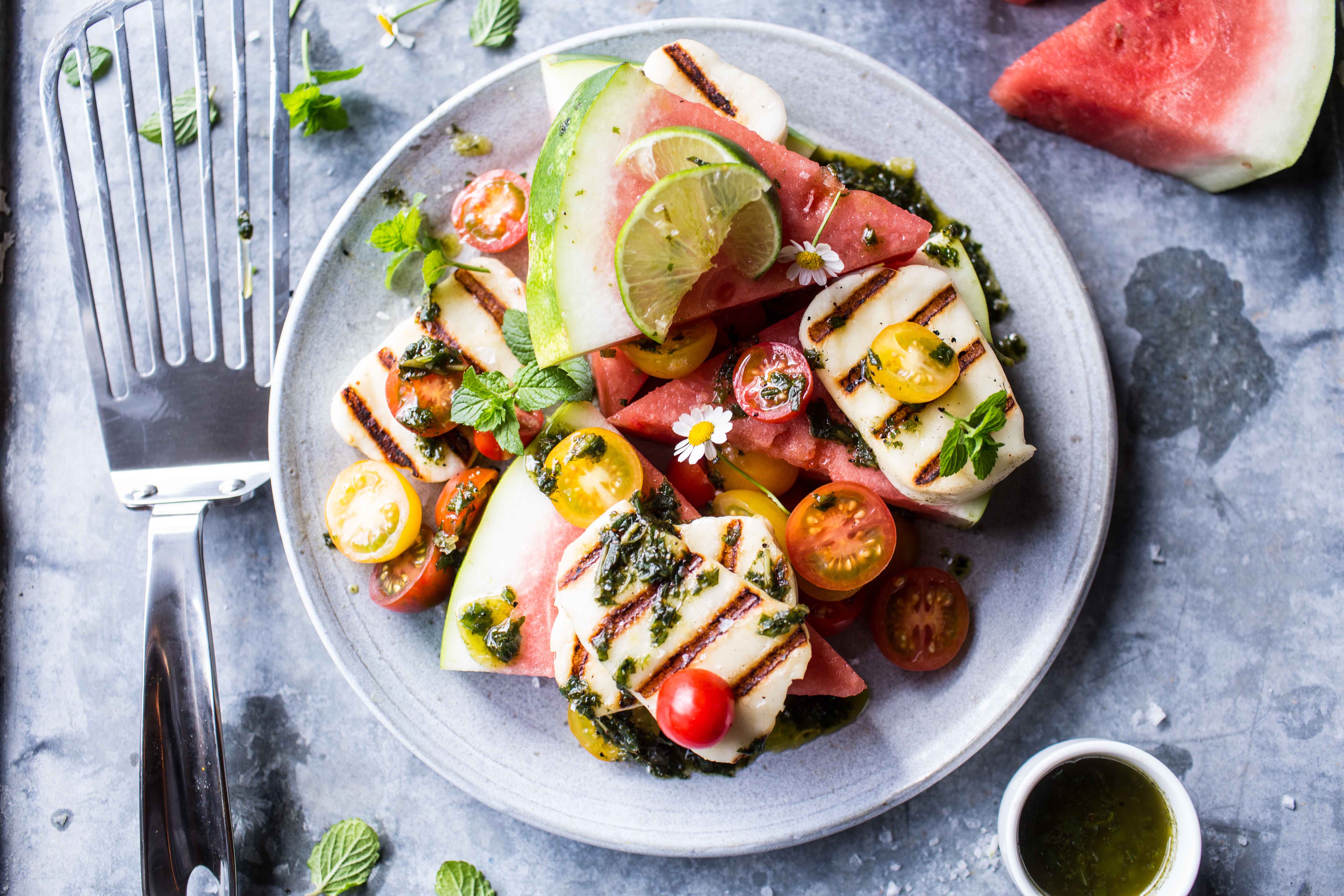 Finish the salad off with a drizzle of basil oil and you have the perfect light and refreshing summer salad! Plus, it's so pretty, which is always a major bonus for me!