Great Gadgets for Spiralizing, Dicing and Chopping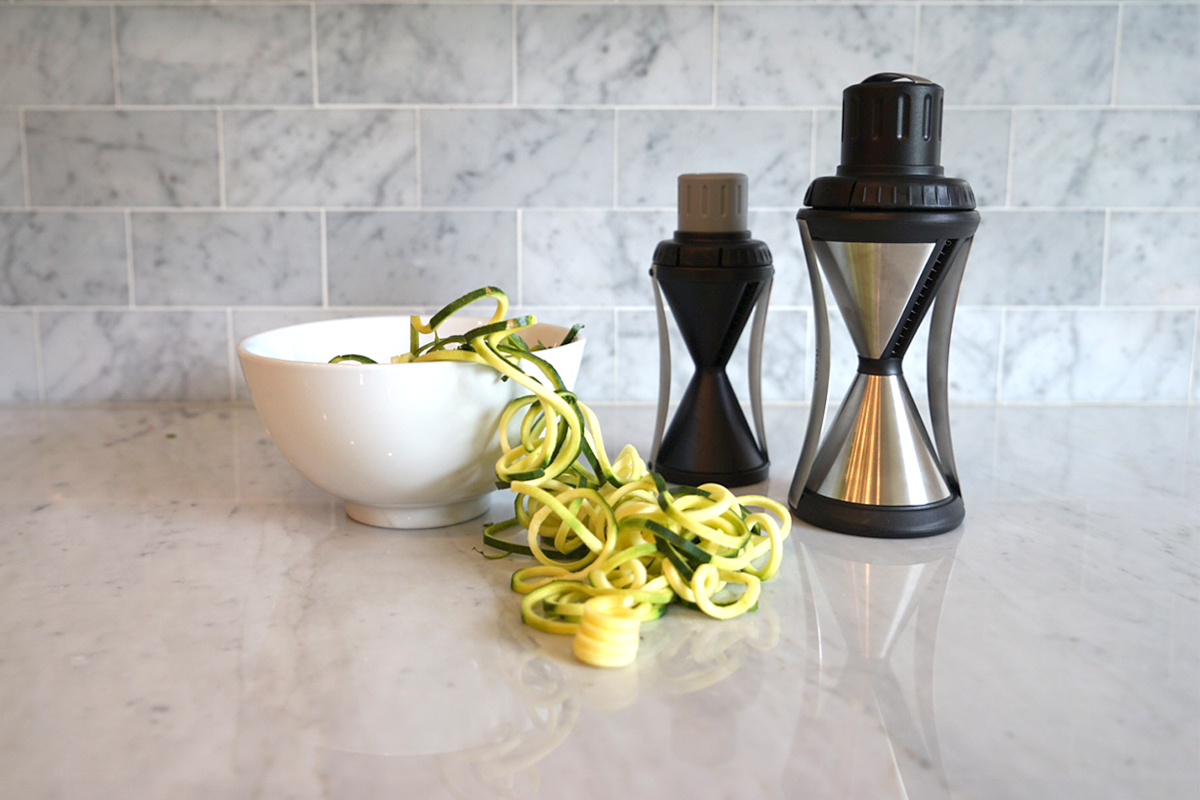 Most of the time, I'm pretty good about sticking to a healthy lifestyle. That said, the amount of fruits and veggies I eat every day can always use a boost and these great kitchen tools make it so much easier!
And my interest in salads tends to wane no matter how many pretty recipes I pin. It's gotta be quick, easy, and taste great. Otherwise, there's a frozen pizza in the fridge that's calling my name at all times.
Lately, I've been experimenting with kitchen gadgets that can turn my veggies into something WAY more fun, and I can go from zero to nutrient-dense salad in no time. Here are a handful of kitchen gadgets that make produce prep incredibly quick and easy.
Healthy lifestyle, I'm on it.
Swapping out zucchini noodles (aka "zoodles") for pasta is an easy way to add veggies to your diet — and cut down on carbs, too! If you prefer not to crank faux noodles out by hand, this automatic spiralizer, which attaches to your KitchenAid stand mixer, is a good investment. What I like about zucchini noodles is that they magically take on the flavor of whatever you top them with, for example, fresh herb pesto and grilled shrimp or marinara and turkey meatballs. I don't even miss the pasta (and pasta and I are close, CLOSE friends).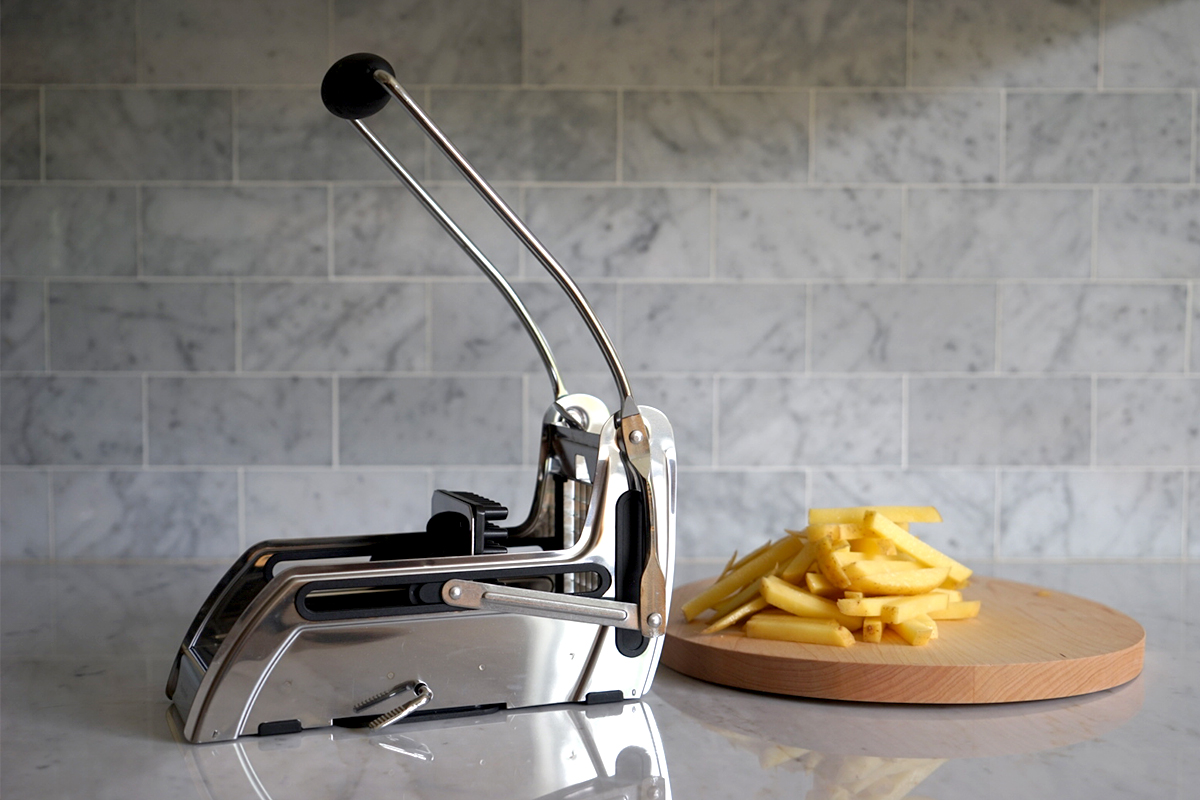 This incredibly sharp tool makes quick work of the most ambitious slicing jobs — plus, I can use it to slice produce thinner than I ever would with a knife. Paper-thin mushrooms to top homemade pizza, asparagus shaved for a spring salad, Brussels sprouts shredded in a crunchy slaw. By far the best feature? I can use it to make waffle-cut French fries (I feel a cheat day coming on).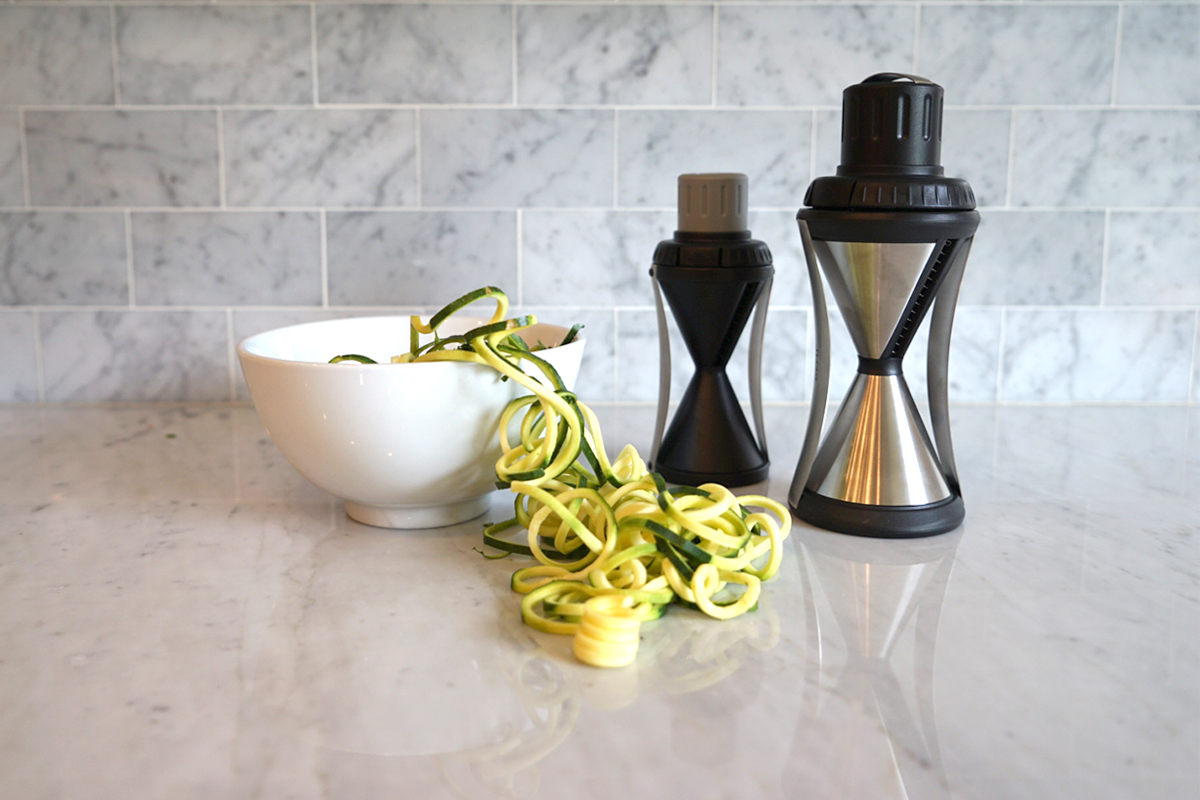 My Instagram feed is filled with photo after photo of delicious-looking faux-noodles — long, skinny spaghetti-like strands of colorful vegetables like beets, sweet potatoes, zucchini, squash and cucumber. Faux noodles are so easy to make… provided you have a quality spiralizer, of course. Easy to use, easy to clean, the manual GEFU Spirelli Spiralizer is about as basic a tool as you can get. I like to make sweet carrot noodles and toss them with rice wine vinegar, tamari and peanut butter for a Pad Thai-inspired dish that's light and fresh.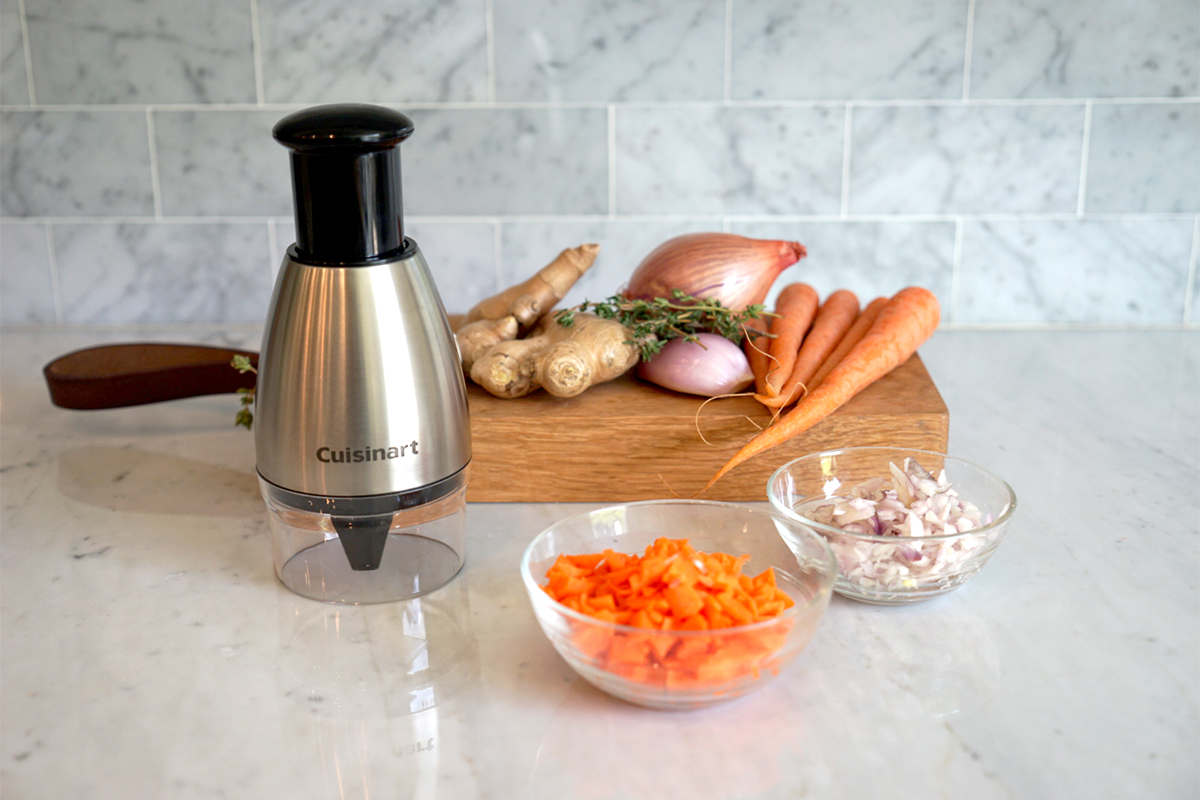 I love getting the kids involved in the kitchen, and I hate chopping onions. This gadget makes both things happen with ease — I can hand the onion-chopping task to the kids, who only need to push down on the top handle to get a fine dice. And because the aromatics are in a closed container, it's less likely to make anyone cry. Great for shallots, ginger, garlic, or a quick and easy mirepoix.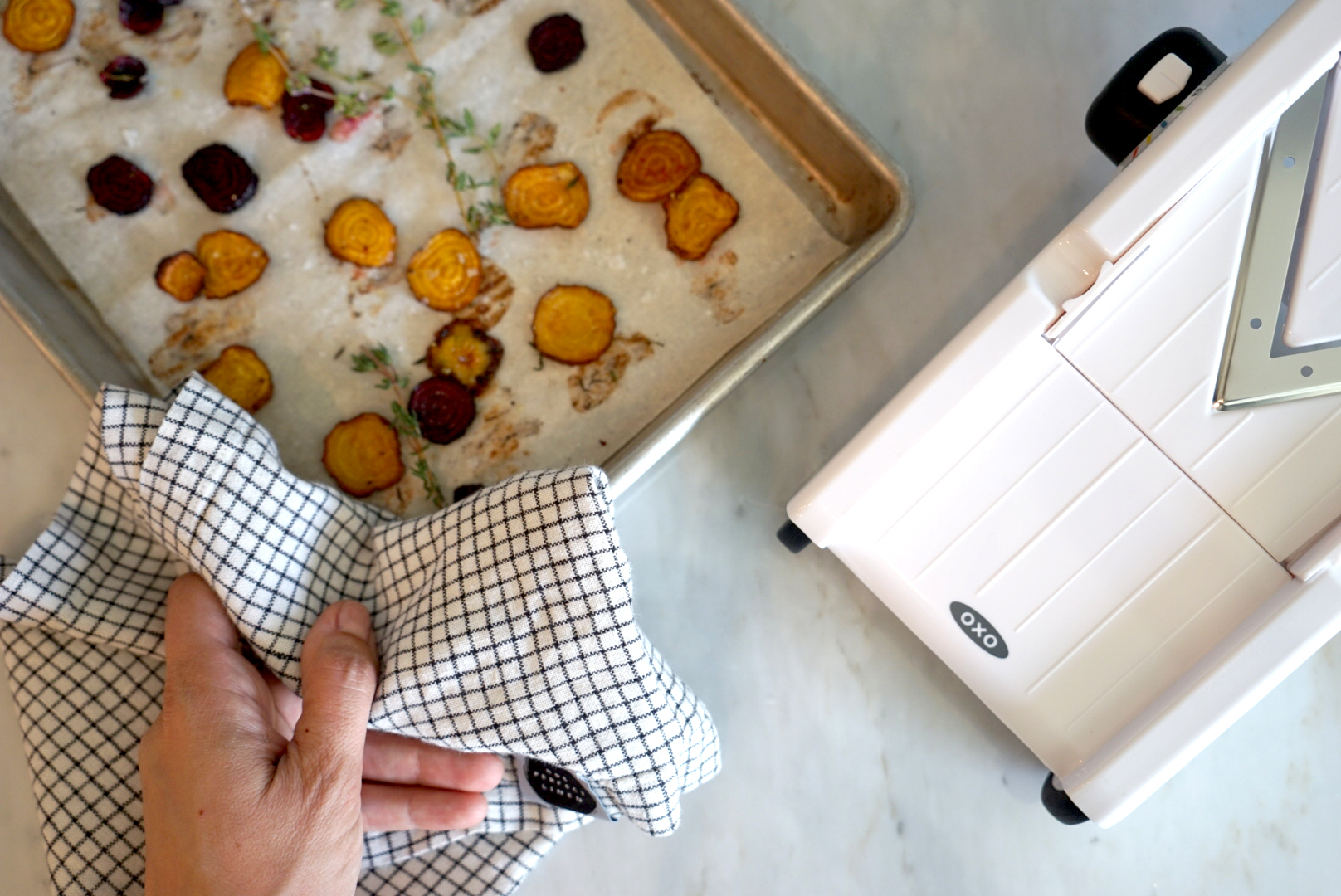 I use my mandoline a TON in the kitchen because it make perfectly even slices in record time. How else would I slice radishes to top salads, or beets for my homemade salted beet chips (so much healthier than potato chips)? Certainly not with a knife — I'd be slicing all day long for just one batch, and they'd never be thin enough.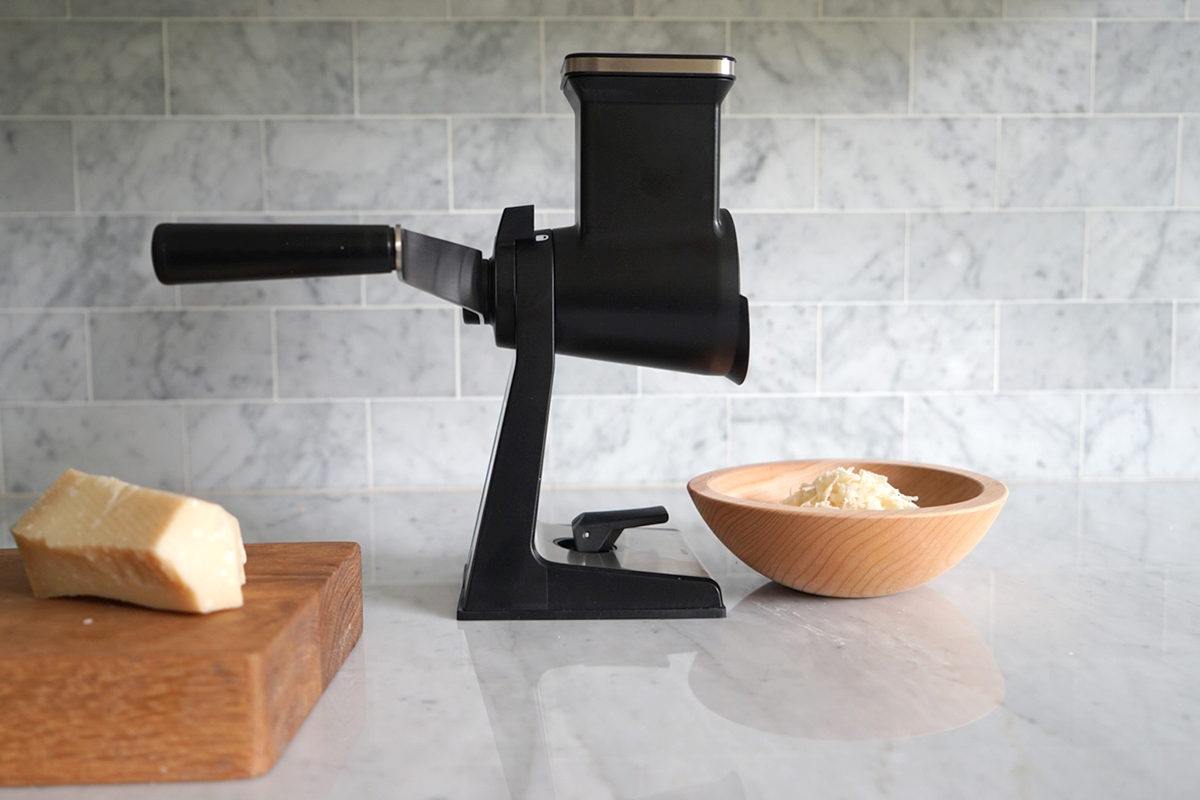 This handy little gadget has a variety of uses. If I'm being healthy, I can use it for slicing cucumbers for quick pickles or to infuse water for a refreshing drink. It can also handle coarsely grating carrots for carrot cake. They also do a good job grating aged Parmesan or dark chocolate — two of my other good friends.