Going to the Beach: Tips, Tricks and Playing It Cool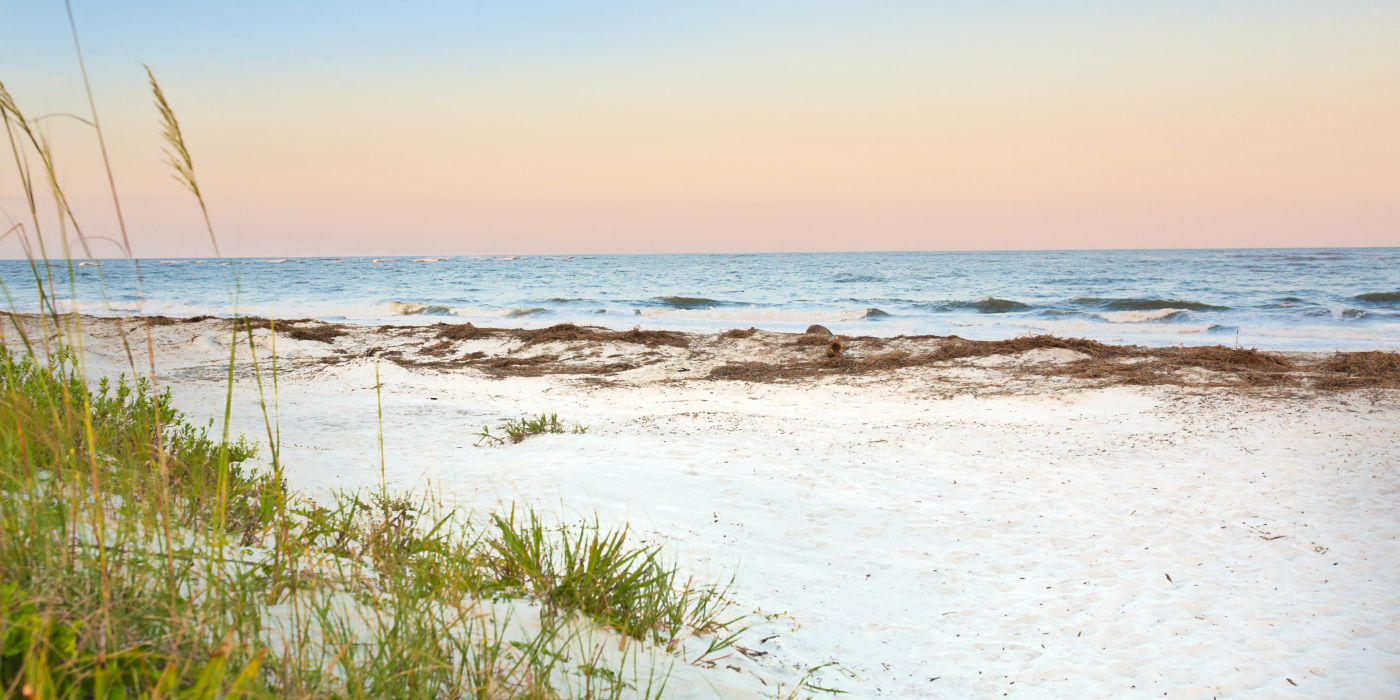 Heading to the beach this summer? Whether you're traveling with kids, family or friends, preparedness is the key to a happy beach day.
Home Away From Home
Just think of the beach as your home away from home. This little slice of heaven will include everything from a bedroom (the beach towel), a kitchen (the cooler) and a playroom (the beach!). When you come prepared for anything you and your family might need, you're guaranteed to have a great time!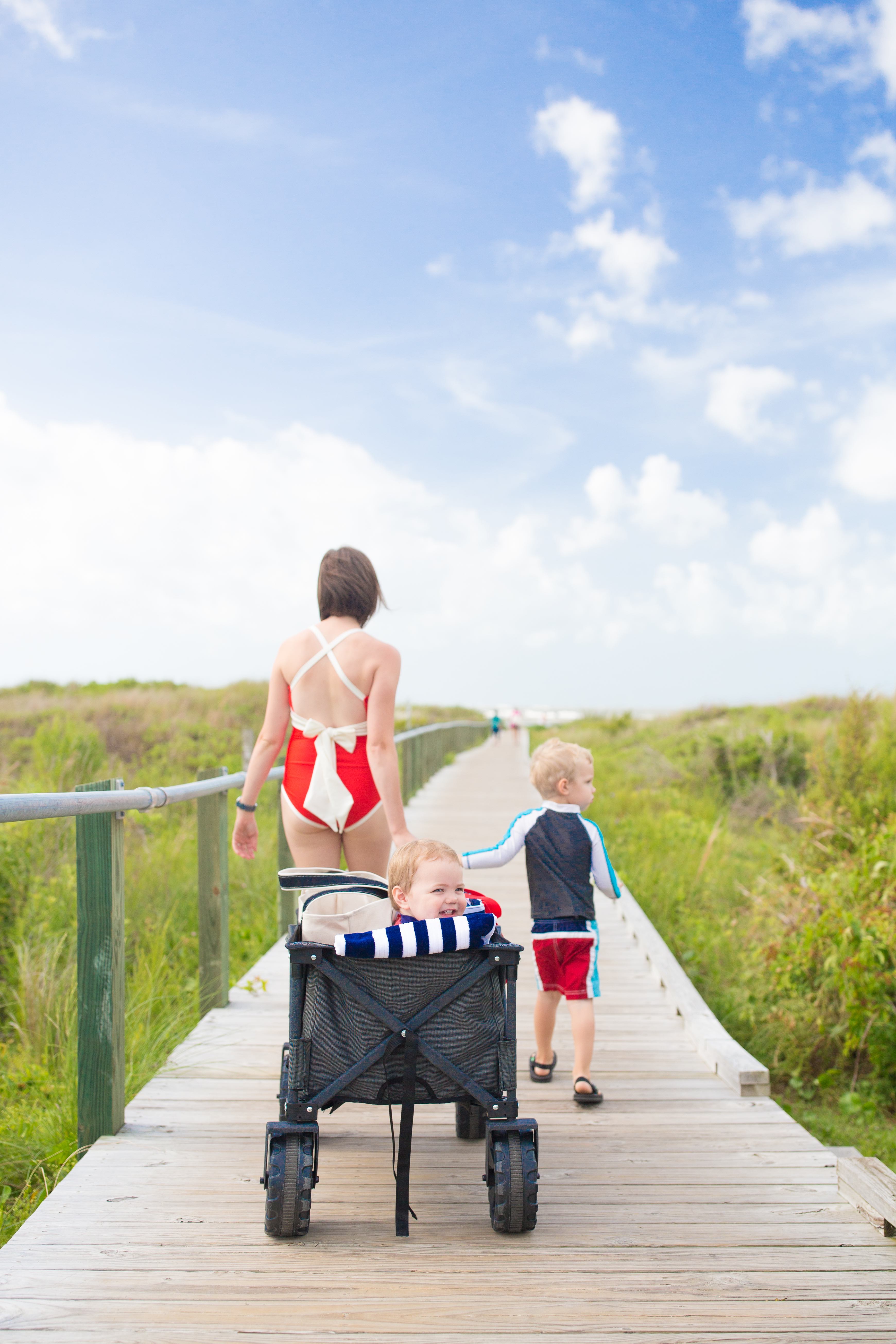 We like to jump right into the sand and play when we first arrive. Once we get a little warm, we head for the water. After all of that physical activity, we head back to our headquarters for a rest and snack.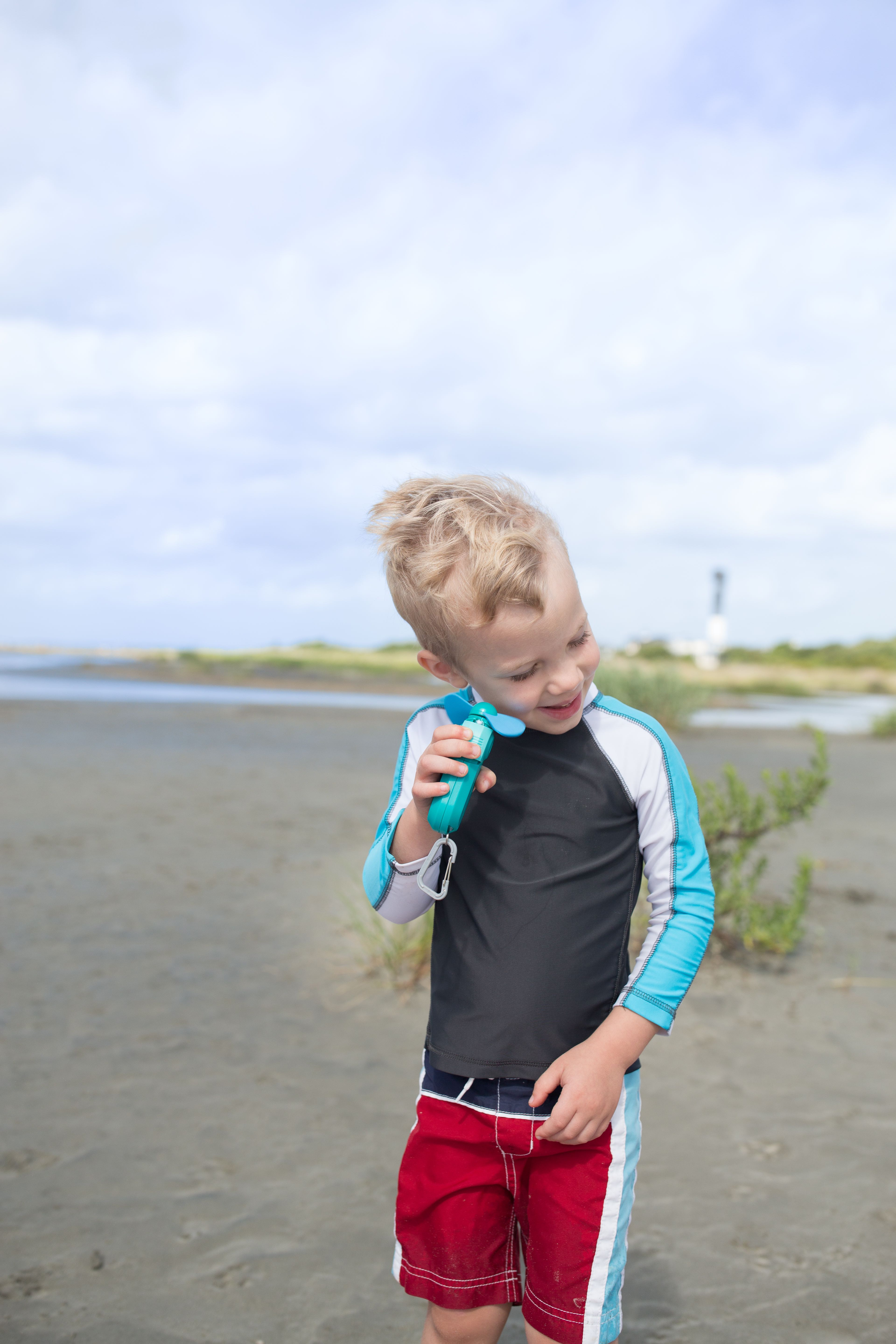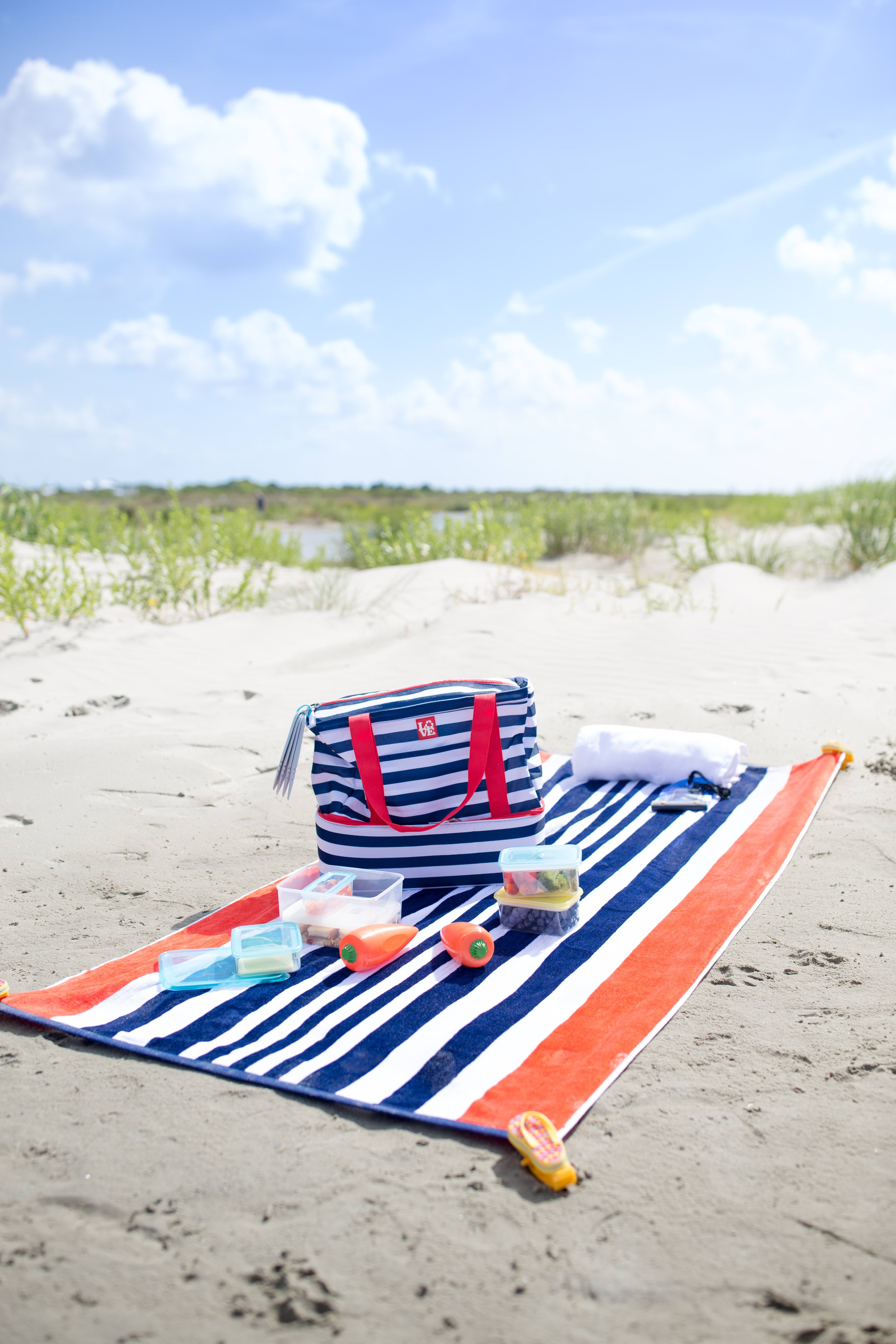 The Refrigerator
There's nothing finer than a nice cool snack and drink on a hot beach day. Coming prepared with a cooler stocked with such things is quite a nice treat. Enjoying a delightful snack time at the cooler gives you and your family an extra boost to enjoy the second half of your beach day. Use this time while the kids are enjoying their snack to lather more sunscreen on them. The distraction of a snack always works wonders for my kids!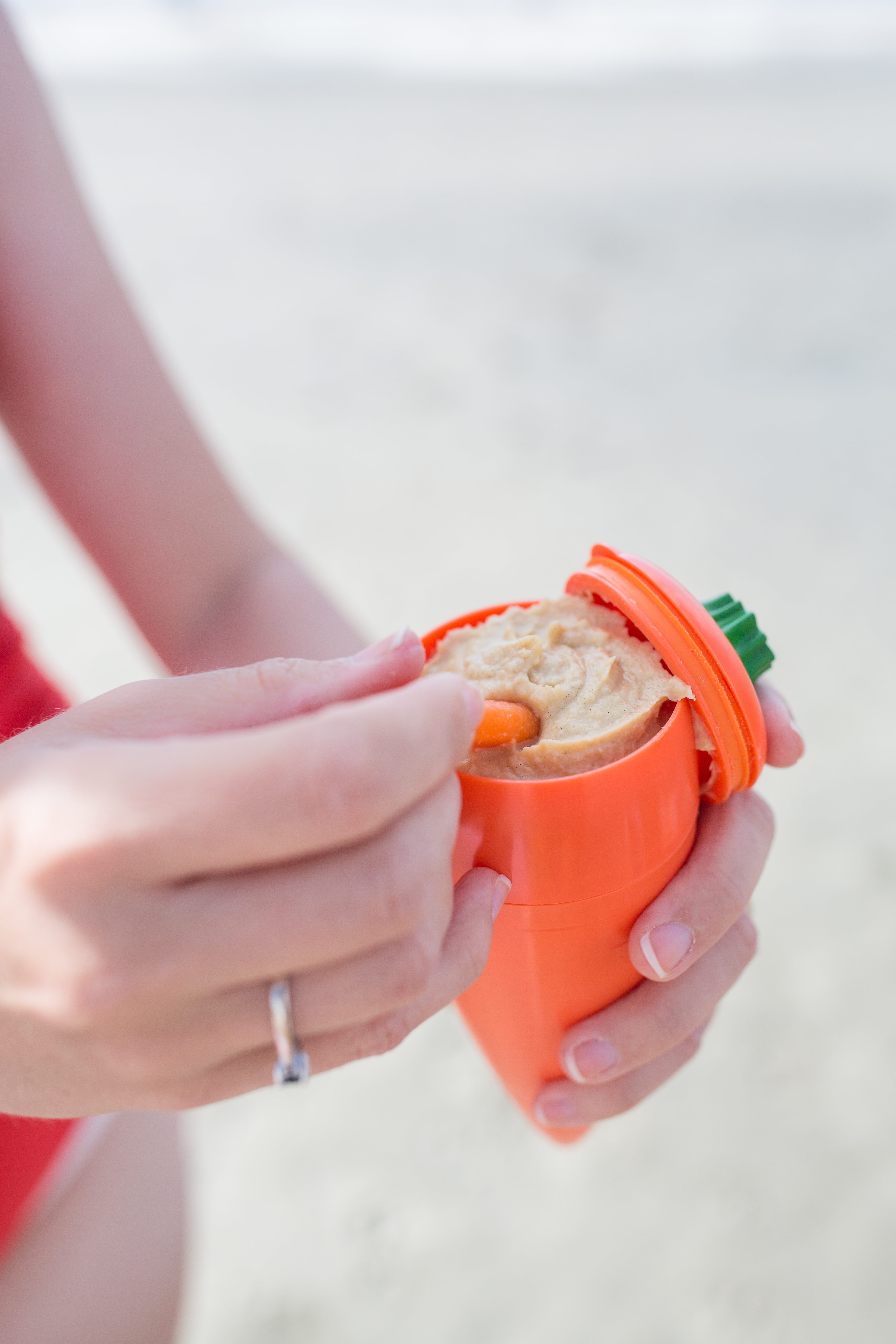 The Wrap Up
Just as soon as the children are about to have epic meltdowns, you've run out of snacks and you can hear the shower calling your name, it's time to pack up. Especially if you are by yourself with the kids, you'll need to be strategic about how you get everything together. I first collect all of the beach toys and towels and put them in a bag for cleaning at home. Then, it's time to clean up the kids. For a seamless transition into the car without bringing the beach with you, I prefer to change the kids out of their wet and sandy bathing suits on the beach. Using baby powder, I easily brush off all of the sand and slip them into their clean clothes. I put all of the dirty clothes into a reusable bag for ease of washing at home later. I also like to save one last snack for the walk back to the car as bribery, that they can start eating during this cleanup process as a distraction.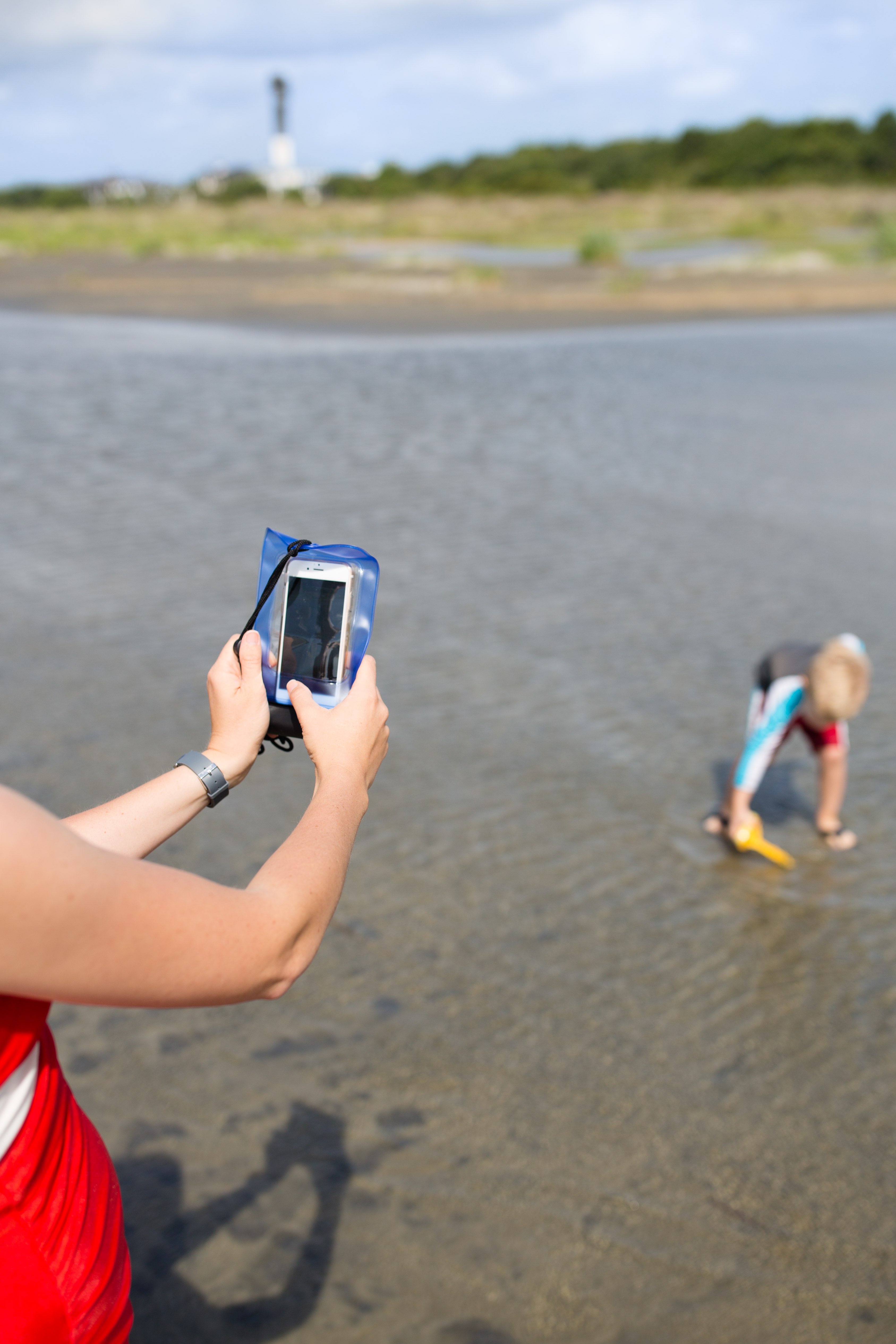 Once the kids are all cleaned up and everything is packed away, we easily walk back to the car and head home for a bath and a nap.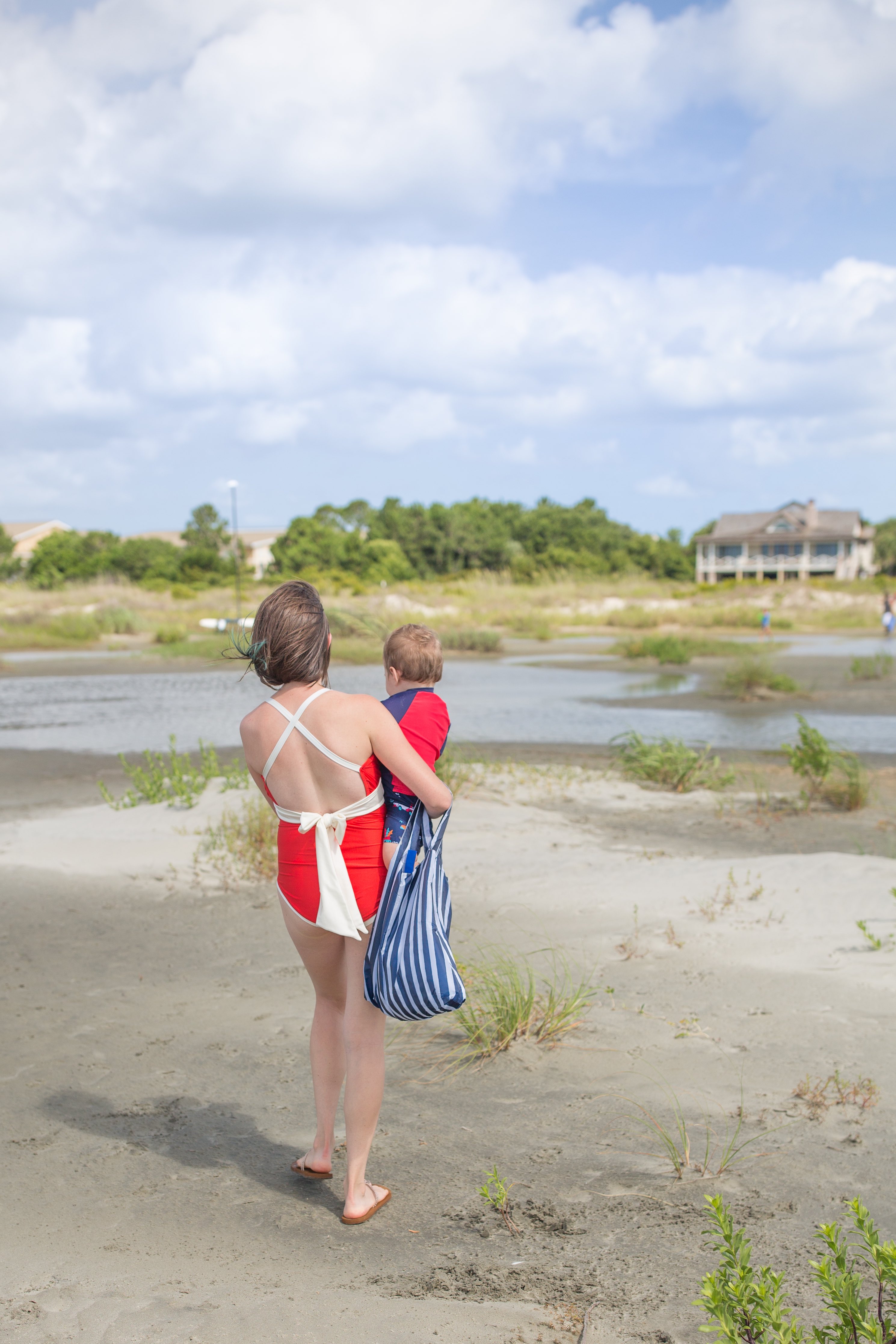 Once You're Home
Be sure to rinse off any wagons or strollers once you're home to ensure they last for many beach days to come. Take that time to rinse off the sand from the beach toys and even the bathing suits before sticking them in the washing machine. Finally, you can take that satisfying shower and relax in the air conditioning after the perfect beach day!