Flourless Chocolate Cake Recipe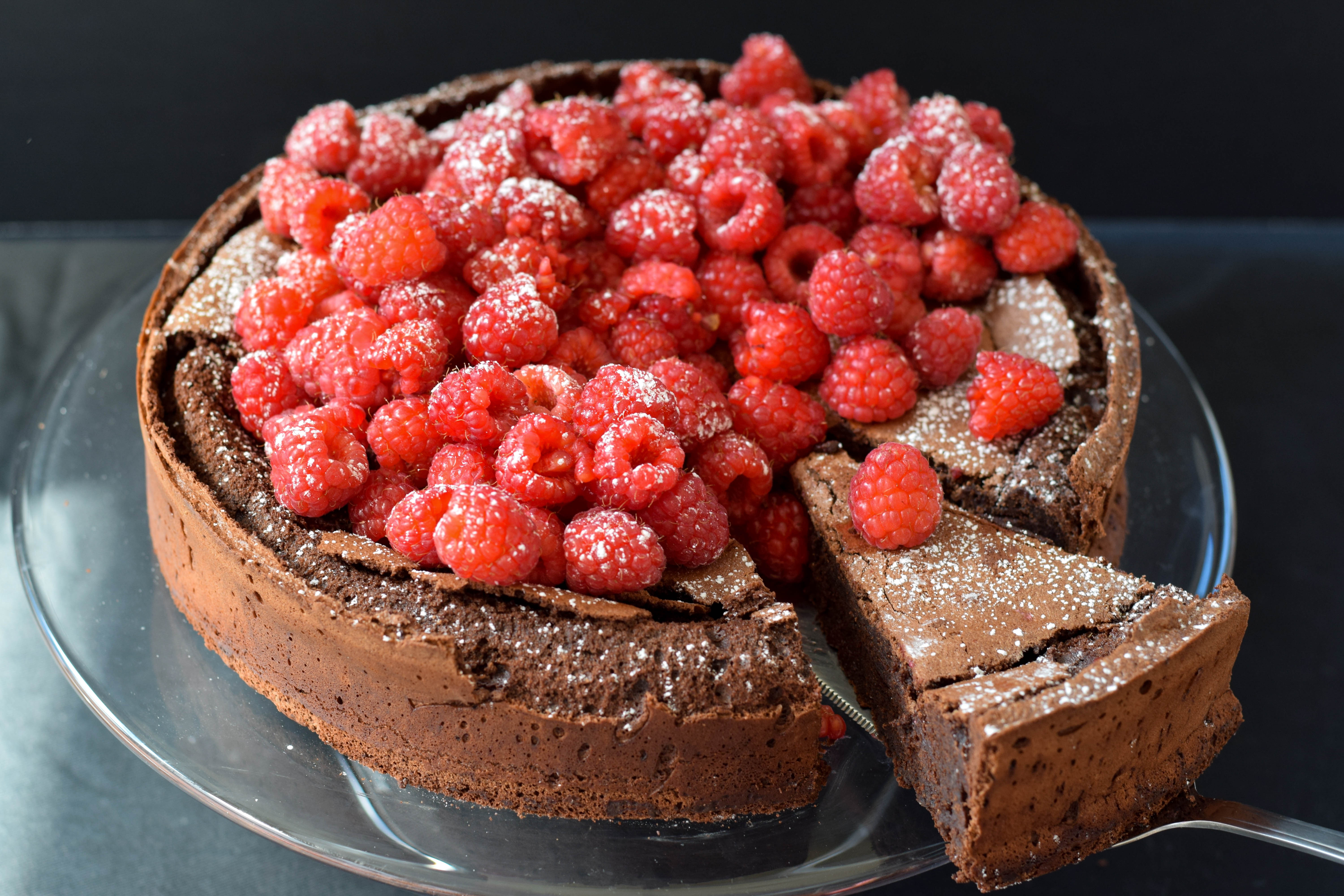 A rich, dense flourless chocolate cake is the perfect dessert to serve during the Jewish festival of Passover or whenever you need an impressive gluten-free treat.
Gluten free dessert? No one will feel deprived, I promise!
During the eight days of Passover, observant Jews do not eat any foods containing wheat, rye, oats or barley, except for matzah, a flat, cracker-like bread. Leavened foods, such as those made with baking soda or baking powder are also forbidden. That's a lot of restrictions to work around!
Yet, at the same time, the Passover Seder is one of the most important meals of the Jewish year. Friends and family come together, sometimes traveling from far away, and gather around the table to observe the ancient ritual and share a delicious feast.
All year long, we look forward to matzo ball soup and delicious Passover charoset, a spread made with apples, nuts, honey and wine. But does anyone look forward to Passover desserts? Without flour or leavening, can one even make an impressive dessert, worthy of a special holiday meal?
Enter the flourless chocolate cake. Long a staple of restaurant dessert menus, a flourless chocolate cake is an upscale version of a dense, fudgy brownie. Impossibly rich and decadent, this cake satisfies your deepest chocolate cravings in just a few bites. And without any gluten, is not only the perfect way to end your Passover seder, it is also the year-round solution to treating friends and families who avoid gluten.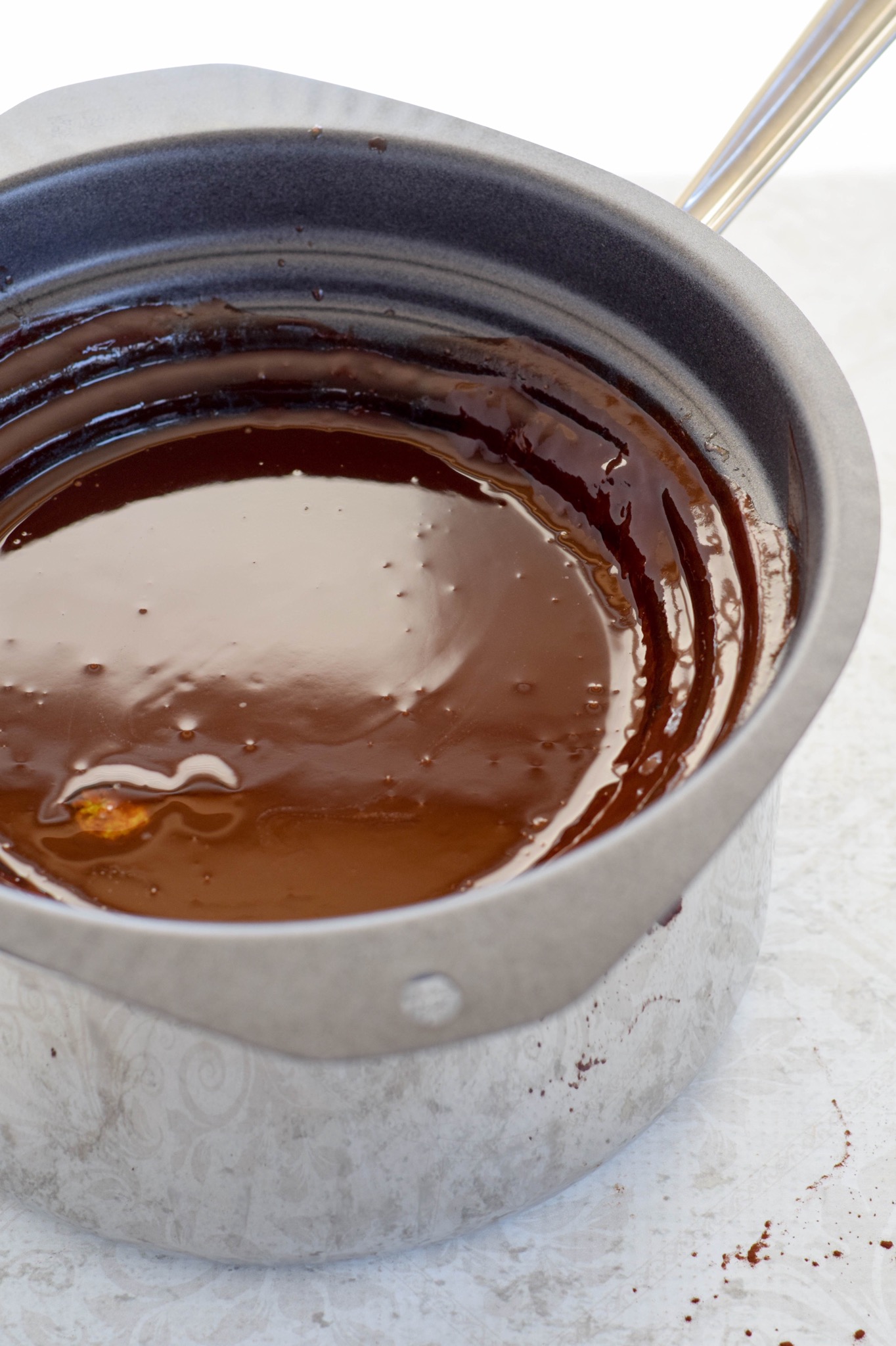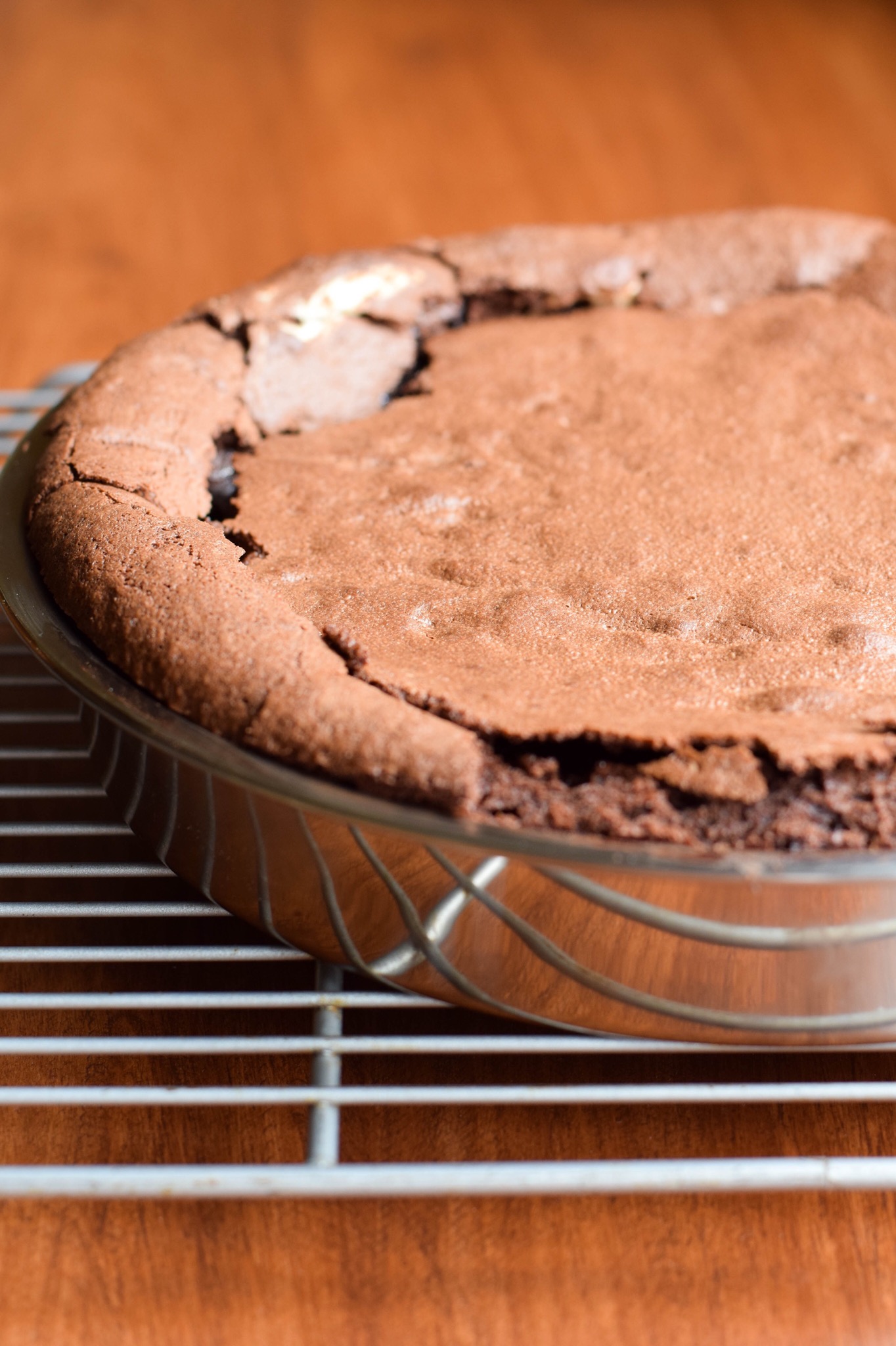 Begin your cake by melting chocolate and butter in a double boiler set over a pot of simmering water. Chocolate is a finicky ingredient to work with and has a tendency to scorch or seize when melted over over direct heat. A double boiler allows you to melt the chocolate without fear.
Vanilla extract, which is made with alcohol, is not considered kosher for Passover, so I flavor this flourless chocolate cake with espresso powder. Espresso powder is made of coffee crystals that dissolve quickly in liquid, and is different from regular instant coffee. When used in small quantities, espresso powder enhances the flavor of chocolate without adding a coffee taste. (If you do not have espresso powder, feel free to omit it.) I also add cinnamon and a pinch of cayenne pepper which make the cake taste like my favorite coffee house drink, Mexican hot chocolate.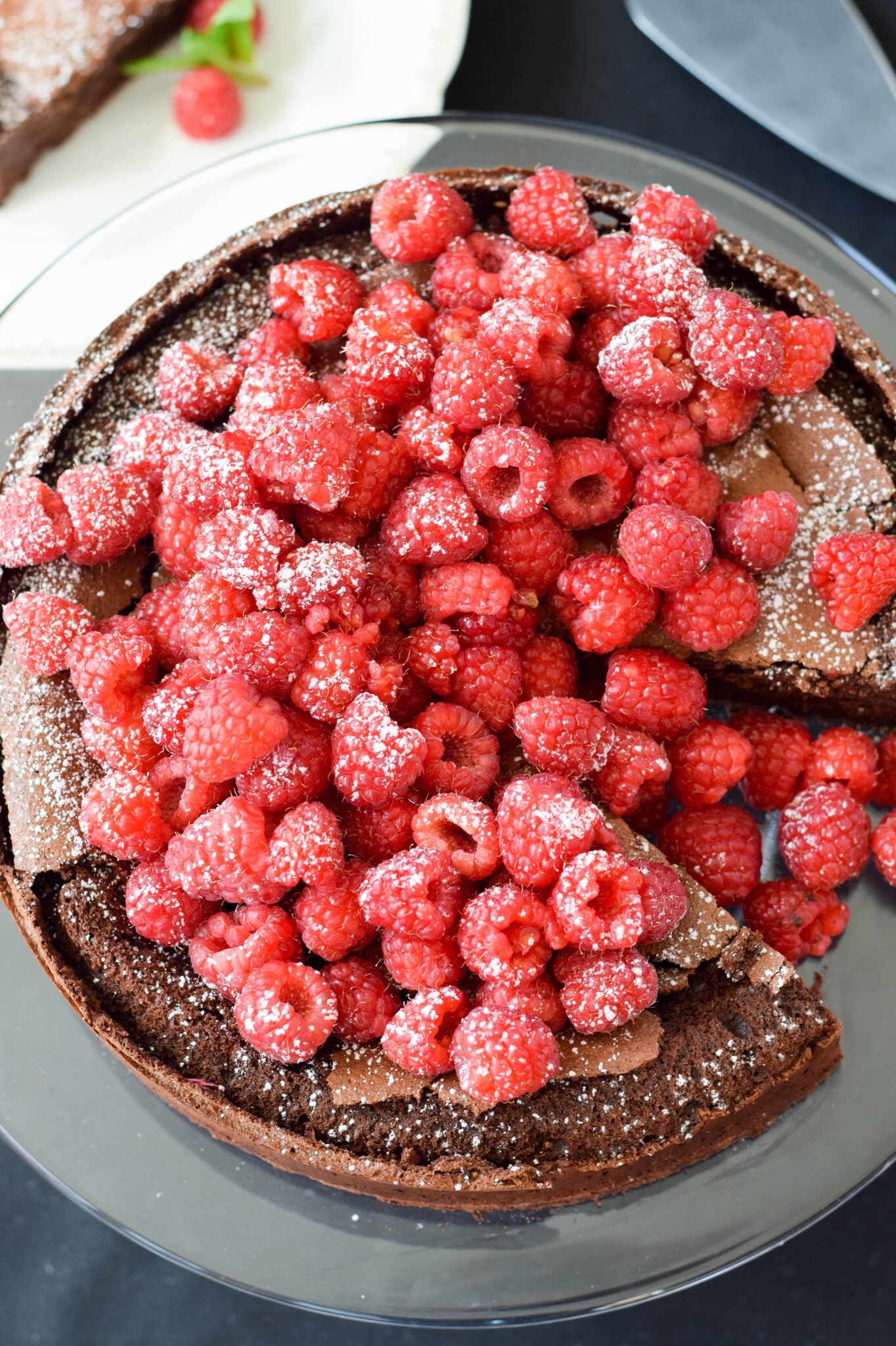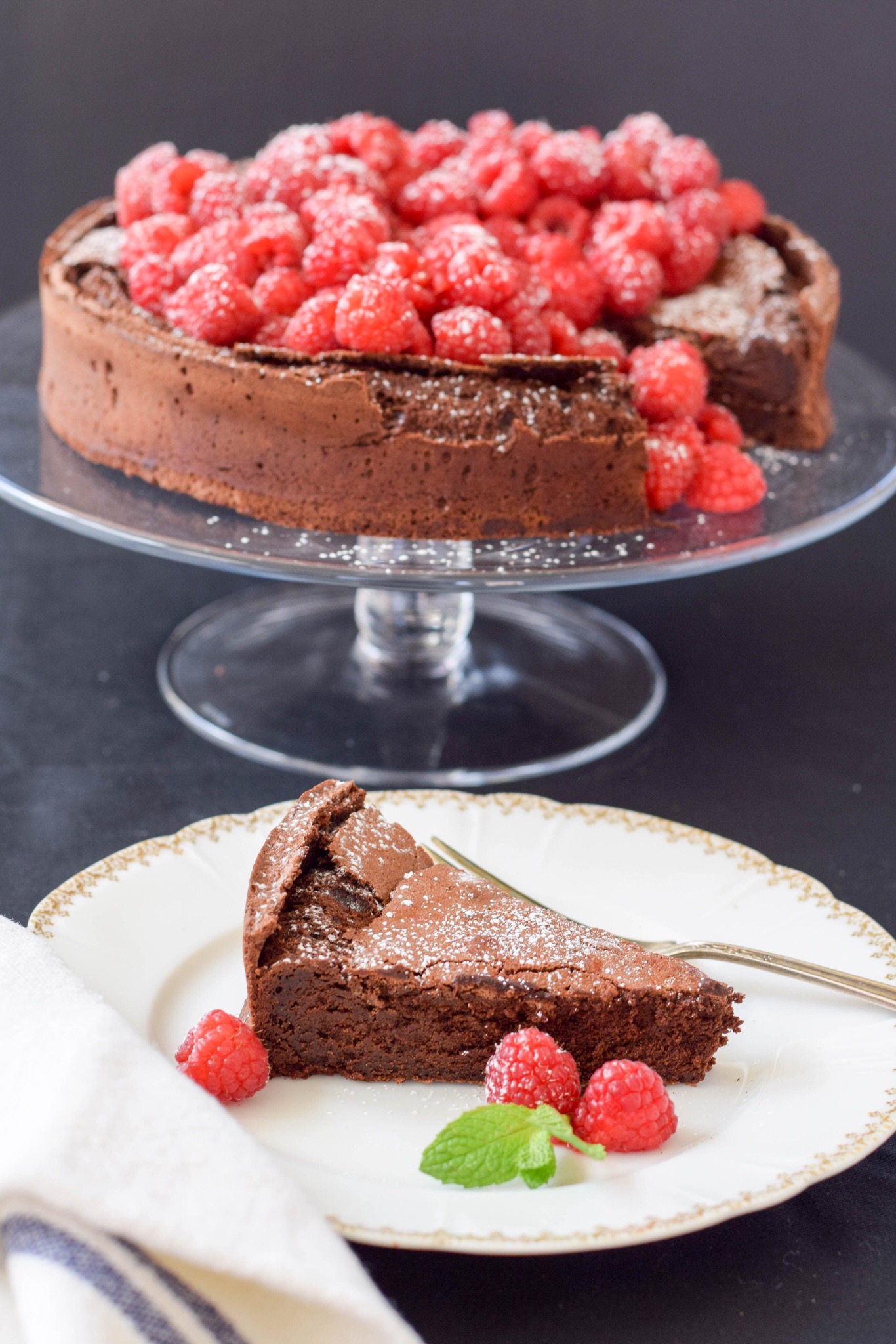 This cake's only leavening comes from whipping egg whites until stiff and carefully folding them into the batter prior to baking. This technique is very useful, but some bakers find it intimidating. The key idea is not to deflate the stiff egg whites, which you have spent all that time beating full of air, so do not simply stir them into the batter. Rather, cut down the middle of the batter with a spatula and fold the bottom of the batter over the top. Turn the bowl one-quarter turn and do it again. Keep going this way until the whites are fully incorporated. It takes longer than stirring but is critical to achieving the right texture.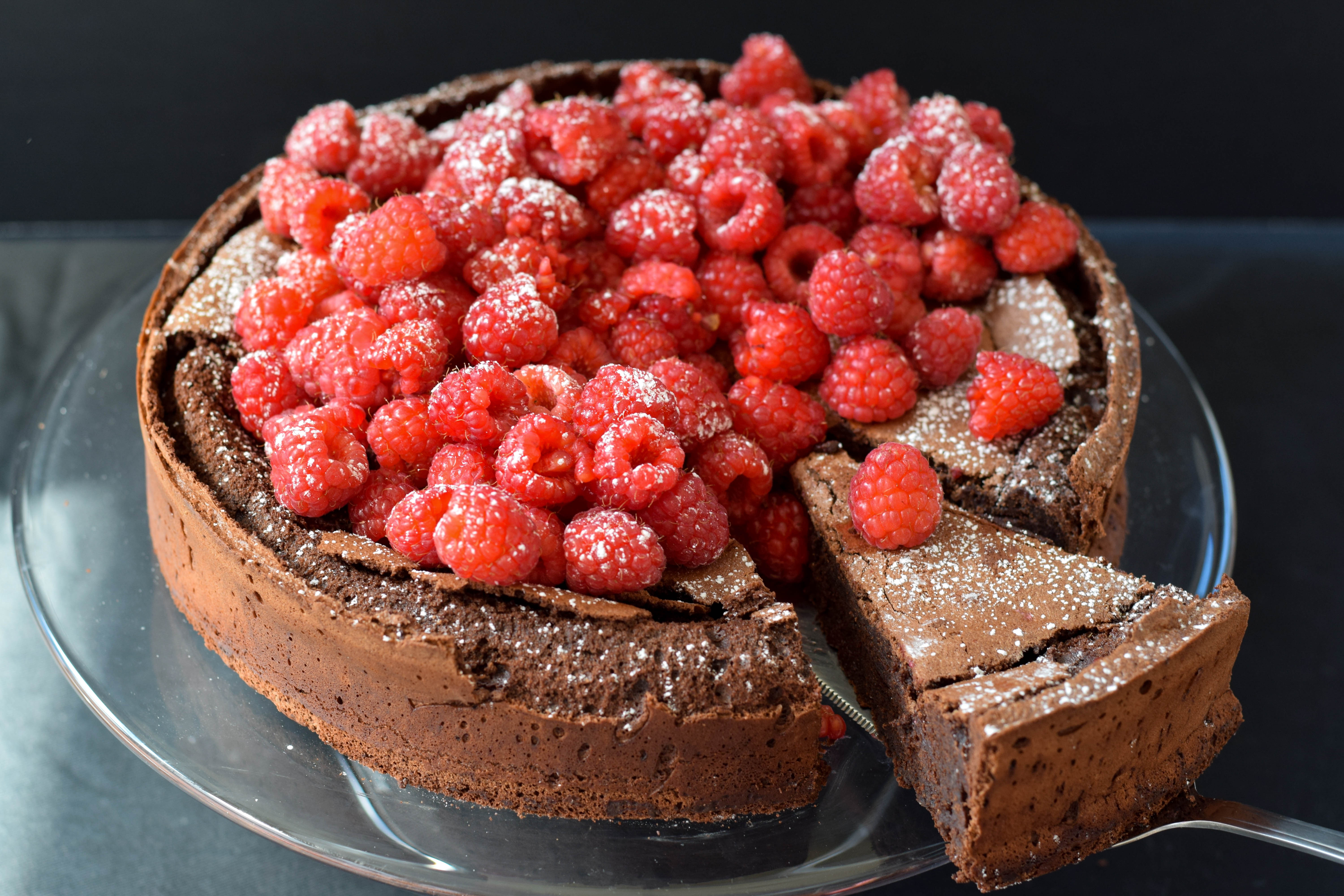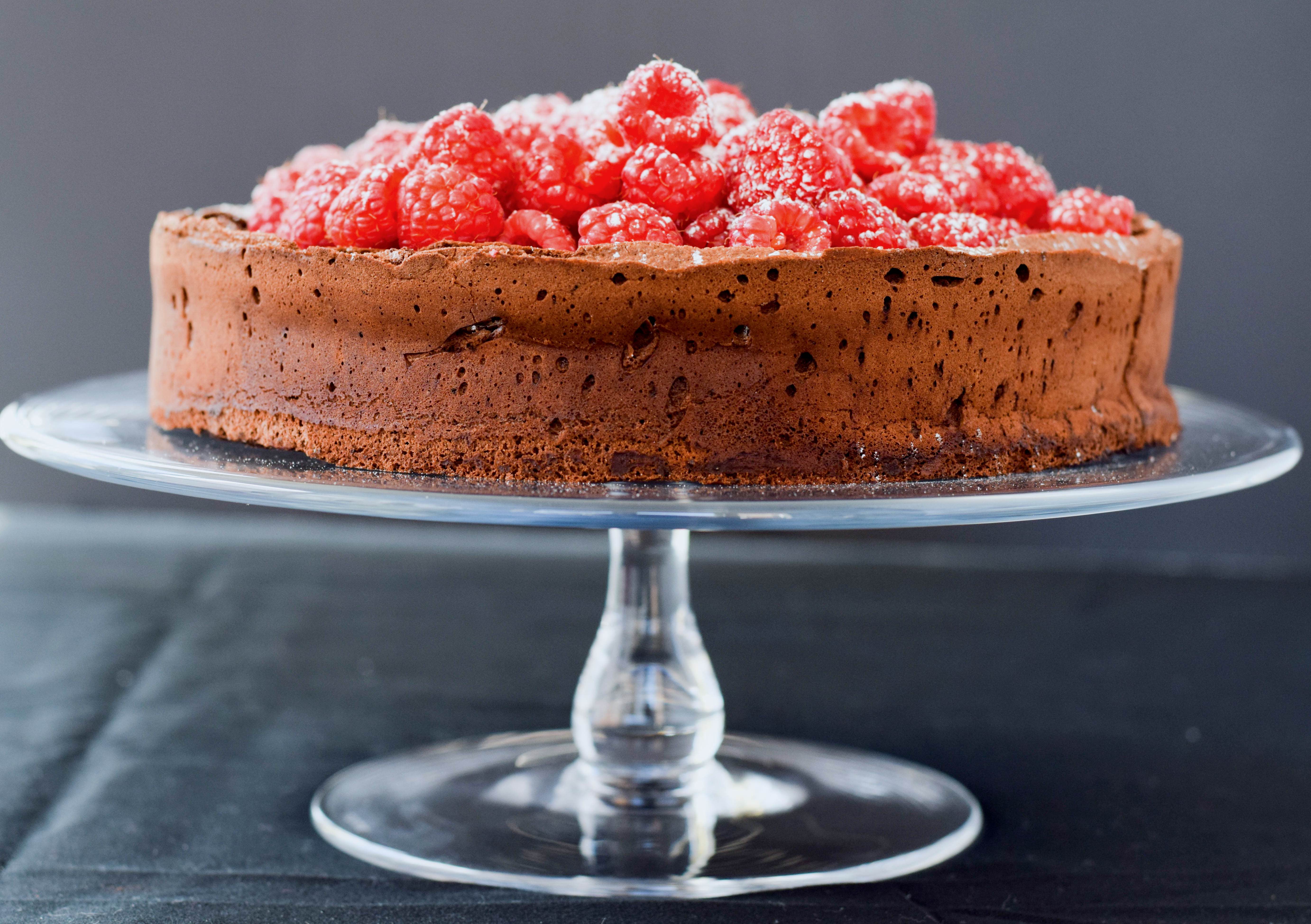 Be sure to tell everyone at your Seder to save room for dessert. And have a very happy Passover.
Flourless Chocolate Cake Recipe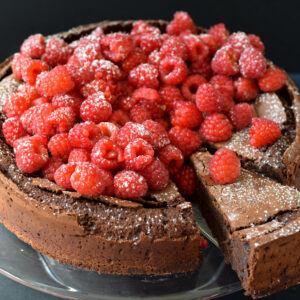 INGREDIENTS
10 oz. semisweet or bittersweet chocolate with at least 60% cocoa solids
4 oz unsalted butter, cut into pieces, plus 1 TB for greasing the pan
4 eggs, separated plus one egg yolk
½ cup cocoa powder, sifted, plus 1 tsp for dusting the pan
1 tsp espresso powder (optional)
½ tsp salt
½ tsp cinnamon
¼ tsp cayenne pepper
¾ cup sugar
INSTRUCTIONS
Preheat oven to 350. Grease the bottom and sides of a 9-inch baking pan with butter. Cut a piece of parchment paper to fit the pan and place it inside. Butter the paper as well. Add 1 tsp cocoa powder to the pan and swirl to coat the inside.
Place a few inches of water in a saucepan and cover with a double boiler. Bring the water to a simmer. Add the butter and chocolate to the pan and heat until melted, stirring frequently. Remove from heat and allow to cool.
Scrape the chocolate-butter mixture into a large mixing bowl.
Whisk the egg yolks, cocoa powder, espresso powder, if using, salt, cinnamon, and cayenne pepper into the cooled chocolate mixture.
Meanwhile, place the egg whites in the bowl of stand mixer and beat on the highest speed until foamy. Gradually add the sugar, one tablespoon at a time, while the mixer is running. Continue to beat until the egg whites are glossy and hold stiff peaks.
Add a quarter of the beaten egg whites to the mixing bowl and stir to combine.
Then, add the remaining egg whites to the bowl and gently fold them into the batter until fully incorporated.
Pour the batter into the prepared pan and smooth the top.
Bake for 30-35 minutes until the center is set. A thin crust will have formed at the top. Cool on a wire rack.
For best results, allow the cake to cool completely before removing from the pan. (The cake will fall as it cools.) You can even chill the cake in the refrigerator before removing.
Garnish with whipped cream and/or fresh berries for serving.