Feng Shui to Revitalize & Glow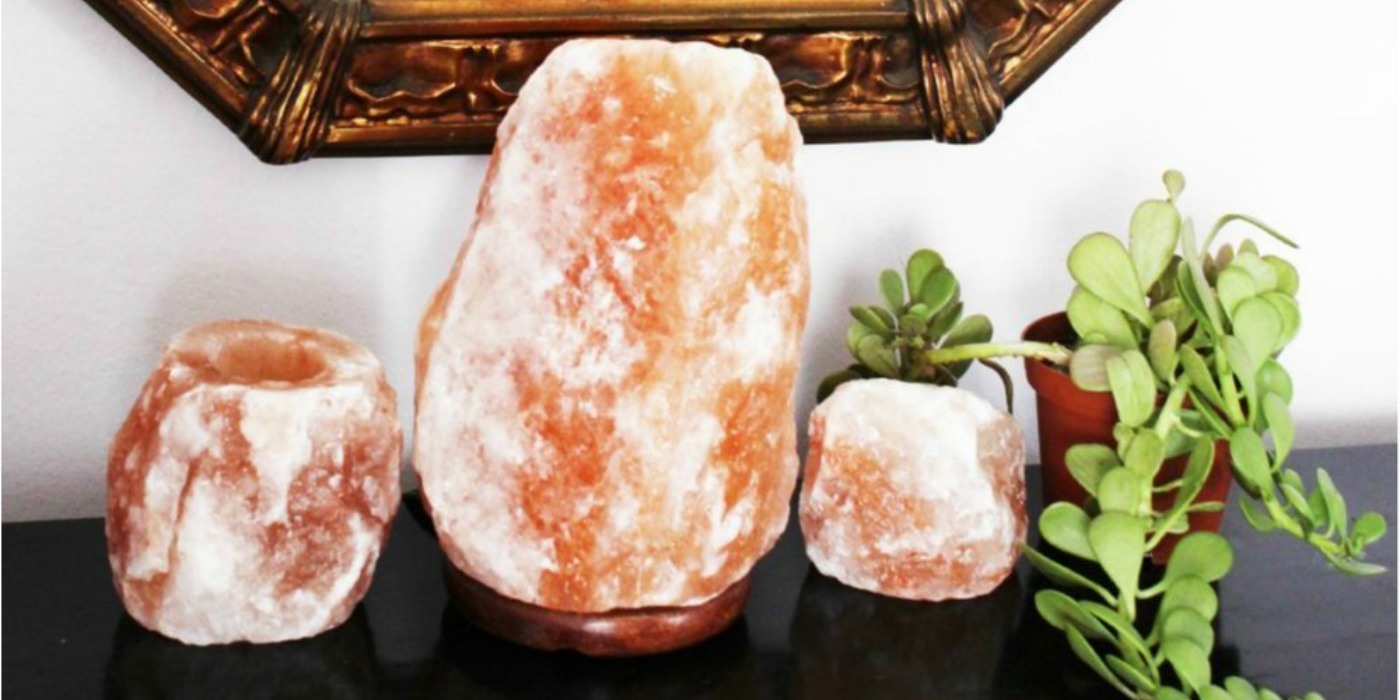 It's popular in some corners of culture to talk about how everything is energy. It's actually a scientific fact: all of life is energy. What our sophisticated minds, schedules and habits tend to skimp on is the need to recharge our personal energy. Just like you plug in your phone, you can plug yourself into a power source of more radiance and well-being by walking outside barefoot or spending some time in Nature.
The ancient art and science of feng shui teaches that you can actually tap into more of the revitalizing energy of nature in your home every day, and modern innovations have made it possible to flow with more natural bliss and glow every day in luscious ways.
Salt is a big part of my daily glowing ritual. These Himalayan Salt Foot Blocks from Natural Solution are both a de-stress and detox treat. They warm in a 200 degree oven for five minutes (make sure they are just warm… not hot). Remove carefully with solid oven mitts, place the blocks on a towel beside a favorite chair and let your bare feet warm on the blocks for a fifteen minute treat.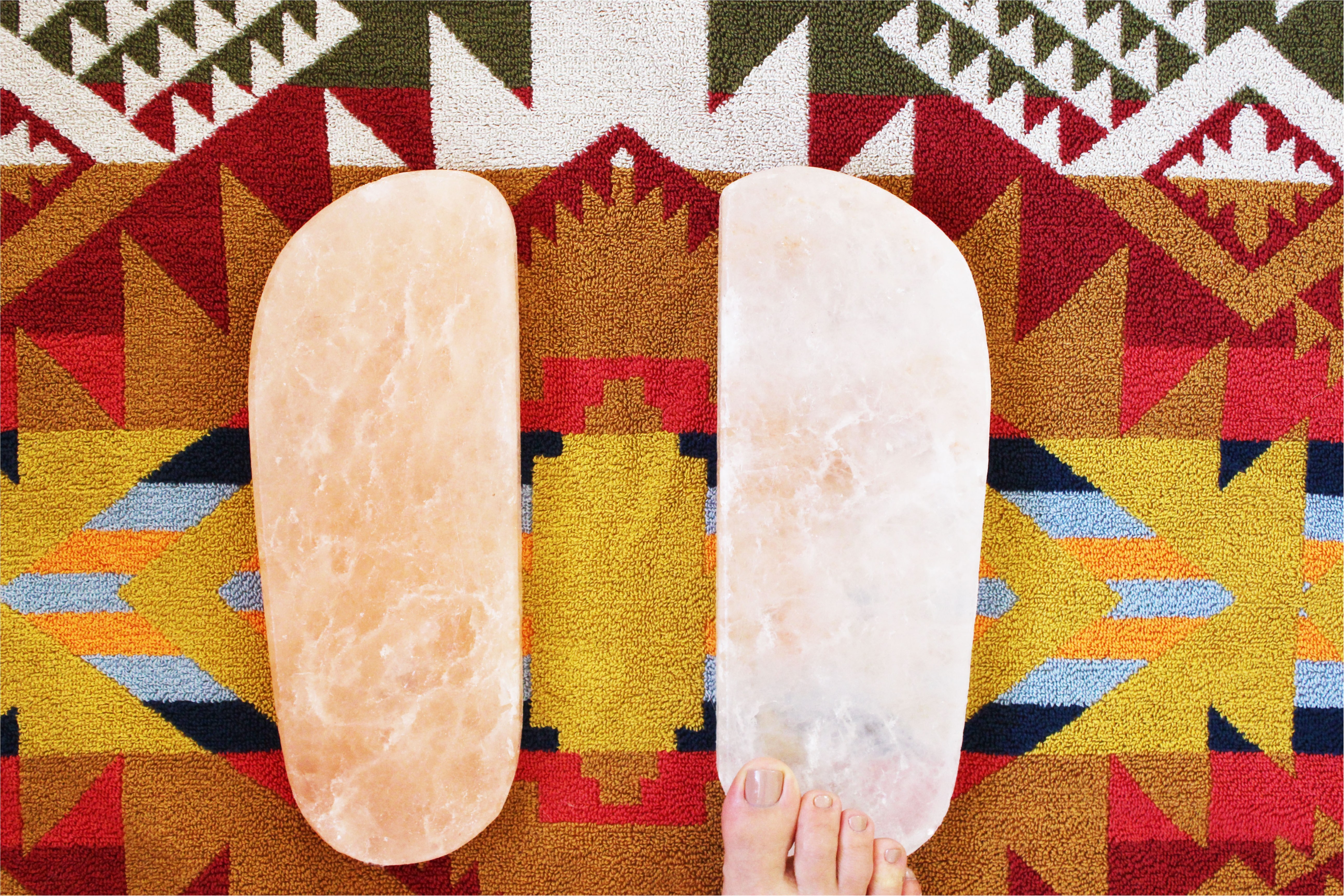 Scores of clients sing the same praises I have for Himalayan Salt lamps. This one from Relaxus is illuminated by a small bulb and it glazes a room in red light as it fills the air with calming negative ions.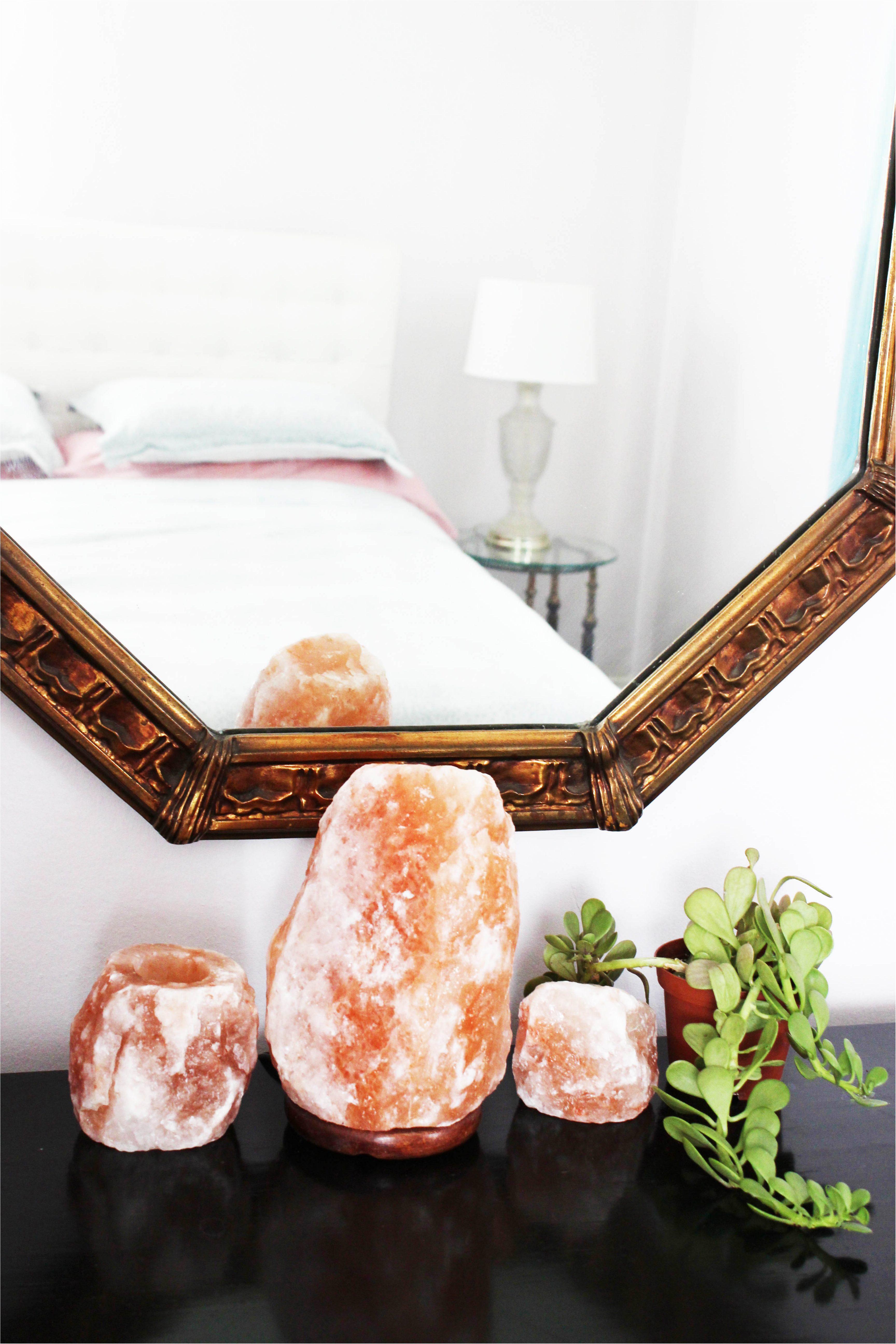 Humid rooms are thought to counteract some of the effects of stressful EMF waves from all of our modern technology. EMF's are the frequencies of power lines, appliances, WiFi and all electrical devices that create static that blocks us from tapping into Earth's life-giving frequencies. A smart humidifier from Miro helps you to add moisture to the air instantly. As a bonus, your skin will thank you for the added hydration!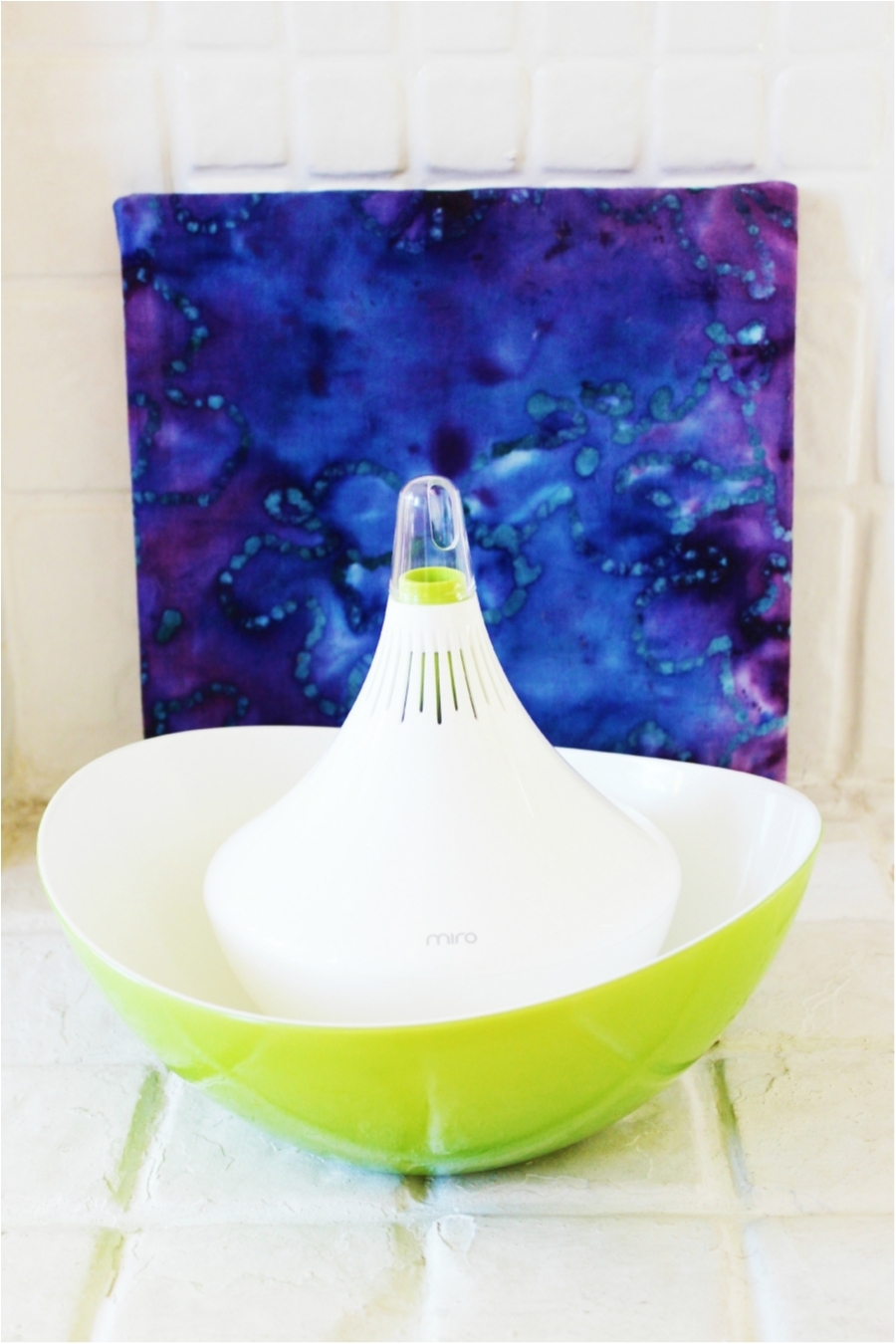 Water is wonderful for helping us to tap into our true nature. In feng shui, water is the element that creates more fresh starts and deeper emotional connection. Visiting some water — the ocean, a river, a stream — is fantastic for recharging your emotional well-being. If you can't get out to the sea any time soon, simply drinking more water will help you to glow both physically and energetically!
I love these Prepara Ice Balls for cooling and infusing drinks with fruit and herbs. For more beautiful for cocktails and pitchers of water, boil water and let it cool before filling the pods to create crystal clear ice spheres. Fill each ball with citrus and fruit and herb goodies- I used cherries and lemons in mine- then top with water and freeze to add wow-factor to your water.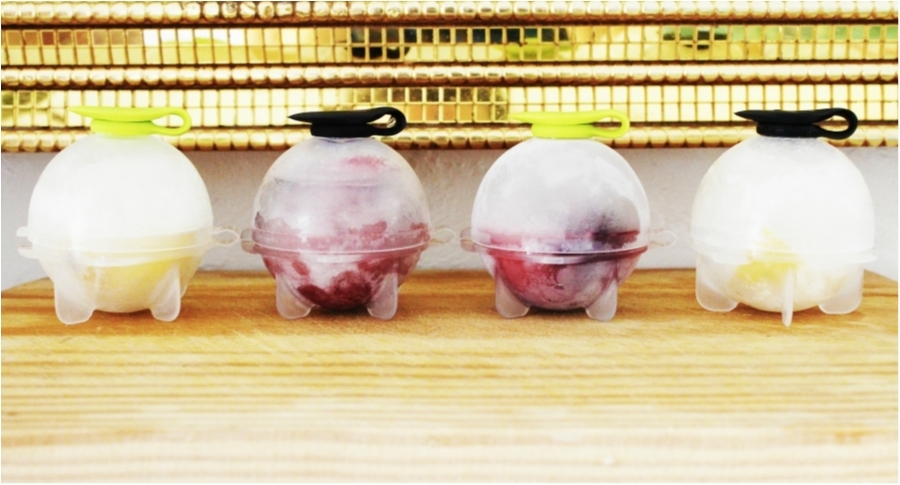 My greatest water challenge both practically and environmentally has been to find water bottles that I will both remember to fill and also somehow keep filled as I move around town in a day. Camelbak's solution — the Groove bottle with a built-in chlorine filter — is BPA-free and stupendous. I've managed to refill many times in a day running around town from various taps and never have to buy a bottle of water in a pinch any more! Incidentally, their large home pitcher filter is the fastest-filling and best-tasting water I've had to date from any product of it's kind!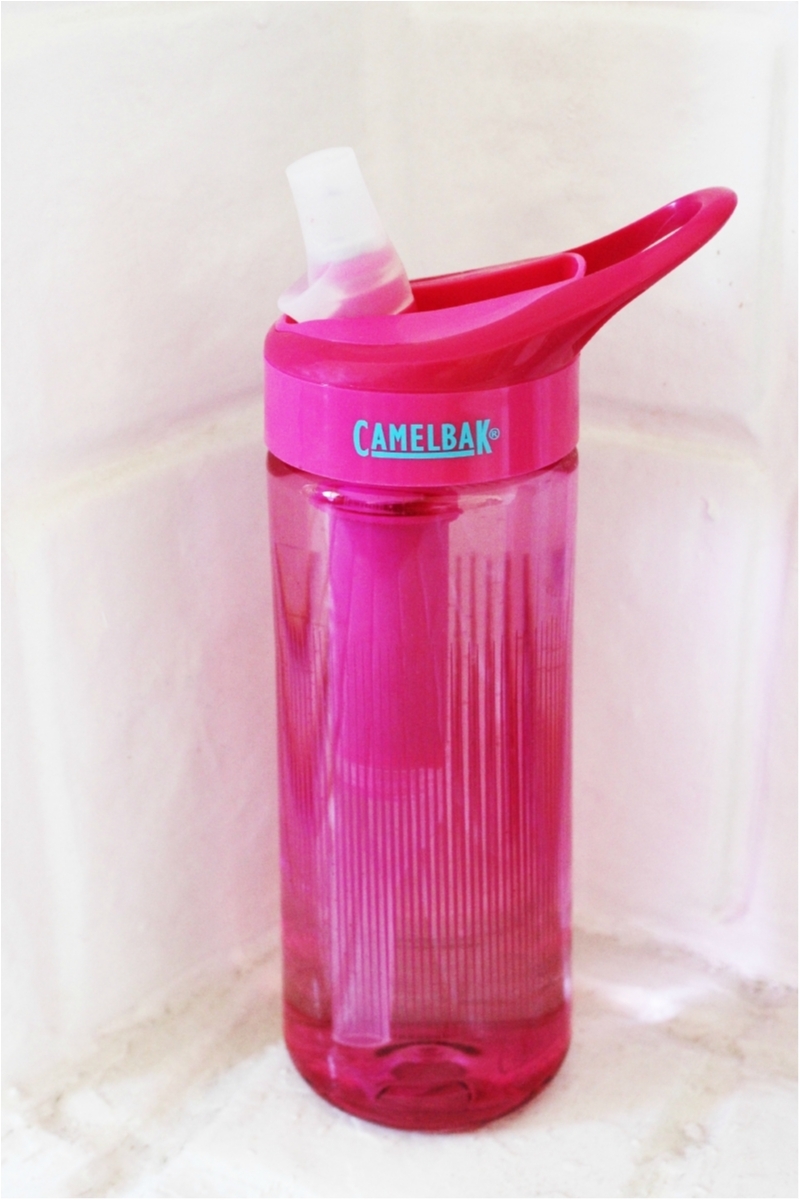 Salt Sisters makes a Beautiful Herbal Tea infused with so many flowers- sunflower petals, roses, lavender- it's gorgeous as well as calming. Steep some and kick back at the end of the day, unplugging electronics at least an hour before bed. It fills the kitchen with botanical sweetness! By the way, Salt Sisters' namesake salts are also addictive. I put their herb salt on anything and everything that can be salted!