An Organizational Prescription for Your Medicine Cabinet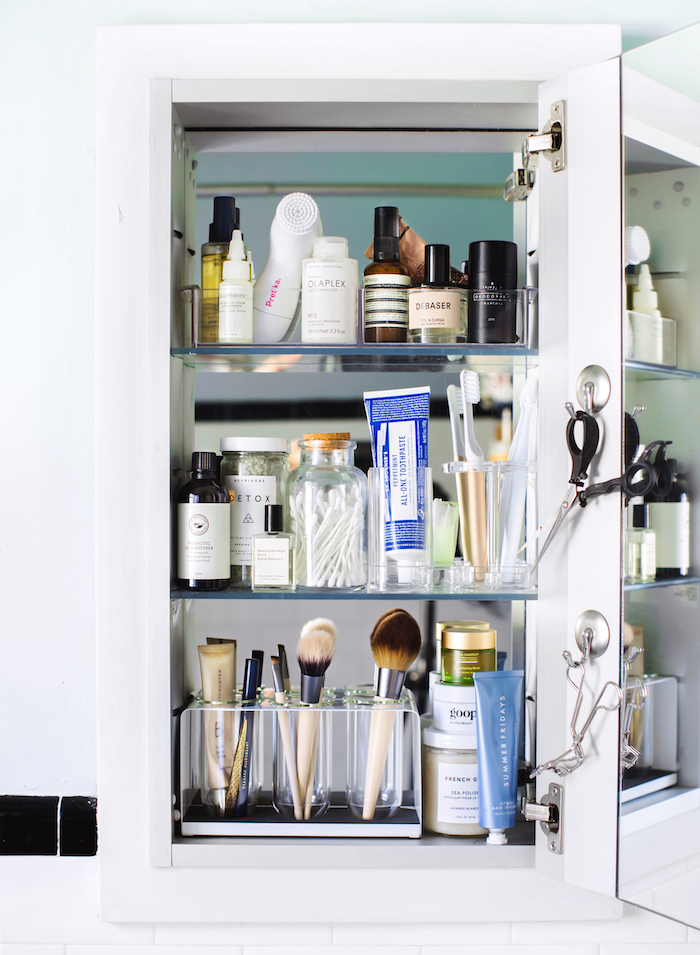 A medicine cabinet is used for a lot more than medication, so it's important to keep it organized so it
doesn't end up like a chaotic junk drawer.
There are a few simple steps you can take to make sure the
space in your medicine cabinet is optimized.
Cooper Vanity Organizer

By Design Ideas

Shop Now
First, purge all expired medications and cosmetics. Next, work
from the bottom shelf up, putting oft-used items such as cosmetics and skin care products on the
bottom shelf.
Forma Self-Adhesive Hook

By iDesign

Shop Now
Try to keep "like" products grouped together on the shelves, with the top shelf housing infrequently used medications and perhaps monthly hair and face treatments.
Forma Dental Center Toothbrush Holder

By iDesign

Shop Now
Finally, take advantage of the prime real estate on the inside of the door and install hooks to hold grooming tools.
Photography by Constance Mariena.
This story appeared in the Spring/Summer 2019 issue of The Inspired Home Journal, titled "Organizational Prescription."