Tiny Tea Cookies with Butter Rum Icing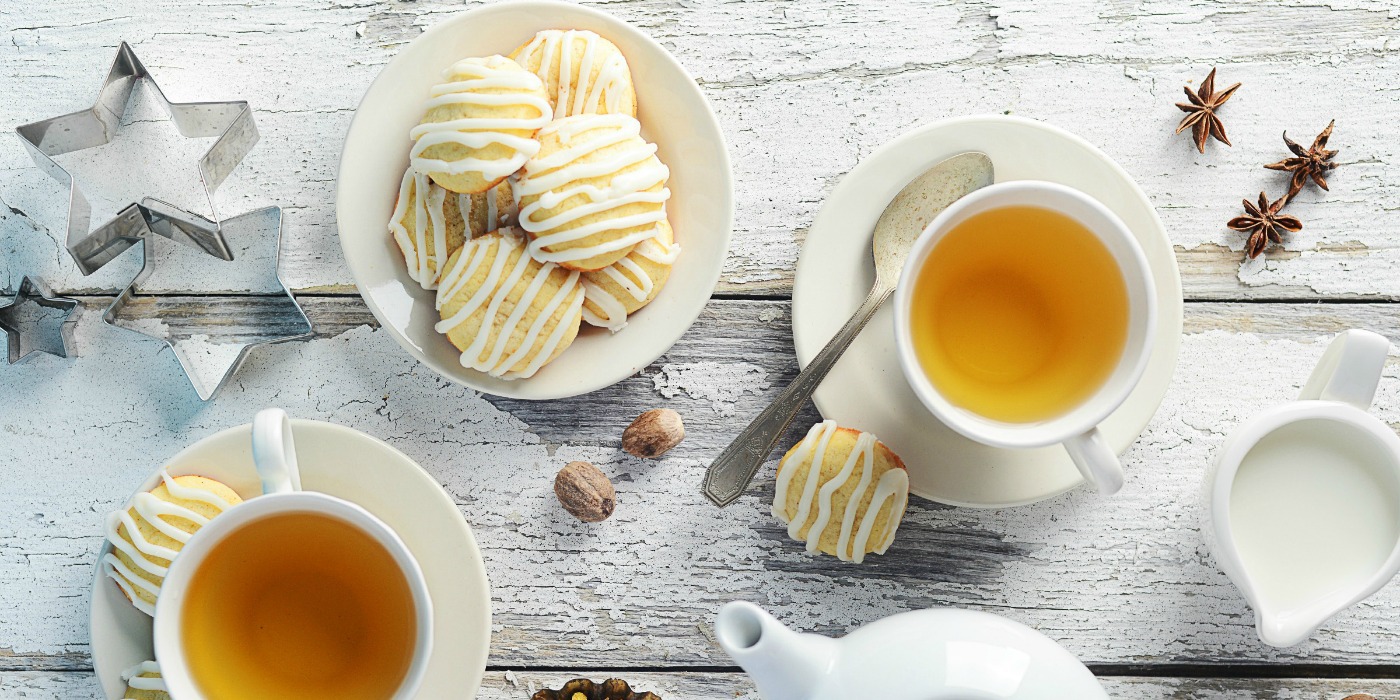 These Tea Cookies are the perfect tiny dessert with a wonderful flavor. The fresh nutmeg and a little splash of rum in the frosting gives them that "festive" taste.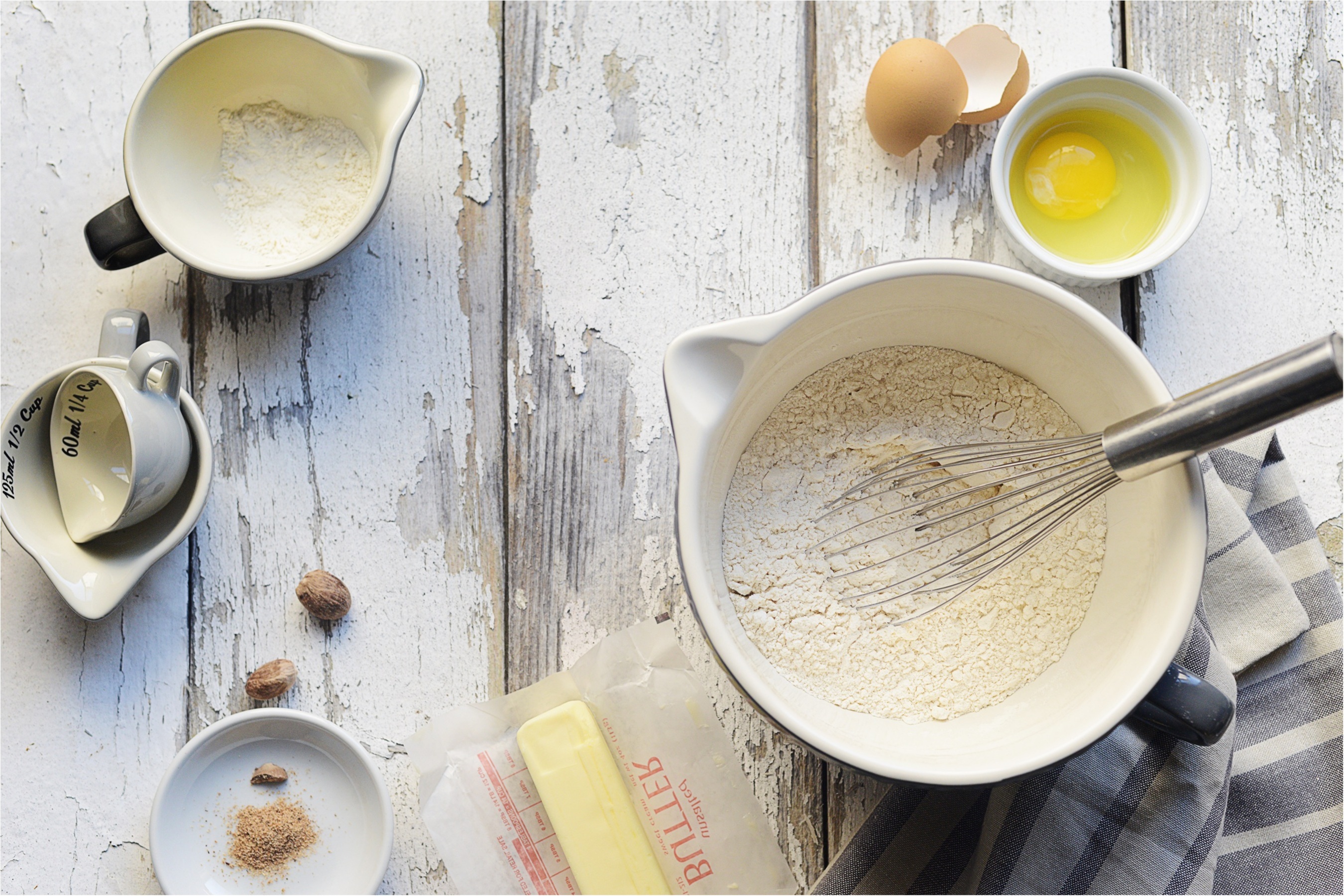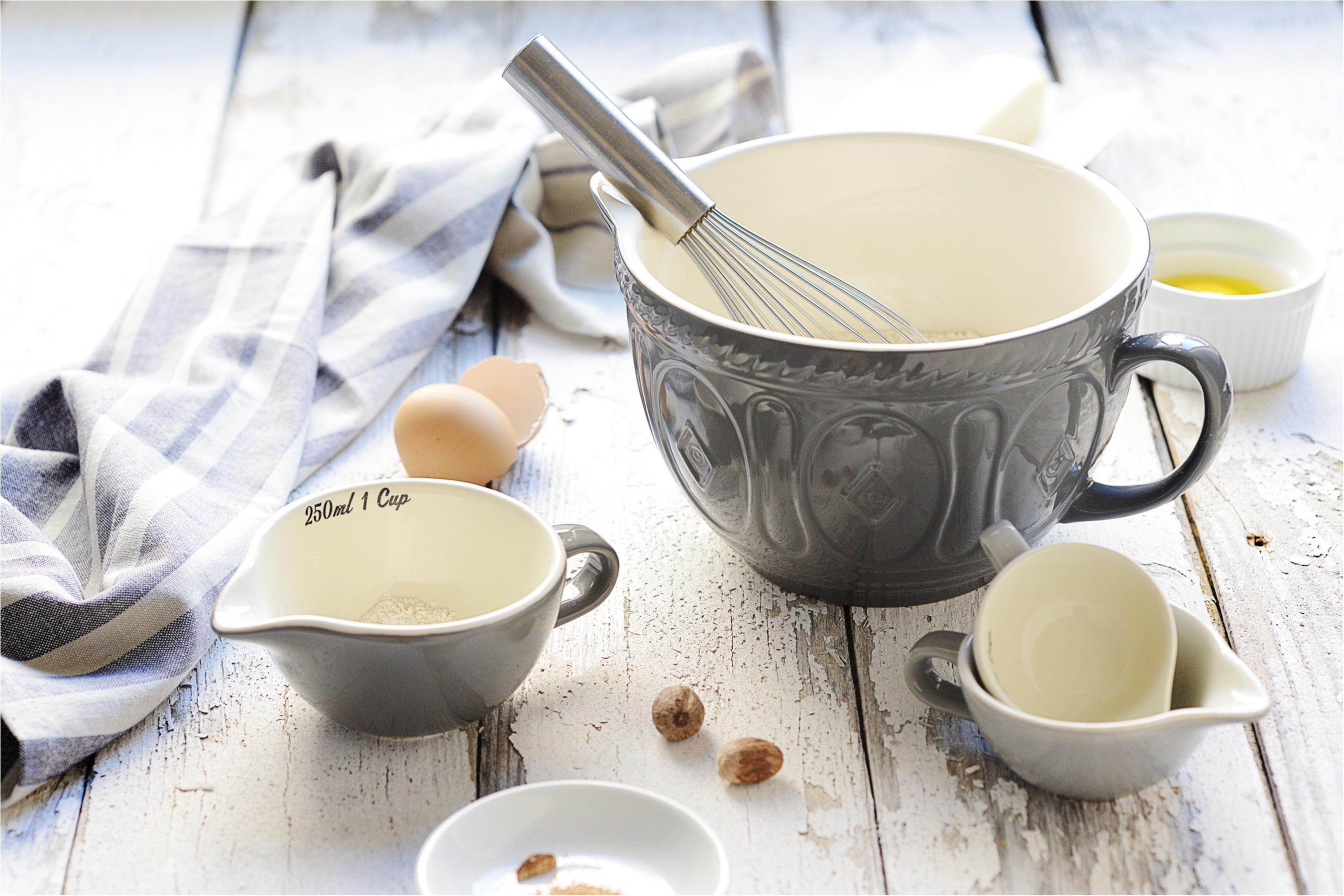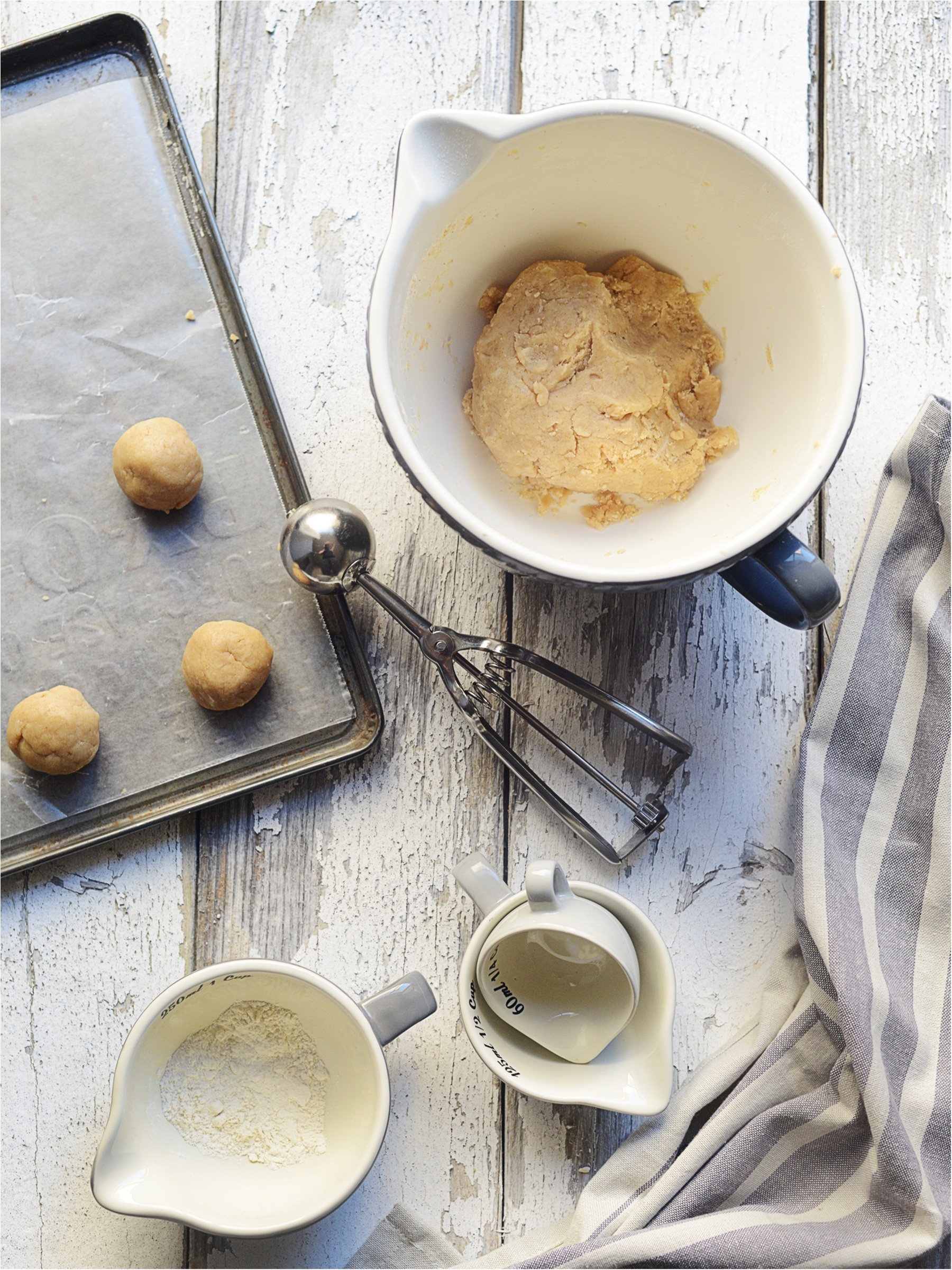 Even those many of us are trying to stick to New Year's Resolutions, sometimes we have to indulge just a little! These tiny cookies are the perfect way to get your sweet tooth fix without going overboard!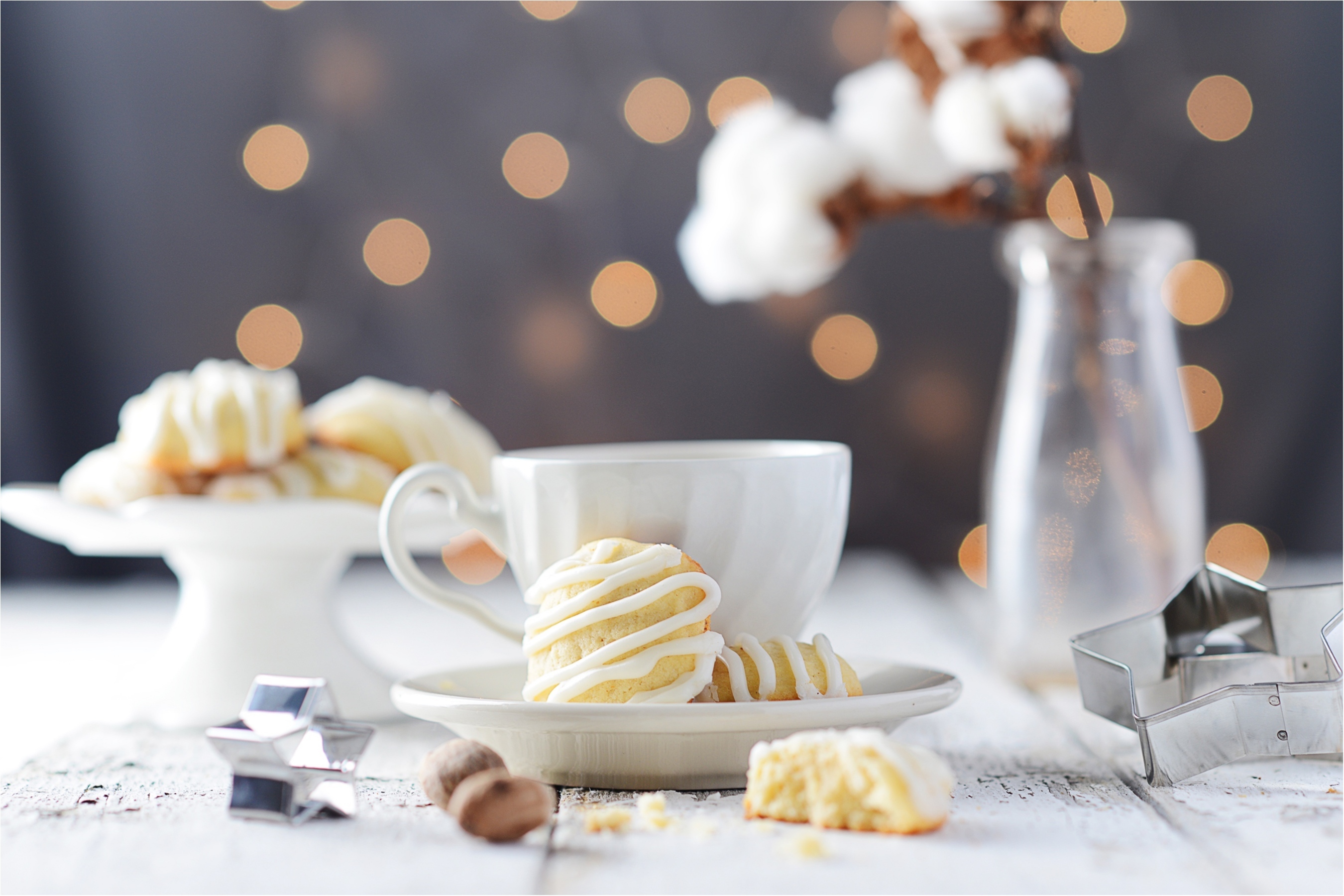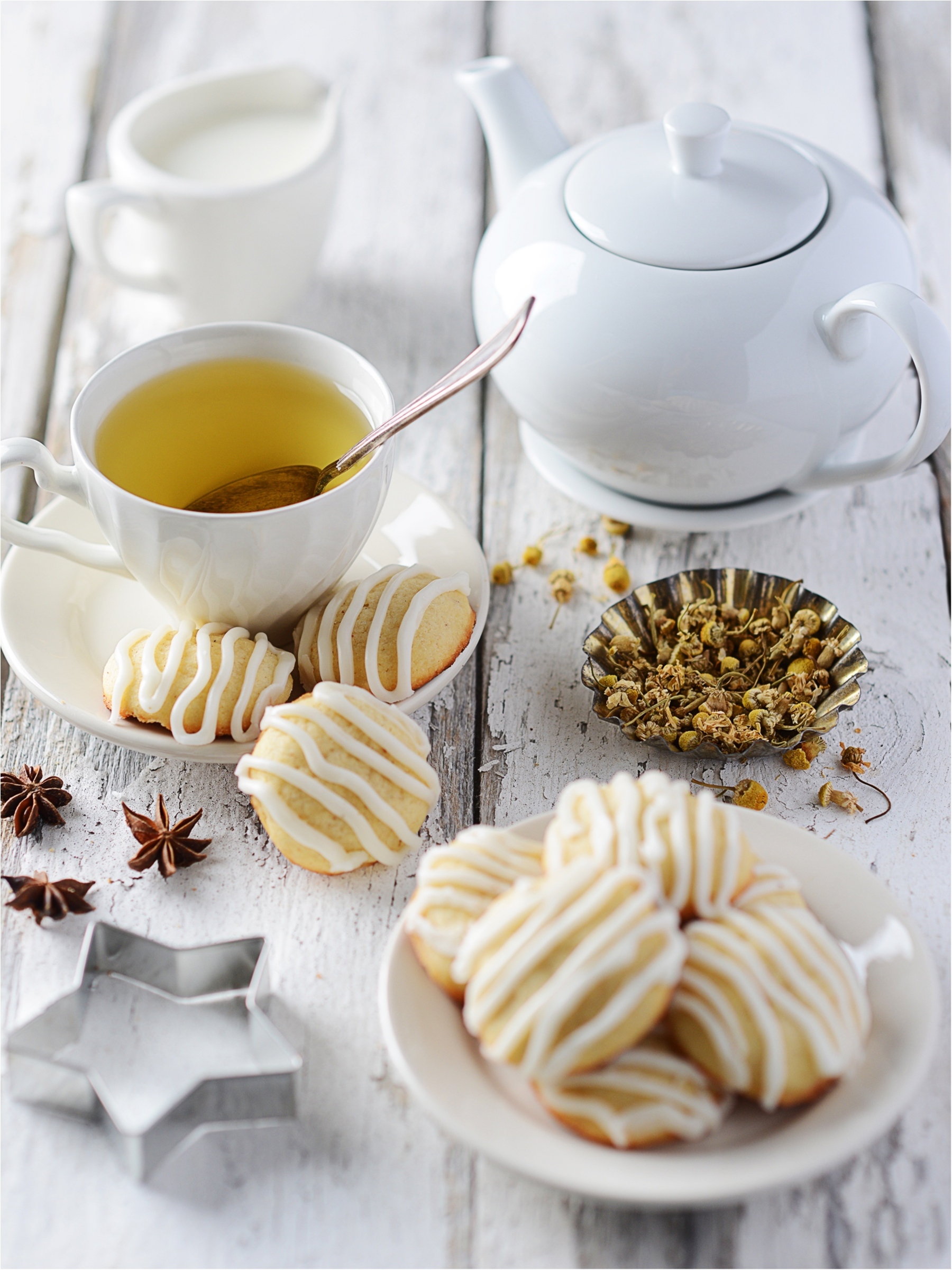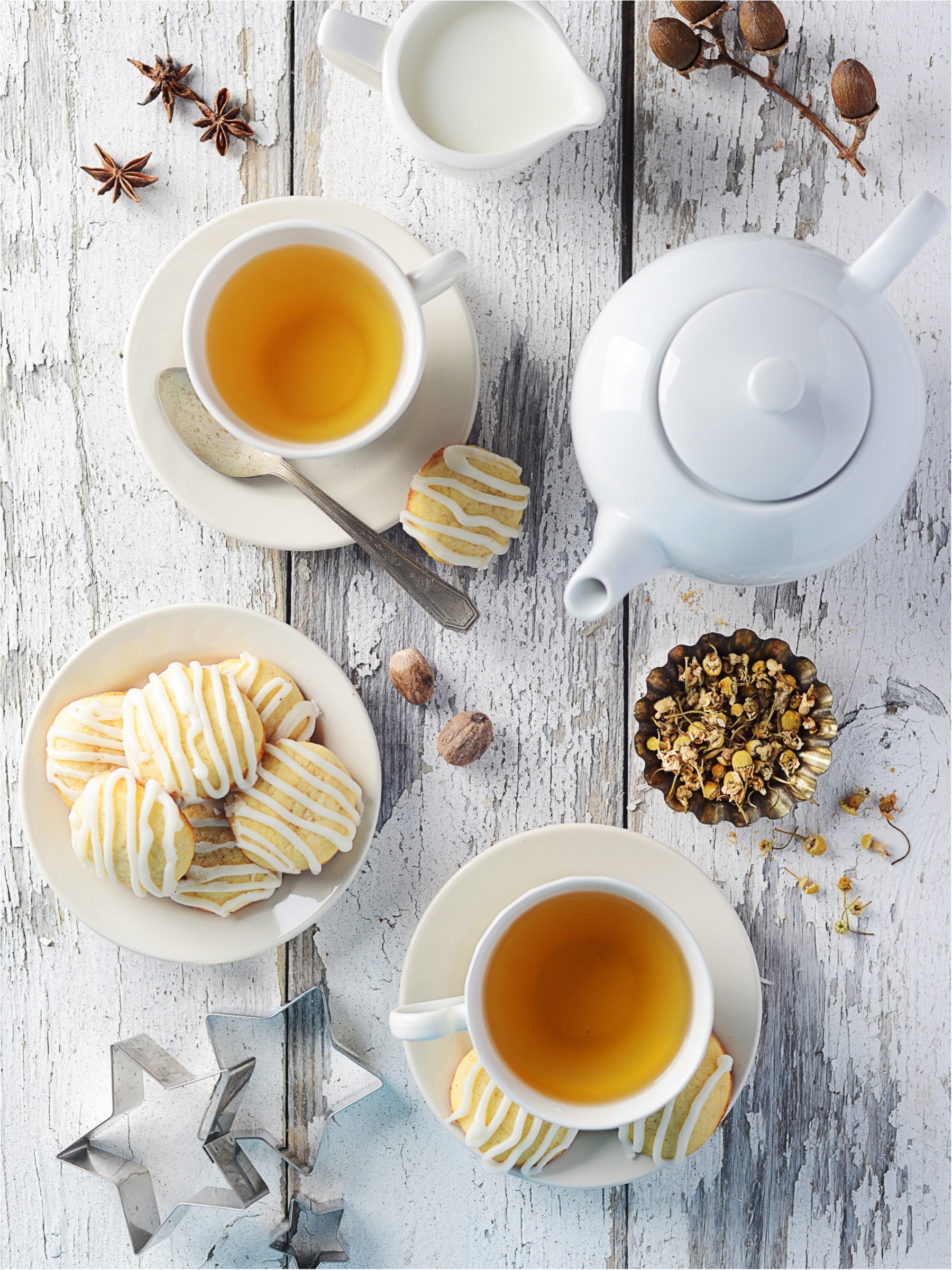 Tea Cookies with Butter Rum Icing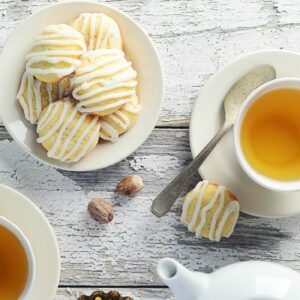 INGREDIENTS
For the cookies:
2 cups all-purpose flour
2 teaspoons grated or ground nutmeg
½ teaspoon table salt
2 sticks unsalted butter, softened (16 Tbsp)
1 egg
2 cups granulated sugar
2 teaspoons vanilla extract
For the icing:
2 cups sifted powdered sugar
2 tablespoons unsalted butter, melted
2 tablespoons milk
¼ teaspoon rum flavoring or light rum
INSTRUCTIONS
For the cookies:
In a medium bowl, whisk together the flour, nutmeg and salt. Set aside.
In the bowl of an electric mixer, cream 2 sticks butter and granulated sugar until smooth.
Add egg and vanilla; beat until incorporated.
Add the flour mixture and beat until blended.
Cover and chill dough at least 1 hour and up to 24 hours.
When you're ready to bake, preheat oven to 350 degrees and line two baking sheets with parchment paper.
Roll dough into 1 ½-inch balls (Use a #80 scoop or a tablespoon measure).
Arrange on prepared baking sheets spacing 2 inches apart.
Bake until firm to the touch and light brown on the edges, 10 minutes.
Transfer to a rack to cool.
For the icing:
Blend together powdered sugar, 2 Tbsp. butter, milk and rum and mix using a hand mixer or even a whisk.
Frost cooled cookies.