DIY Gourmet Chocolate Truffles You Can Make In Minutes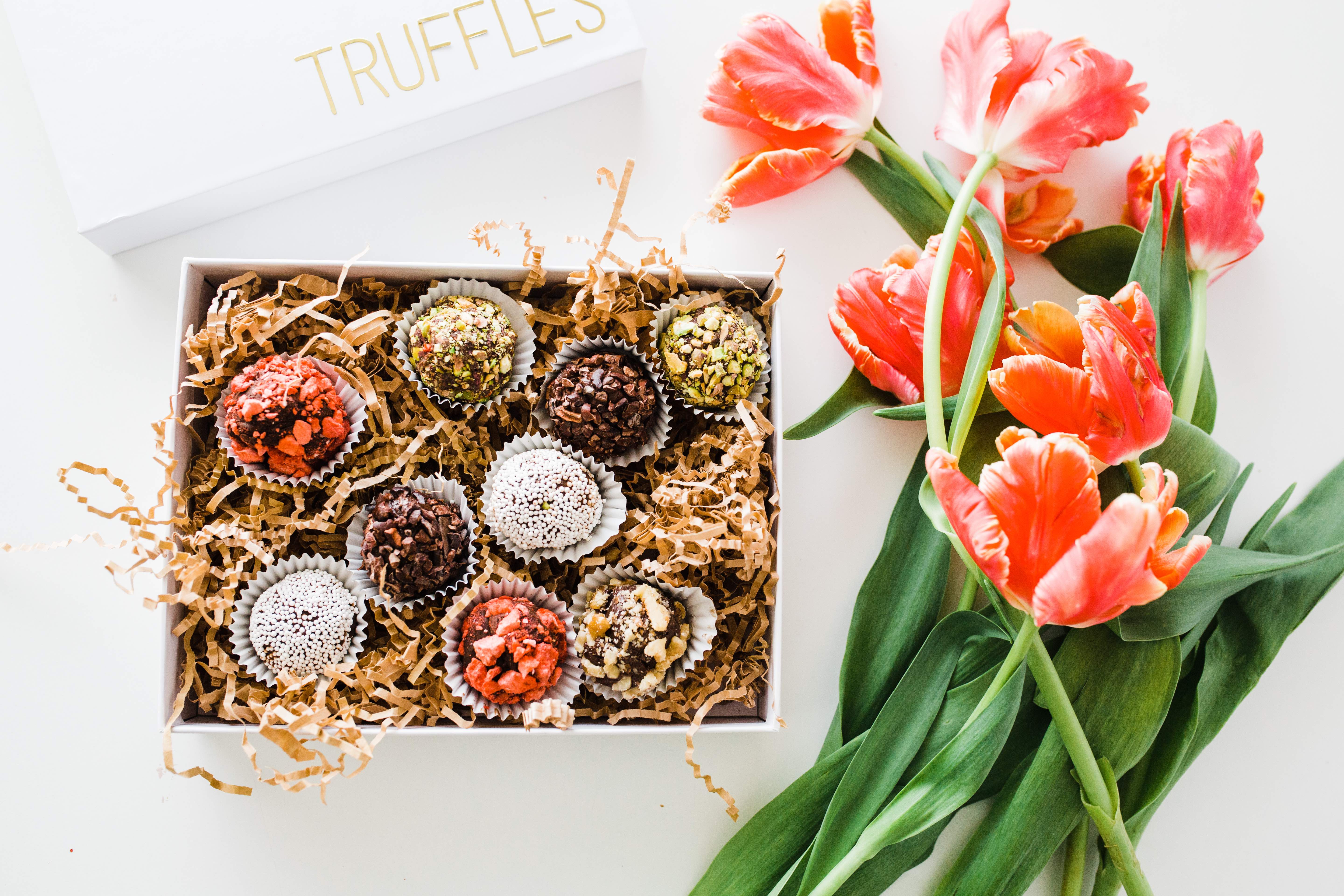 Just 2 ingredients, but they taste like gourmet truffles! This simple recipe makes beautiful homemade chocolates in minutes.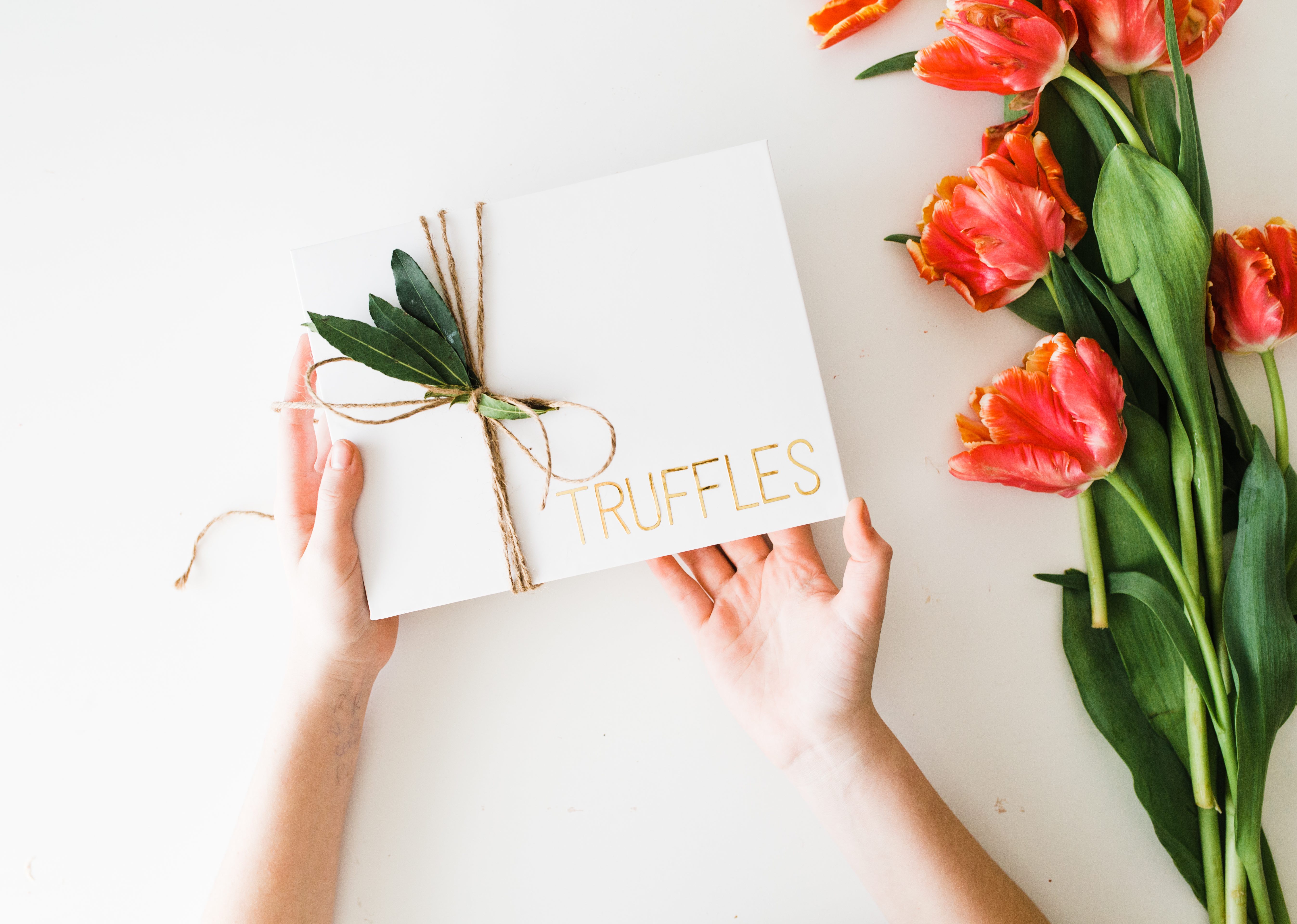 We were new moms, just a few months out of college. So everything was tight. Time, money, always being pinched. But somehow, Sophistimom could find a way to be classy.
She'd invite me over to her house for tea. Or hot chocolate. Or homemade cookies. And we'd sit for hours over the kitchen island, pretending like we were two high falutin' socialites who had nothing to do all day but eat gourmet goodies.
On one such day, I showed up and she placed a platter of chocolates in front of me. "Here, you like truffles?"
I so liked truffles. But on our tight, newlywed budget, springing for a box of gourmet truffles was never on the list. Yet here, beautiful rounds of soft, buttery chocolate, rolled in cocoa powder and pretty white nonpareils.
"You'll never believe how easy these are to make." She said, whisper-like, as if someone was around to hear the secret.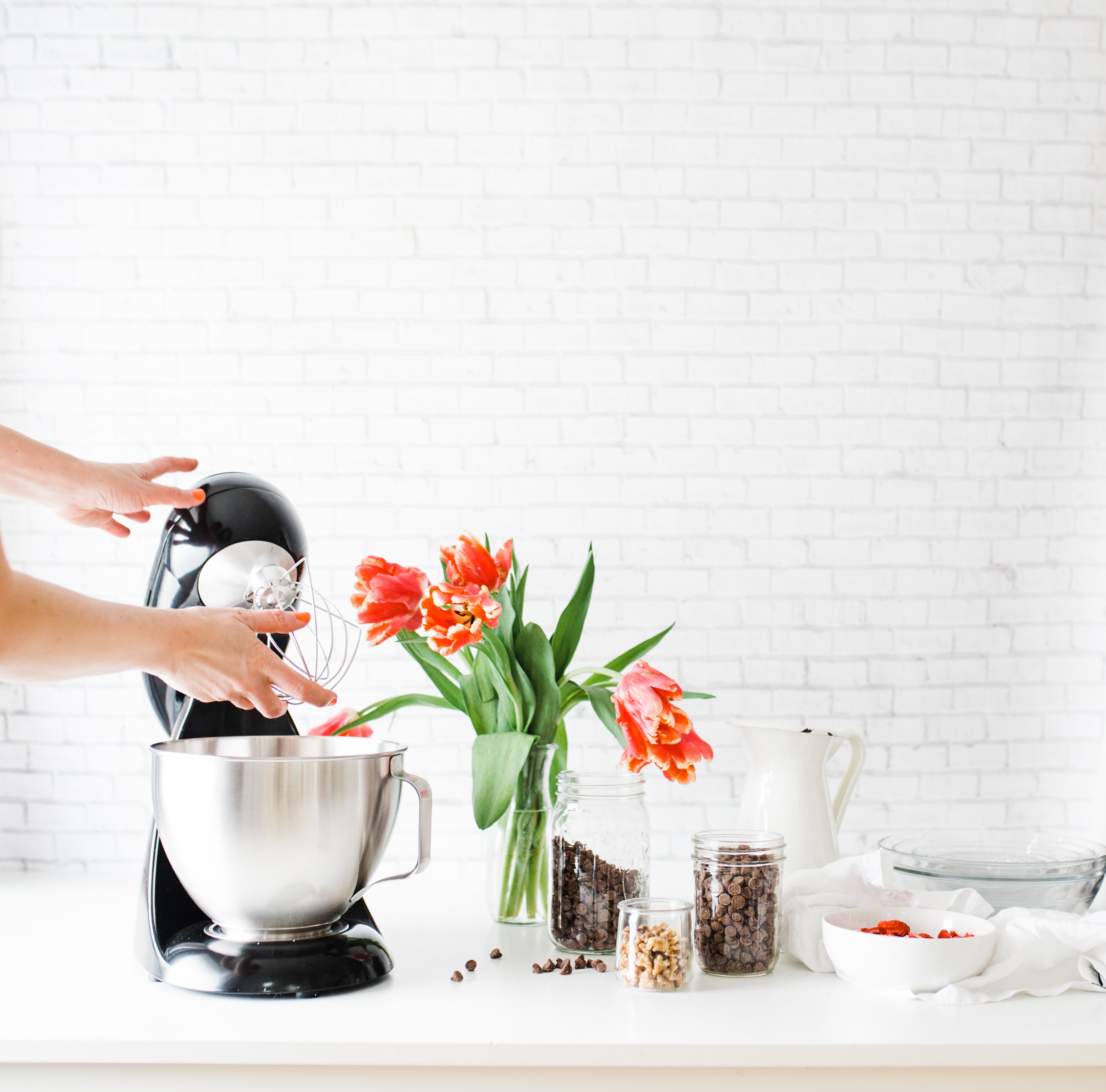 "Two ingredients. And they take 10 minutes."
I couldn't believe it. These beautiful little balls of truffley, tender chocolate didn't take hours of tender making over a water bath? They didn't require a chocolatiers touch?
Nope. You just needed heavy cream and chocolate chips. Melted together in the microwave (of all things!) then whipped until smooth, chilled and rolled into a variety of carefully chosen toppings.
It's been years since those days with Sophistimom. And still, I pull out this recipe anytime I need a quick elegant dessert for parties, gifts or gatherings.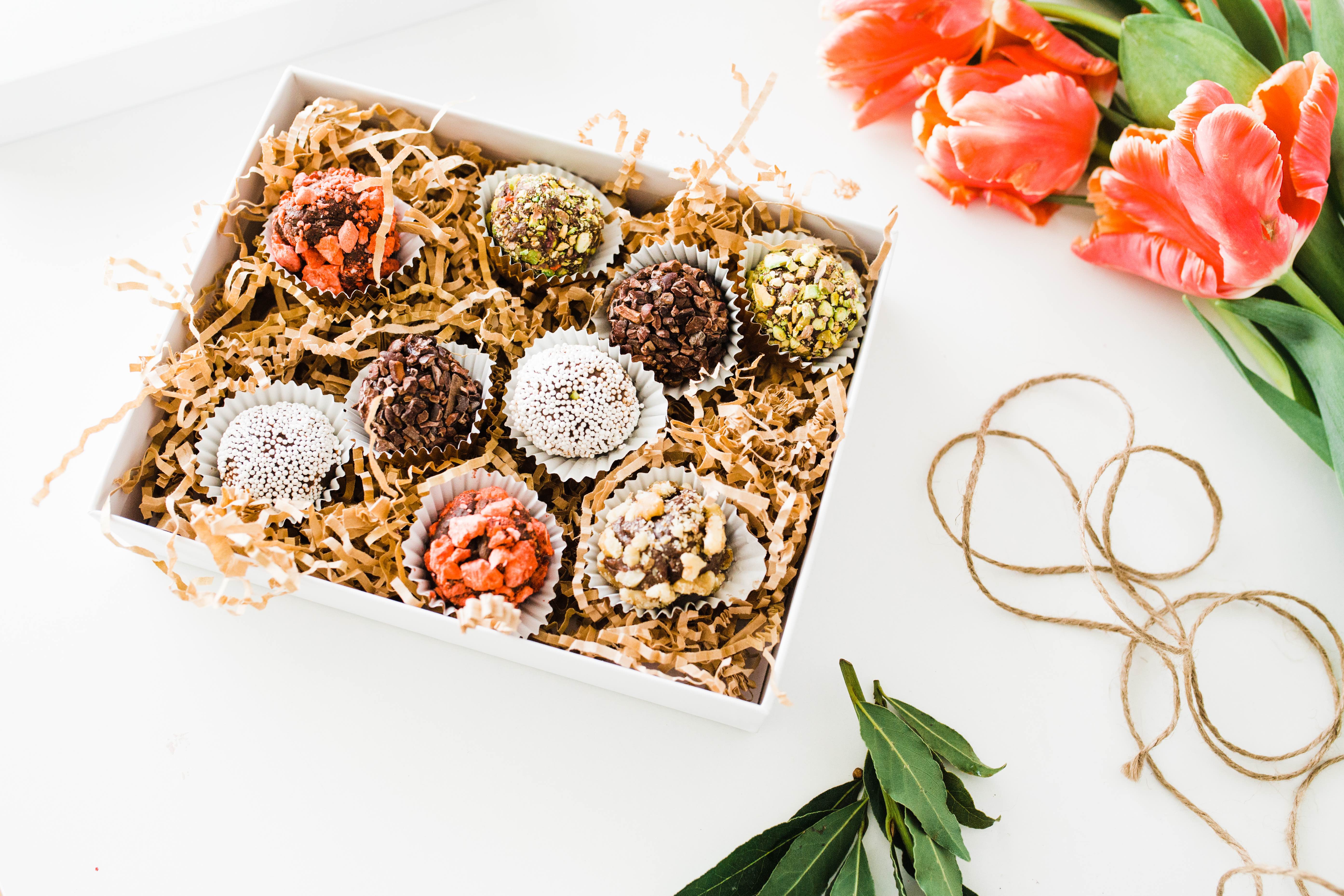 Truffle Making Tools
The list of essentials for these pretty truffles is a short as the ingredient list. You'll need just a few items to make a huge batch of homemade truffles.
For starters, a prep bowl set makes it easy to gather all ingredients, and have them ready for each step. I used the larger bowls for melting the chocolate and cream together. The smaller bowls were idea for each of my toppings. Sprinkles got the smallest bowls, while the more bulky toppings found a happy place in the mid-sized bowls from this set.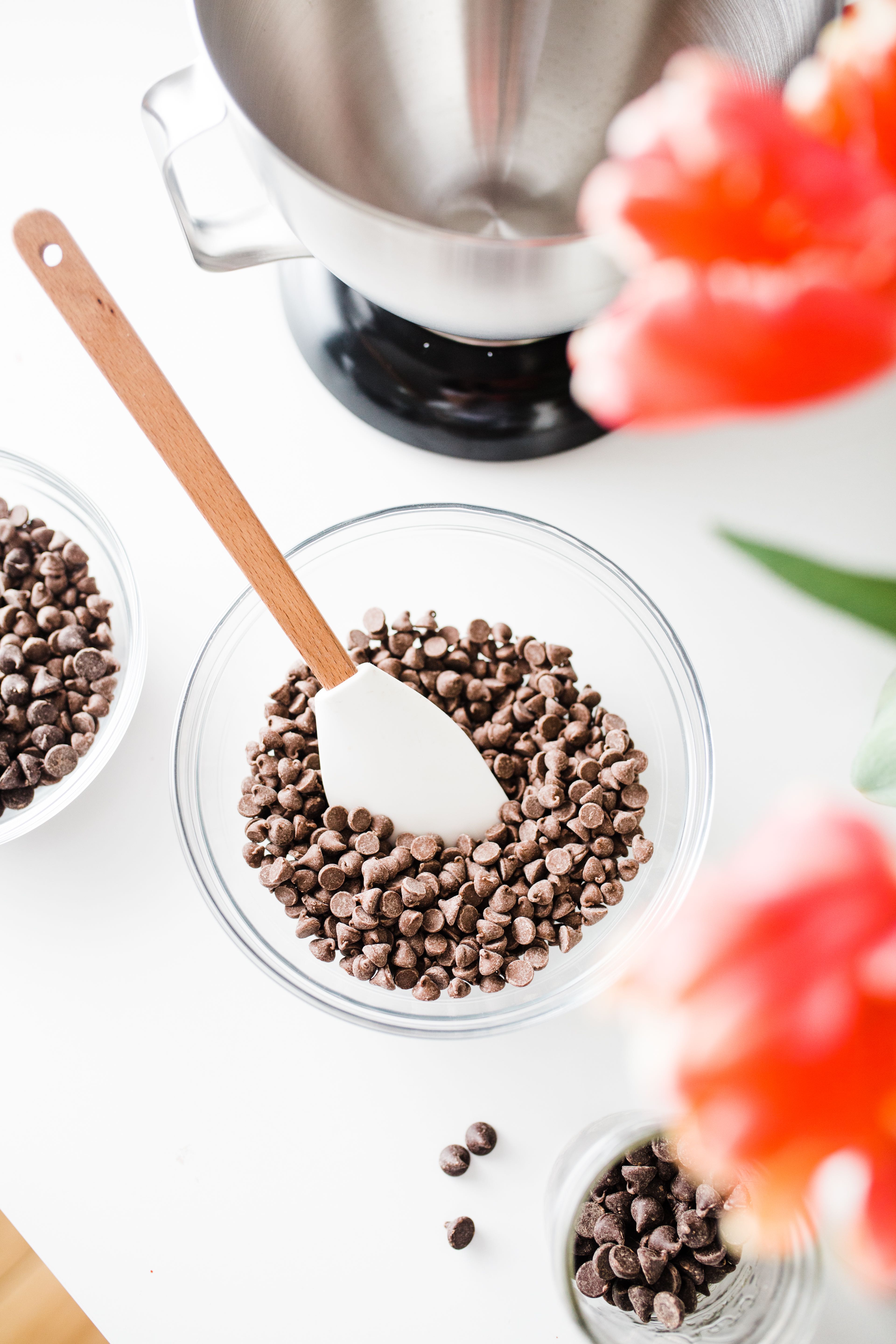 With a sturdy stand mixer (like this one from Hamilton Beach) you can ensure your chocolate and cream mixture is well mixed, smooth and ready for chillin'. Fit with the whisk attachment for best results.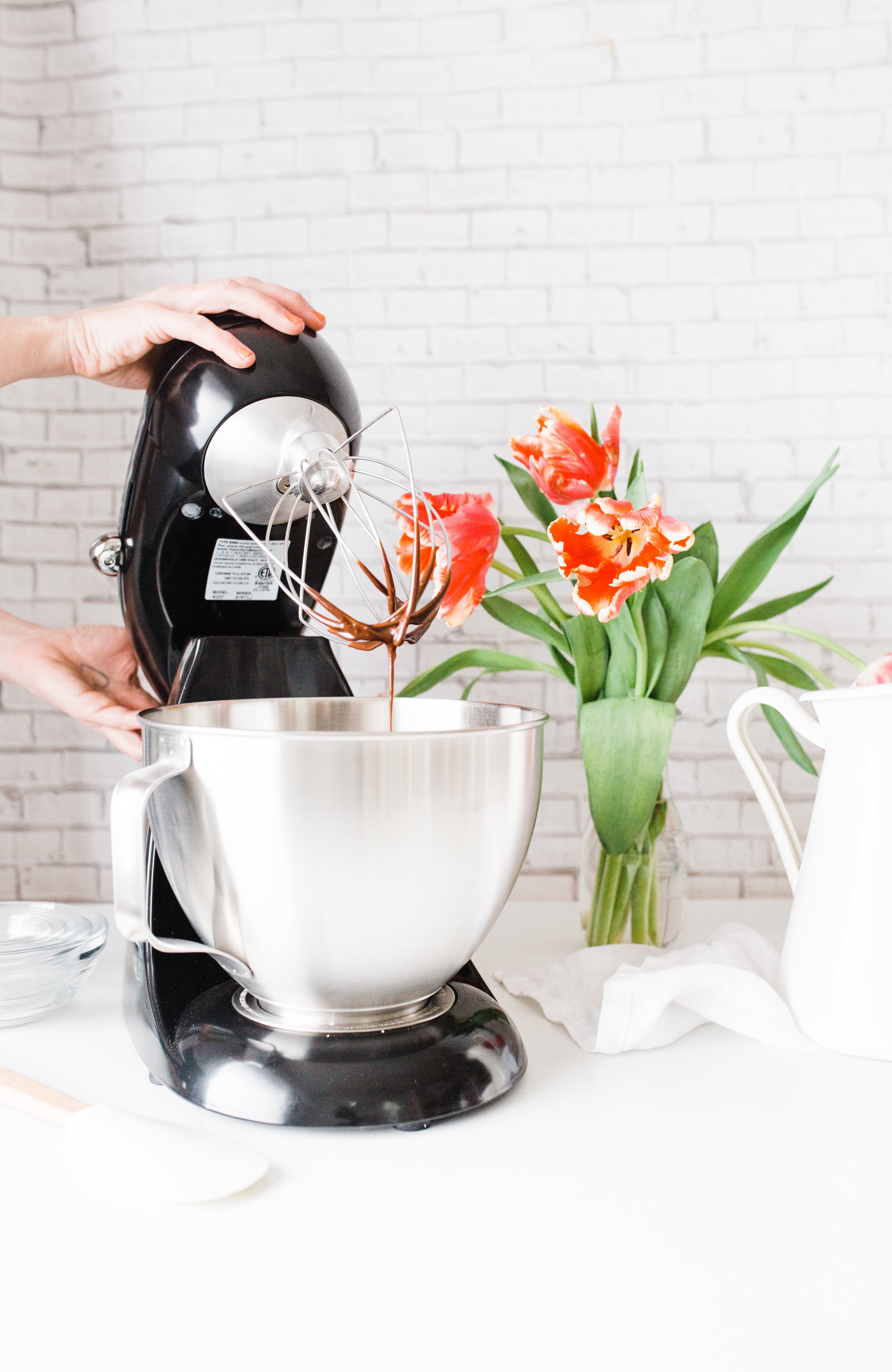 Once chocolate is melted, there is a lot of truffle mix! So you'll want a big baking sheet like the Wilton Cookie Baking Value Set to have plenty of space to chill your truffle chocolate. I lined mine with parchment paper, which made for extra-quick cleanup. Can't recommend that step enough! Added bonus: the set comes with a cookie scoop, which makes it easy to create a whole batch of same-sized truffles.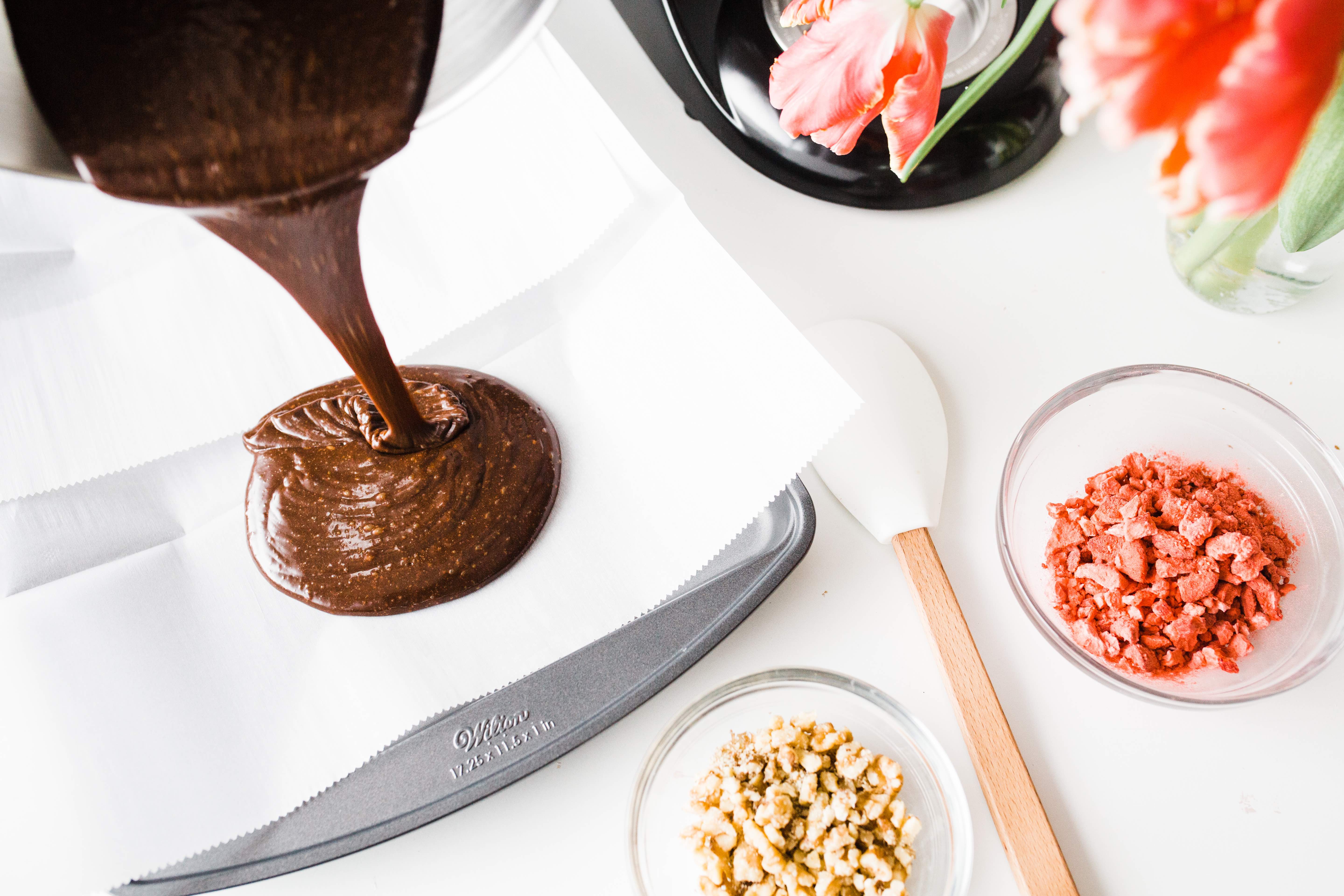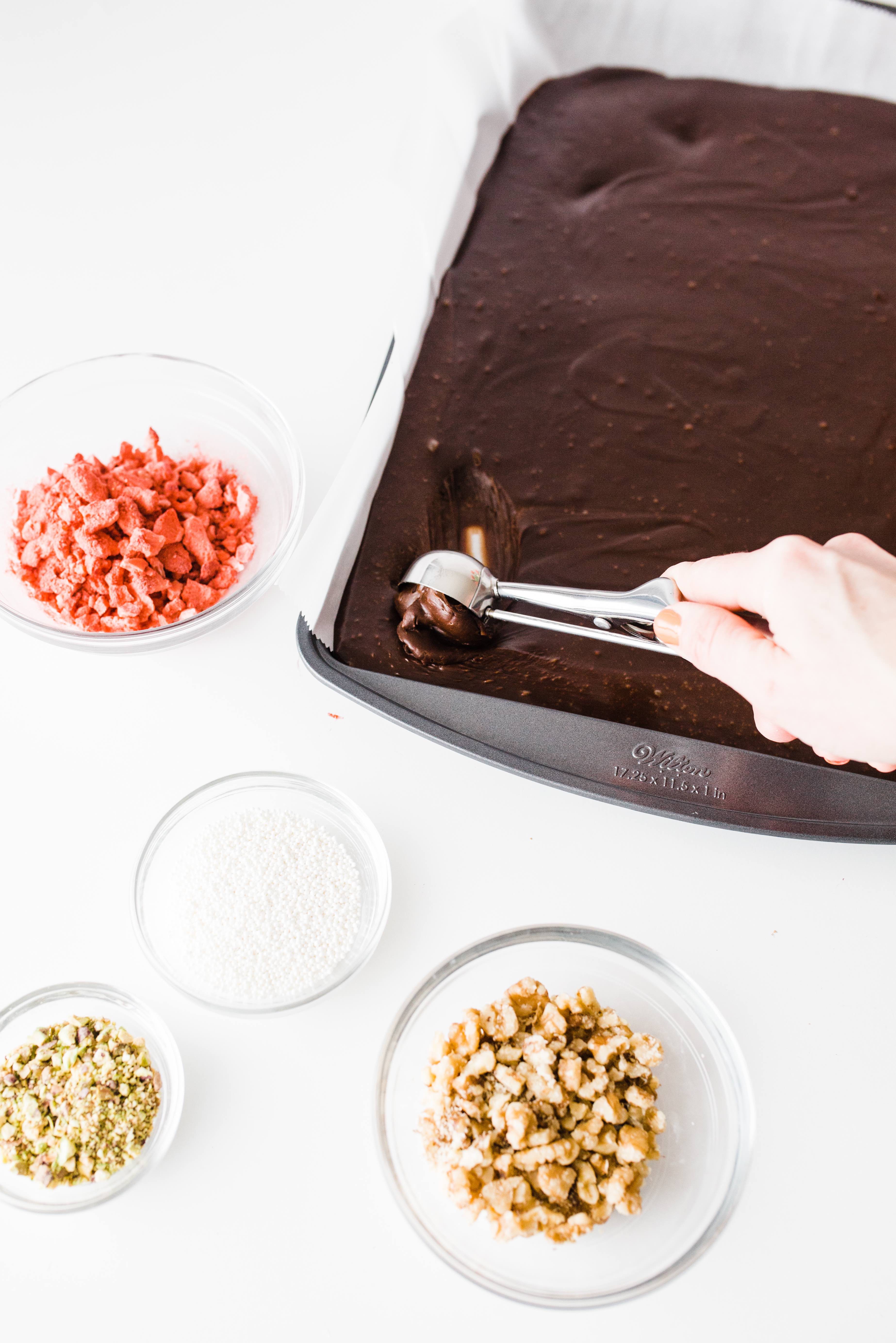 Just 2 ingredients, but they taste like gourmet truffles! This simple recipe makes beautiful homemade chocolates in minutes.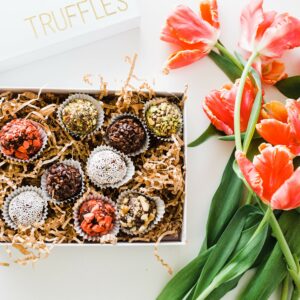 Ingredients
1.25

cups

heavy cream

12

oz

milk chocolate chips

12

oz

semi-sweet chocolate chips
Instructions
In a microwave-safe bowl, melt cream and chocolate chips in 30-second bursts, stirring between, until the chocolate is melted.

Transfer to an electric mixer fitted with a whisk attachment.

Beat until light and fluffy. Transfer to a parchment-lined baking sheet, spread into an even layer. Place in fridge until set.

With a small cookie scoop, scoop chocolate mixture into small balls, roll quickly and gently into rounds with your hands.

Dip into desired toppings.
Nutrition
Serving:
2
g
Calories:
113
kcal
Carbohydrates:
14.2
g
Protein:
1.1
g
Fat:
6
g
Saturated Fat:
2.3
g
Cholesterol:
6
mg
Sodium:
77
mg
Fiber:
0.7
g
Sugar:
4
g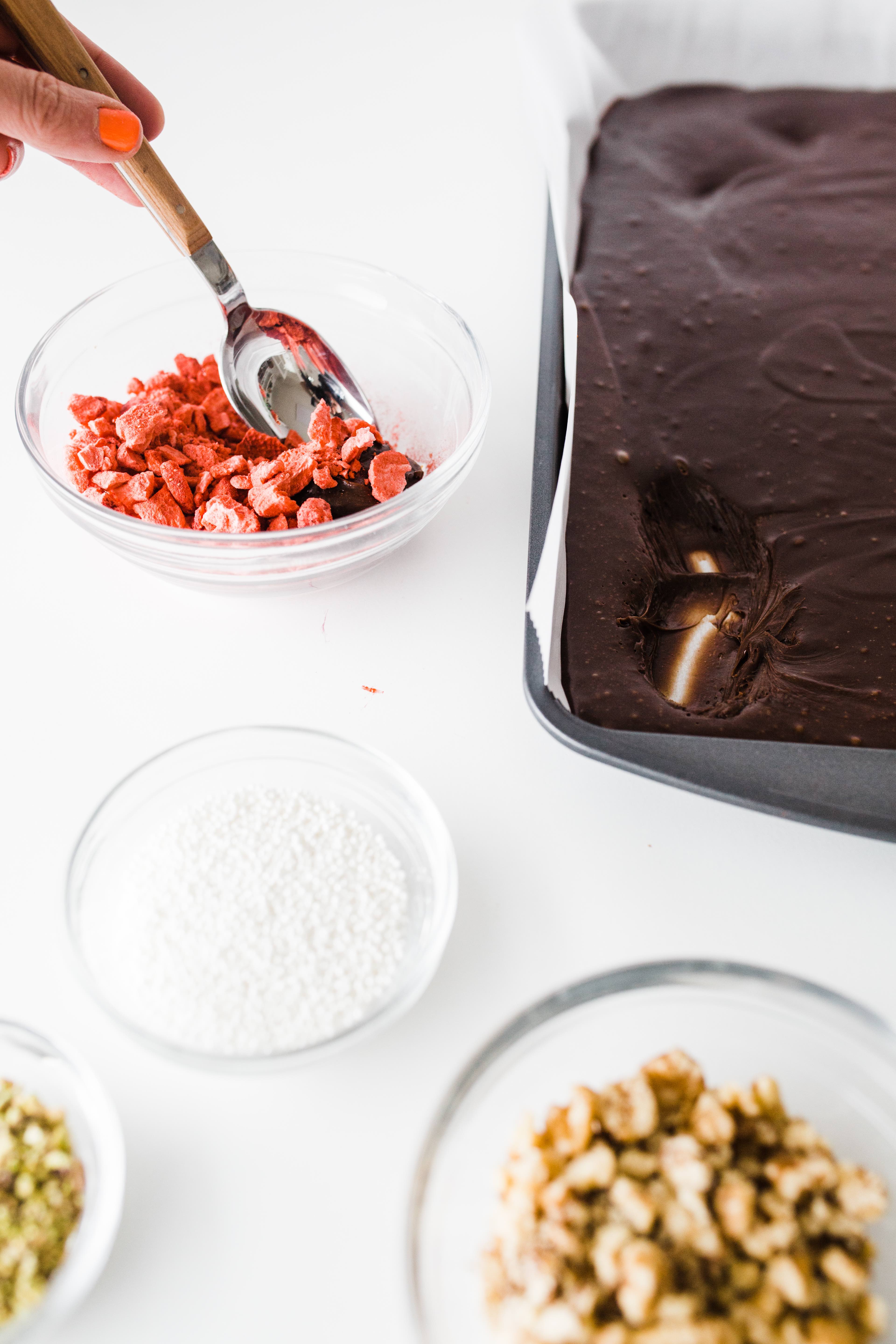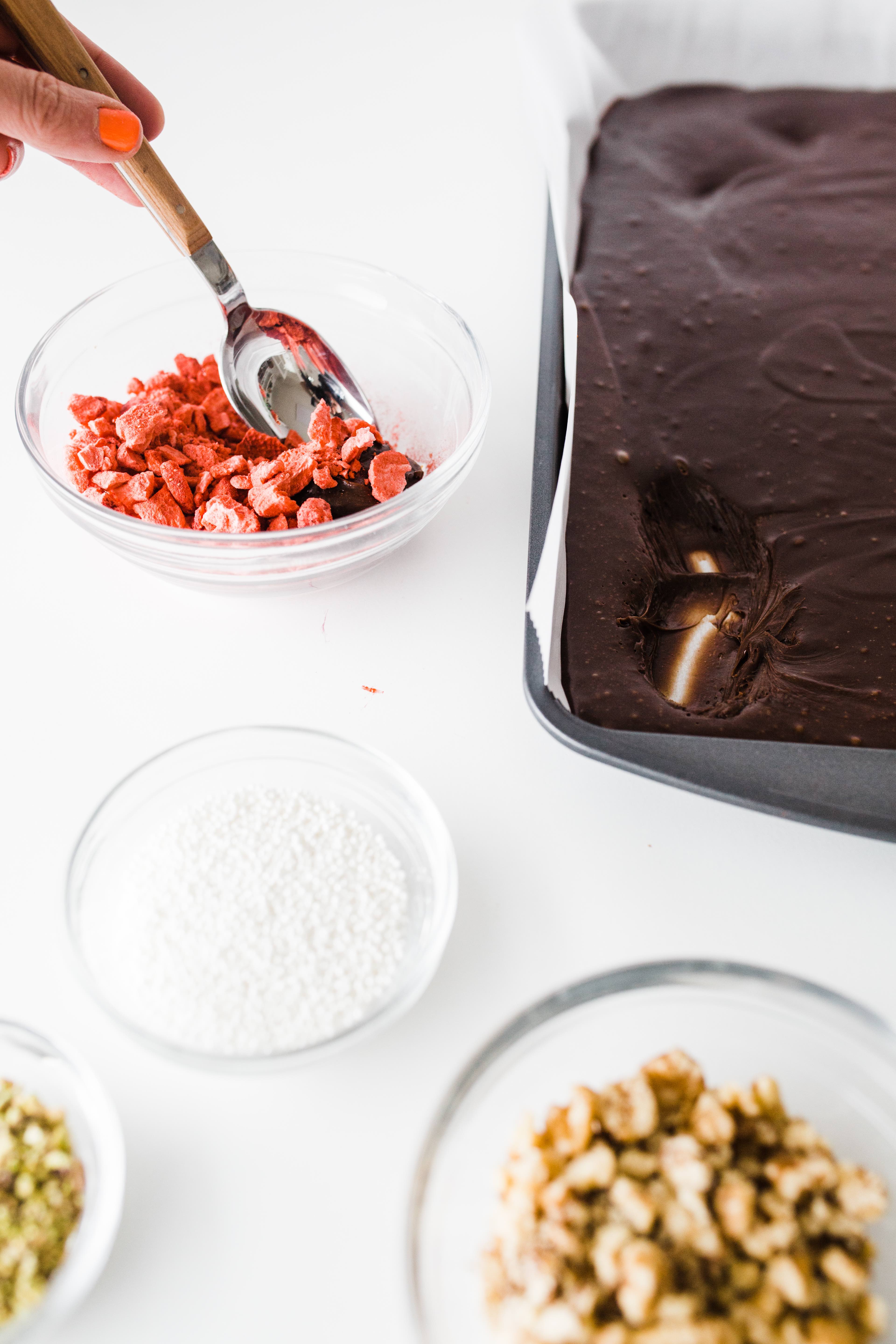 Try These Toppings
Freeze-dried strawberries, crushed
Walnuts, crushed
Pistachios, shelled and crushed
Cacao nibs or cocoa powder
Powdered sugar
Wrap & Share
Though there are dozens of ways to wrap and serve these truffles, I think they are extra fun to present in a gift box.
Hit the craft store and look for 1 ½" deep cardboard boxes. You'll need some filler paper, and mini white or golden paper liners, as well.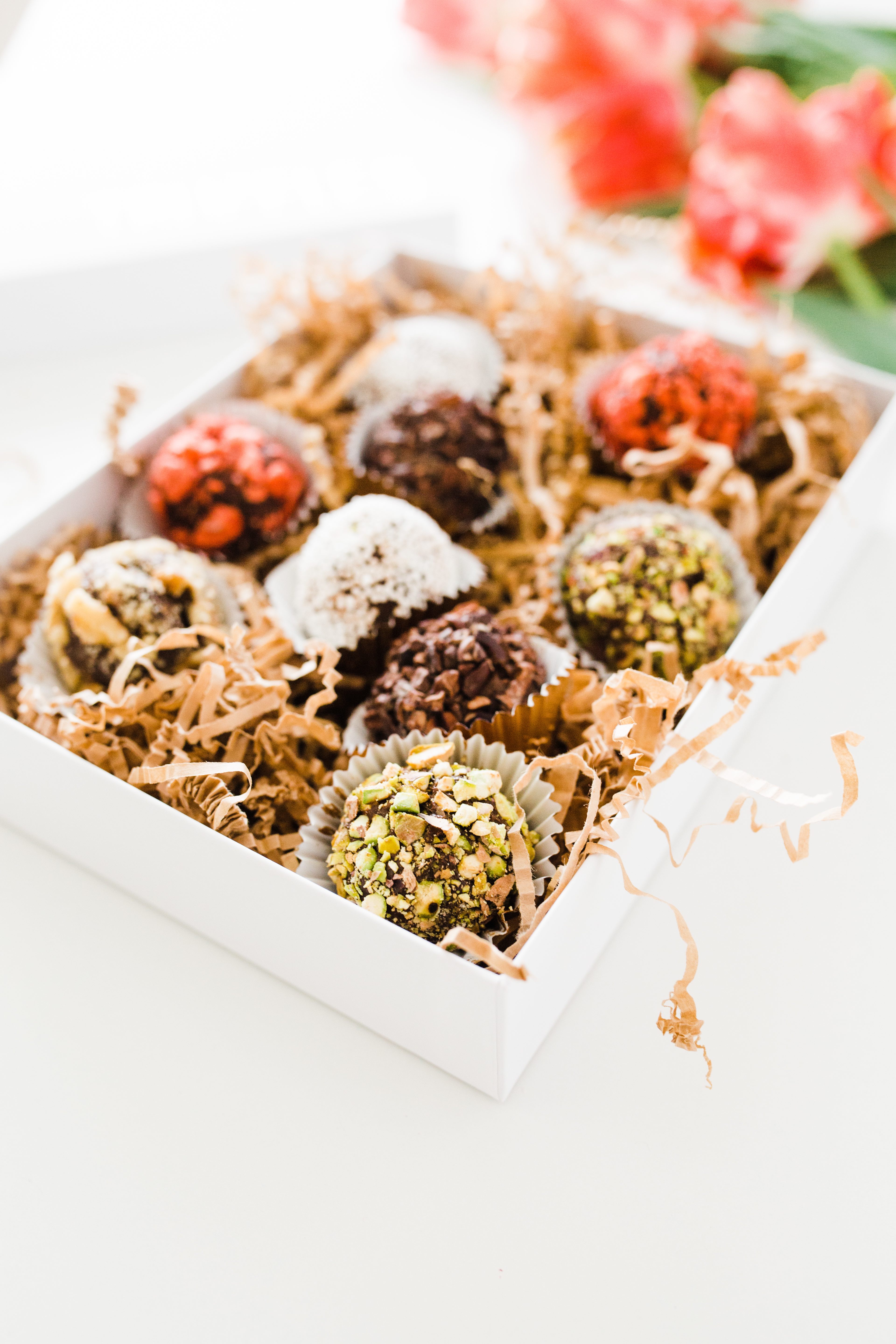 To wrap: Fill the box with filler, place chilled truffles in the paper liners, and gently nestle into the box. If desired, decorate with letters stickers, tie with a bow, and add a sprig of fresh greens to the outside of the box. Store box in fridge until ready to share (for best results, gift within 24 hours).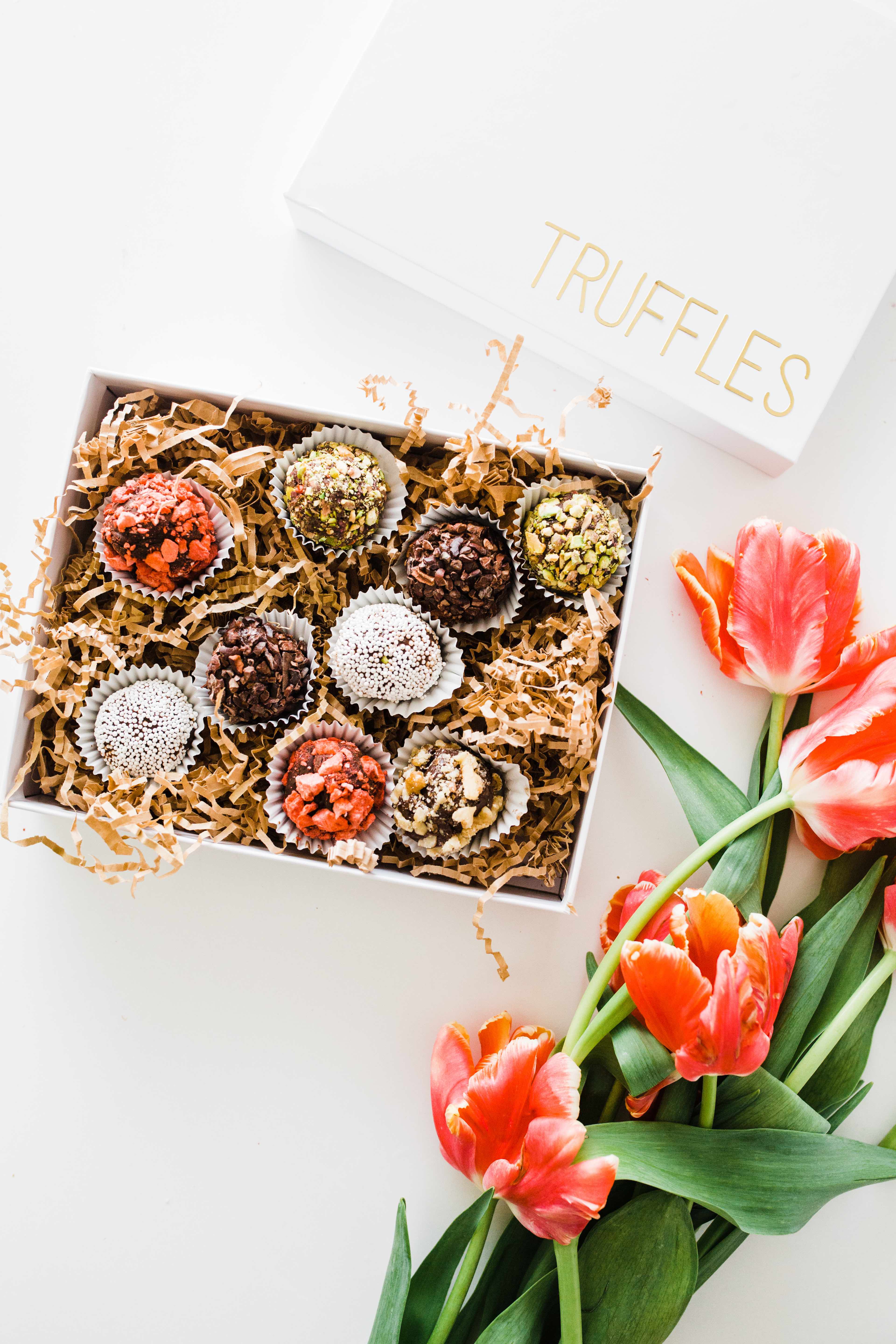 Such simple, beautiful way to share these beautiful 2-ingredient truffles. Enjoy!