Easy Smoked Cocktails Your Guests Will Love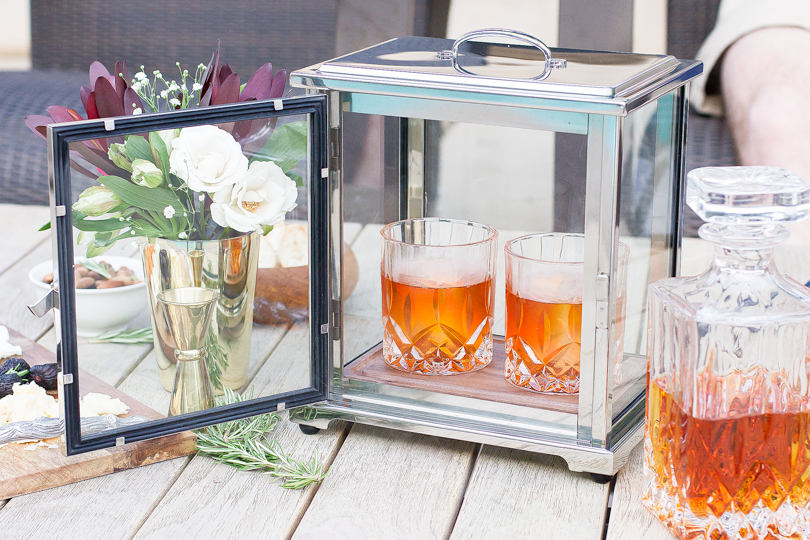 This recipe involves some serious Jedi level cocktail magic, but takes pretty much zero effort. Can you pour? Can you stir? Can you open a box? Then we're good. But your guests will think you're a wizard, and here's why.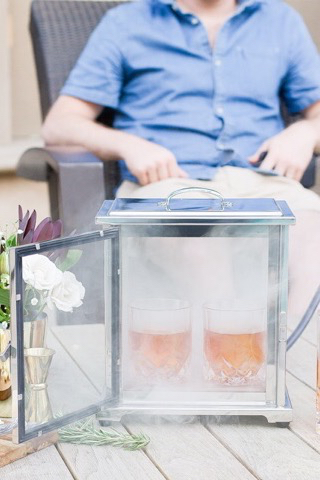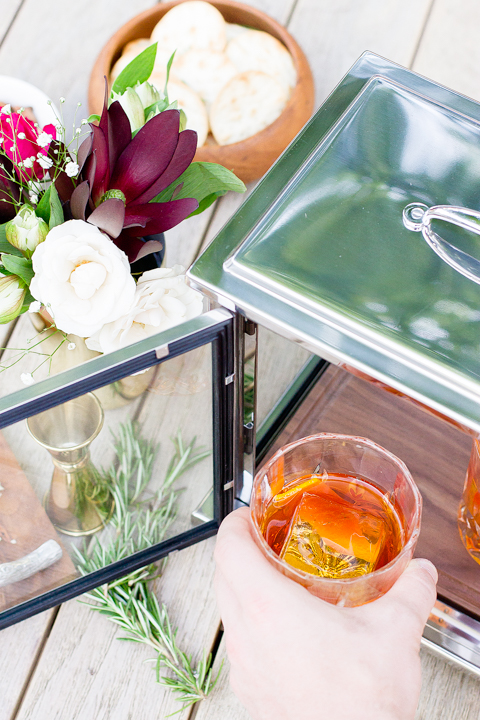 Charles Joly, one of the most awarded and acclaimed bartenders in the world, custom designed this gorgeous glass smoking box with the team at Fortessa. It minimizes work but maximizes drama — you'll never find a more visually striking way to add flavor and aroma to a drink. You just stick your cocktail inside, light the smoker, and watch your glass disappear in a thick hazy fog.
Open the door, or better yet, let your guests do the opening — there are doors on both sides of the vessel for a fun pass-through experience. Enjoy the show as curls of lovely, scented smoke waft through the air. Now drink! A very subtle smoke flavor clings to the glass, adding a light layer of depth that won't overpower your cocktail.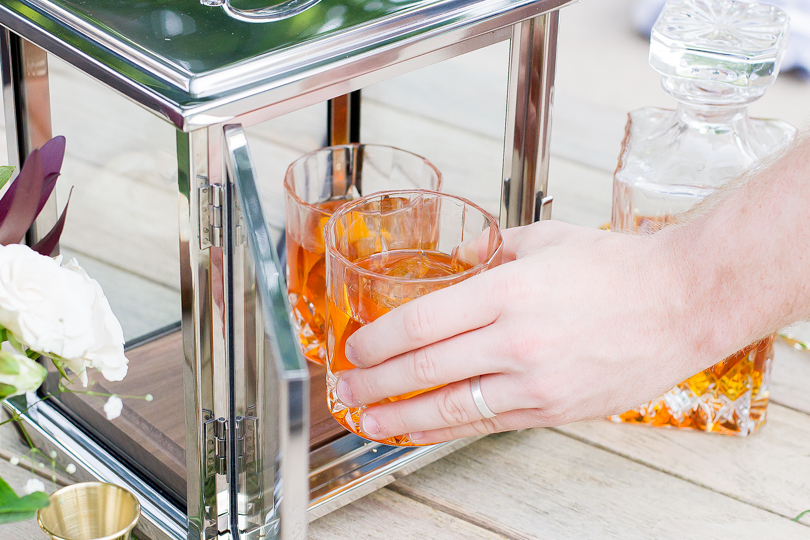 Trust me, your guests and probably even you will freak out over how mesmerizing this whole process is, and it only takes a few seconds.
You can experiment by smoking the included wood chips, or trying any herbs and spices that might compliment your drink. I used rosemary for this cocktail, and it was heavenly.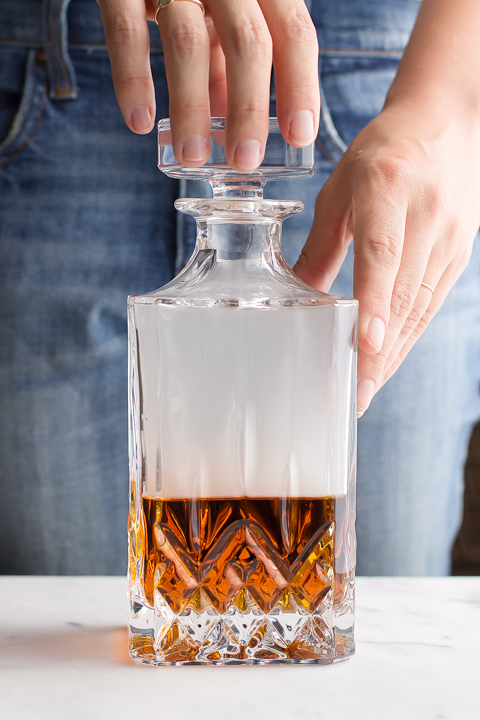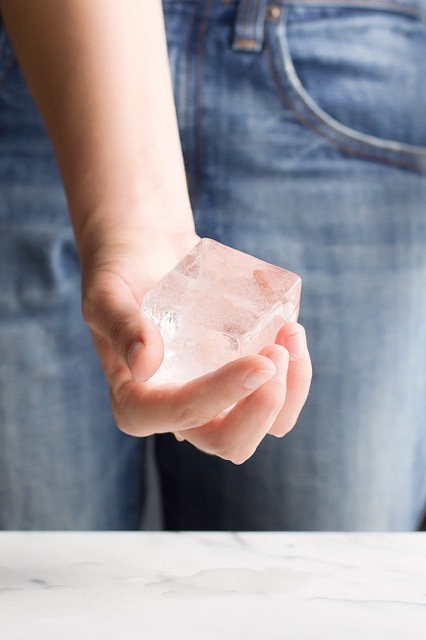 The detachable smoking gun makes it easy to add smoke to other vessels, too. For this recipe, I smoked the bourbon itself before adding it to the cocktail by adding smoke directly to my pretty Viski decanter.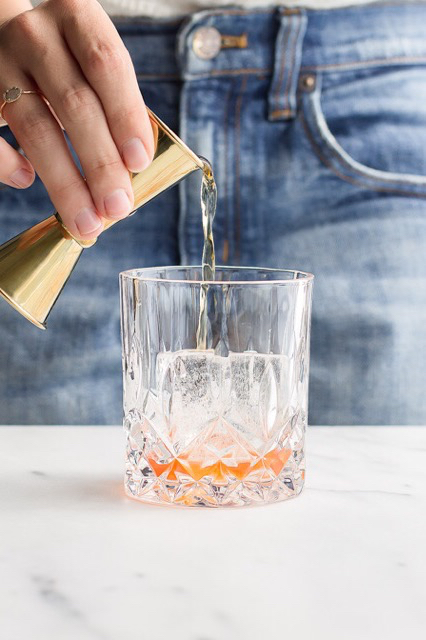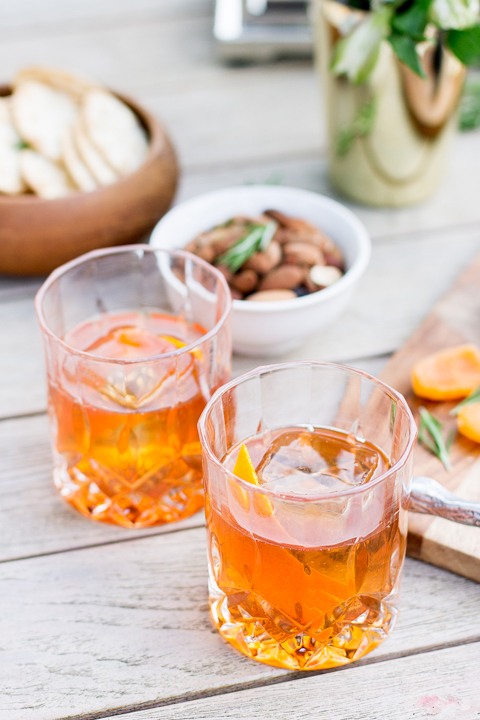 After we drank our Double Smoked Maple Old Fashioneds, we put bites of cheese, nuts, and other small appetizers in there. They were all just as magically transformed, and we honestly couldn't stop smoking things. Trust me, once you get going, it's addictive!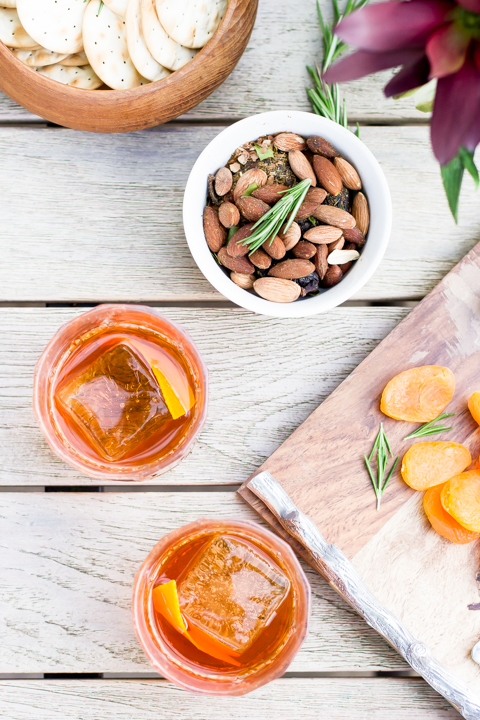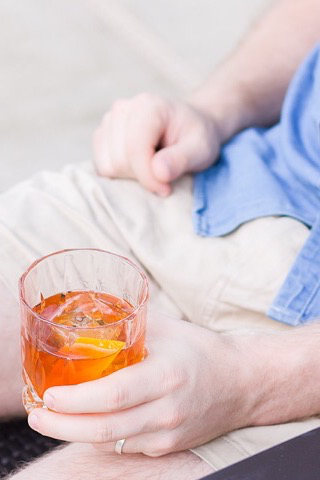 Another plus — the box is light and small enough to carry around fairly easily, so it's very portable too. I took mine out onto the porch for outdoor entertaining, and we spent the night sipping bourbon and smoking anything we could get our hands on. It's a MUST for the gadget-oriented.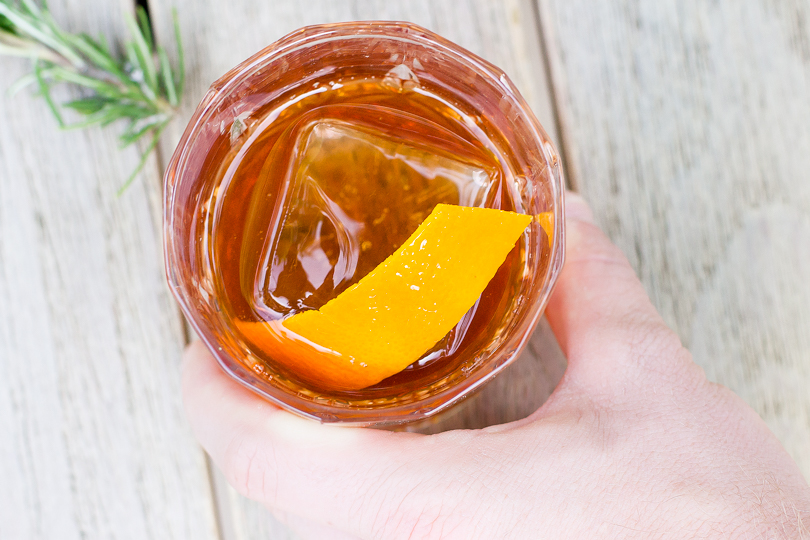 Double Smoked Maple Old Fashioned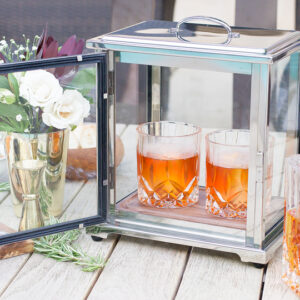 INGREDIENTS
2 oz bourbon
2 dashes angostura bitters
2 tsp real maple syrup
Orange peel
INSTRUCTIONS
Smoke your bourbon. Pour at least a cup of bourbon into a decanter. Using the smoking gun and tube from your smoking box kit, insert the end of the tube into the decanter above the bourbon and allow smoke to fill the vessel (use the super easy package instructions to operate the gun). Cap the decanter, then swirl the bourbon around inside for 15 seconds. Open and allow smoke to escape.
Build your old fashioned. Place a large ice cube (I used a special ice mold from W&P to get mine so crystal clear) into a rocks glass like this one. Pour 2 oz of the smoked bourbon over the cube, then add bitters and syrup and stir for 5 seconds. Twist a strip of orange peel over the drink, then rub it around the rim of the glass and drop it inside.
Smoke and serve the cocktail. Reattach the smoking gun to the smoking box, then place the drink inside. Fill the box with smoke according to package instructions, using a small sprig of rosemary instead of the included wood chips. Let the cocktail sit in the smoke filled box for a few moments, then open and drink immediately.