Easy Cheese, Veggie and Ham Frittata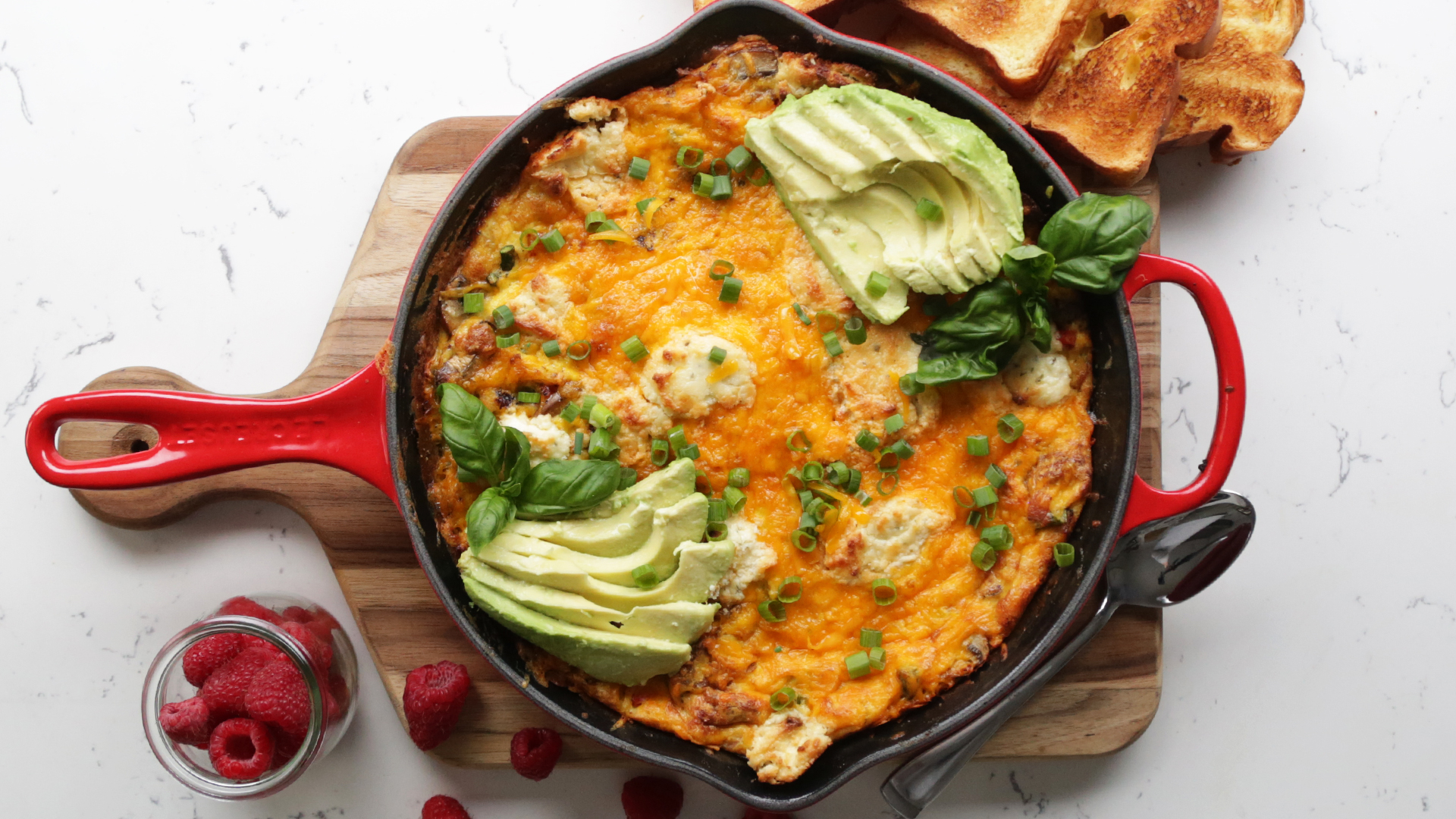 Believe it or not I never made a frittata until I was out of the culinary world as a full time professional…
I was a full-time student cooking part-time at a restaurant and every morning a guy, whose nickname was "Veg" would make this gigantic veggie and meat loaded frittata with about a gallon of cheese dumped on top for all the early morning cooks. Although at times he wasn't the nicest of guys, he did this every morning out of the goodness of his heart. Well when he got bumped up to working dinner shifts everyone looked to me to continue the tradition on.
Frittatas are so cool because there are no rules when making them. I always recommend grabbing what's in season and using it, and of course eggs. Once tomatoes come into season they are amazing in frittatas. This may sound weird but the more stuff you can pack into a frittata the better.
Sure, this was an Easy Cheese, Veggie and Ham Frittata, but you could add spinach, herbs, broccoli, shiitake mushrooms, shredded gouda cheese, bacon, sausage… you name it the possibilities are endless.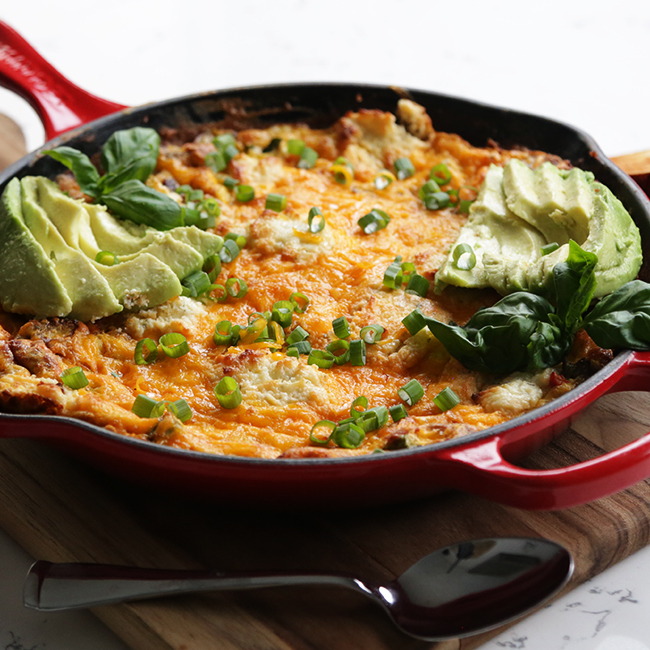 The one important part to keep in line are the eggs and heavy whipping cream. Utilizing heavy whipping cream just makes the eggs so much creamier and richer that you'll never use anything again. When making this Easy Cheese, Veggie and Ham Frittata think of it as a cross between scrambled eggs and an omelet and then finishing it in the oven.
Once the eggs are slightly cooked but still runny is when you want to add on the cheese and pop it in the oven. While in the oven, the eggs really come to life and become even fluffier.
Get in the kitchen and get to whipping up this Easy Cheese, Veggie and Ham Frittata!
Happy cooking!
Easy Cheese, Veggie and Ham Frittata Recipe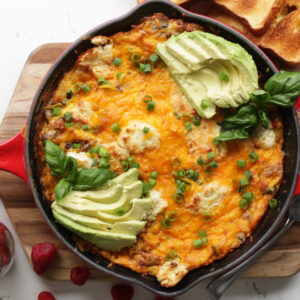 INGREDIENTS
8 eggs
1 cup of heavy whipping cream
1 tablespoon of unsalted butter
½ cup of sliced cremini mushrooms
½ cup of sliced asparagus
½ cup of diced ham
½ cup of diced red bell pepper
1 finely minced garlic clove
2 ounces of shredded cheddar cheese
2 ounces of Boursin cream cheese
1 peeled, cored and sliced avocado
Optional garnishes: fresh basil and sliced green onions
Kosher salt and fresh cracked pepper to taste
INSTRUCTIONS
Preheat the oven to 350°.
In a large bowl whisk together the eggs, heavy whipping cream and salt and pepper until completely combined. Set aside.
Melt the butter in a large cast iron skillet over medium high heat and sauté the mushrooms, asparagus, ham, red pepper and garlic for 3 to 4 minutes or until very lightly browned.
Next, add in the whisked egg mixture and slowly move the eggs from the outside to the center using a spoon or rubber spatula.
Once the eggs are slightly cooked but still runny evenly add on both cheeses and bake in the oven at 350° for 10 minutes or until the cheese is melted and lightly browned.
Garnish the frittata with sliced avocado and optional basil and sliced green onions.
Serve hot.