DIY Embroidered Holiday Napkins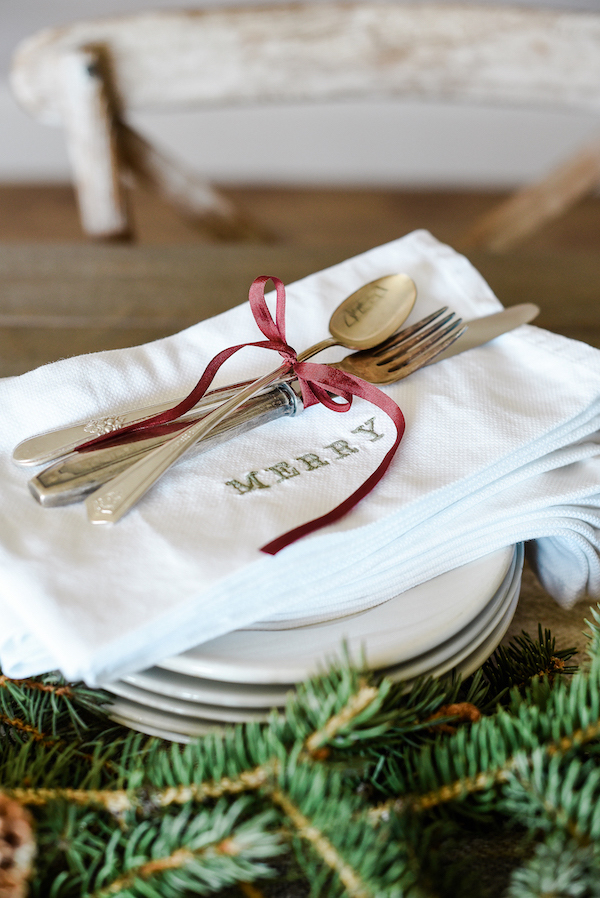 Today I'm coming to you with a very simple DIY project that I think you're going to love! I recently got a Brother Embroidery & Sewing Machine, and when I tell you that I have a new best friend in my craft room, I mean it!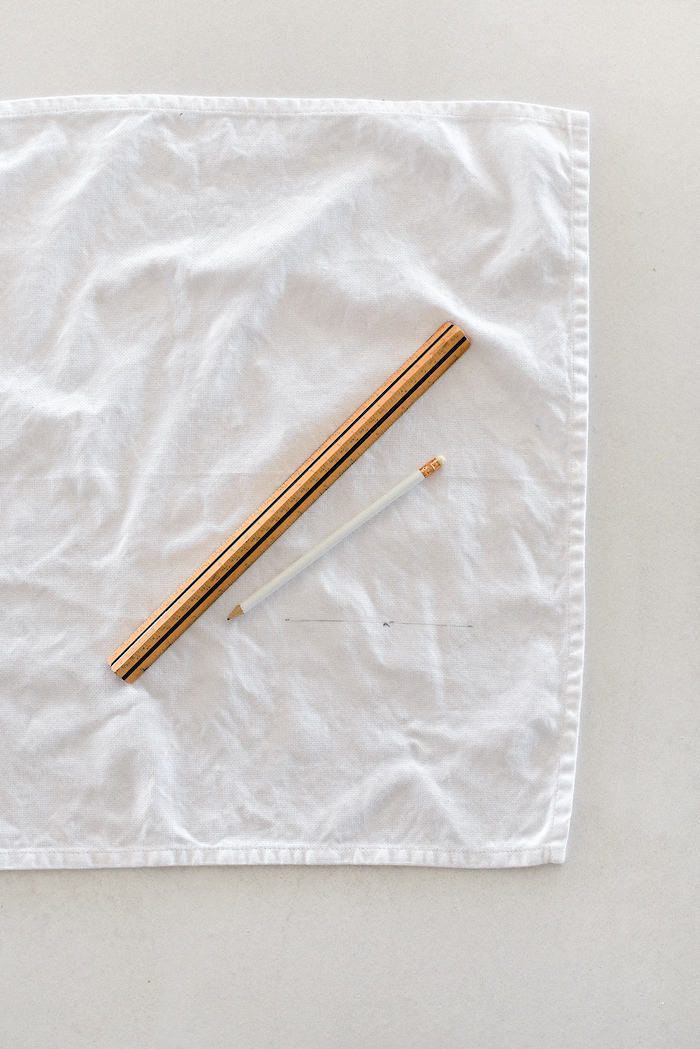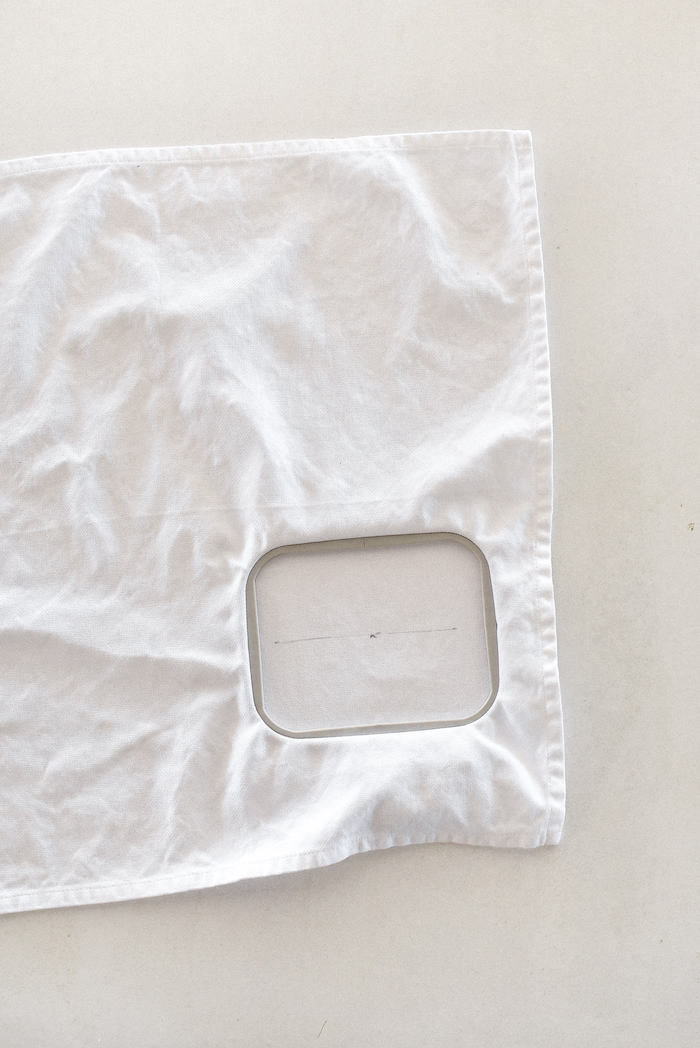 I absolutely love that I can sew and embroider on one machine! The possibilities are endless. I can't wait to put this machine to good use. I plan on making pillows, aprons, towels, napkins, and anything else I can dream up!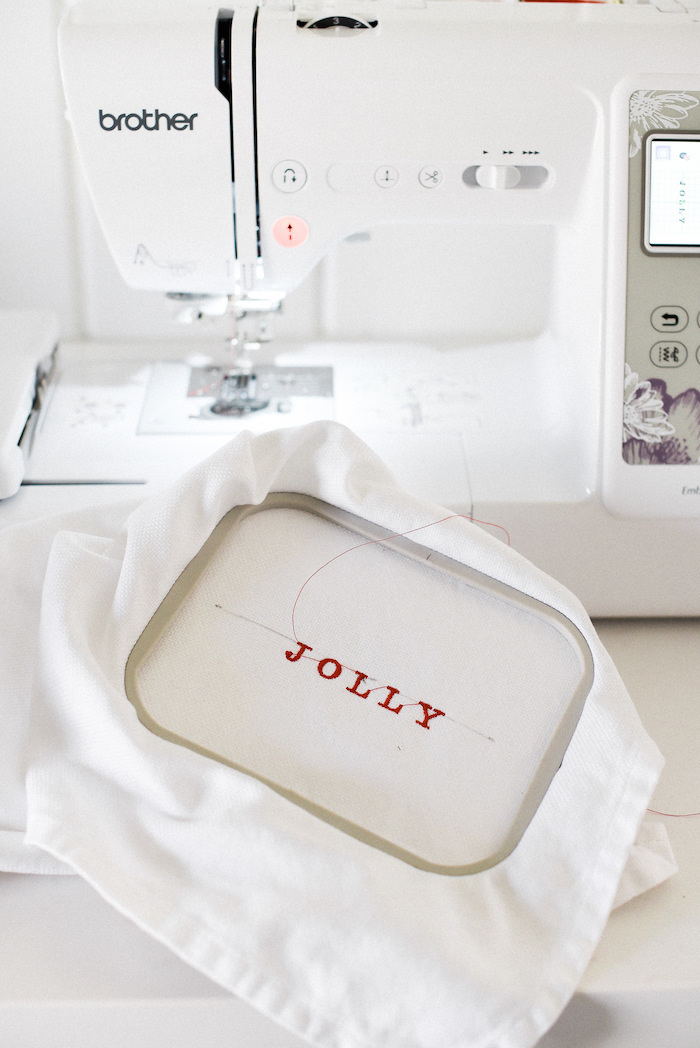 To get to know my machine I started with this simple embroidery project that would make the perfect DIY Christmas gift this holiday season! I planned on giving these away, but they turned out so cute, I think I am going to have to keep them for myself!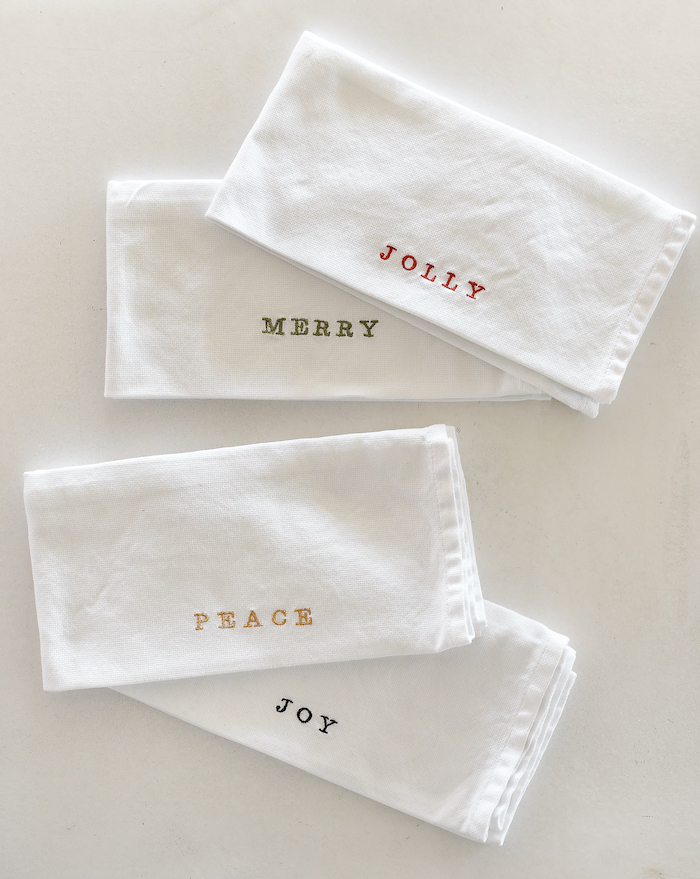 DIY Embroidered Holiday Napkins
Step 1: Wash, dry, and iron premade napkins.
Step 2: Determine where you'd like the words to go on the napkins. Use a fabric pencil to lightly mark a straight line where the word will be embroidered.
Step 3: Secure the fabric in the embroidery hoop. Eyeball a straight line and midpoint. It doesn't need to be exact, but do your best!
Step 4: Program the embroidery machine with the words you'd like on your napkins. Use any font or word that you'd like!
Step 5: Prep your embroidery machine with embroidery thread of any color of your choosing.
Step 6: Embroider away!
Step 7: Once the embroidery machine is finished, use sharp scissors to snip away any strings or loose ends.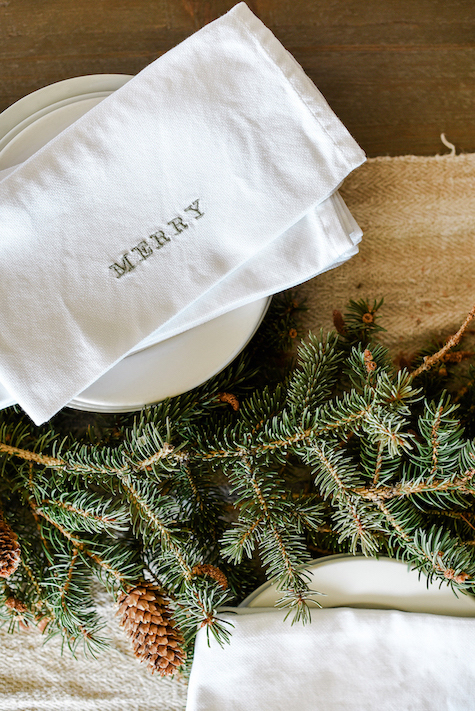 There you have it! A beautiful, simple DIY gift! An embroidery/sewing machine combo is a wonderful tool for the craft room, I am going to have fun with this, stay tuned for more projects! Visit me at Boxwood Avenue for more sewing inspiration!