How to Throw a Pool Party Picnic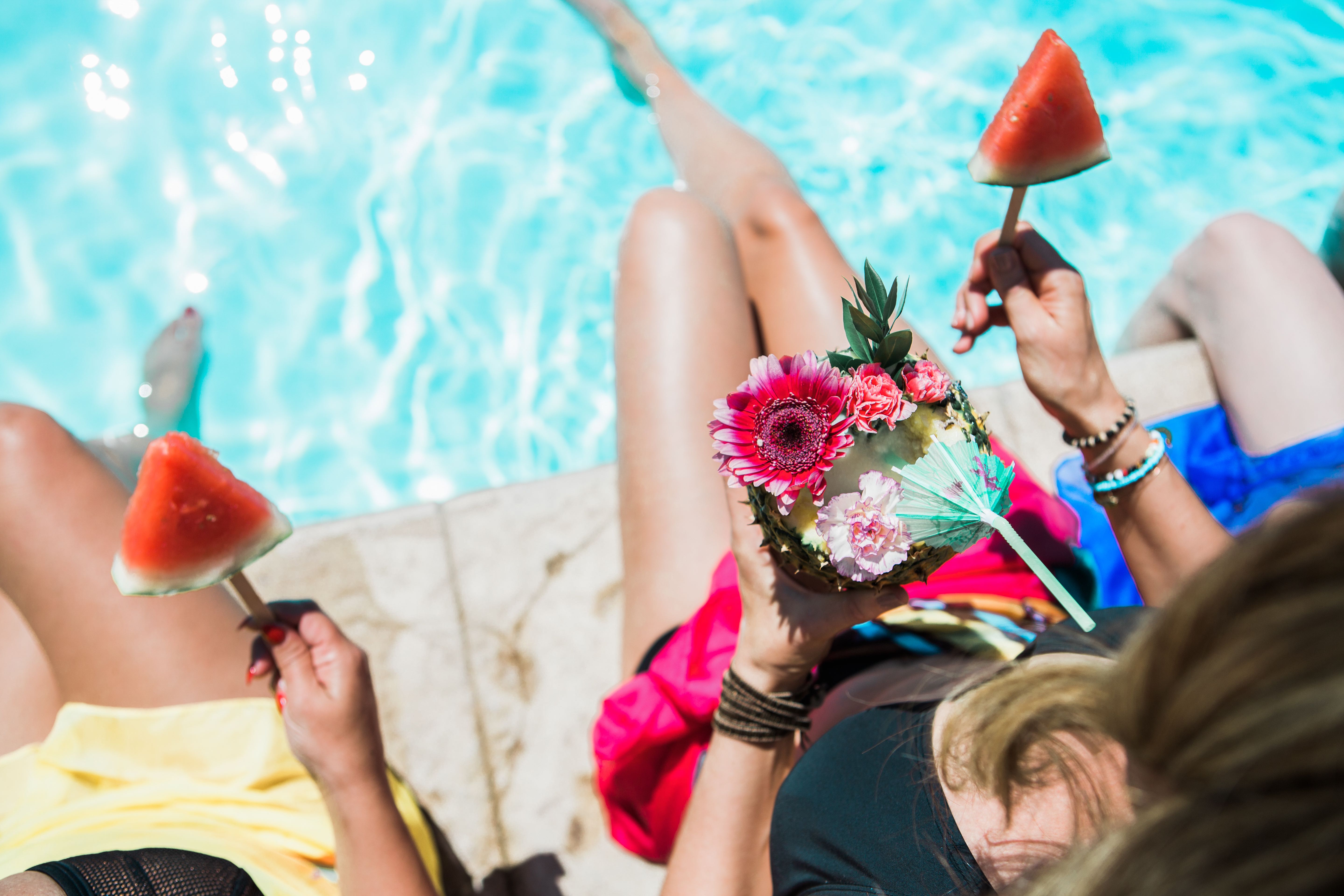 Grown-ups get together for brunches and cocktail hours. Afternoons at the spa. Evenings at the bar. And while all of these are enjoyable options, we think the hot, yellow days of summer sunshine call for playful parties. Days that make you feel like a kid again.
So gather up the girlfriends. We've put together a pool party, inspired by the bright colors of artist David Hockney and sassy spirit of Desperate Housewives. With an incredibly beautiful (but seriously simple menu), wickedly adorable cocktails and effortless ideas for entertaining, this is one party that you don't have to sweat over. Just call in the crew, grab some pineapples and follow our easy format for the coolest party on the cul de sac.
Dial in the Details
For a pool party, you're going to have to find a pool. If you don't have local access to a local, neighborhood or condo pool or lake, you can hack your backyard by buying a big blow-up pool online. Ship it in, inflate and line with lawn chairs for a DIY swimming spot.
Send out invites, remind guests to bring suits, sunscreen and towels. Decide how you'll organize the food. If packing your picnic to a public location, stylish and functional totes like the PackIt Freezable Picnic Tote keep your food cool all day long. Added bonus: it's one of the cutest coolers we've ever seen.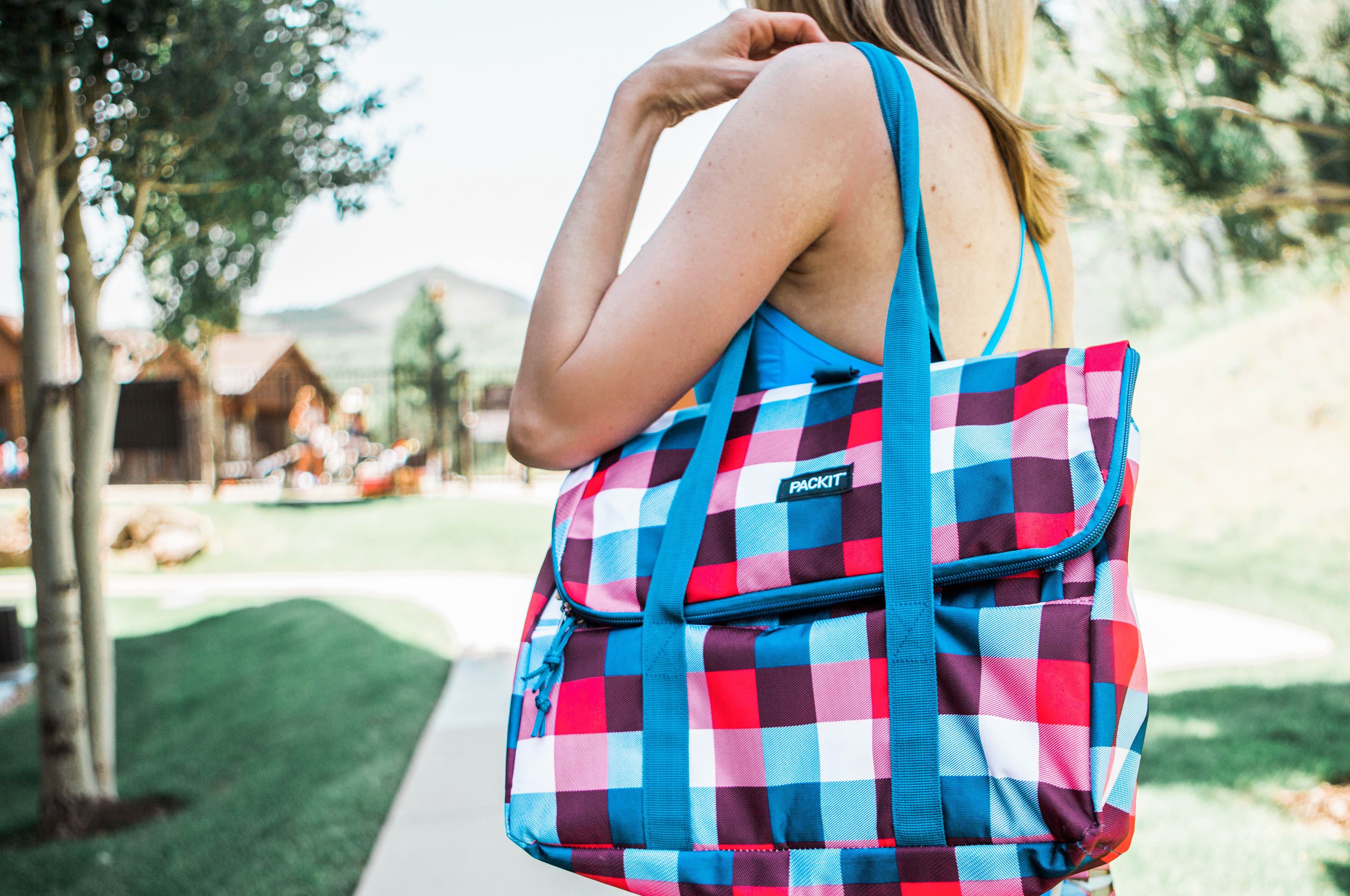 Fun & Sunny Flavors
Rather than buying decor for this party, offer pool-themed favors that add pops of color while dialing up the fun factor. Pool floats come in all sorts of shapes, and fruit-themed watermelon floats and pineapple rings are a perfect fit for this picnic. Tie them up with dollar store sunglasses and inexpensive chiffon sarong wraps and present to guests as they arrive.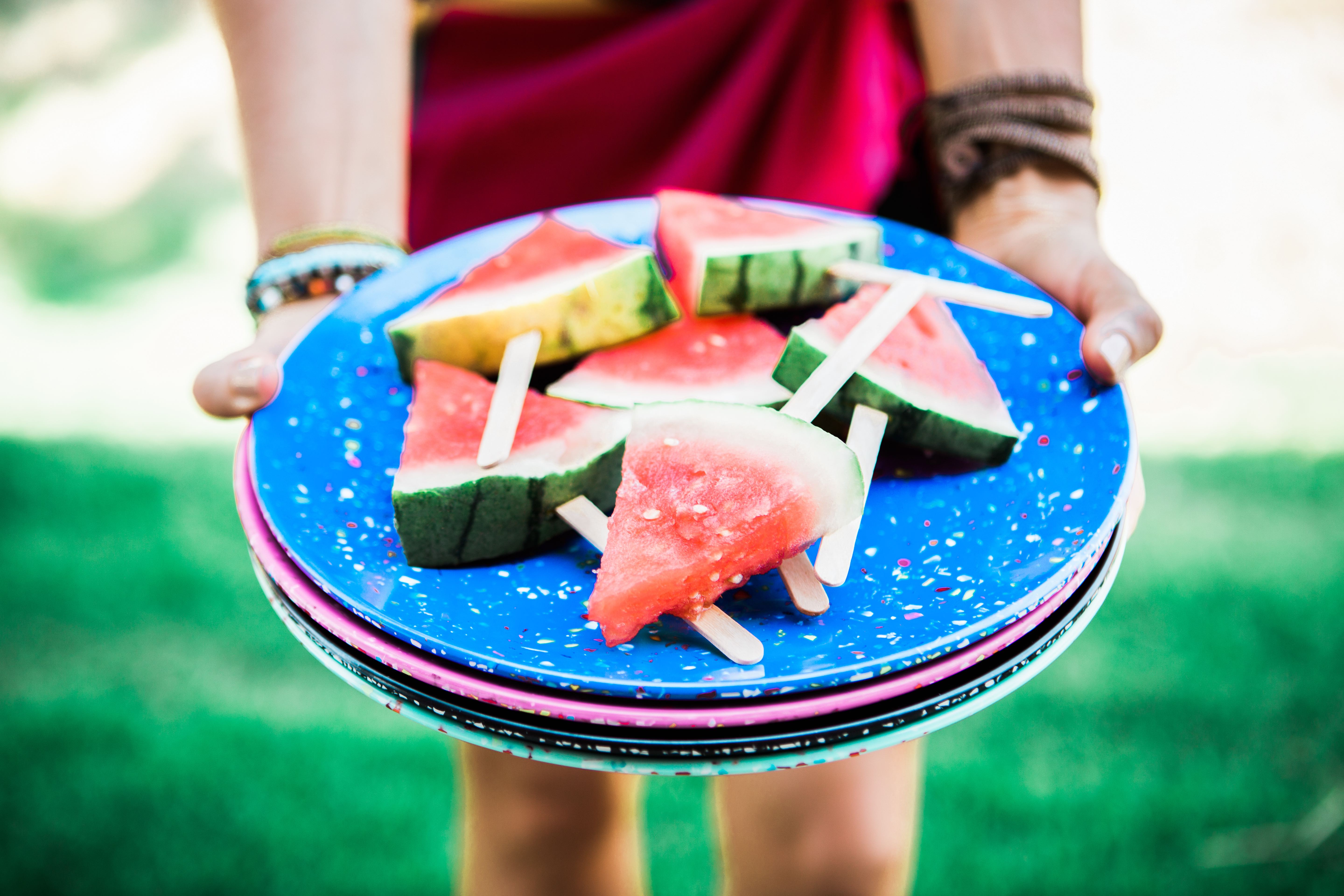 Simple Summer Eats
For maximum fun, we've rounded up some no-fuss recipes. Deliciously simple, this pool party menu focuses on fresh flavors and quick prep. So your day can be as breezy as your pool picnic is.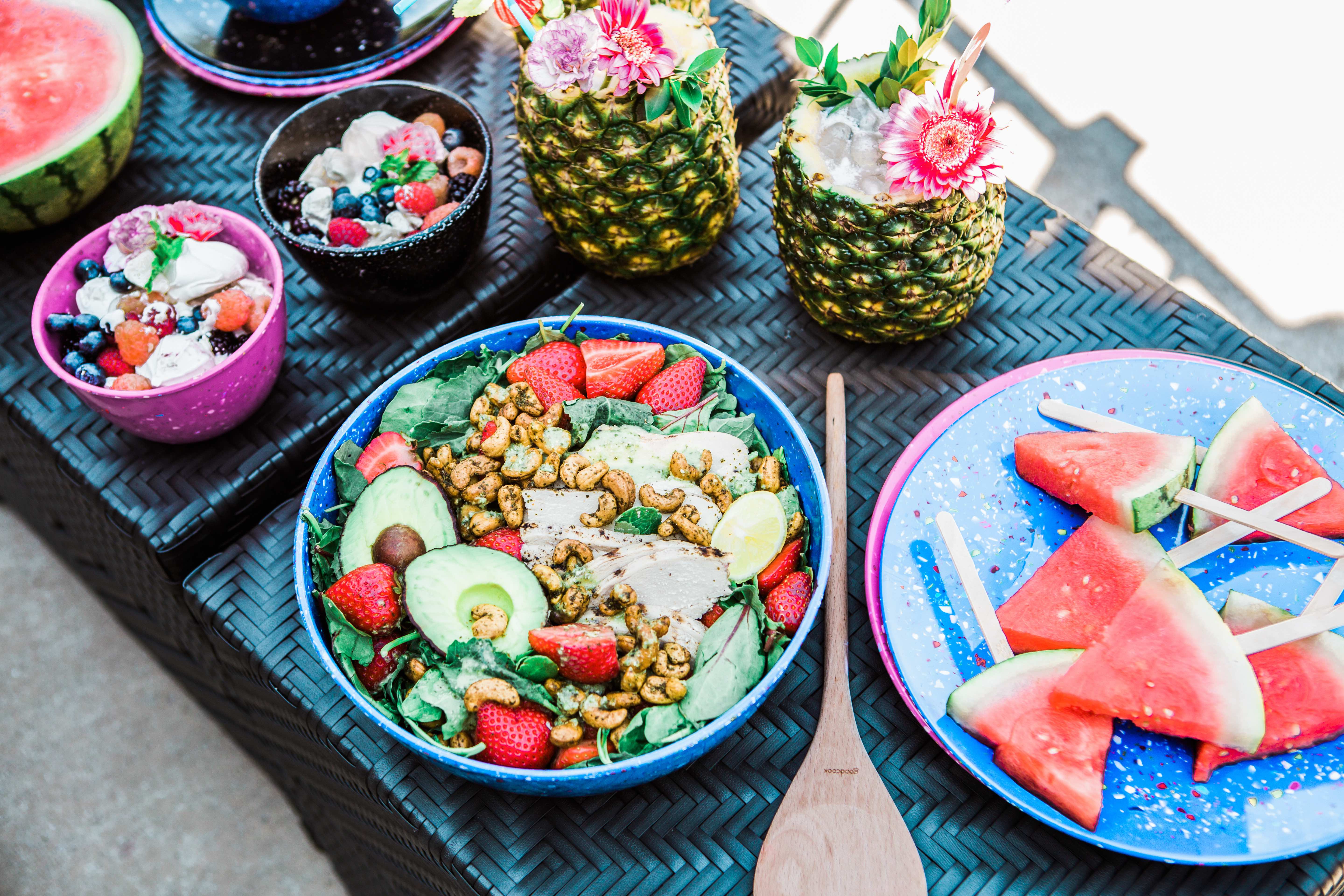 Here's the lineup:
2-Ingredient Piña Coladas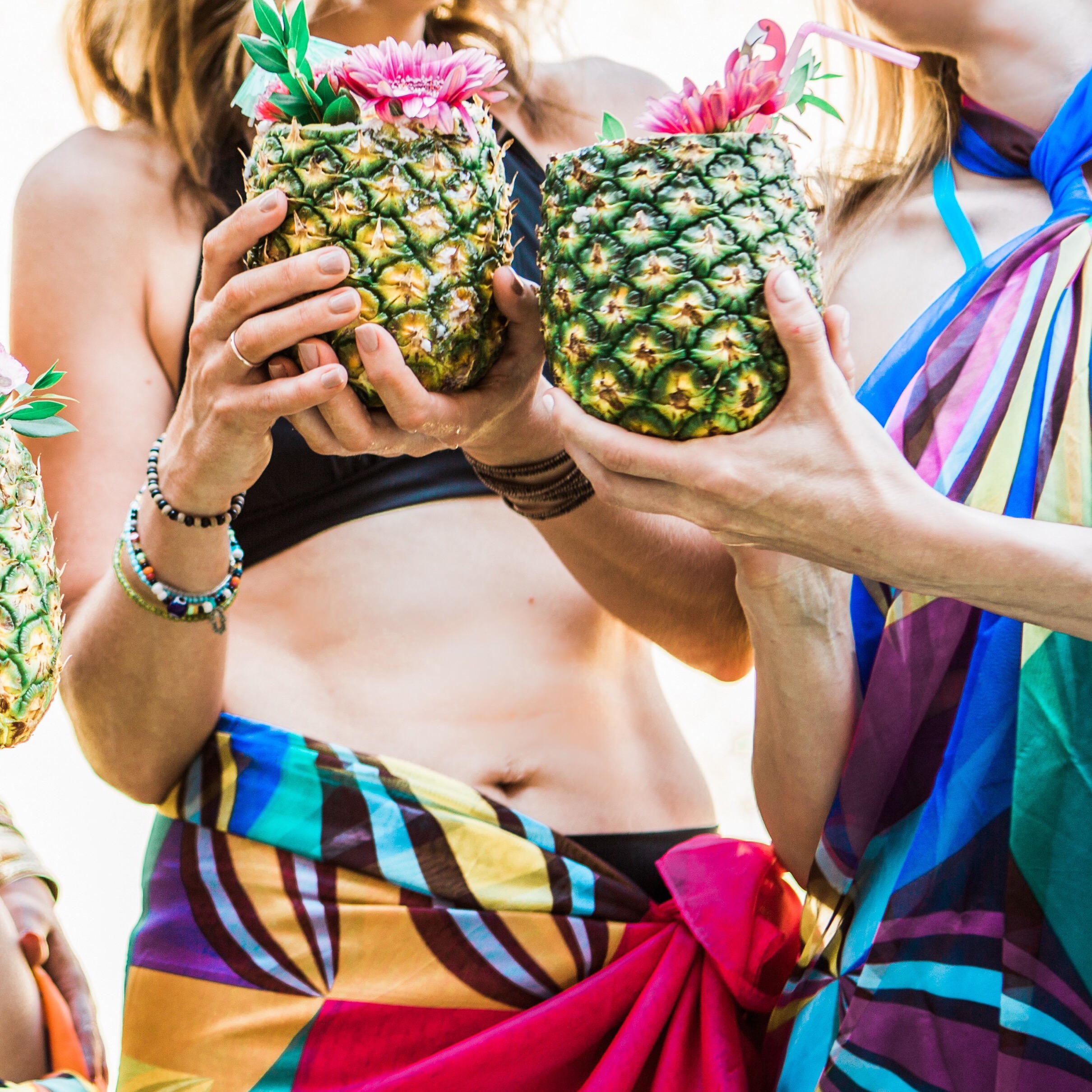 Quick and simple, simply mix and serve over ice, or toss in the blender for a blended colada.
2-Ingredient Piña Coladas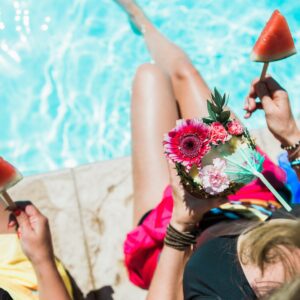 INGREDIENTS
1 (32 oz) bottle organic pineapple coconut juice
16 oz coconut rum
Crushed ice
INSTRUCTIONS
Mix coconut juice and rum together. If desired, serve in hollowed out pineapples, topped with fresh edible flowers and tropical cocktail straws.
Watermelon Pops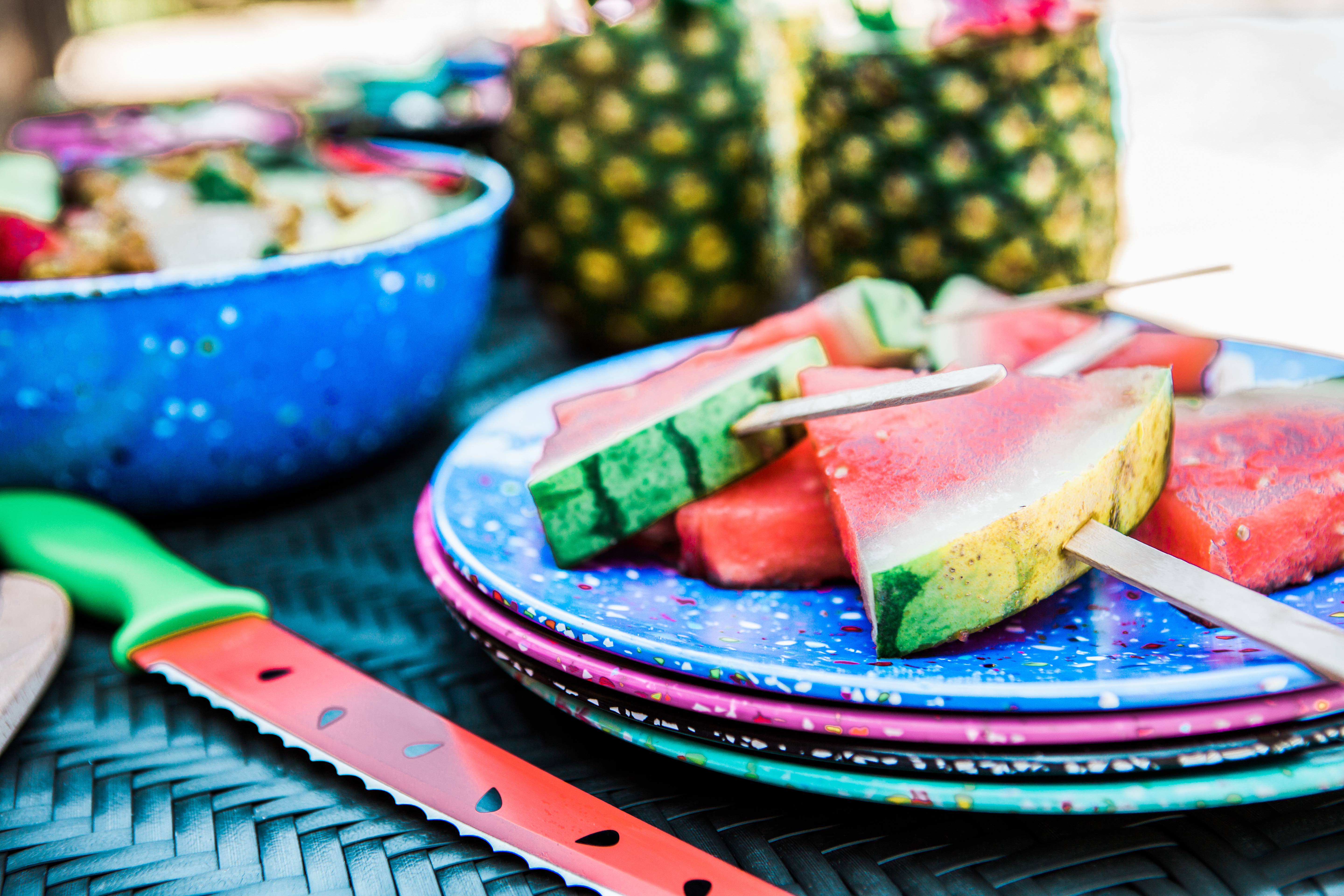 No recipe needed for this simple idea! With a Good Cook Watermelon Knife, simply slice and wedge a watermelon. Then press popsicle sticks into the bottom rind. Serve and enjoy!
Easy Eton Mess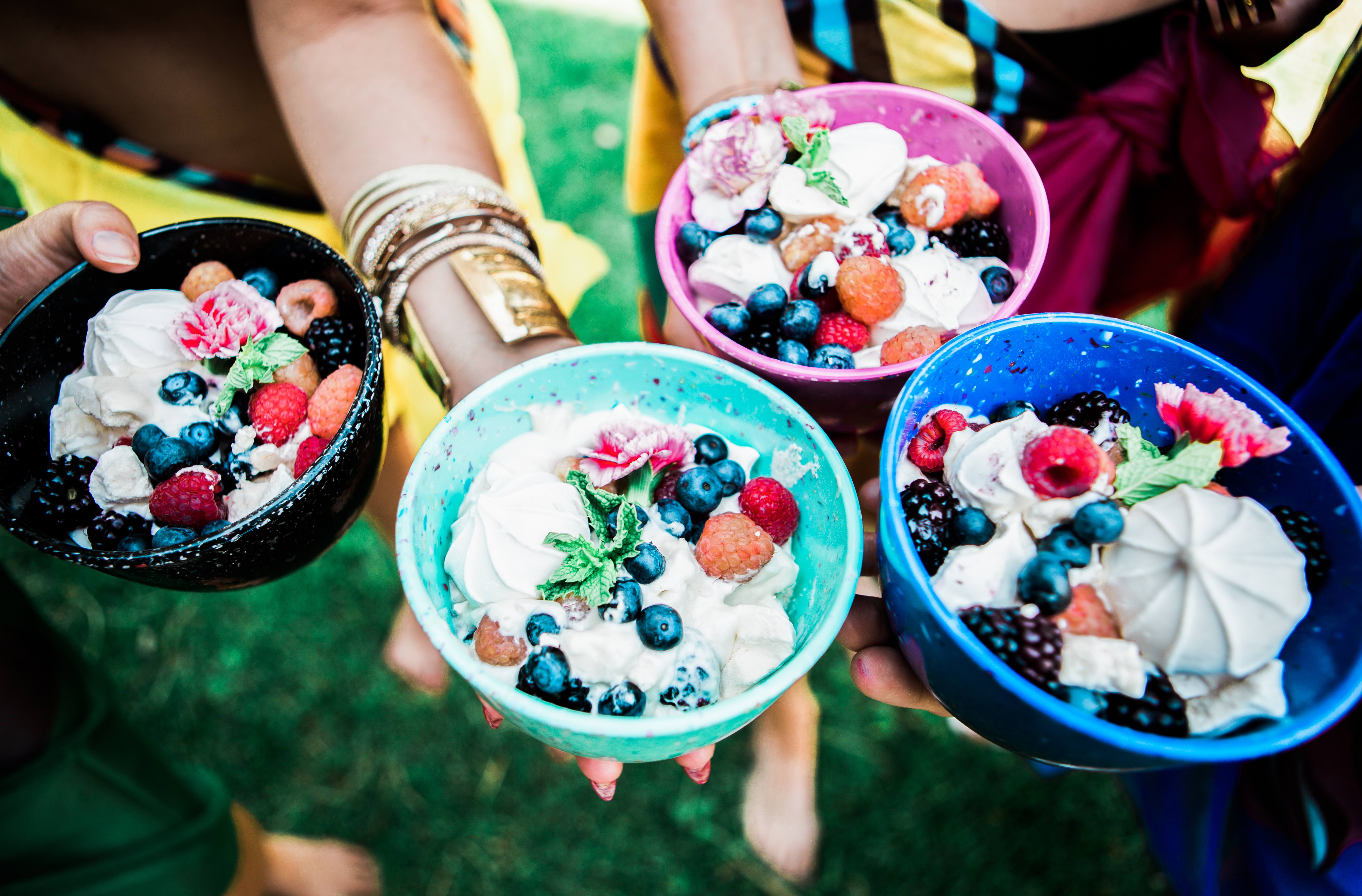 Prep whipped cream the night before, then assemble when it's time for dessert. You never even have to turn on the oven for this!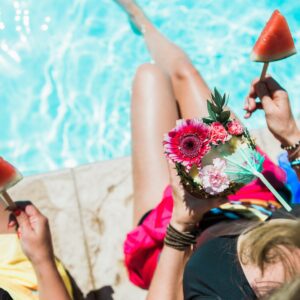 INGREDIENTS
3 cups heavy whipping cream
1/3 cup honey or powdered sugar
1 teaspoon pure vanilla extract
16 vanilla meringues, crushed
2 cups fresh berries
Mint sprigs for garnish (optional)
INSTRUCTIONS
Whip whipping cream until light and fluffy. Add honey or sugar and vanilla. Beat until well combined. In serving bowls, layer cream with crushed meringues and berries. Garnish with mint, if desired.
Strawberry, Avocado & Cashew Chicken Salad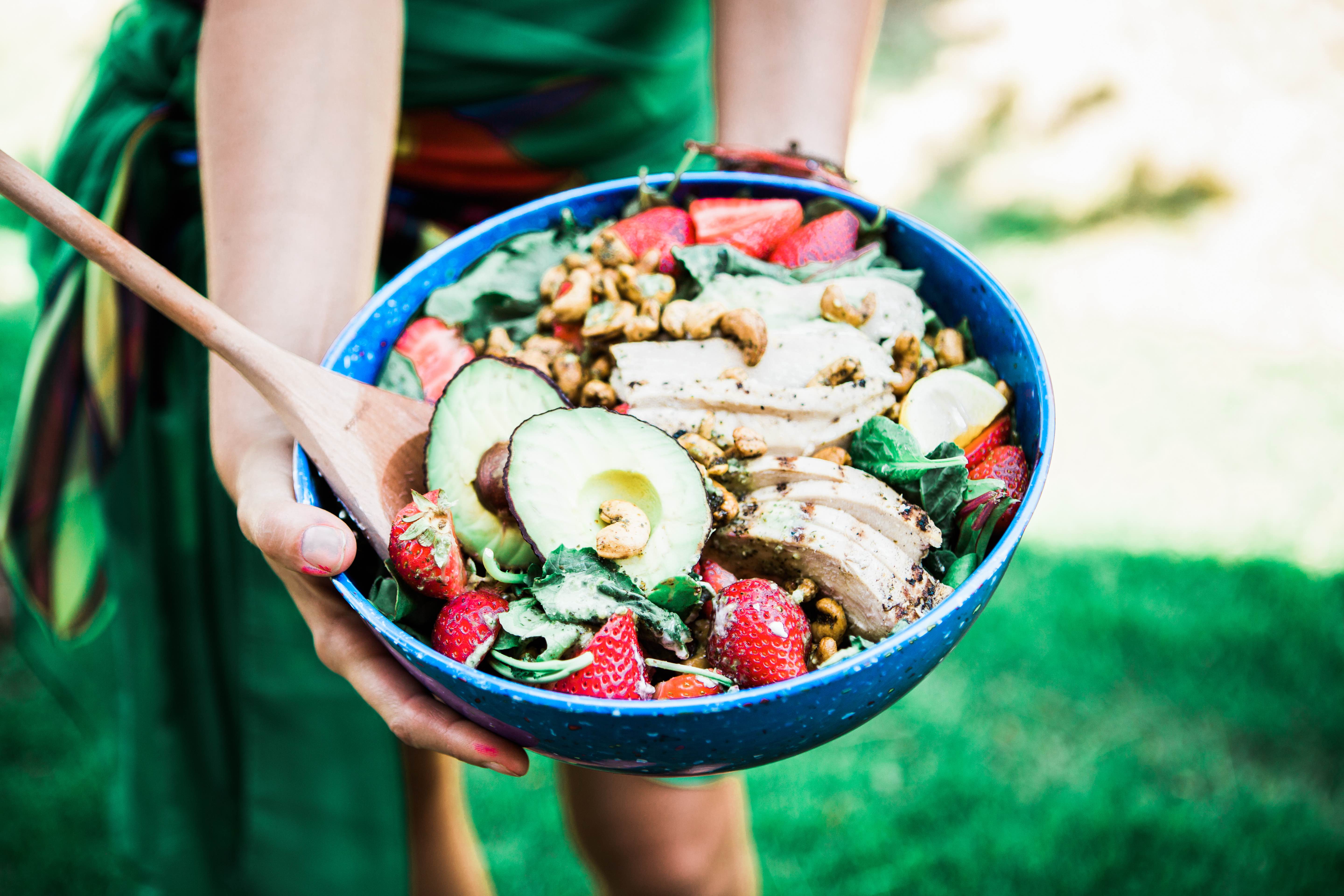 Blend up the dressing the night before. Grill the chicken or purchase ready-to-go chicken breast strips. When it's party time, simply assemble, drizzle and enjoy the bright flavors of this delicious salad.
Strawberry, Avocado & Cashew Chicken Salad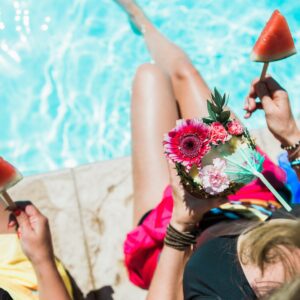 INGREDIENTS
For the Dressing:
¼ cup extra light olive oil
3 Tbsp white vinegar
Juice and zest of 1 lime
Juice and zest of 1 lemon
2 Tbsp honey
3 Tbsp plain Greek Yogurt
1 bunch cilantro
1 clove garlic
Salt and pepper, to taste
For the Salad:
12 cups mixed greens
4 grilled chicken breasts, diced
1 quart strawberries, hulled and sliced
1 cup roasted or candied cashews
2 avocados, pitted, peeled and diced
INSTRUCTIONS
Place all dressing ingredients in a blender. Puree.
Toss all salad ingredients together. Drizzle with dressing and enjoy!
Don't Forget the Photo Ops
Every day in the sun is worth documenting. But this picnic is particularly fun to shoot. Before the day is over, gather your guests for a playful shoot by the pool. For added fun, keep an Instax camera by the pool, so they can capture their own polaroids of the event.
So much fun, so easy to put together. Grab your favorite people and hit the pool! This picnic is one guaranteed to make for sweet summer memories.