Dehydrated Fruit & Vegetable Chips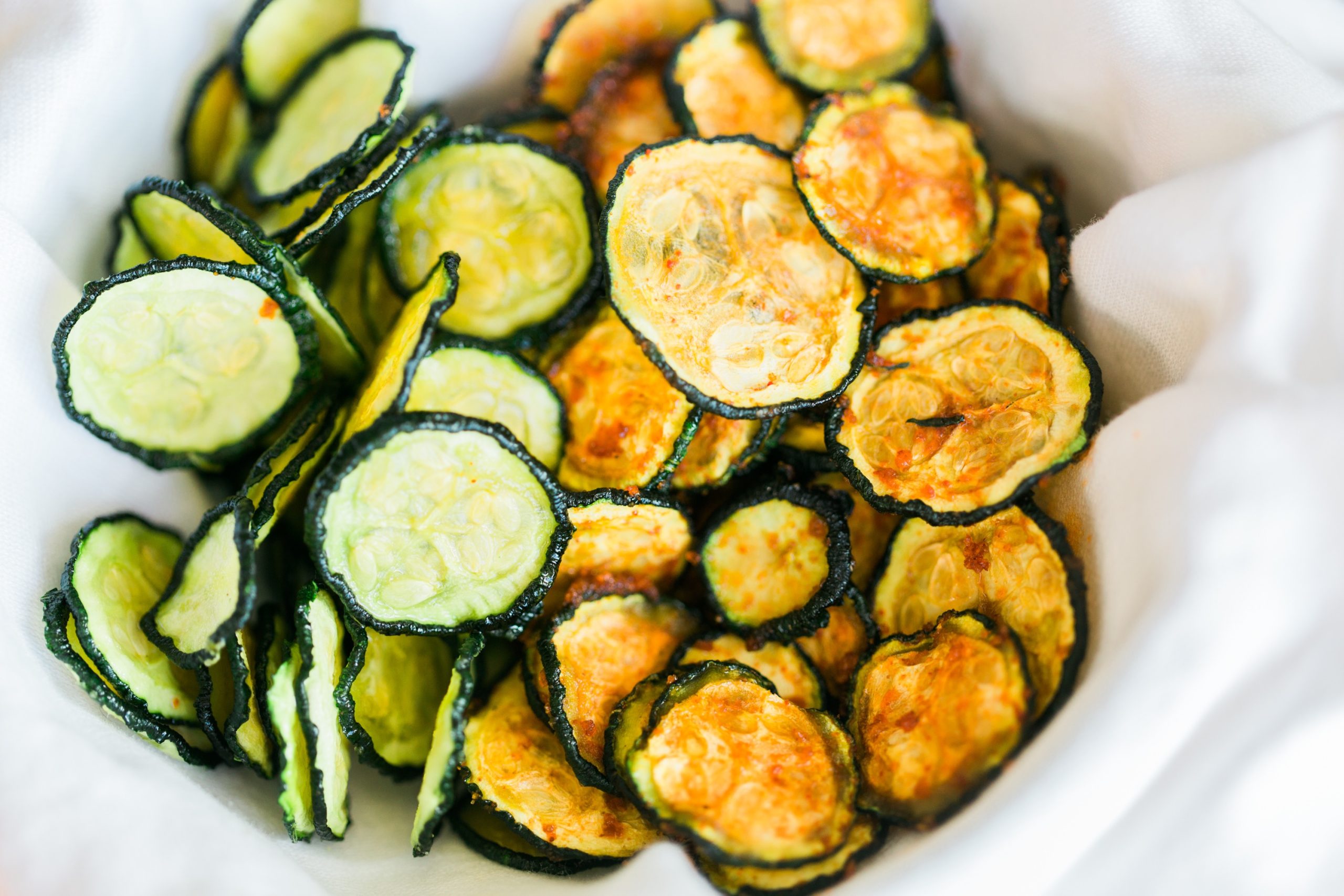 Empty calories, inflammatory oils and preservatives are just a few of the things that accompany savory crunchy snacks from a convenience store. Salty or sweet, a dehydrator can help you enjoy dehydrated fruit & vegetable chip, crunchy snacks without guilt. Simply slice your favorite fruits or veggies, season with your favorite spices and dehydrate!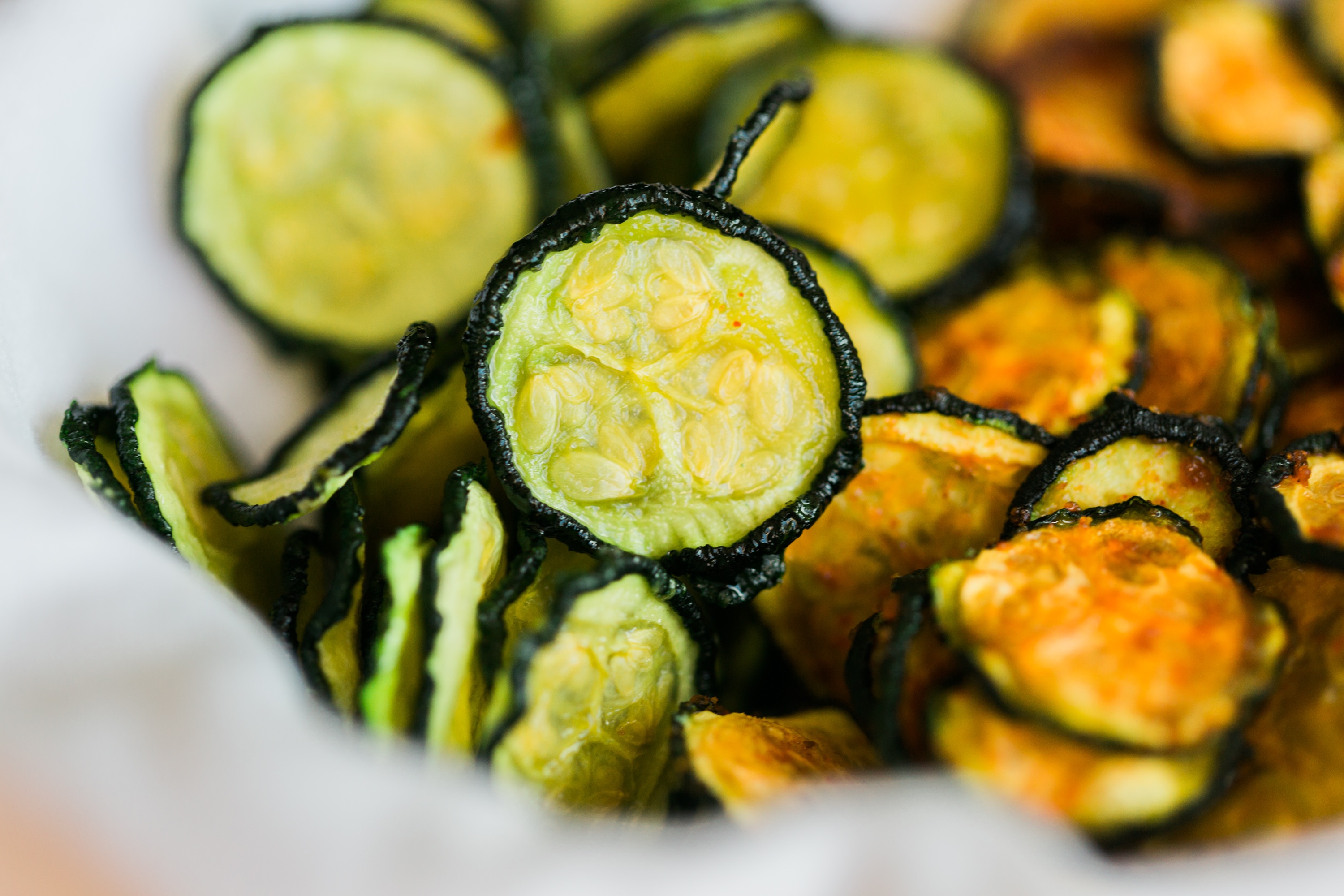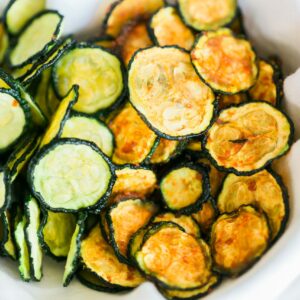 INGREDIENTS
Garlic:

2 zucchini (medium small)
1-2 teaspoon avocado oil
Unrefined Salt
¼ - ½ teaspoon of garlic powder
Freshly Ground Pepper
Spicy Smoky:
2 zucchini (medium small)
1-2 teaspoon avocado oil
Unrefined Salt
¼ teaspoon of garlic powder
¼ teaspoon of smoked paprika
¼ teaspoon cumin
Shake of cayenne
INSTRUCTIONS
Mandolin slice your zucchini, just remember your zucchini will shrink dramatically. Thin is good but not too thin, about ¼ inch.
Add the slices to a small bowl and add the oil, a nice sprinkle of salt, and seasonings.
Spread out evenly on the dehydrator trays and dehydrate at 125F for 8 hours or until crispy
Feel free to you can dehydrate both favors without an issue.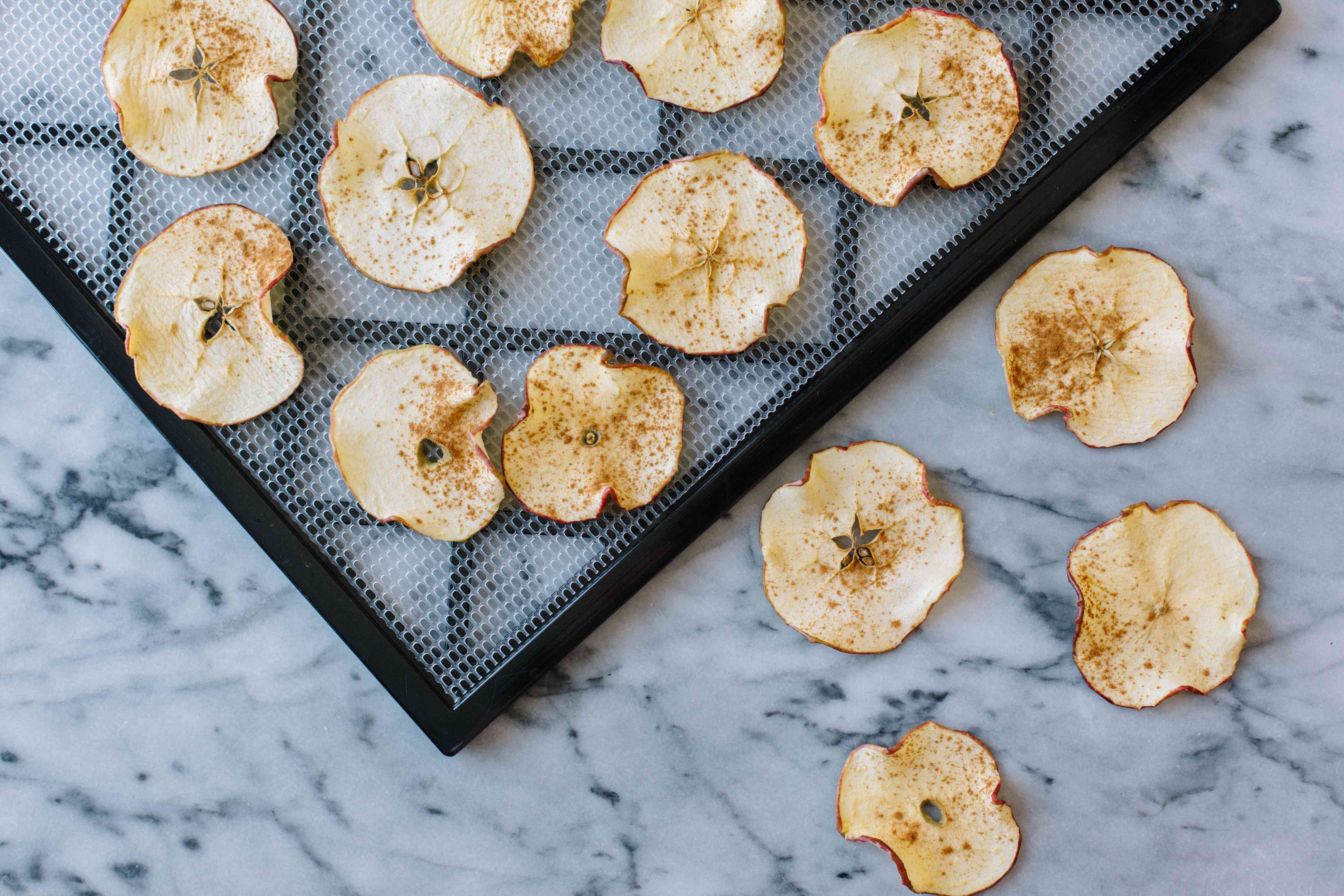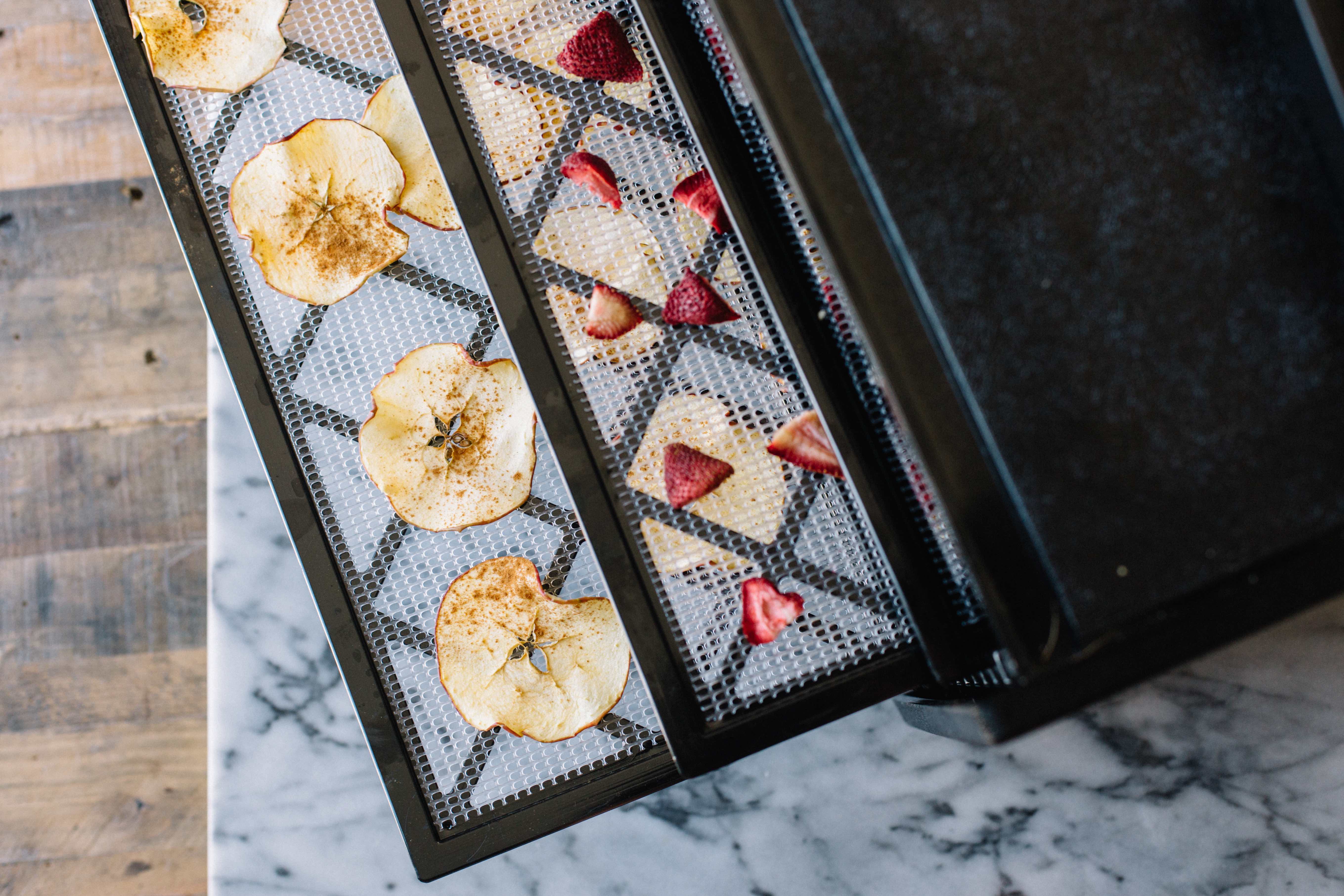 Cinnamon Apple Chips Recipe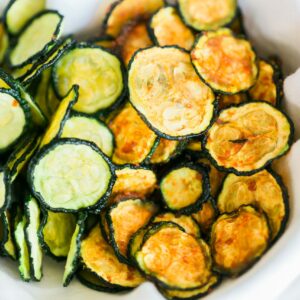 INGREDIENTS
6 large organic apples
2 tbsp fresh lemon juice
½ tsp organic cinnamon
INSTRUCTIONS
Use a mandoline or sharp knife to cut apples into 1⁄4-inch slices, lengthwise.
Drizzle apples with lemon juice to prevent browning.
Sprinkle organic cinnamon powder over apples.
Arrange on trays in a food dehydrator about 1⁄2 inch apart, and set to 135 degrees for 6-8 hours or until dehydrated.