This Rocky Road Brownie Ice Cream Cake Is Seriously Good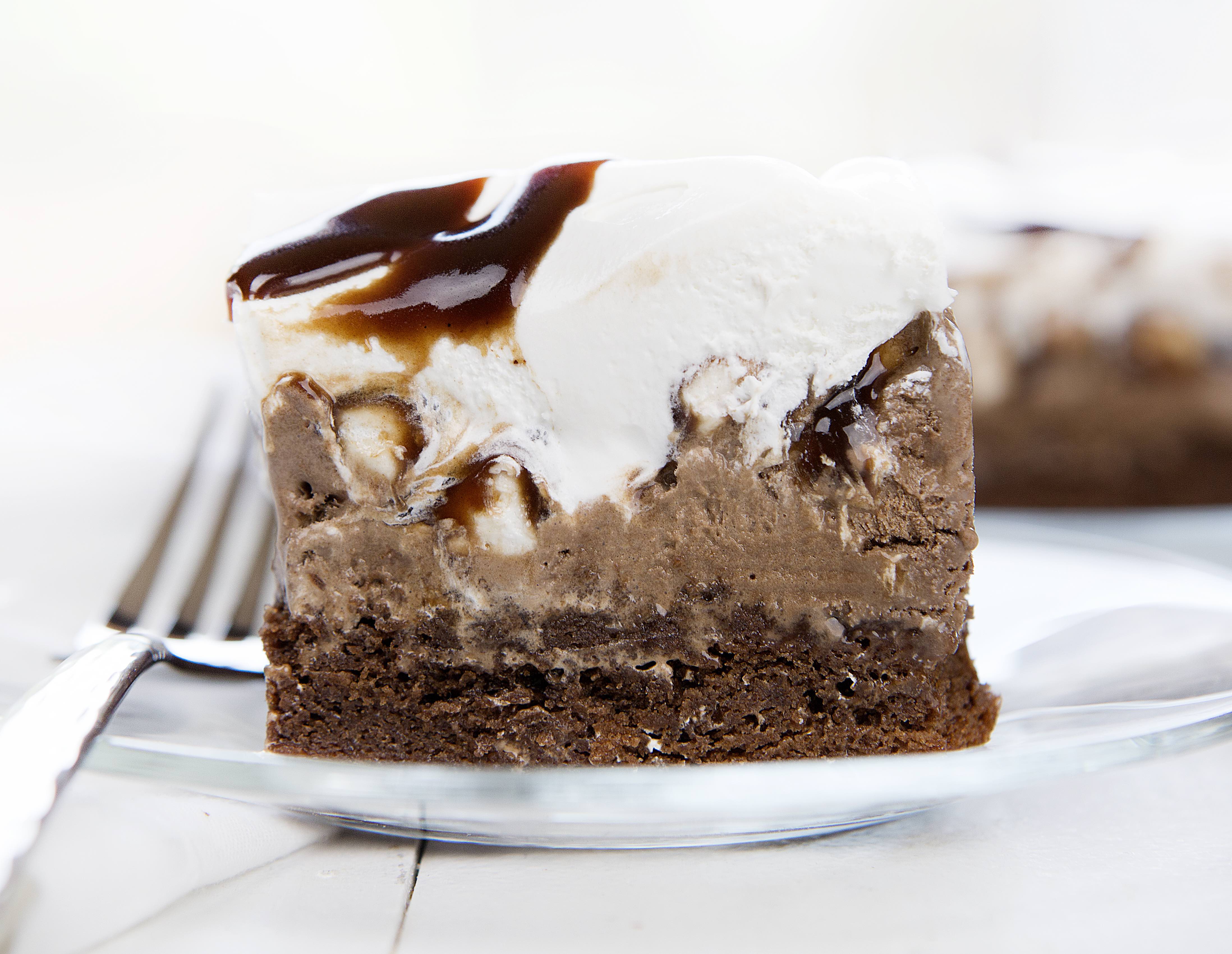 Ice cream and summer go hand-in-hand, but ice cream cakes are even better!
Perfect for all birthdays and celebrations, (and for Father's Day!) you are going to love this delicious Brownie Rocky Road Ice Cream Cake!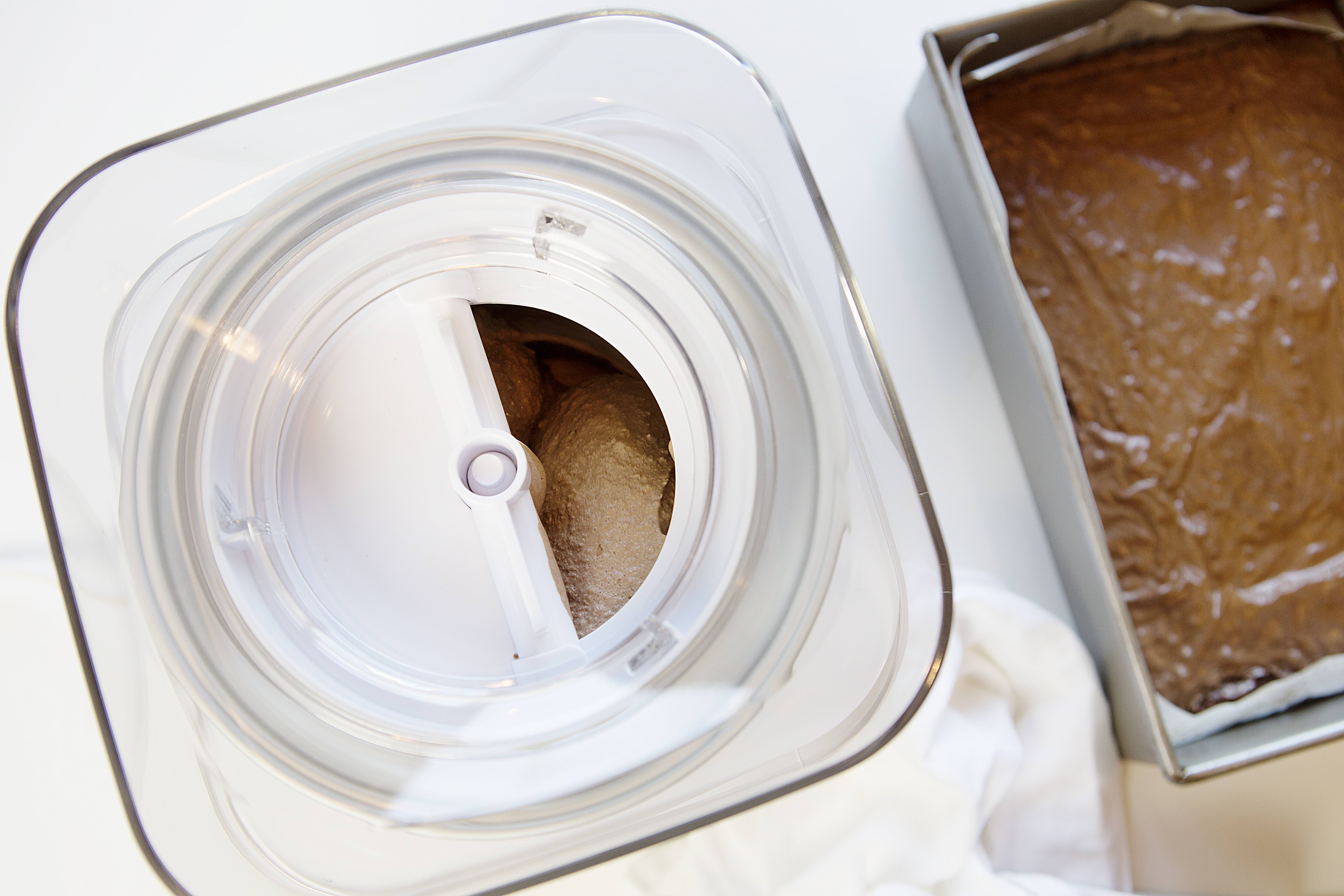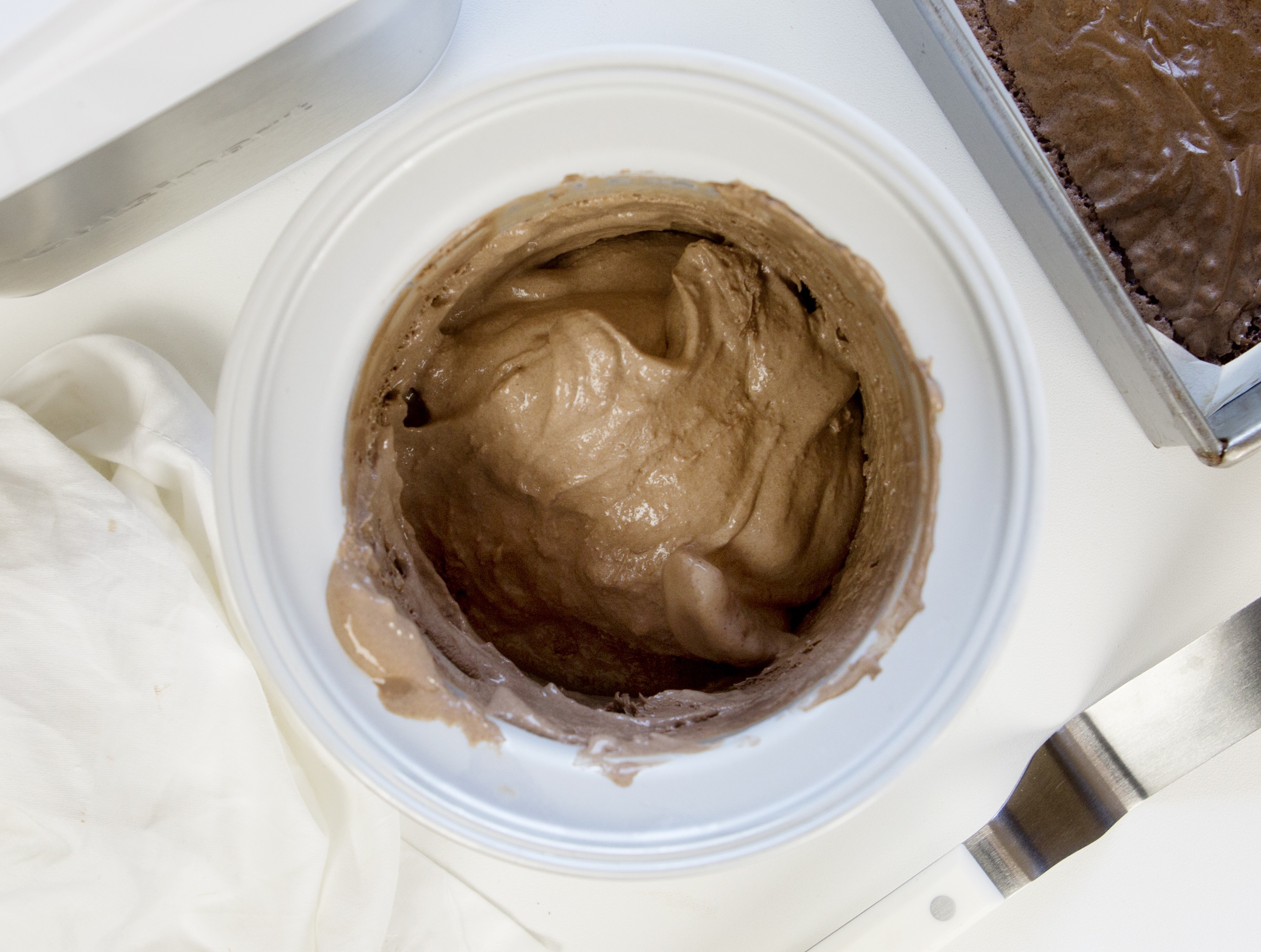 To make this cake even more special I decided to make my own ice cream. With the help from my Cuisinart Ice Cream Maker, I was able to create a fresh and decadent chocolate ice cream that really puts this cake over the top!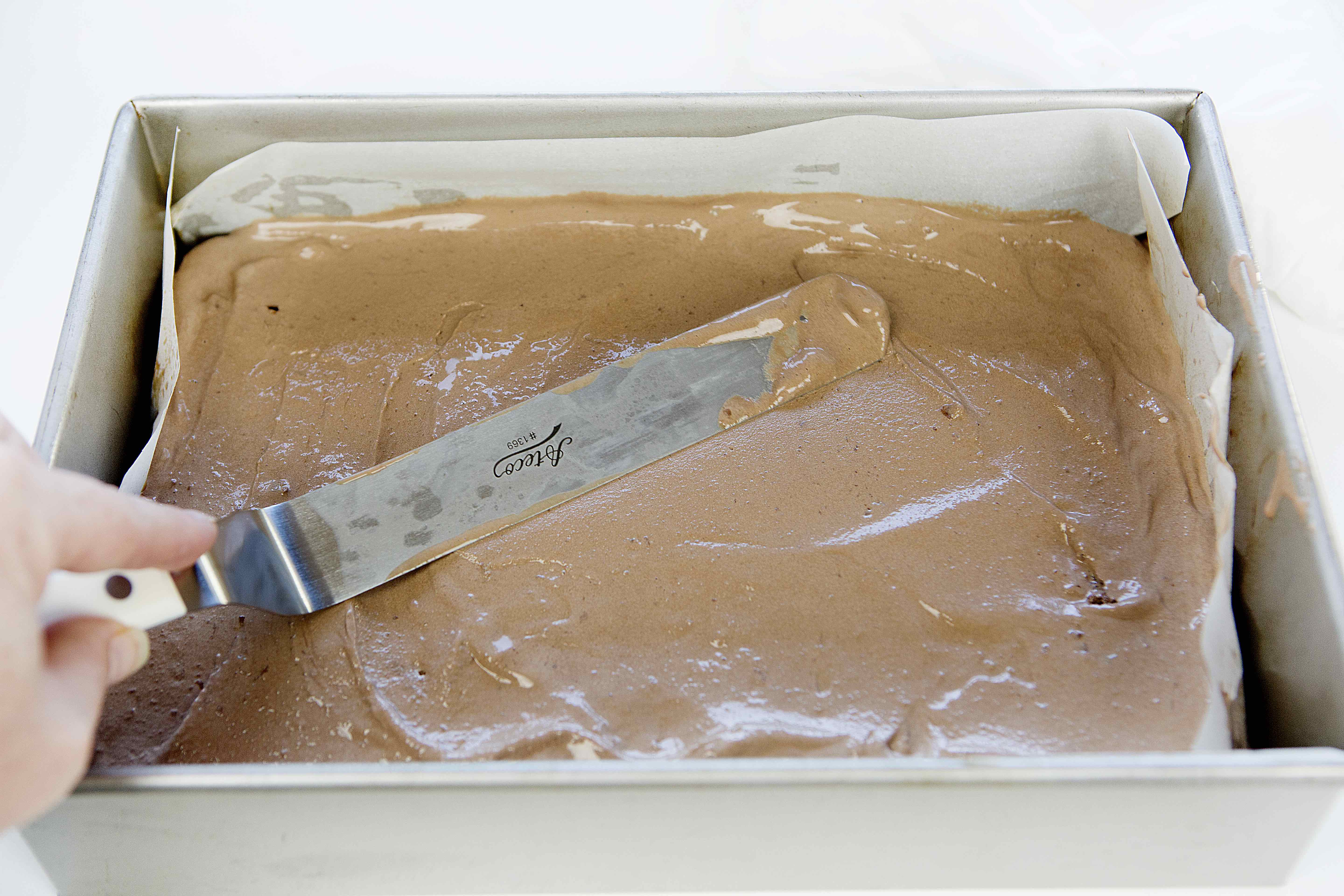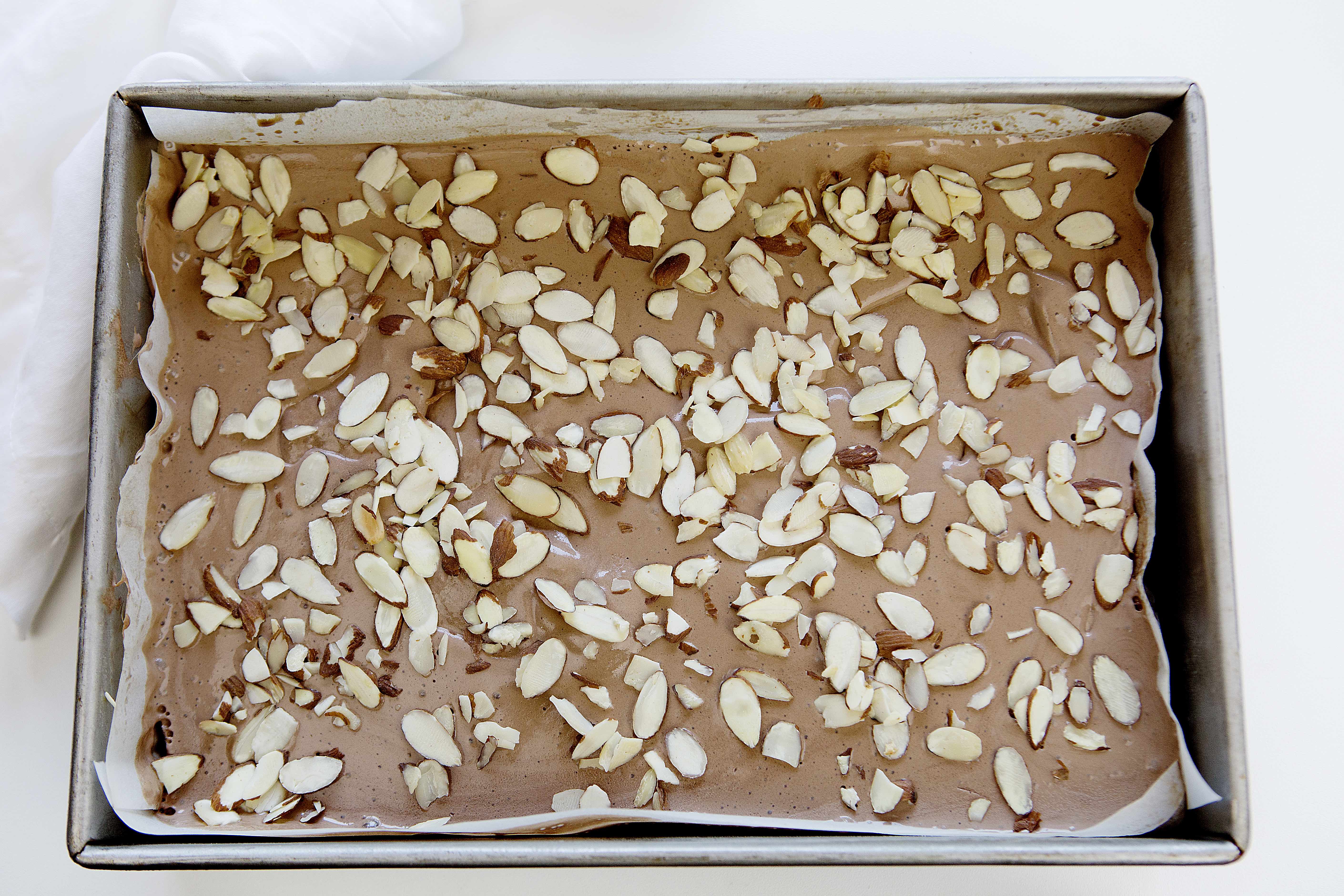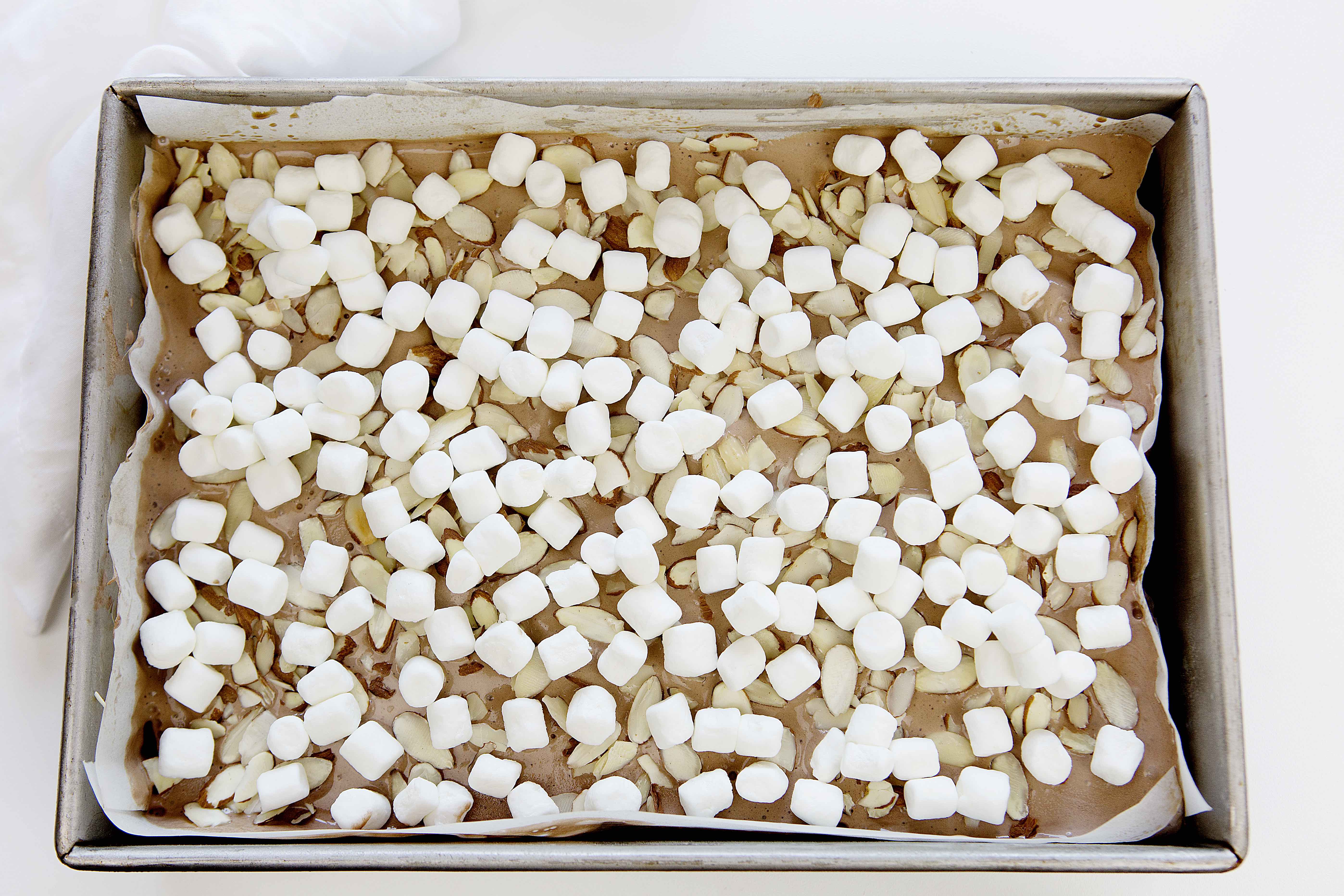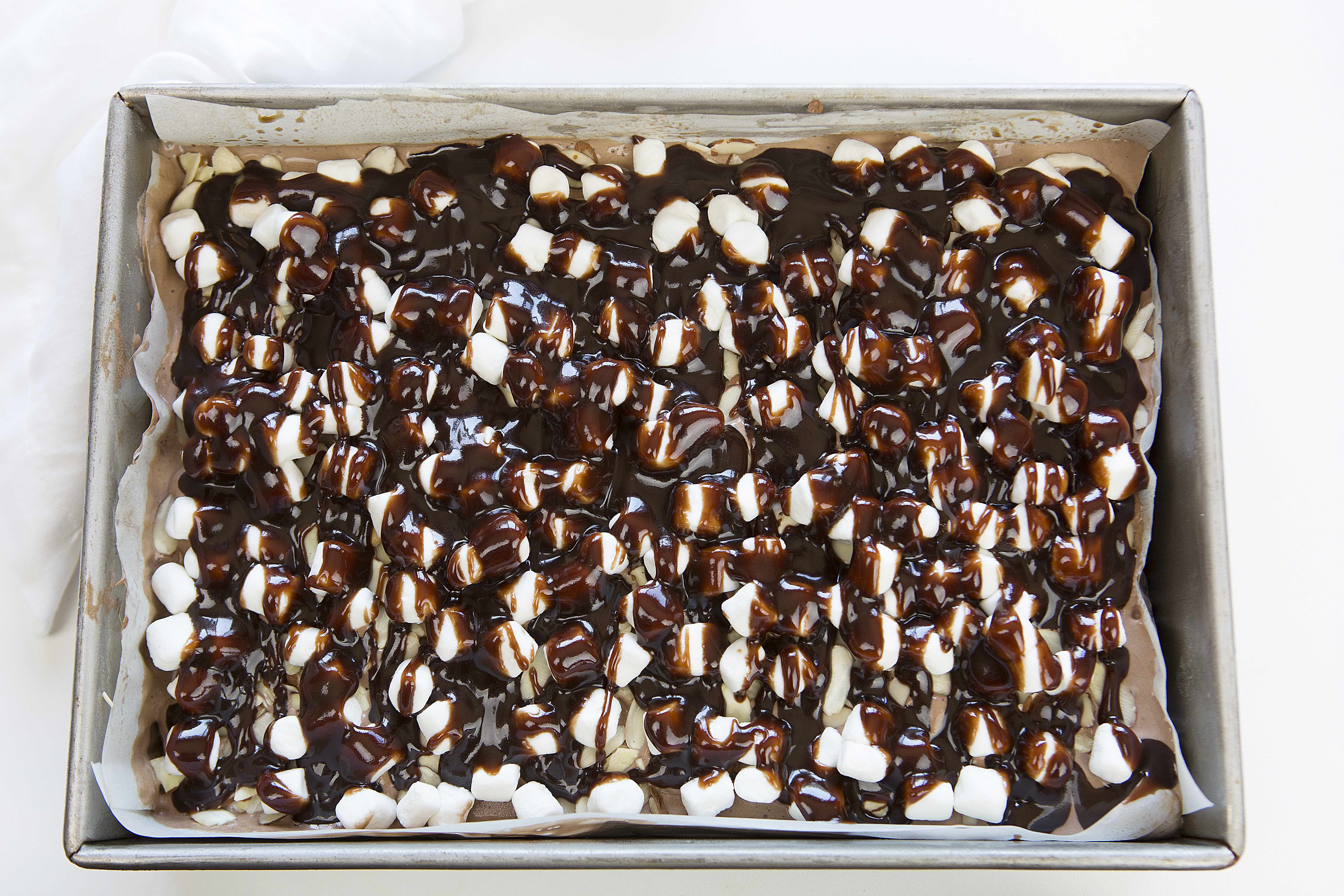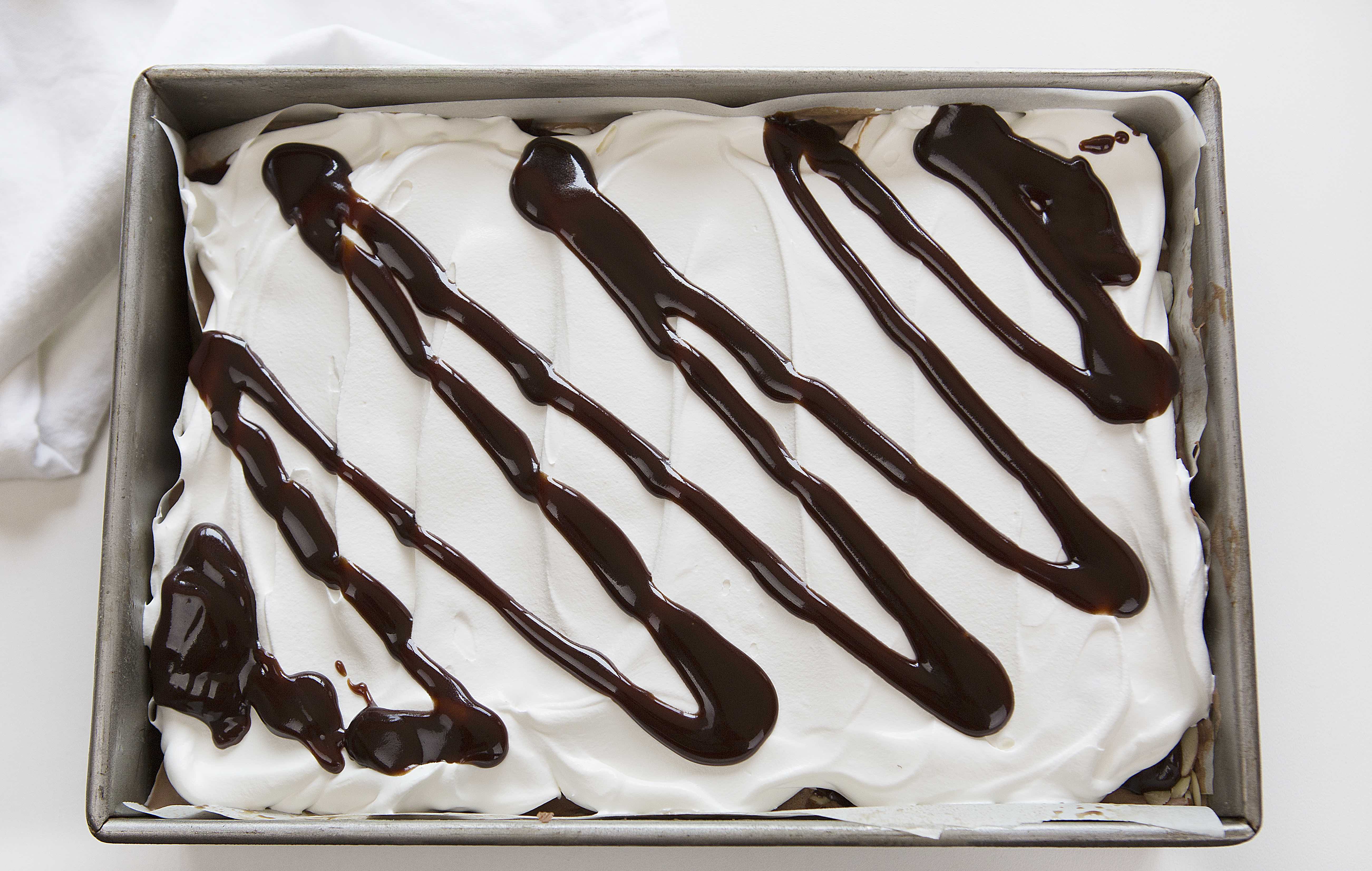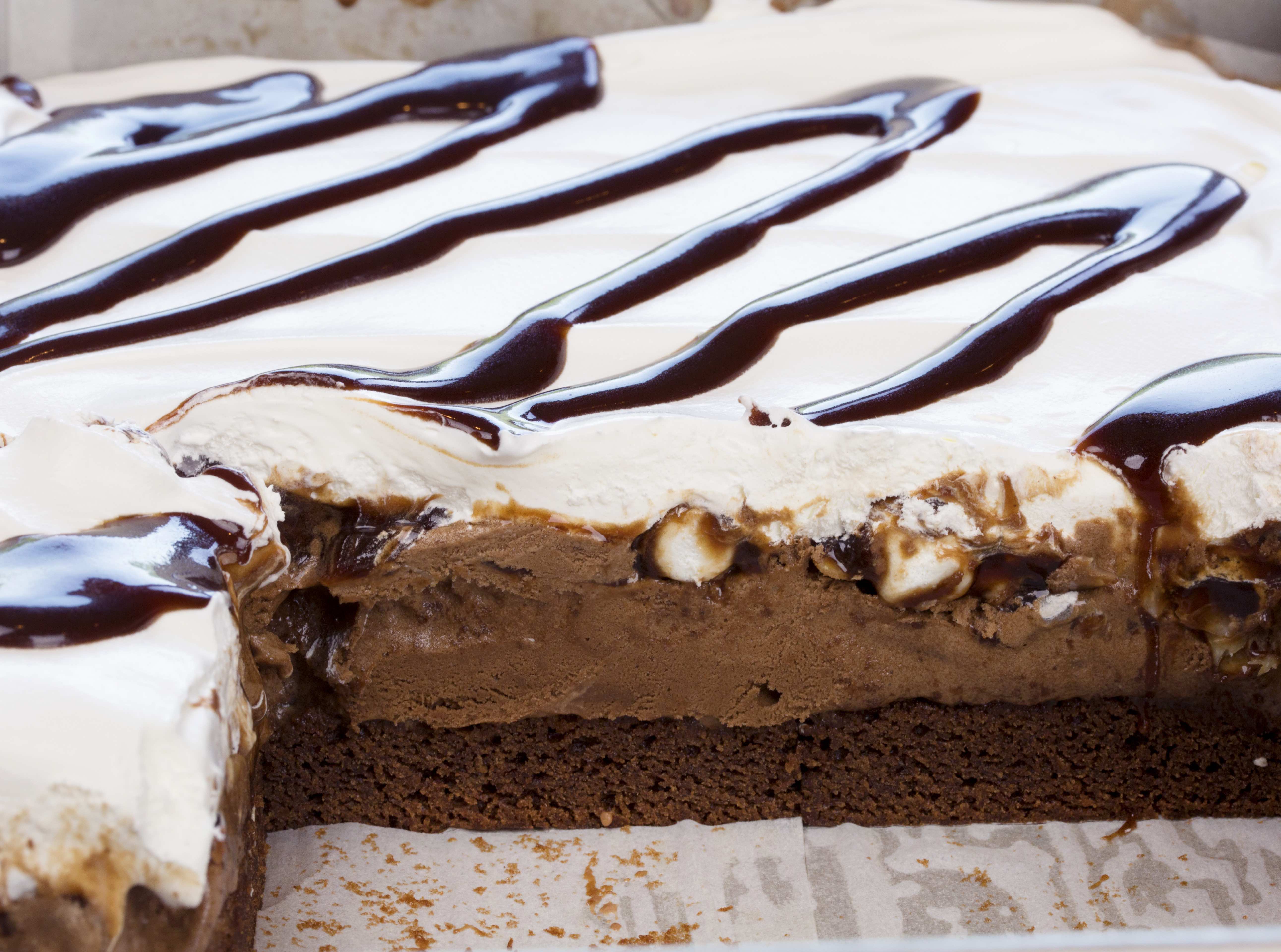 Rocky Road Brownie Ice Cream Cake Recipe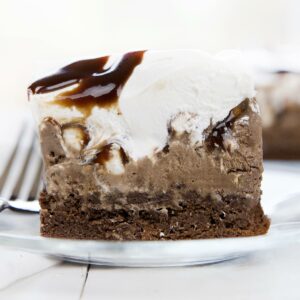 Equipment
9x13 pan

Parchment paper

Offset spatula
INGREDIENTS
For the Cake:
Chocolate ice cream
1 pan of brownies as the base of your cake*
1 cup chopped or sliced almonds
2 (12-ounce) jars of hot fudge
2-3 cups of mini marshmallows 3 cups whipped cream (or one 16-ounce container of Cool Whip)
For the Chocolate Ice Cream:

¾ cup cocoa
½ cup granulated sugar (sifted)
1/3 cup packed brown sugar
1 cup whole milk
2 cups heavy cream
2 teaspoon vanilla extract
½ cup hot fudge sauce
For the Brownie:

¾ cup unsweetened cocoa powder
½ teaspoon baking soda
½ cup boiling water
2 cups white sugar
2 eggs
2/3 cup vegetable oil
1 1/3 cups all-purpose flour
1 teaspoon vanilla extract
¼ teaspoon salt
*Can also use boxed brownie mix
INSTRUCTIONS
For the Chocolate Ice Cream:
In a medium bowl, whisk together the cocoa, sugars, and salt.
Add the milk and with a hand-mixer on low, mix until sugars are dissolved.
Stir in the heavy cream and vanilla. Cover and refrigerate overnight.
Whisk once more prior to adding to Cuisinart Ice Cream Maker.
Follow machine directions for preparing ice cream.
Note: I found that making the ice cream the day before made assembling this cake much faster!
For the Brownie:
Preheat oven to 350 degrees F (175 degrees C).
Grease and flour a 9x13 inch pan.
In a large bowl, stir together the cocoa and baking soda. Add boiling water and stir until mostly combined.
Stir in the sugar, eggs, and oil. Finally, add the flour, vanilla, and salt. Mix until just combined.
Spread evenly into the prepared pan. Bake in the preheated oven for 35 to 40 minutes, or until a toothpick inserted into the cake comes out clean.
Allow to cool before assembling ice cream cake.
For the Cake:
Prepare brownie mix, bake, and allow to cool.
Spread out chocolate ice cream evenly over cooled brownie.
Next, add a layer of roasted almonds, about 1 cups.
The next layer is mini-marshmallows, about 2 cups.
Next is one 12-ounce jar of hot fudge which has been warmed slightly so that it can pour easier.
Chill cake for 15 minutes.
Spread whipped cream evenly over top of cake and drizzle with more hot fudge.
Freeze for at least 3 hours, preferably overnight.