Crab & Asparagus Soup for Lunar New Year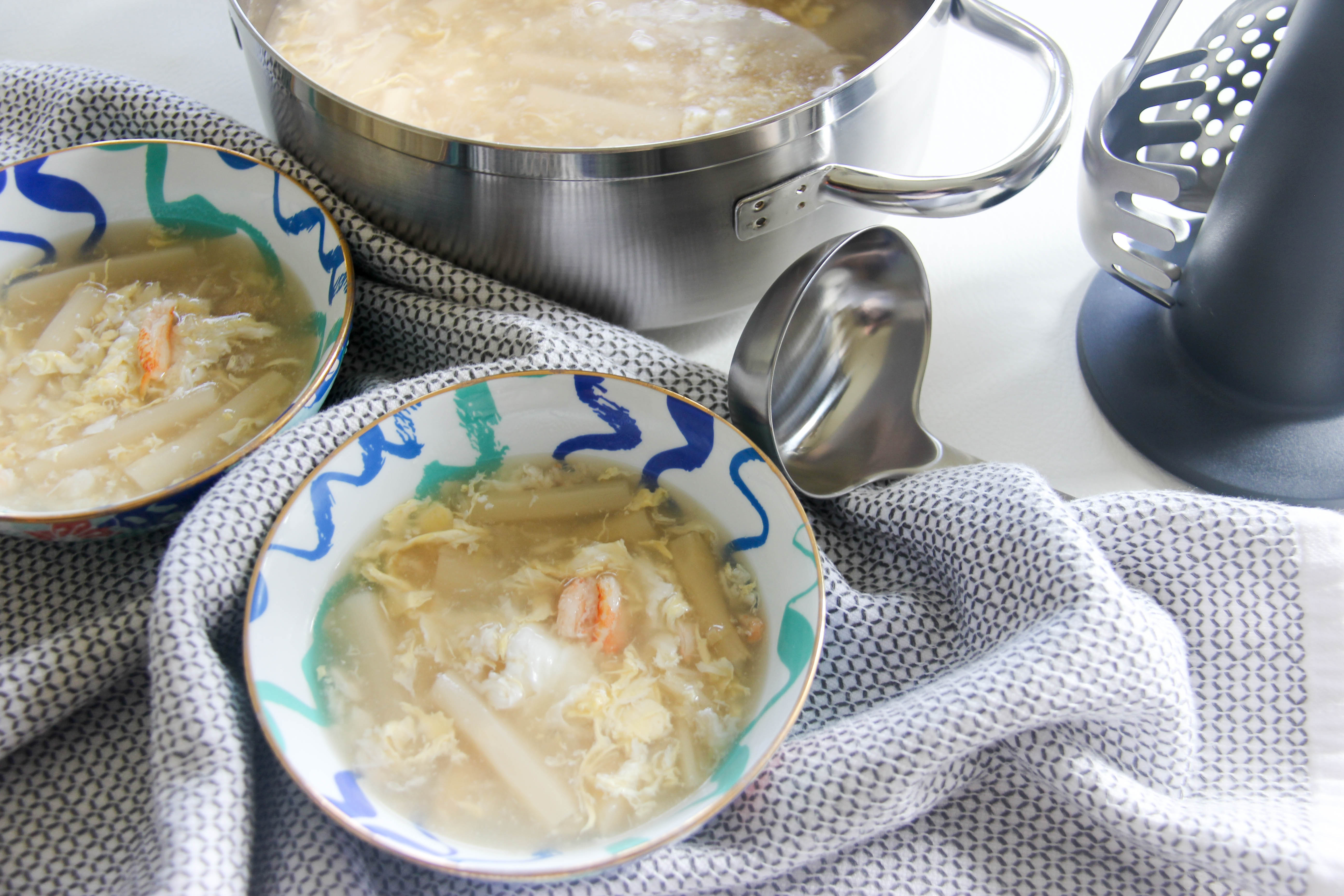 One of my favorites dishes during the Chinese New Year is this Crab & Asparagus Soup. It is considered a high-end soup because it is only available on special occasions, like weddings or anniversaries.
I'm definitely in the mood for the Lunar New Year celebration. If you missed my mooncake ice cream, click here to see how easy it is to make one at home. Chinese New Year is this Saturday and I am super excited to see my family from all around the area. I'm also excited for the endless eating throughout the weekend. It will seriously be a nonstop eating marathon from one side of family to another. I should not complain except that my waist line gets a few more inches during this time of year.
My mom makes this from time to time at home, especially on New Year. This soup is so easy and comforting. It's such a perfect combination for the cold weather too. I am using white asparagus for this recipe, instead of green so it creates an elegant ivory color and milder in flavor in comparison to green asparagus. It's pretty rare to spot fresh white asparagus since they are usually only around in the spring. In this recipe, I use a canned variety.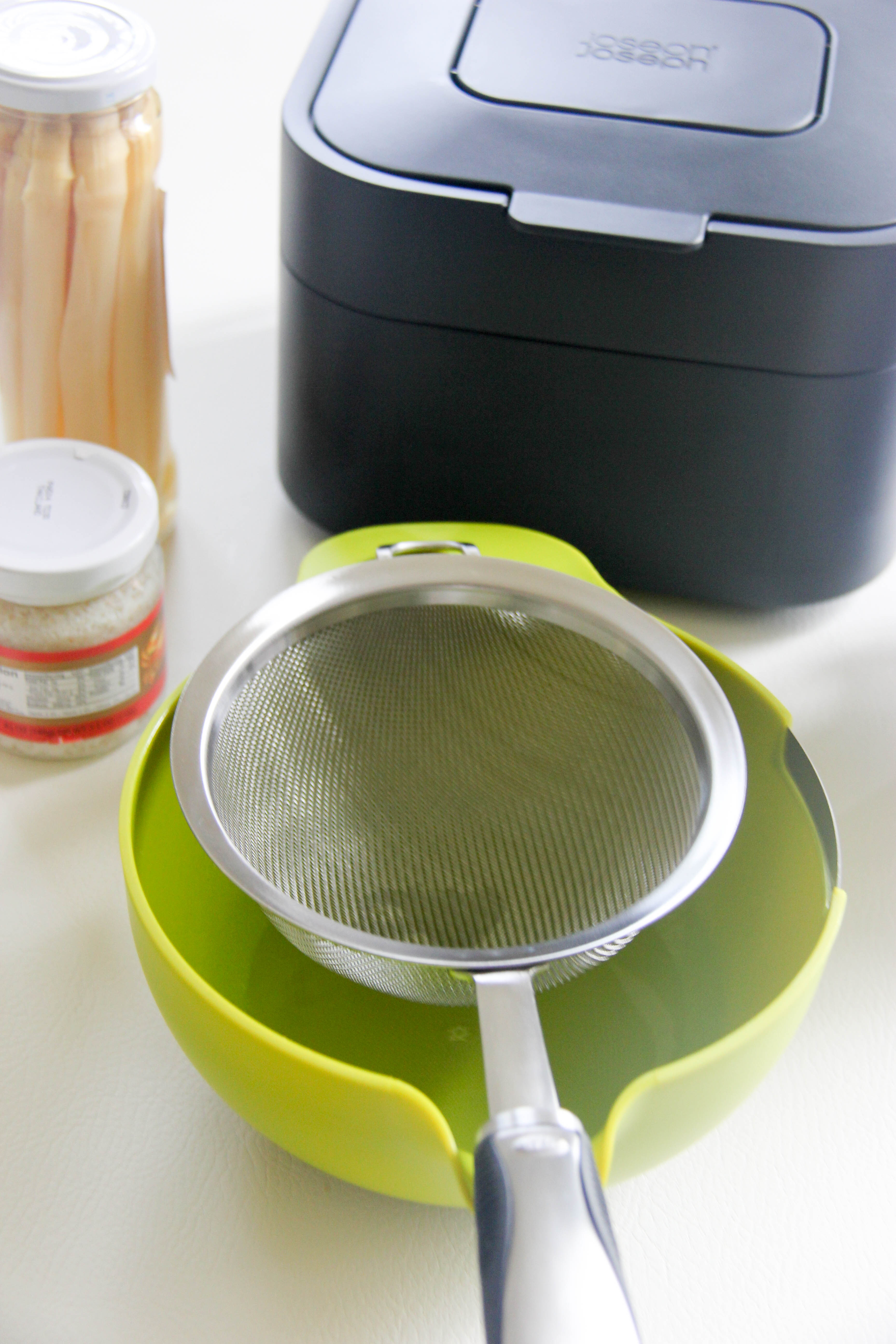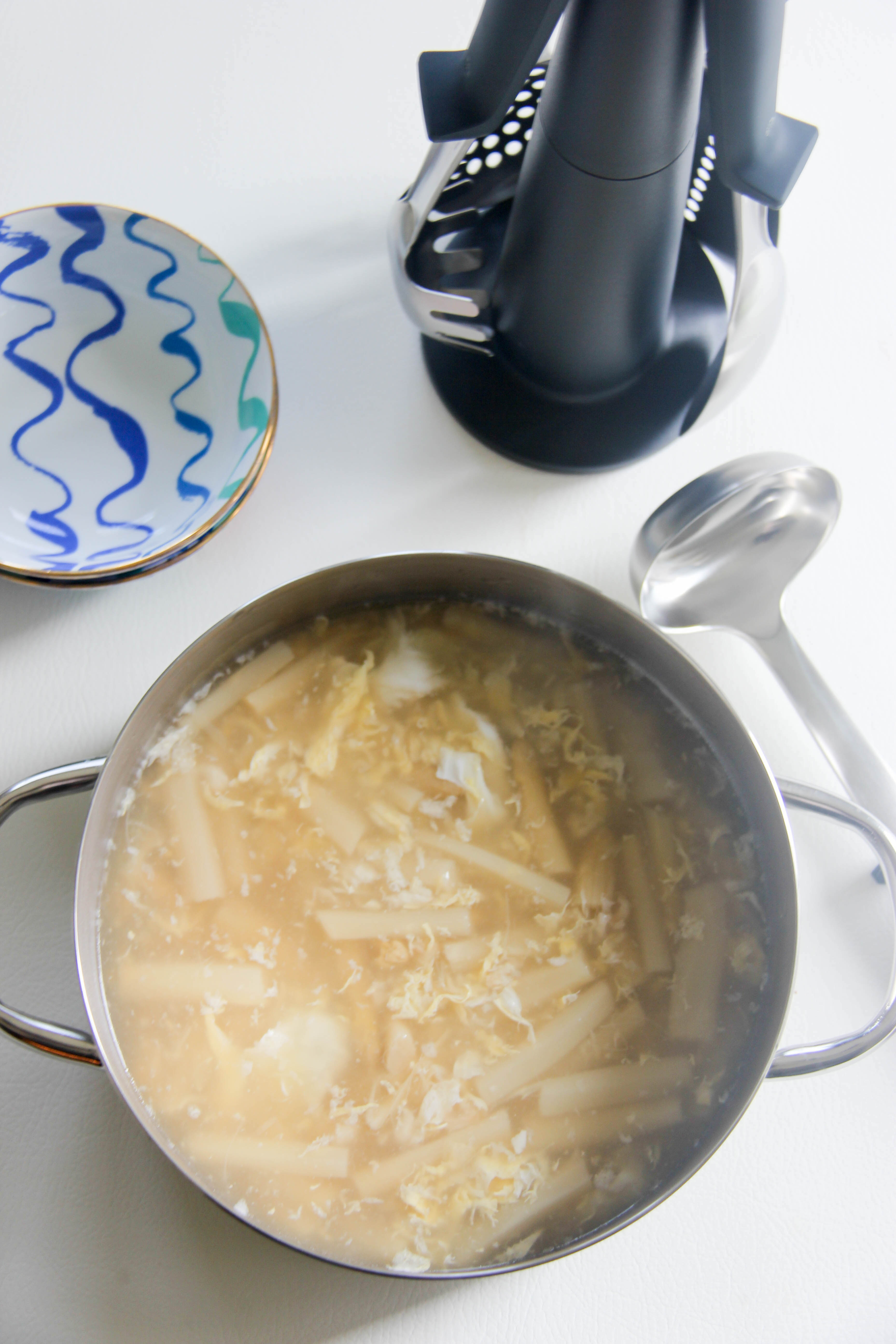 The big difference between white and green asparagus is that white asparagus is grown underground. Thus, it doesn't produce chlorophyll and has slightly milder-tasting spears than green asparagus.
Another main ingredient for this soup is fresh crab meat. Not every store has fresh crab, especially when we are not in crabbing season. Luckily, there's canned crab meat that is usually available in many grocery stores. Be sure to use real crab meat and not imitation crab.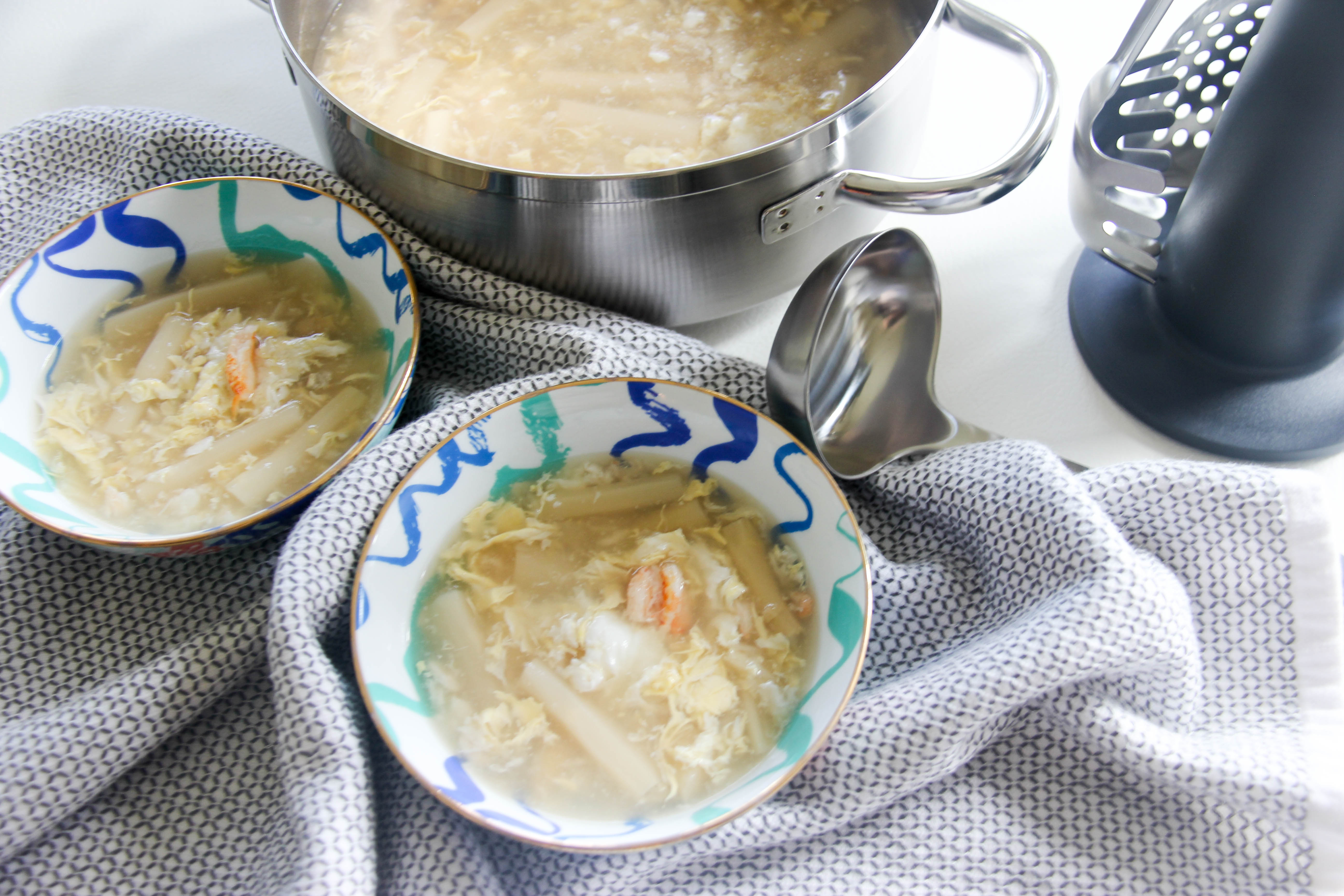 This Crab & Asparagus Soup adapts a Chinese-style egg-drop technique, swirling mild broth with wisps of egg. The process takes less than 30 minute to make this comforting soup. If you have never tried white asparagus, I hope you will take advantage of this recipe to try it out.
Crab & Asparagus Soup Recipe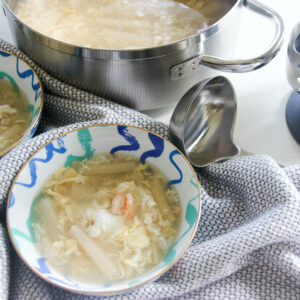 INGREDIENTS
4 oz. white asparagus, discard water and cut into 1-inch pieces
6 ½ oz. (185 gr) crab meat
5 cups water
1 block chicken bouillon
1 tsp oil
1-inch ginger, peeled and shredded
1 tbs fish sauce
1 tbs light soy sauce
White pepper
2 eggs
1 tsp cornstarch + 2 tbs water
INSTRUCTIONS
Heat the oil in a pot over medium-high heat. Add ginger and stir frequently for 1-2 minutes. Add water and chicken bouillon. Bring the mixture to a boil.
Add in fish sauce, light soy sauce to the pot.
In a small bowl, whisk the eggs and egg yolk using a fork. Drizzle egg gently into the boiling broth mixture.
Add in white asparagus and crab meat, and stir.
Add the cornstarch mixture and continue stirring until the soup is slightly thickened, about 1 minute or so.