5 Essentials That Make Travel Way Easier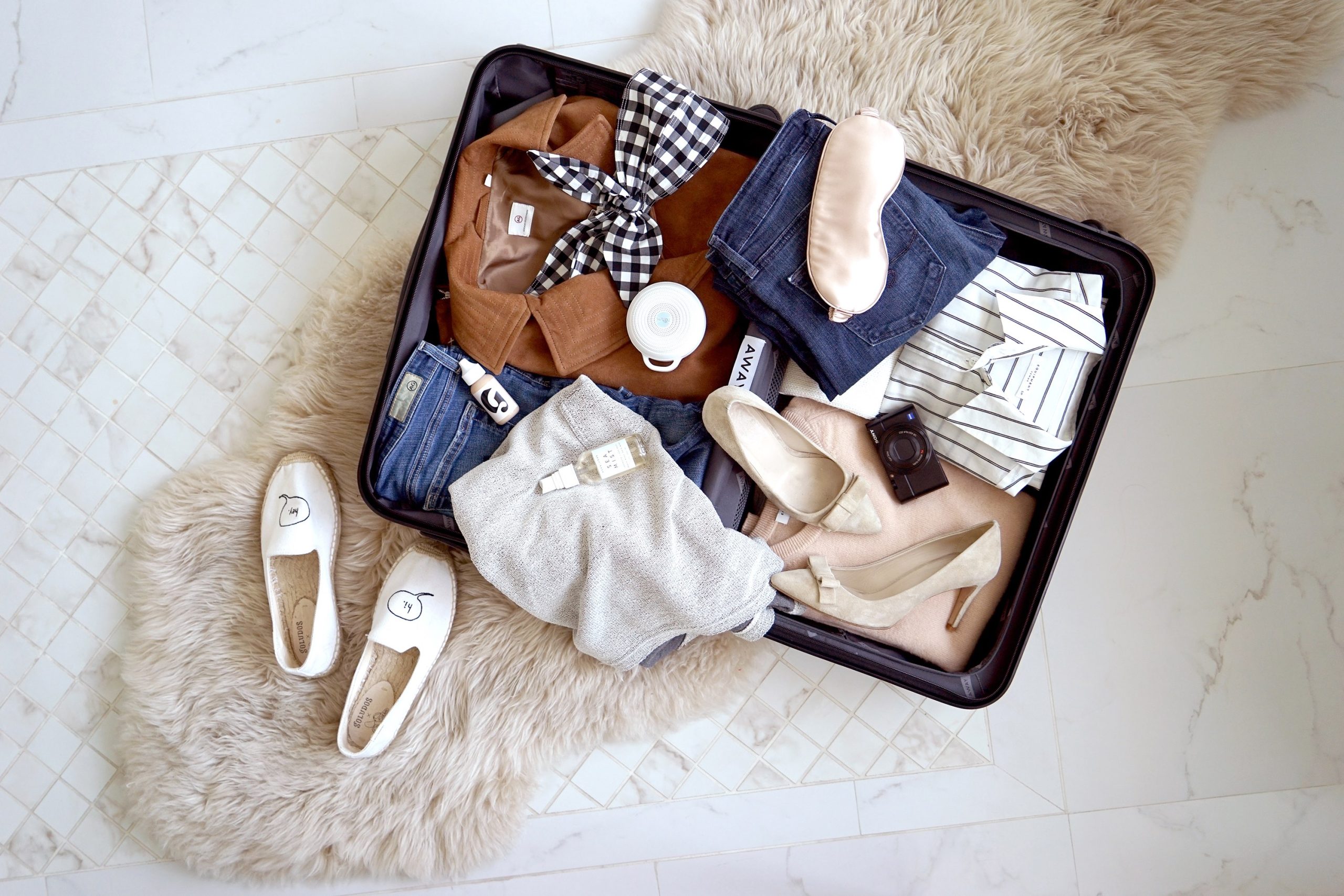 Between work trips and family vacations, I've logged a lot of miles in the air and on the road this summer. While it's sometimes (okay, always) a bit stressful to live out of a suitcase, all that travel has gently nudged me to focus on making efficiency and comfort a priority.
I've constantly got my eye out for travel products that make my trips less stressful and more streamlined, so today I'm sharing some of my favorite go-tos. From a genius suitcase to travel-friendly sleep aids, here are five travel essentials I always pack to help me stay sane and healthy on the go.
I'd like to say I pack light 100 percent of the time, but that's not always the case. Biaggi's genius rollable luggage actually folds down to a packable size, so you always have extra space when you need it — like when you go to weigh your luggage at check-in and find out it's waaay past the limit (face palm). Instead of panicking at the check-in counter, pull out your Biaggi and boom: You have another rolling suitcase that you can check or carry on. The folding packing cubes are clutch, too.
I'm pretty low-maintenance when it comes to my travel wardrobe, but having to wear wrinkled clothes every day is enough to kill anyone's free-spirited travel vibes. The Rowenta travel steamer is lightweight, compact, and outfitted to work as both a steamer and an iron, so I can work out the kinks wherever there's a power outlet to plug into.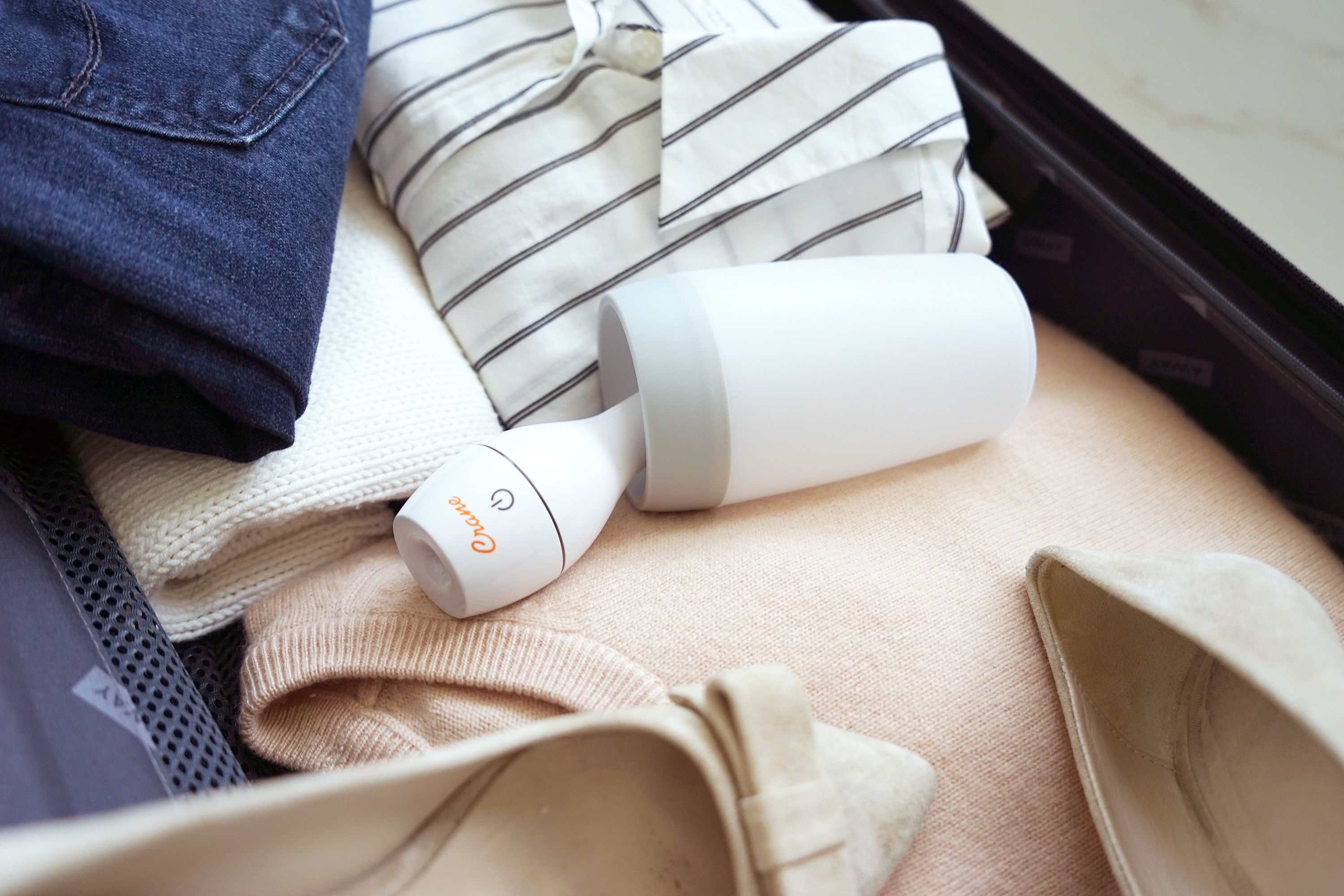 Plane travel in particular can totally dry out your sinuses and leave you wide open to catching whatever that lady who's coughing across the aisle from you has. Run this little guy while you sleep and wake up to better breathing and re-hydrated skin. Also, the Clean Control Antimicrobial Material is proven to help reduce mold and bacteria growth in the water tank up to 99.96%.
Jet lag or not, sleeping in an unfamiliar space can be tricky, especially if you're in a big city that never sleeps (I'm looking at you, NYC). That's why I never leave home without my super light (1/4 lb.!) The Rohm portable sound machine, which masks pesky bumps in the night with three different white noise sound options and can be charged via USB.
I've found that the best way to relieve travel stress is to immediately make your hotel room feel like a spa, even if it's just for five minutes. This eye pillow feels like heaven after a long travel day: Filled with natural herbs and grains that mold to your face to alleviate pressure and block light, you can chill it in the fridge or freezer before use to maximize that "aaah" experience on the go.
What are some of your favorite travel must-haves? I'd love to hear about them in the comments.