Community Hero: Chicago Chef Dan Kopanke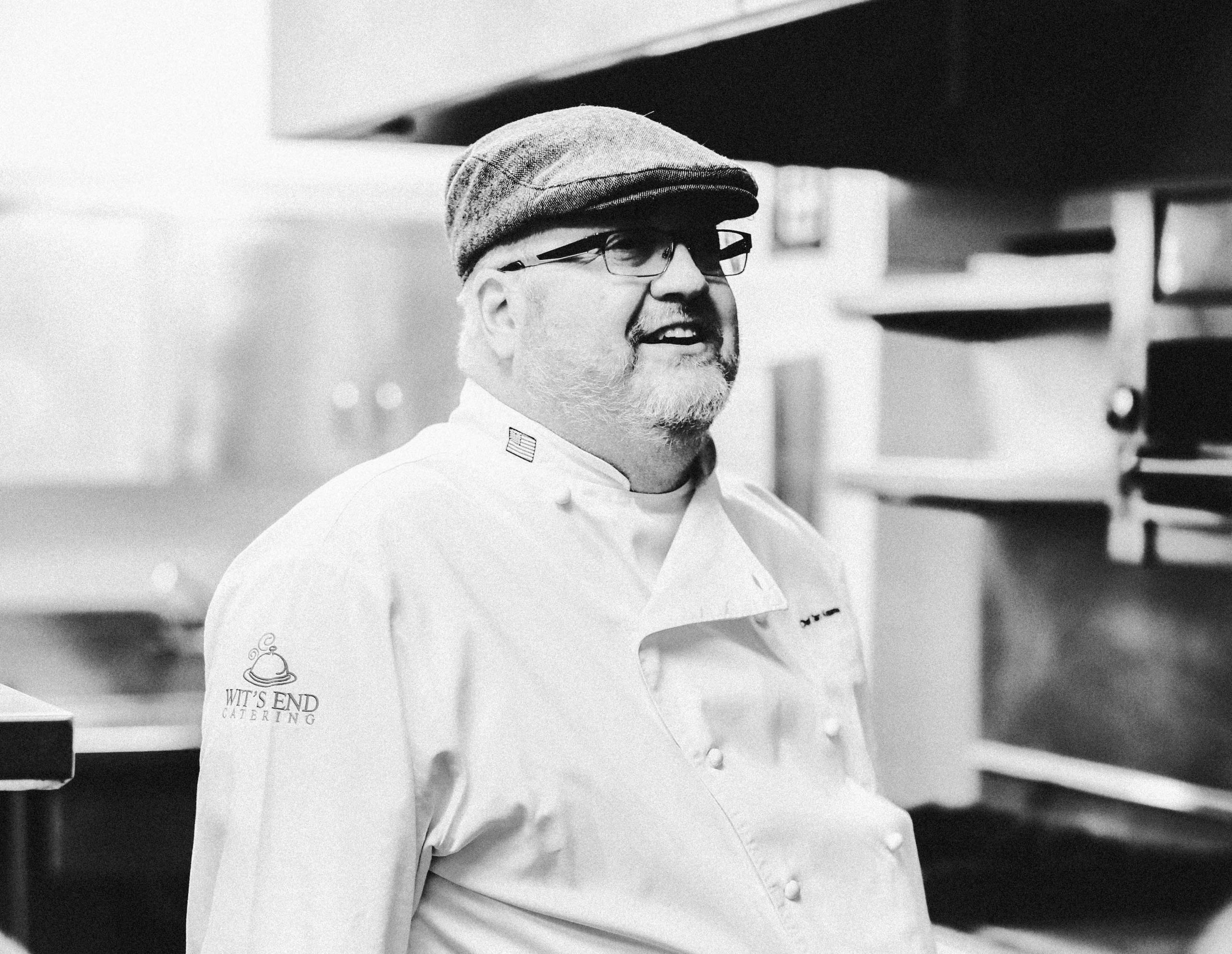 Chicago's Dan Kopanke wears many hats – all of which involve taking care of others. Dan is a recently retired nurse, the head chef at a soup kitchen, and the owner of a small catering company he started with his wife Kathy as his "retirement plan."
Everything about Dan's life revolves around taking care of other people. It's just how he was raised.
Growing up in Chicago's Lakeview neighborhood, Dan developed his penchant for caring for others from watching his mother. "My mother was an Officer in the Salvation Army and she used to tell us: "You have to put feet to your prayers," so that's what we grew up thinking and doing." As one gets to know Dan, examples of this philosophy are everywhere you look.
After attending nursing school at the University of Illinois Medical Center, Dan began a career that would last 39 years, the majority of which he spent in the Rehabilitation Unit at Chicago's Rush University Medical Center.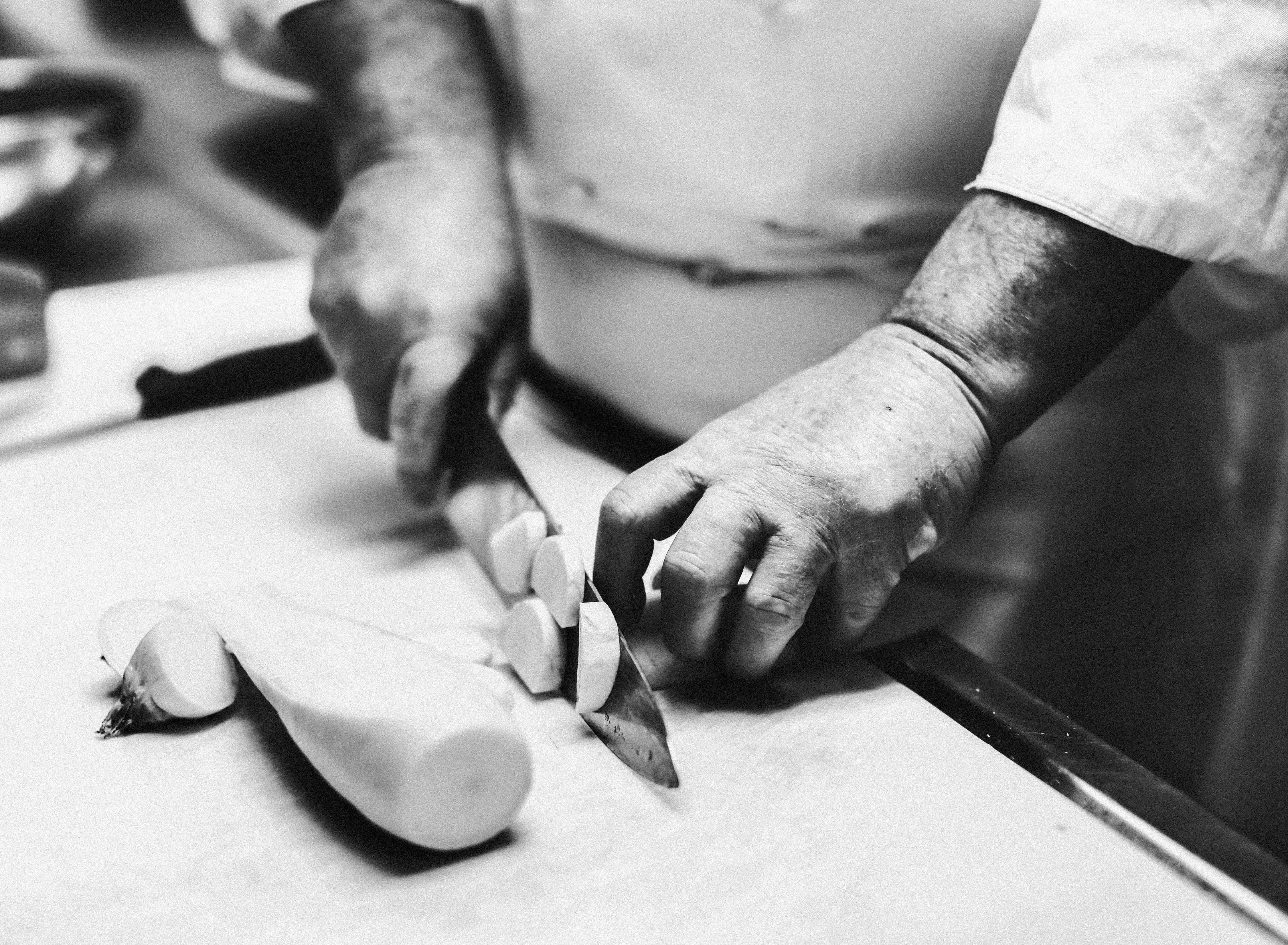 As Dan started contemplating retirement from his long and fulfilling career in nursing, he and Kathy began to discuss the proverbial, "What comes next?" The answer would be a more formal foray in the culinary arts at Chicago's Kendal College. "Becoming a chef was my retirement plan," Dan says with a smile. Of course it's impossible to turn off the caregiver switch for Dan, so he and kathy took his newfound knowledge and began making and delivering meals to the homeless folks they encountered.
As luck would have it, right around this same time, the soup kitchen operated by Dan and Kathy's church, aptly named Breaking Bread, needed someone to step in and temporarily fill the position of head chef. "That was three years ago. I stepped in and just never left."
Relative to the standard fare at most soup kitchens, there is a sophistication to the meals Dan, Kathy, and crew prepare, and a level of dignity that comes along for the ride. "I see our guests like I see everyone else – they are people first," Dan notes emphatically and with an obvious sense of pride. As a nurse, Dan practiced medicine and kindness. As a chef, Dan practices kindness as medicine.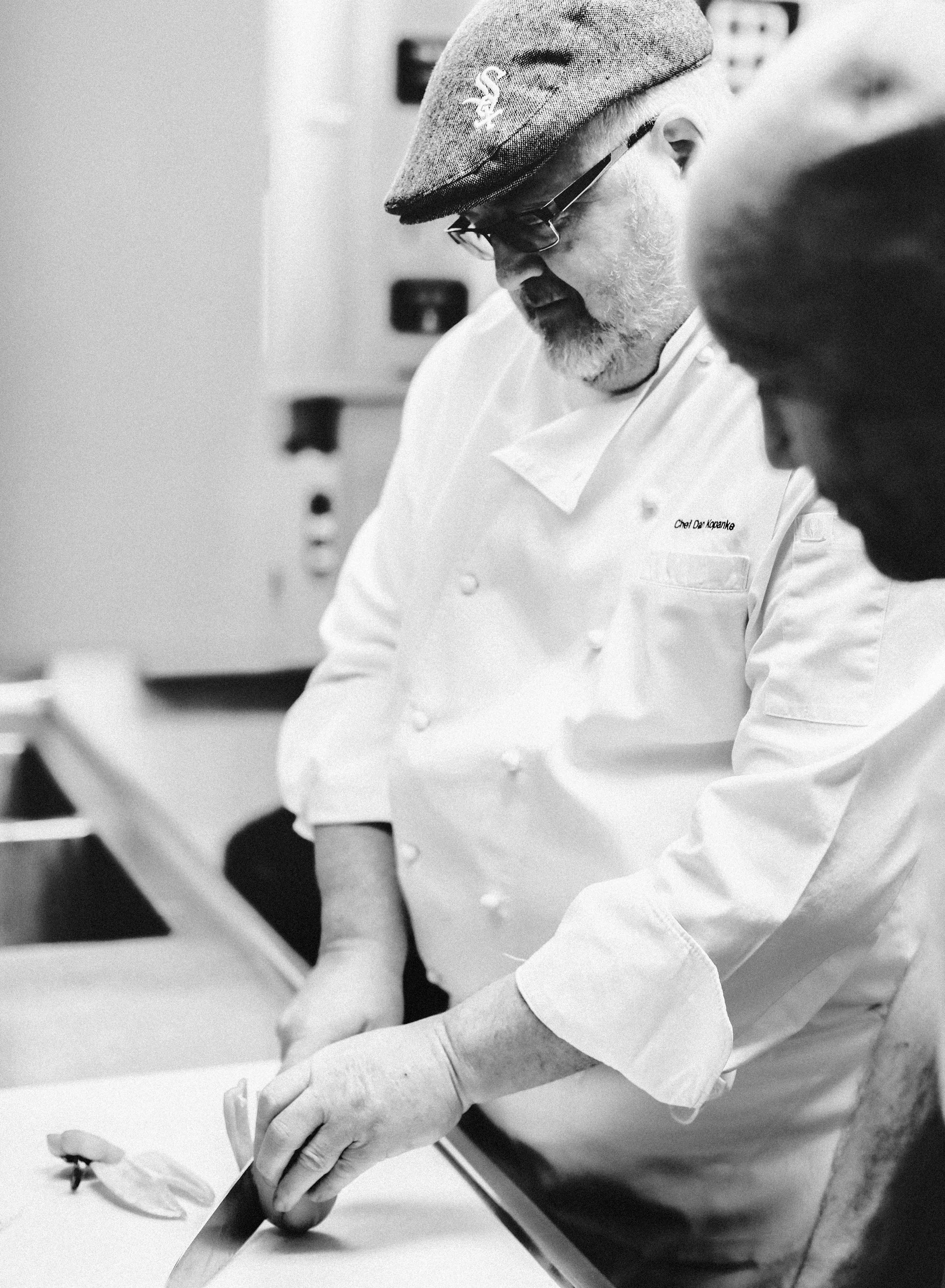 Interested in giving to Breaking Bread? Visit their Facebook page.