The Fall / Winter Issue of The Inspired Home Journal Is Here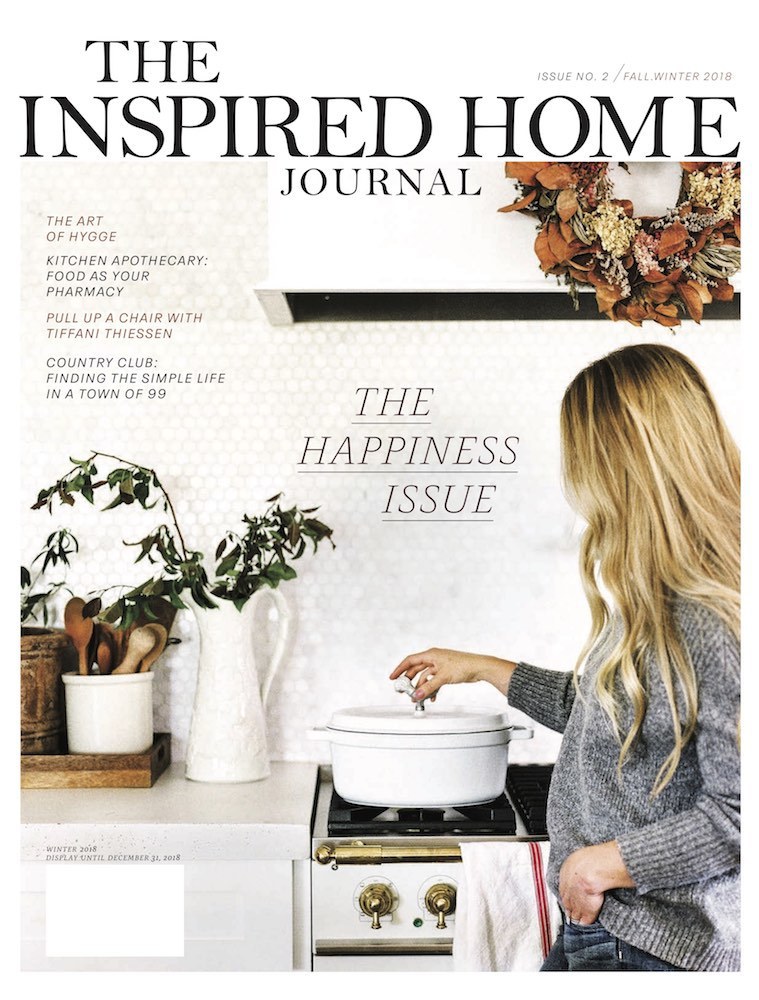 For our cover shoot, we went to a remote California town of 99 to meet a former city-dweller who found happiness in the country. Chloe Mackintosh gives us a glimpse into her unexpected life on a cattle ranch with her goats, chickens, horses and cows. Her message? Simply your life and appreciate every moment.
In this issue, we explore the happiness equation. What does it take to set us up for optimal happiness throughout the year, particularly as the daylight hours decrease in the fall and winter, and the colder temperatures set in?
To break down the recent studies linking happiness and overall health and well-being, we turned to Meik Wiking, CEO of The Happiness Research Institute, an independent think tank based in Denmark. Meik provides valuable insight about why people in some societies are happier than others, and suggests ways in which we can use this information to improve our quality of life — regardless of where we live.
While there certainly not a one-size-fits-all solution for happiness, we hope this issue will provide you with inspiration for living a more joyful life. Learn how a vision board can help you reach your goals, and incorporate the Danish concept of "hygge" into your home to create a peaceful, cozy space.
Entrepreneurs Candace Nelson, founder of Sprinkles Cupcakes, and copper cookware artisan Sara Dahmen remind us to nurture our souls through engaging in our passions. We hope you will enjoy pages of recipes and tips from renowned chefs, entertainers, and wellness experts that encourage us to recognize the power of social connections, nourishing foods, and healthy rituals.
Pick up the Fall / Winter issue now at Barnes & Noble, select Whole Foods, and Books-A-Million stores, or check out the digital issue on Issuu now!