Chia Seed Pudding with Fruit & Nuts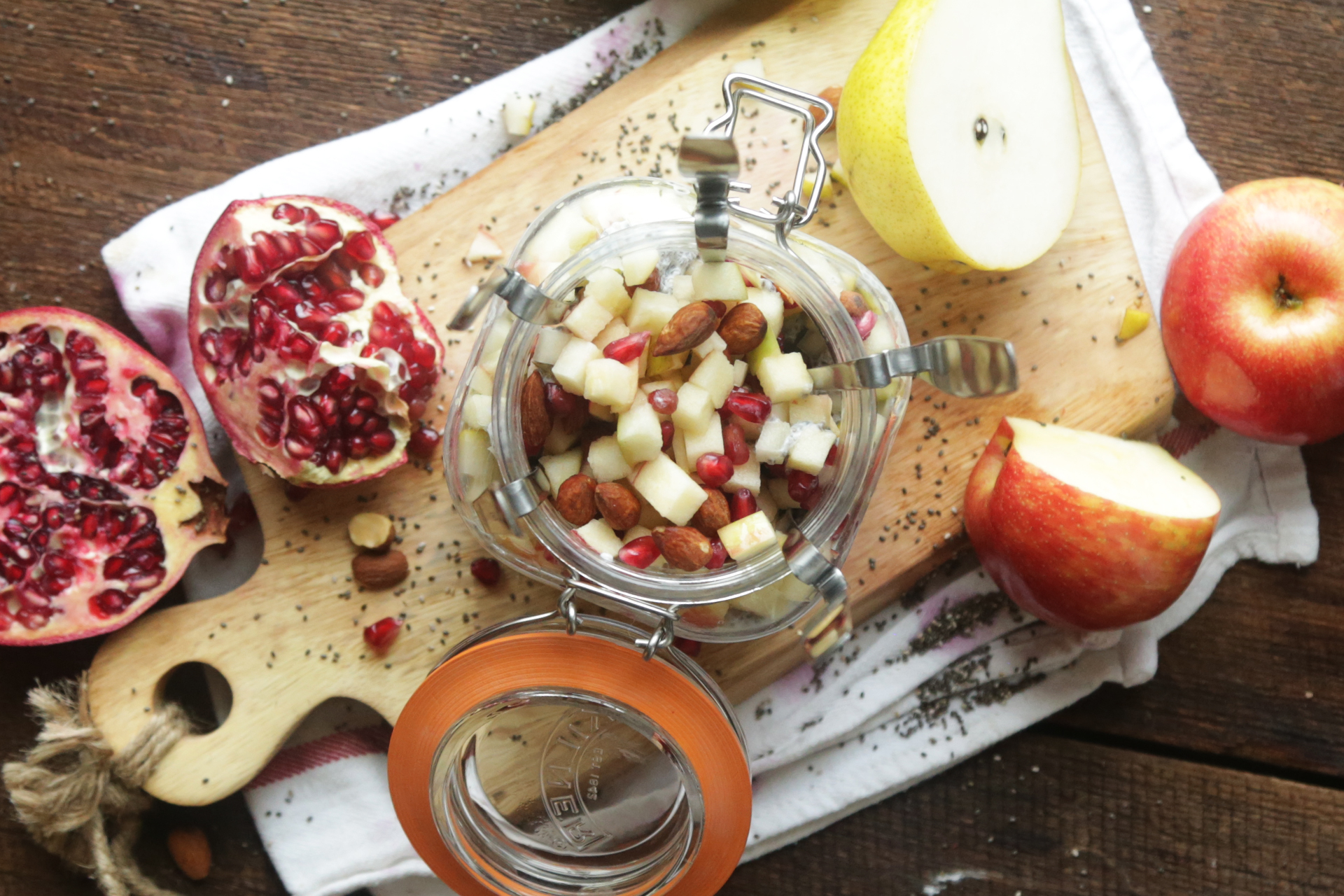 Chia Seed Pudding is a healthy favorite these days and our recipe, with fruit and nuts is sure to please!
Chia Seed Pudding with Fruit + Nuts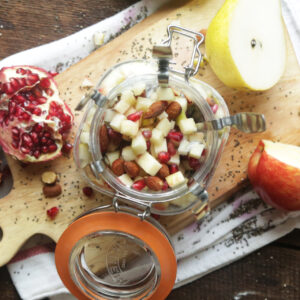 INGREDIENTS
1 cup of almond milk
1 cup of coconut milk
1 cup of greek yogurt
1 tablespoon of honey
1 teaspoon of vanilla
¾ cup of chia seeds
diced pears for garnish
diced apples for garnish
almonds for garnish
pomegranate seeds for garnish
INSTRUCTIONS
In a large bowl whisk together the almond milk, coconut milk, yogurt, honey, and vanilla.
Once it's combined fold in the chia seeds and then transfer it to an air tight container and refrigerate for 4 to 6 hours.
Serve cold with fruit and nuts on top.