Cherry Pitaya Lavender Smoothie Bowls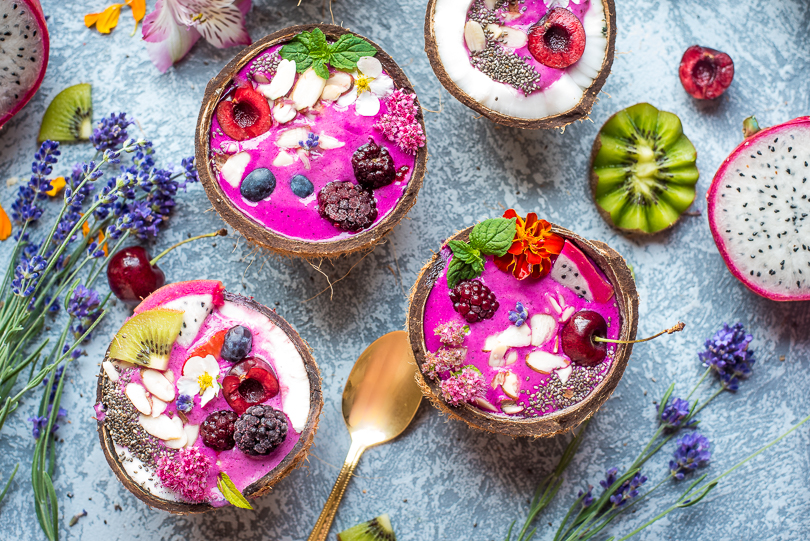 Is your smoothie bowl game needing some fresh inspiration? Start right here with this gorgeous Cherry Pitaya Lavender Smoothie Bowl!
Summer is coming to an end here, but I'm stubbornly refusing to let it go! There are still gobs of fruit to work through that are begging to be turned into amazing creations. Baskets of cherries have been filling my countertops and I knew that something light and refreshing just had to be made.
The lavender plants are beginning their wind down here, too. In as short as a few weeks we will hit first frost here and their beautiful swaying purple stalks that waft delicate perfumes through the windows, will slowly fade away.
So we put our heads together and started blending and tasting to come up with this gorgeous smoothie bowl recipe. We've been having so much fun with this cherry pitter!
It makes quick work of pitting a load of cherries in a hurry!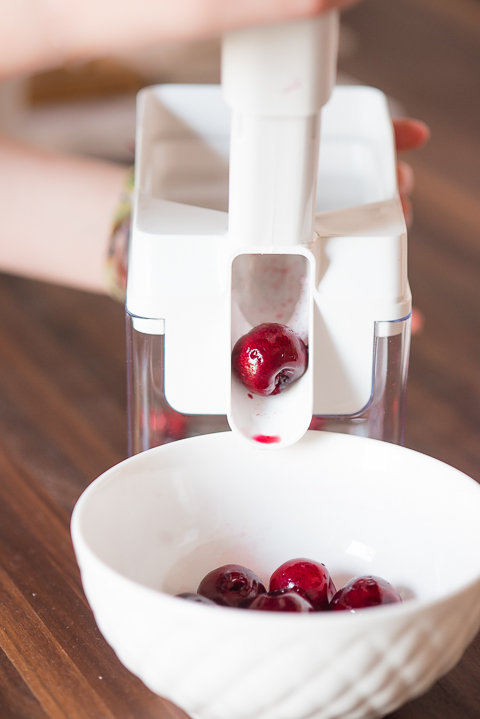 I've also been obsessed with dragon fruit lately which is also called pitaya. There are two kinds of dragon fruit… white fleshed and pink flesh.
Pink dragon fruit is hard to find where we live, but we can get these little frozen pitaya packets. Which turn al your recipes a brilliantly gorgeous neon pink. Seriously obsessed.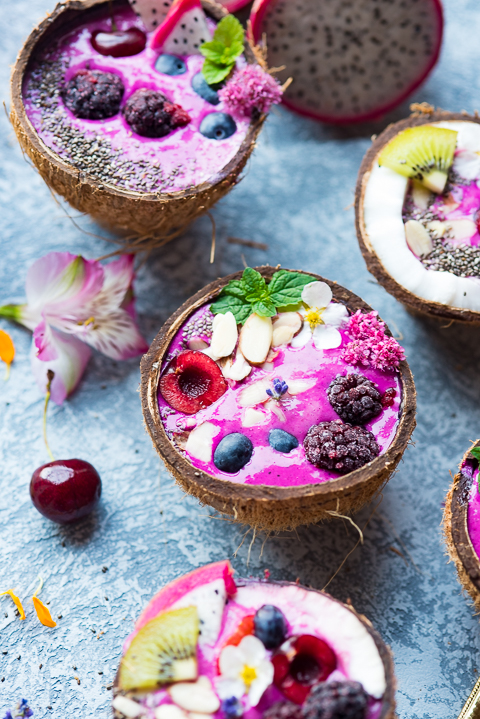 I should also tell you though that if you can't find these packets #1 you can order them online and #2 you can double or triple your cherries in this recipe and still get a gorgeous pink smoothie that tastes amazing!
Top with frozen fruit, edible flowers, mint, chia seeds and nuts! Enjoy!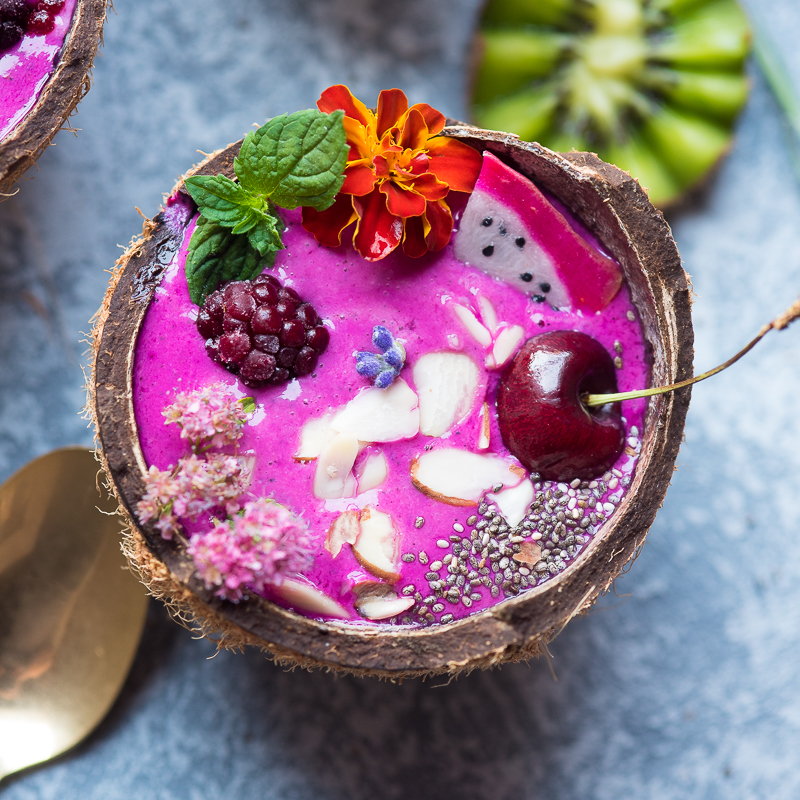 Cherry Pitaya Lavender Smoothie Bowls Recipe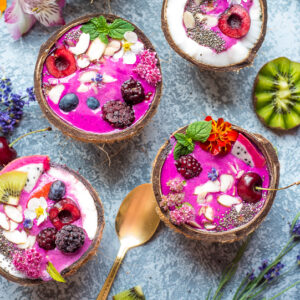 INGREDIENTS
Eight cherries 🍒
One pitaya packet (optional)
One cup of yogurt
¼ cup coconut water
¼ teaspoon lavender flowers (or to taste)
Serve with: edible flowers, mint, frozen and fresh fruit, chia seeds, and nuts
INSTRUCTIONS
Add cherries, pitaya, yogurt, coconut water, and lavender to blender. Blend on high.
Serve with desired toppings!