Cherry Cacao Be Well Smoothie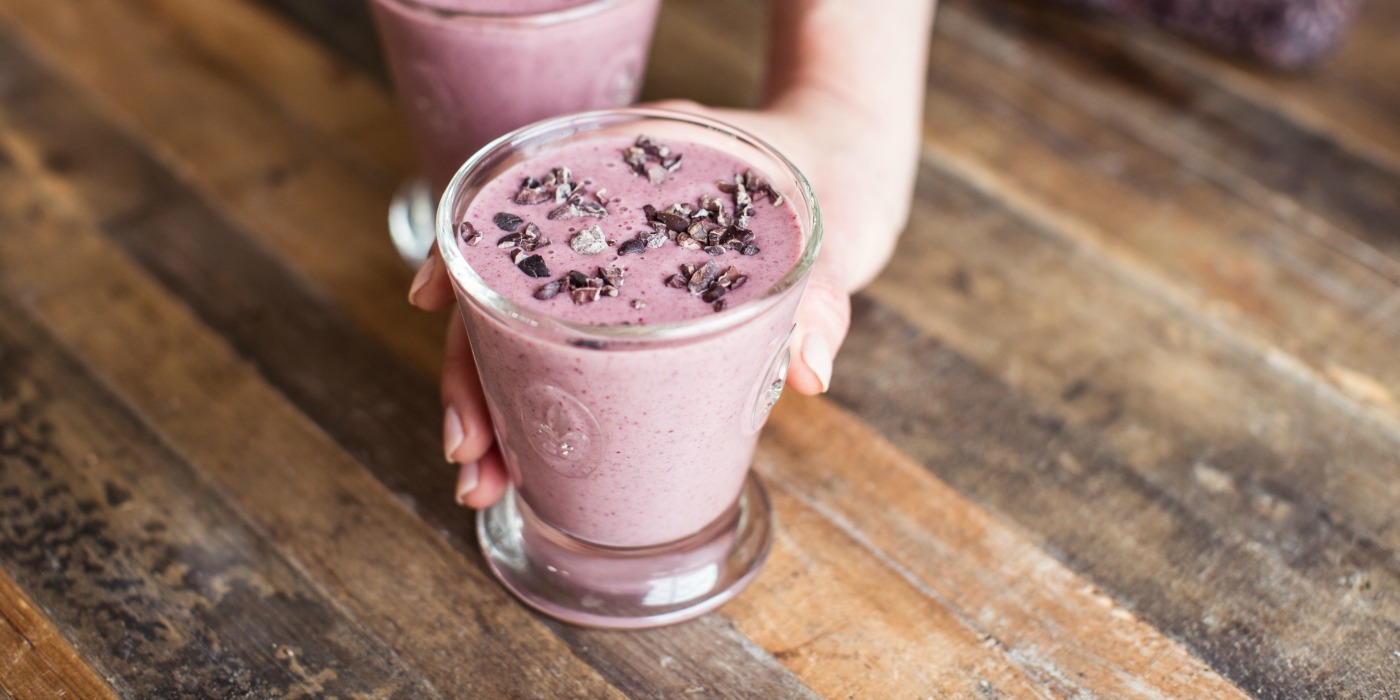 Skip the carb and sugar loaded snack and instead try this sweet and satisfying Cherry Cacao Be Well Smoothie recipe! My Be Well By Kelly smoothie helps you access stored energy and supports your immune system to cleanse daily while avoiding high blood sugar spikes.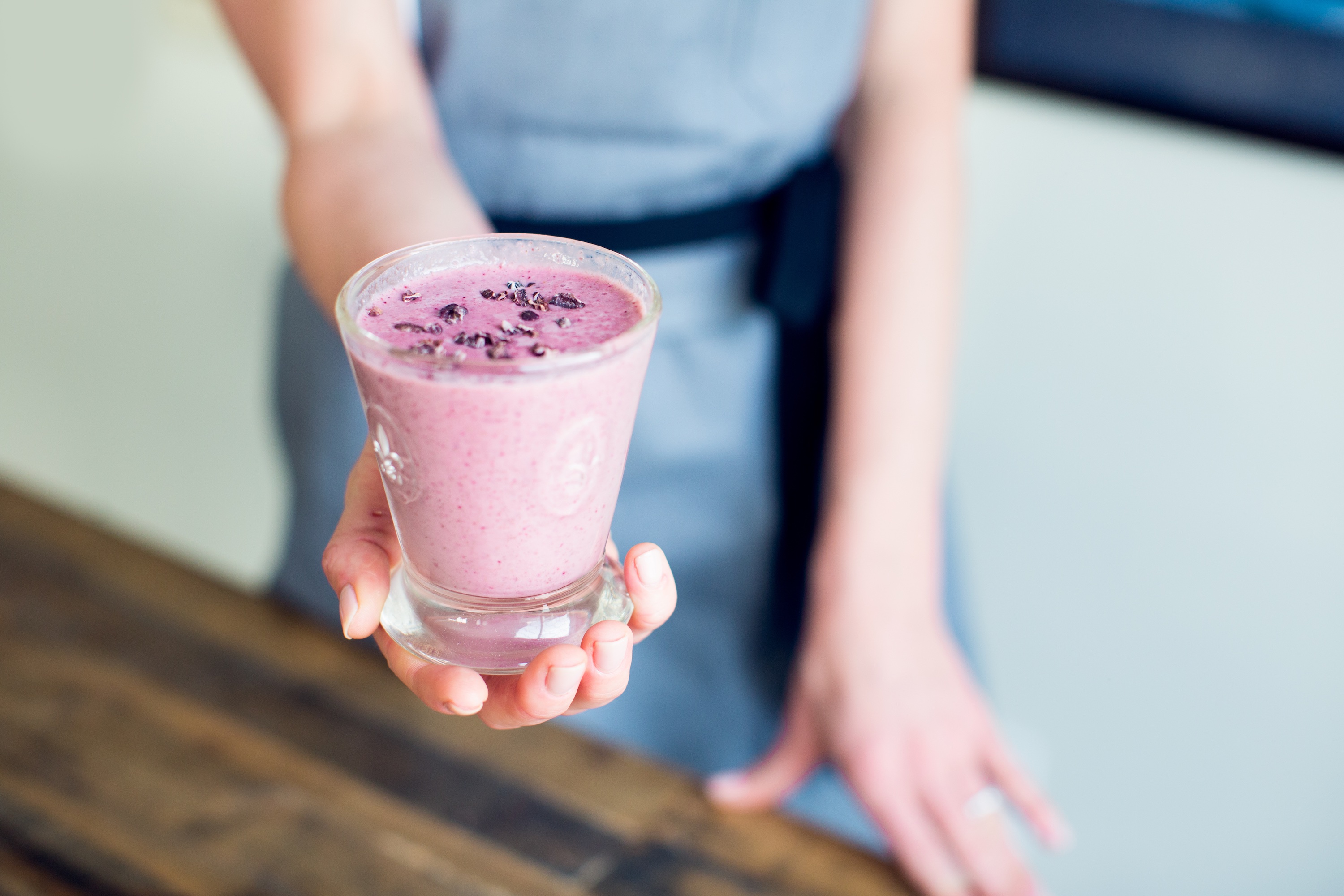 Cherry Cacao Be Well Smoothie Recipe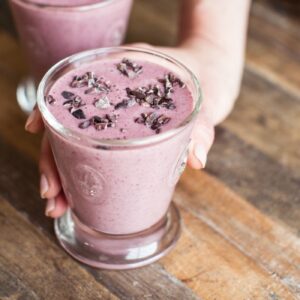 INGREDIENTS
1 serving vanilla protein powder
1 tbsp. almond butter
1 tbsp. medium chain triglycerides oil (MCT oil
1 tbsp. chia seeds
¼ cup cherries (fresh or frozen)
Handful of spinach
1 cup unsweetened nut milk
Cacao nibs
INSTRUCTIONS
Place all ingredients in a high-speed blender and blend to desired consistency.
If you use fresh cherries, add a few ice cubes to cool. Top with Cacao nibs to taste.