Slow Cooker Hot Toddies That Will Give You Major Cozy, Self-Care Vibes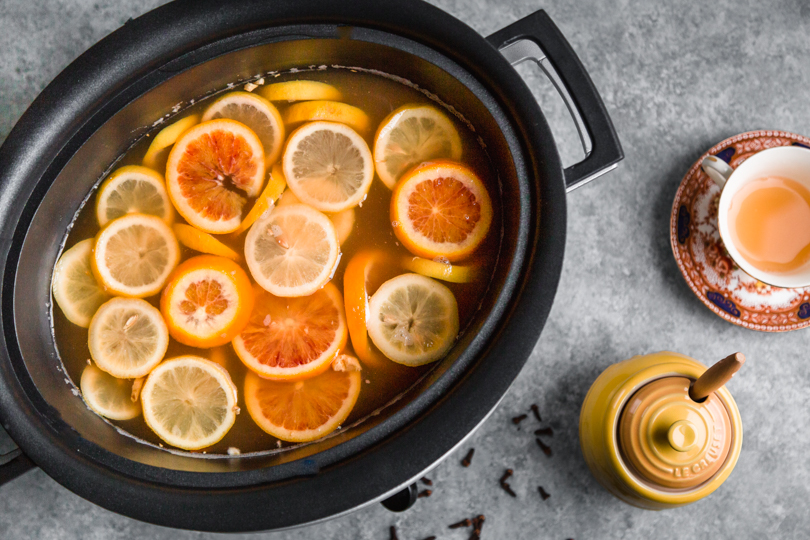 By this time in January, we're all just trying to make it through the final stretch of post-holiday winter. These slow cooked, spice infused toddies are like a liquid fuzzy blanket, guaranteed to warm you from the inside out.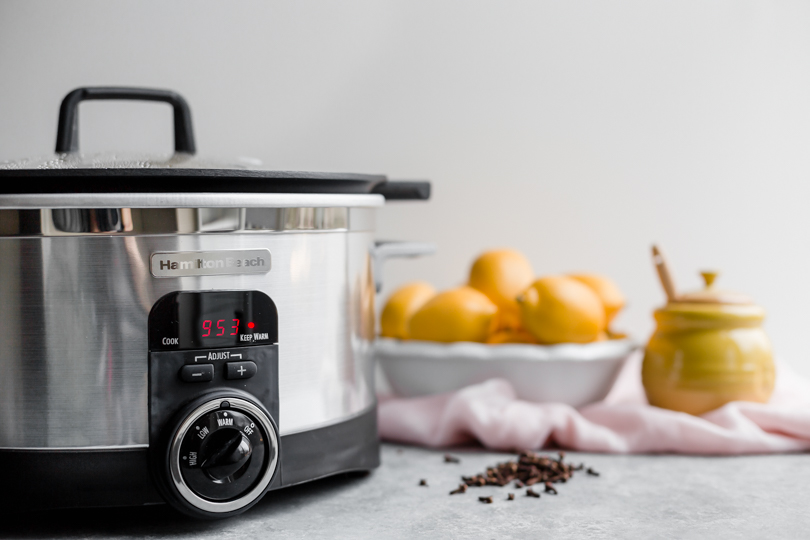 Toddies are more of a category than an agreed upon recipe — you'll find them made about a billion different ways (hot tea, hot water, spiced, sweetened or not), which makes ordering one somewhat of a gamble. If you've tried a toddy before and thought, "This isn't my thing," you may want to return to the well, so to speak. It's hard to find two that are the same, and your next one might be totally different. In fact, the earliest recipe on the books (in Jerry Thomas' 1862 Bar-Tender's Guide), is actually just brandy, sugar, and hot water. Kinda boring, no?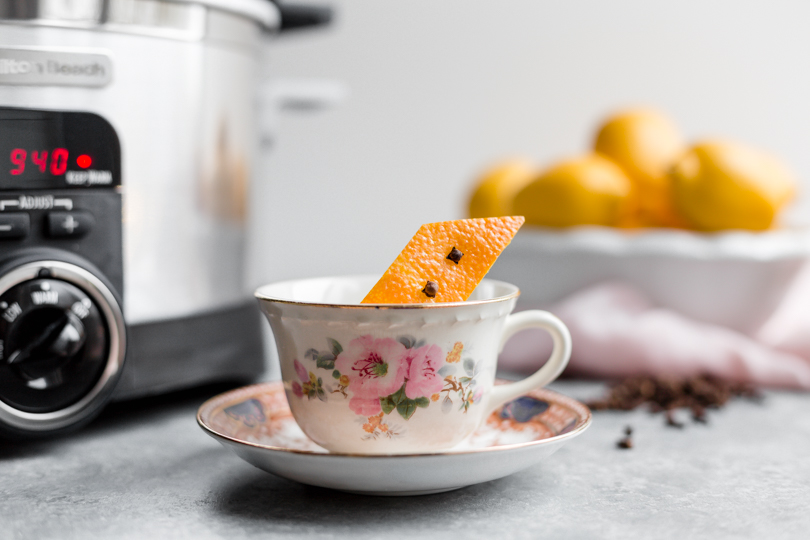 Over the years, the drink seems to have become a catch all of sorts for any pot-stilled spirit cut with boiling hot water and a bracing combination of — well, whatever strikes the bartenders fancy. I've had toddies flavored with tea, with anise, with cardamom, cayenne… you name it. I really love the variety, and the way it lets a bar program express their own point of view. Classic, experimental, seasonal, whimsical — a toddy can really be anything you want it to be!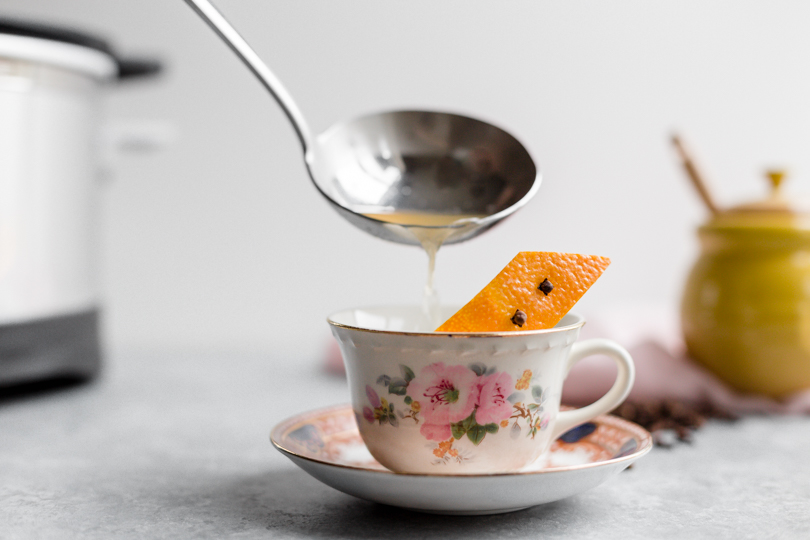 When I make toddies at home, I'm generally feeling some cozy, easy, self-care vibes (we all need those in the winter), so I like to push the most soothing flavor combo I know: lemon, ginger, honey. And not for nothing, it's my go-to for flu and cold season. Lemon is loaded with vitamin C. Ginger can ease nausea and other gastrointestinal complaints. Honey has natural antibacterial qualities and can soothe a sore throat. These can all shake a case of the winter sniffles, but they also happen to taste great together — this is not a pinch-your-nose-and-get-it-down situation. It's extremely bright and flavor-forward, with a spicy kick from the ginger mellowed out by the sweet and soothing honey.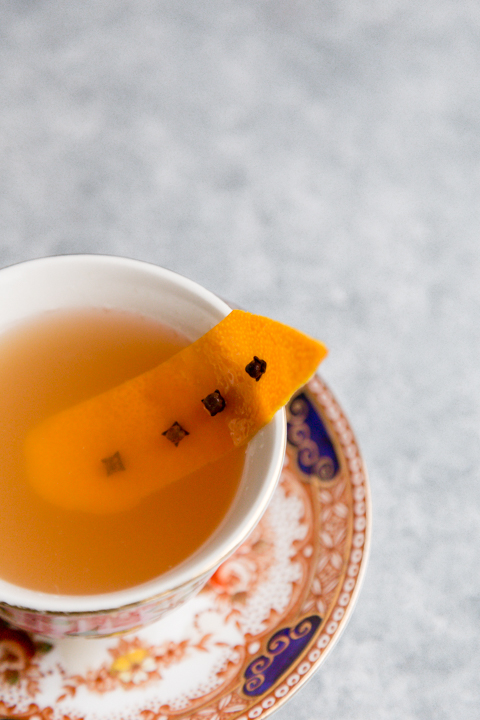 I always make my toddies in a slow cooker, because I also like to add baking spices — cinnamon and clove — for depth, and slow cooking is simply the easiest way to infuse those flavors into the drink. I also love that you can slice the citrus instead of squeezing it this way (I squeeze a lot of citrus, guys, and I love skipping that part whenever I can).
And who doesn't love a big warm batch of something you can share? Winter screams out for cozy and comfy, but also for good company. This is a great way to welcome friends and family into your home.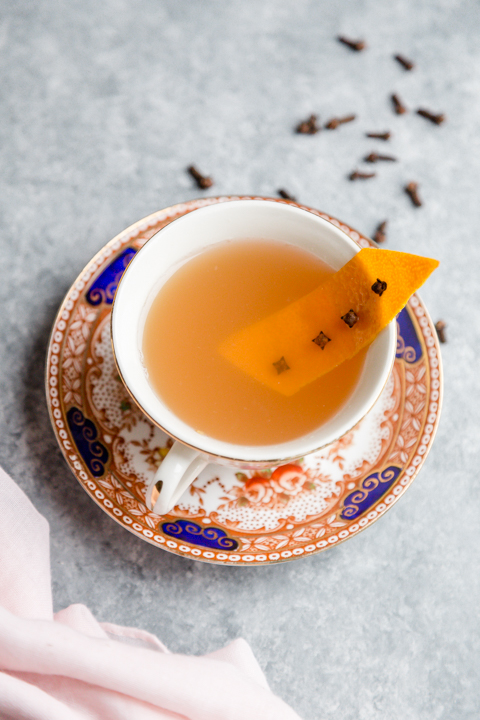 These slow cooked, spice infused toddies are like a liquid fuzzy blanket, guaranteed to warm you from the inside out.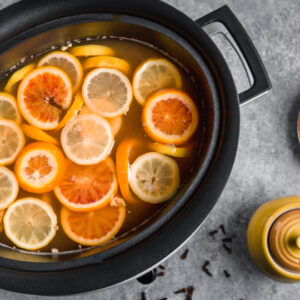 Ingredients
2

lemons, sliced

1

orange, sliced

3

2-3 inch nobs of ginger, sliced (no need to peel, but make sure you trim off any old, dried out, or decaying parts)

2

cinnamon sticks

10

cloves

10

cups

water

.5

cups

honey

Bourbon/aged rum/scotch/cognac
Instructions
Combine all but the spirits in a slow cooker set on high for 2 hours.

Stir and ladle into a wide teacup over 1.5 ounces of your preferred base spirit (bourbon, aged rum, scotch, or cognac are all excellent options). Keep the slow cooker on low as you serve. Garnish with clove studded orange zest.
Nutrition
Serving:
1.5
g
Calories:
128
kcal
Carbohydrates:
20
g
Protein:
0.7
g
Fat:
0.6
g
Saturated Fat:
0.1
g
Sodium:
14
mg
Fiber:
2
g
Sugar:
16
g