Golden Champagne Cocktails Inspired by the Oscars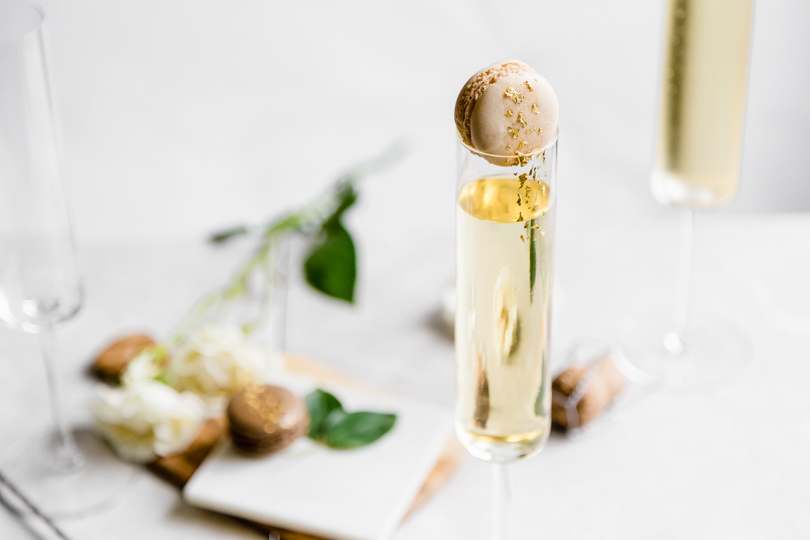 Whether you're watching Hollywood's big night cozied up on the couch or hosting a more refined bash, these easy cocktails will have you in the winning spirit.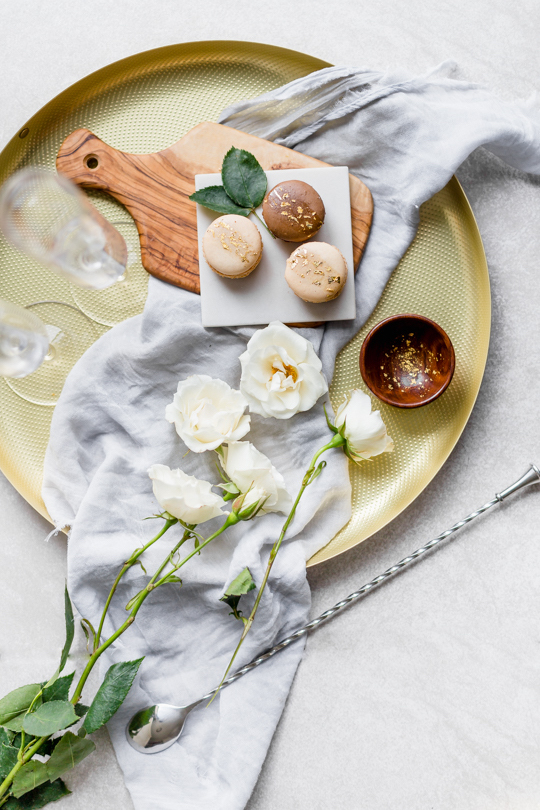 As awards season (and winter, praise be) finally wraps up, I'm breaking out the Champagne to toast the final send off. And though there's nothing wrong with a glass of plain old bubbly, I feel like if Oprah can spend hours in a wardrobe getting ready for this night, I can probably spare an extra minute or two. My schedule is probably slightly less taxing than Oprah's.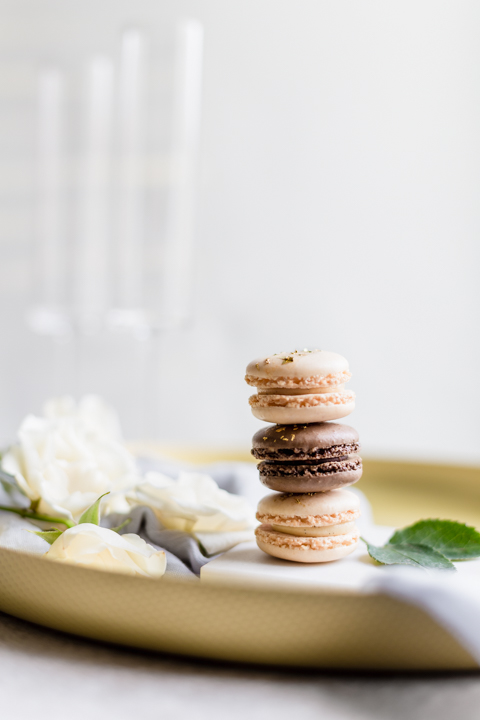 Thankfully, this cocktail will really only take a minute or two to prepare, which is why I love it for parties. No syrups, no citrus to squeeze. Just stir some rum, Cointreau, and orange bitters over ice and strain into Champagne flutes (these ones from Fortessa are my all time fav). Top with Champagne and you're done — it's a simple, fizzy sip popping with bright citrus. A great recipe to keep in your back pocket year round, not just for the Oscars.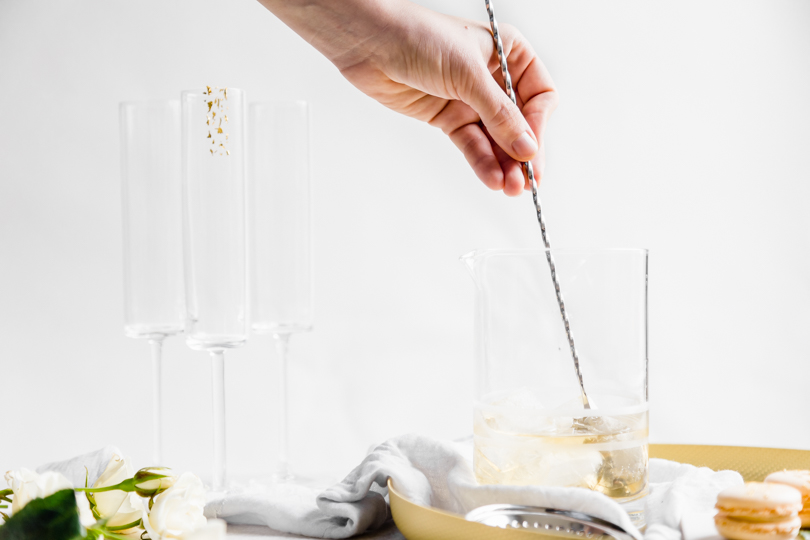 Now, the drink will be plenty elegant on its own — shimmering, liquid gold — but why not really dress it up for the fanciest evening in showbiz? My favorite way to serve this is with a macaron on top, painted with a bit of edible gold leaf. It's way easier (and cheaper) than it looks — these are frozen macarons from Trader Joe's (seriously so good), not a bakery.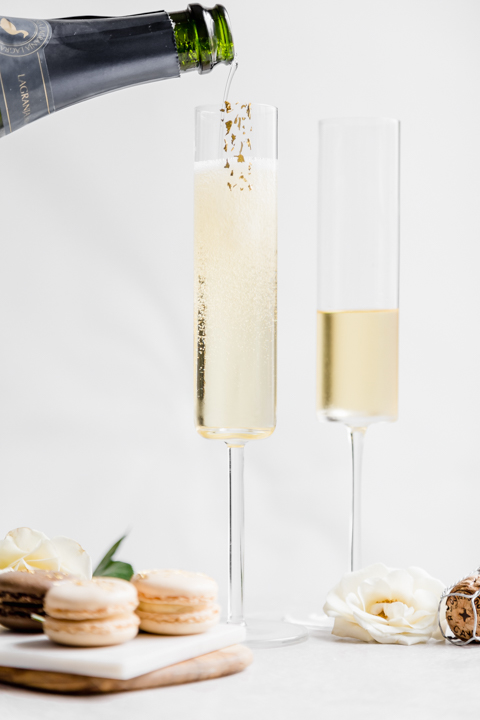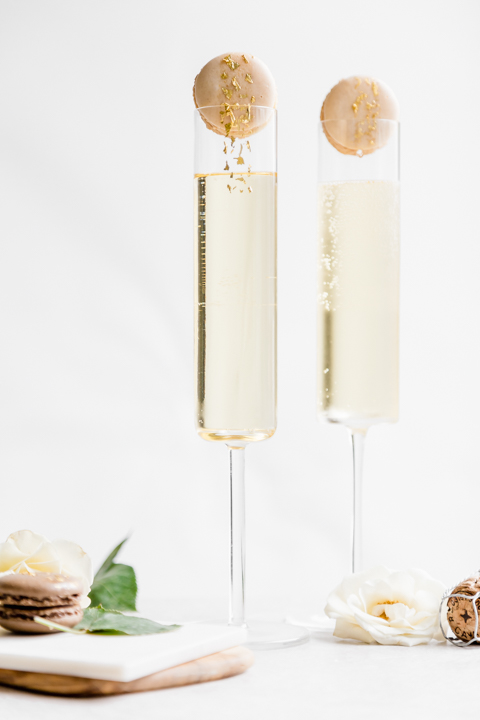 For the edible gold garnish, I dip a food designated paintbrush in orange blossom water, then paint a wet stripe down the center of the macarons and/or the flute itself. Then I use the paintbrush to grab bits of edible gold leaf (you can buy it as gold dust or in sheets, but I prefer the sheets) and place them on the wet stripe. That's it — they stick like glue. Just be careful not to grab the gold with your fingers, because it will stick to anything it touches.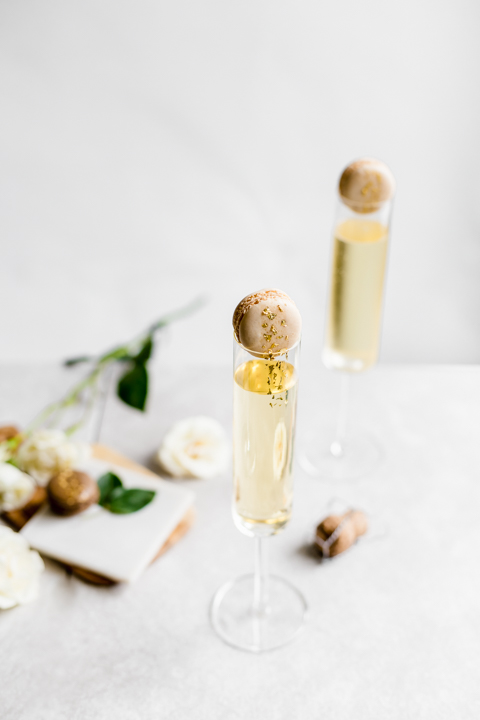 This easy cocktail will have you in the winning spirit.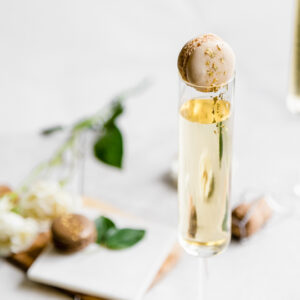 Ingredients
.75

oz

anejo Puerto Rican rum (or anejo tequila if you prefer)

.75

oz

Cointreau

1

dash orange bitters

Champagne or Cava to top
Instructions
Stir the rum, Cointreau and bitters with ice. Strain into a flute and top with Champagne.
Nutrition
Serving:
1
g
Calories:
139
kcal
Carbohydrates:
2.9
g
Sugar:
2.5
g