Building a Better Camp Lunch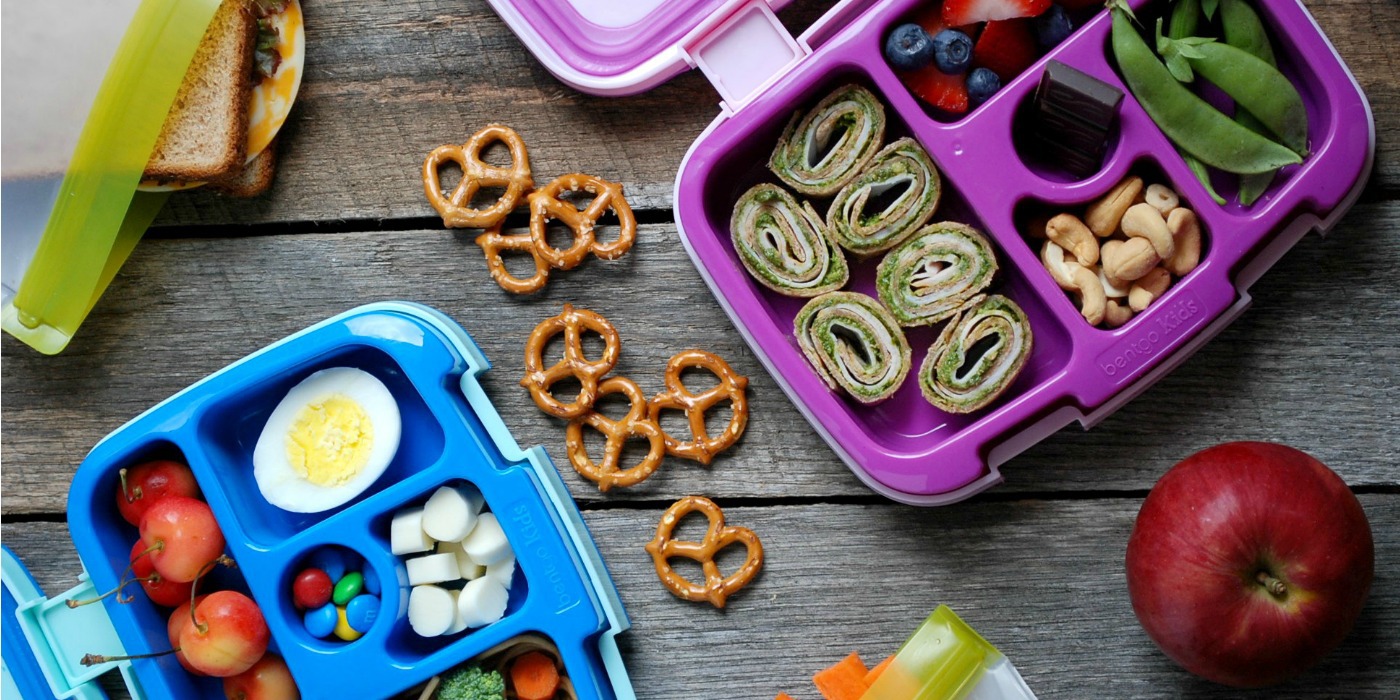 Thought you were done packing lunches when the school year ended? For lots of kids, summer means day camp—and that means even more lunches (and snacks) to pack.
Are camp lunches any different than school lunches? Yes and no. Here's what you shouldn't change when camp season rolls around:
Focus on a balanced, nutritious lunch (that's kid-friendly!)
For lunch packing, think about broad categories of foods and nutrients that kids need:
Protein sources: Deli meat, string cheese, hard-boiled egg, leftover grilled chicken or meat, nuts, seeds, edamame, hummus
Whole grain: Whole wheat tortilla, bread, or pita; whole grain crackers, whole wheat pasta salad, whole grain pancake or muffin, popcorn
Fruit/vegetables: Fresh fruit like berries, dried fruit such as apricots or a small box of raisins, individual fruit cups packed in juice, strips of peppers, carrot sticks, sugar snap peas, cucumbers
Calcium source: Milk boxes, yogurt, cheese, non-dairy sources like almonds, broccoli, or calcium fortified non-dairy milk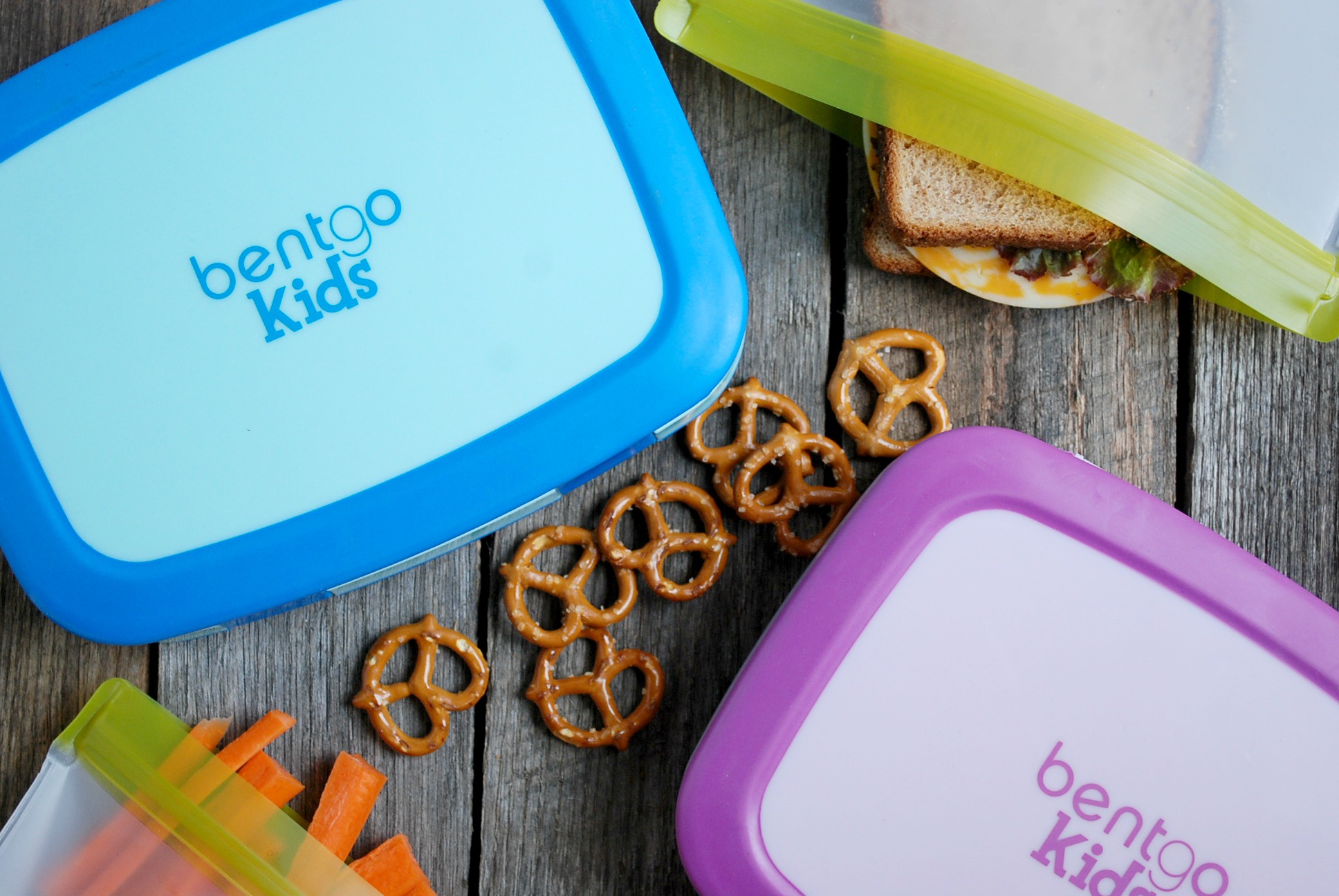 Make it look good
For kids, presentation is everything. I love using bento-style lunchbox containers because you can put in small amounts of different kinds of foods, and it always looks appealing and fun—and they're a lot more durable than a brown paper bag.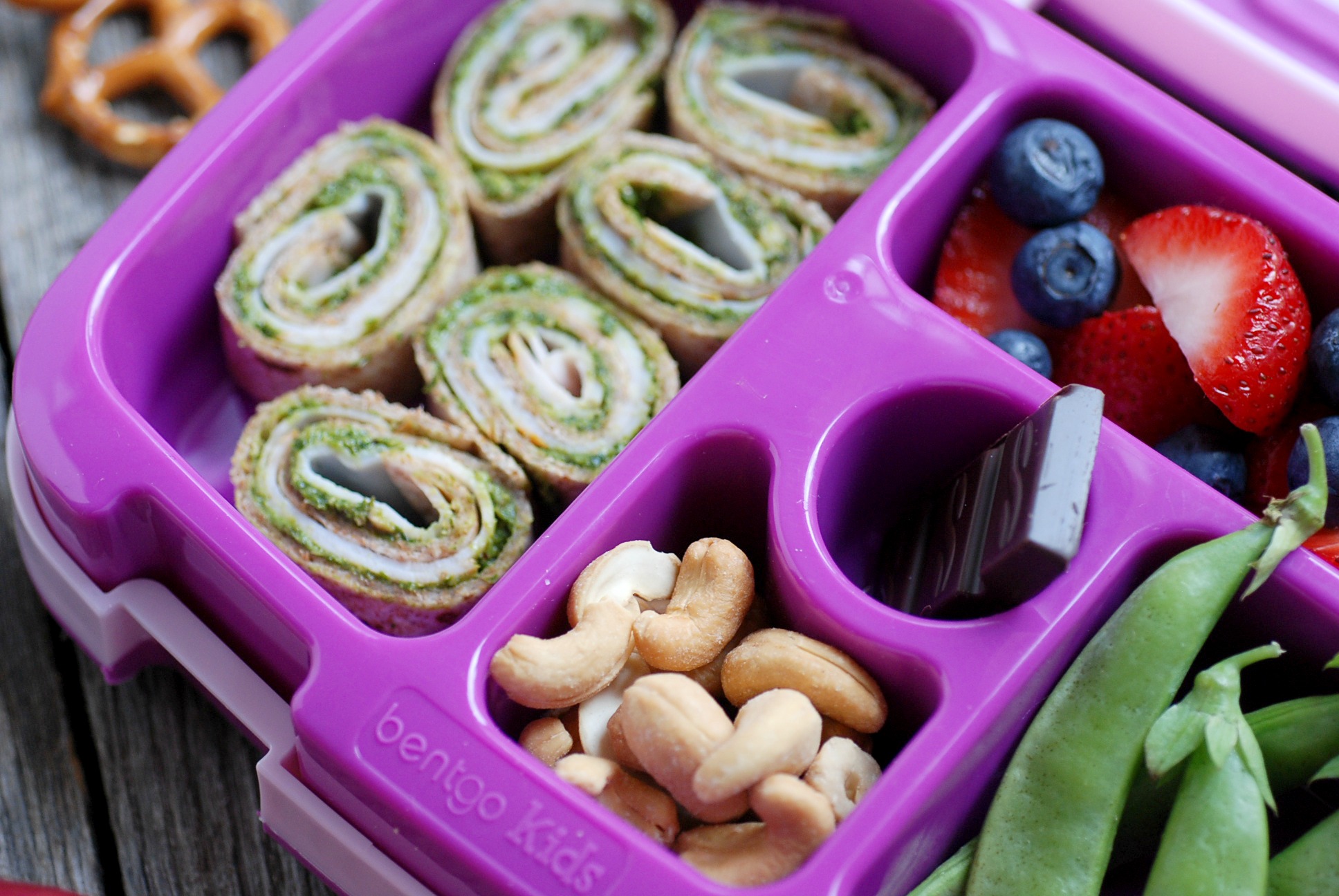 Find out the policy on tree nuts and peanuts
My kids don't have food allergies, but it's important information for ALL parents to know. Find out the camp's policy for peanuts and tree nuts and be sure to follow it. Children with life-threatening allergies need to be safe.
Here's what might change: Kids are typically a lot more active at day camps than they are at school—and the day may be longer for them—so you might want to pack slightly larger portions. Also, consider tucking a few snacks into their bags. A mix of snacks that contain protein (such as cheese) plus carbohydrates (like crackers or fruit) will restock energy and keep their bellies full and satisfied. Even better: Pack them in reusable bags for zero waste.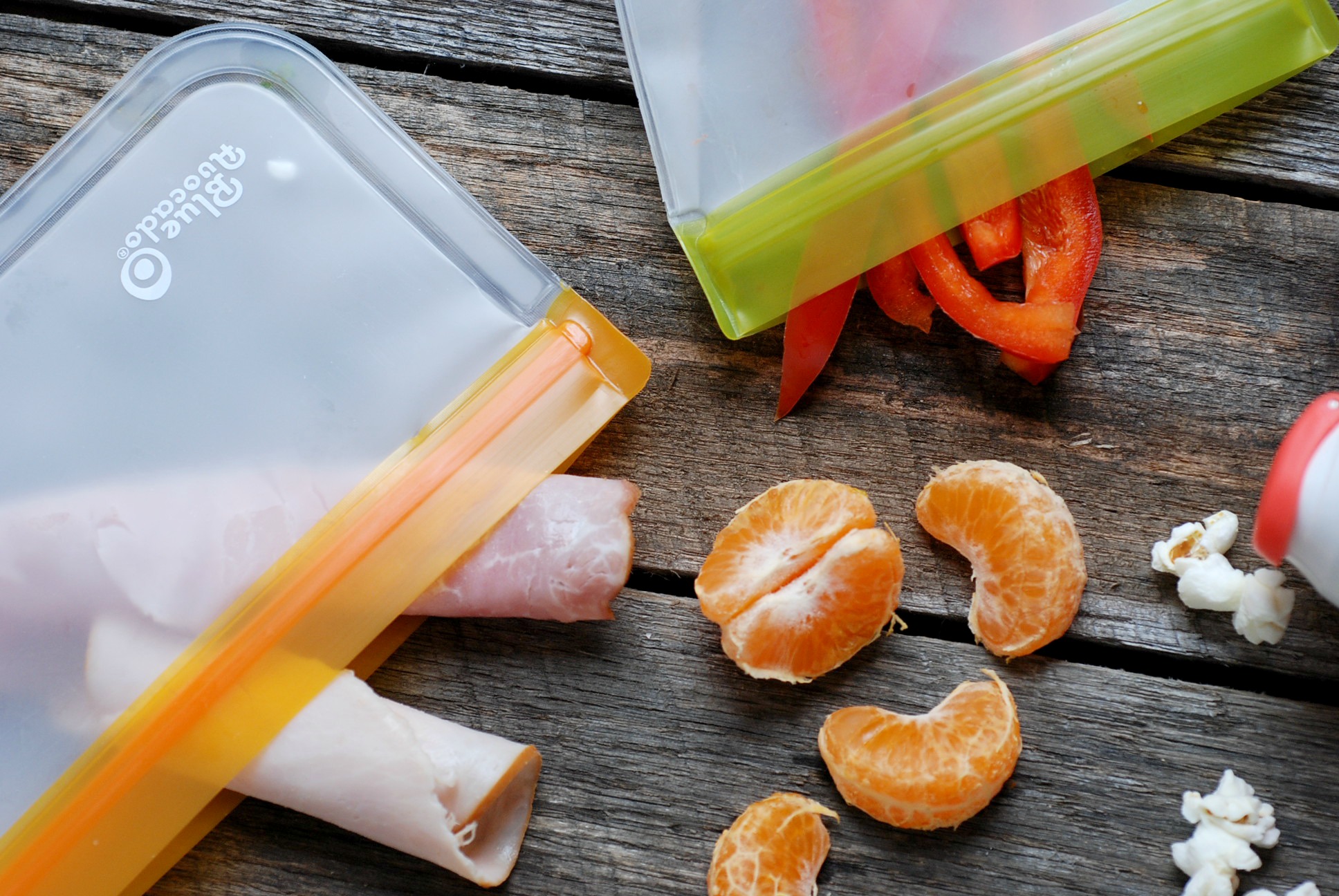 Stellar Snacks
Fresh fruit that's quick like easy-to-peel clementines, bananas (slice a notch in the top of the banana so they can get it started), apple slices (toss them in lemon and orange juice so they don't brown)
Veggies like carrots, grape tomatoes, bell peppers, and pea pods
Popcorn
Whole grain crackers
Homemade trail mix of whole grain cereal, chocolate chips, and dried fruit
Cups of unsweetened applesauce
Cheese sticks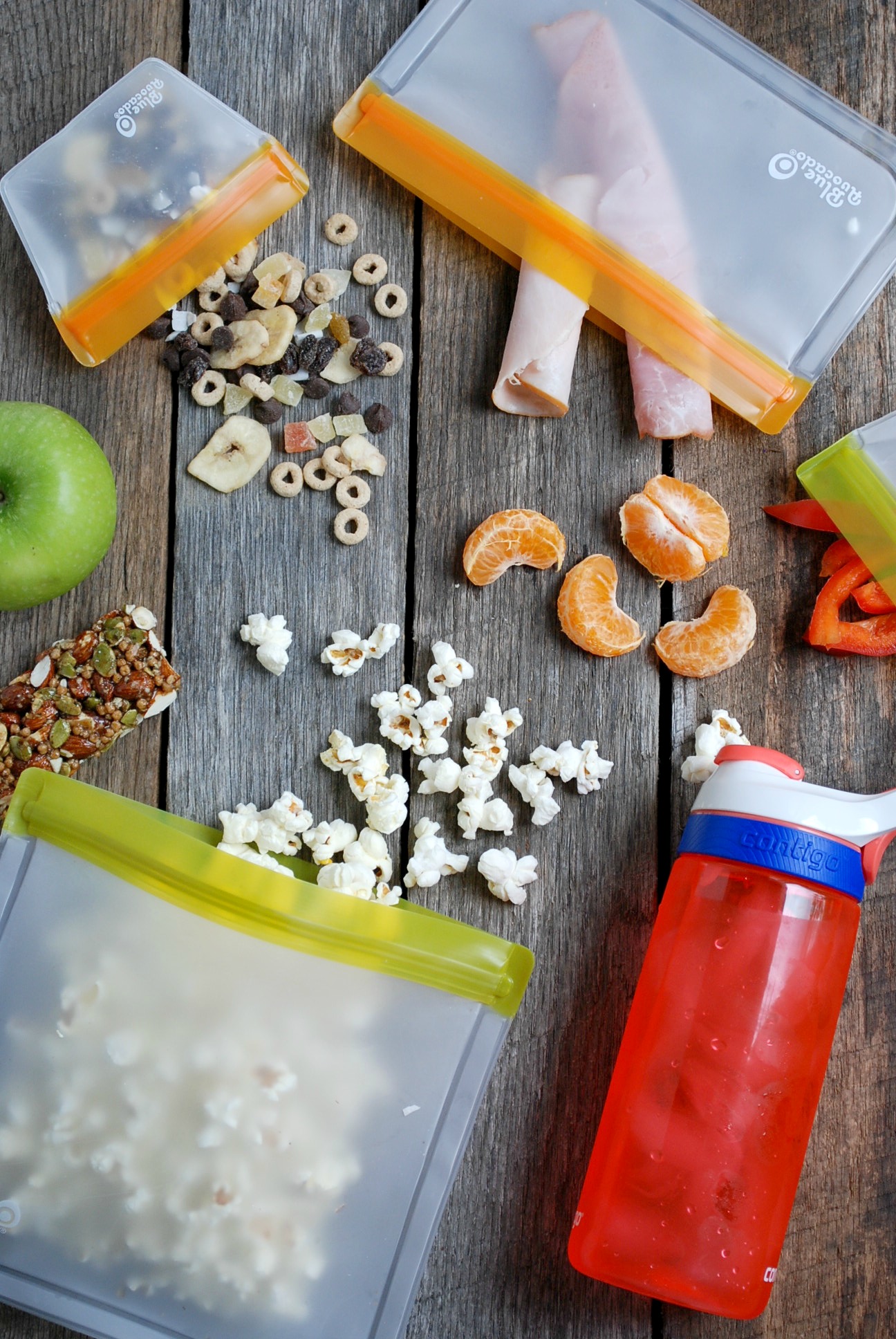 Healthy Hydration
A water bottle is a must at day camp, especially outdoor camps—and a quality reusable bottle will last you many summers. Water is the best hydration for kids and healthier than packing pouches of punch or bottles sports drinks, which may contain artificial ingredients and added sugar (and create extra trash). If your kids don't like plain water, add a splash or 100 percent juice or freeze 100 percent juice in an ice cube tray and put a few cubes in her water bottle.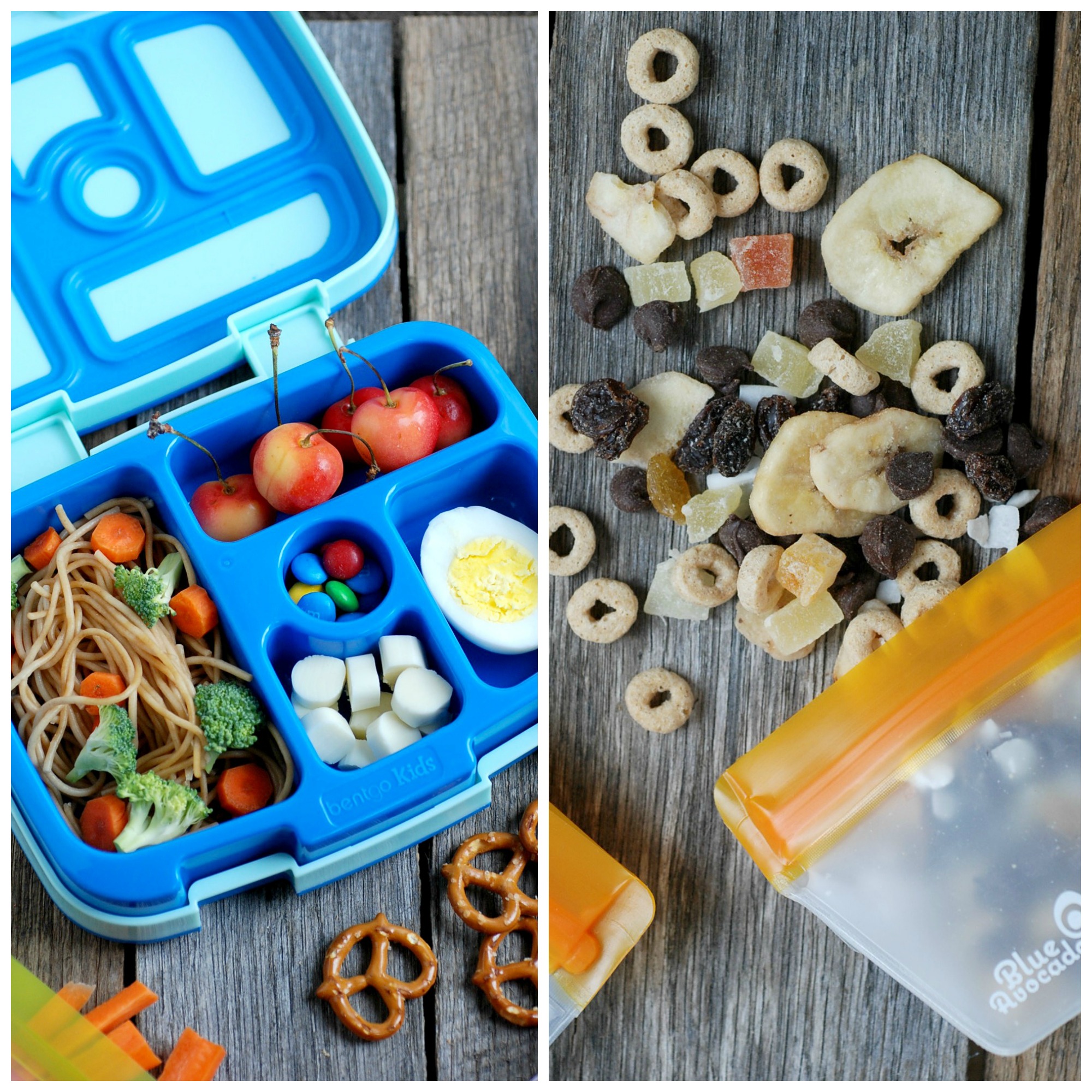 Time-Saving Tips
Pack lunches and snacks the night before
Having that extra 10 minutes in the morning can be a serious lifesaver. Or set everything you need on the counter the night before: The lunch bag, containers, and water bottle.
Involve your kids
Get their input on what they want for their snack and lunch. Then enlist their help in packing it. If you have items you always toss in—like cheese sticks, milk boxes, or fruit cups—keep them on low shelves where they can grab and pack them.
Make items in bulk for the refrigerator or freezer
Do some prep on Sunday to make the week go more smoothly. Deli meat sandwiches can be pre-made and frozen for the whole week. If you have multiple containers or bags, fill them with fruit or veggies you can grab the rest of the week.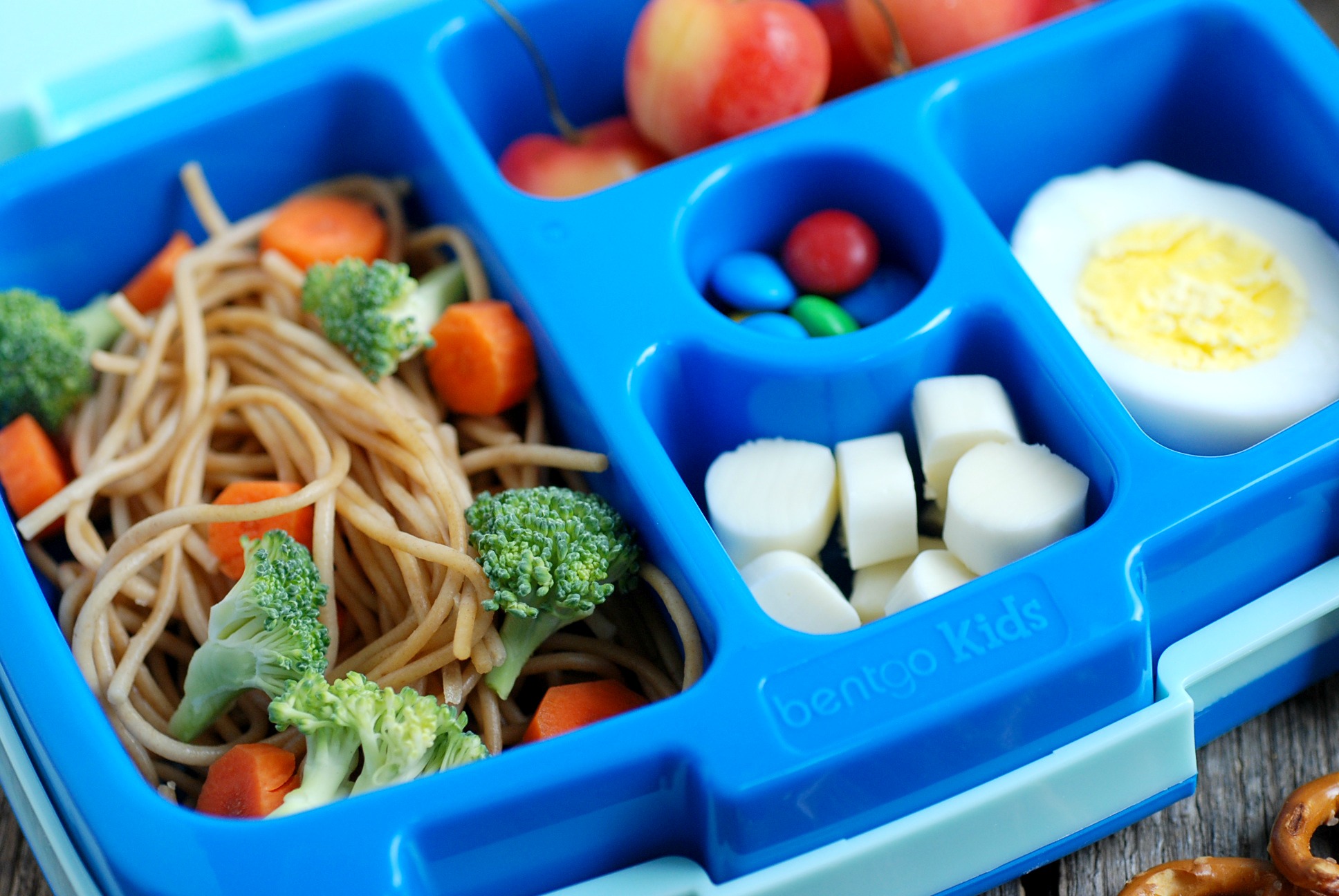 Products Shown: Bentgo Kids Lunchbox, BlueAvocado Reusable Zip Storage , Contigo AUTOSEAL Courtney Water Bottle