Build Your Own Shish Kabob Bar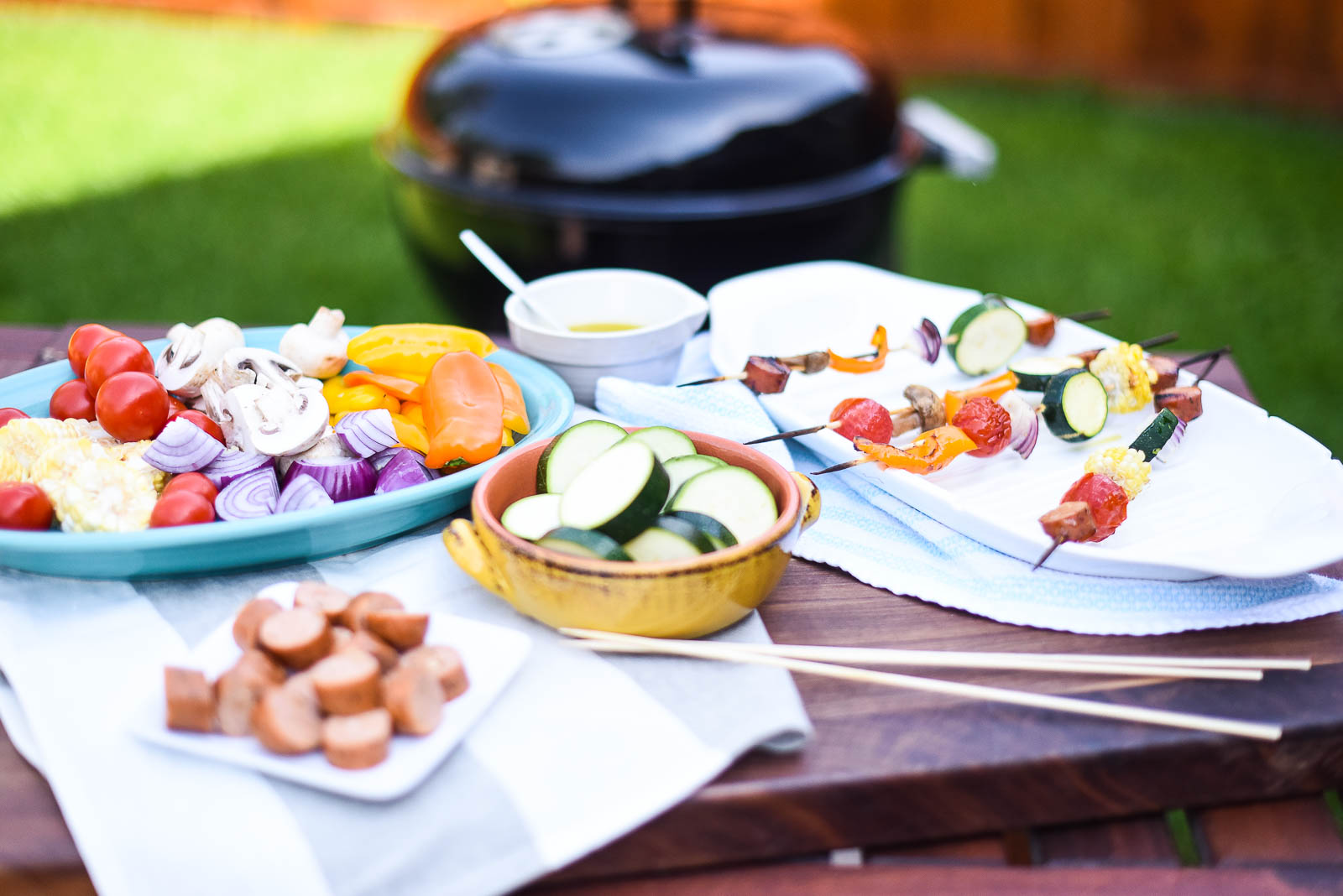 Everything tastes better on a stick, right? For your next family cookout, build-your-own shish kabob bar and skip the boring hot dogs.
Even picky eaters may be willing to try something new when building their own shish kabob.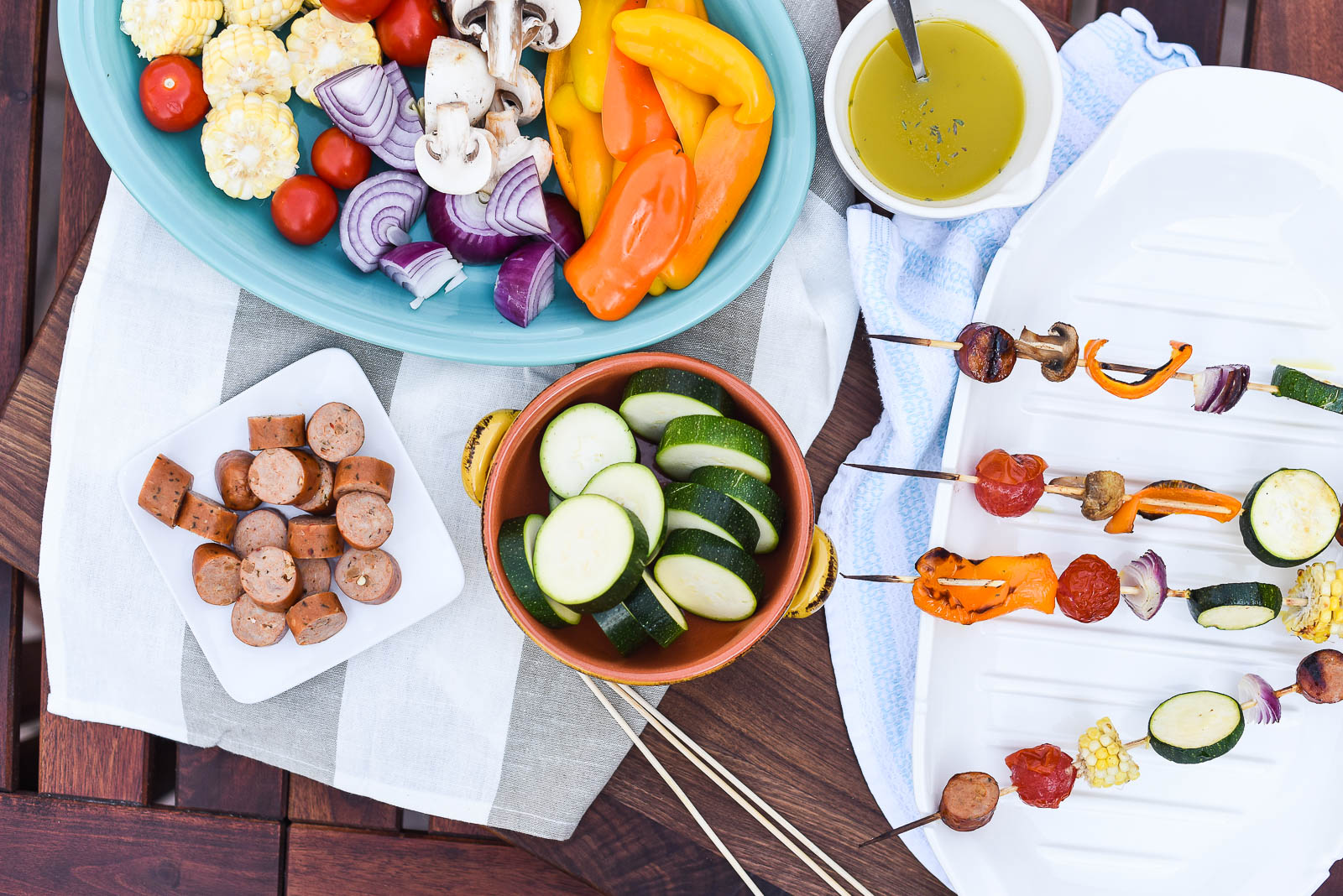 To encourage maximum culinary exploration, arrange a rainbow platter of colorful vegetables such as zucchini slices, chunks of corn on the cob and mini bell peppers. Skip the raw meat in favor of pre-cooked chicken sausages. They're an ideal option for kabobs because they come in a variety flavor combinations — no marinade required!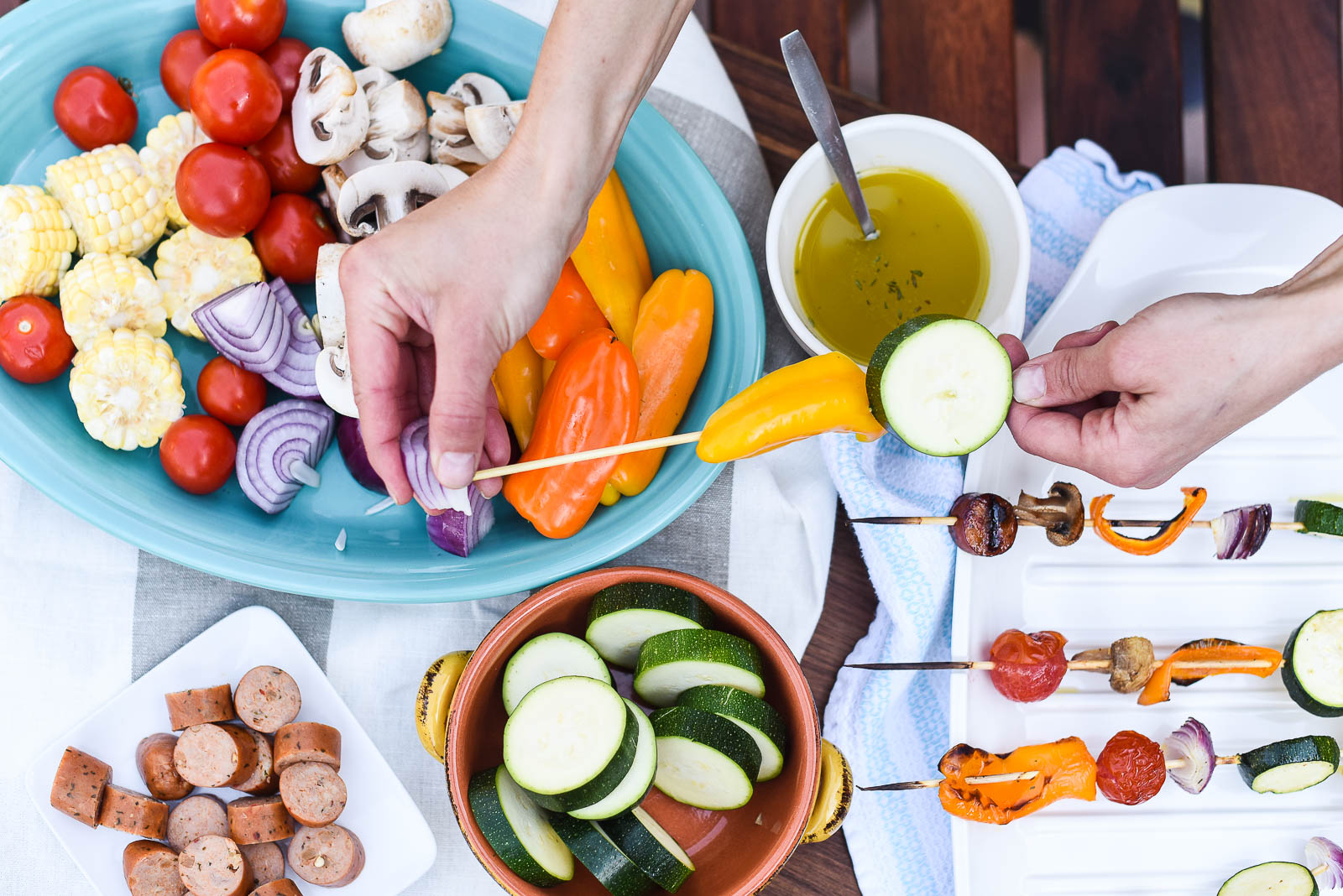 When young children are participating, I recommend using wooden skewers soaked in water for 30 minutes before threading. Wooden skewers are a safer bet for little hands since they cool faster than metal ones after grilling.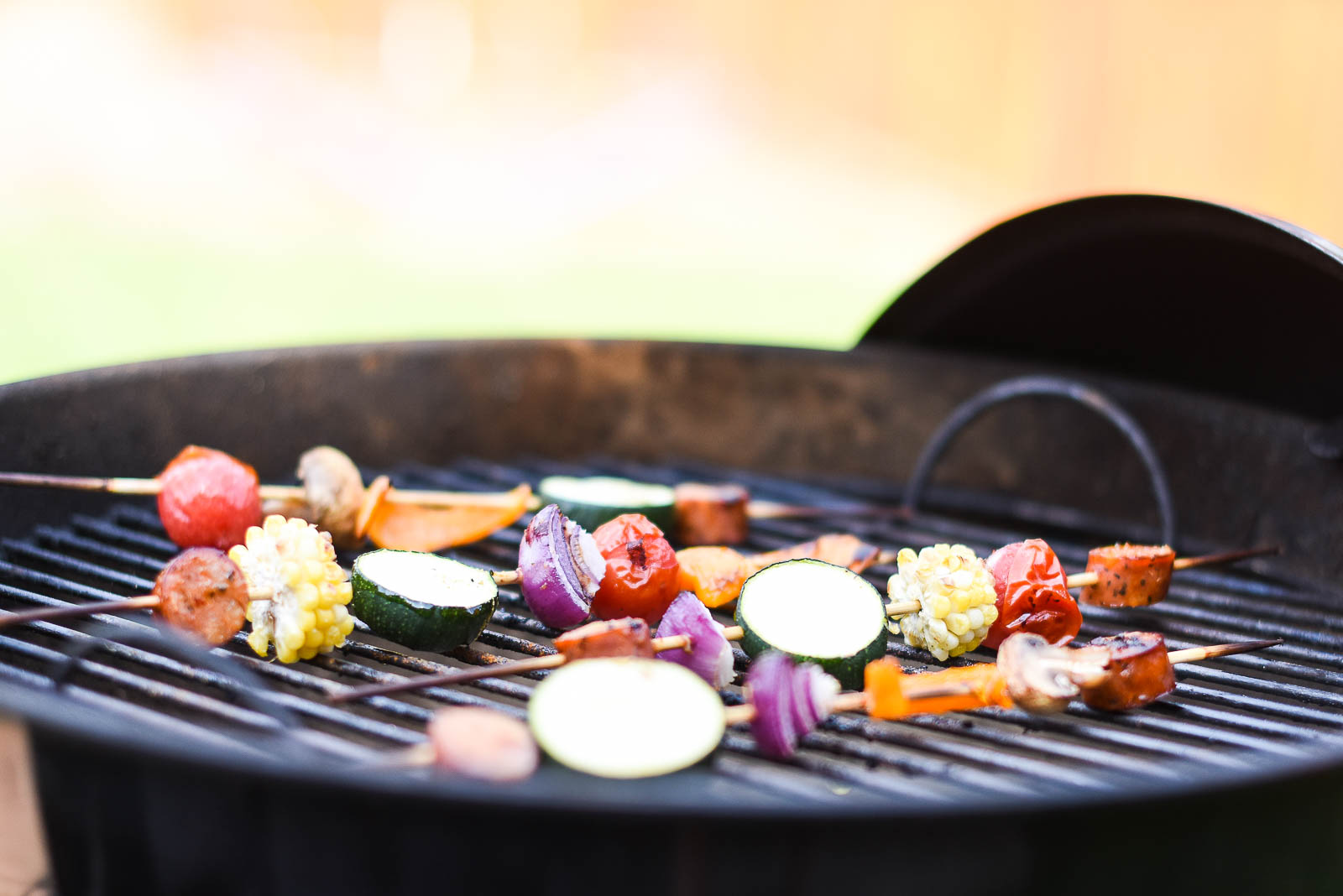 With a little bit of pre-planning and some creative presentation a shish kabob bar is sure to make your next family cookout a sizzling success.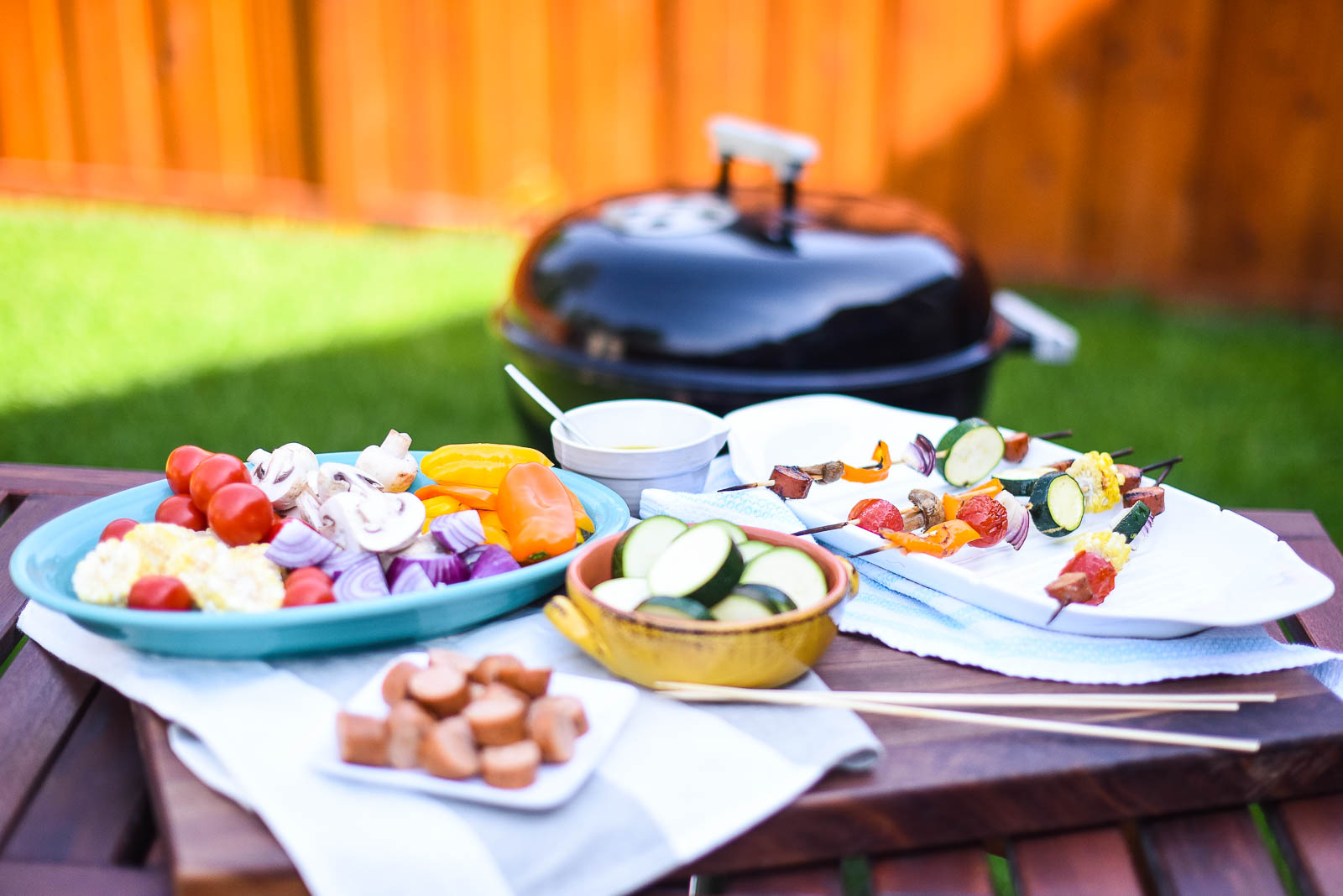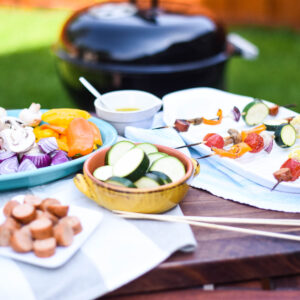 INGREDIENTS
8 bamboo skewers 1 pint button mushrooms, sliced in half
4 ears of corn, husk and silks removed and sliced into 1-inch rounds
1 medium zucchini, sliced into rounds
2 bell peppers, sliced into strips
2 medium red onions, peeled and quartered
1 pint cherry tomatoes
4-6 pre-cooked chicken sausages in your favorite flavor, sliced into 1-inch pieces
For the Dressing:
1/4 cup olive oil
1 tablespoon dijon mustard
Juice of 1 lemon
1 teaspoon fresh thyme, minced
INSTRUCTIONS
Soak bamboo skewers in water for 30 minutes before grilling.
Arrange all vegetables and sausage pieces on platters
In a small bowl, whisk together olive oil, mustard and lemon juice. Add thyme and whisk until smooth.
Heat a gas or charcoal grill to 450 degrees.
Encourage each diner to thread ingredients on their skewers as desired. Brush each kabob with the dressing mixture before placing on the grill. Grill skewers over direct heat for 10 to 15 minutes, turning a 1/4 turn every 2 to 3 minutes or until vegetables and sausage are cooked through and lightly charred.
Serve immediately with remaining dressing.