Homemade Lemon Curd to Brighten Up Winter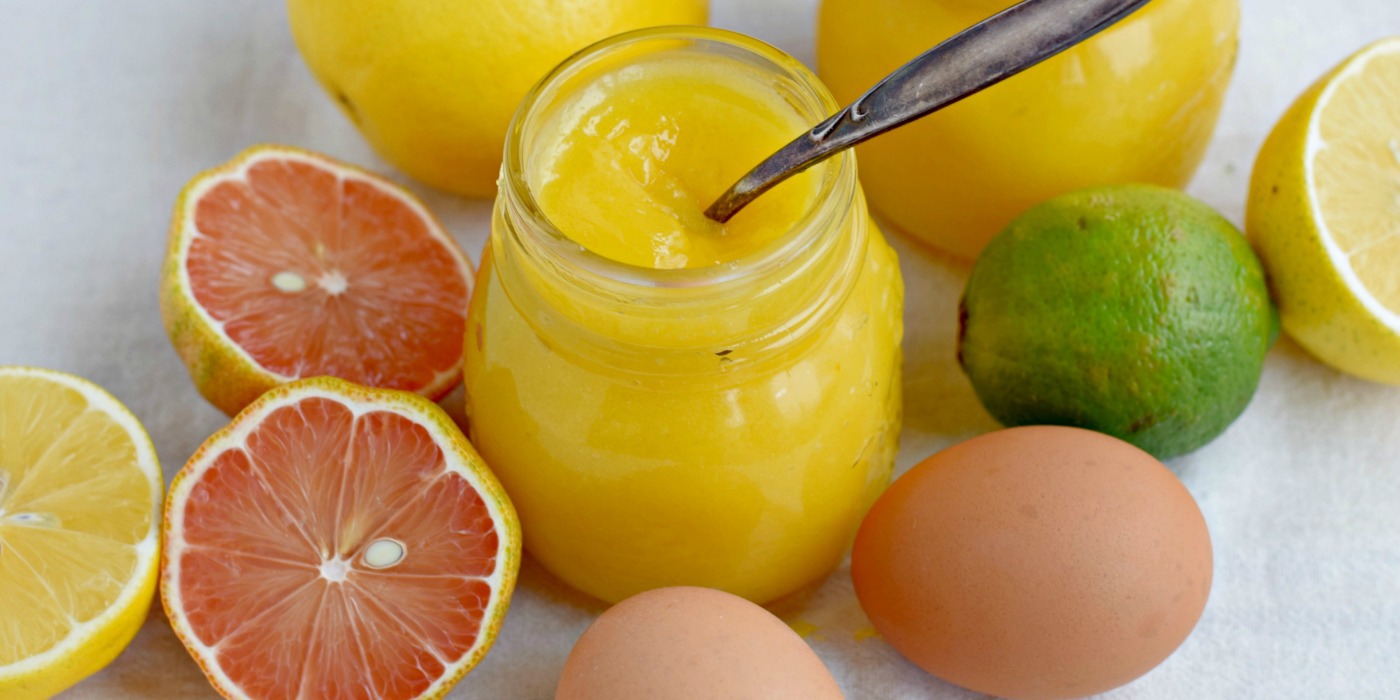 Winter is specialty citrus season. Embrace it! Nothing brightens up a cold, gray day like a sunny burst of vitamin C from your favorite citrus fruit.
At this bountiful time of year, do not limit yourselves to the familiar lemons, limes and navel oranges. Explore the whole range of citrus fruits from blood oranges and Key limes to Meyer lemons and pomelos. Your local grocery store should have a wide variety of these exotic varieties available through March.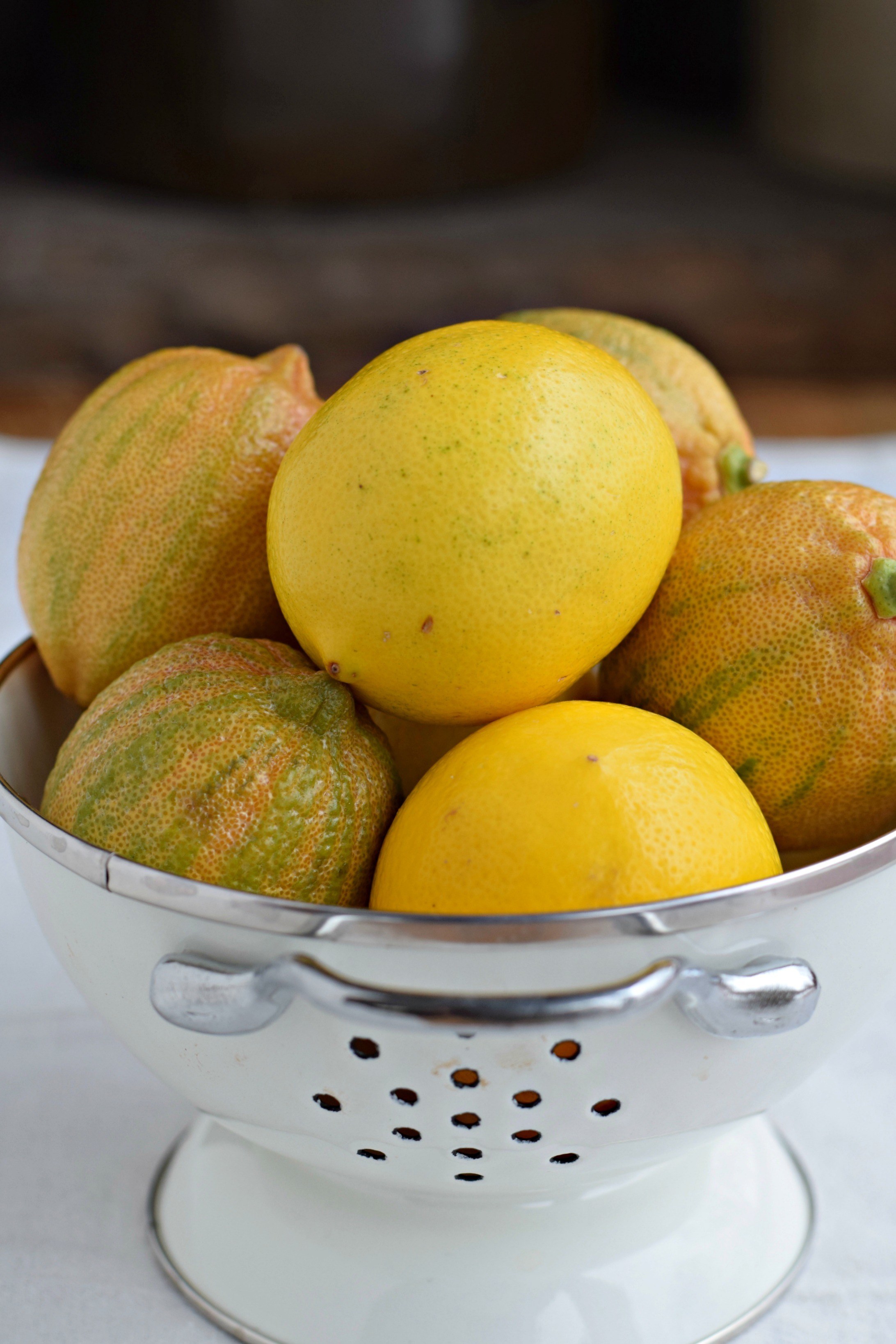 While tangerines are delicious eaten out of hand and grapefruit makes a refreshing breakfast, citrus fruits are also incredibly versatile in cooking and baking. Try adding blood oranges to a winter salad, stuffing a roast chicken with lemon or marinating pork in lime juice. Citrus fruits add a bright acidity and a jolt of welcome color to your dishes.
One of my favorite citrus recipes is rich, silky lemon curd. Lemon curd is a traditional British delicacy that you might see at an elegant tea party. In addition to being a delicious and versatile treat, lemon curd makes an impressive edible gift.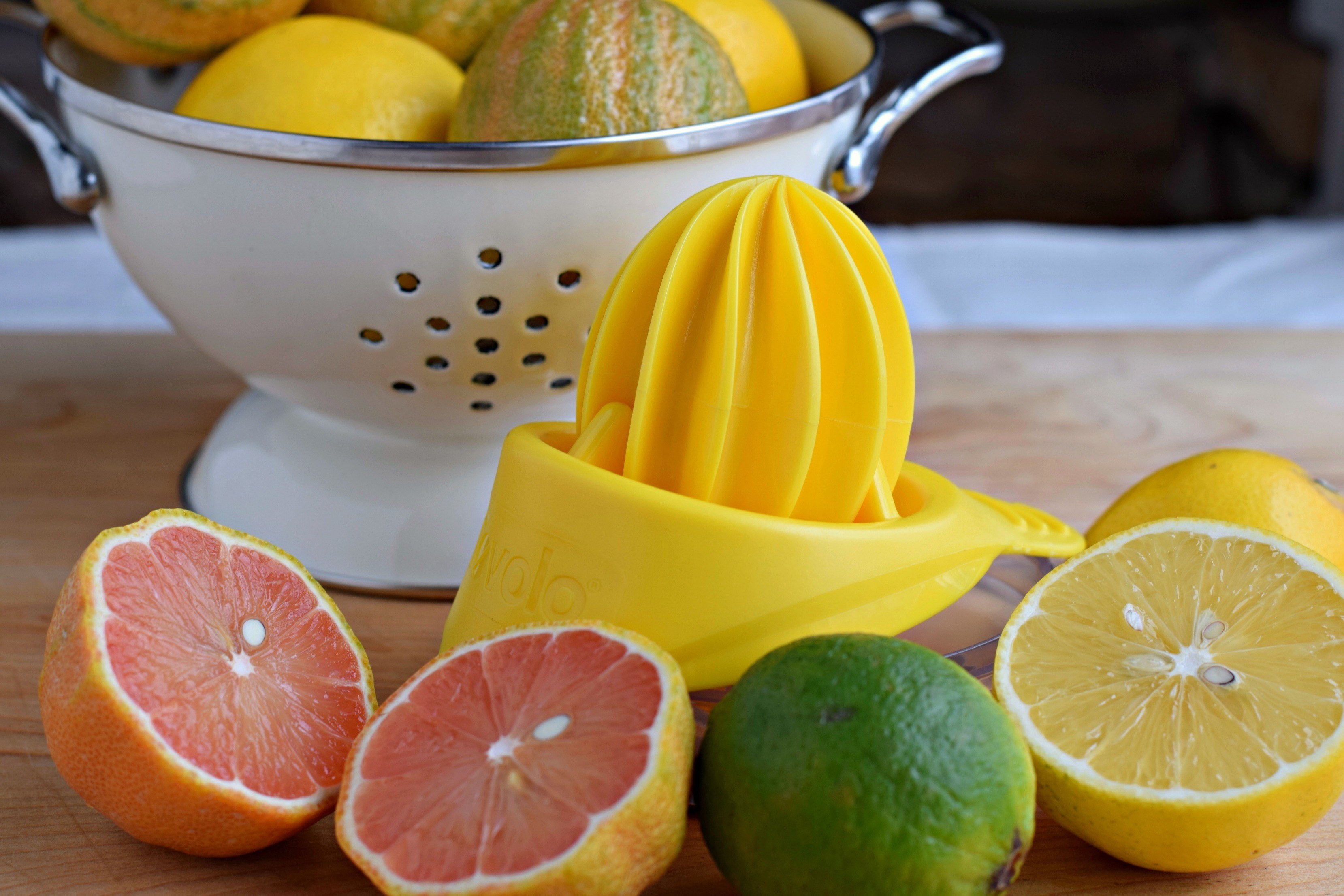 To prepare lemon curd, zest and juice several lemons. For fun, try some unusual varieties like Meyer lemons or pink lemons, which are also known as zebra lemons because of their variegated appearance. For squeezing every drop of juice out of my fruit, I rely on the Tovolo Tabletop Citrus Reamer. This reamer's clever strainer reserves the pulp while its base cup collects and measures the juice.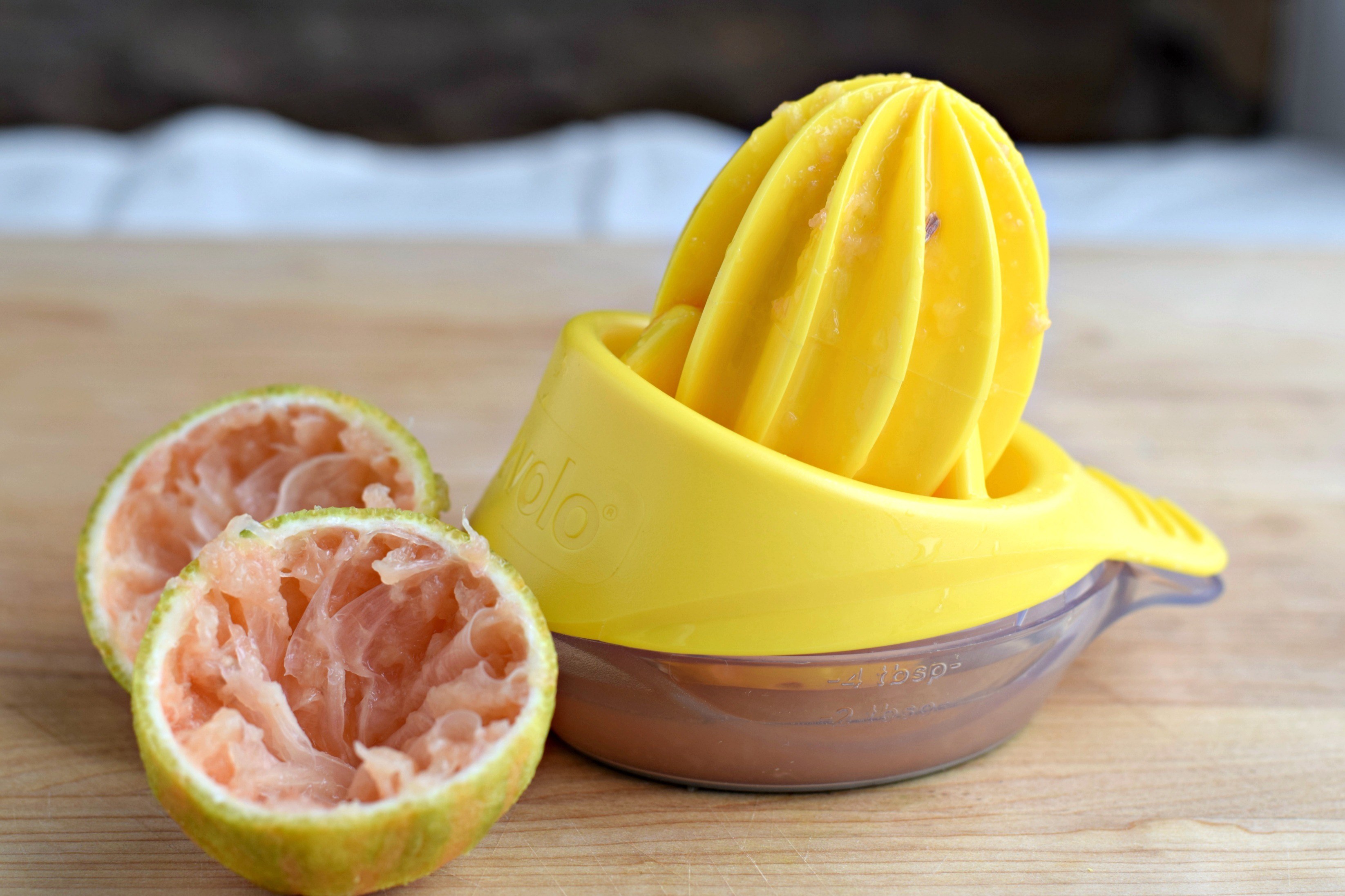 Next, separate six eggs. Separating eggs used to be one of my least favorite kitchen tasks but then I found the Tovolo Silicone Yolk Out which sucks up the entire yolk, leaving the white behind. How ingenious! You only need the yolks for this recipe, but don't discard the whites! Save them for an egg white scramble, meringues, or better yet angel food cake.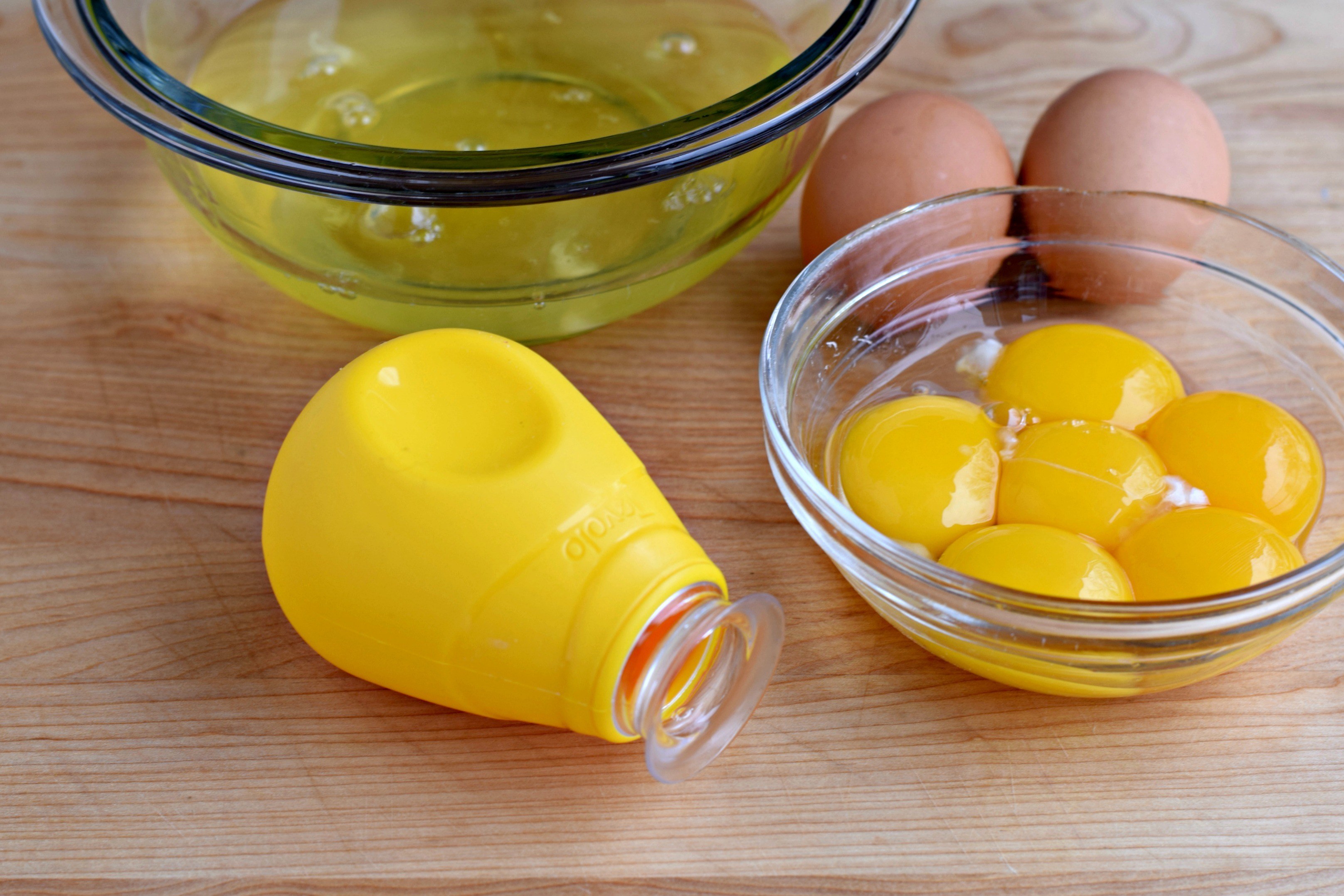 The egg yolks are mixed with the lemon juice and sugar and then the mixture is cooked gently on the stove until thickened. Give the curd your undivided attention for the ten minutes or so that it is on the stove. It is important to cook it gently or you will end up with scrambled eggs.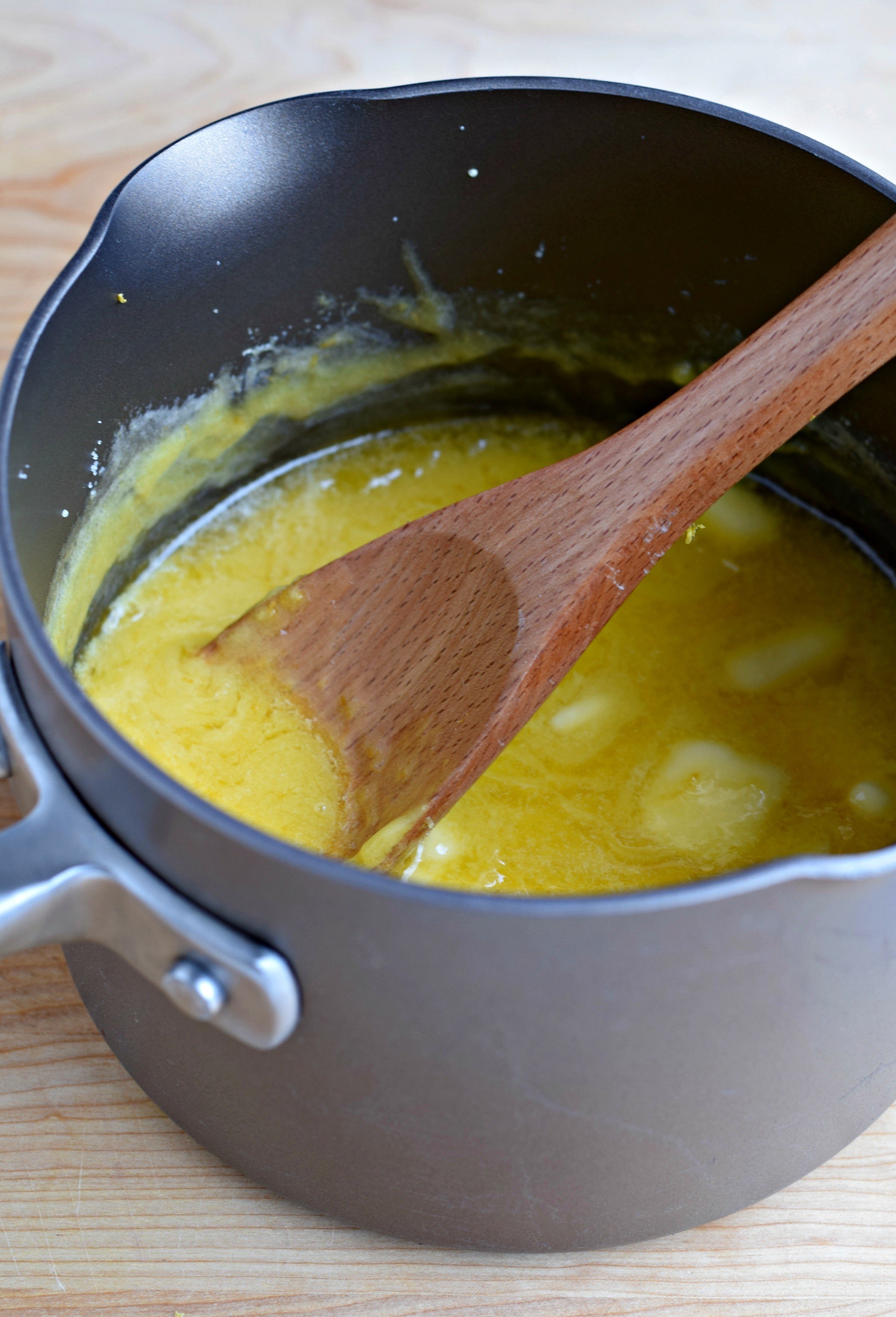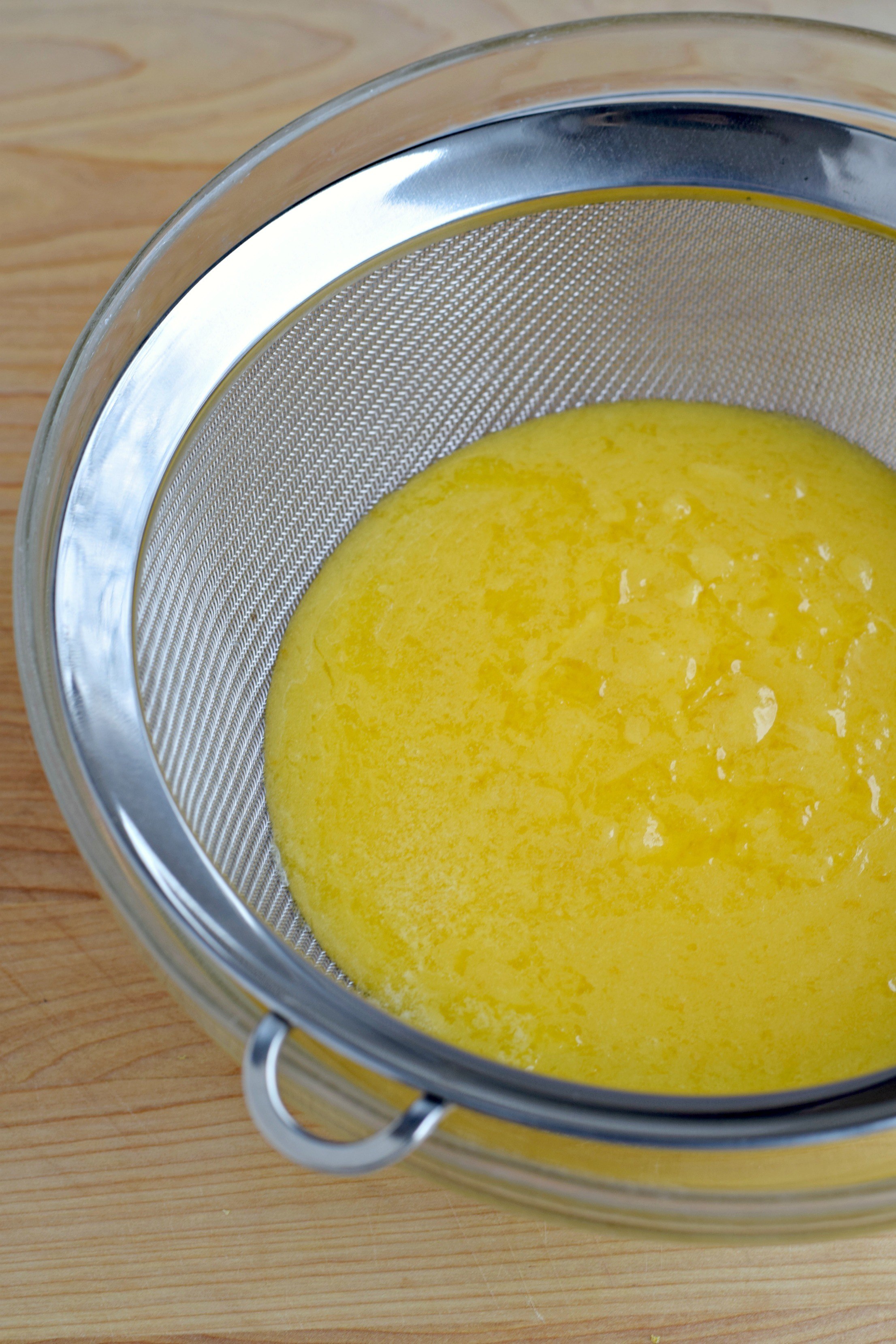 Even if you do cook your curd nice and gently, you may still find small bits of cooked egg in it, so be sure to strain with a fine-mesh strainer. You want your curd to be silky smooth. I like the OXO SteeL Strainer for this task because it captures small solids while allowing liquids through and rests on the rim of a bowl for easy straining.
After straining, pour the lemon curd in a pretty glass jar for storage. I favor these adorable Bormioli Rocco Quattro Stagioni jars, especially when preparing lemon curd for gifting. This recipe will make two 5-ounce jars with some left over.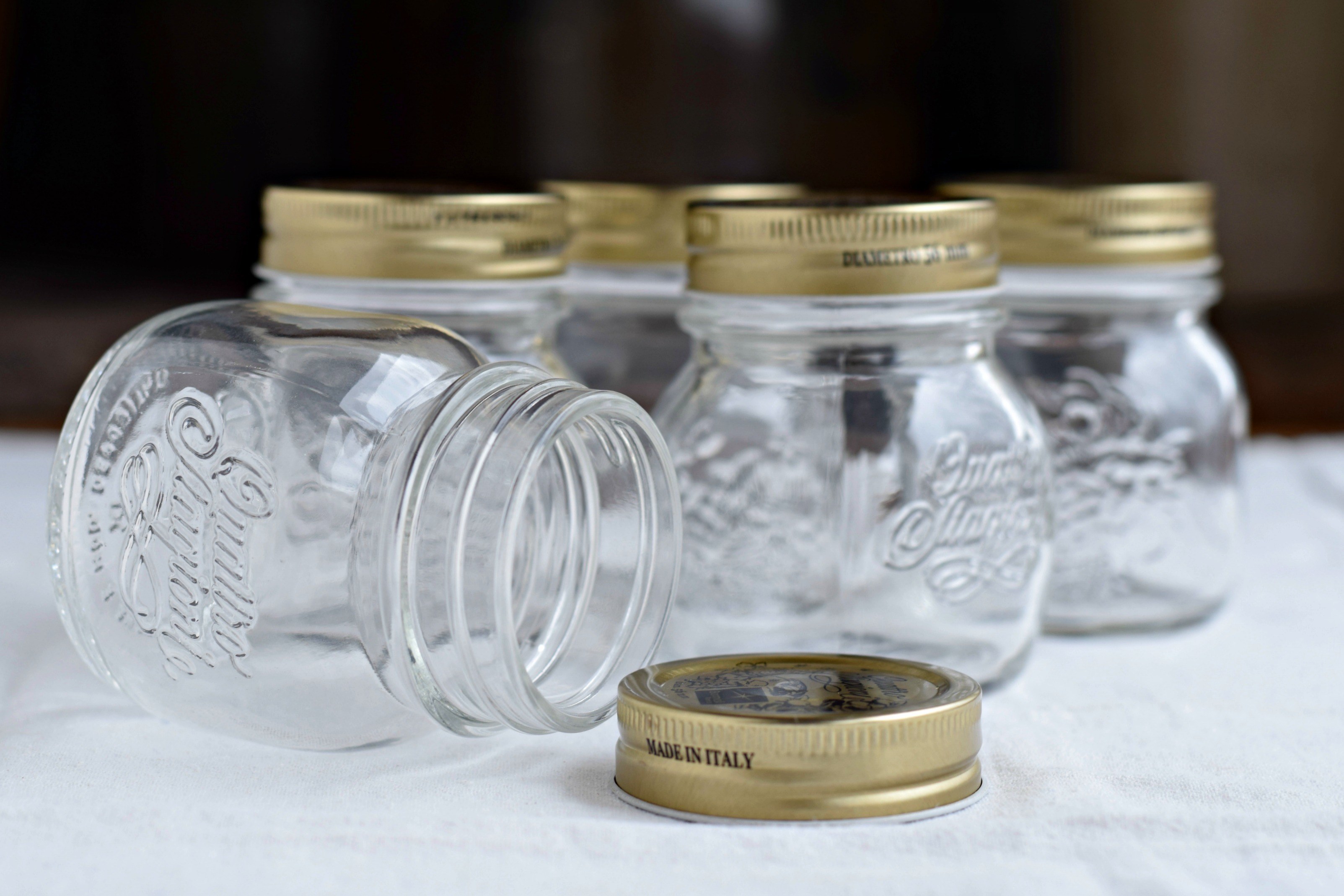 People often ask me how to serve lemon or lime curd. For some reason, these people are not content just to eat it straight from the jar, which is arguably the highest and best use for something so delicious.
If you must serve your lemon curd with something, the possibilities are endless. Spoon some into plain yogurt, use it as a dip for berries or drop a dollop on some pound cake — and then serve that with berries!
You can also use citrus curds as a cake filling or spread in a tart shell for an elegant dinner party dessert. Believe me, once you make a batch, you will find it gone before you know it. Lemon curd doesn't languish in the back of the fridge.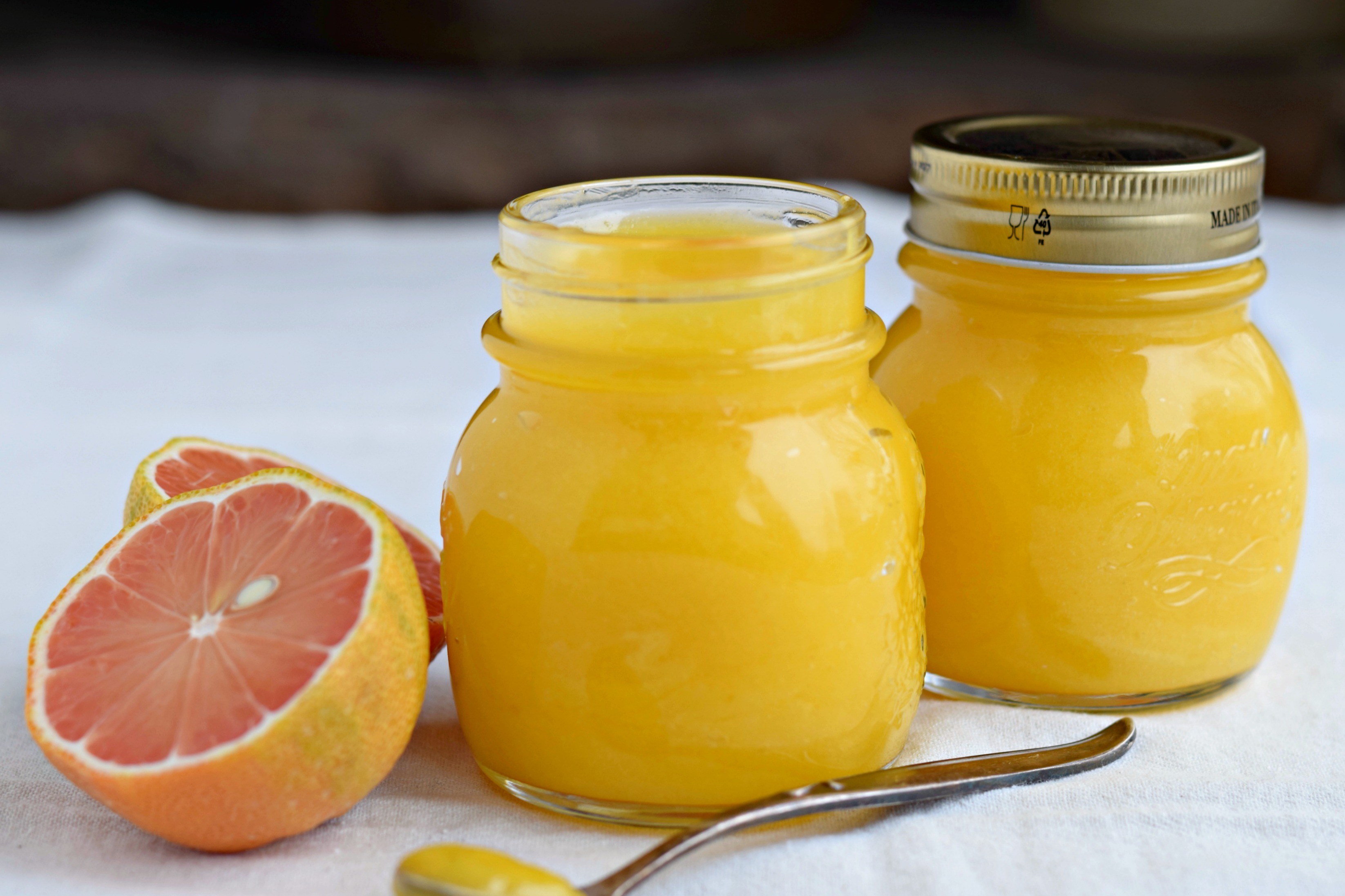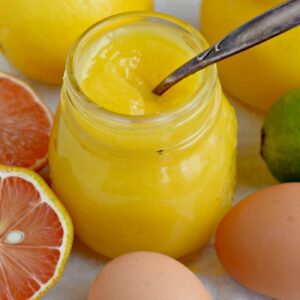 INGREDIENTS
6 eggs
1 cup sugar
2-3 lemons, such as Meyer or pink lemons
1 stick unsalted butter, cut into pieces
INSTRUCTIONS
Zest and juice the lemons until you have a half-cup of juice. You can add the zest with the juice but you will want to strain it out at the end. (Or save the zest for another use, like making citrus sugar or citrus salt!)
In a heavy-bottomed medium saucepan, whisk together the egg yolks and sugar until well-combined. Add the lemon juice to the pan and stir to combine.
Gently heat the mixture over medium-low to low heat, stirring constantly until thick enough to coat the back of a spoon, about 10 to 15 minutes. Do not let curd boil!
When curd has thickened, remove from heat and stir in the butter. (The residual heat of the curd will melt the butter.)
Strain the curd through a fine-mesh strainer into a bowl to remove any pieces of cooked egg. Pour curd into glass jars.
Refrigerate until needed. Lemon curd will keep for several weeks.
Note: Lemon curd can be frozen as well. Leave extra room at the top of the jars for expansion.