Boozy, Frozen Pumpkin Spice Lattes That Are Better Than the Original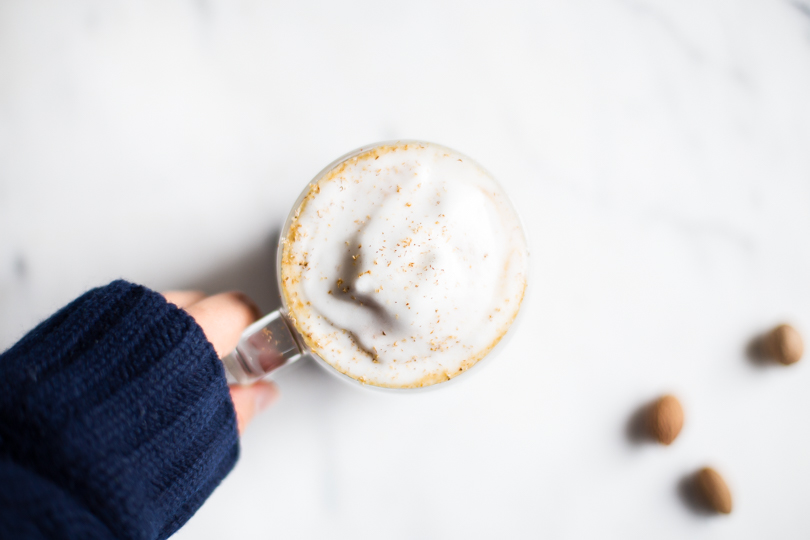 Ah, the PSL (aka the Pumpkin Spice Latte, for those of you who've never walked into Starbucks). Whether you spend each year counting down the days 'til you can drink your baking spices, or just love to hate on all the pumpkin madness, you have to admit that the Pumpkin Spice Latte has become the most iconic drink of fall.
BUT… let's be honest. Some PSLs have earned their bad rap (looking at you, super sweet versions and artificial gunk). This year, I set out to make my own pumpkin spiced beverage, with a lot less sugar and two fun twists. My recipe is boozy and frozen, because if I'm gonna treat myself, I want all the decadence of a dessert. This PSL may look and taste like something in the milkshake family, but it clocks in with waaaaaay less guilt.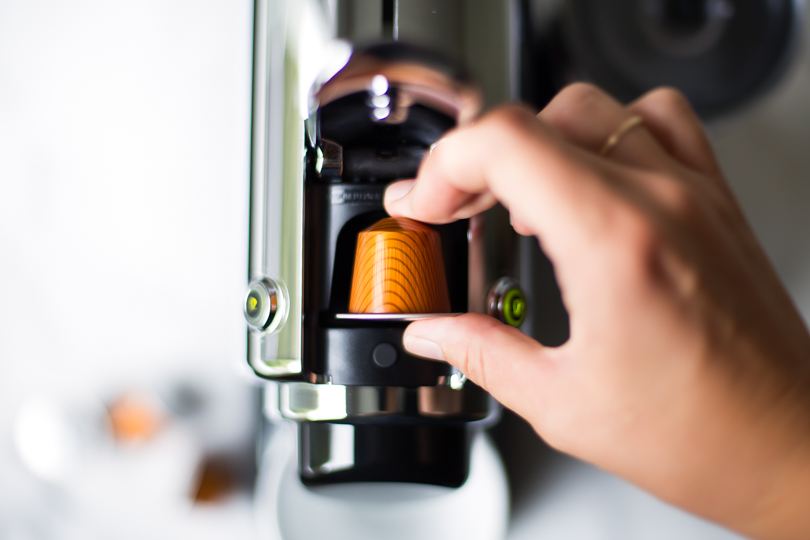 I was so very tempted to create a pumpkin spiced syrup for this that I just knew you'd all love, but you know what? I get that not everyone loves making syrups, no matter how tasty and versatile they may be. Sometimes we just want to throw things we can buy at the grocery store in a blender and call it a day, so that's what we're doing here.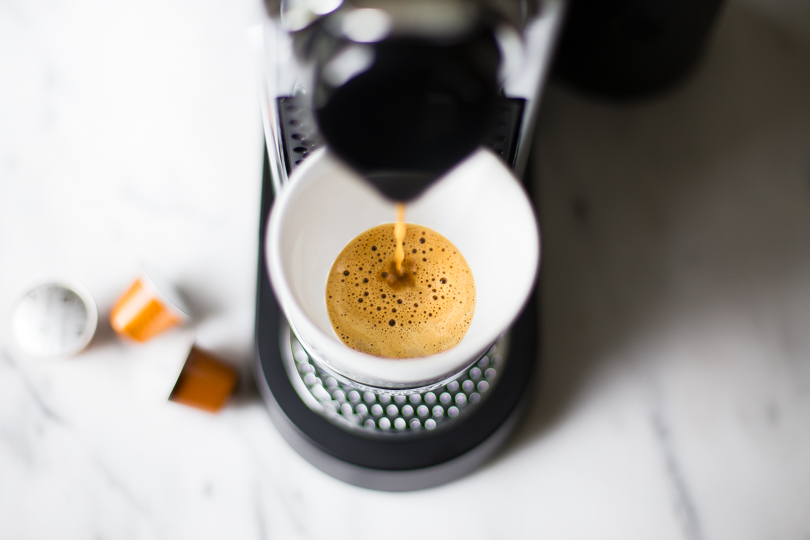 Ready for this? All this Pumpkin Spice Latte recipe calls for is maple syrup (the real kind, no cheating with those high fructose pretenders), canned pumpkin, pumpkin spice, almond milk, espresso, and bourbon. No heavy cream or whole milk or refined sugar. I had everything but the canned pumpkin in my kitchen already (please don't judge me for keeping bourbon in my kitchen), and the pumpkin was starting me in the face at every end-of-aisle display in every grocery store anyway. Ludicrously easy to get this time of year.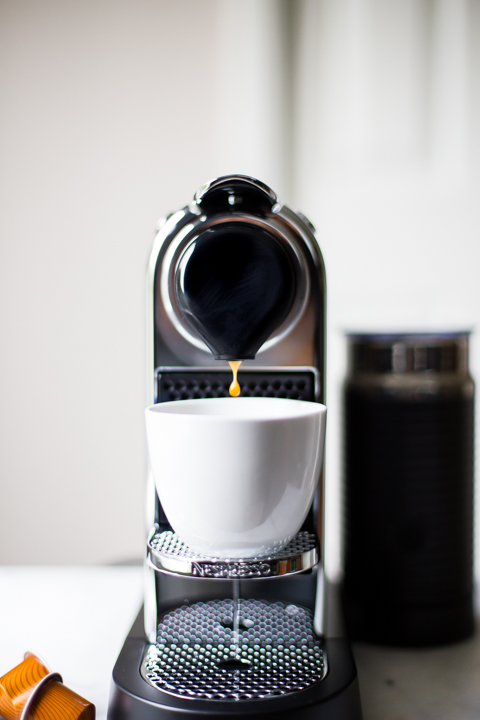 If you read my recipe for blender daiquiris (and you totally should, because it's flipping delicious), you know I'm obsessed my Vitamix. A high-speed blender just helps achieve that smooth, thick, almost creamy texture.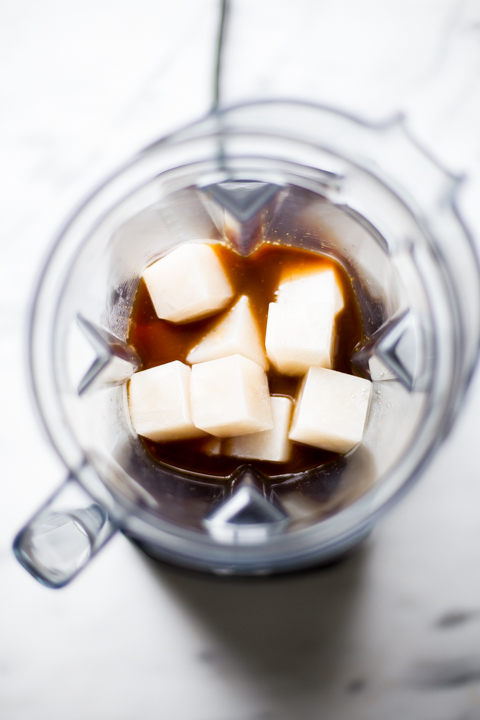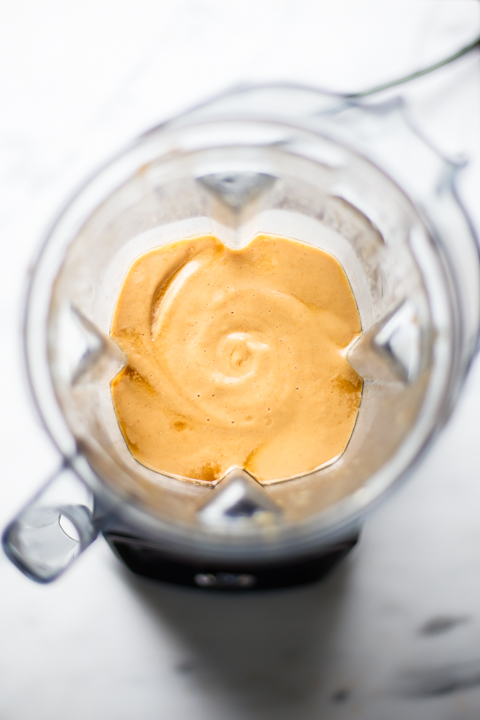 Now, let's talk about espresso. It goes into all your fancy lattes, and it's what makes them so much better than an average cup of joe. But it's tricky and expensive to make at home, right? Wrong. As someone who can't function on less than two caffeinated beverages per day, and who cannot be trusted to operate expensive, complicated machines before said caffeine intake (aka traditional espresso machines), to say that I worship my Nespresso Citiz in the morning would be putting it lightly.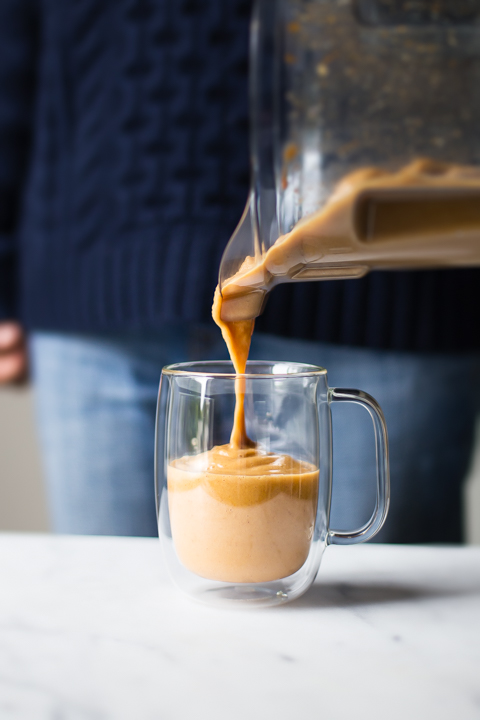 I push a button, and hot, frothy espresso pours into my cup. It's like magic. Dark, rich, caffeinated magic. You can try this recipe with cold brew in a pinch, but it really doesn't measure up to the massively concentrated flavor of fresh espresso. My Citiz is gorgeous to look at and takes up hardly any counter space. It's already saved me a small fortune in lattes, which are about four times less expensive to make at home than to buy at a café.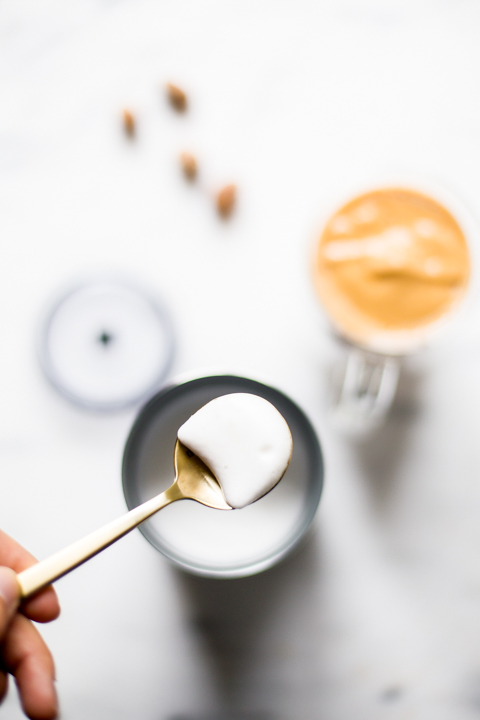 If you get the Citiz + Milk like I did, you can also use the attached frother to make almond milk foam, which I used instead of traditional whipped cream to top this spiked, frozen Pumpkin Spice Latte recipe. Told you it was pretty dang guilt-free.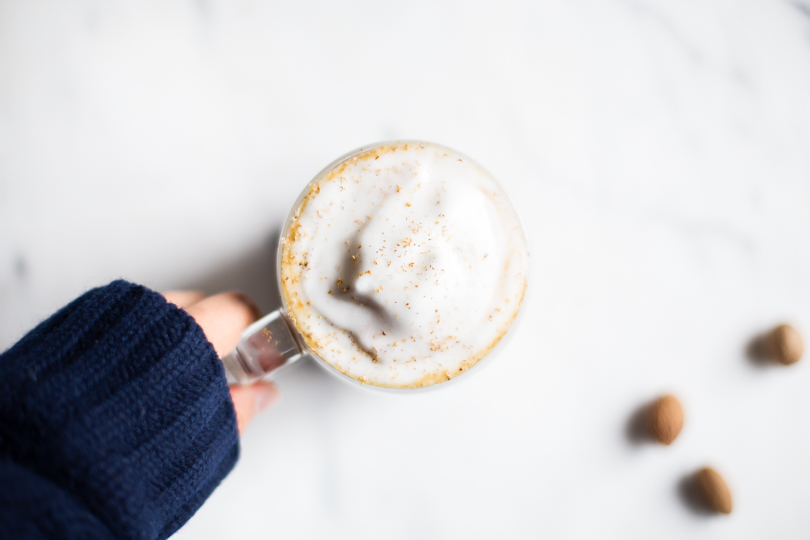 Enough gushing — let's get to the goodies. I like to garnish this with freshly grated nutmeg, but a pinch of cinnamon or a salted caramel drizzle would also be delish.
Boozy, Frozen Pumpkin Spice Latte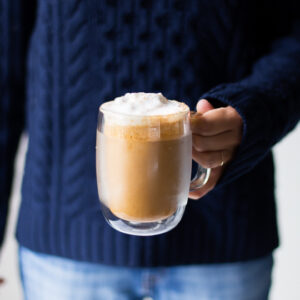 INGREDIENTS
12 oz unsweetened almond milk, frozen into cubes
3 oz bourbon
2 shots of espresso (I used Nespresso Caramelito pods)
2 oz real maple syrup
2 tbsp canned pumpkin
1 tsp pumpkin spice
INSTRUCTIONS
1) Do ahead: freeze the almond milk into ice cubes. [You can use cashew milk or regular whole milk if you're not into almond.]
(2) Add everything to blender, blend on highest setting until fully blended.
(3) Pour and top with almond milk foam (I foam almond milk in my Nespresso frother), or plain whipped cream. Garnish with freshly grated nutmeg or a pinch of cinnamon.