BBQ Chicken Dip with Homemade Ranch Recipe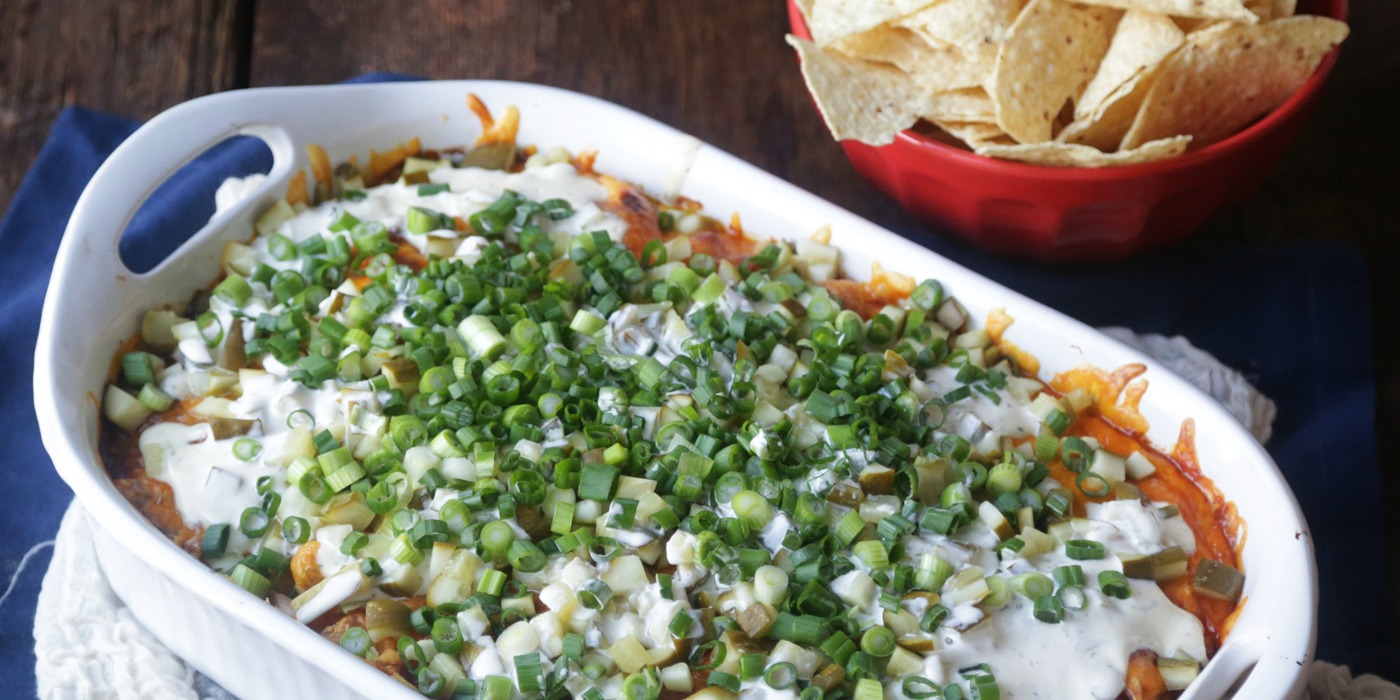 This is a super delicious recipe to eat during game time or anytime!
BBQ Chicken Dip with Homemade Ranch Recipe Recipe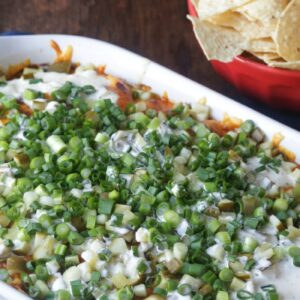 INGREDIENTS
For the Dip:
2 pounds of cream cheese cut into 1" squares
2 rotisserie chickens, meat removed from the bones
2 cups of barbecue sauce
1 pound of shredded cheddar cheese
4 small diced Kosher dill pickles
1 bunch of sliced green onions
For the Ranch:
1 ½ cups of mayonnaise
1 teaspoon of onion powder
1 teaspoon of garlic powder
1 teaspoon of dry dill
1 teaspoon of Kosher salt
1 teaspoon of Worcestershire sauce
½ teaspoon of tabasco sauce
½ cup of buttermilk
INSTRUCTIONS
Preheat the oven to 375°.
For the Dip: In a 13 x 9 casserole dish layer on the cream cheese squares, trimmed rotisserie chicken, BBQ sauce, and shredded cheddar cheese and bake in the oven for 30 minutes or until the cheese is completely melted and lightly browned.
For the ranch: Whisk together all of the ingredients until completely combined and keep cool.
To Serve: Drizzle some of the ranch over top of the cooked chicken dip and evenly sprinkle on the small diced pickles and sliced green onions. Serve with tortilla chips.