Low-Carb Air-Fried Donuts & Donut Ice Cream Sandwiches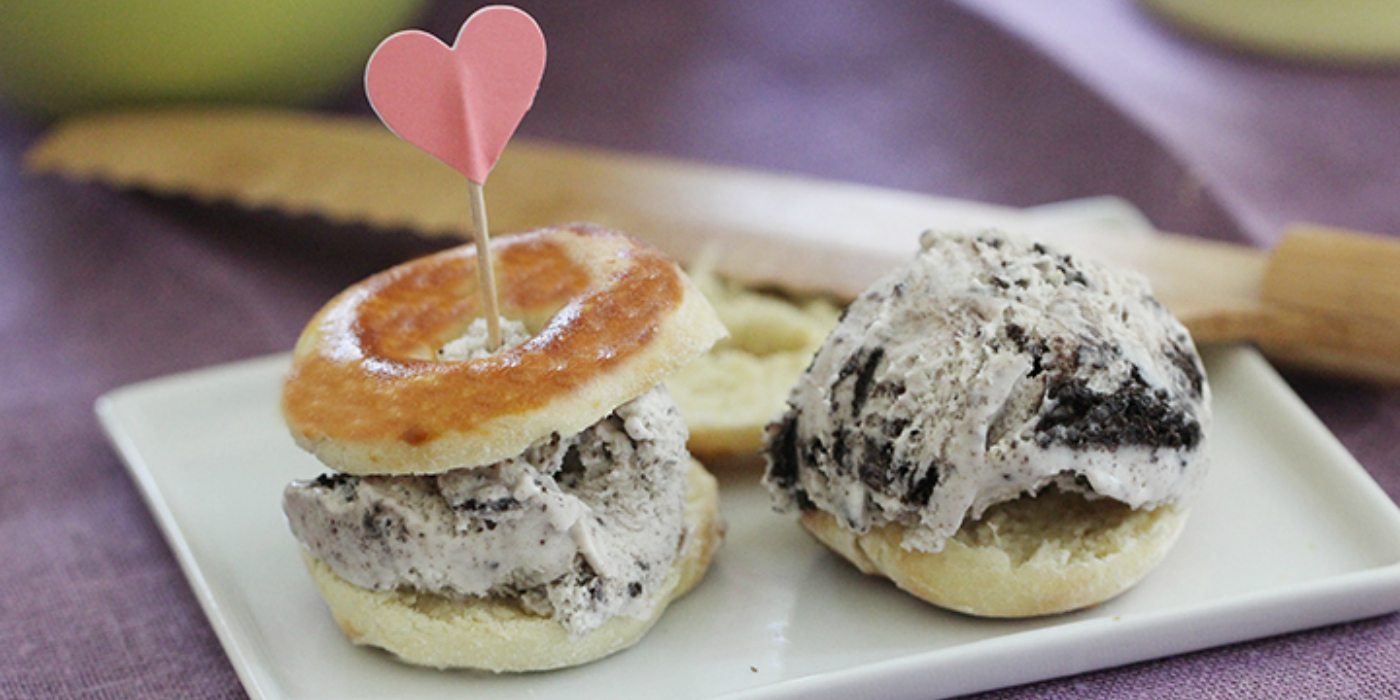 Really? Do low-carb really exist? Apparently, they do. Or at least in my own definition.
Donuts are one of my guilty pleasures. I grew up within a mile distance from a donut store and it was a good one. They offered not just sweet sugary donuts, but also savory donuts… with ham, cheese, or scrambled eggs. Oh yum! Traditional donuts have recently taken a backseat to my new favorite donut recipe, baked donuts. But today, I'm taking things a step further and present you with the ultimate, the Low-Fat Air-Fryer Donuts!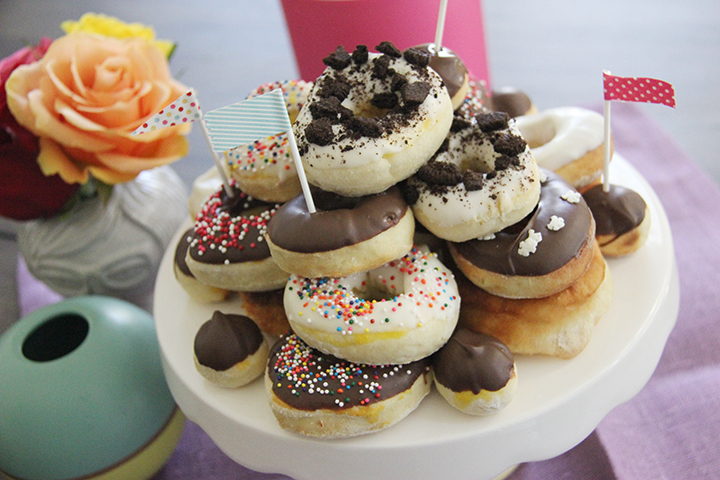 Unlike regular fried donuts, baked donuts are more friendly because I can usually save some calories & fat from frying and splurge on the donut icing. But today I'm sharing something different, something new, and something exciting. It's low-carb donuts using an air fryer! I've been wanting to try this thing ever since I learned about it couple years ago. So I tested a basic donut recipe and tried two different methods – fried, just like regular donuts and air-fried. Regular fried donuts have a light, airy texture, but absorb oil; while air fried donuts have a dense texture but you don't feel greasy or oily at all. In this case, air fried donuts win.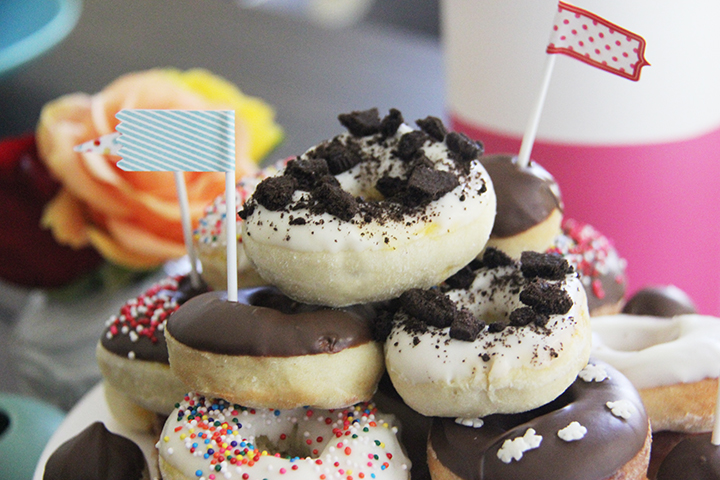 A good donut recipe takes time and it needs to double in size because there's yeast involved. I'm using my KitchenAid Tilt Head Ceramic Bowl to make the dough as it is big enough to hold it well, or if you want to double or triple the recipe. This bowl is sturdy and can handle all of your favorite mixing tasks. And oh, you only need to use that one bowl. Isn't it nice? Bonus if you have KitchenAid stand mixer.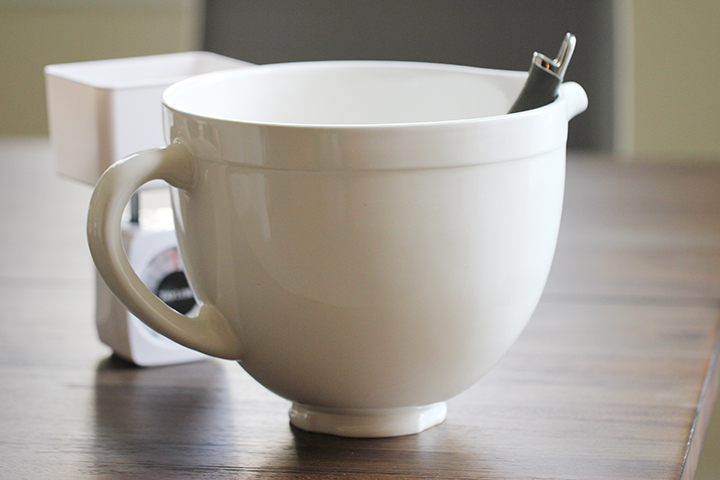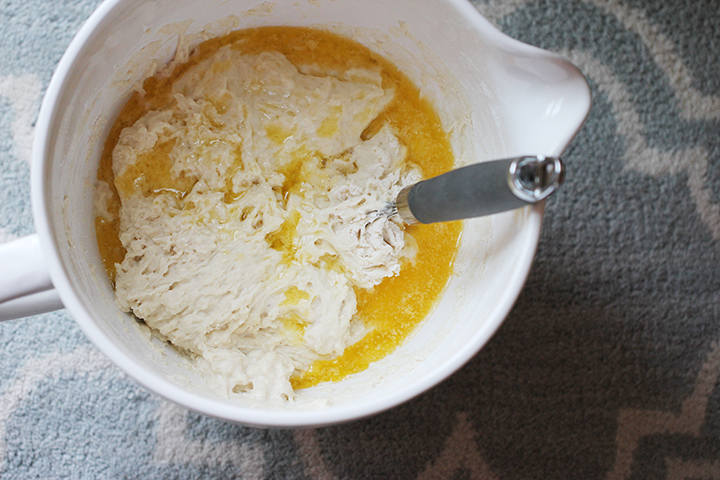 As for air frying, this Chefman Air Fryer is super helpful! I love everything about it. This machine is so quiet and I don't need to worry about cleaning up oily countertops or kitchen after cooking. It also has rapid air technology for crisp and even results in minutes. The hubs is a big fan of fried fish cake and I always avoid frying, so I've been using air fryer for anything fried. And these donuts are one of the results.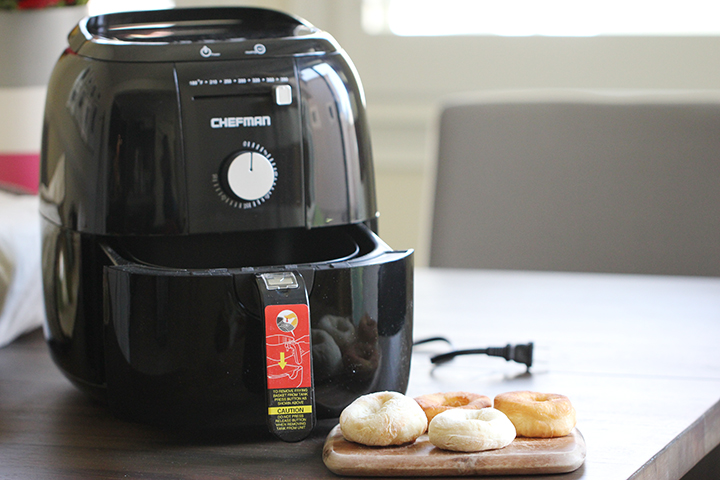 And since ice cream is always a good idea, let's make Donut Ice Cream Sandwiches! Slice one donut into two with this Core Bamboo Bread Slicer to keep it clean. This slicer is made from 100% organically grown bamboo and will cut through even the toughest surface. Add a scoop of your favorite ice cream and sandwich it. Enjoy!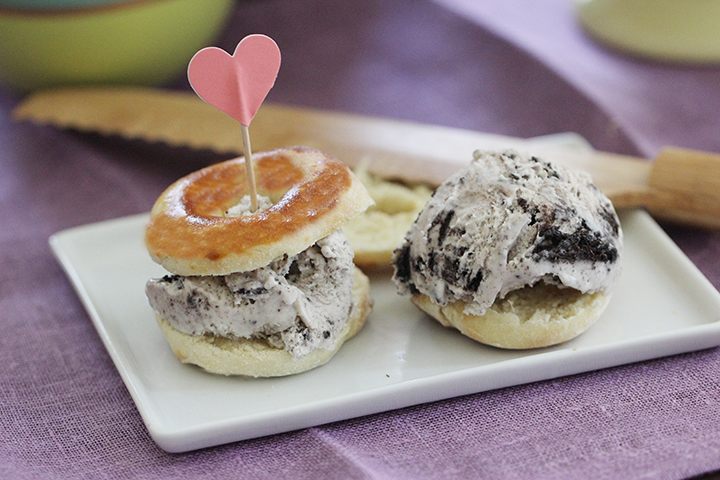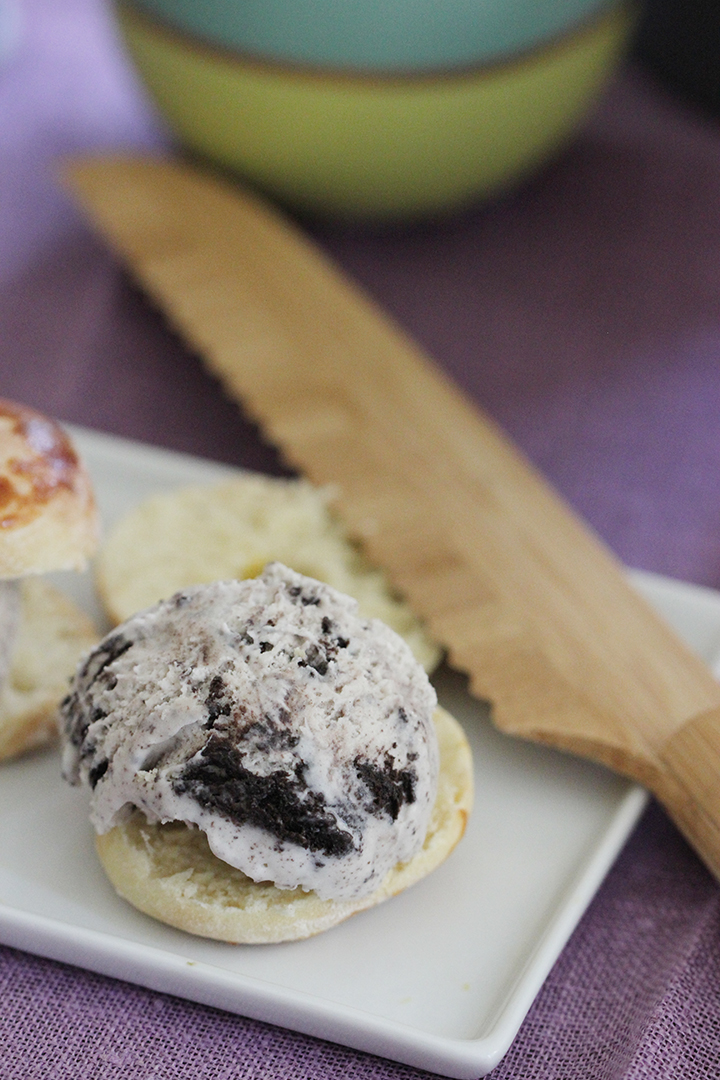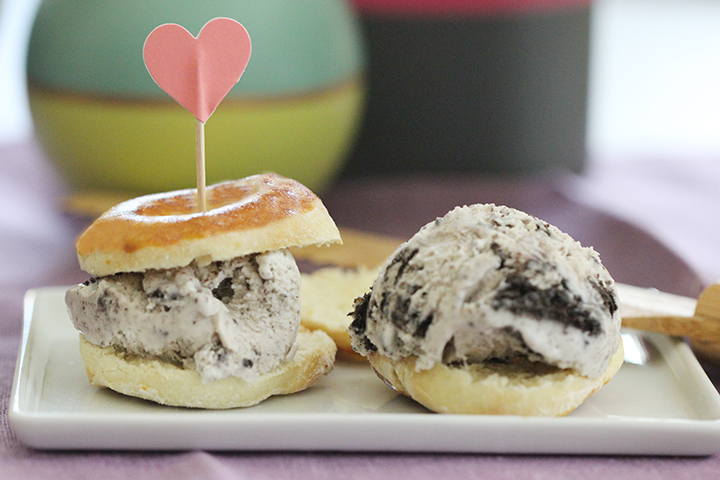 Low-Carb Air-Fried Donuts Recipe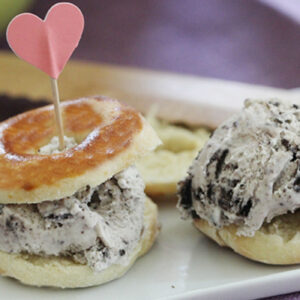 INGREDIENTS
2 large eggs + 1 egg yolk for egg wash
1 cup warm milk
2 tsp instant yeast
½ cup granulated sugar
3.5 tbs unsalted butter, melted
4 cups all purpose flour
¼ tsp salt
INSTRUCTIONS
In a bowl, combine milk and yeast and let it rest for 10-15 minutes.
Mix in 2 eggs and sugar until just combined.
Pour the melted butter and stir well.
Add in the flour and salt gradually, mix well.
Knead the batter for 10 minutes on a floured surface until a smooth dough is formed.
Return the dough back into a bowl, cover the bowl with plastic wrap and place in a warm place to let the dough rise and double in size.
After the dough has doubled, take it out of the bowl and gently punch it down. Using a rolling pin, roll the dough out onto a lightly floured surface, rolling the dough until it's about 1 inch thick. Cut the dough with a donut cutter.
Place donuts (1 inch apart) onto a baking pan that has been sprayed with butter cooking spray. Allow them to rest for 20 minutes.
Apply egg wash on the surface of the doughnuts.
Preheat the air fryer to 360F. Arrange the donuts on the frying basket (4 or 5 doughnuts at a time) and fry for 5 minutes.
Remove the donuts and allow to cool, then glaze your donuts.
Notes: I use melted chocolate and white chocolate, and add sprinkles, chopped almonds, or crushed Oreos on top.
If you like these donuts, you'll LOVE these Vanilla Bean Paczki.