A Galentine's Day Champagne Bar Brunch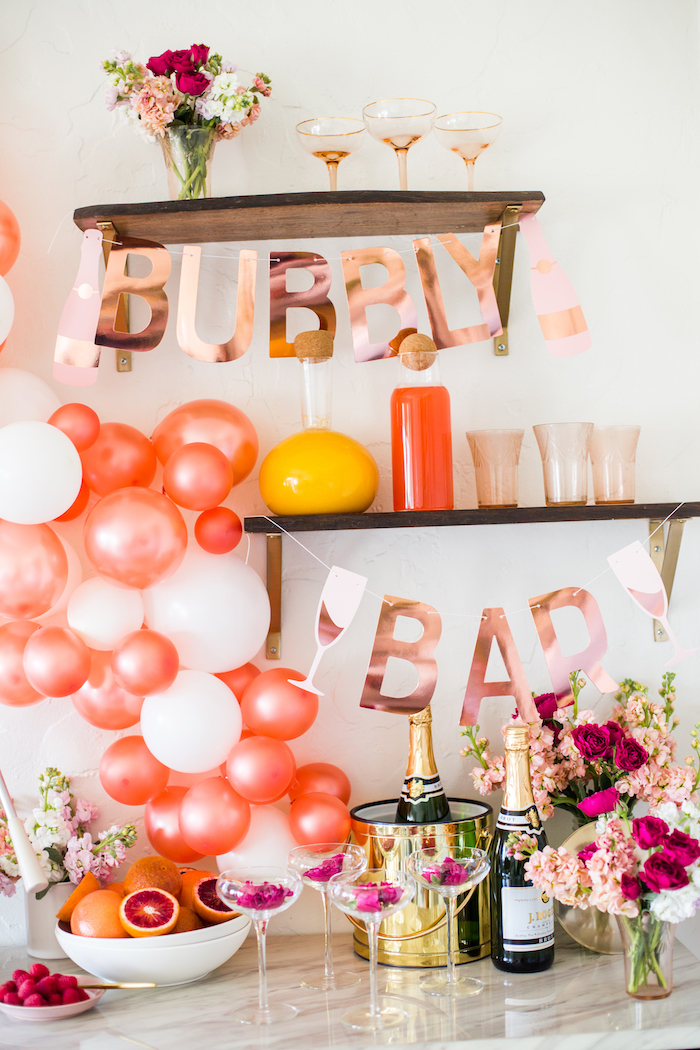 This Galentine's Day we are breaking out all the bubbly with a decked out champagne bar! If you're hosting Galentine's Day brunch this year I highly recommend having all your girls bring a dish with them and you get the party started with snacks and champagne.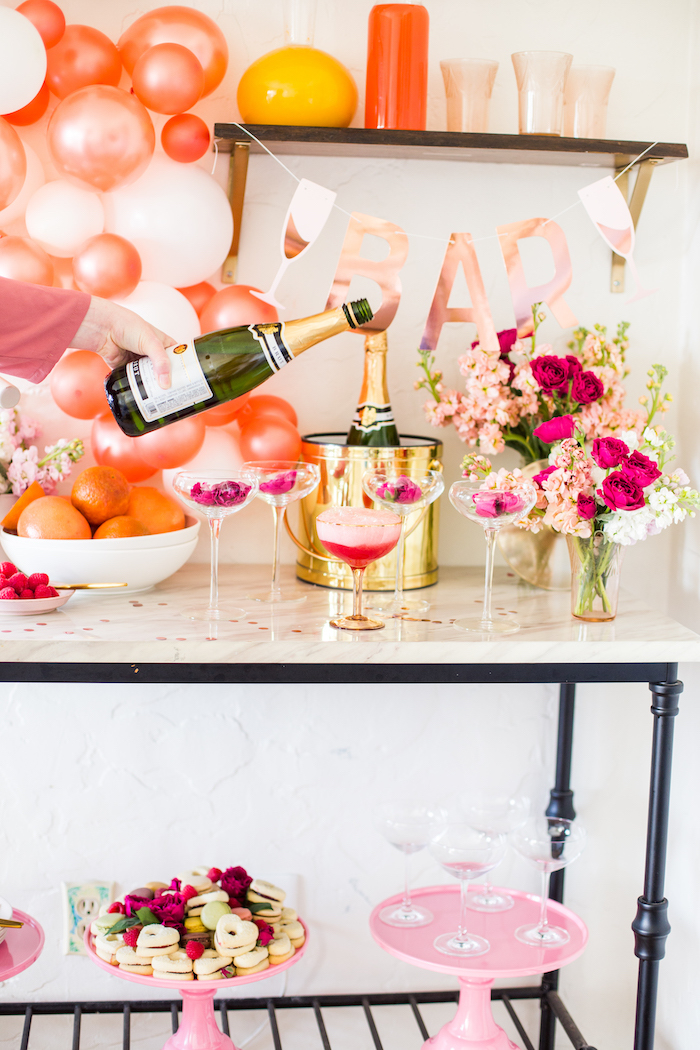 We are living in a beautiful day and age where women are celebrating other women more than ever and I am HERE for it.
I feel so good inside when I watch women bring each other up. While there is always room for improvement, I think now more than ever women are starting to celebrate each other and their achievements.
Now, more than ever, I make it apparent to compliment someone when I love something about them. When one of my ladies has a great achievement I make more of an effort to celebrate them and their success. Small gestures and compliments go such a long way and can really make a person's day.
Having a Galentine's Day Brunch or celebration is the perfect way to continue to celebrate women and spread the love!
Set the Scene:
Grab a bar cart, kitchen cart, or table to set up your spread. I wanted everything to feel extra bubbly so we put together a small balloon arch.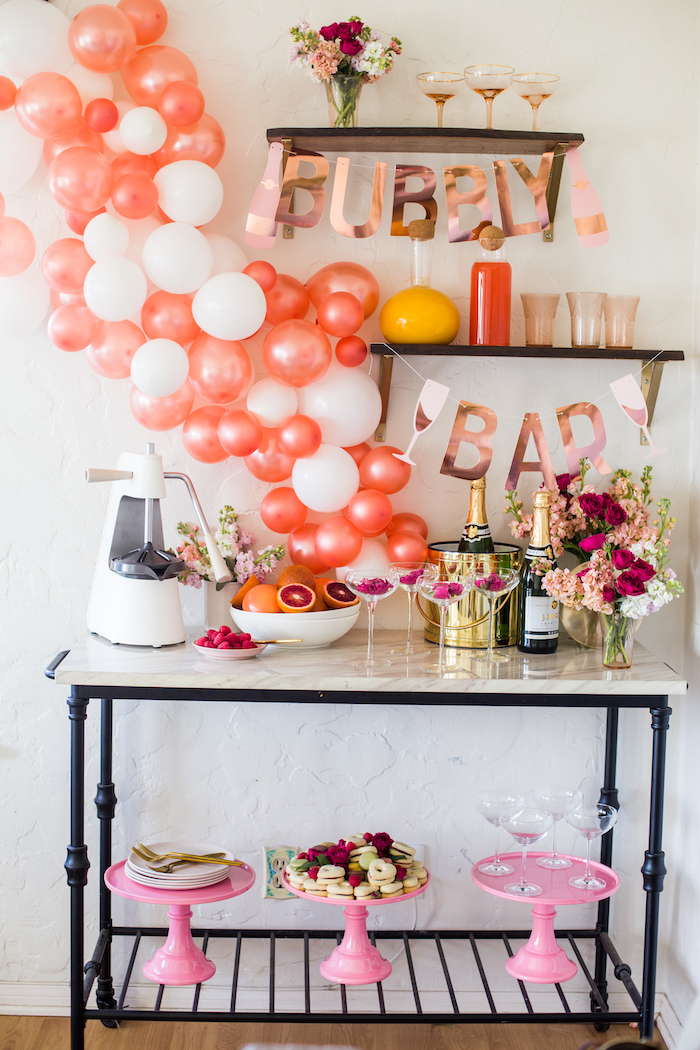 To make a balloon arch at home:
Simply grab different sizes and colors of balloons (I used roughly 30-40) and stagger them on top of each other with clear wrapping tape. Try and cover as many gaps as you can to get that professional balloon arch look that we know and love. For an extra festive touch. add in some flowers or streamers between the balloons.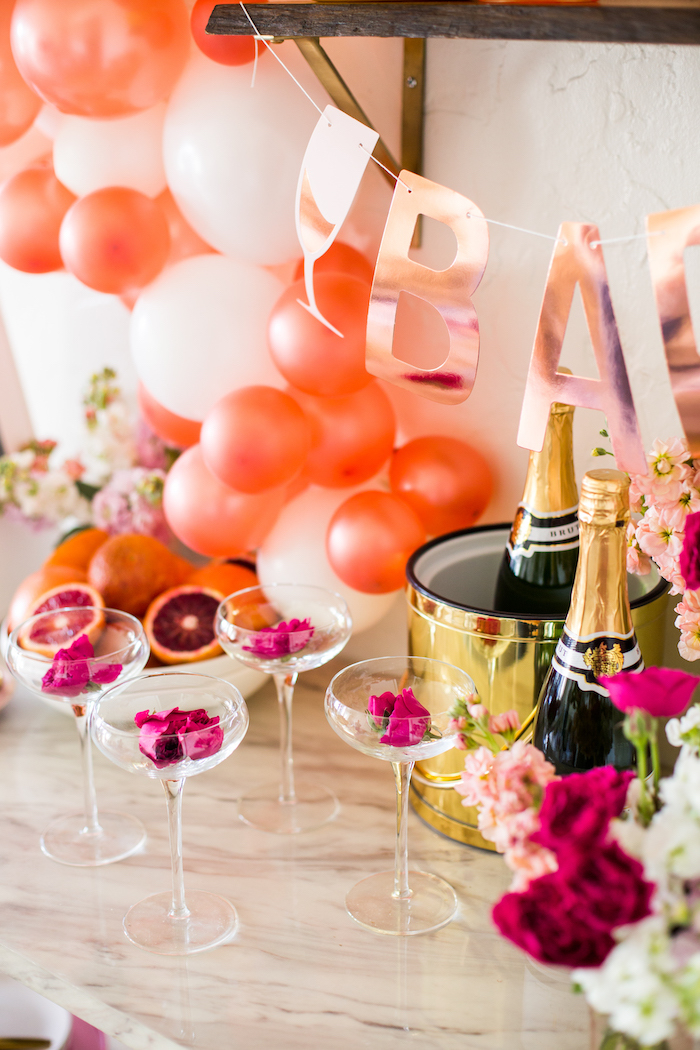 The "bubbly bar" sign and confetti tied everything together. I know I'll be re-using this sign for plenty of parties in the future.
Sips and Bites:
First things first, you'll need plenty of chilled champagne.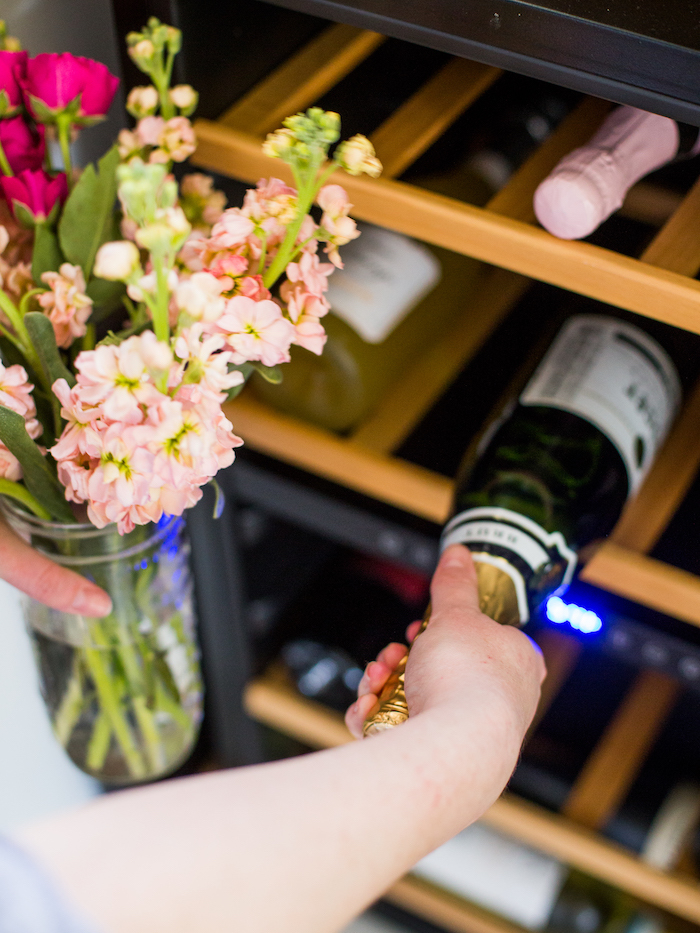 29 Bottle Wine Cellar

By Kalorik

Shop Now
I always try and keep my friends busy when they first arrive and having an array of fresh citrus to juice was the perfect activity, plus their mimosas would be extra delicious.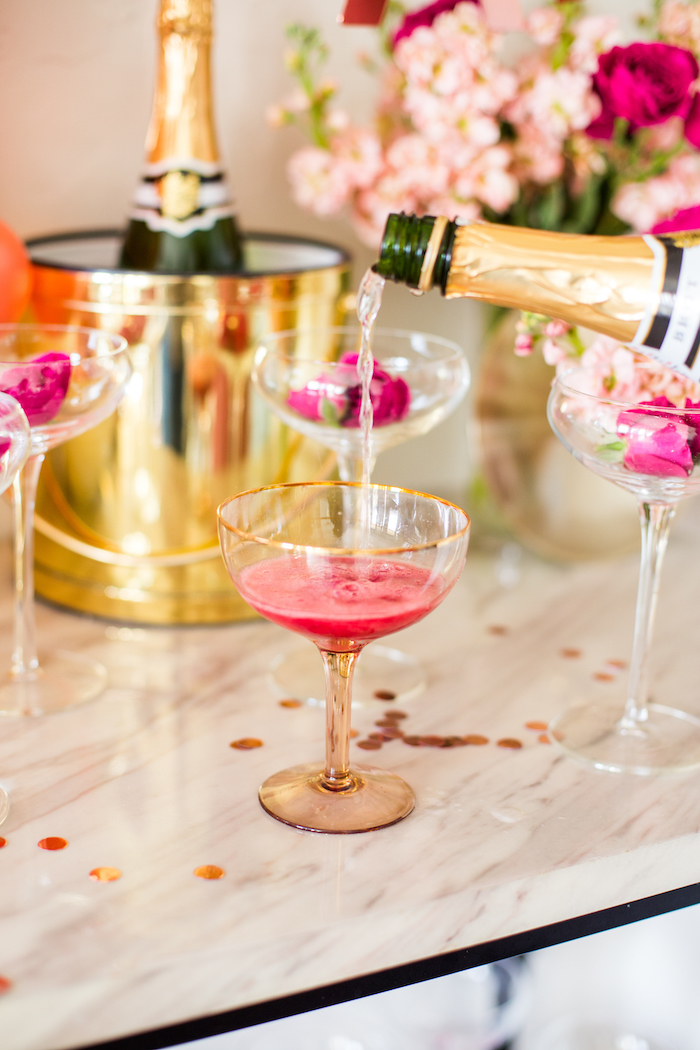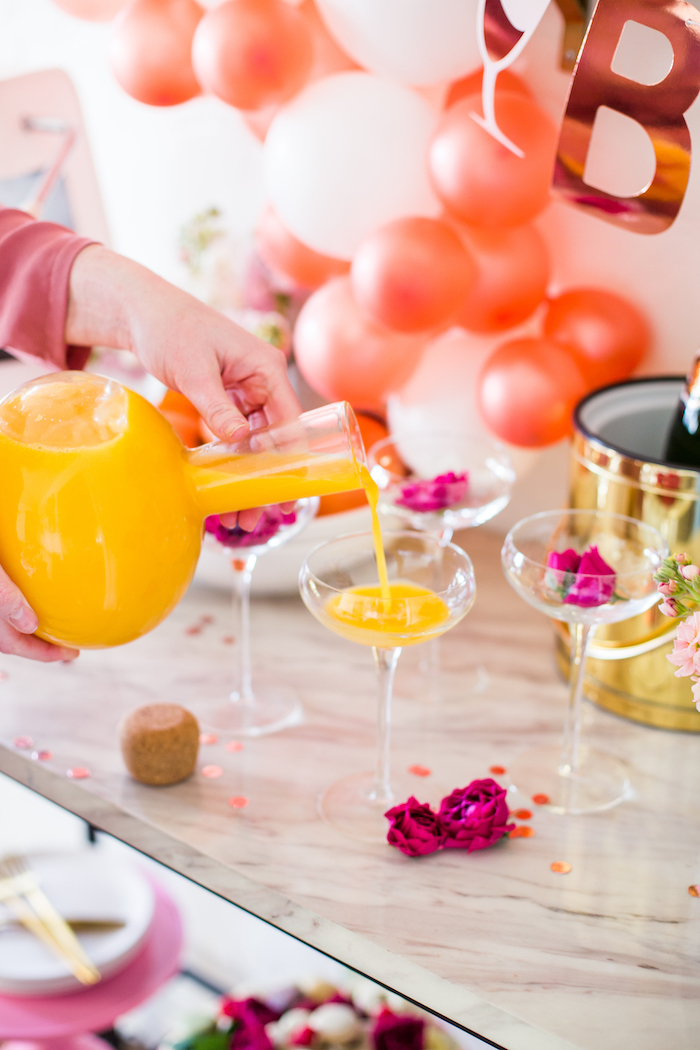 I put out a small, low profile juicer with blood oranges, grapefruits, and oranges with a few carafes and plenty of glasses to catch the juice.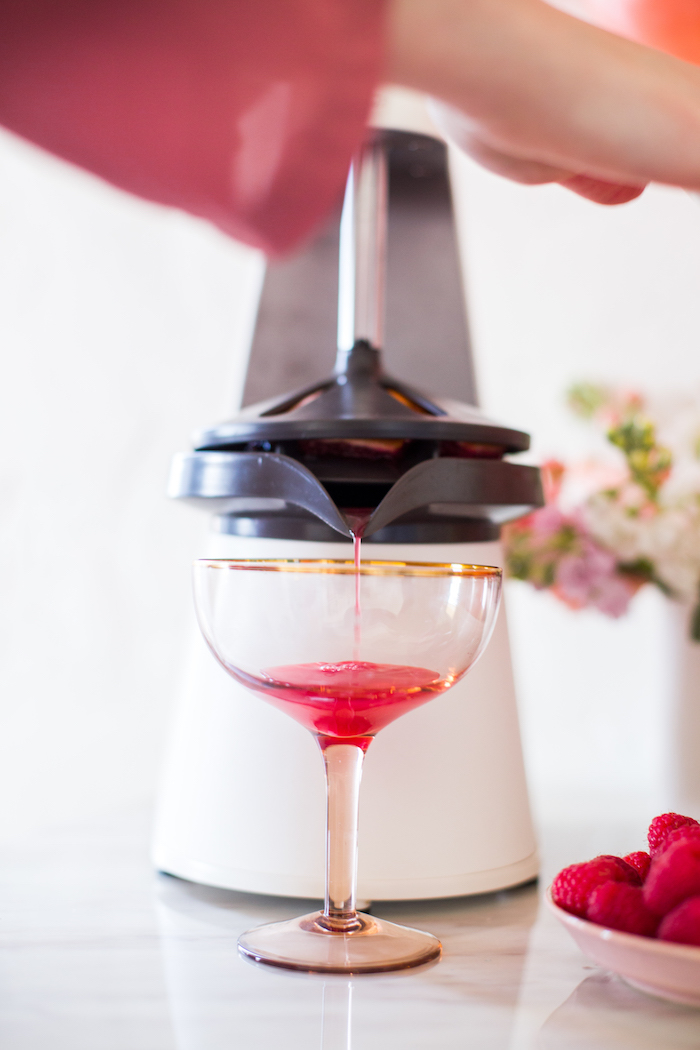 Freshforce Tabletop Juicer

By Chef'n

Shop Now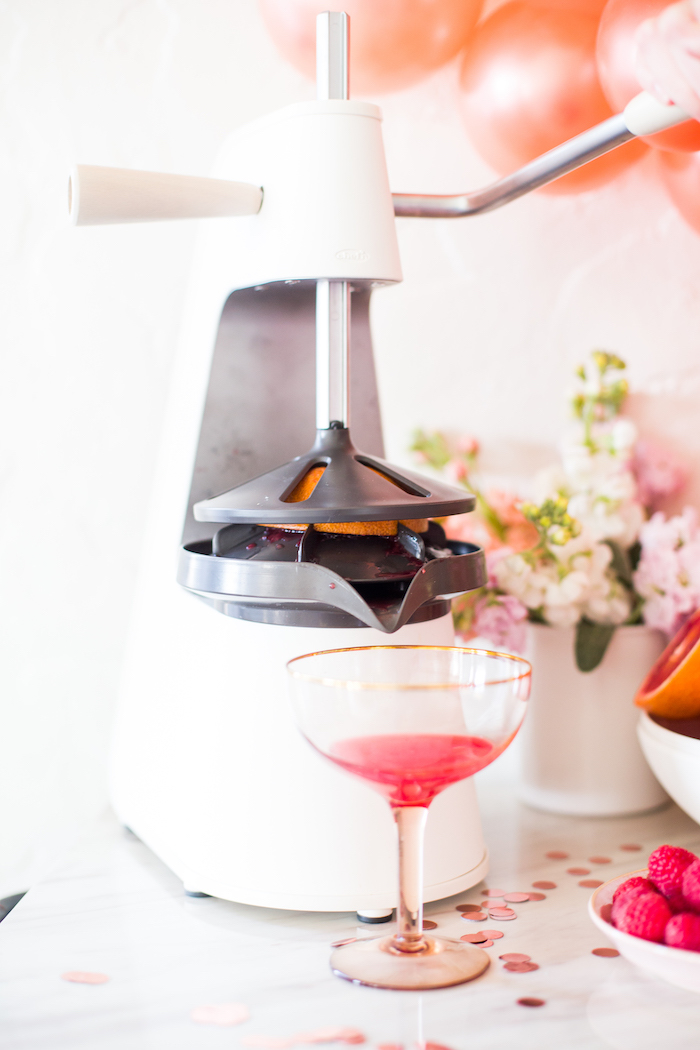 I had everyone bring over a brunch dish but I put out a small stand of cookies and fruit to nibble on with their mimosas.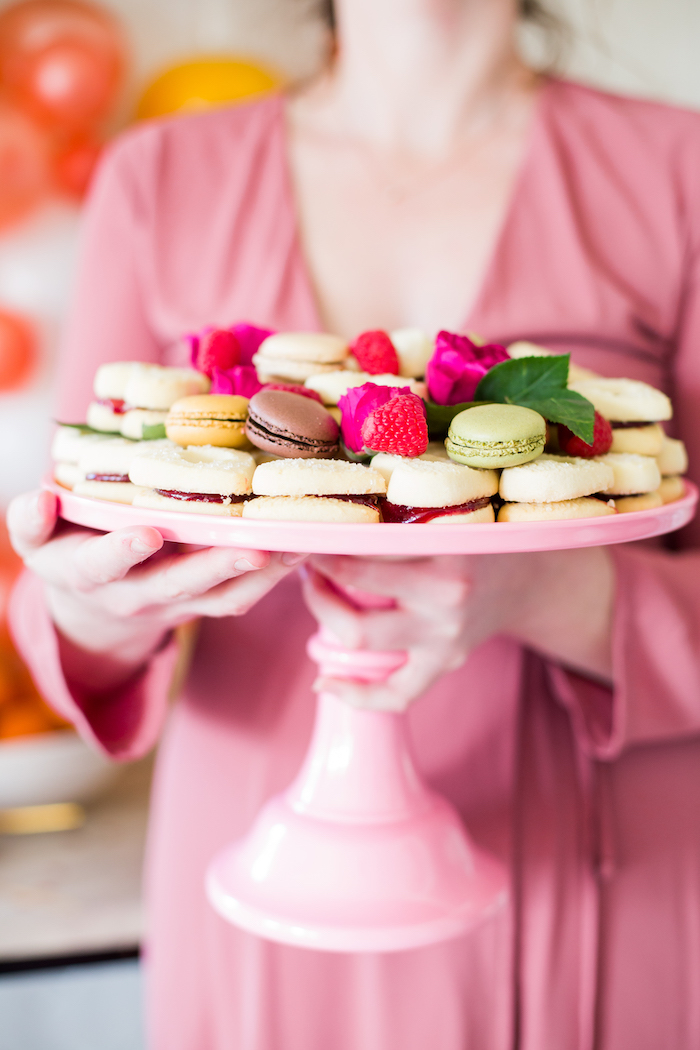 Pink Melamine Cake Stand

By Cakewalk

Shop Now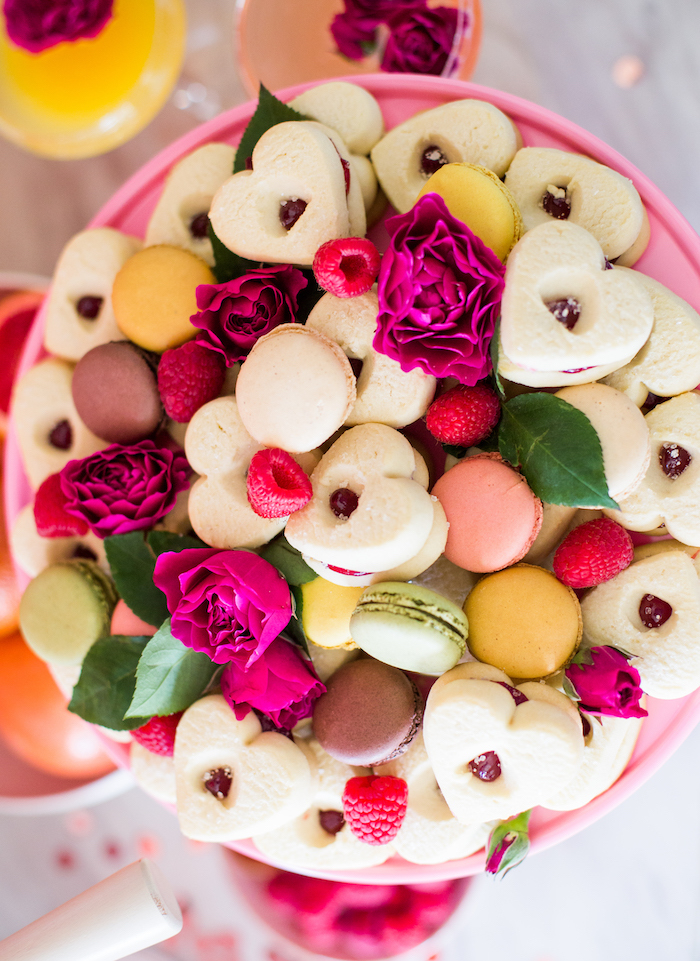 Fresh Flowers:
It is Valentine's Day after all! Fresh flowers are one of my favorite gifts to give people "just because" and Valentine's Day is an especially great reason. I put tons of fresh blooms into smaller vases and at the end of the party, I'll send one home with each of my ladies as a small party token.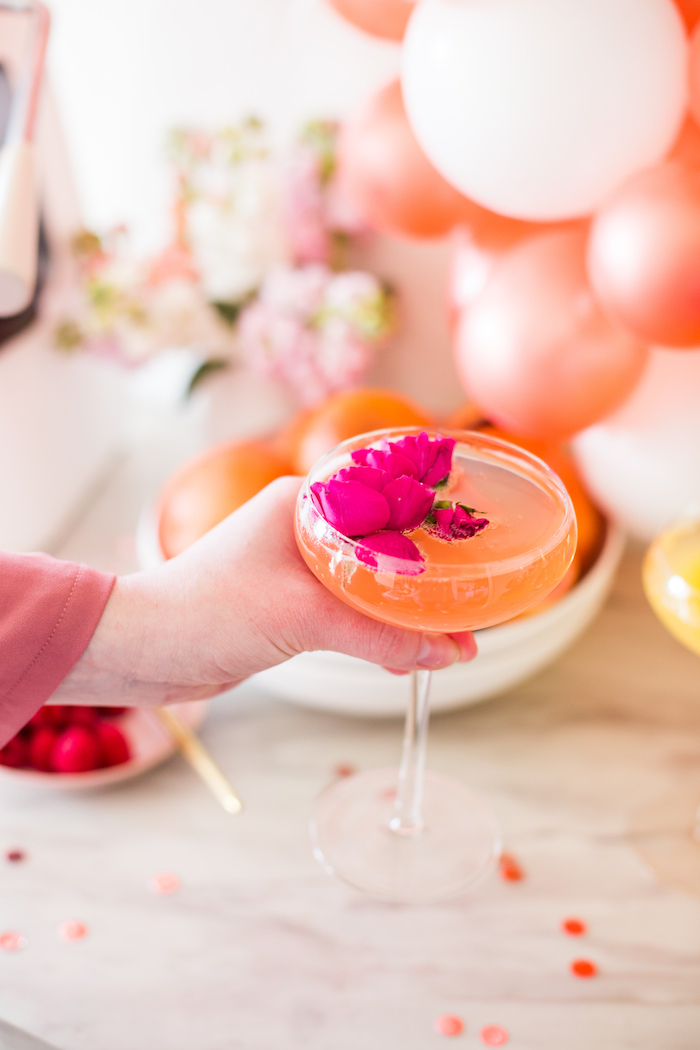 A few fresh roses also make for easy and beautiful mimosa toppers.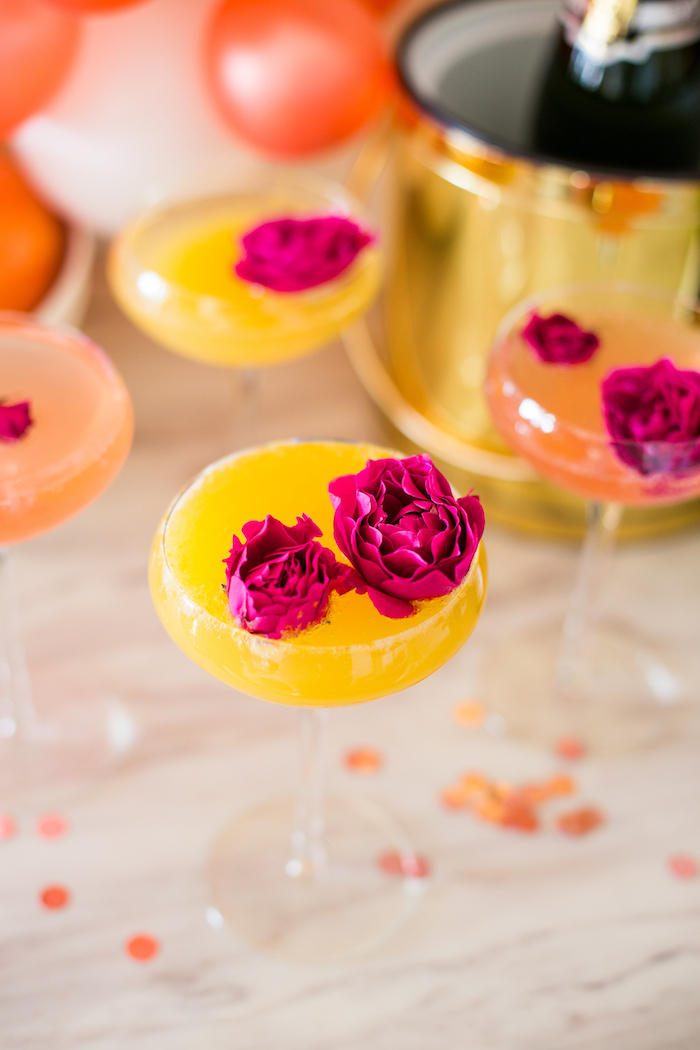 Happy Valentine's Day and Galentine's Day!