Breakfast in Bed for a Staycation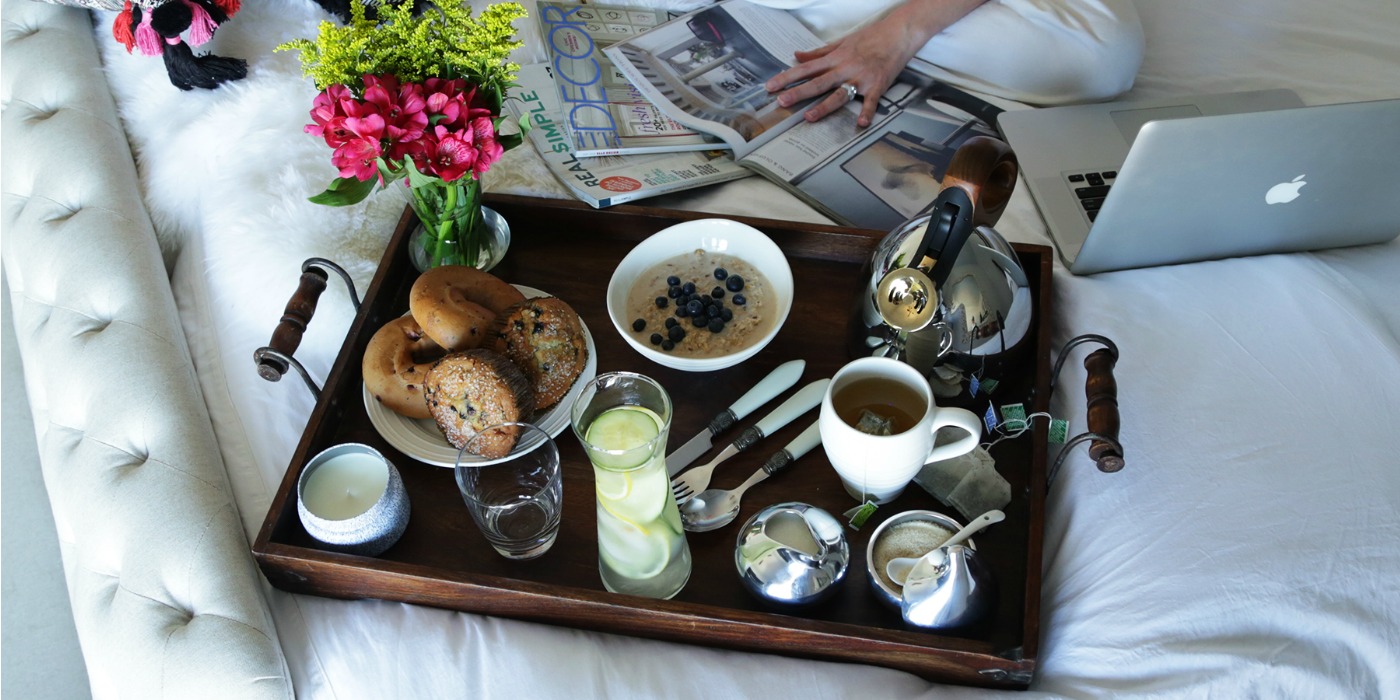 Breakfast in bed should not just be limited to vacations. In fact, most of us are so busy in life it's hard to find the time to even take a vacation! Sometimes, we have to bring the vacation to us and it's really the small things in life that put a smile on my face.
This week I've put together a breakfast in bed experience that is just as much about the appearance as it is about the taste. I wanted to stimulate as many senses as possible to produce ultimate relaxation and enjoyment. You have to admit, everything tastes better when it's styled beautifully. We surely eat with our eyes first!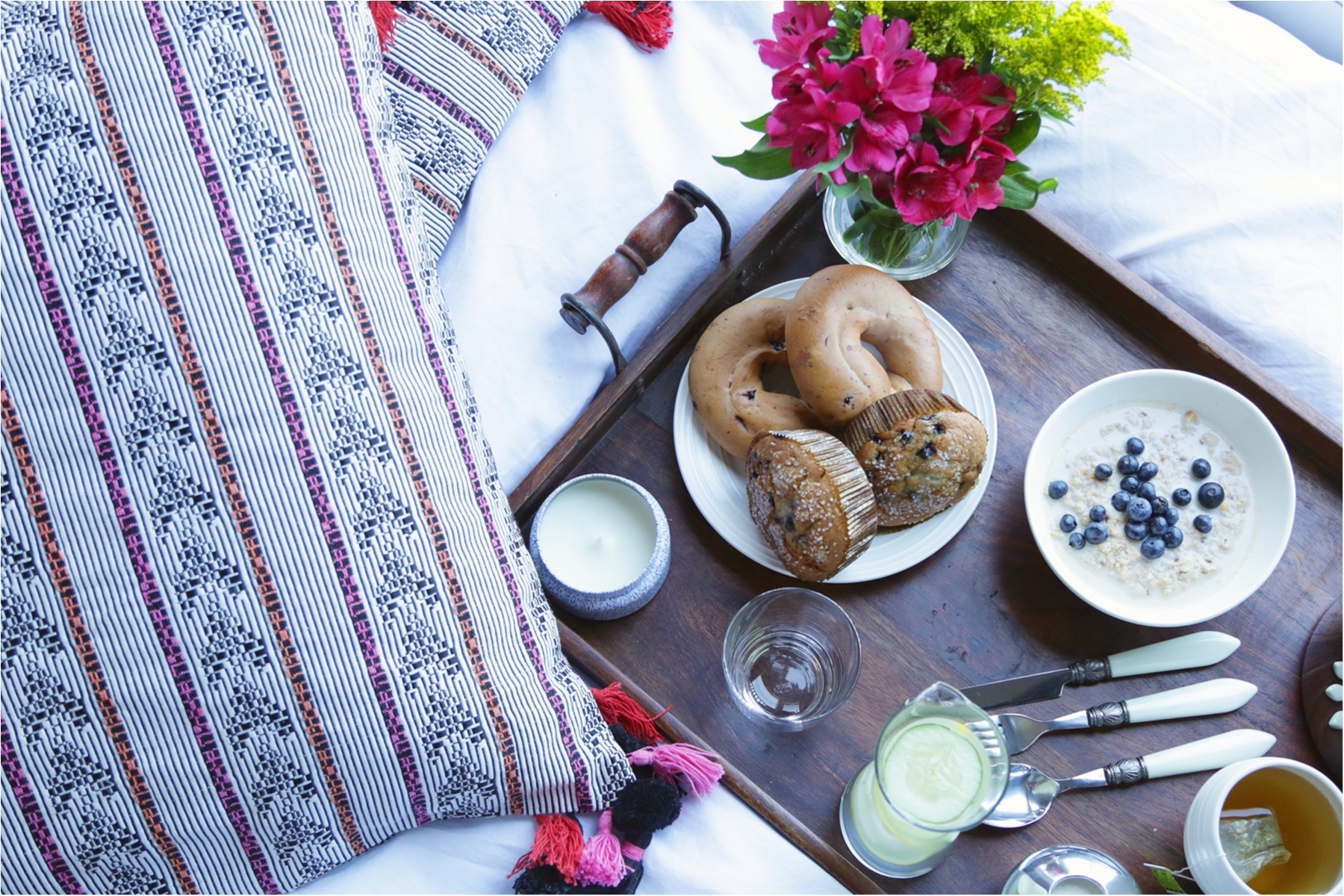 Because blueberries are so sweet and delicious right now, I took the advice of my chef husband to "use what's in season" and there's just something special about eating the blueberries that I picked off the bush myself! What makes them taste even better is eating them with oatmeal out of a gorgeous white bowl. And I know you noticed the perfectly sized decanter and glass filled with lemon/cucumber infused water. It has such an easy pour and doesn't take up too much room on the tray.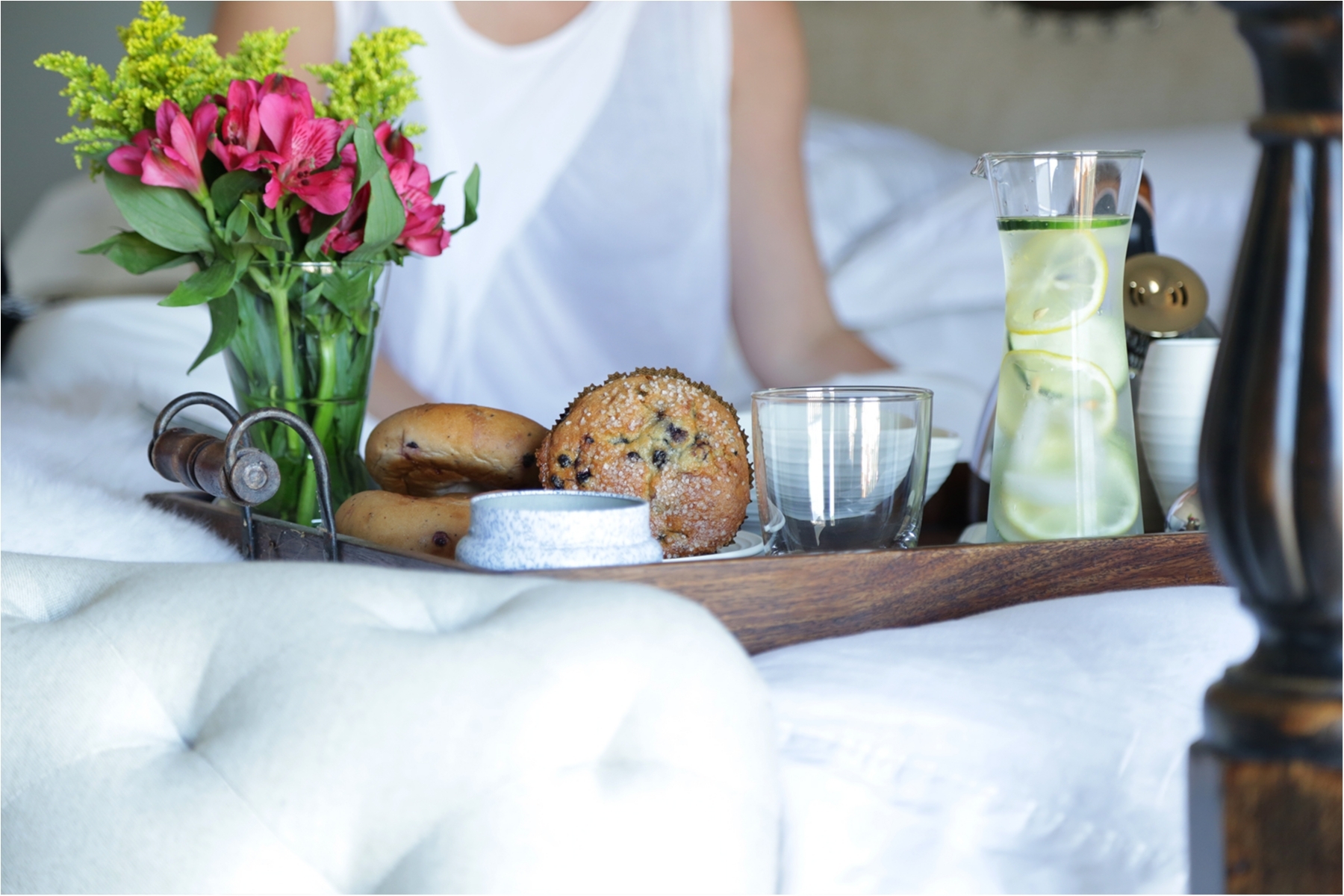 Drinking tea exudes relaxation and pouring it from this insanely luxurious Jazz Kettle by Nambé is pure bliss in my book. Along with the matching Kurl cream and sugar set , I want to drink about 1000 cups because I love the way it feels and looks when it pours! These Nambe products are the epitome of quality. Pouring my tea into the classic white mug could not be more perfect to reflect that hotel/vacation vibe and coupled with fresh white linens and stylish pillows by Shiraleah, this experience is over the top for me. Pillows are admittingly an unhealthy obsession of mine and I change my pillows from room to room frequently. This may drive some of your husbands crazy, but lucky for me, my husband grew up in a house with an interior designer mother who does the same thing! These pillows excite me because they are just enough neutral with the black and white element, and just enough pop of color to add to any room of my house.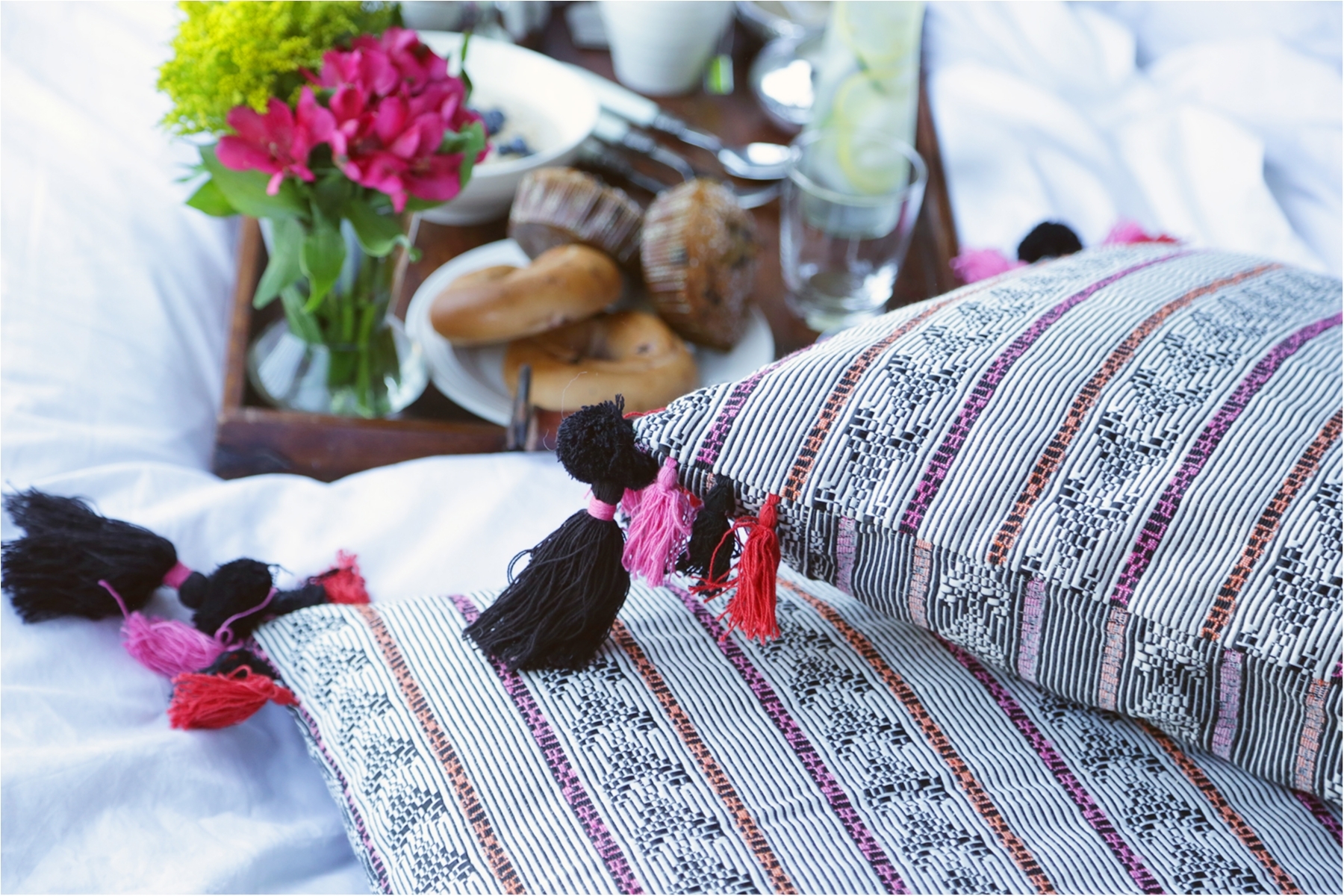 Taking the time to add a scented candle and fresh flowers was important to me, as I love finishing touches and anything that smells good! I hope my husband is taking notes! He loves to surprise me and now he'll know how to make it exactly perfect. Maybe he'll even take over childcare duties for a few hours while I drink my tea and read my favorite book… wait, who am I kidding? I'd much rather catch up on my reality TV!