A Gorgeous Pastel Tablescape Perfect for Mother's Day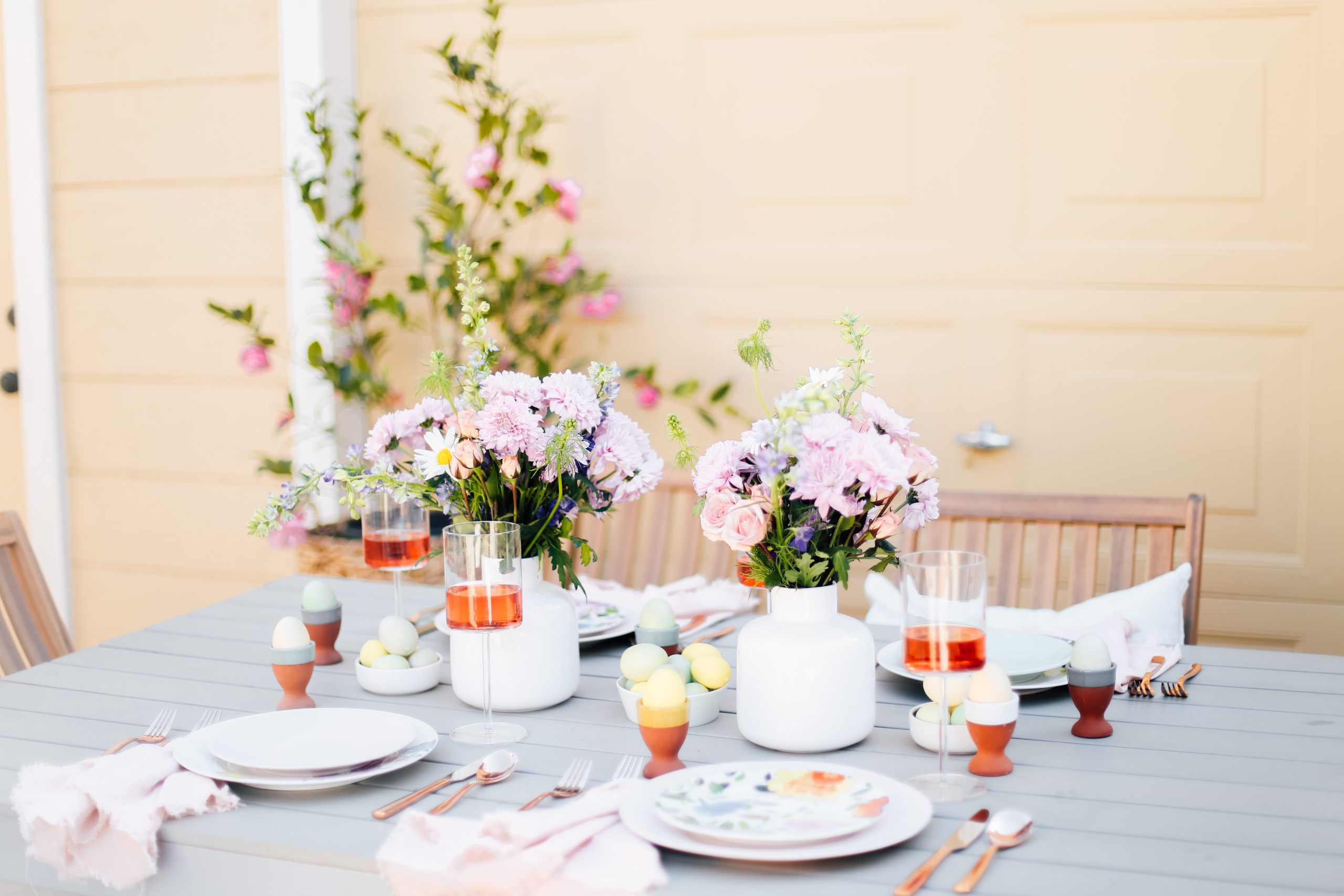 Welcome to the spring season! I don't know about you but I am SO happy to break out my sundresses and start planting tons of herbs and flowers. This season has been a long time coming and I think we are all ready to start thawing out a little bit! I'm still looking forward to a few more cozy soup evenings but spring is on the horizon!
To celebrate I've got a pastel tablescape that is perfect for all of your spring gatherings! I'm talking Easter, Mother's Day, you name it! Scroll down below to catch a few of my favorite products, tips and tricks for making a gorgeous spring tablescape!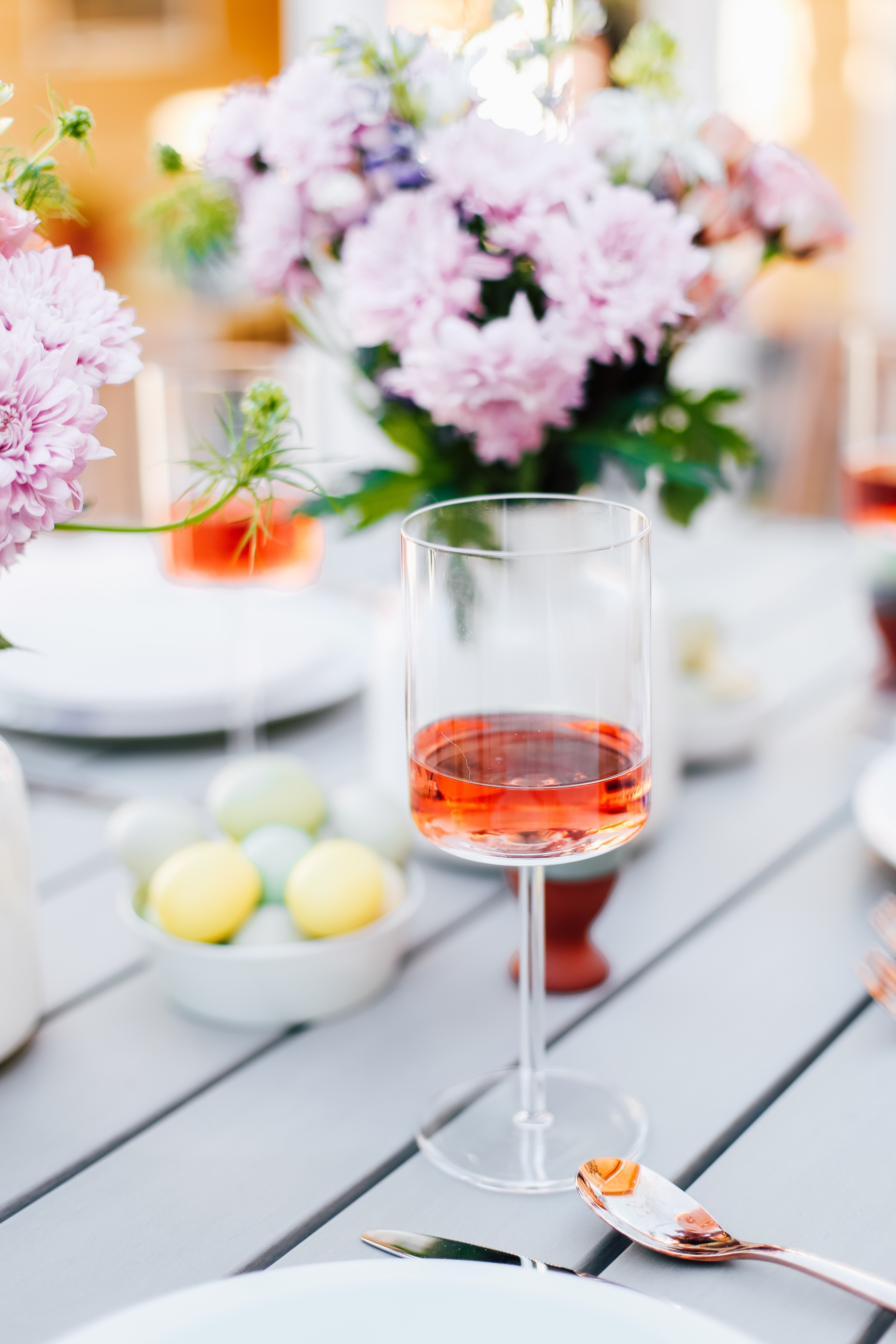 Mix & Match
Don't be afraid to mix and match your plates a little! Spring and summer seasons are a bit less formal and you can get away with being a little funky. Sometimes it can be hard to have a floral set of plates for 8-10 people! Use what you have and add in where you need them! In this table I use a mixture of these Mikasa Provence Garden Plates and some other mint green and pink pastel colors.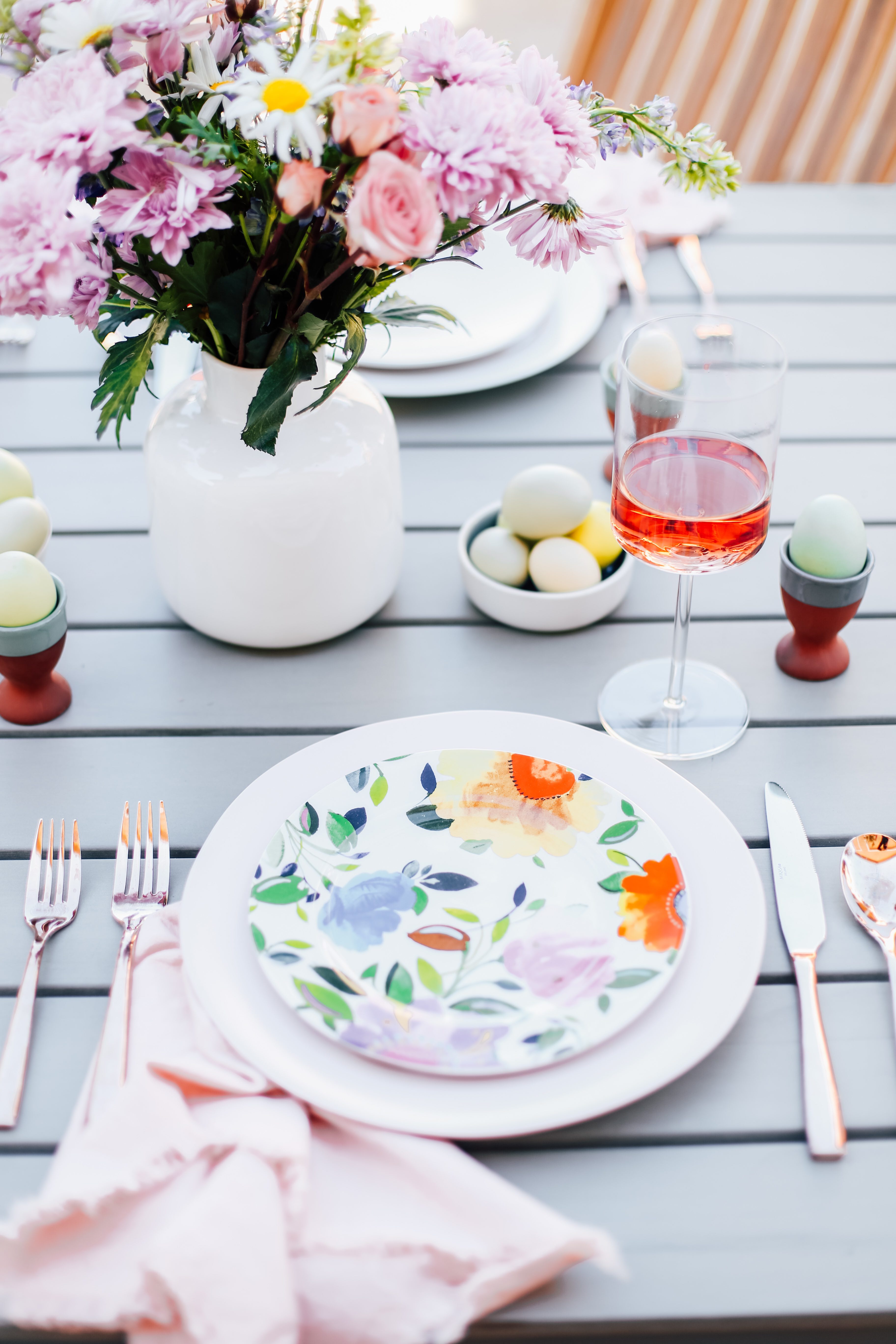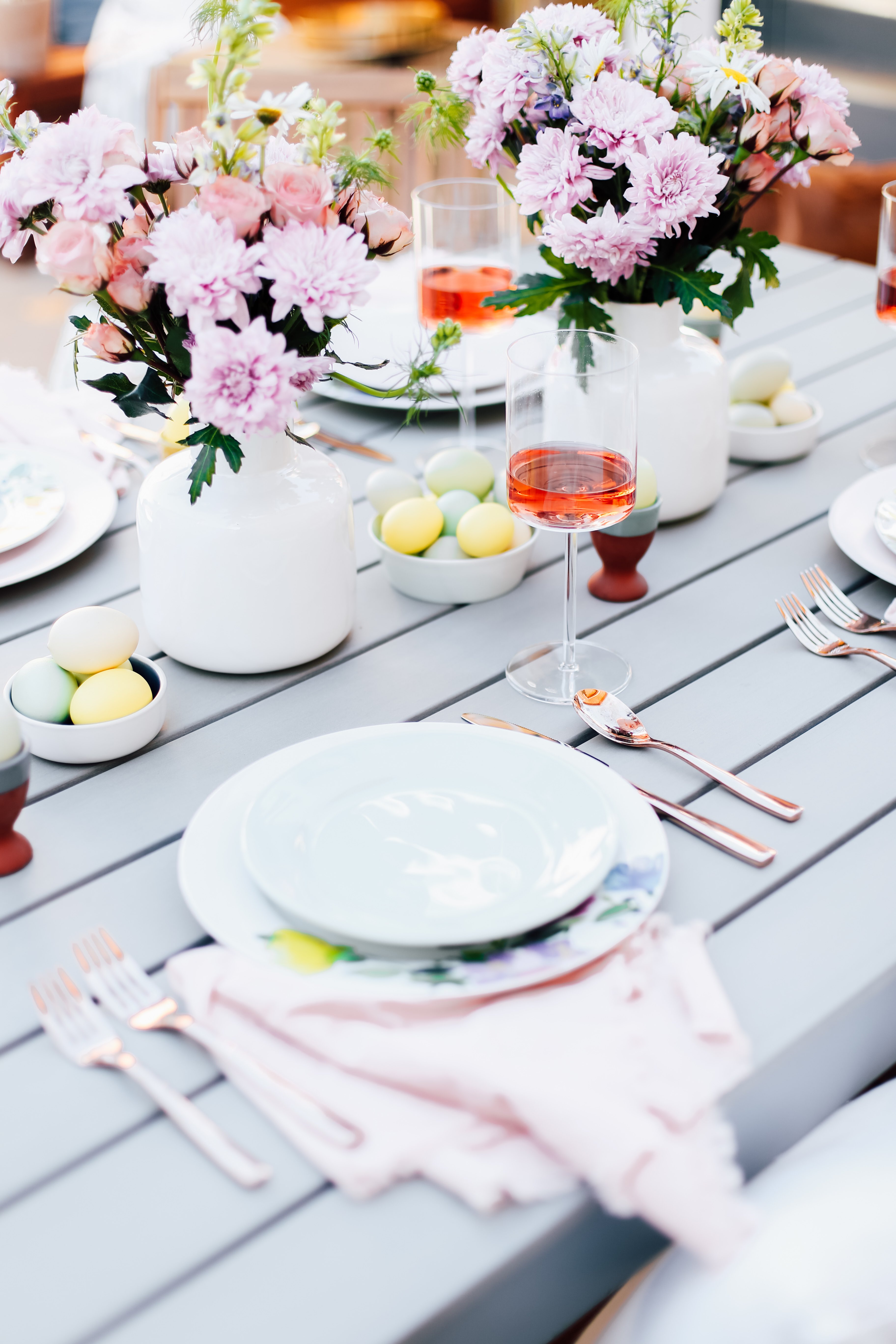 Swap in Seasonal Décor for your runner
What I love about this table is that while there is an overall "pastel" theme you can also swap in some seasonal or festive décor. This time we are doing eggs to symbolize Easter décor but for Mother's day you could do more flowers or even some decorative framed photos for the leading ladies in your live. Instead of traditional name tags you could put a favorite photo on everyone's plate!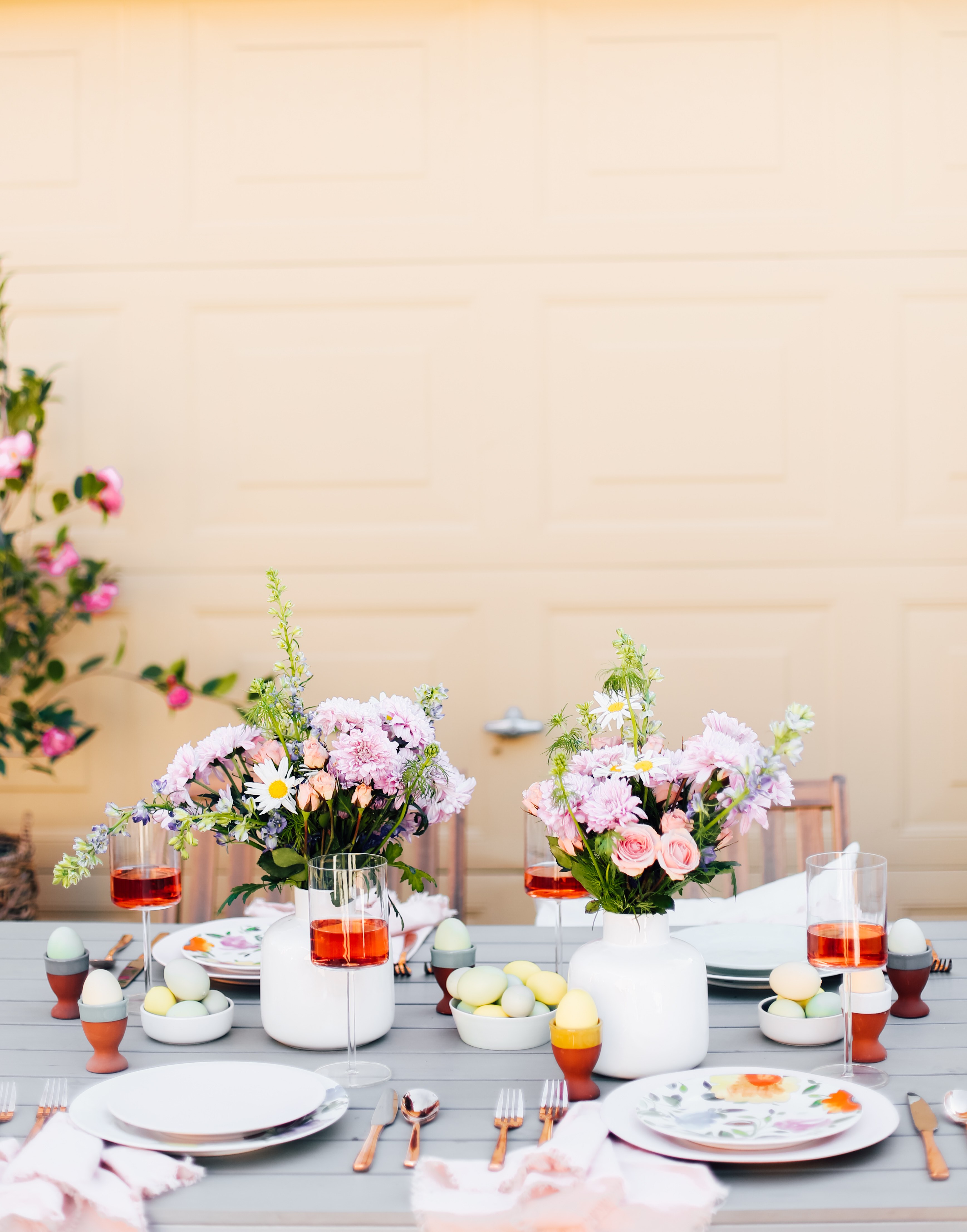 Add some flowers in and out of their vases
I always stick with some low vases with pastel blooms and wildflowers for spring! But don't be afraid to think outside the box! I love putting fresh greenery around the table area. It makes for a "garden" ambiance that really makes your guests feel special! Today, I'm using a camellia plant that makes for a beautiful background for photos!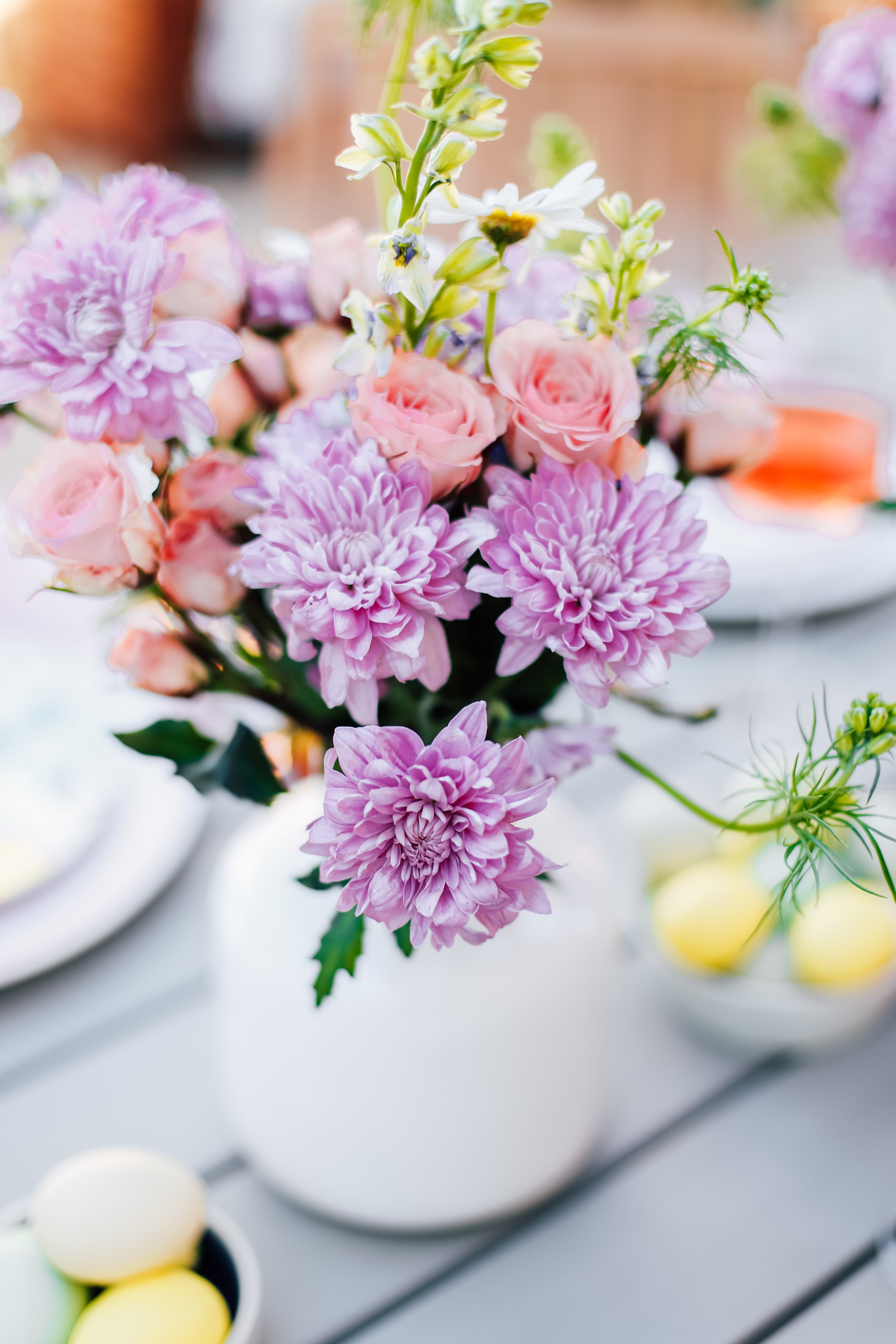 Head Outdoors!
If you live in a region where you might be able to sit outside, go for it! This is probably the first holiday or gathering that you have had outside since the fall season, so take advantage. It will make everyone feel very cheerful and less "cabin fever."