9 Must-Have Gifts for the Whiskey Lover in Your Life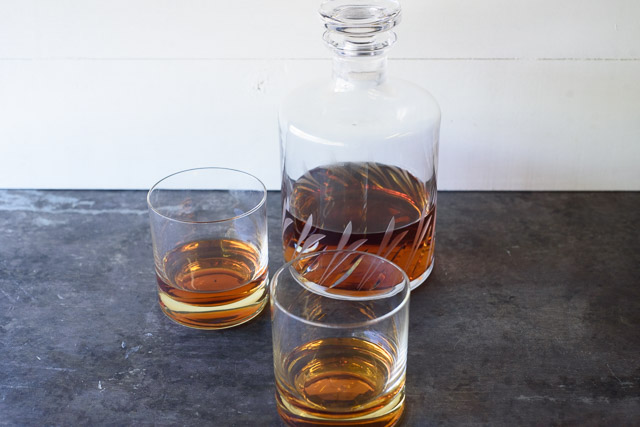 Whiskey lovers unite! Find all the best whiskey gifts to spoil a loved one or splurge for yourself.
I am a whiskey girl through and through. Granted I am a massive lightweight but when it comes to sitting down and savoring a drink I always reach for a whiskey and ice or a simple old fashioned. So I was so excited to get to try out all these different whiskey items to give you the insider scoop for potential gifting. Let's jump in!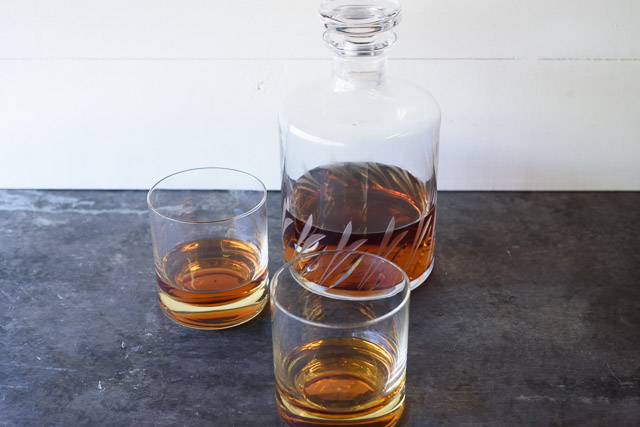 This whiskey decanter is gorgeous! A splurge for sure but it's construction is impeccable and all the details are just perfect. A fantastic addition to any home bar.
Also a beautiful addition are these glasses. They are heavy duty and have a gorgeous yellow hue on the bottom that makes the whiskey glow and sparkle. Beautiful.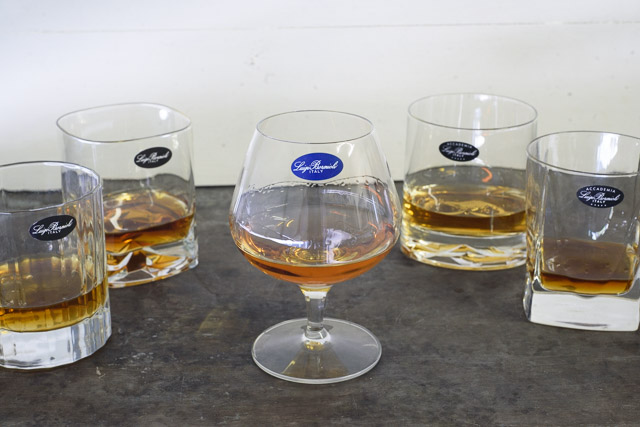 Luigi Bormioli makes some fantastic whiskey glasses and in a huge assortment of shapes. They all are weighted perfectly and feel great to hold.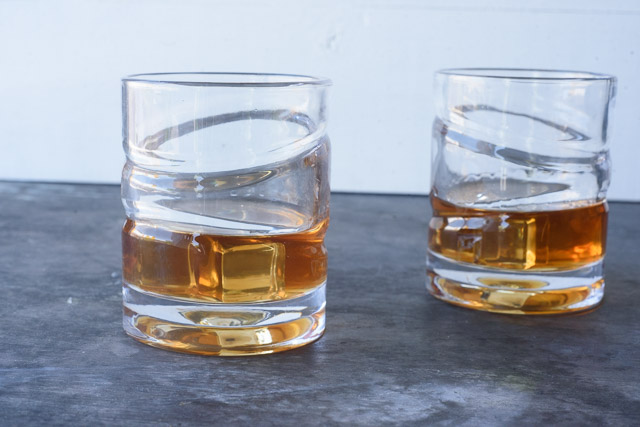 This glass is so much fun! It has a pointed bottom that just barely lifts it off the table. So when you give it a spin it keeps going easily on its own! Entertaining and helps your whiskey breathe. The perfect gift!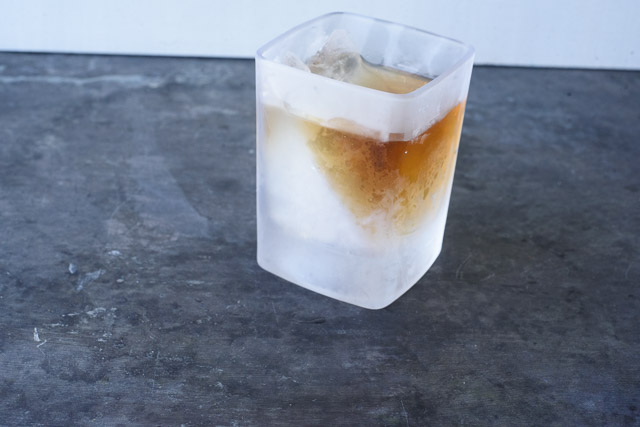 I really loved the concept of the whiskey wedge! It makes a great way to drink your whiskey and dilutes it at just the right pace. The glasses are frozen with the ice so be sure to set them out for a few minutes before you are ready to drink… they get really cold on the hands!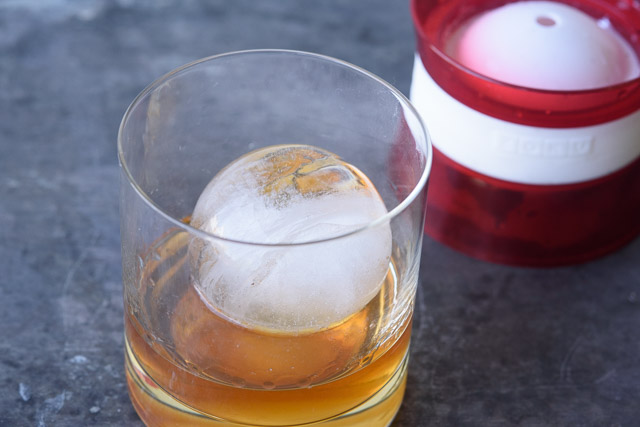 These molds are SO much fun. My kids have stolen all of these for their own purposes but they make a great large sphere of ice and are super easy to use.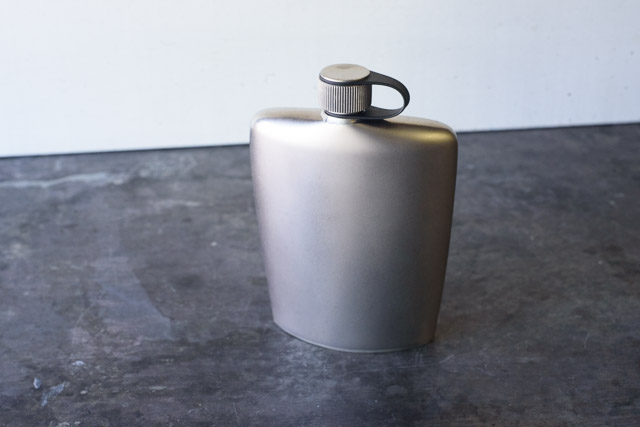 A classic hip flask this Swissmar is a great size and has a lovely curve which feels great to hold.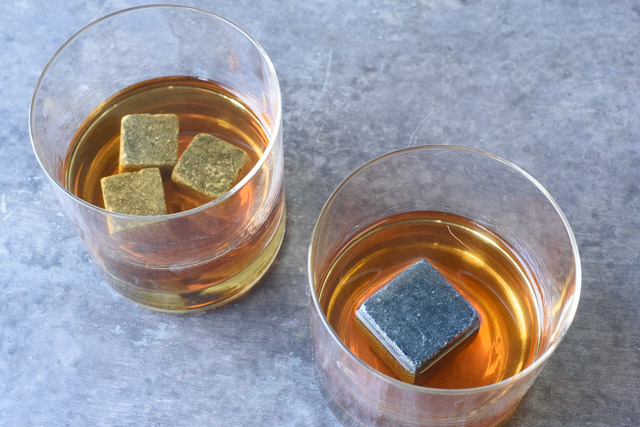 Whiskey stones are all the rage! And for good reason, they keep your whiskey undiluted completely and can be reused over and over again. I liked the smaller stones best personally, make sure you have good quality glassware for these!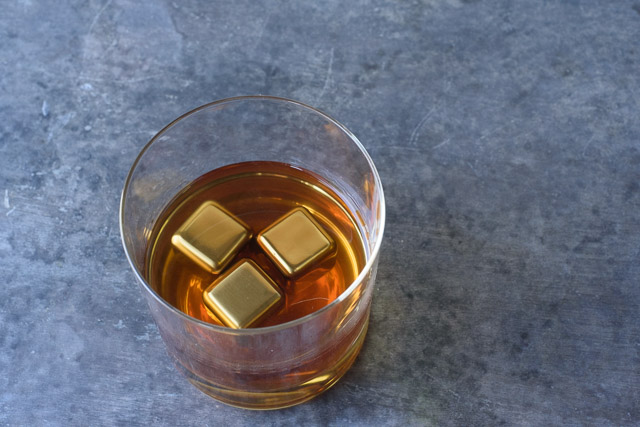 I really loved these metal whiskey stones and keep stealing them for cooling down my wine too. They are a nice size to swirl without feeling inadequate for cooling the whiskey down rapidly.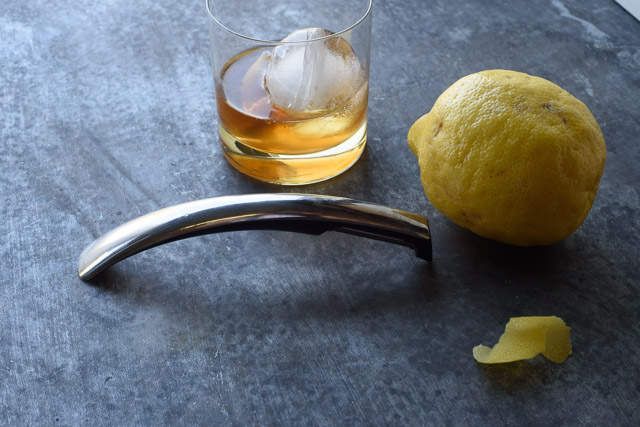 Last but certainly not least is this awesome vegetable peeler. It's perfect for all veggies of course, but I reach for it most to make strips of lemon peel for a quick old fashioned drink. I love that it is gorgeous and practical.
That's a wrap for us here but we want to know….did we miss something? Tell us your favorite whiskey products that you can't live without in the comments below!
And after all those pictures, be sure to check out this Whiskey Ice Cream that we posted to curb your craving!