5 High-Tech Gadgets You Need in Your Home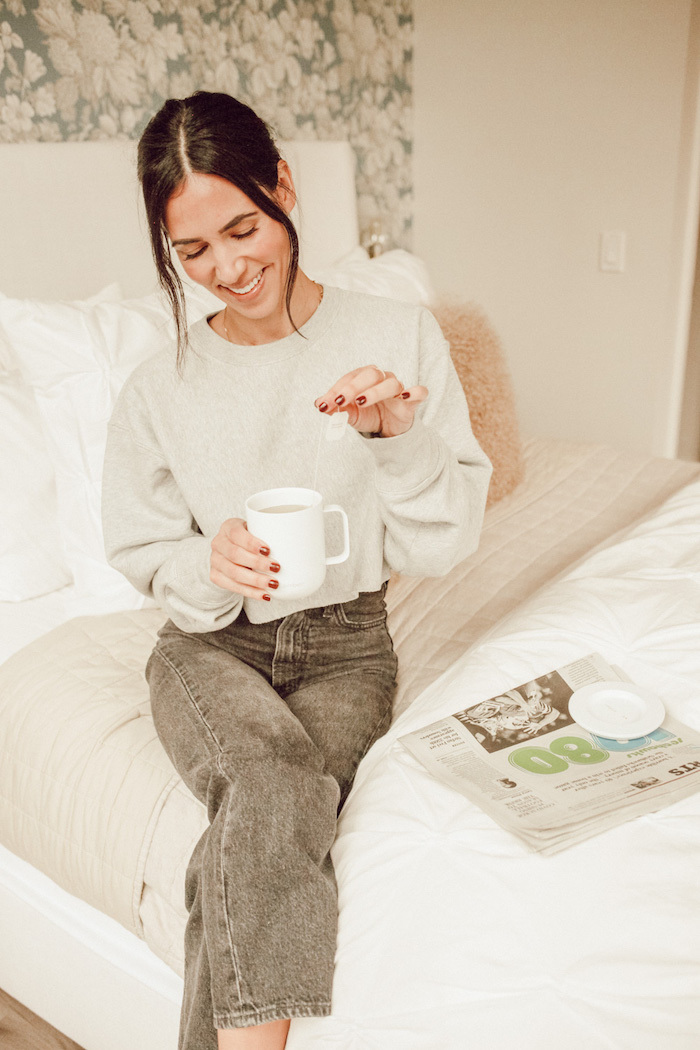 The continued advancement of technological devices has consistently worked to help make our lives more efficient and streamlined. From smartphones to smart devices, we have the ability to do everything from our fingertips. You can leave your home, turn on a light, and start the oven all at your convenience. Home automation gives you the control to activate a device with the simple push of a button, or your voice. Looking to make sure you have the most up-to-date home?
These high-tech gadgets will easily improve your home and you'll wonder how you ever lived without them!
Ember Temperature Controlled Mug
How many times have you made coffee in the morning and reheated it five times throughout the morning? I myself am a slow coffee drinker in the morning — I like savoring the moment, but of course, I want it to be hot over the course of the two hours I want to enjoy it (wink). Ember solved this problem with a very simple solution! This smart mug allows you to set the temperature of your coffee and keep it hot for up to 90 minutes. That means you can sit and enjoy your coffee while reading, multitasking, and not have to pop it in the microwave again!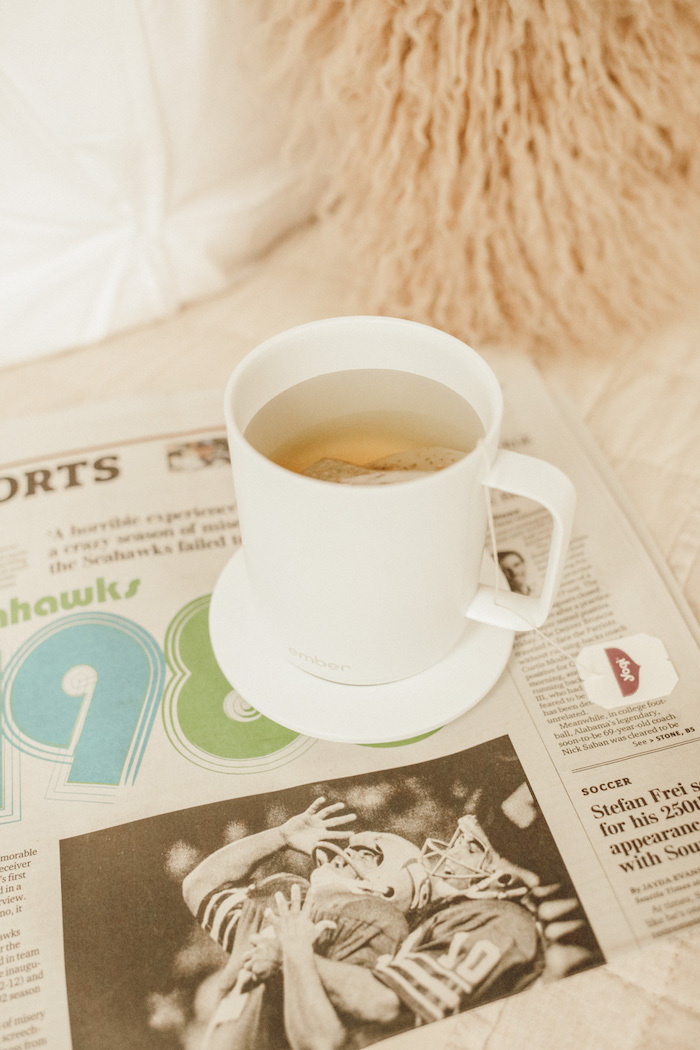 Temperature Controlled Mug

By Ember

Shop Now
Aveine Smart Wine Aerator
Now that we have coffee settled, what about wine?! Do you decant your wine? If so, you know it's the LONG version of aerating your wine. It's like torture watching your wine decant before it's ready to consume. Aveine is a device that aerates your wine in a fraction of the time and the smart way! The Aveine adds ambient air directly to the flow with its micro-oxygenation technology.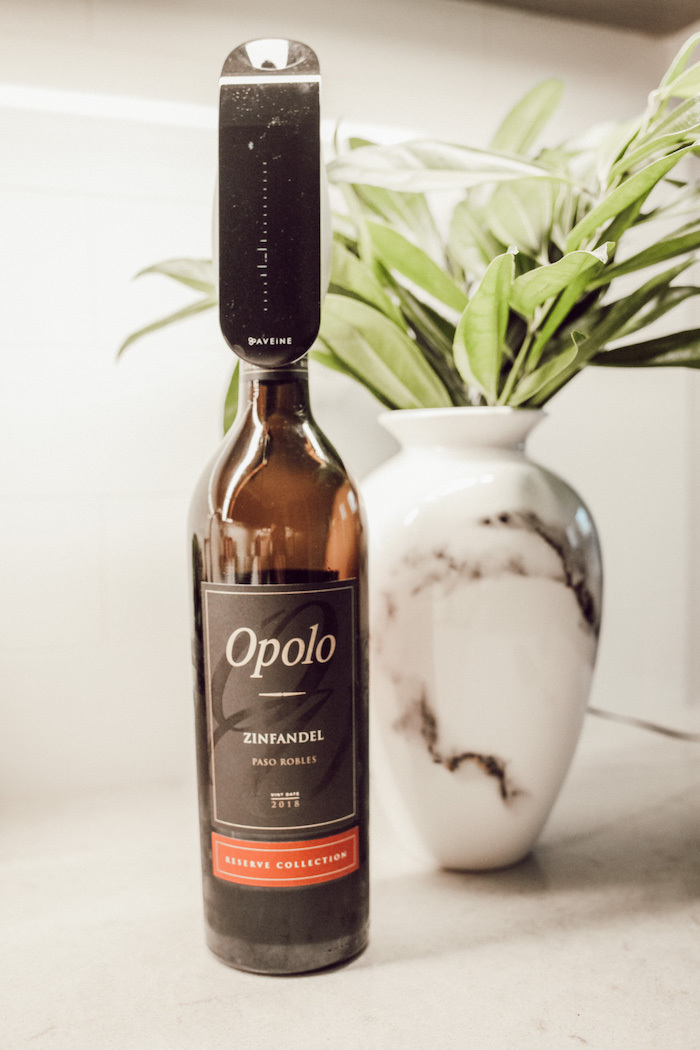 How does it work? Place the aerator in the neck of the bottle. Use the Aveine app and scan the bottle label — the data helps determine the aeration for that particular bottle. The Aveine aerates the wine from 1h to 24h instantly and only aerates the wine served! Now you can enjoy your wine the SMART way and you can get $50 off by using our special code "IHS2021"!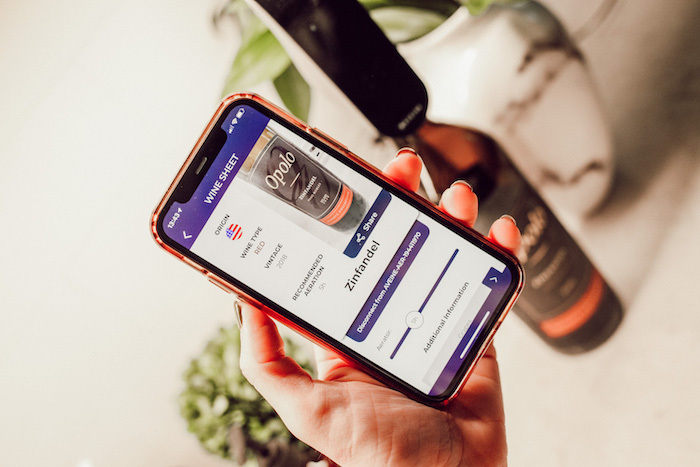 Etekcity WiFi Outlet
Have you ever dreamed of turning your bedroom lights on in the morning from bed? Or been too lazy to get off the couch to turn your lights off when you want to take a midday snooze? The Etekcity outlet is a product that makes all your clapper dreams come true! The Etekcity WiFi outlet allows you to turn on any light in your home, plugged into the device, from anywhere — you can also pair it with Alexa or Google Home for voice control too.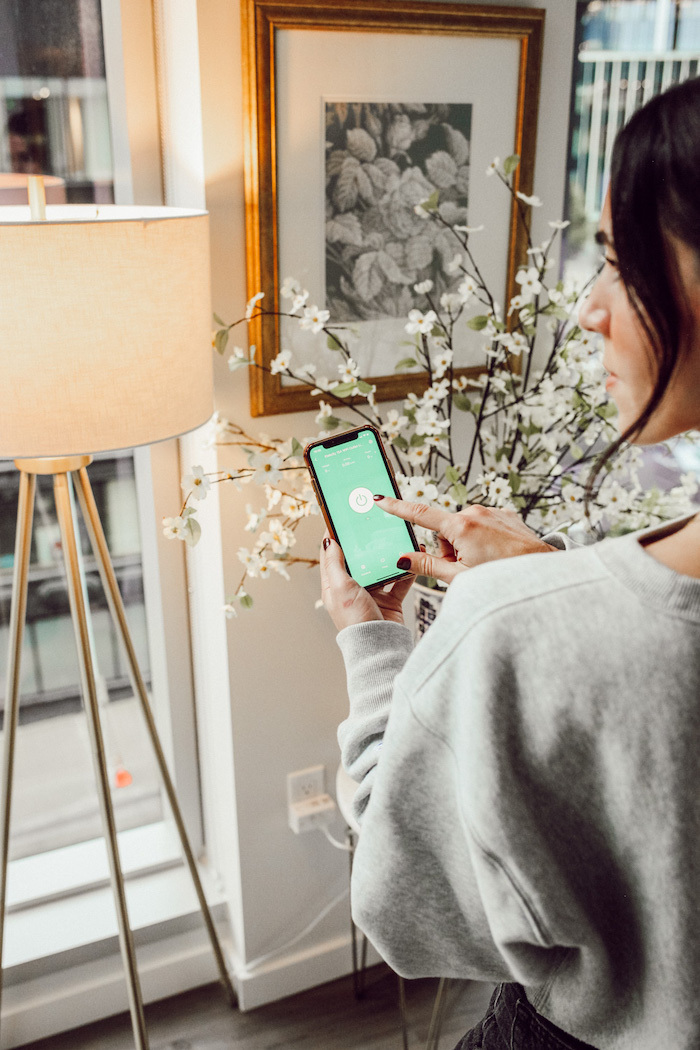 Voltson WiFi Outlet

By Etekcity

Shop Now
Plug your fixture into the device, download the app and watch in awe from your couch as your lighting magically turns on and off. One of my favorite features is that there is an auto night light with a built-in dusk-to-dawn smart light sensor for ambient lighting that isn't harsh on the eyes!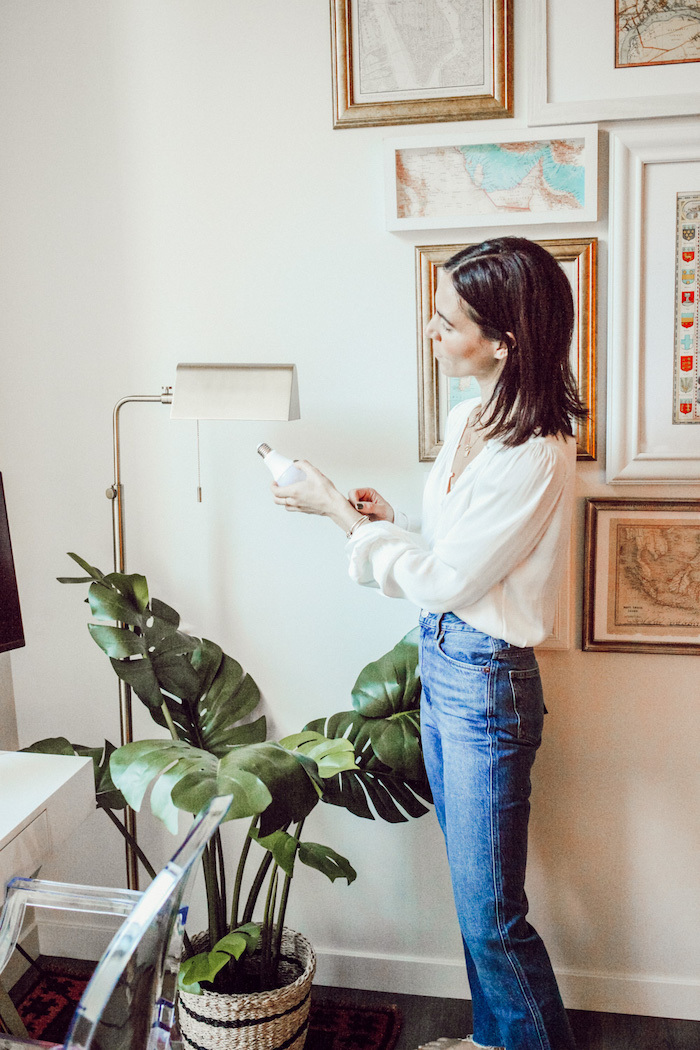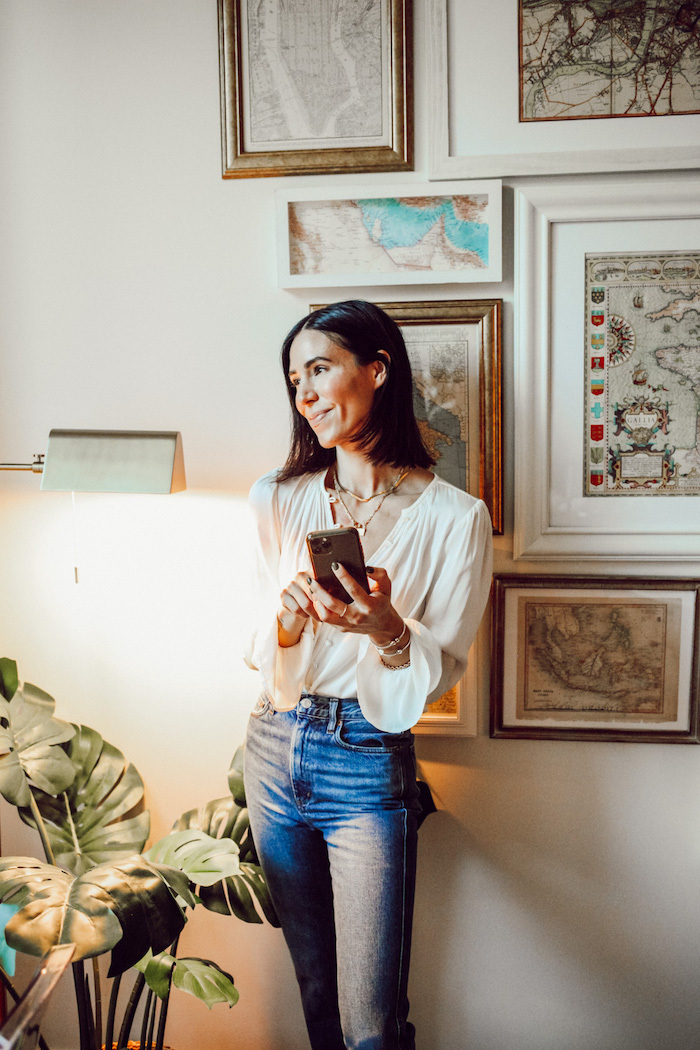 The MeatStick Meat Thermometer
Moving on to the kitchen, do you ever find yourself constantly questioning if your meat is cooked enough? I know I do! I'm a vegetarian and my husband is not, so it's always hard for me to gauge if the meat, especially chicken, has been cooked properly and ready to eat! The MeatStick has been a lifesaver while in the kitchen! Through their app, you can view the temperature of your meat whether it's on the grill, stovetop, or oven! The wifi extender gives you that freedom to cook outdoors, but still feel assured that your meat is being cooked to perfection! The beauty of this device is that you will never question the temperature of your meat again!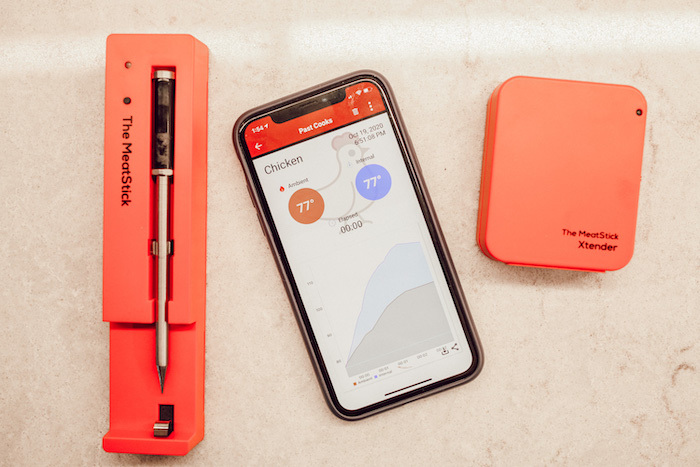 Smart Meat Thermometer

By The MeatStick

Shop Now
Gourmia Digital Air Fryer
Finally, what seems to be the season's hottest kitchen gadget, the Gourmia digital air fryer! I've had my eye on one for quite some time. To be able to cook mess and oil-free has been a dream of mine! The air fryer allows you to roast, grill, broil, bake and fry meat and vegetables quickly and in a healthy way! You can either determine the temperature that you'd like to cook your item, or locate it on the screen, push the appropriate button, and voila!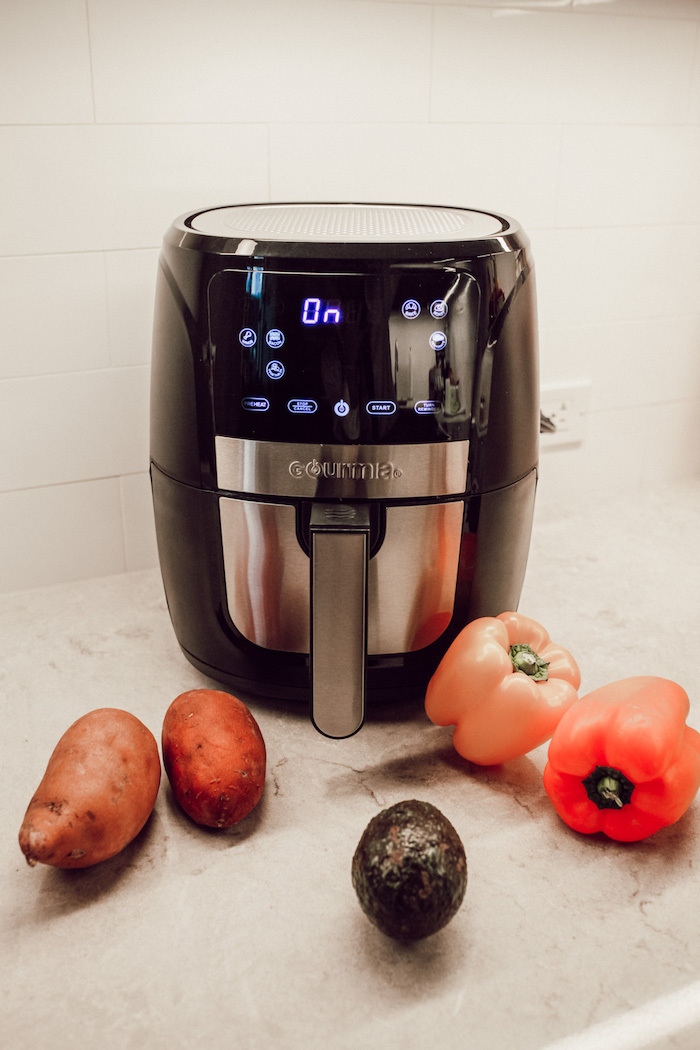 One of my favorite evening snacks has been air frying bananas and topping them with Greek yogurt, cinnamon and honey! It's the perfect way to kick a sweet tooth calling post dinner! Slice the banana in half and sprinkle with cinnamon and coconut sugar. Add to the air fryer at 400 degrees and cook for 4-6 minutes! When it's done, you'll see no mess, but an amazingly delicious dessert!