5 Ways a Nutritionist Eats Healthy During Holiday Party Season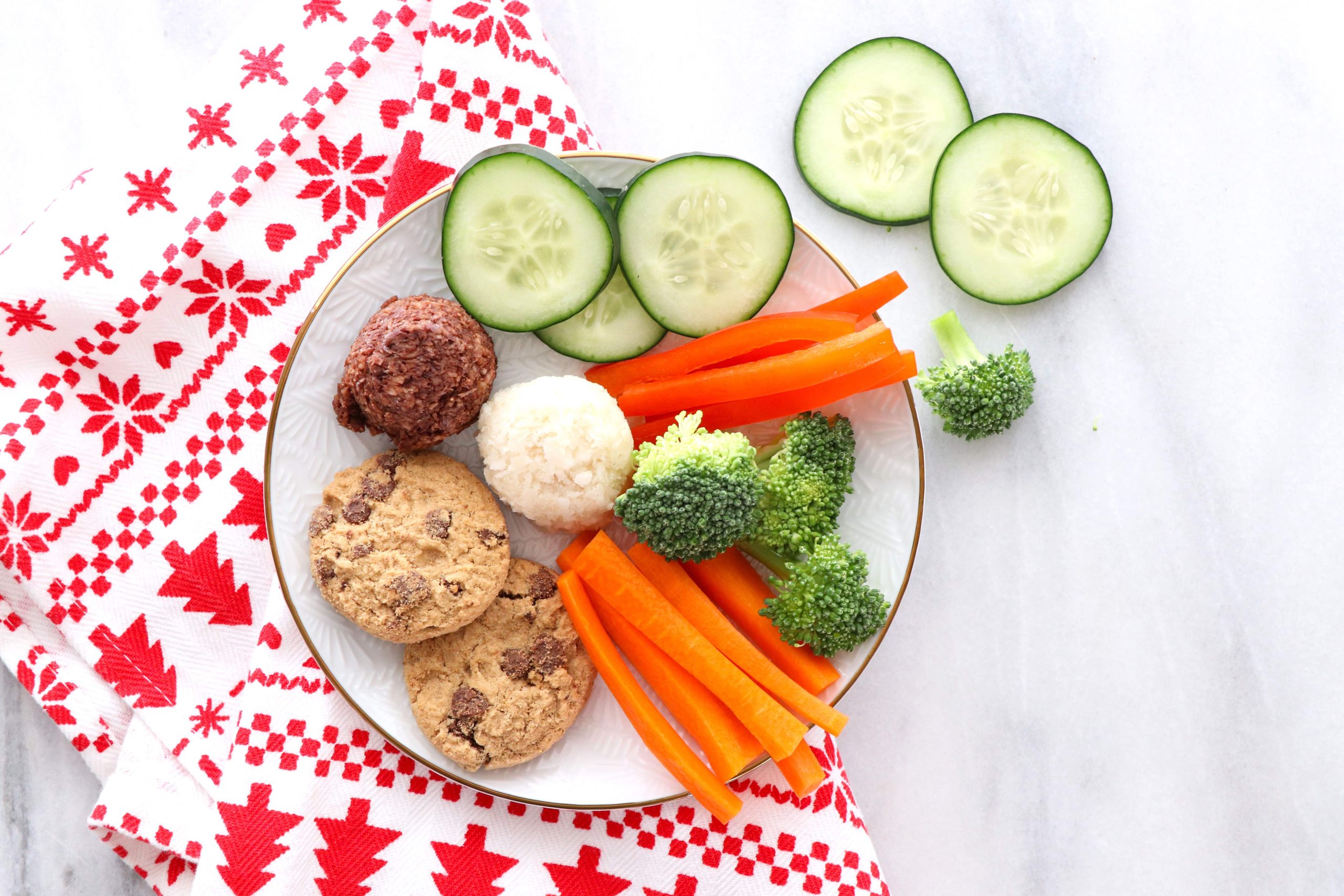 'Tis the season for Holiday parties! If eating healthy is important to you whether it's because of a weight loss goal, food allergy or simply to feel your best, Holiday parties can be overwhelming! From cookies, cakes to high calorie sugary beverages there are treats everywhere. As a Registered Dietitian Nutritionist, these are my top Healthy Holiday Party Tips that I follow and recommend!
1. Eat Protein Pre-Party to Curb Hunger
Before you leave the house, eat a protein-packed snack such as trail-mix made with nuts and seeds, or carrots and hummus, or a hard-boiled egg. Protein will keep you feeling full longer and help manage blood sugar levels. If you arrive to a party with your hunger tamed, you're more likely to make healthier food and beverage choices.
2. Hydrate Pre, During & Post-Party
Staying properly hydrated helps you feel full longer and helps your body detox properly. If plain water is boring, try lemon water, sparkling water and water-dense foods like oranges and veggies such as cucumbers. Drink at least 16-ounces before you arrive to the party and drink at least 8 ounces of water between any alcoholic beverages. Lastly, don't forget to drink a big glass of water when you return home! Staying hydrated may also help you consume less high calorie or alcoholic beverages, which is better for your health overall.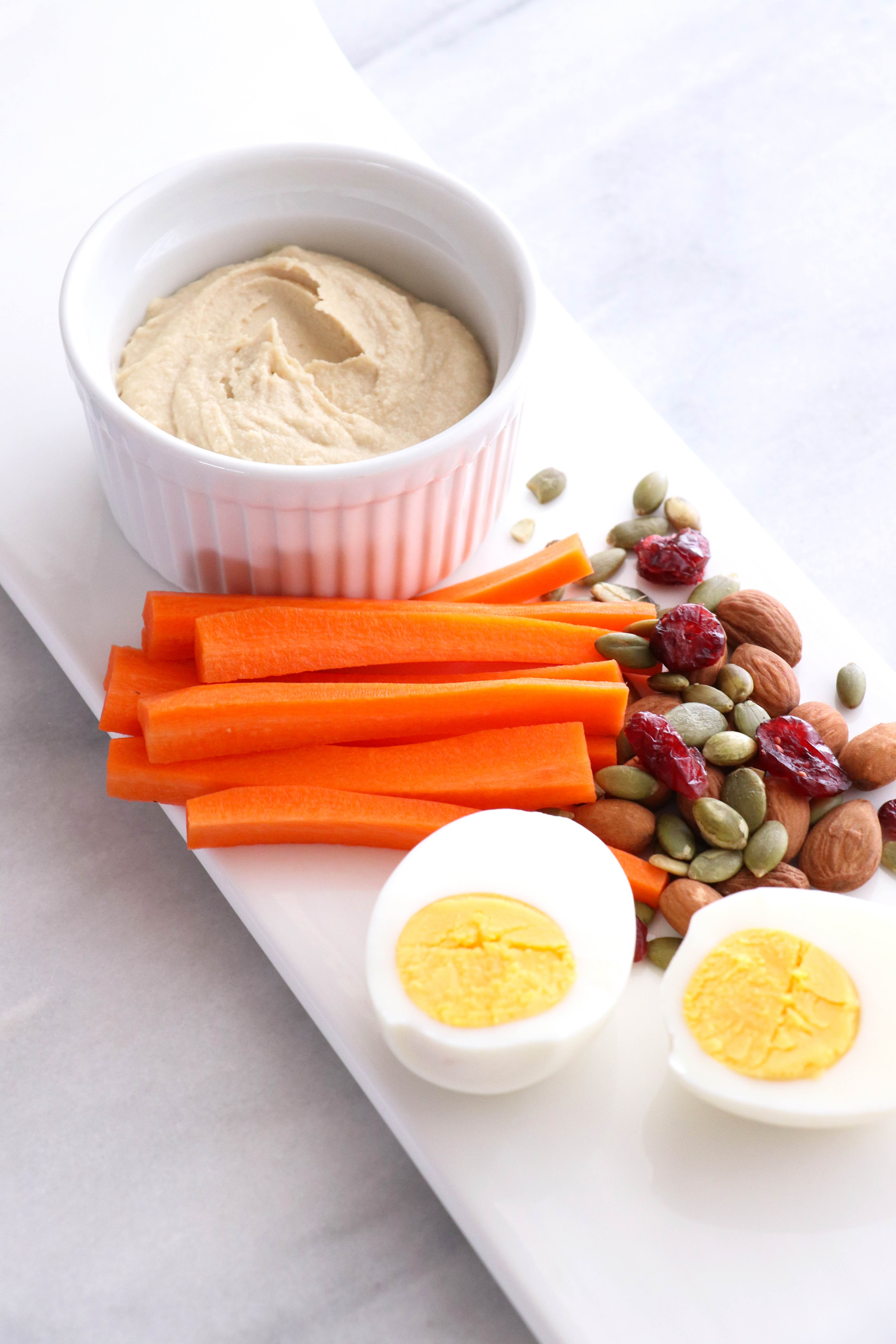 3. Choose Your Booze Wisely
Not all alcohols are created equal! For example, 10-ounces of beer has the same amount of calories as only 5-ounces of wine. Be aware of how much and what you are drinking, it is easy to get distracted by conversation.
5 ounces of red or white wine = 125 calories
10 ounces beer = 123 calories
5 ounces champagne = 110 calories
1 ½ ounces of Irish cream = 144 calories
4. Make Half Your Plate Veggies
Balance your plate with veggies which are packed with fiber. The fiber will help you feel full and less likely to overindulge. Fibrous foods also help delay the absorption of sugar in the body, better helping to blood sugar levels from sugary Holiday treats.
5. Mingle More & Munch Less
Chat with your crush or make a new friend! If you're talking or listening to someone else tell a great story, you'll be distracted from overeating. Also make sure to mingle away from the buffet line! If you're standing close to the food or bar all night it's easy to consume more than desired.