How to Freeze and Use Summer Berries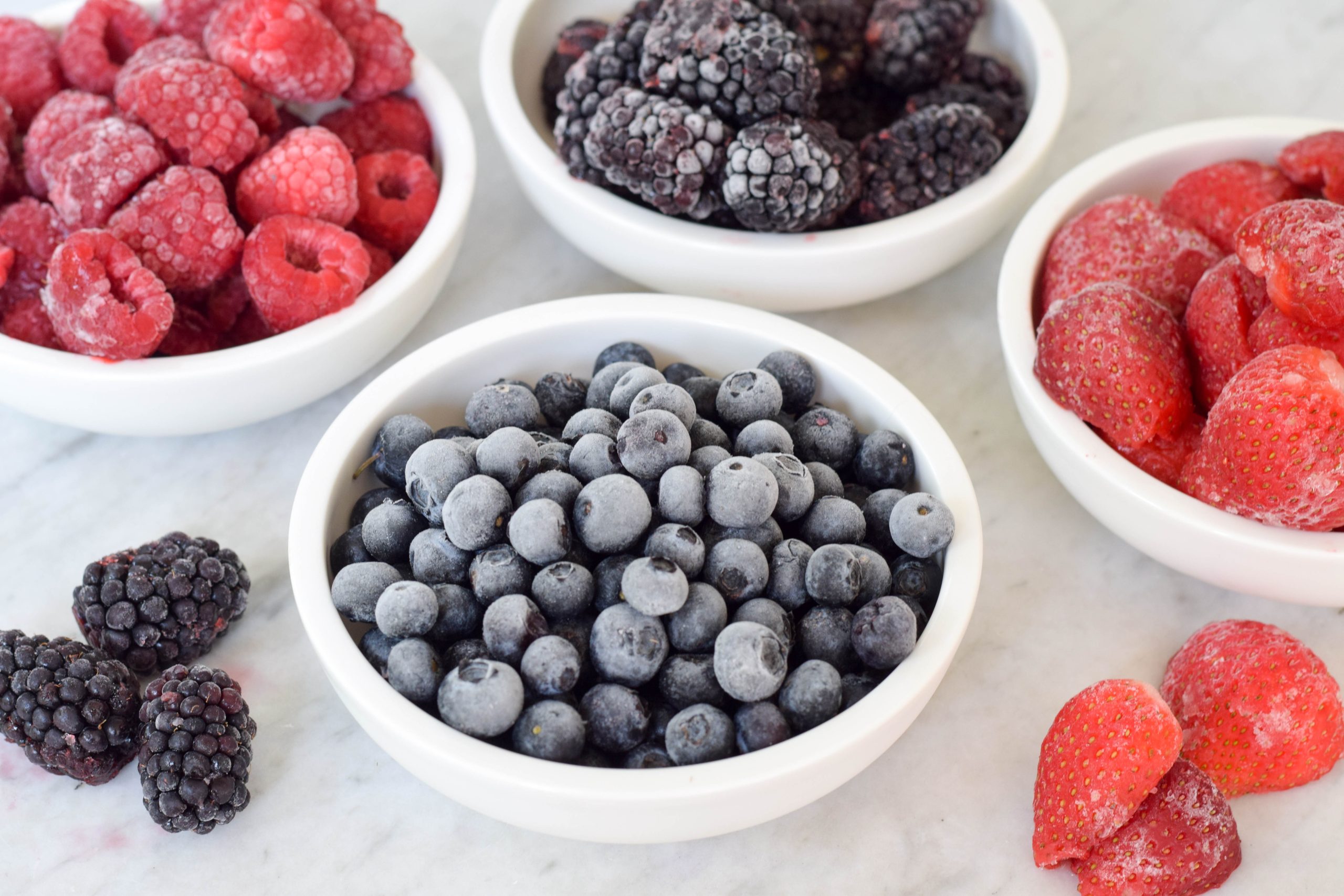 Preserve summer's bounty by freezing local berries when they are in season. With the right equipment and a little bit of care, you will be enjoying blueberries, strawberries and more all year long.
If you enjoy eating or baking with fresh berries, such as strawberries, blueberries, blackberries or raspberries, you know that these fruits are at their peak in summer and early fall. I especially love to pick my own or buy locally grown berries at a farmers market. While you can find berries year round in grocery stores, the taste of off-season berries pales in comparison to the juicy, flavorful berries of summer not to mention being much more expensive.
But you don't have to say goodbye to seasonal, local berries when summer ends. You can save money and eat more seasonally and locally by freezing your favorite berries while they are at their peak. With the right technique and a few pieces of helpful equipment, berries freeze like a dream! And frozen berries work just as well as fresh in baked goods, sauces and your morning smoothie.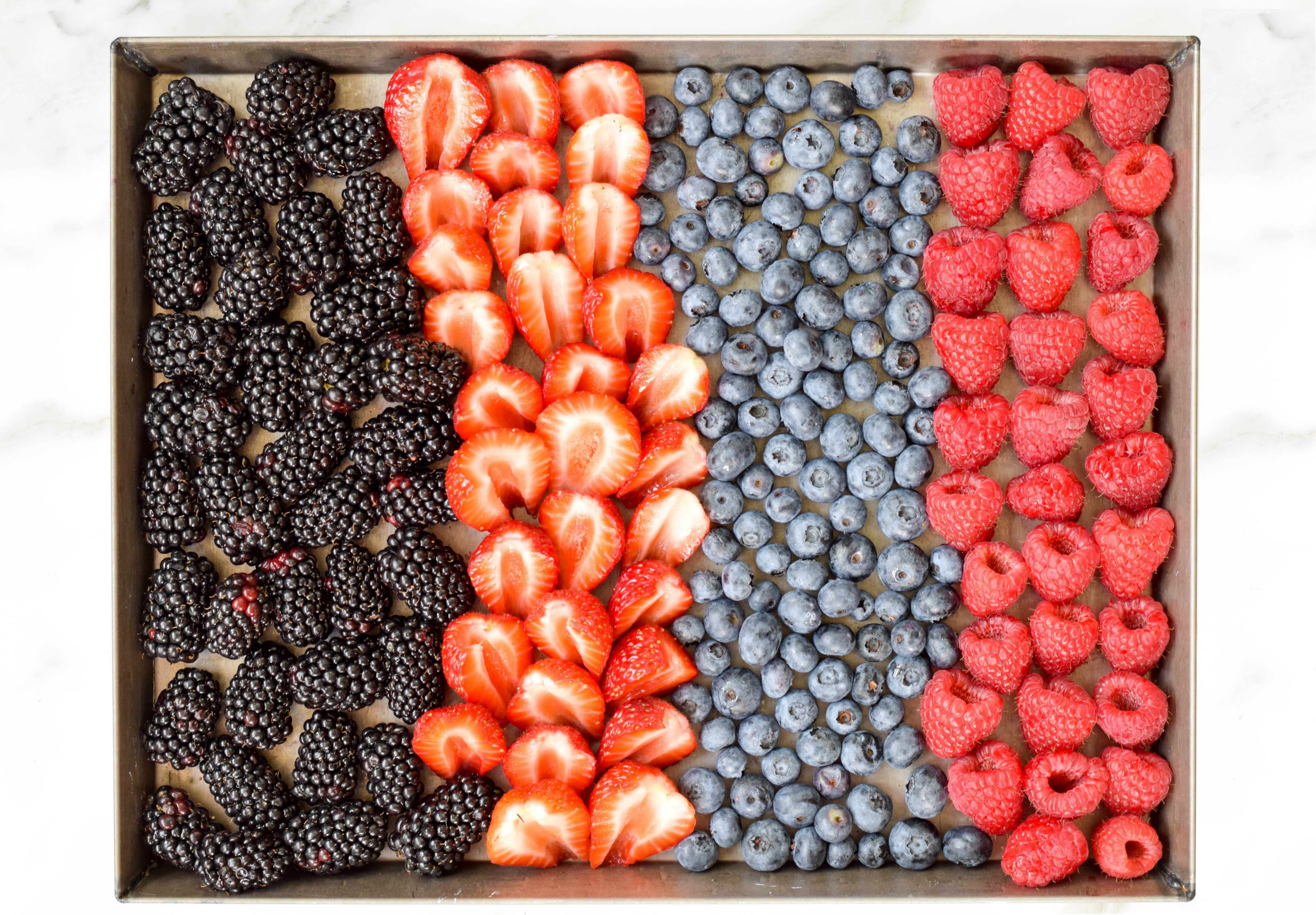 First, prepare berries for freezing by gently washing them in cool water. Drain well and allow berries to air-dry completely or dry them using paper towels. Remove and discard any moldy or mushy fruit so mold won't spread to other berries. For strawberries, hull them using a strawberry huller and cut them in half.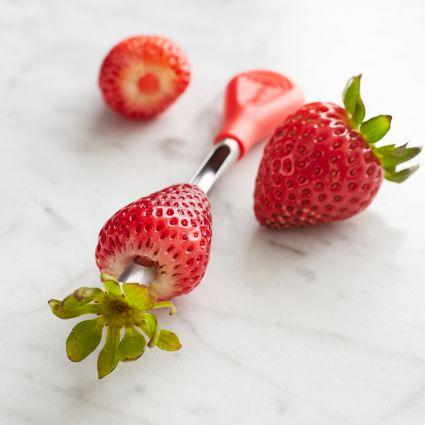 To freeze berries, place fruit in a single layer on a baking sheet that fits comfortably into your freezer. Place the sheet in your freezer for several hours until the berries harden. Once berries are firm, you can transfer them into a storage container for long-term storage — up to six months. It is important, however, not to skip the step of freezing the berries on the baking sheet first. If you place berries in the storage container while they are still soft, the ones on the top will crush the ones on the bottom before they freeze.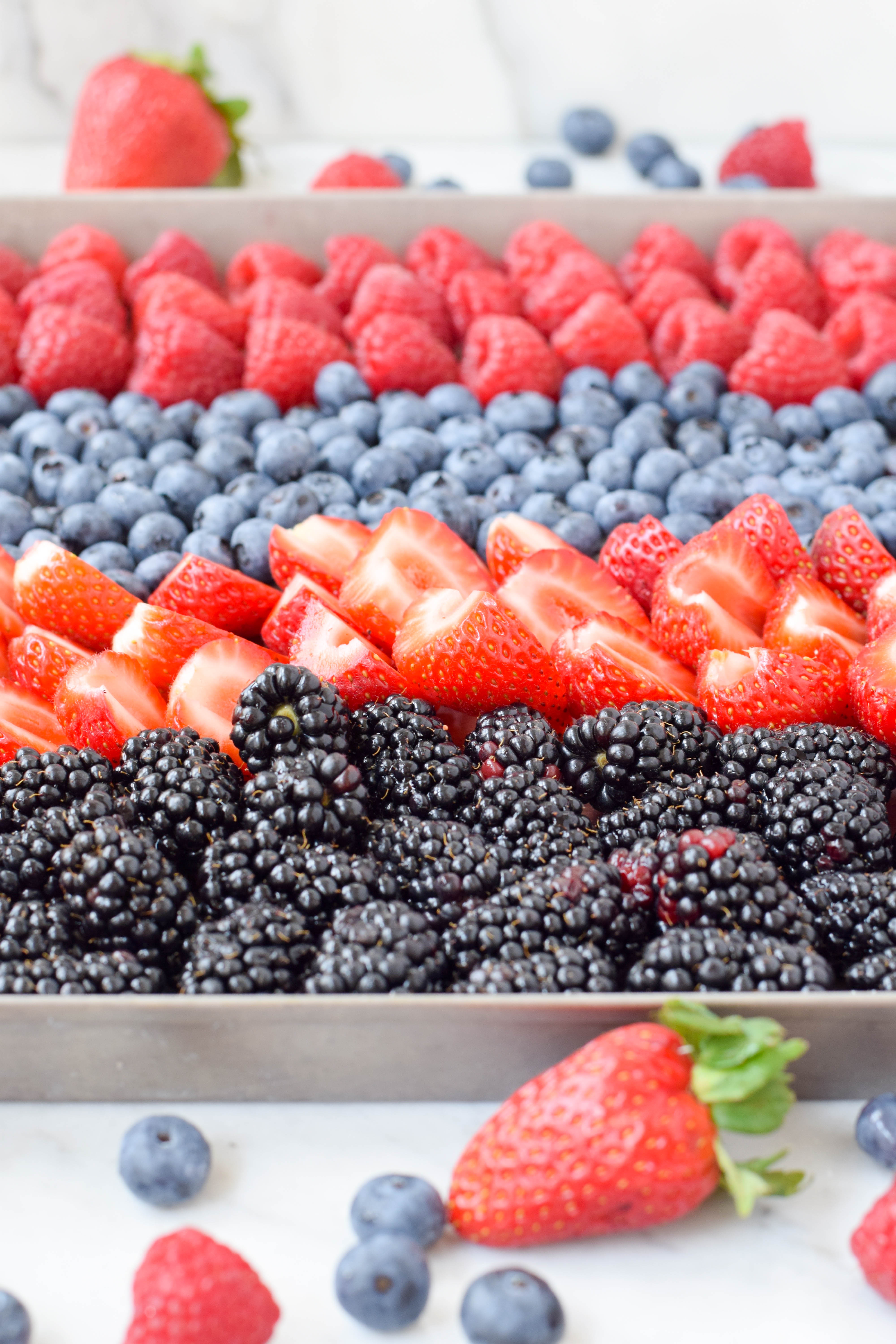 For freezer storage, I highly recommend using Stasher storage bags, which are made out of platinum food-grade silicone. These durable, reusable bags can go directly from the freezer to the microwave to the dishwasher. Investing in a few of these Stasher bags will help you reduce waste and use less plastic in your kitchen. Plus, the thick silicone exterior will help protect your berries while they are in the freezer.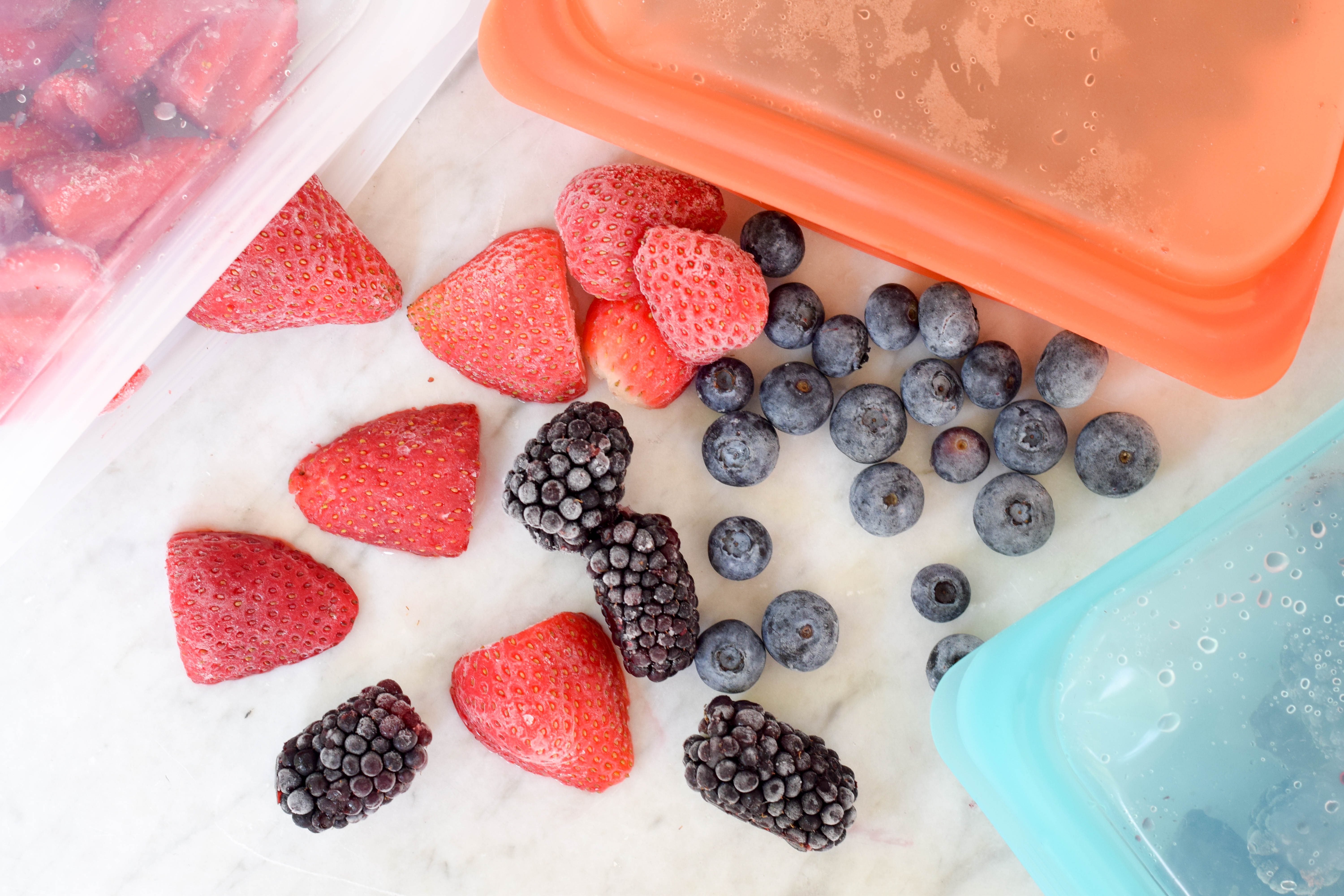 How should you use your frozen berries? I do not recommend eating frozen berries out of hand as we do with fresh berries. The freezing and thawing process can change their texture. But, frozen berries are still incredibly versatile. I like to use frozen berries in my morning smoothies for sweetness and extra nutrition and that way there is no need to add ice!
In addition, frozen berries are as good, if not better, than fresh berries in baked goods. Think muffins, quick breads, cobblers and more. Freezing causes berries to lose some of their moisture, which is actually a good thing in baking because especially juicy berries can ruin the texture of some doughs and batters. No more soggy muffins or soupy cobblers when using frozen berries!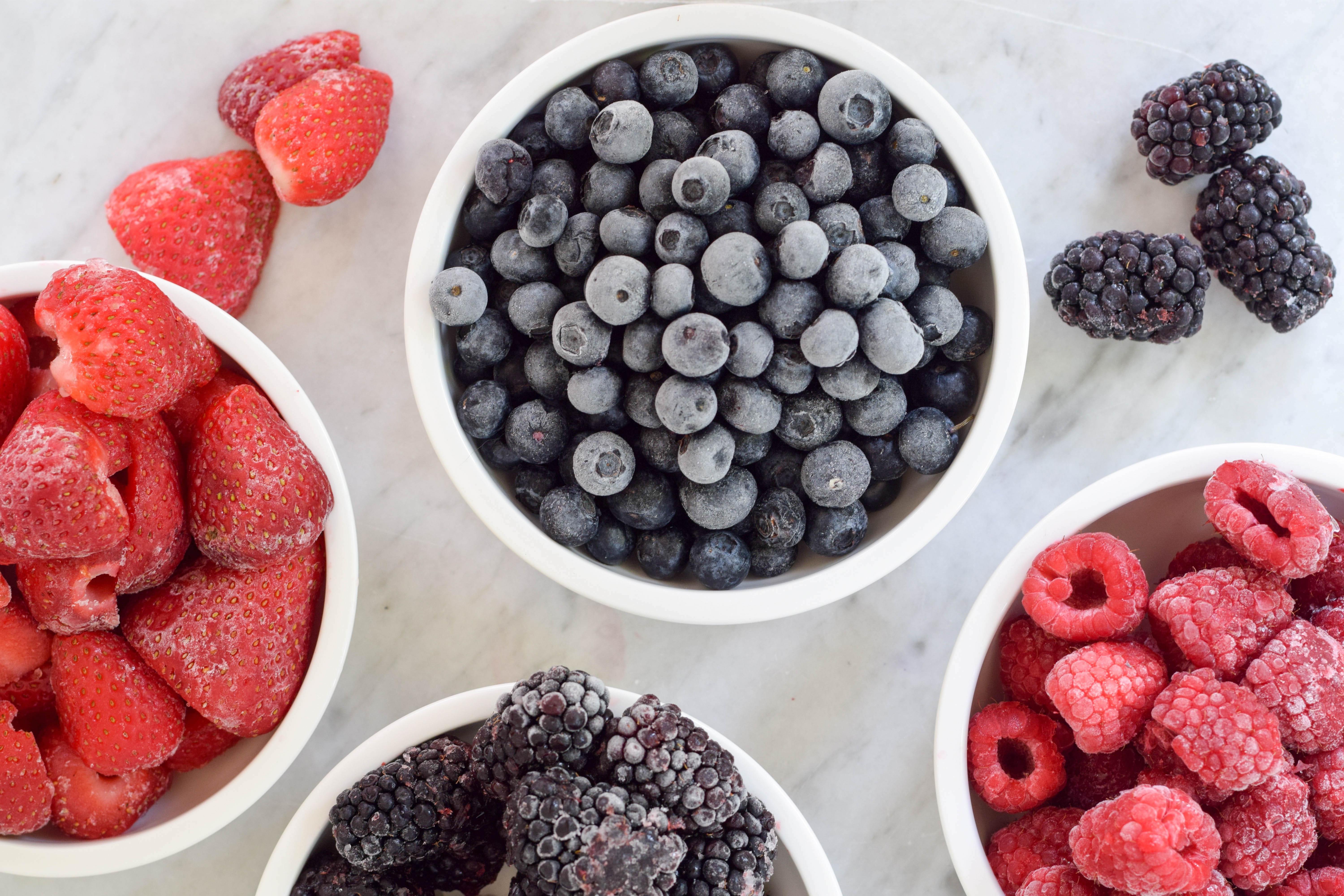 Another delicious use for frozen berries is a dessert sauce. Elevate a simple pound cake or a bowl of vanilla ice cream into an elegant dessert fit for company with a thick, glossy blueberry or raspberry sauce. Because the sauce is cooked on the stove, fresh or frozen berries work equally well. If using frozen berries, no need to thaw them first. Just pop them straight into the pan! What a terrific way to enjoy the flavor of summer all year long.
This blueberry sauce is delicious on pancakes, pound cake or simply spooned over vanilla ice cream. With the natural sweetness of perfectly ripe summer berries, you only need to add a small amount of sugar.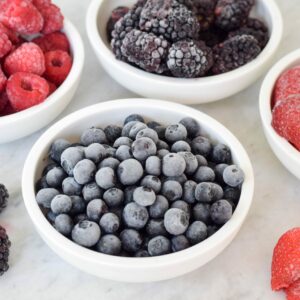 INGREDIENTS
3 cups blueberries (fresh or frozen)
¾ cup water plus 2 TB
Zest and juice of two lemons
½ cup sugar
2 TB cornstarch
1 tsp vanilla extract
INSTRUCTIONS
Combine the blueberries, 3/4 cup water, lemon zest and juice and sugar in a medium saucepan and bring to a boil over medium-high heat, stirring the dissolve the sugar.
Meanwhile, combine the cornstarch with 2 TB cold water in a small bowl and stir to combine. Add more water if the mixture is too thick.
When the berries are boiling, add the cornstarch mixture and stir to combine.
Return the mixture to a boil, then turn heat down to medium and simmer for five minutes until thickened.
Remove from heat and add the vanilla extract. Stir to combine.
Refrigerate until needed.