4 Small Spaces You (Probably) Need to Organize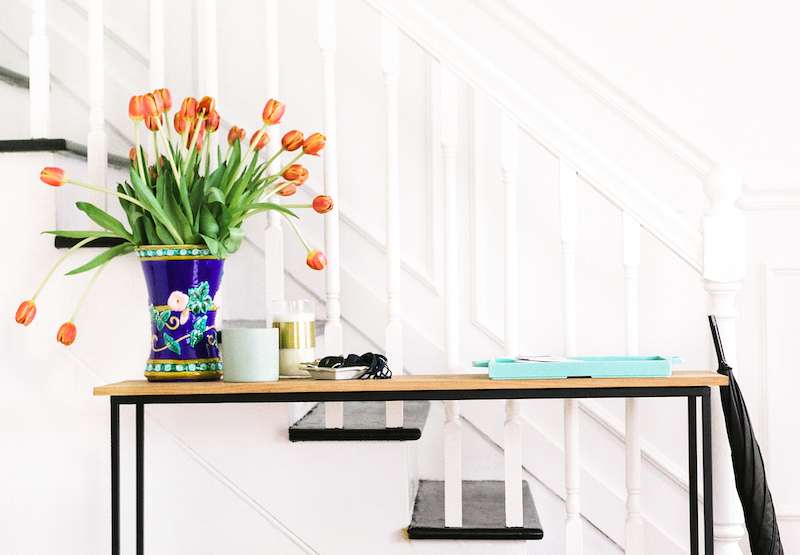 It's that time of year again. Warmer weather is upon us (hopefully) and we have the urge to purge to lighten up for spring and summer. Piles of papers need to go… but where? And entryway systems need retooling for the warmer months. It's time to get organized, and there's no better place to start than in the spaces in our homes that serve as various components of our own command central.
Junk Drawer
Everyone has a junk drawer. Your junk drawer might look
different from mine, but it
probably resembles the cover of one of those I Spy books, and
it might include quarters, bolts,
pins, random papers, old spoons,
measuring tape, the household
hammer, and maybe even the
keys to your diary you kept in
middle school.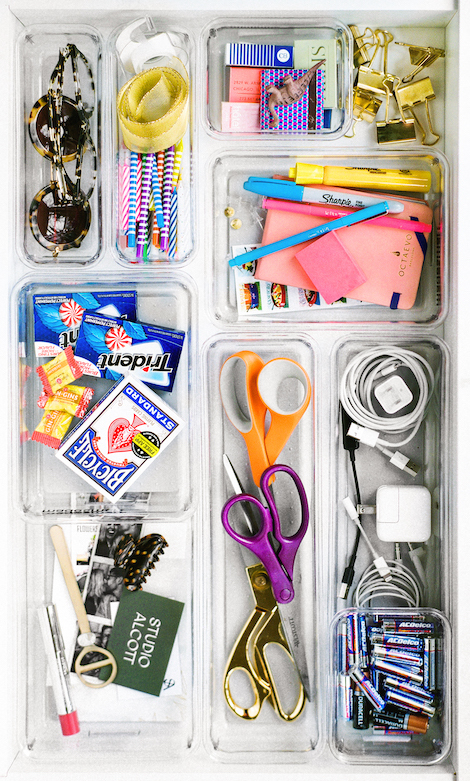 While we hate to admit it, we need that junk drawer! What we don't need is the mess that screams "chaos." The best way to manage your junk drawer is to treat it like "emotional junk."
Clear Collection Drawer Organization Bins

By madesmart

Shop Now
First, recognize the problem, and then address it. Sort, separate, purge, repeat (at least once every three months). Dividers can work wonders to organize all these disparate items and get your junk drawer working for you.
Kitchen Cabinets
For me, these cabinets
are the easiest to organize. Plates stay with plates and
glassware sticks together. For my glassware, I like to put
the tallest in back and work forward from there so that I can
see everything. I'm also a fan of stackable glassware, which
maximizes space.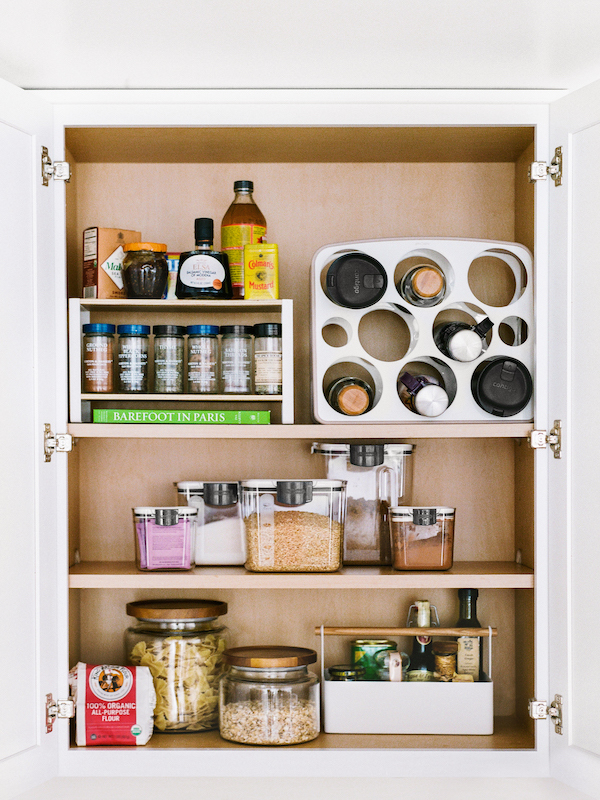 For your water bottles, consider purchasing a bottle organizer to stack them neatly.
BottleStand Mug & Bottle Organizer

By YouCopia

Shop Now
If you have tall spaces in your cabinets, consider buying risers so that you create extra shelf space. These are best used in spaces where you keep baking and serving dishes, which are often awkward shapes and sizes.
Tosca Kitchen Rack

By Yamazaki Home

Shop Now
You can also purchase clear airtight containers or glass jars to store all of your baking goods and grains such as flour, sugar, rice or quinoa.
The design seals in freshness while allowing you to see inside.
ProKeeper Baker's Storage

By Progressive

Shop Now
Lastly, household items like a tool box could also be used to store sauces and other miscellaneous items.
Tosca Tool Box

By Yamazaki Home

Shop Now
Entryway
In busy households like mine, the entryway serves as the on and off ramp of our home, and it's the most prized real estate in the house.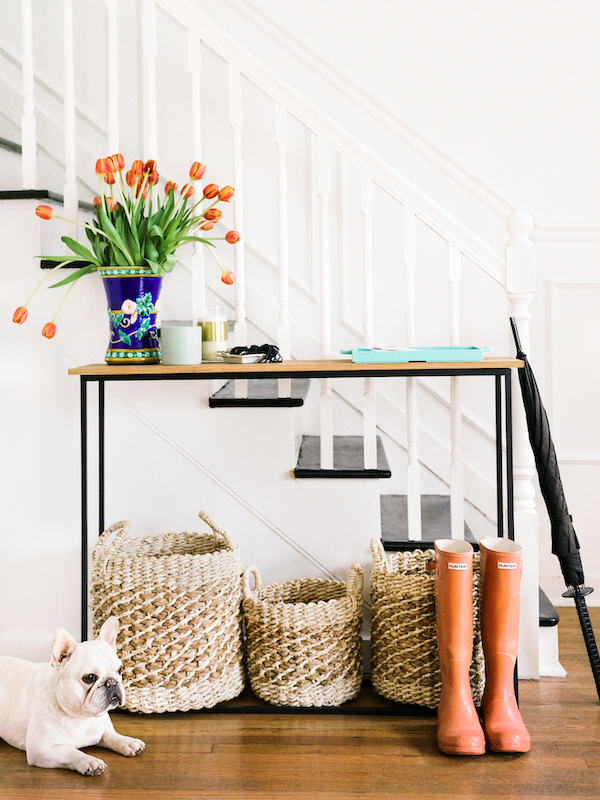 I try to maximize every inch of space and do it with style. Pretty woven baskets are always a great idea.
Nesting Tea Stained Woven Baskets

By Honey Can Do

Shop Now
Try a catch-all console table with space below to house and conceal sports gear.
Pietra Console Table

By Design Ideas

Shop Now
Dress it up with a bouquet of fresh blooms and pretty tray for keys and loose change.
Meeme Serving Tray

By Zak Designs

Shop Now
Desk
The desktop and desk drawers are likely the workhorse spaces in your life, whether they are used for your job or to keep important documents and bills organized and tended to.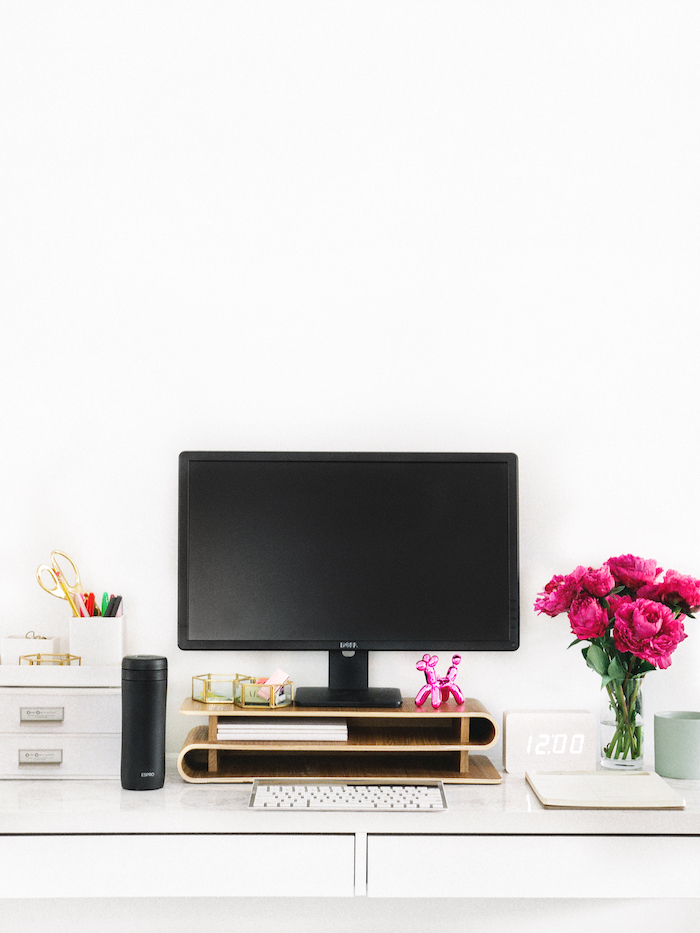 So, it's essential to keep these spaces organized in a way that's intuitive and accessible. Your desktop should house only what you deem essential – perhaps a computer charging cord, a clock, a pen/pencil holder with a few of each, a candle, and a notepad.
Jotblock Bullet Pad

By Three by Three Seattle

Shop Now
Putting your computer on a riser also helps to create more vertical space and storage on your desk.
Up-Rise Monitor Riser

By Three by Three

Shop Now
I also like to have a small filing system with slots for action items (papers that need prompt attention) and outgoing mail.
Birger File Storage Box

By Bigso

Shop Now
Desk drawers should then be filled with items by order of importance. For example, the top drawer, or center drawer, should house all other items you need frequently.
Paper clips, Post-it notes, and index cards are some items I keep in this drawer. I also like to keep an extra set of car keys in my top drawer.
If you are lucky enough to have more than one drawer, work down from there, keeping the least used items in the bottom drawer, and ideally, setting up one drawer as a vertical filing cabinet.
Photography by Constance Mariena
This story appeared in the Spring/Summer 2019 issue of The Inspired Home Journal, titled "Get Organized: Clean Sweep."