4 Cold Brew Coffee Makers for the Perfect Cup at Home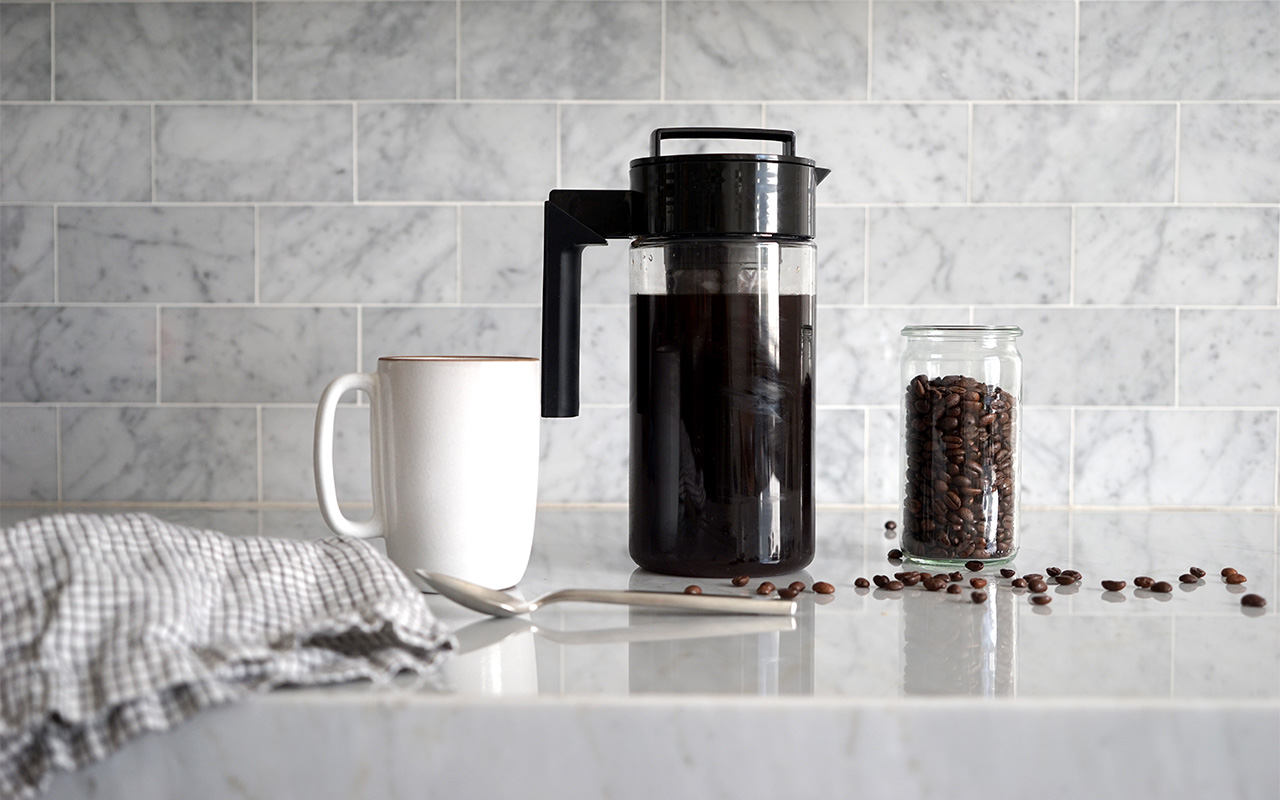 Since going mainstream a few years ago, cold brew has become a major staple for coffee lovers, especially during spring and summer.
Chances are, you've tried it at specialty coffee spots like Blue Bottle and Stumptown, or picked up a bottle of cold brew concentrate from Trader Joe's.
Cold brew is different from iced coffee in that the entire brewing process is done with cold water. Whereas you need to make hot coffee and then cool it to make iced coffee, cold brew is made by steeping coarsely ground coffee in cold water for around 24 hours, then dripping it through a sieve to get the final product. It's more concentrated, less acidic, and naturally sweeter than regular iced coffee — plus, it lasts up to two weeks in the fridge without going flat and bitter.
While buying pre-made cold brew is an easy way to get your fix, it also gets pretty expensive given that coffeehouse-made cups run around $5 a pop. To keep costs low and clean-up to a minimum (making cold brew by hand is pretty freaking messy), I've rounded up four sleek cold brew makers for your kitchen. Happy caffeinating!
Do you cold brew at home? Tell me your favorite method in the comments below!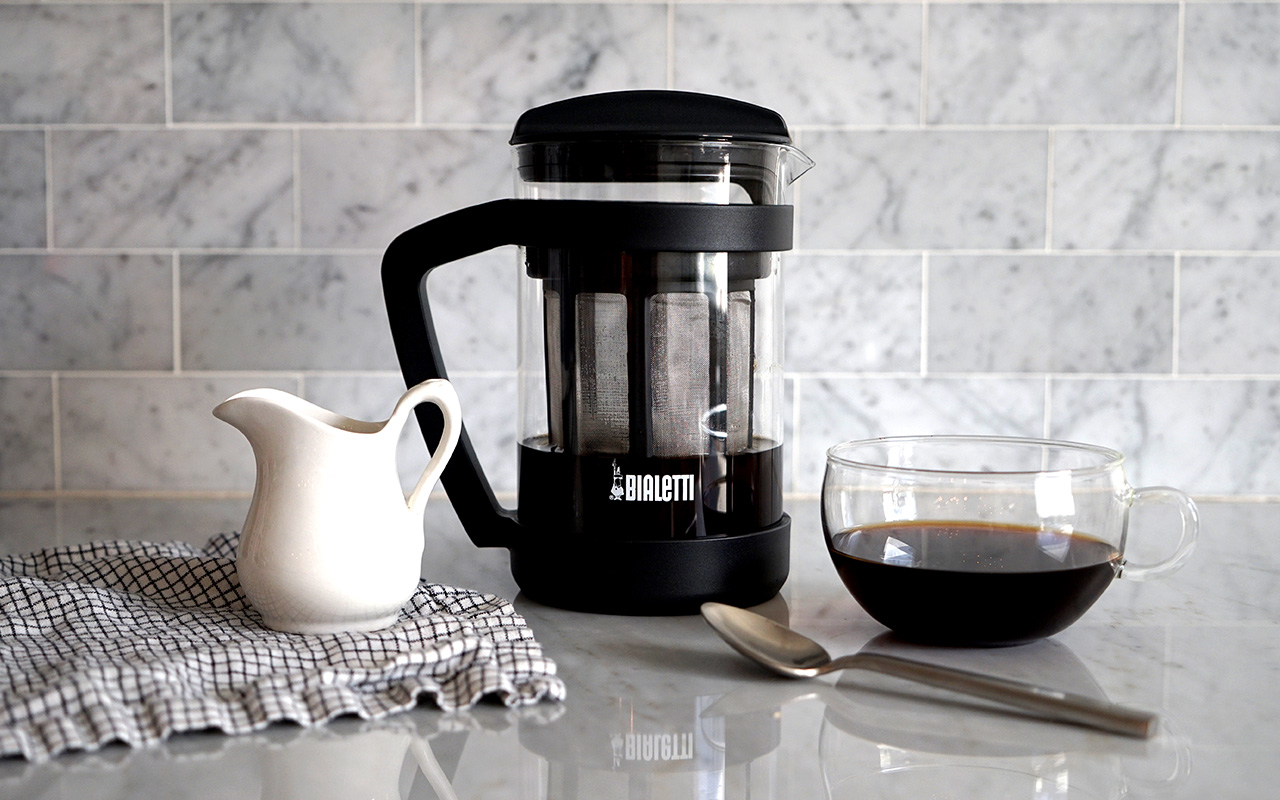 Think of Bialetti as a French press for cold brew. Submerge coffee grounds in the large water chamber, then twist and press down before you pour out your brew.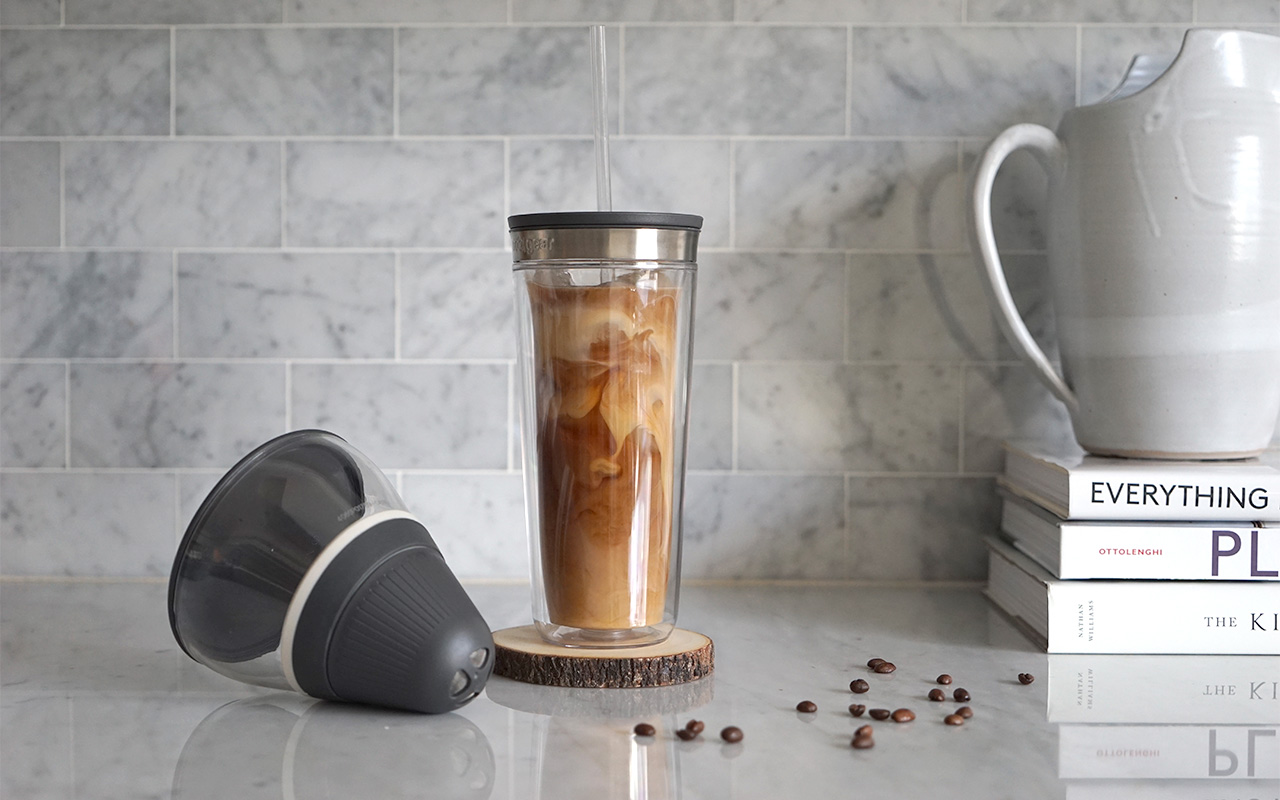 If you're a single-serve kind of coffee drinker, the Coolgear Bru is going to be your BFF. Essentially a mini pour-over system, it allows you to adjust the water drip rate to get the exact intensity you want for each cup.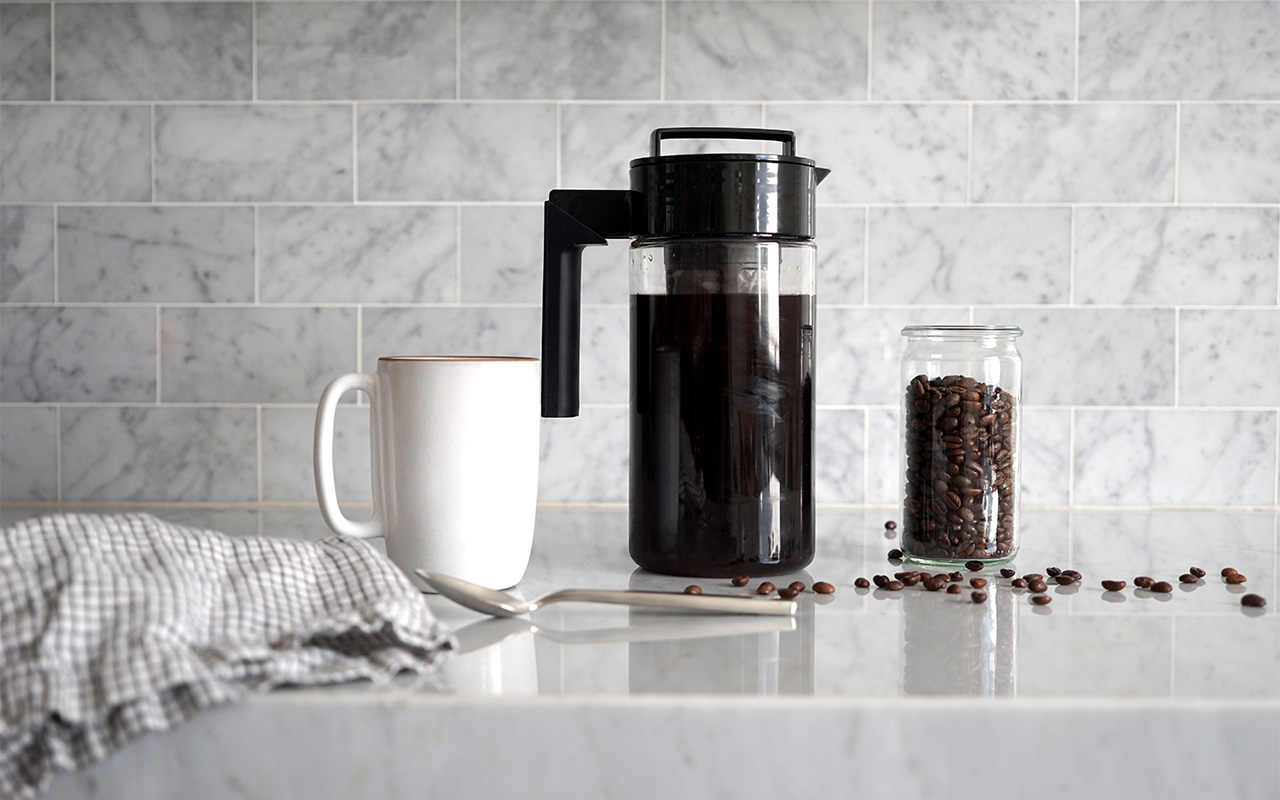 The Takeya wins when it comes to sustainability and user-friendliness. Not only is it a cold brew maker and pitcher in one, it's also BPA-free and super easy to use: Just pour coffee grounds into the center chamber, add water, and let it steep. The pitcher's slim shape and airtight, leak-proof lid let you stash it in the fridge for a couple of weeks.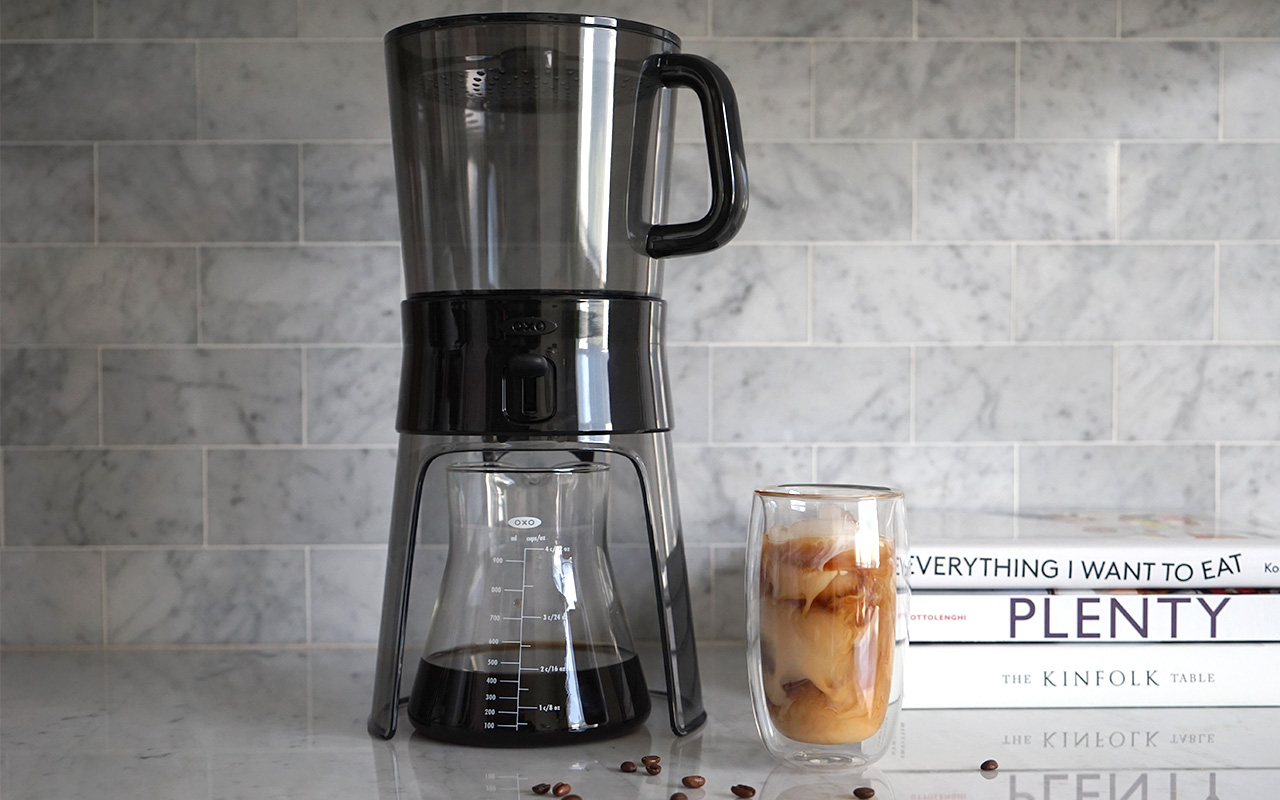 Perhaps the most intuitively designed of the group, the OXO Good Grips maker offers just enough specialized prep for cold brew geeks, without a ton of steps. The standout features are the Rainmaker, which lets you evenly distribute water around the grounds, and a Brew-Release button which allows coffee testing during the brew phase. The sleek Chemex-style carafe can be sealed and stored in the fridge, too.