3 Steps to the Perfect Summer Picnic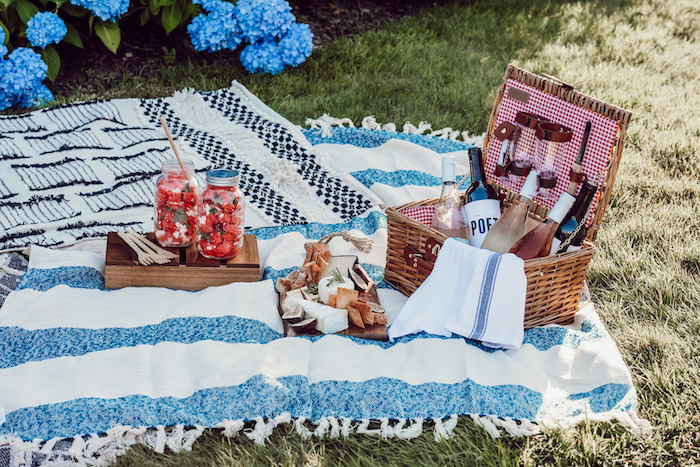 It's officially picnic season! With summer finally in full swing, it's time to spend every minute outdoors enjoying the sunshine and warmth… with some good eatin' and wine of course! With the feelings of a summer pastime, there is something nostalgic about a summer picnic. With three easy steps, you too can create the perfect summer setting for you and your friends!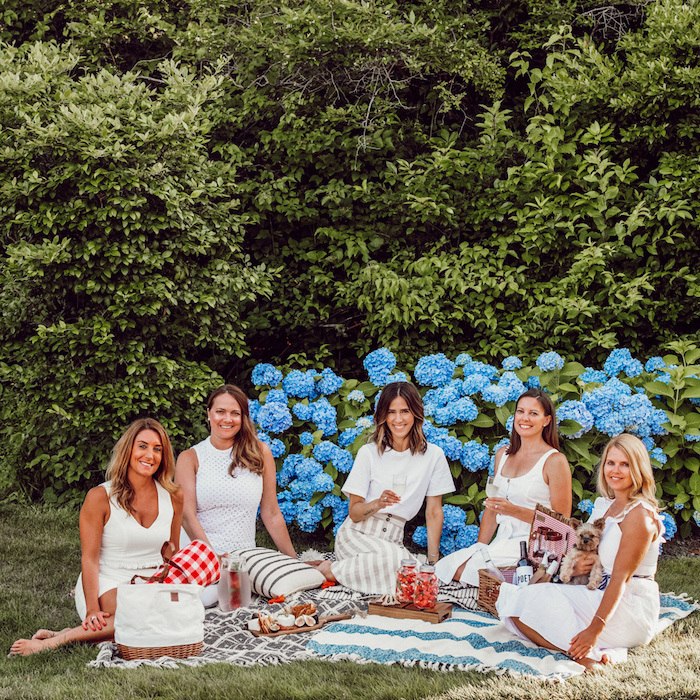 THE COMPANY
We often take the time with our friends for granted, so it's important to dedicate time to being present, even with something as simple as a picnic. Create an environment for you and your friends to completely disconnect, place your phones in a basket and get back to the basics of your friendship over some summer eats!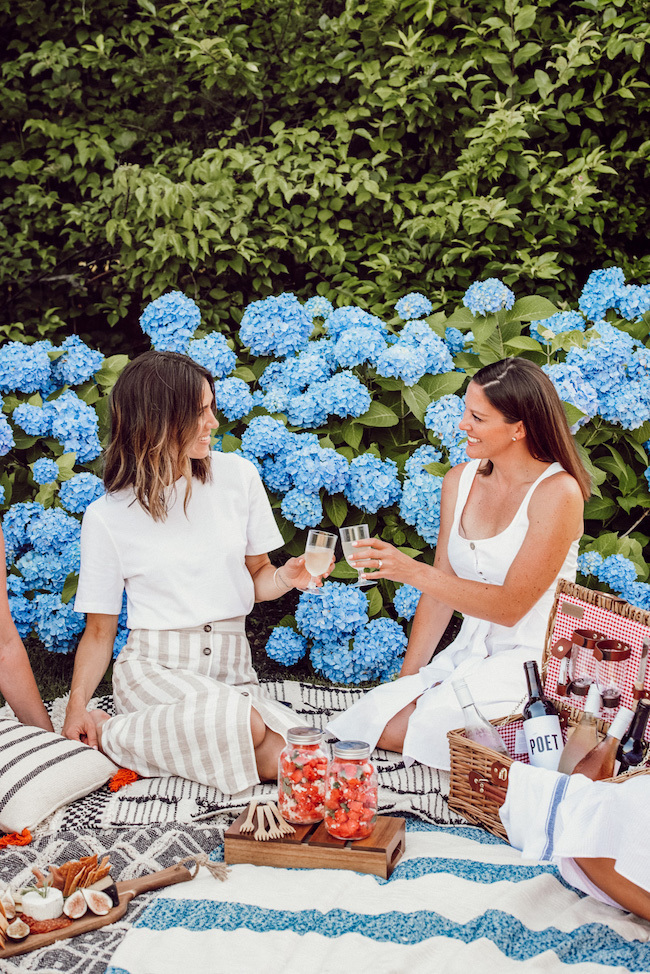 THE SET-UP
Creating a comfortable and enjoyable space is one of the key elements to building your summer picnic-scape. Inspired by these Boho blankets from Time Concept, the goal was to create an inviting and cozy space where we could spend hours! Try layering and mixing different prints to create a unique setting, even if it is just in your backyard!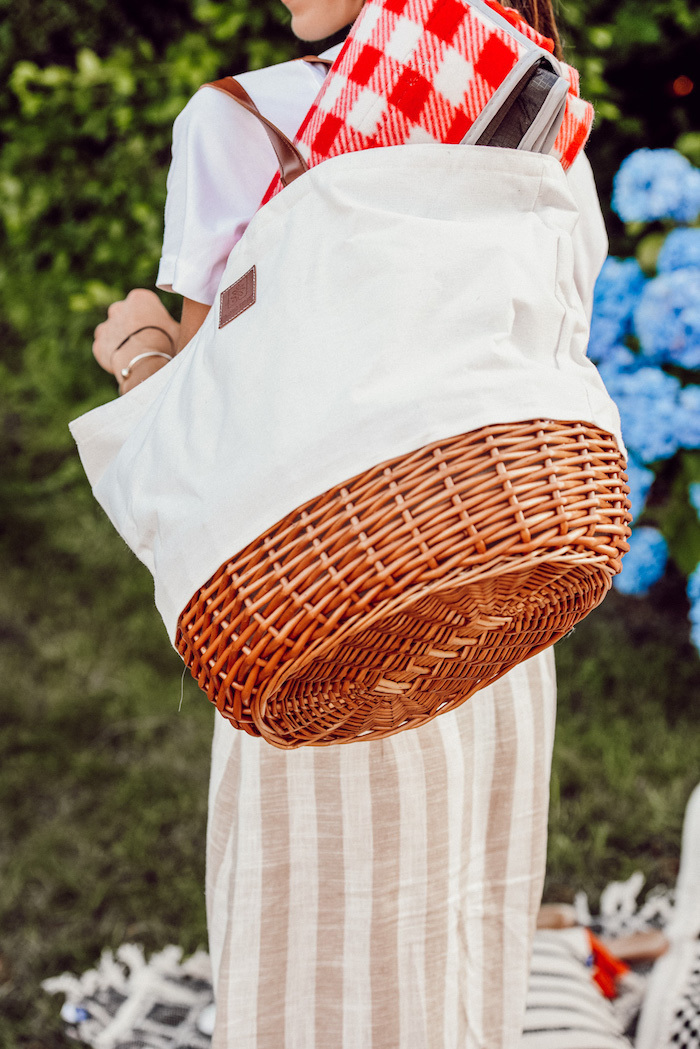 Boho Fringe Rug

By Time Concept Inc.

Shop Now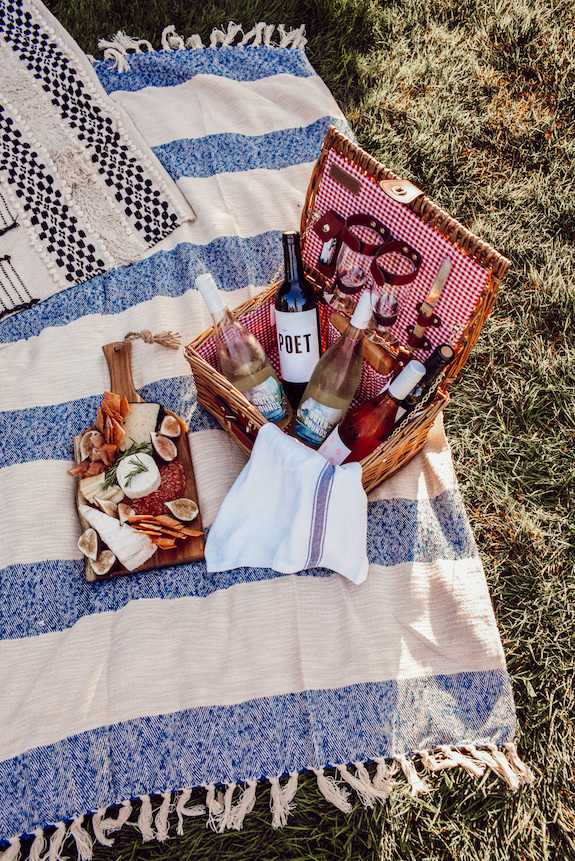 Classic Wine and Cheese Basket

By Picnic Time

Shop Now
Transporting all my picnic goods was easier than anticipated with this wine and cheese basket and promenade picnic basket from Picnic Time. It's an elevated and functional way to transport your picnic! Each basket came packed with reusable silverware, wine glasses and plates for food!
Promenade Picnic Basket

By Picnic Time

Shop Now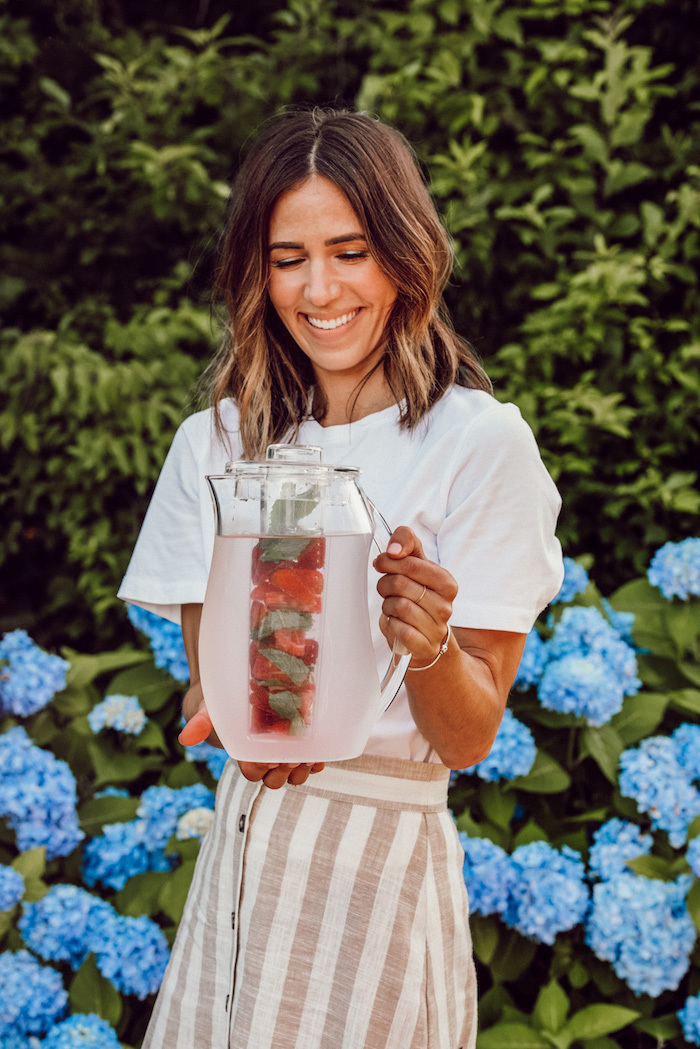 Fruit Infusion Pitcher

By Prodyne

Shop Now
THE FOOD
Elevate your picnic food experience by creating a simple yet impactful menu. There is no need to over extend yourself with spending hours on building a menu and cooking. Spend that time with your friends! You can just as easily impress your guests with a two-step refreshing summer salad and an easy charcuterie board.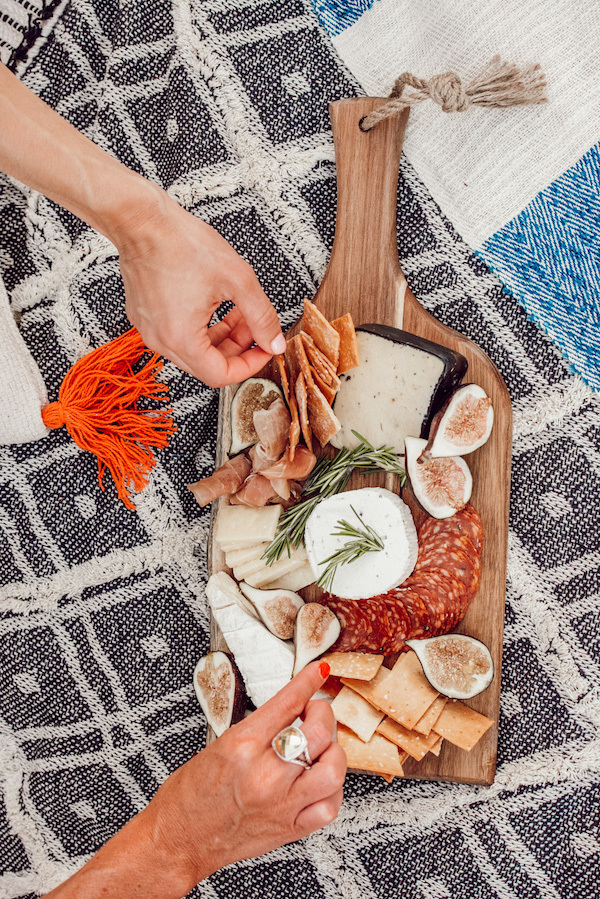 Now watermelon is refreshing on it's own, but when paired with both sweet and savory accoutrements, it becomes summer in a bowl! This watermelon salad is an easy two-step recipe that will not only leave your guests impressed, but wanting more! When creating your charcuterie board, build it with your guests in mind. What types of cheeses do their palettes fancy? Are they more of a cracker or fruit type of crowd? Build the board with those elements in mind using something like this artisan serving plank to plate!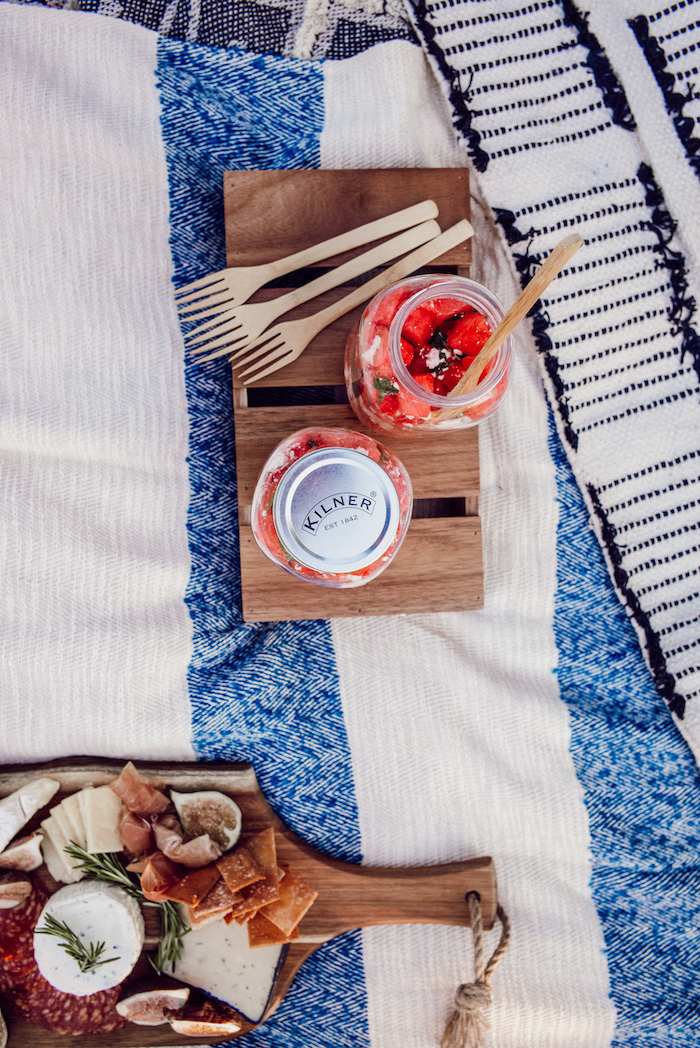 For an easy post-picnic clean-up, the Kilner "on the go" food jars are essential! The lid has a storage area for your dressing so that the contents of the salad don't wilt en route to your destination. To prevent plastic waste, Totally Bamboo created a portable bamboo flatware set that you can bring with you anywhere — they are light and super easy to clean!
12-Piece Bamboo Flatware Set

By Totally Bamboo

Shop Now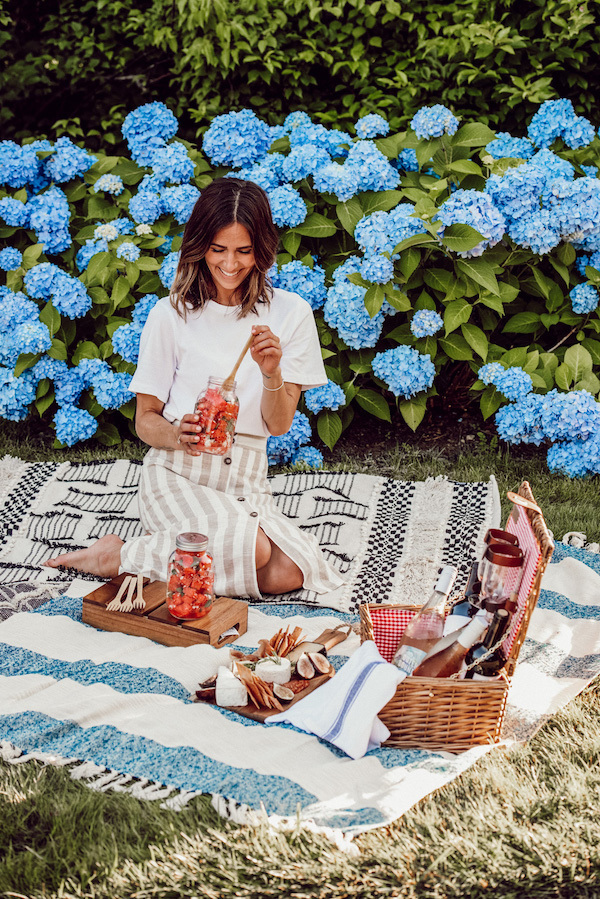 Watermelon Mint Feta Salad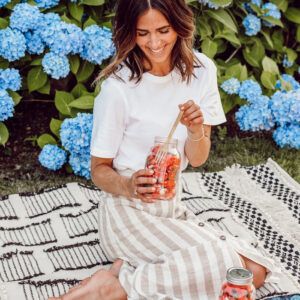 INGREDIENTS
2 cups cubed watermelon
2 tablespoons olive oil
1 lime, juiced
½ teaspoon salt
¼ cup freshly chopped mint
¾ cup crumbled feta cheese
INSTRUCTIONS
In a small bowl, whisk together the olive oil, lemon juice and salt to create a dressing.
Place watermelon in a medium salad bowl.
Pour dressing and mint over the watermelon and toss to coat.
Finish by pouring the crumbled feta cheese on top and enjoy!