24 DIY Gifts for the Foodie in Your Life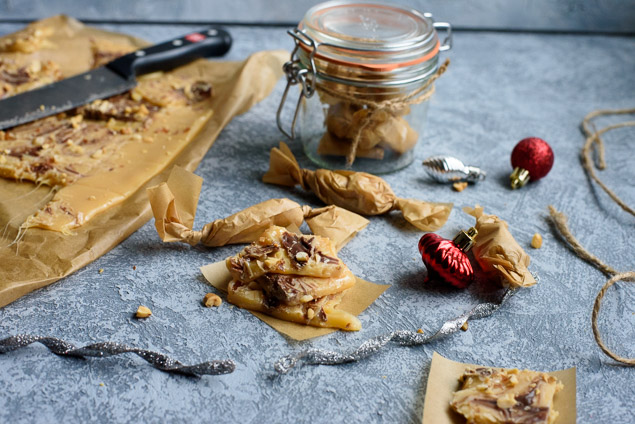 Everyone has that food obsessed friend who just can't get enough of homemade and artisan products. They rave to you about new restaurants and can't stop talking your ear off about the flavors of everything they put in their mouth. (Guilty as charged!)
Buying fun food items is a great way to show your affection at holidays with these foodie folks. But if you really want to blow their socks off making them a homemade gift puts you in legendary status.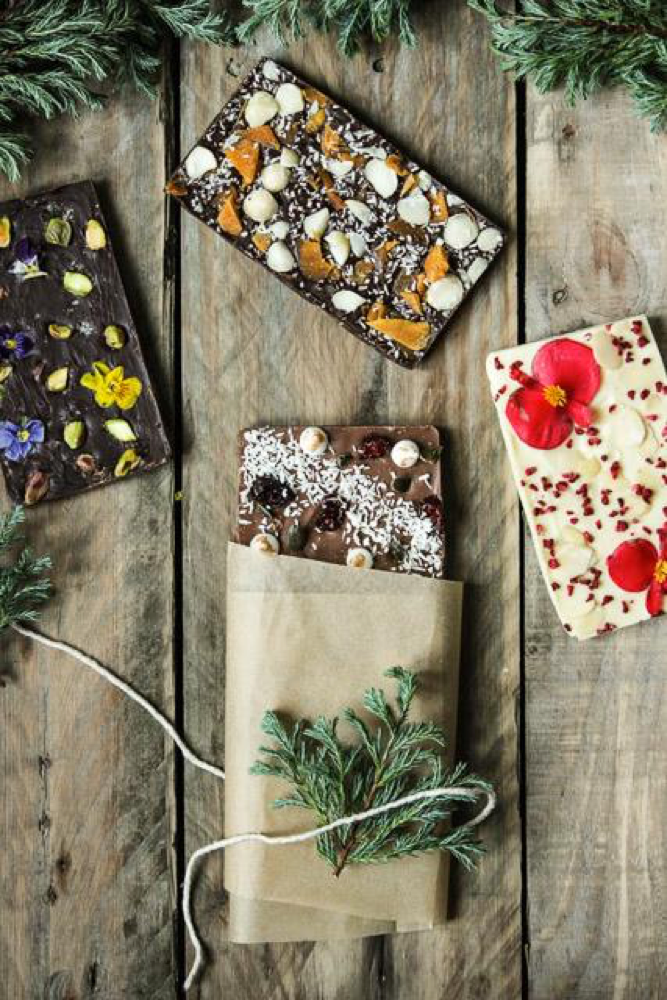 I love these elegant chocolate bars! Pack them with interesting flavor combos to really keep it fun.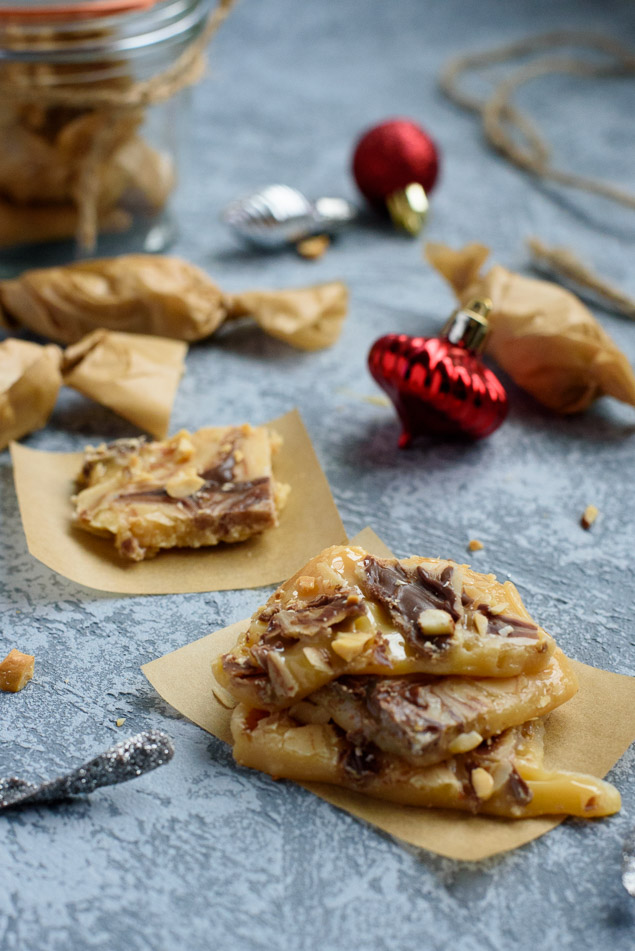 A delightful twist on classic toffee, Russian toffee is similar to toffee flavor and a soft sticky caramel texture. Swirled with dark chocolate and topped with crunchy peanuts it's a perfect addition to your holiday platters. Or twist it up in parchment paper and tuck it in pockets of everyone who stops by.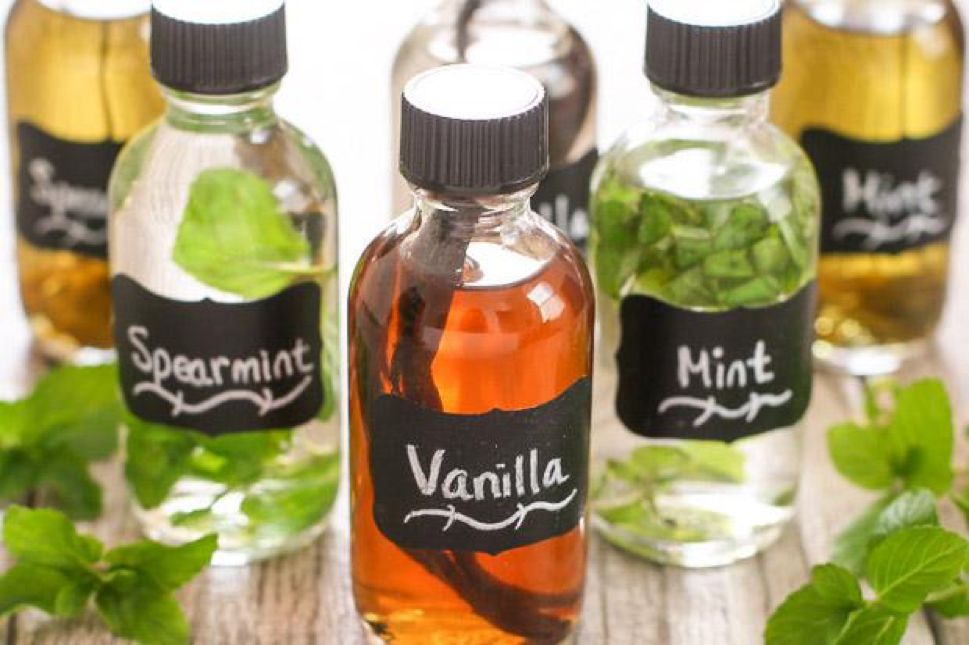 Making extracts is SO easy and looks so glamourous! Give yourself a bit of time as many of these need to age or include info on the bottles for when they are ready to use.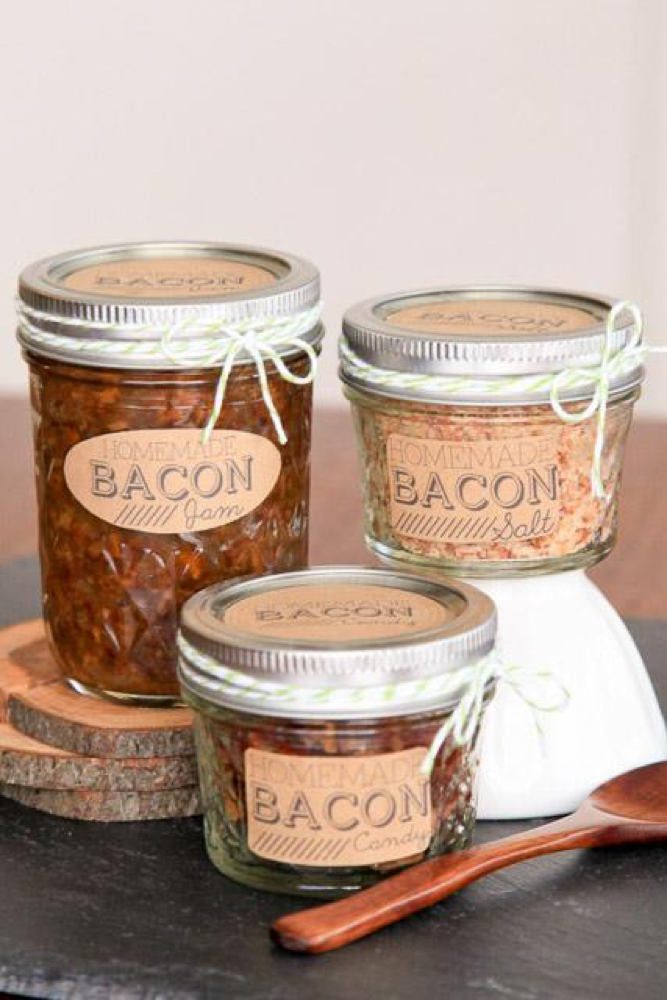 Bacon jam, bacon salt and bacon candy need I say more? Who wouldn't love this wonderfully unique gift!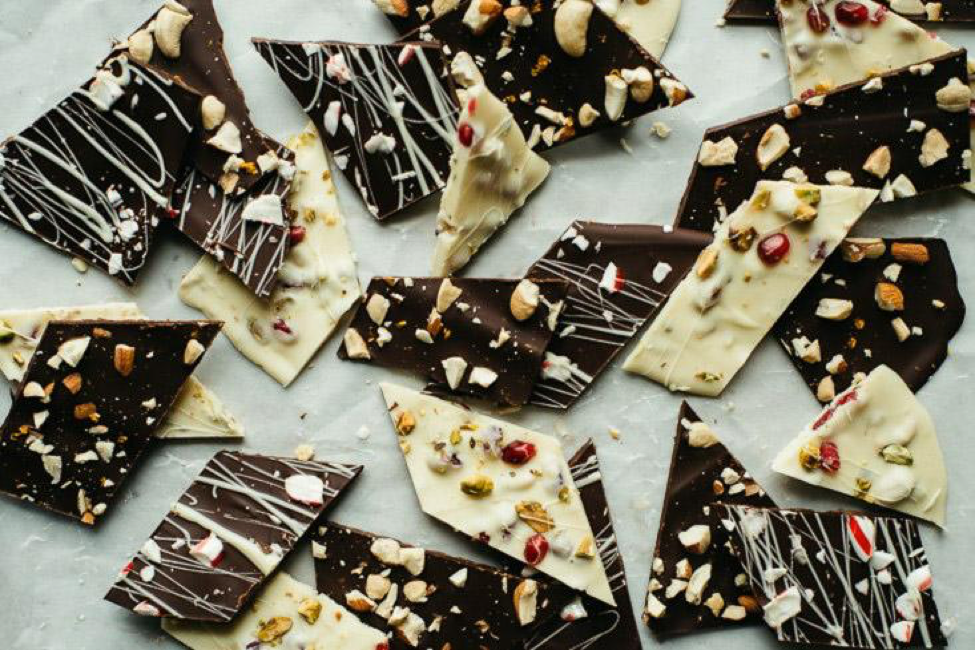 Pick your favorite and make one of the other ones as a gift, we won't judge. Santa needs treats too!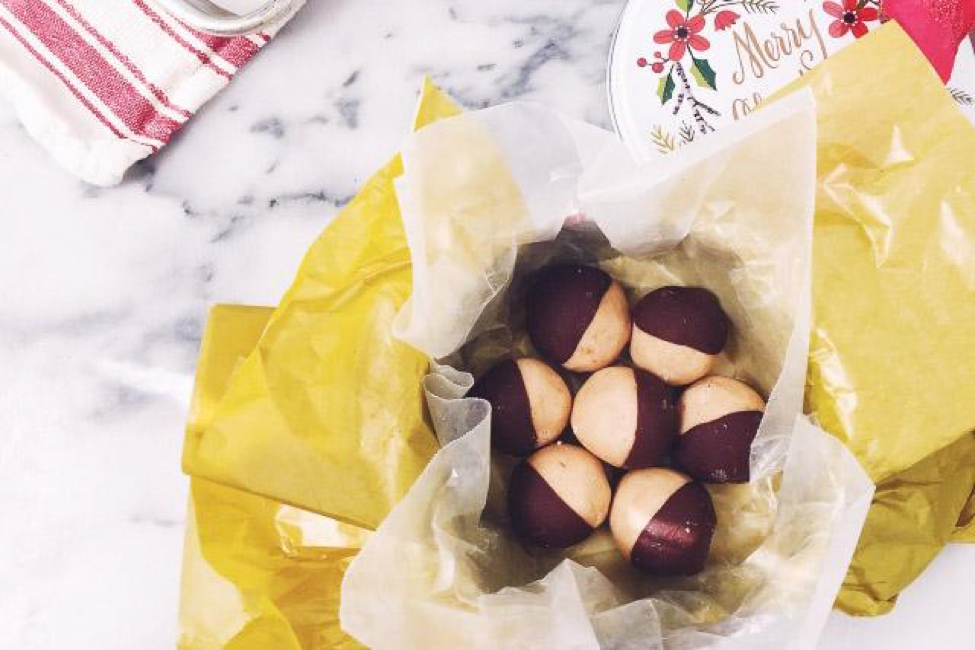 I just love chocolate and peanut butter! A match made in food heaven.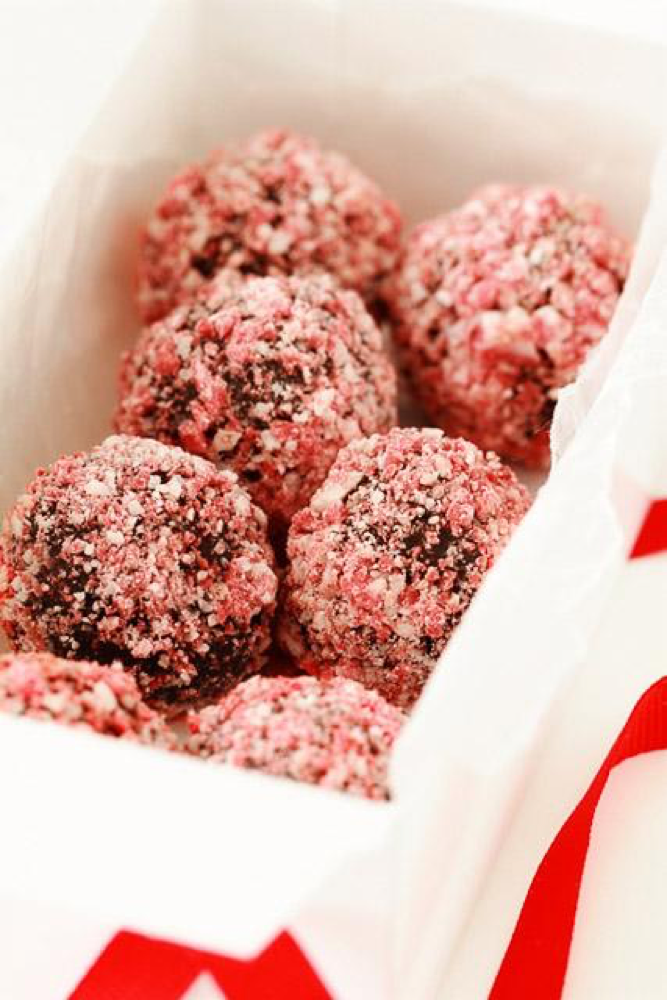 These adorable little balls are like little chocolatey candy canes. These are going to get you a big hug!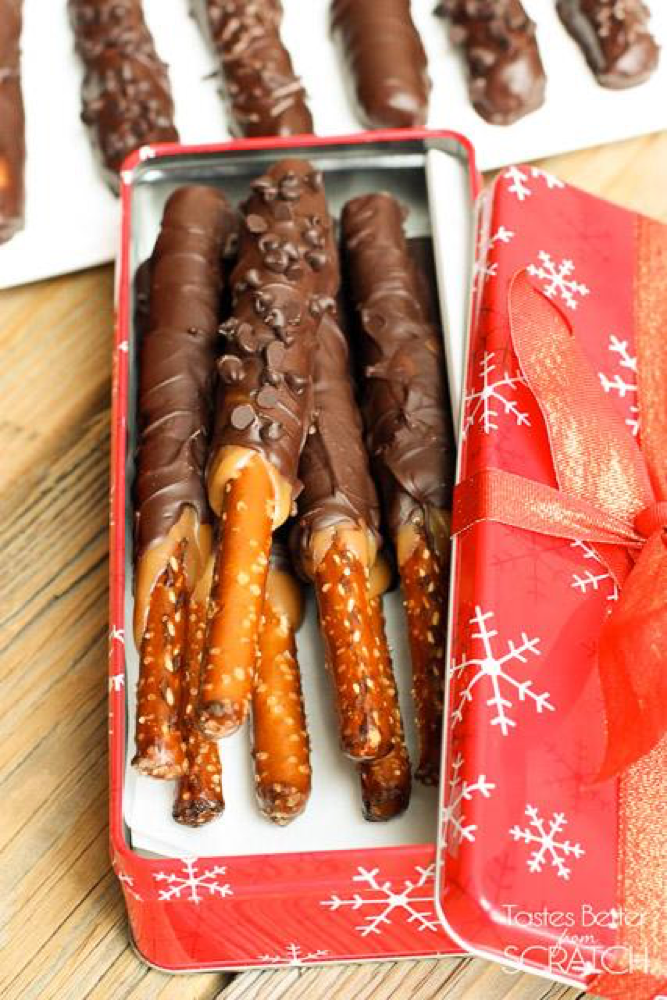 No one can resist their salty sweetness. I bet your first batch won't make it into the tins before you and your family eat them!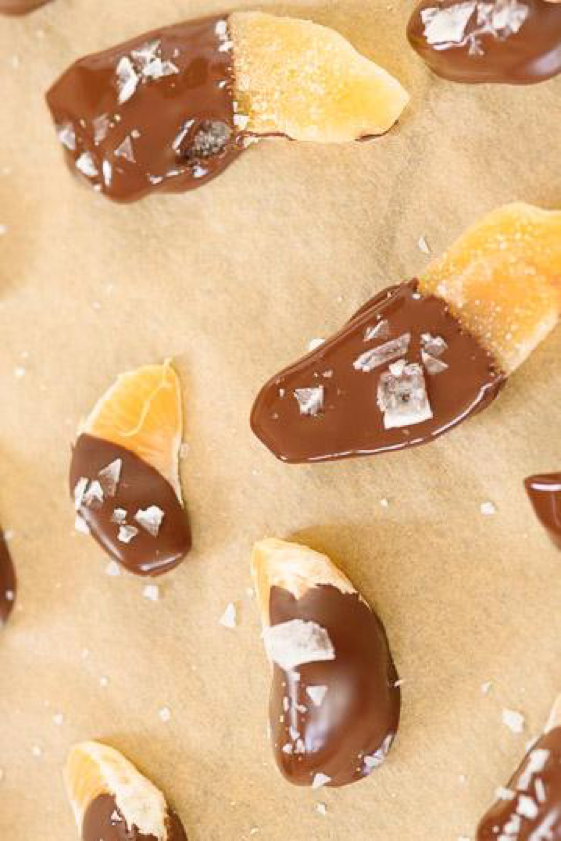 These are so good I bet you will love them even if you're not usually a fan of dark chocolate.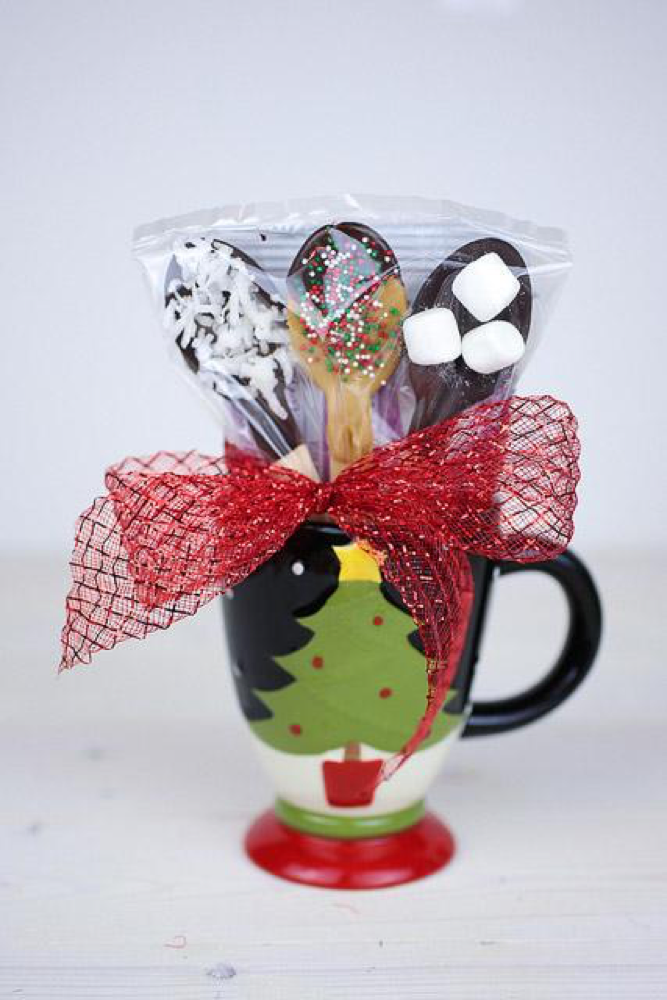 I love these as coffee stirring spoons, the perfect little infusion of chocolate into your hot drink for anytime of the day. These are a surefire hit!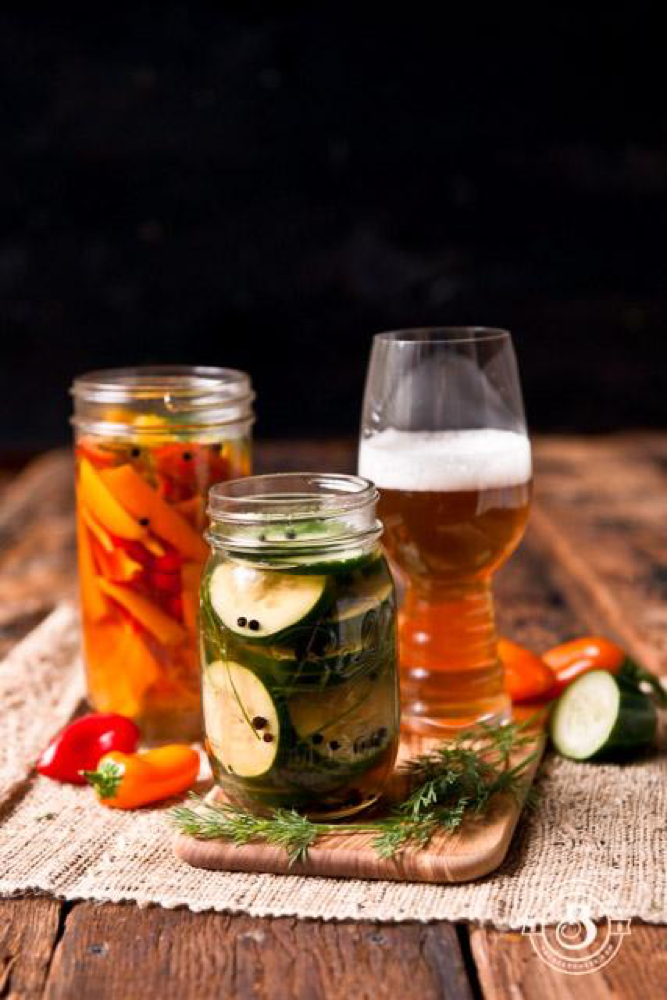 Your favorite beer drinker would love these wonderful IPA flavored pickled sweet peppers.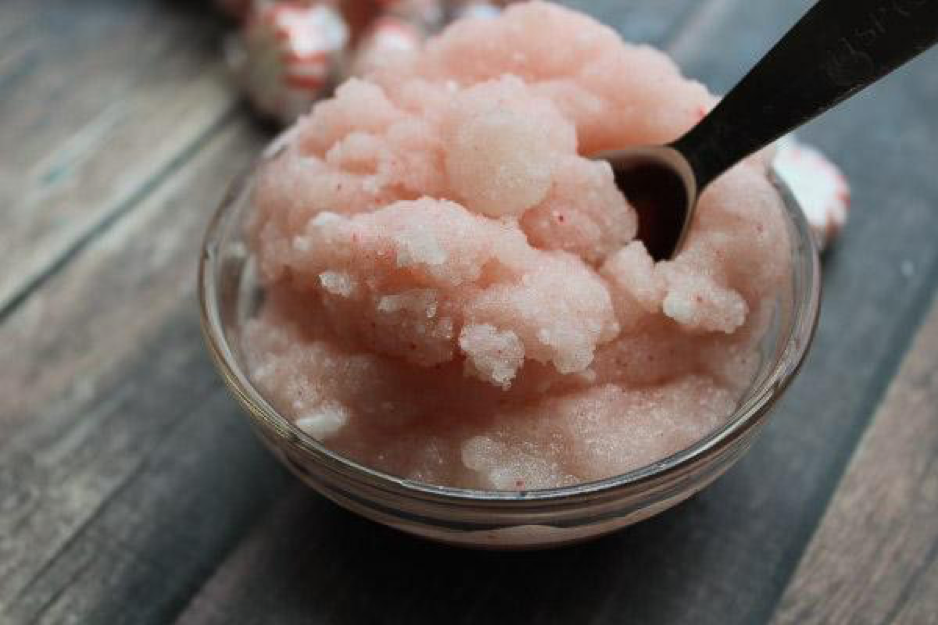 Seriously who wouldn't love a little more sweet peppermint sugar in their lives? This easy scrub is the perfect way to invigorate your senses this winter!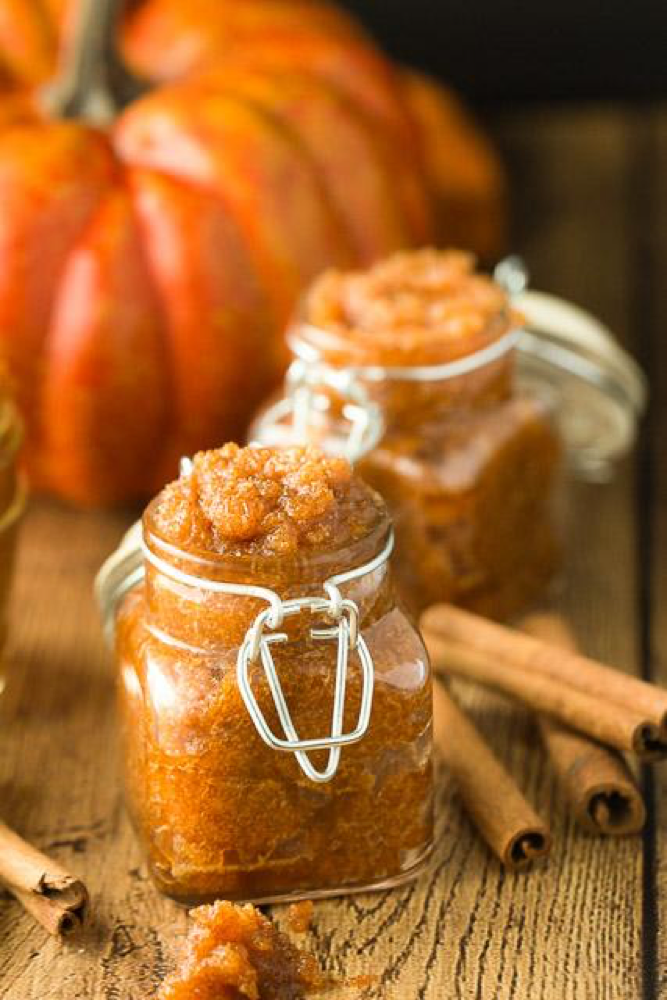 This is a wonderful personalized gift for the chef in your life. A little sweet pumpkin and vanilla to infuse into their favorite dishes. Now they will have to share all the goodies they make! Mwahahaha!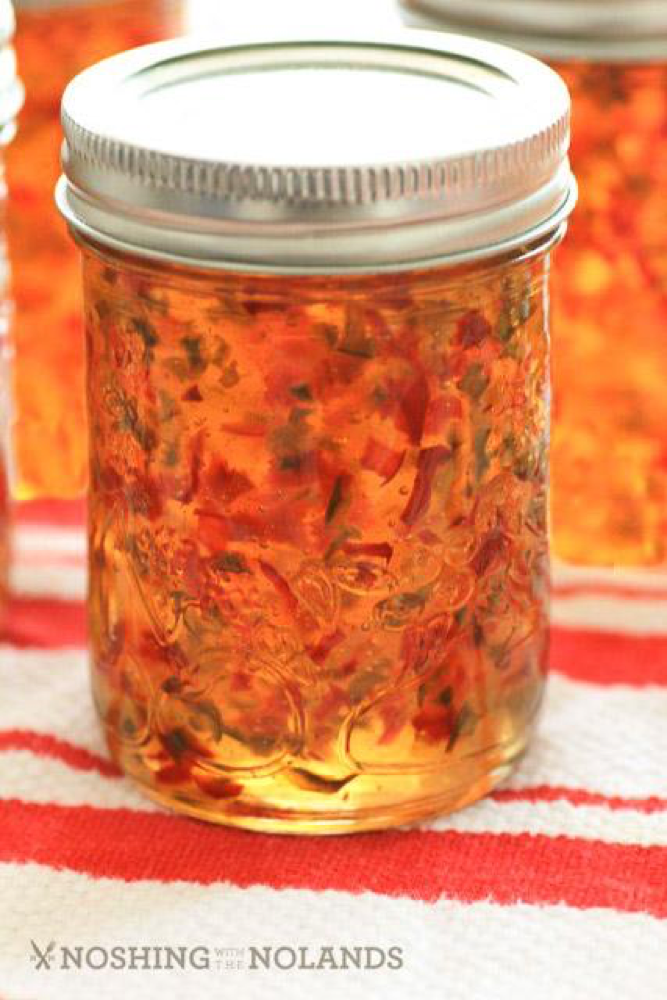 This is a crazy good twist on the usual jar of preserves for a present. Perfect to break open during holiday entertaining too!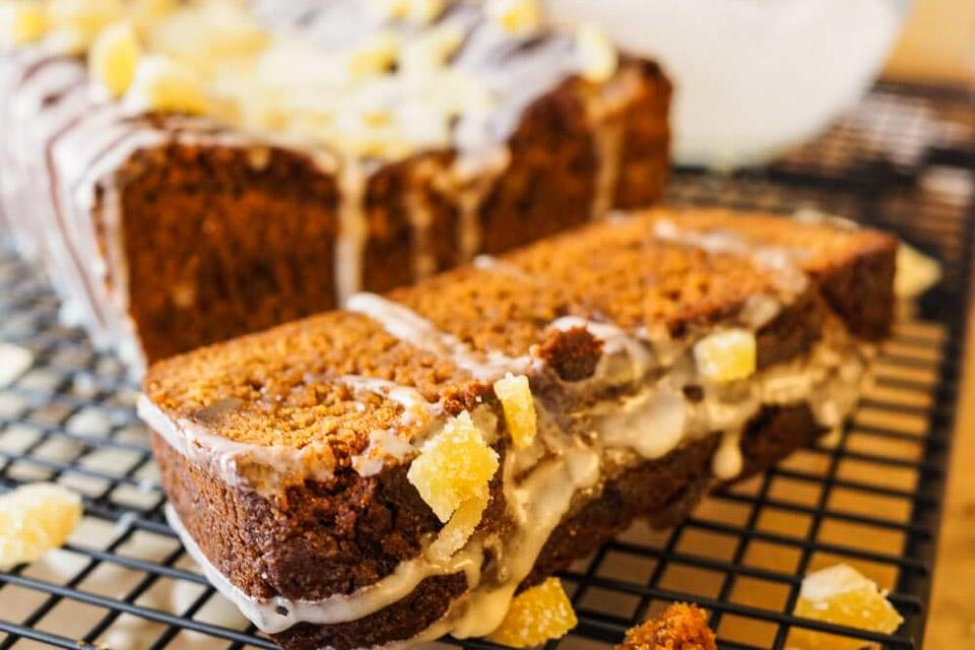 This is not your grannies Christmas fruit cake! Spiced and warm with a delicious glaze, it's perfect to wrap up whole or tuck into a foodie gift basket!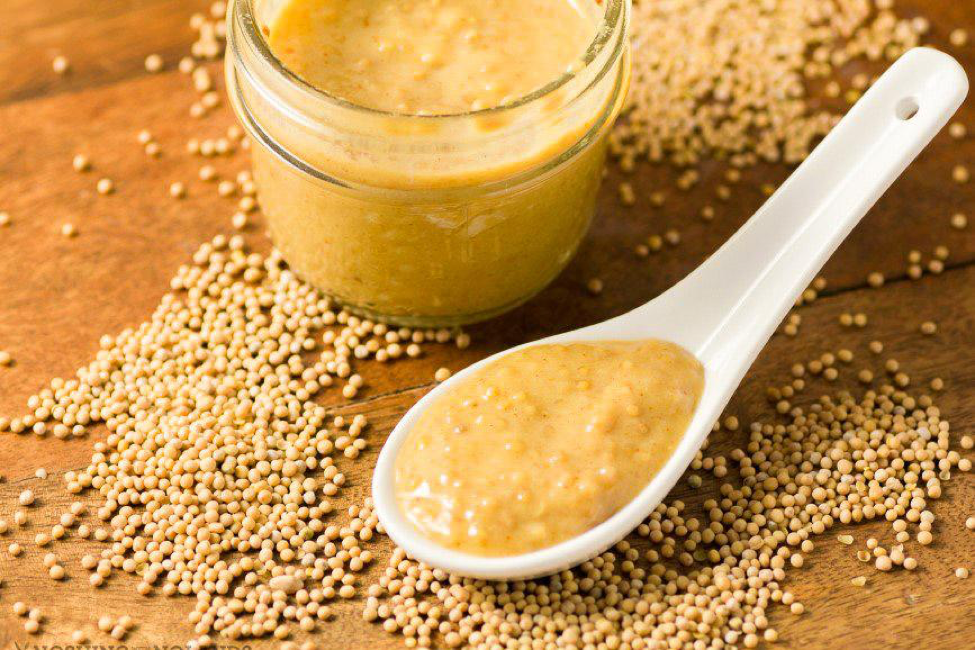 Send your favorite family member a little present to spice up their life.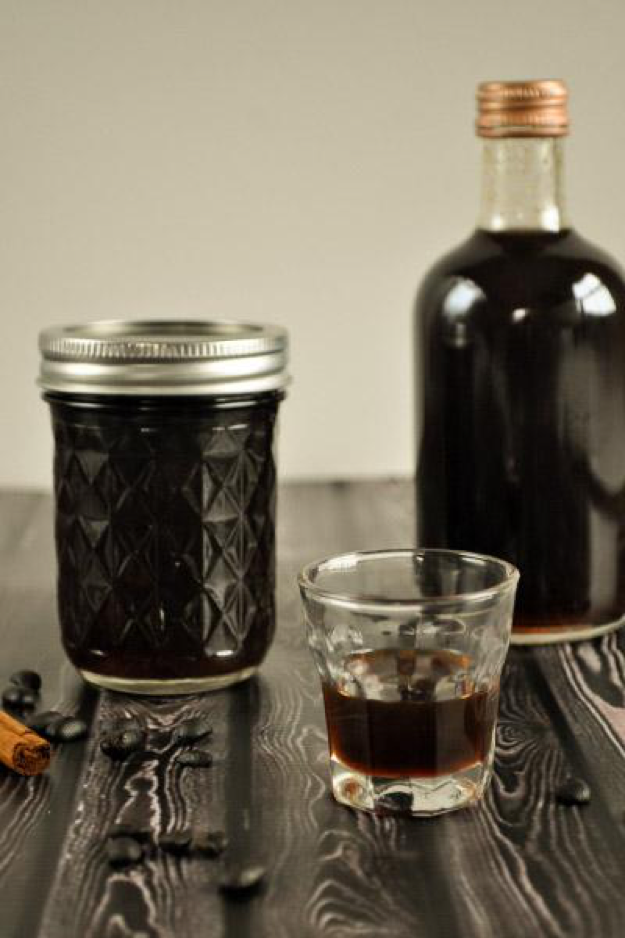 I wouldn't give this to someone you aren't close with! Unmarked booze from strangers sounds kind of sketchy, but for the home brewer in the family, you can't get much better than this.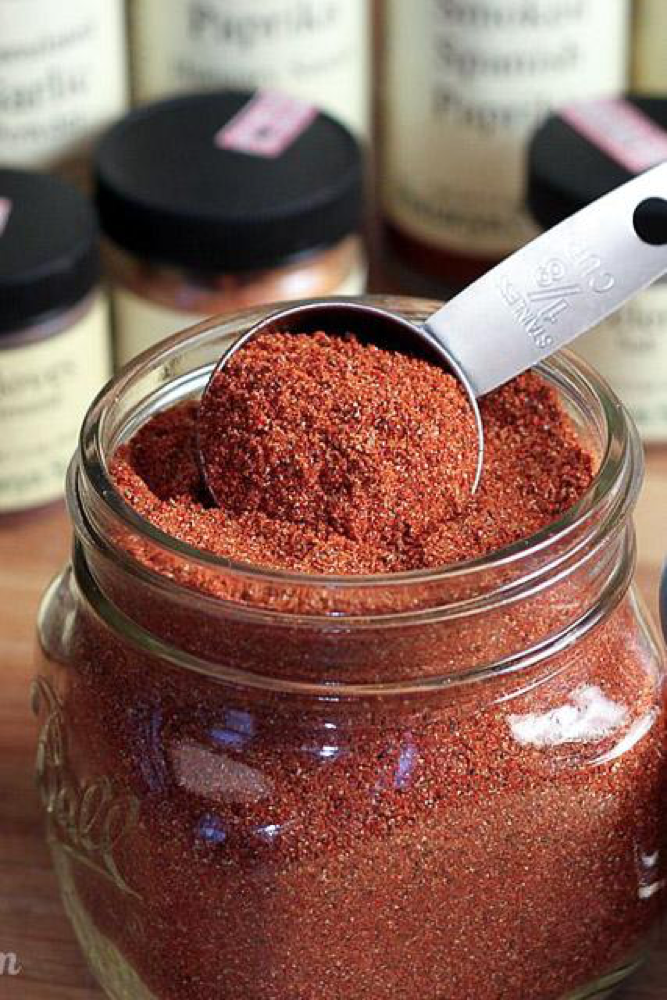 Still looking for the perfect gift for your family chef? They are sure to get a kick out of this tasty dry mix.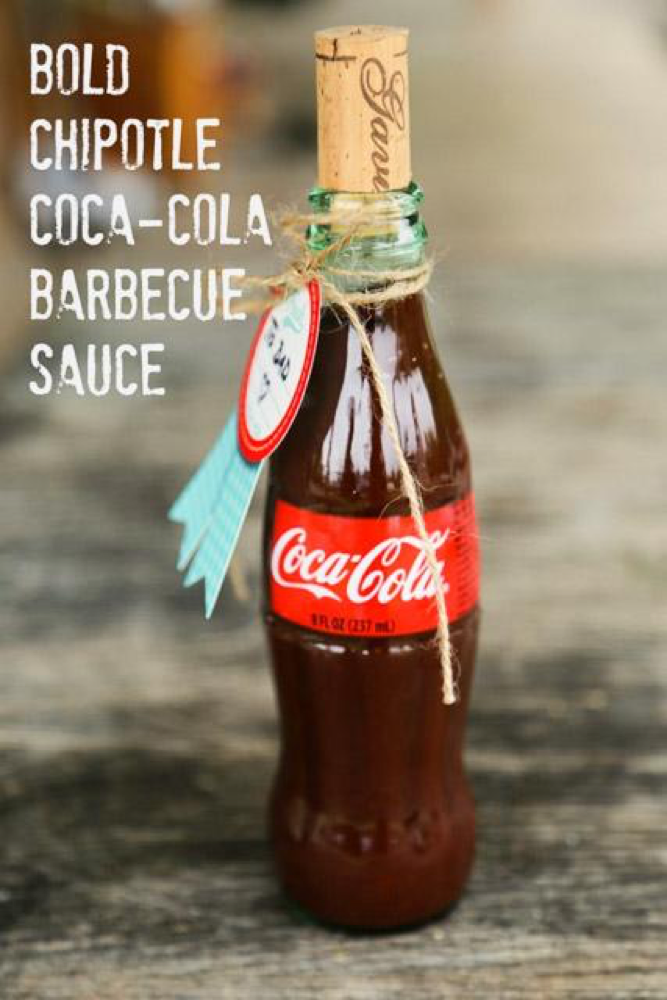 Make your own gourmet sauce in this cute little re-used bottle and bring out your inner Martha this year.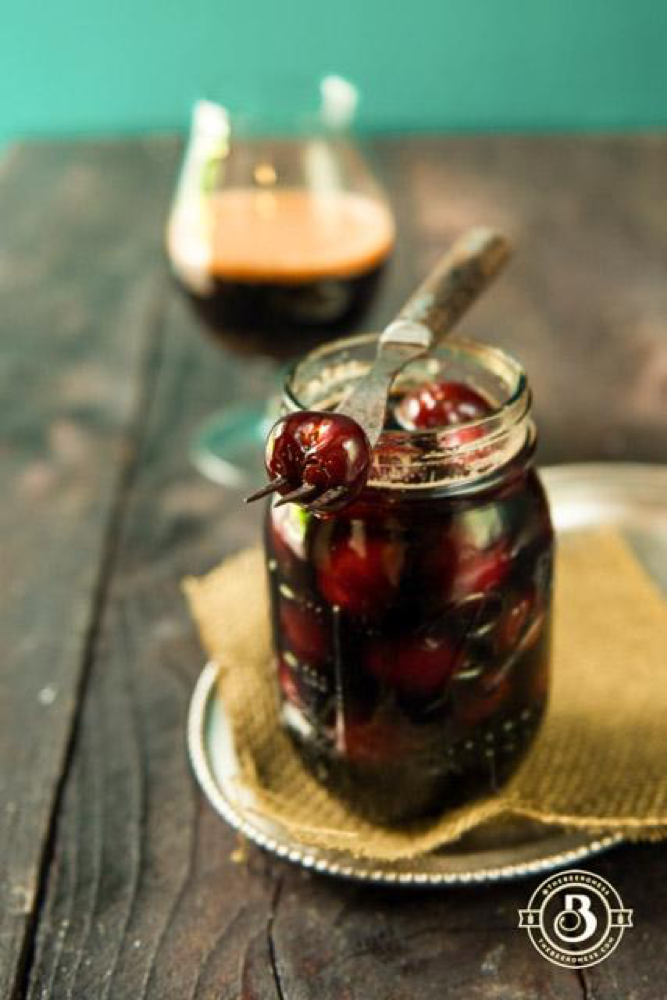 This is the perfect little splash of bold flavor to add to someone's drinks for that gourmet touch.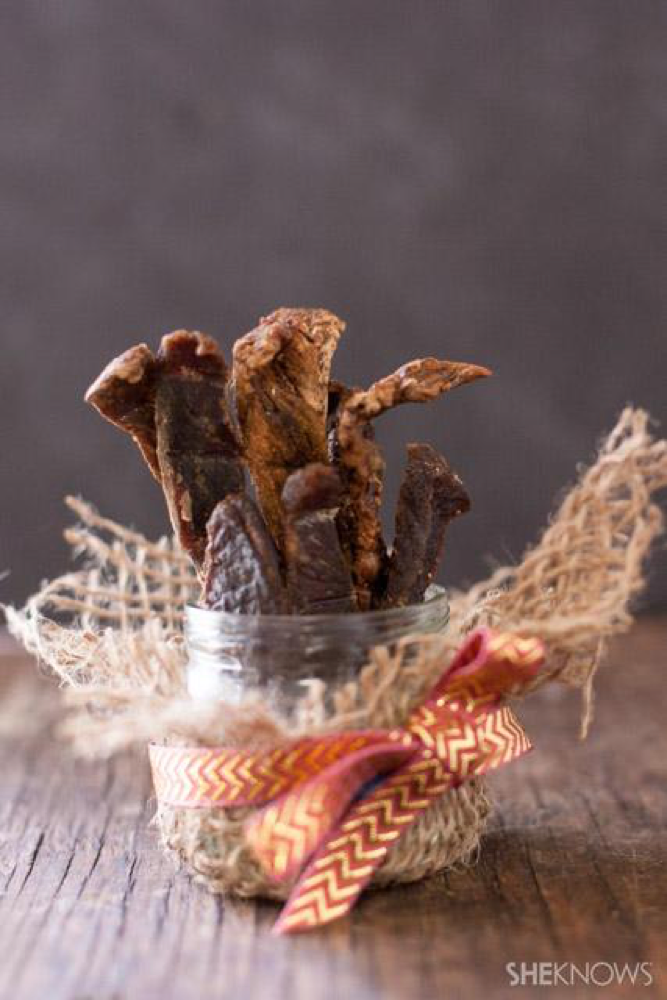 Make your own jerky this year for an edible gift! The mountain man in your life will surely thank you before he heads back out on the trail.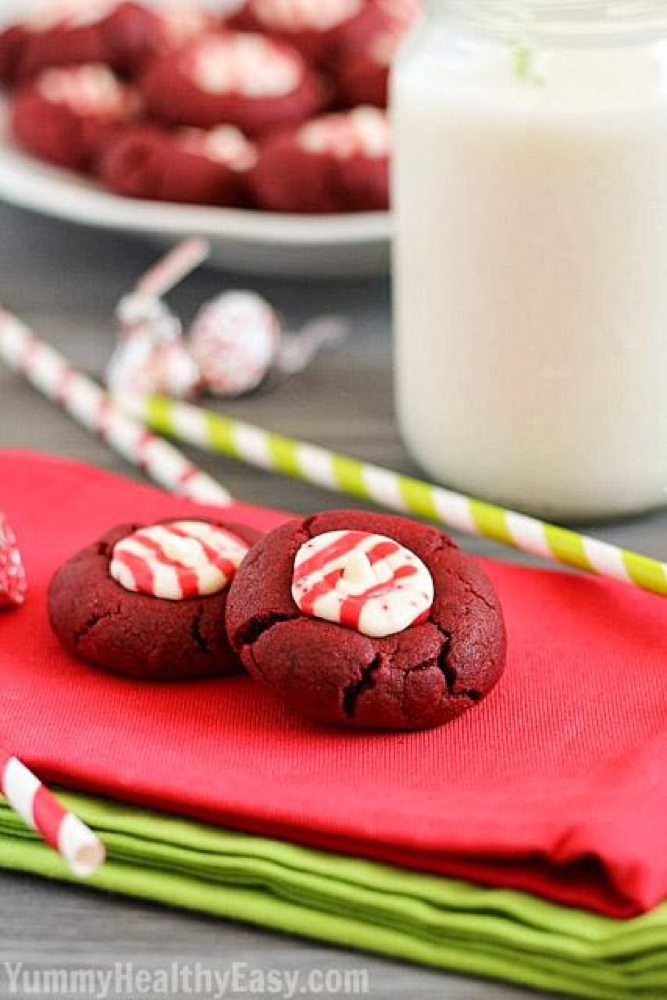 These little peppermint press cookies are just filled with Christmas flavor! These are sure to get a smile out of whoever you picked in the office secret santa pool this year.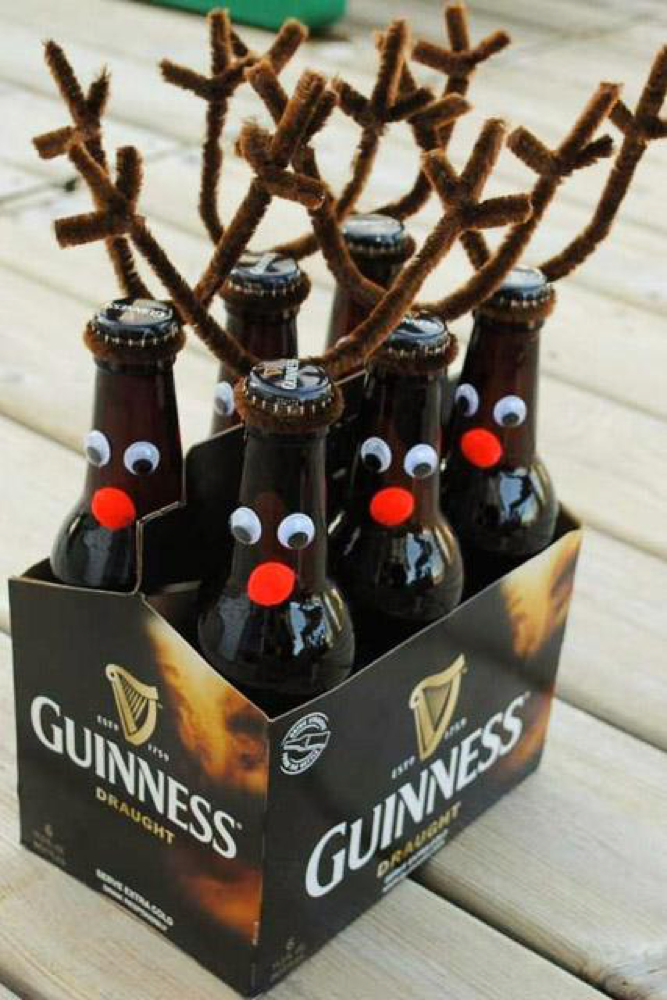 Ok, I don't think you can get more festive than this. I'm pretty sure you already know who you are giving this one to.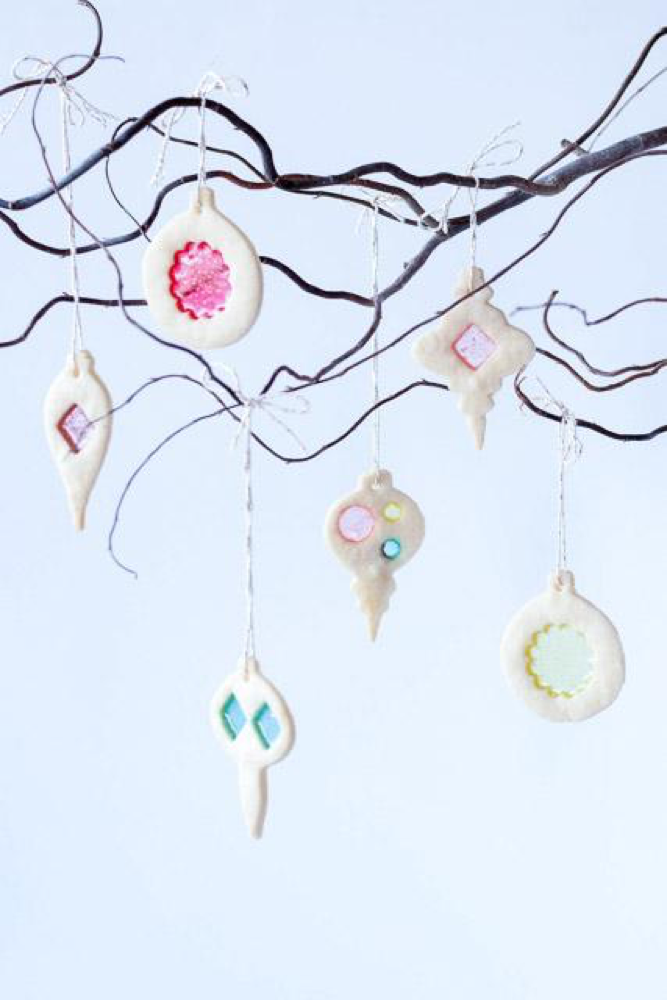 Classic Christmas ornament cookies you won't be able to stop eating, seriously these might not make it to the tree.