​Light & Fresh Picnic Foods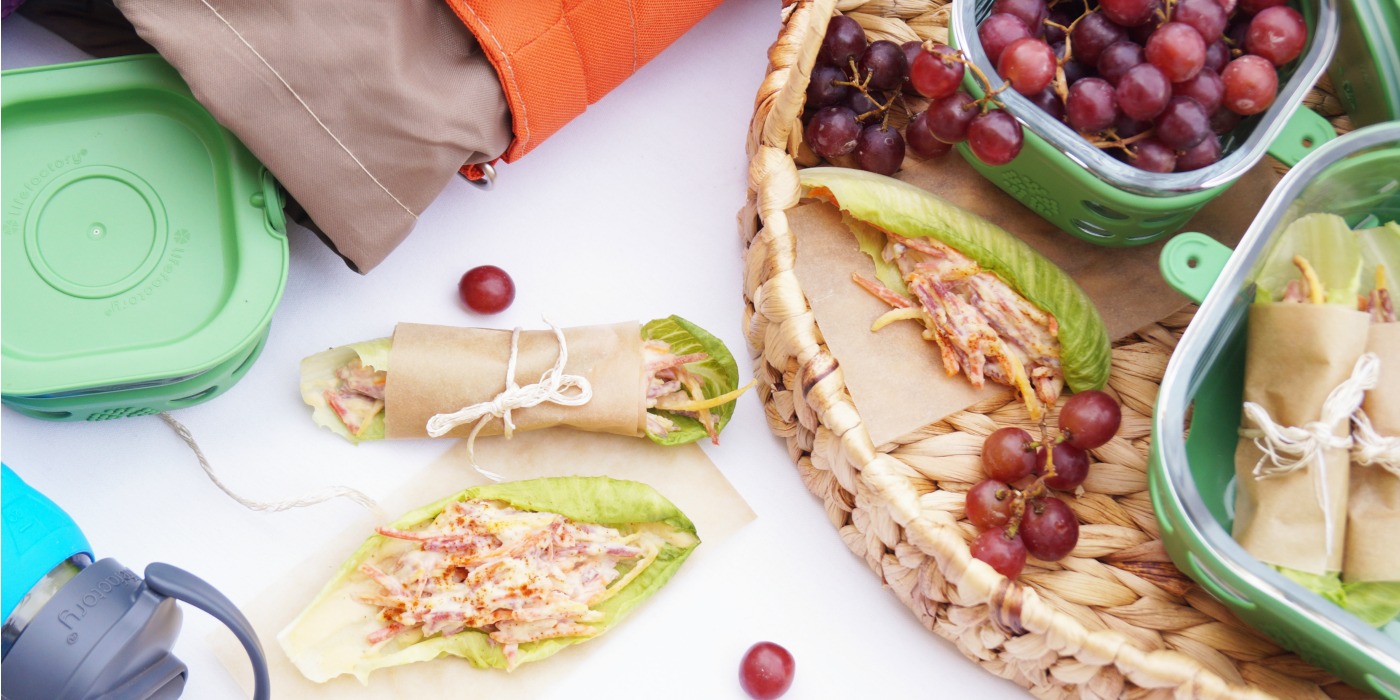 Warm weather and sunny days invite us to spend more time outdoors. For foodies, this means it's picnic season!
When planning a picnic this summer, whether you're going to the beach, park or just enjoying time on your patio, don't forget to focus on hydration. The body is predominately made of water, between 50-75% in fact and our body is at an increased risk for dehydration during warm weather. Signs of dehydration include fatigue, difficulty making decisions, headache, a slow sluggish metabolism and feeling on edge. That being said, staying properly hydrated is key for optimal health!
Beyond drinking water, one great tip to stay hydrated is to eat water dense foods such as fruits and vegetables. When planning your next picnic, try this hydrating and healthy picnic menu below!
Carrot + Hummus Lettuce Wraps
Warm weather and sunny days invite us to spend more time outdoors. For foodies, this means it's picnic season!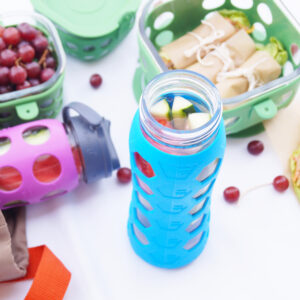 Ingredients
1

Small head of romaine lettuce

3

Medium carrots (multicolored heirloom carrots are a fun option!)

15

oz

Unsalted chickpeas (1/2 a can or 2 cups)

.5

cups

Tahini

.25

cups

Olive oil

2

Cloves garlic

1

Lemon

1

tbsp

Paprika

1

pinch of salt and black pepper to taste
Instructions
For the Hummus: To make hummus add drained and rinsed chickpeas into a food processor with tahini, olive oil, garlic, fresh lemon juice, salt, pepper and paprika to taste. Process until creamy or until hummus is at your desired texture and consistency.

For the Wraps: Wash and shred carrots and add to a medium size bowl with hummus. With a spoon mix together so carrots are evenly coated. Next, gently pull apart each leaf from the head of romaine and rinse. Spoon the hummus & carrot mixture onto romaine leaves and top with a sprinkling of paprika.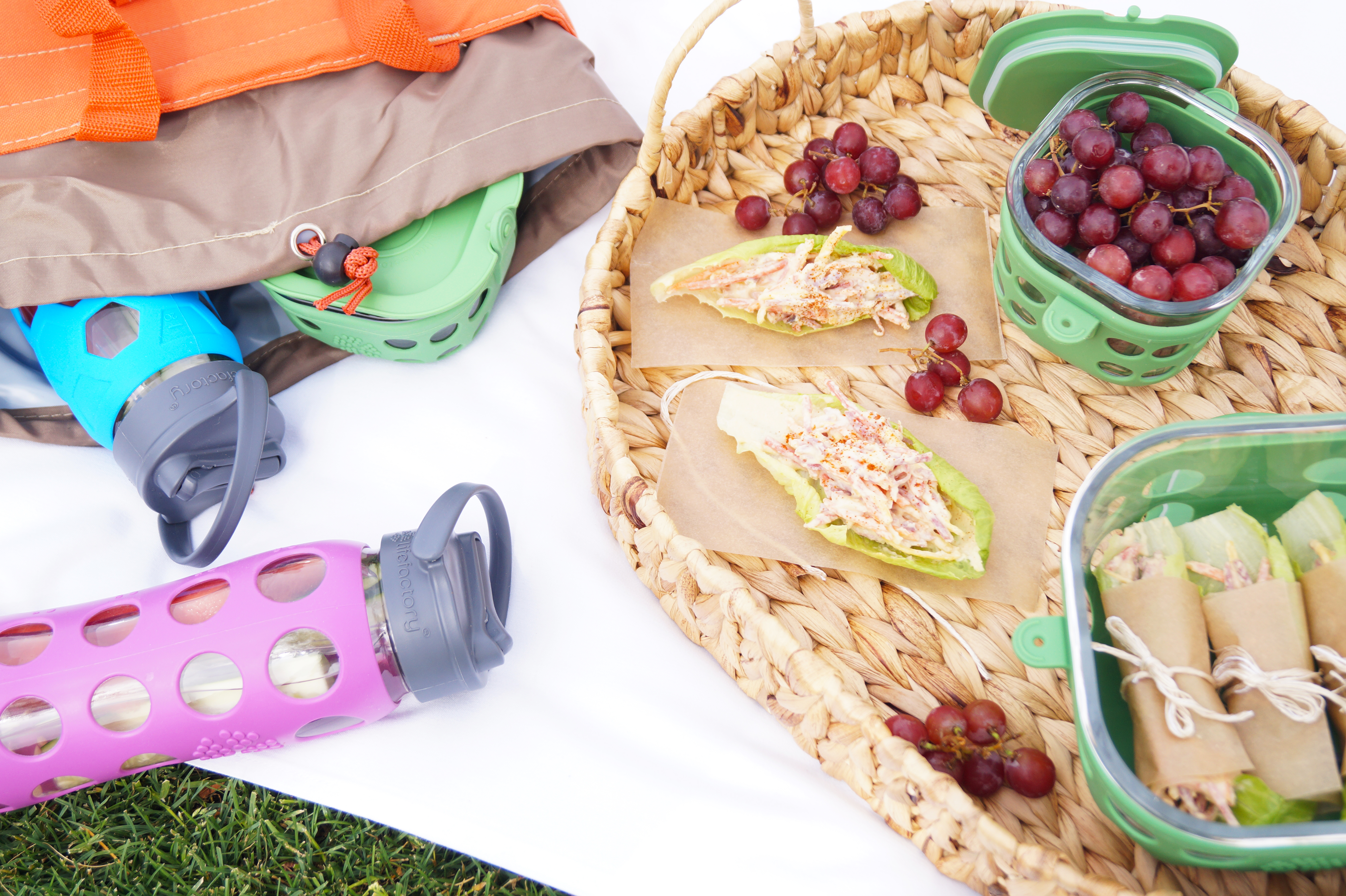 Frozen Grapes
Frozen grapes are a fantastic snack as well as healthy and hydrating! To make, wash grapes with the stem still attached and then place grapes in a bowl and in to the freezer. Grapes will be frozen and delicious in 3-4 hours.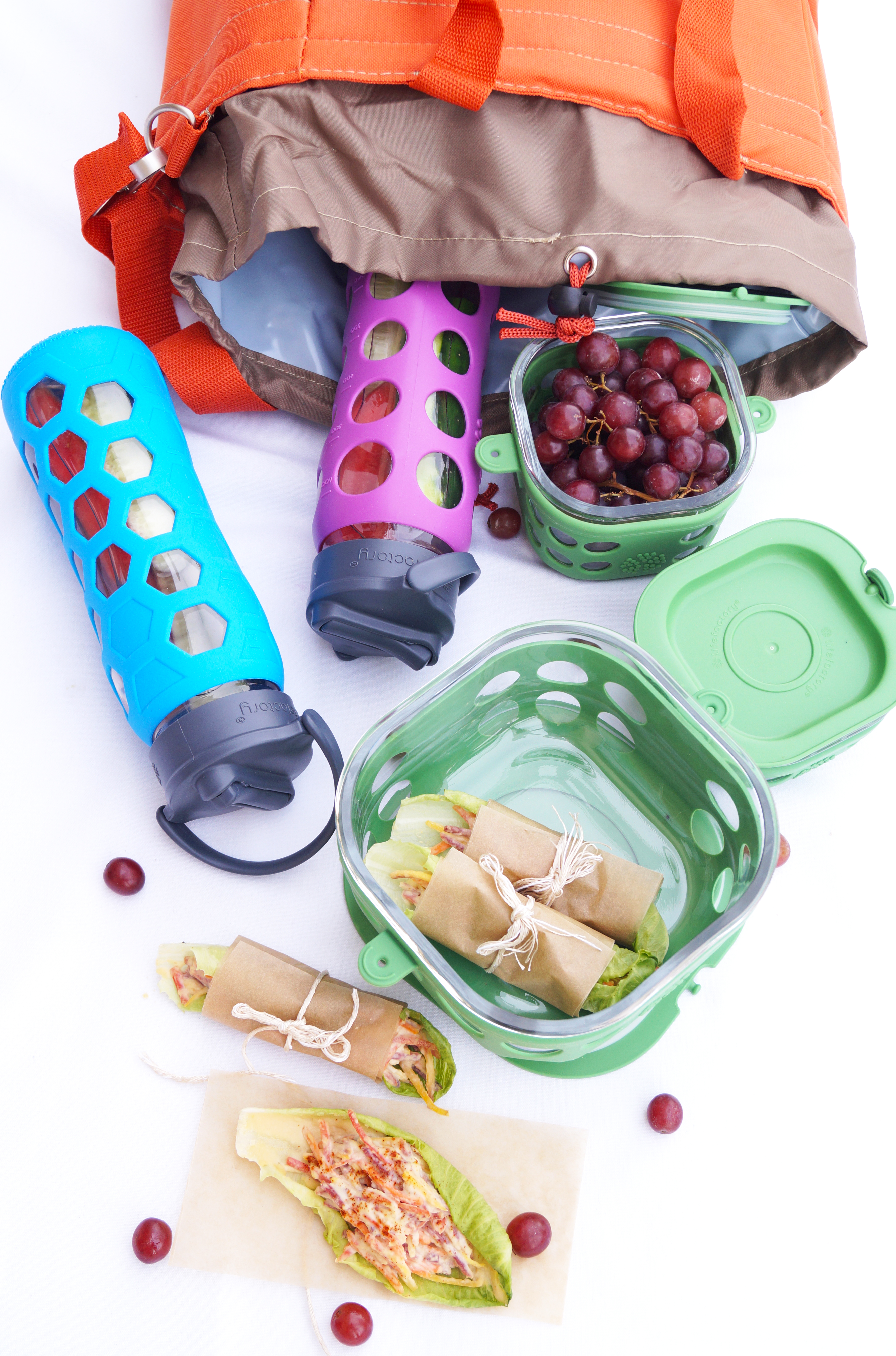 Watermelon Cucumber Water
Of course the best way to hydrate is with water! However, plain water can be boring which is why flavoring your water naturally with fresh fruits and veggies is a great idea! Watermelon and cucumber is a delicious combination & will also add a boost of vitamins and minerals. To make, peel and slice cucumber and place into a water bottle. Slice watermelon into equal size pieces and place in water bottle as well. Fill with filtered cold water, let sit in the refrigerator for at least 30 minutes to infuse. Enjoy!