The Guide to 10-Minute Weeknight Dinners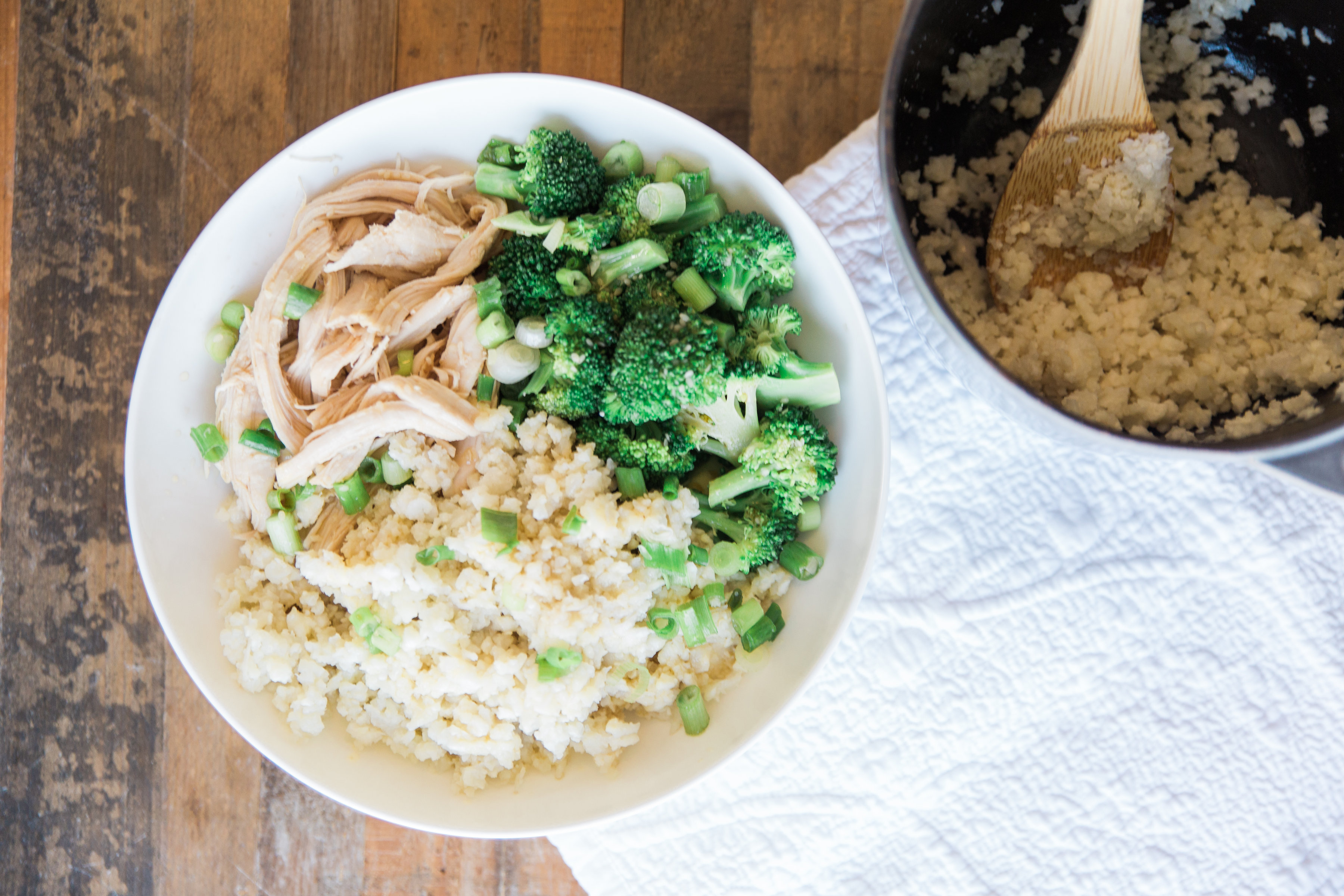 Many of my clients don't have hours to prepare weeknight dinners, nor do they want to. Most are already stretched for time between work, school pick-up, sports and social engagements.
Not to mention, I am probably already asking them to make time for a workout so adding a two-hour dinner to the schedule is off the table. Don't get me wrong, that doesn't mean I support takeout twenty four seven I simply suggest efficiency. My easy weeknight meal tips support them to meet their wellness and movement goals without the fuss.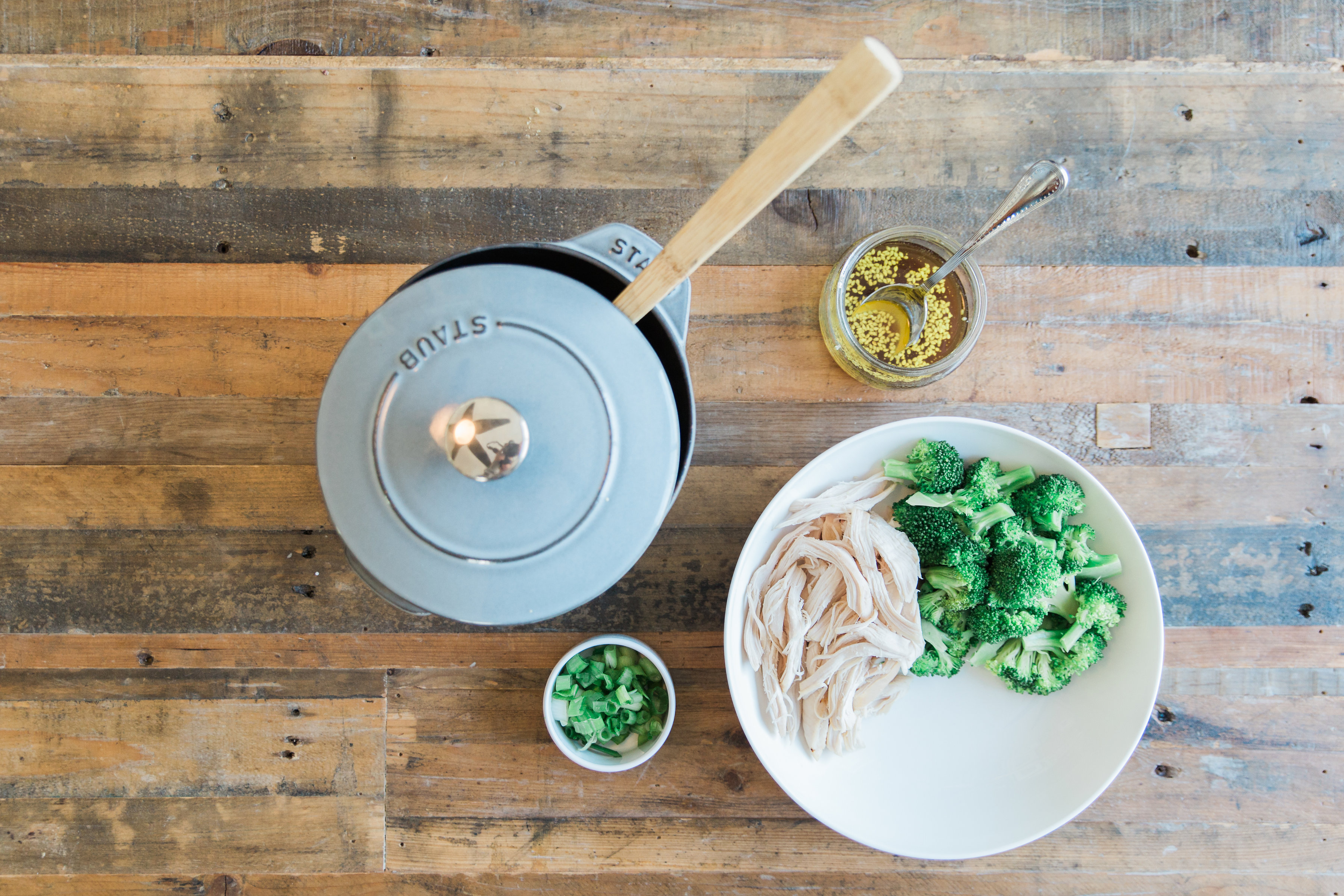 Protein Prep:
The best way to ensure you are consistently eating clean homemade meals is to have a couple semi-homemade and crockpot meals in your recipe arsenal. Since proteins generally take the longest to cook, you can cut your prep time in half by supplementing a few of your weeknight meals with a grocery store prepared rotisserie chicken or a few salmon filets. Another great suggestion is to make use of your slow cooker, throw in a roast or meatballs and come home to a fully prepared protein.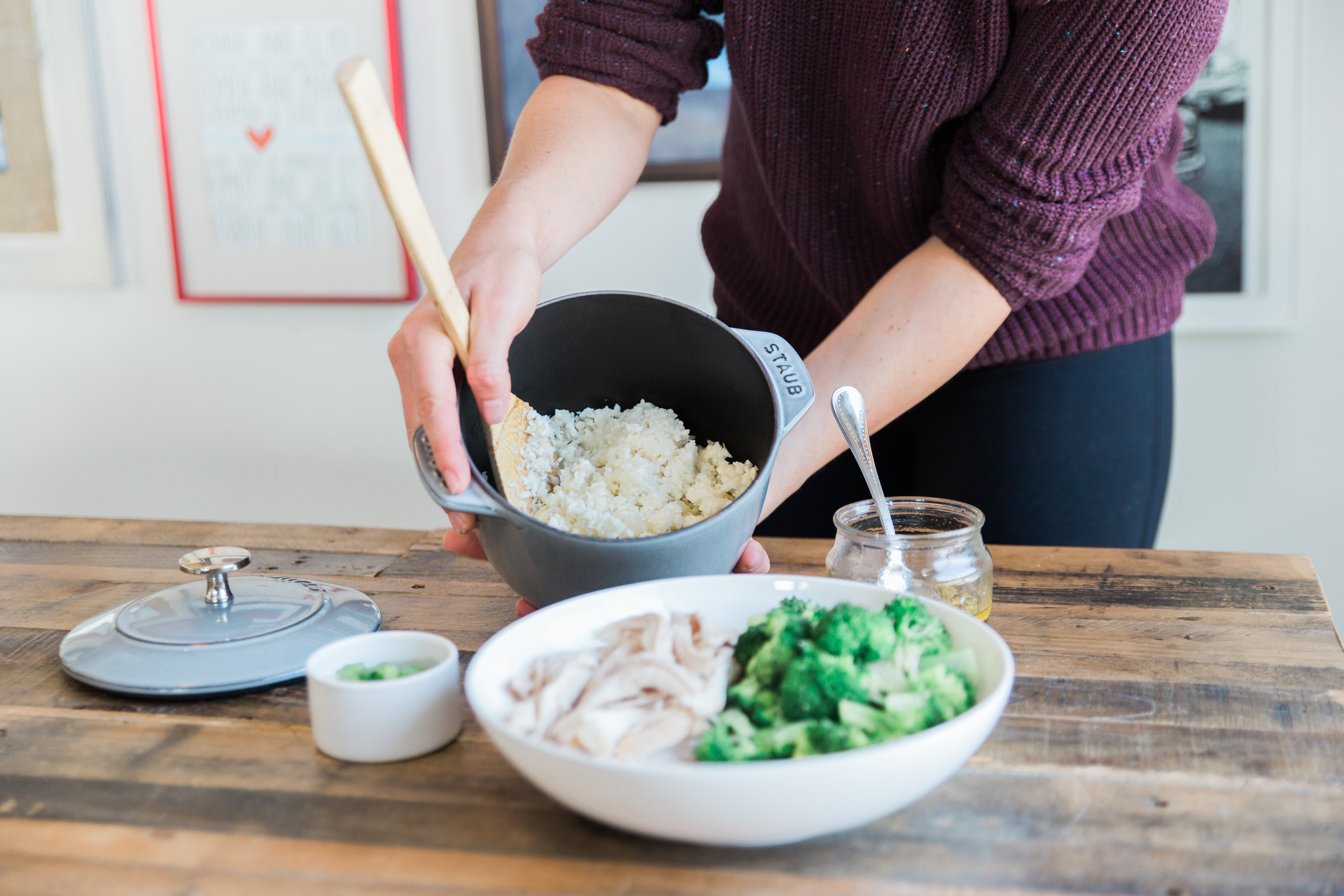 Produce Prep:
There is no need to roast pounds of vegetables and chicken on a Sunday afternoon. All you need to do to make sure your weeknights are an easy affair is to prep your produce; chop your broccoli, wash and spin you salad greens, rice your cauliflower, wash and chop veggies for dipping like cucumber, carrots and celery and chop an onion.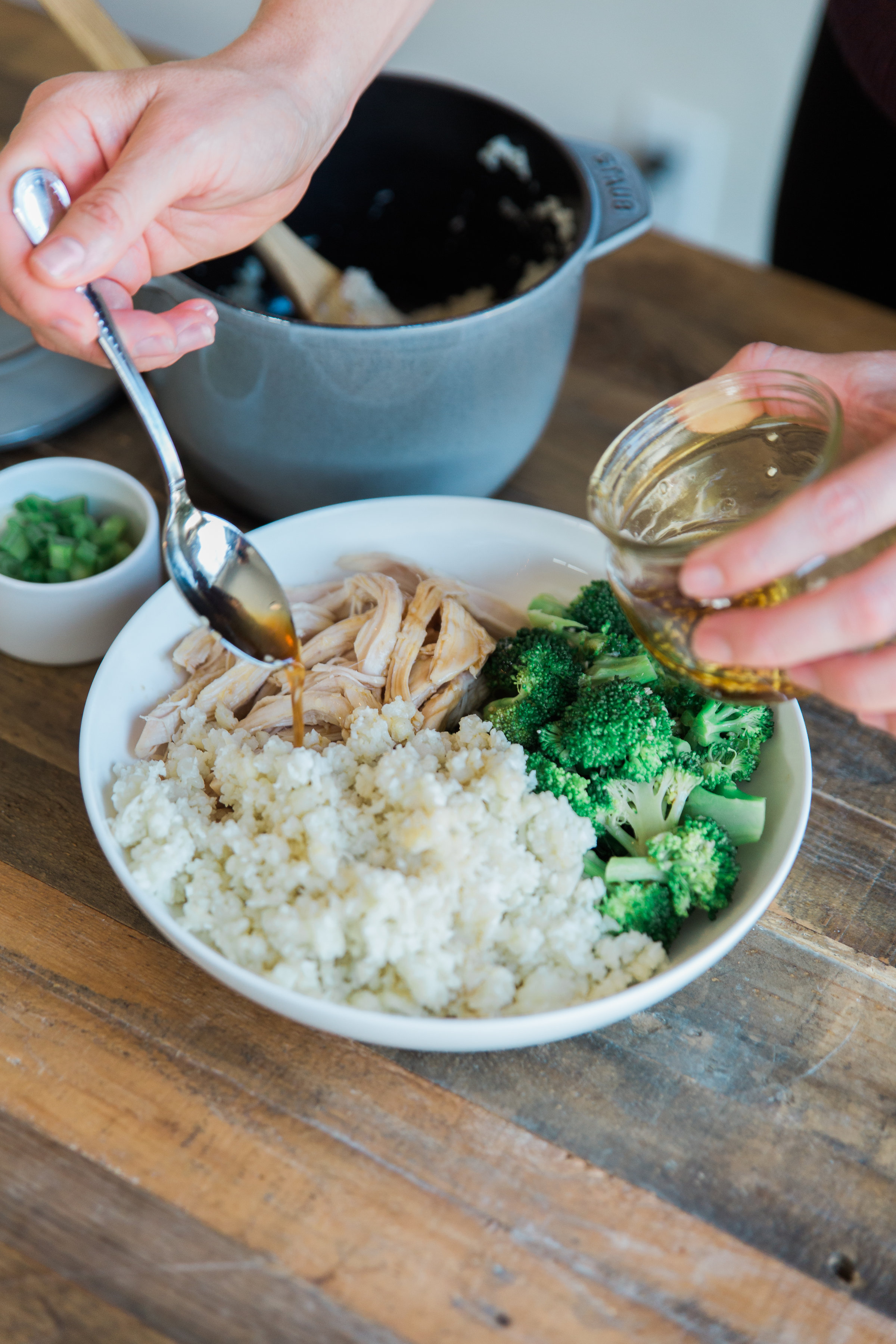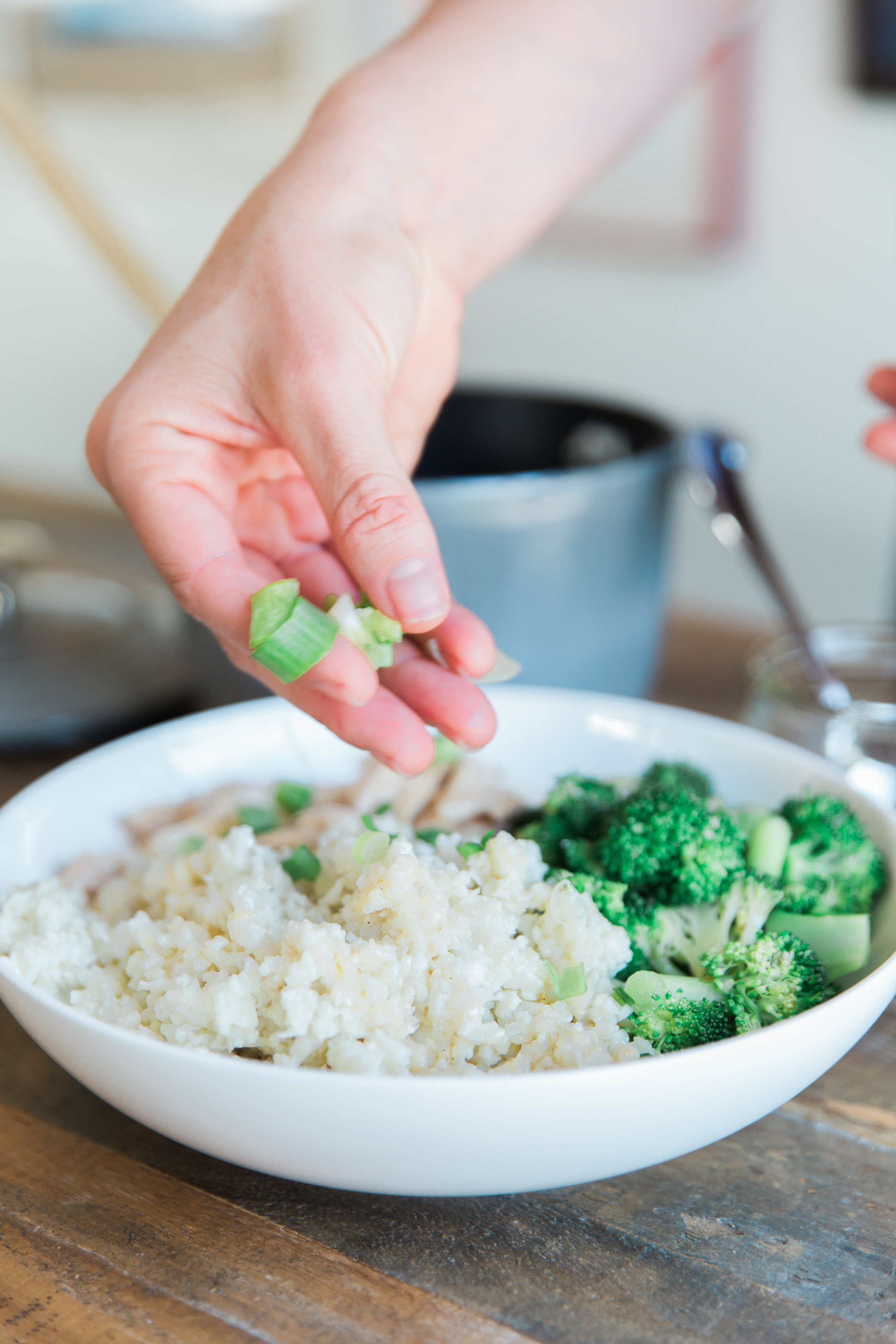 Clean Condiments:
Dips, dressing and sauces can take time so stock the fridge or add that task to your light Sunday prep list. Make a dressing for the week or snag a few BWBK approved brands like Primal Kitchen or Tessemae's. Stock the fridge with high heat oils for a quick stir-fry like ghee or coconut oil and keep those sauce favorites around to dress up a simple meal like coconut aminos, sriracha and an avocado oil mayonnaise for a quick aioli.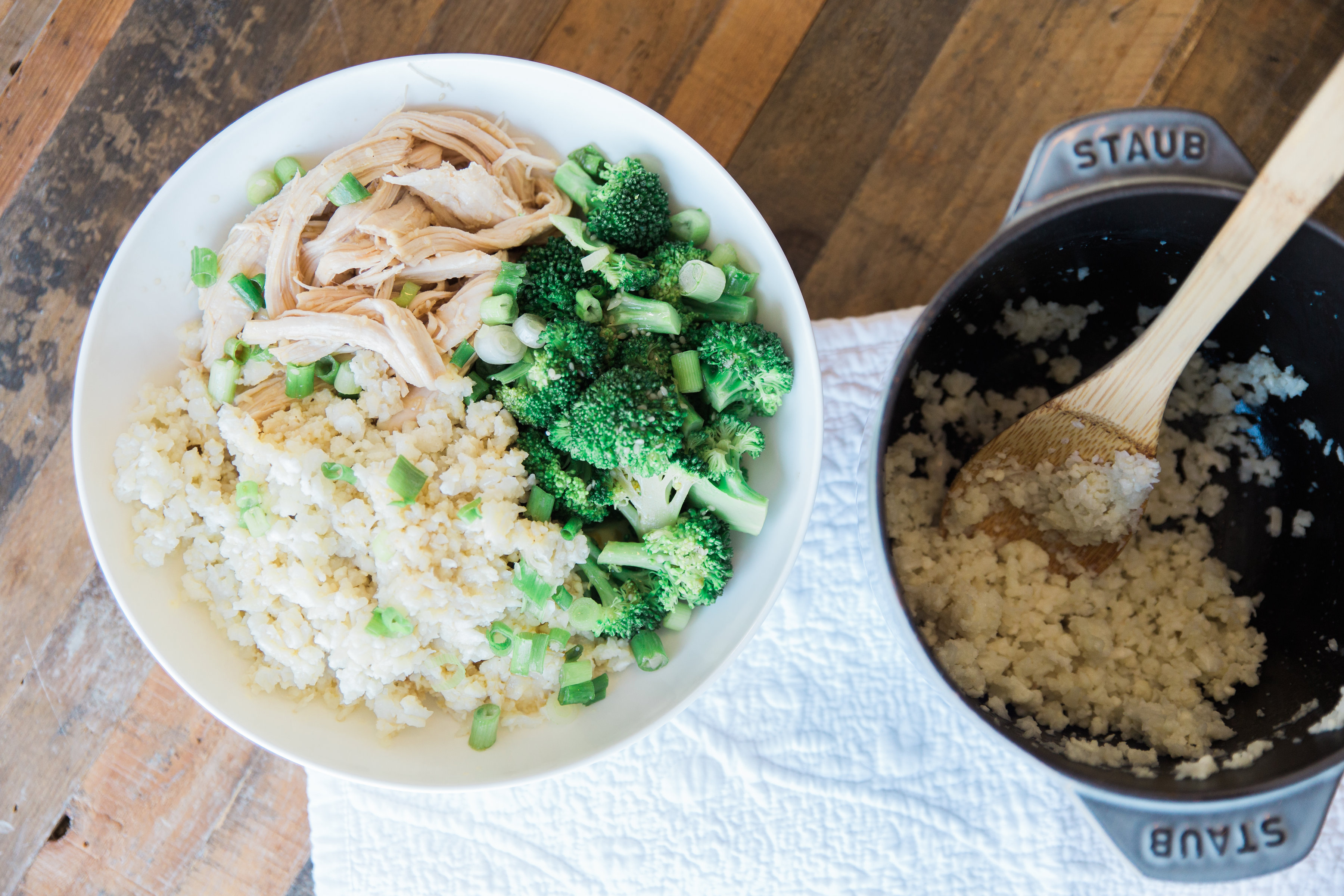 It really can be that simple! Here is one of my favorite ten minute meals:
Chicken with Broccoli and Coconut Cauliflower Rice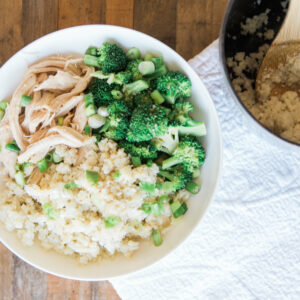 INGREDIENTS
1 Rotisserie Chicken (grocery store)
4 cups of cauliflower rice
4 cups of broccoli florets
1 bag of prewashed spinach
4 tbsp. chopped green onions
2 tbsp. coconut cream
4 tbsp. ghee
4 tbsp. coconut aminos
2 tbsp. sesame seeds
INSTRUCTIONS
Place large fry pan on the stove, set to medium heat and fill with 1-2 inches of water.
Blanch broccoli florets for 2-4 minutes until fork tender. Drain broccoli and set aside.
Place fry pan back on the stove; add 2 tbsp. ghee and all the cauliflower. Stir-fry on medium low for 4-5 minutes. Add Coconut cream and stir to incorporate.
Add broccoli, spinach and shredded chicken to the cauliflower to the pan and mix to incorporate until spinach begins to warm and wilt.
Melt 2 tbsp. ghee in the microwave. Add coconut aminos and sesame seeds and mix to incorporate.
Drizzle sauce on chicken cauliflower rice bowl and sprinkle green onions on top.
Optional: serve with sriracha.