Winter Citrus Champagne Cordials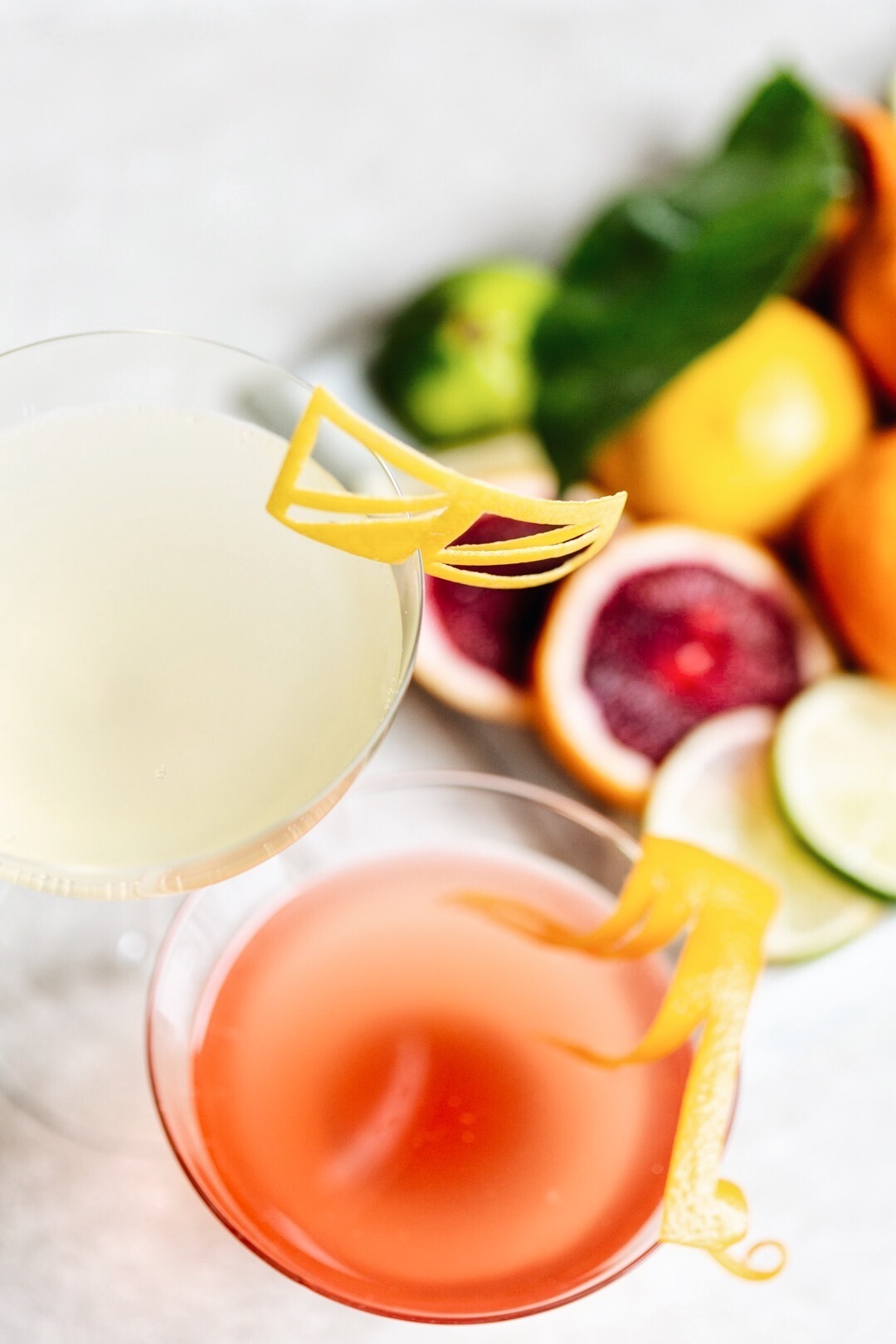 Winter is the season of citrus, and my favorite way to show off the newly available variety (blood oranges! meyer lemons! pomelos!) is by making each into a pure citrus cordial via sous vide. (Don't worry — I've got a cheater method too if you don't have the gear.)
Citrus is in high season right now, and there's no better time to capture the nuances of each varietal. It seems to me that in the past five years, most of the once hard-to-get varieties have become blissfully mainstream — I've seen blood oranges in a Walmart, and was able to get a whole slew of Meyer Lemons, pomelos, and stem-on mandarins at Trader Joe's. This is so very exciting, because it means more people have access to one of my absolute favorite winter ingredients.
A citrus cordial is essentially the best citrus syrup you'll ever have. Adding the peels unlocks all of the citrus' most complex floral and bitter notes, which you just don't get by using the juice alone. I make mine via the sous vide method, but anyone can achieve similar results by letting the mixture of peels, juice, and sugar sit overnight before straining.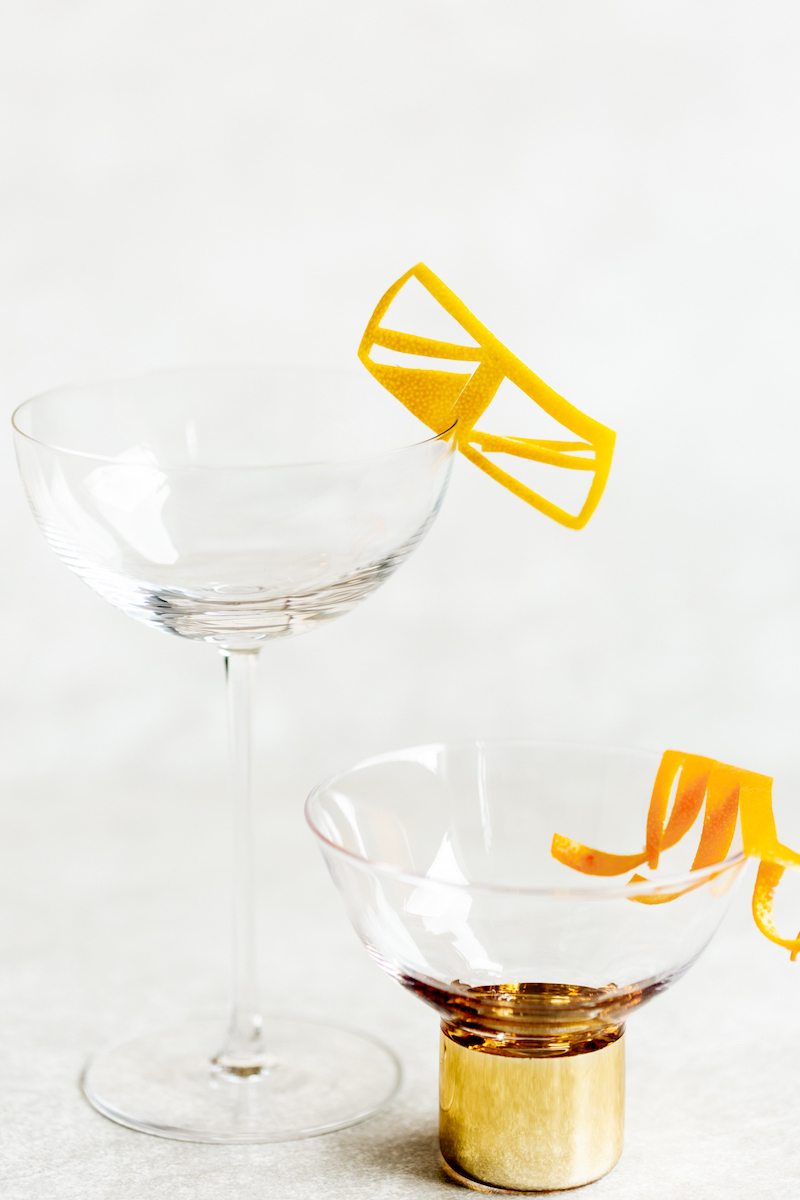 If you've read any of my posts about how useful the sous vide method is for cocktail enthusiasts, you know that the equipment is way more simple than it sounds, and surprisingly affordable. As a bonus for small-space dwellers like myself, precision cookers take up hardly any space in your kitchen — I keep mine in a drawer, then pair it with this stockpot from Tuxton Home, which has a sous vide port built right into the lid.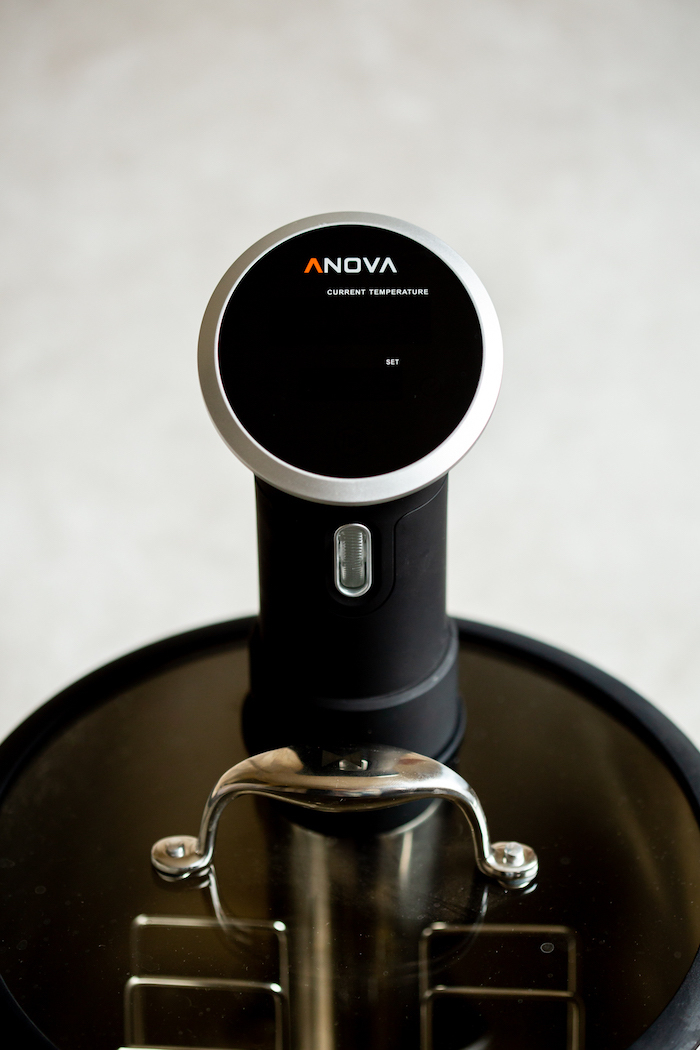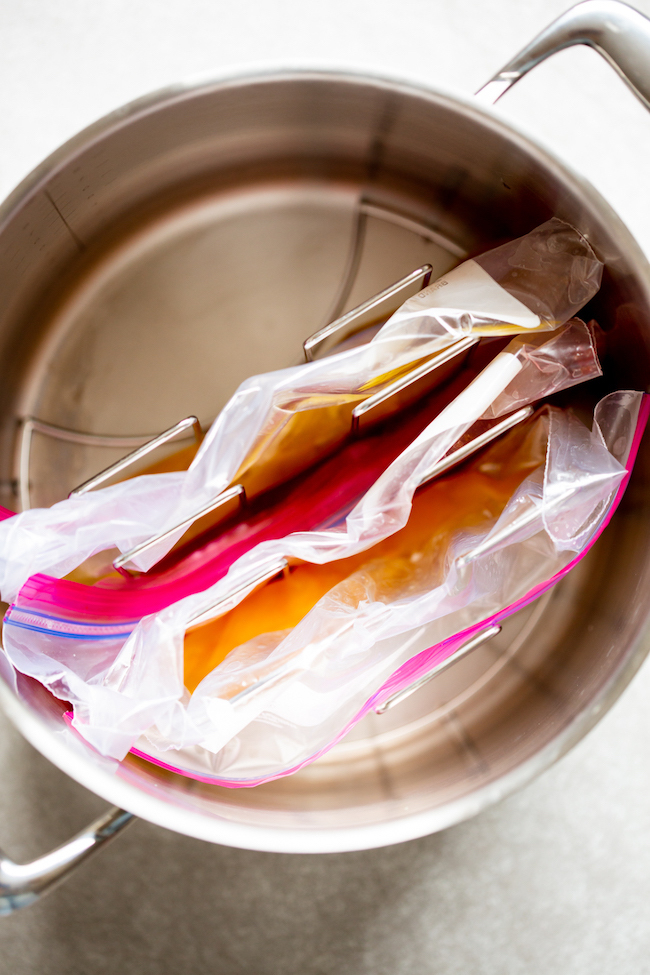 And back to those peels — they make amazing garnishes too, since the fresh citrus oils add even more aroma to the glass. Which is, of course, why a citrus peel is pretty much the most classic garnish in the book. If you want the basic effect, peel a wide swath and use a sharp knife to remove the pith (the soft white stuff) from the back. Leaving it on will add bitterness to your drink if you drop it in. If you have a really sharp knife, like this life changing set from Shun, you can have even more fun by carving ribbons and shapes into your swath — who said a peel had to be boring?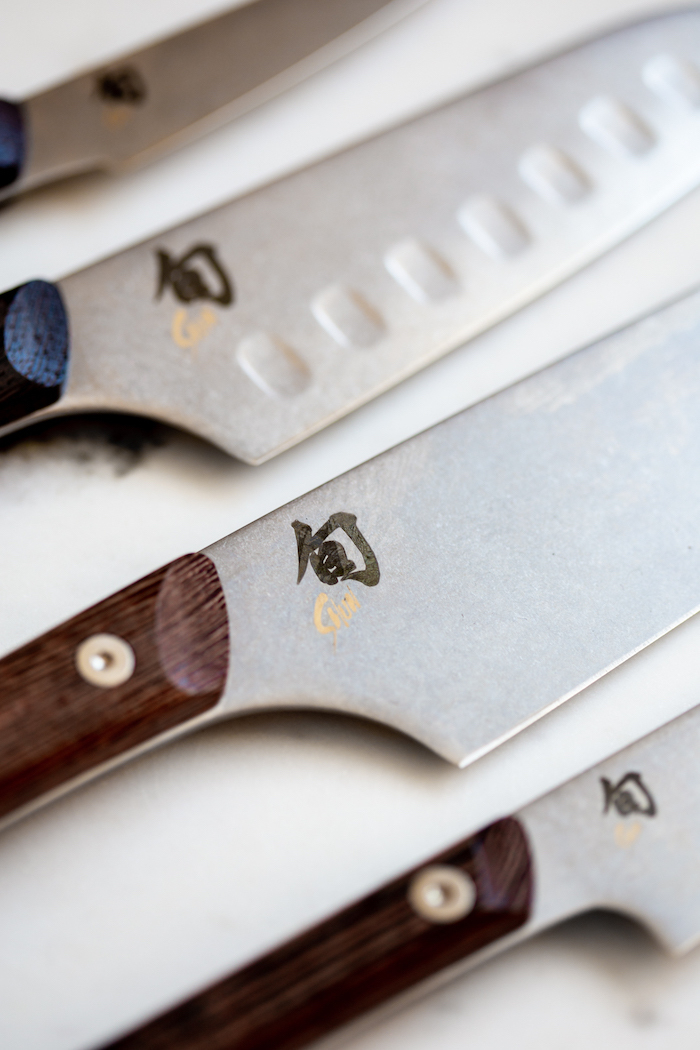 You can make any citrus into a citrus cordial using this recipe — blood orange, grapefruit, pomelo, and Meyer lemon are my particular favorites. Each one will have a slightly different acid level, and a completely different bouquet of aromas and bright citrus flavors. They're all so good you'll want to drizzle them over your morning yogurt, or your evening ice cream (both of which I highly recommend), but the very best (and easiest) way to incorporate them into cocktails is by simply topping them off with champagne. Or swap them into your favorite recipes in place of simple syrup and see where they take you!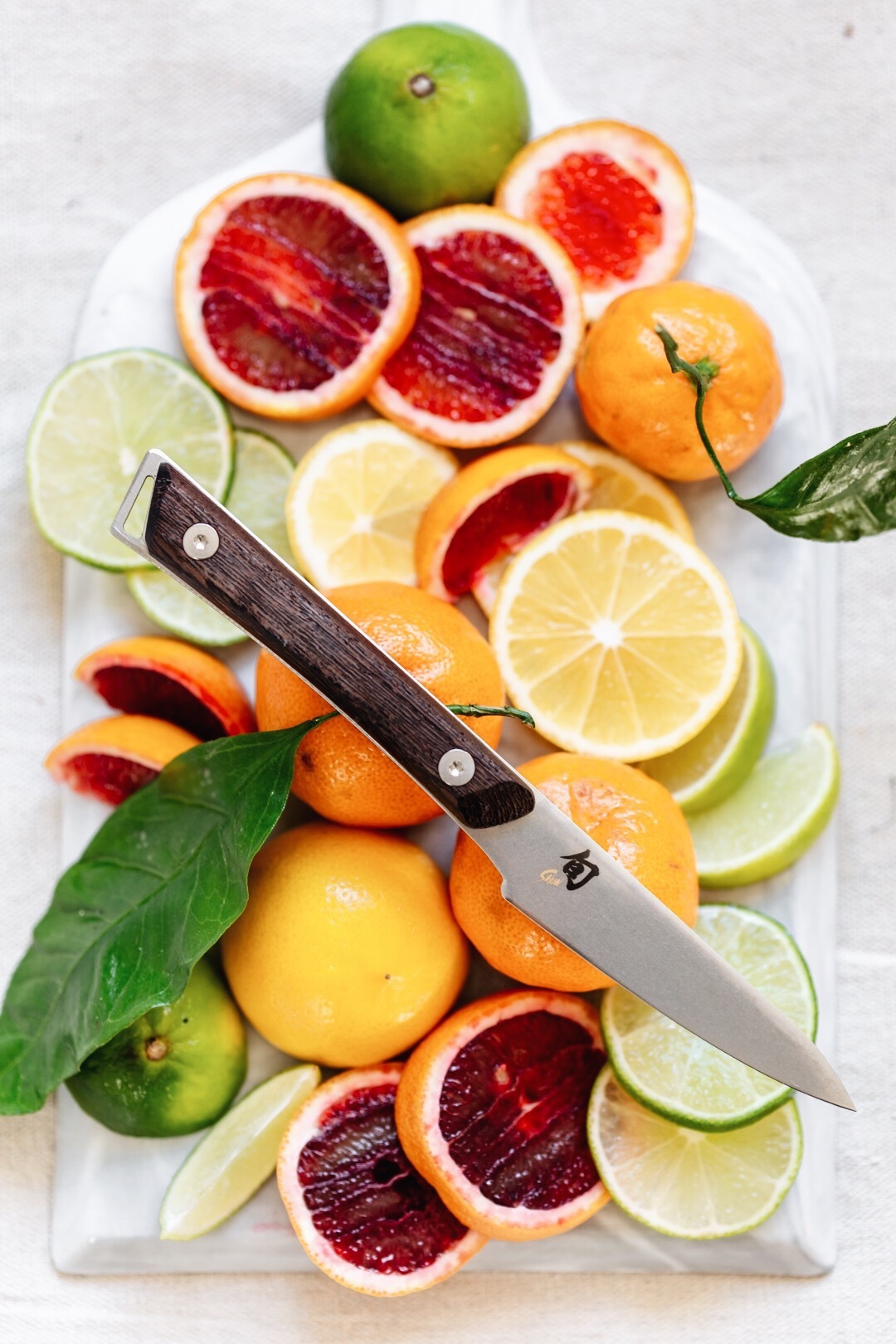 Final note: It's important to go organic here, because you're cooking with the peel, which growers don't have to consider edible and are likely to spray with all sorts of bad tasting stuff, which will absolutely affect the way your syrup tastes.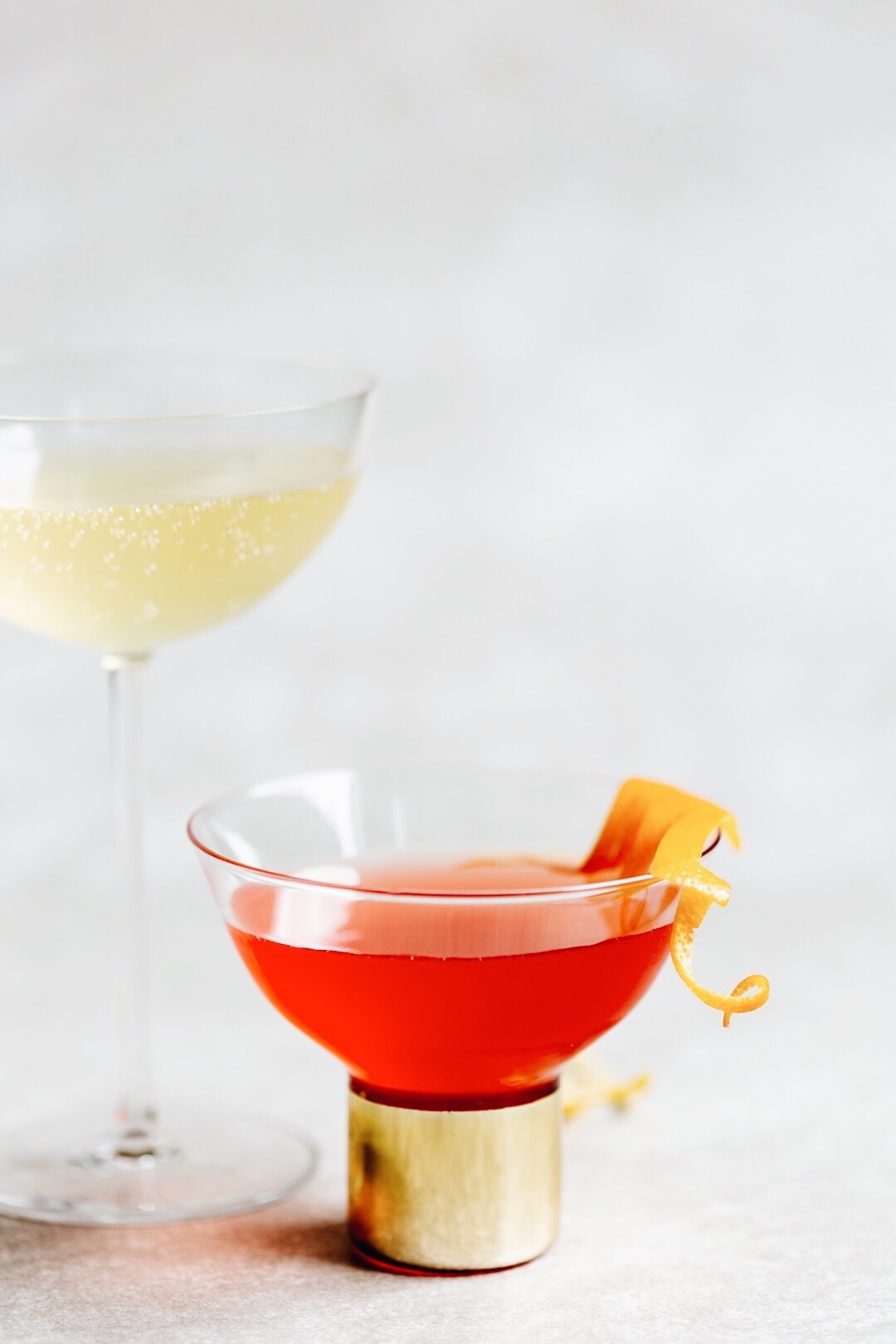 Winter Citrus Champagne Cordials
Winter is the season of citrus, and my favorite way to show off the newly available variety (blood oranges! Meyer lemons! pomelos!) is by making each into a pure citrus cordial via sous vide. (Don't worry — I've got a cheater method too if you don't have the gear.)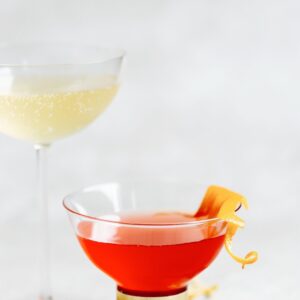 Ingredients
Fresh, organic citrus (however much you'd like)

Sugar

.75

oz

winter citrus cordial

5

oz

champagne to top
Instructions
For the Winter Citrus Cordial (Citrus Syrup):

Using a peeler, remove the zest from the citrus in wide strips, trying to avoid the bitter white pith as much as possible. Use a paring knife to slice or scrape off any excess pith from each strip.

Juice the citrus, then weigh the juice on a kitchen scale. Add the juice and an equal amount (by weight) of sugar to a blender, and blend on high speed until the sugar dissolves.

If using the sous vide method, carefully transfer the peels and juice/sugar mixture to a plastic bag, and seal according to sous vide instructions. Submerge in a 135 degree Fahrenheit water bath for 2 hours, then plunge bag into an ice bath to cool. Strain before use and store in the fridge.

If using the overnight method, combine the peels and juice/sugar mixture in a tightly sealed container, and let sit in the fridge overnight. Strain out the peels before use, then store in the fridge.

For the Champagne Citrus Cordial:

Add the citrus cordial to the bottom of a chilled champagne flute. Top with chilled champagne. Garnish with citrus peel.
Nutrition
Serving:
6
g
Calories:
123
kcal
Carbohydrates:
16.1
g
Protein:
0.1
g
Sodium:
1
mg
Sugar:
14.5
g