The Whole30 Diet: What to Know (and Eat!)
Today, we're chatting all about the Whole30 Diet! You've likely heard about this diet and may be wondering if it's right for you. Read on to learn more! You'll also find a tasty Whole30-approved soup recipe that, whether you follow the Whole30 or not, is a healthy, delicious, easy meal you'll definitely want to try.
What is Whole30?
First there was Atkins, then Paleo and now Whole30; these diets are very similar. They focus on lowering or eliminating your carbohydrate intake while keeping vegetables and protein as the main food source. Whole30 has gained popularity due to its "challenge program" style, which is designed to restart your body and your mind, with regard to how you think about food. For those that love a challenge or need a good kick start, the Whole30 diet may be just the program you need to move towards your health goals.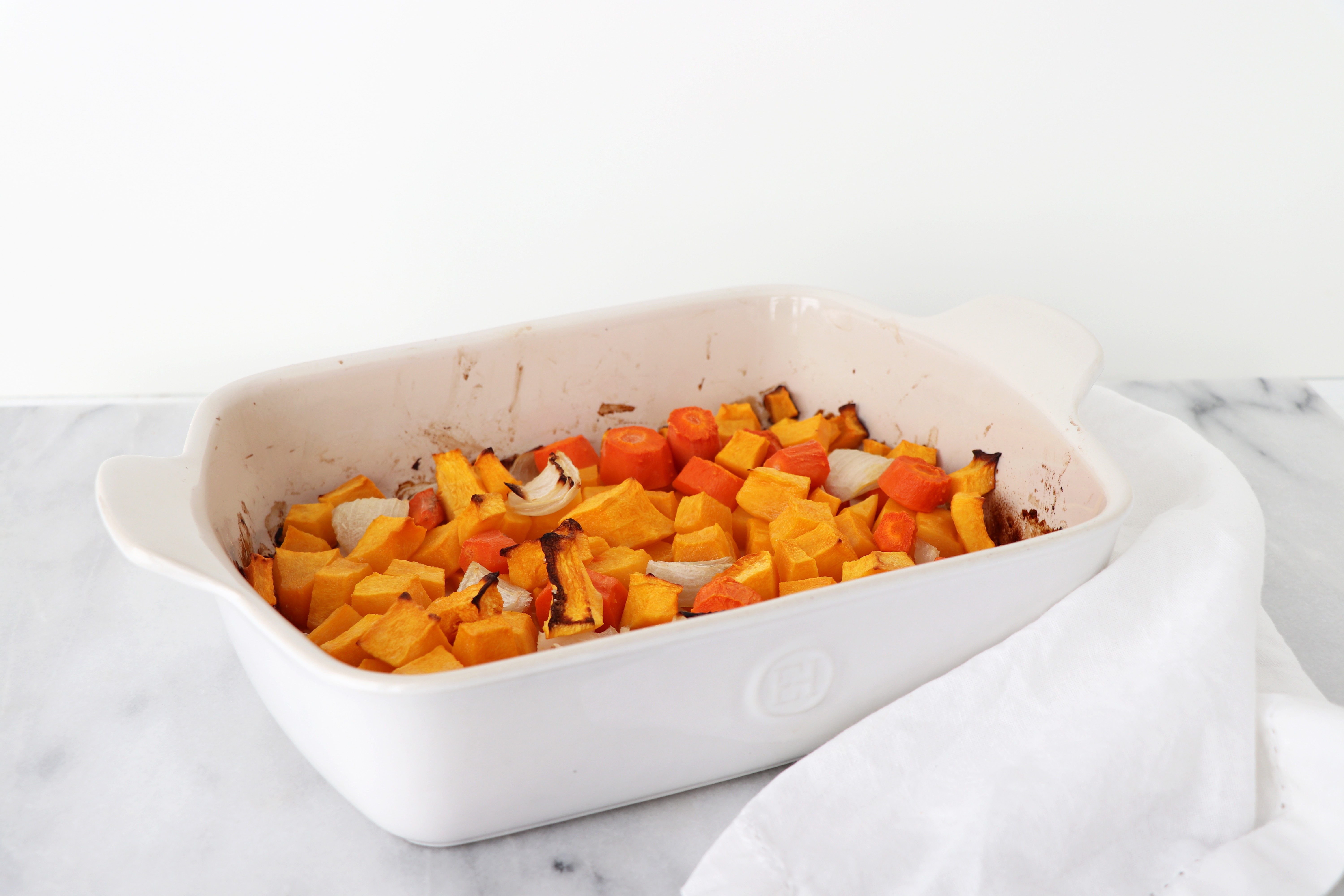 Benefits
Whole30 recommends consuming real whole foods while eliminating processed foods, as well as sugar and alcohol. We can all agree that consuming more fresh, real foods are good for our health! Because Whole30 has gained incredible popularity, this means there are numerous individuals giving it a try. The benefit is that you likely have someone at work, a friend or family member who is currently following Whole30 or is interested and willing to join you as a support system. In addition to changing what you eat, Whole30 focuses on changing the way you think, feel and interact with food.
Cautions
One of the common cautions you'll hear related to Whole30 is how restrictive it is. Whole30 is a diet based on rules and "slip-ups" are unacceptable. If you slip, you must start over at day one. For some people a restrictive challenge may be fun and motivational. For others, the rules may make it feel impossible to "succeed". Like many challenges or diets, it can be detrimental to one's self esteem if the concept is that you've failed if you don't follow the diet perfectly. Restrictive behaviors with food may also trigger disordered eating in susceptible individuals.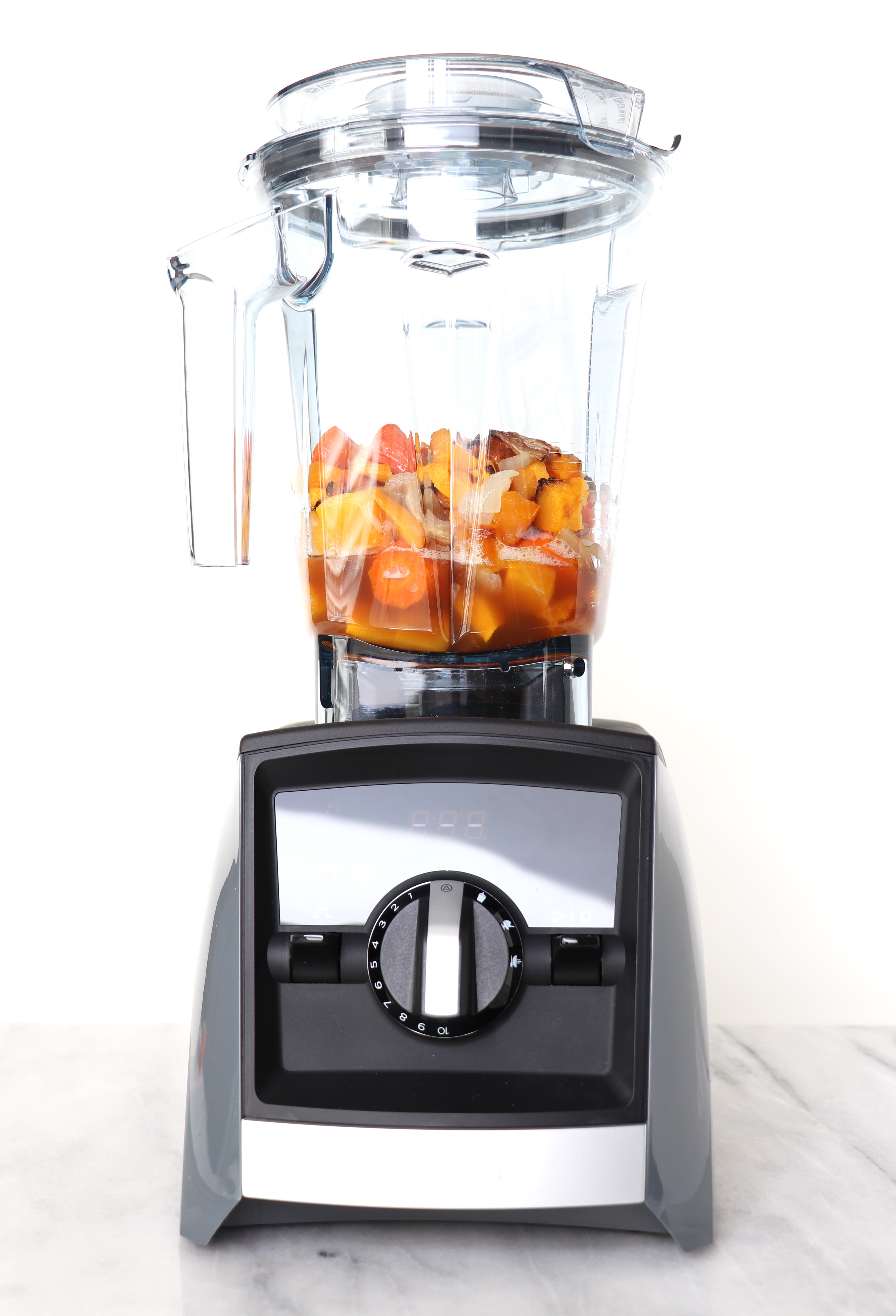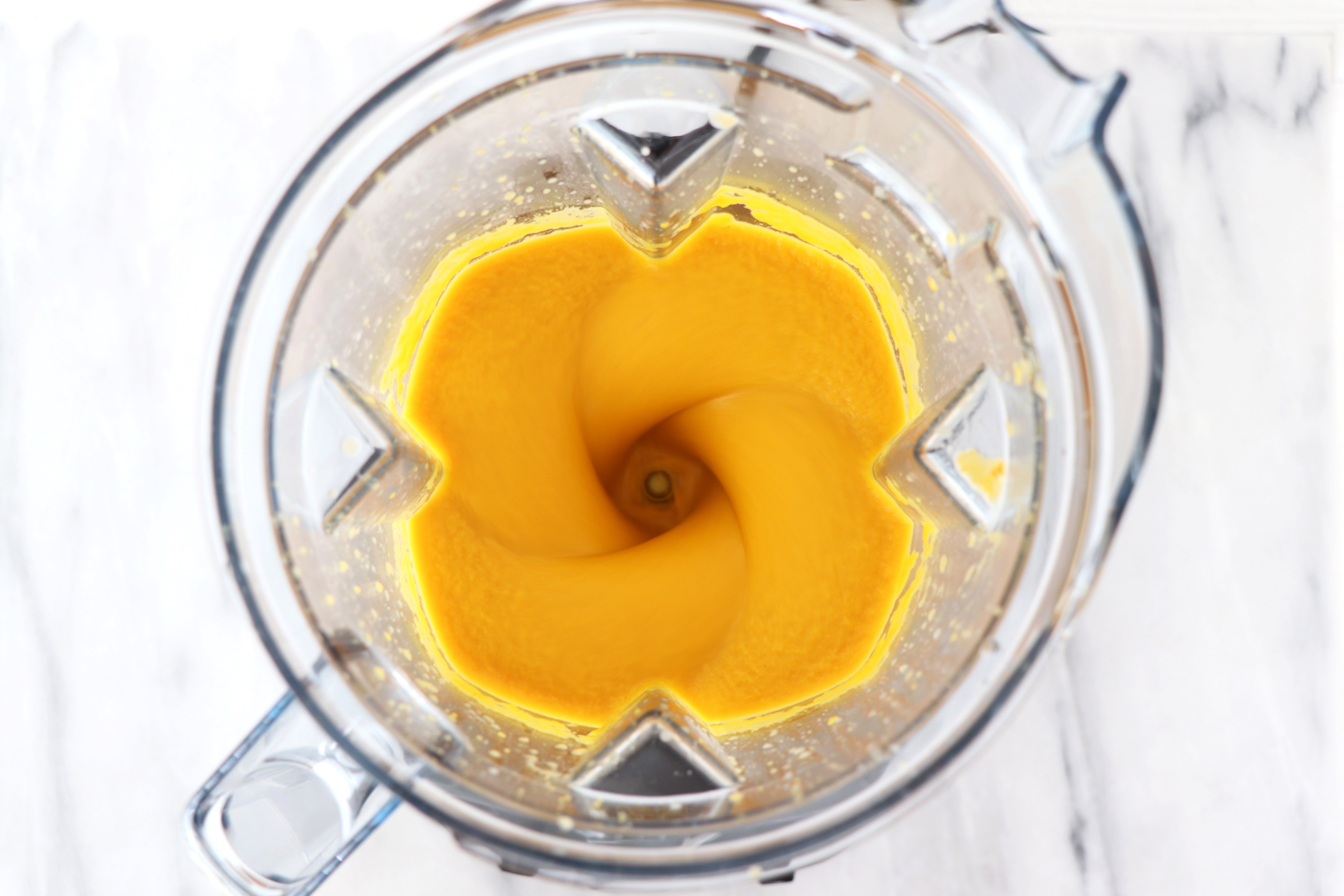 Primary Foods to Eat While Following Whole30
Vegetables
Fruits
Unprocessed Meat, Seafood & Eggs
Nuts and Seeds
Certain Healthy Oils & Fats
Primary Foods to Avoid While Following Whole30
Any Junk Food, Fast Food, Processed Food
Sugar
Alcohol
Dairy
Legumes (all beans)
Grains
For a complete and detailed list of what to eat and what to avoid visit https://whole30com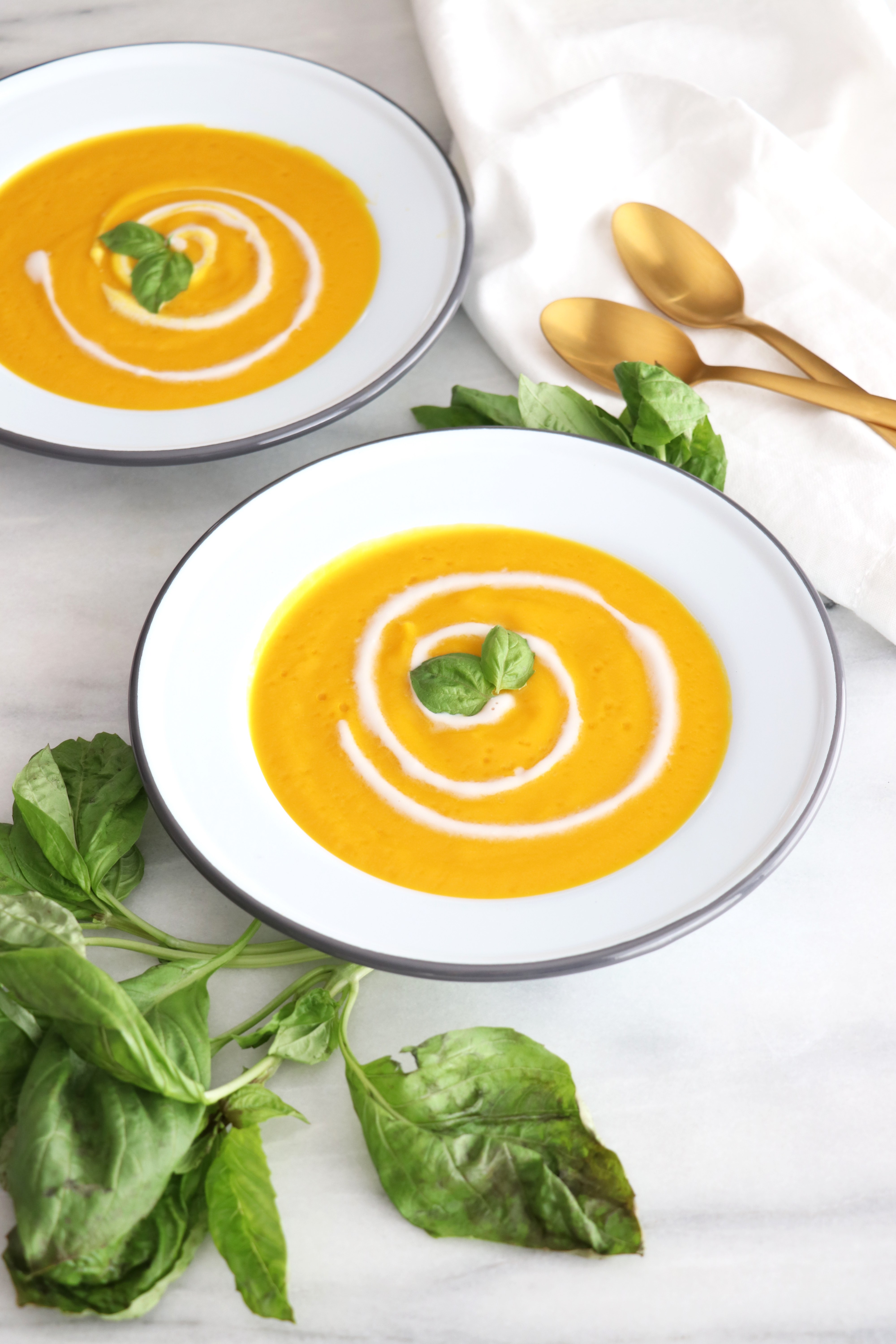 Whole30 Butternut Squash Soup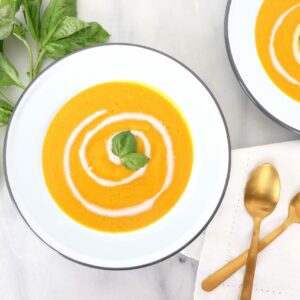 INGREDIENTS
1 butternut squash
2 large carrots
½ sweet onion
2 tablespoons coconut oil
1/2 teaspoon sea salt
1 inch ginger root
½ inch turmeric root
¼ cup coconut milk (from a can)
2 cups bone broth
INSTRUCTIONS
Preheat oven to 425 degrees Fahrenheit.
Peel and dice the butternut squash, carrots and onion. Add to a ceramic baking dish with coconut oil and sea salt and roast in the oven for 45 minutes.
Add roasted veggies into a high speed Vitamix blender with all remaining ingredients; add on the lid and select soup function. The Vitamix will blend soup into a perfectly creamy consistency and the high speed at which it blends will finish cooking the soup.
Serve immediately with a drizzle of coconut milk and basil garnish.
Recipe Tip: You can substitute bone broth for vegetable broth to make this recipe vegan.
Nutrition Highlights from this Recipe
Butternut Squash: This root vegetables is low in fat and high in fiber. Butternut squash is delicious and loaded with beta-carotene, potassium & vitamin B6.
Ginger Root: Ginger root has been used for hundreds of years to support digestion, ease nausea and help with pain reduction. Ginger also has anti-inflammatory properties.
Bone Broth: Relatively "new" on the food scene, but with ancient roots. Bone Broth is stock, such as beef or chicken stock, made the way our ancestors did, with almost all parts of the animal. Simmered for a long time, many more nutrients and minerals are pulled from the bones and turn this soup base into a nutritional powerhouse. Bone broths also contain collagen, which has been associated with supporting optimal gut health.