The Secret to Amazing Frozen Desserts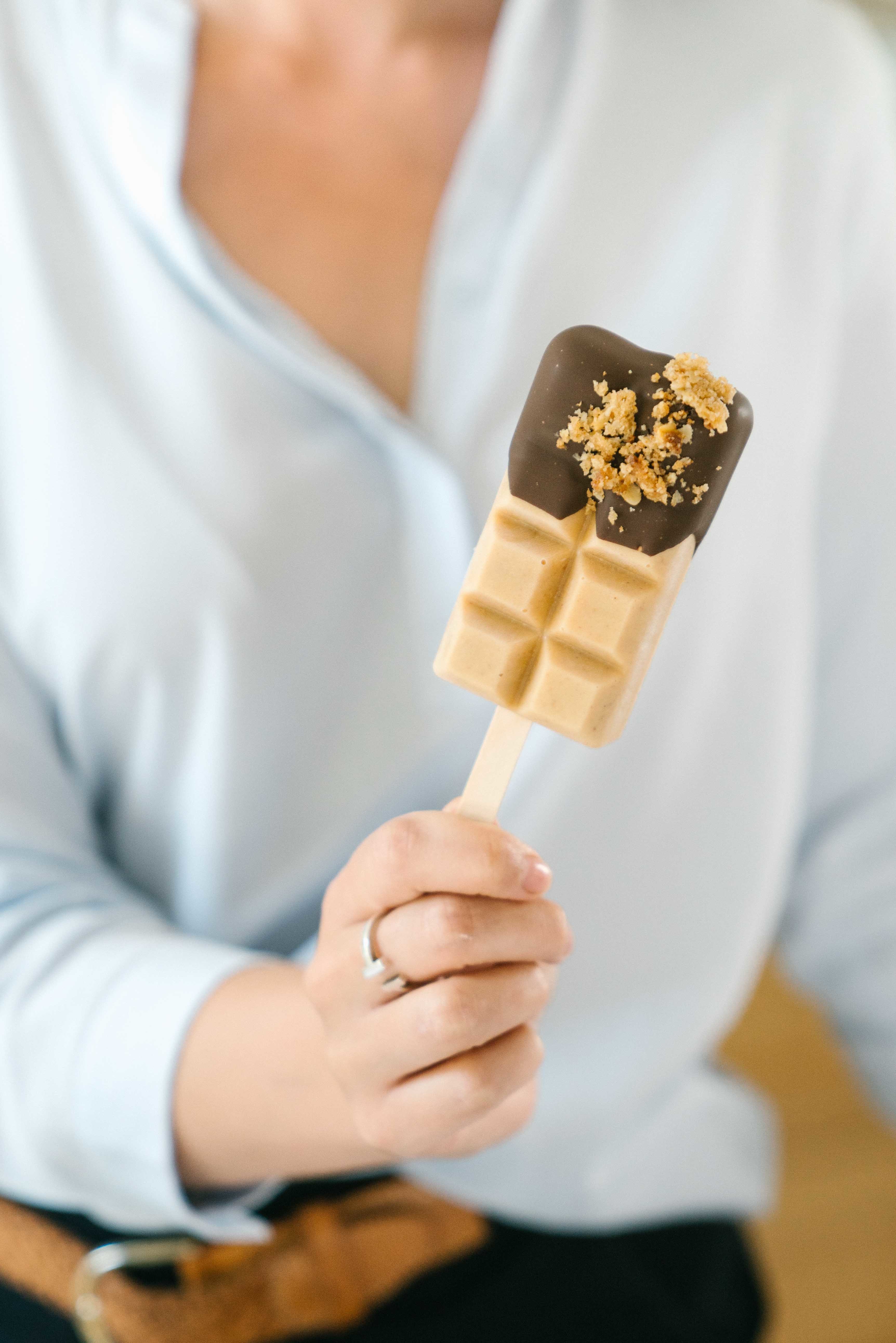 Frozen desserts are fun for all ages. There's nothing better than a cool treat on a hot summer day whether it's a popsicle at the pool or a towering ice cream cone walking down the street. But for those who want to step up their dessert game a notch, you're about to see the best kept secret of the frozen ice pop or ice cream world: the silicone mold.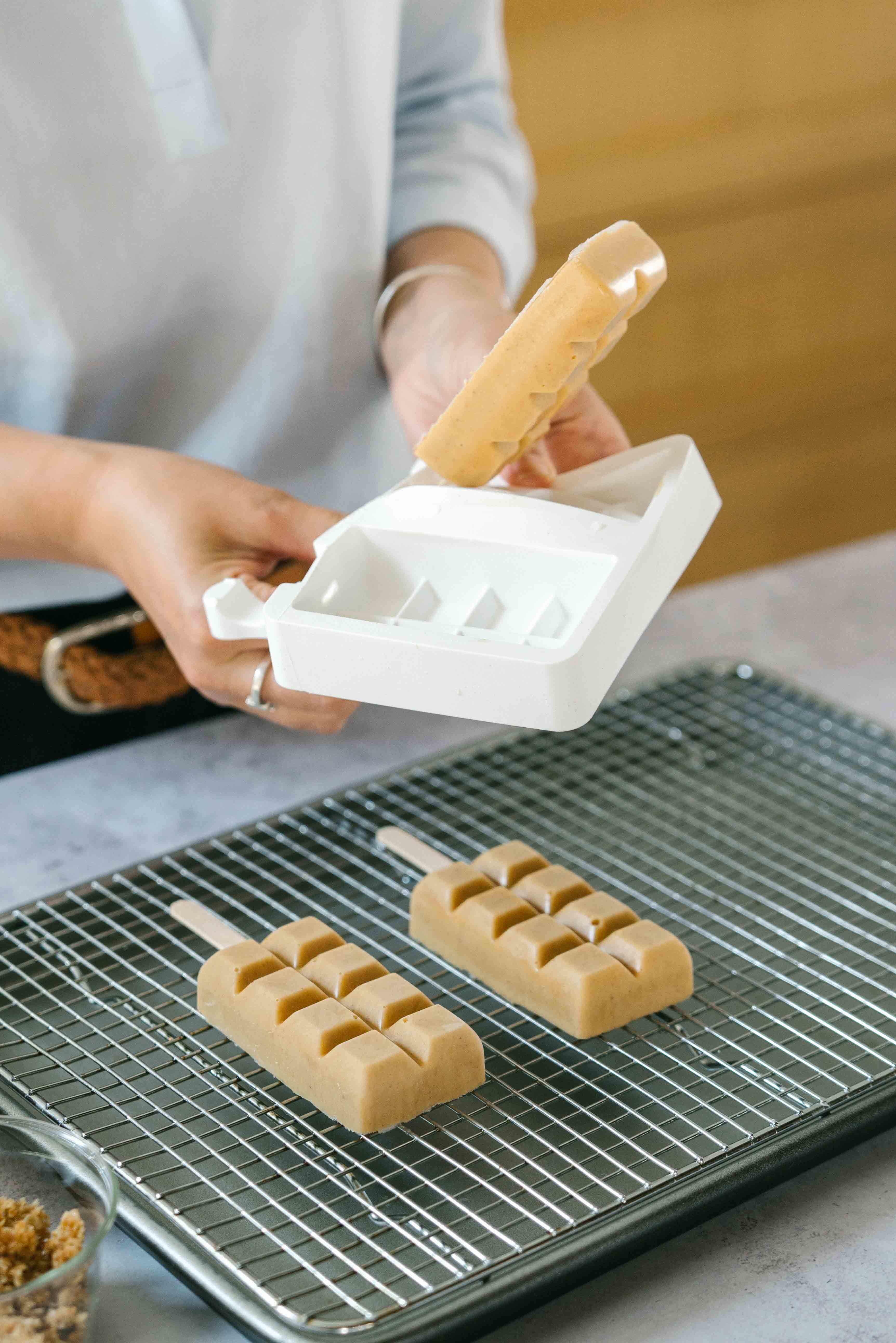 If you choose to make your own ice pops, you know the disheartened sigh you give when pop number seven cracks in half as you pull it up out of the mold. Don't even mention when the stick slides out.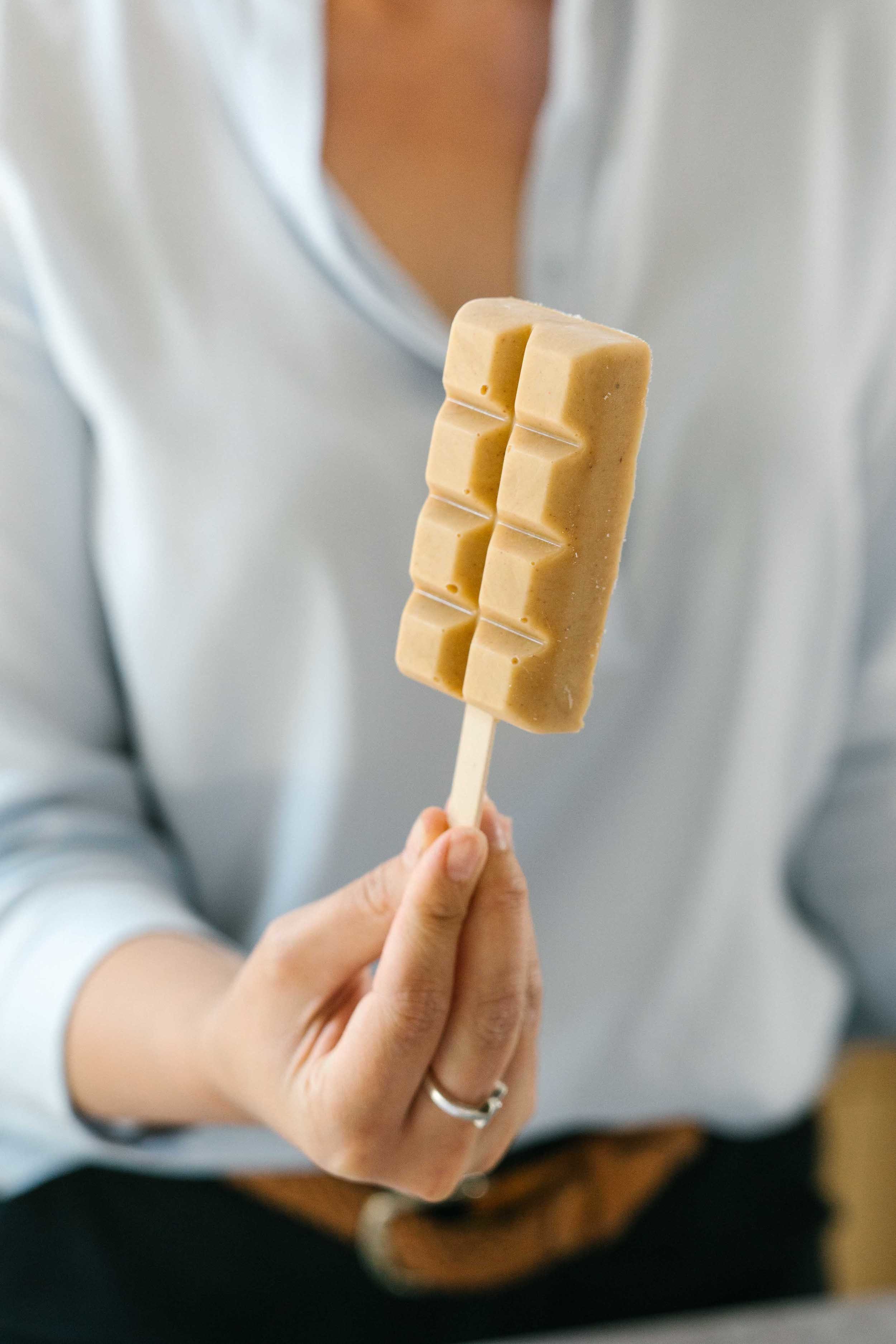 The good news is the silicone frozen dessert molds available these days are easy to use, easy to clean and come in a ton of fun shapes. They provide flawless shapes that don't stick to the mold (truly – every pop we removed was perfect – I cannot recommend these enough).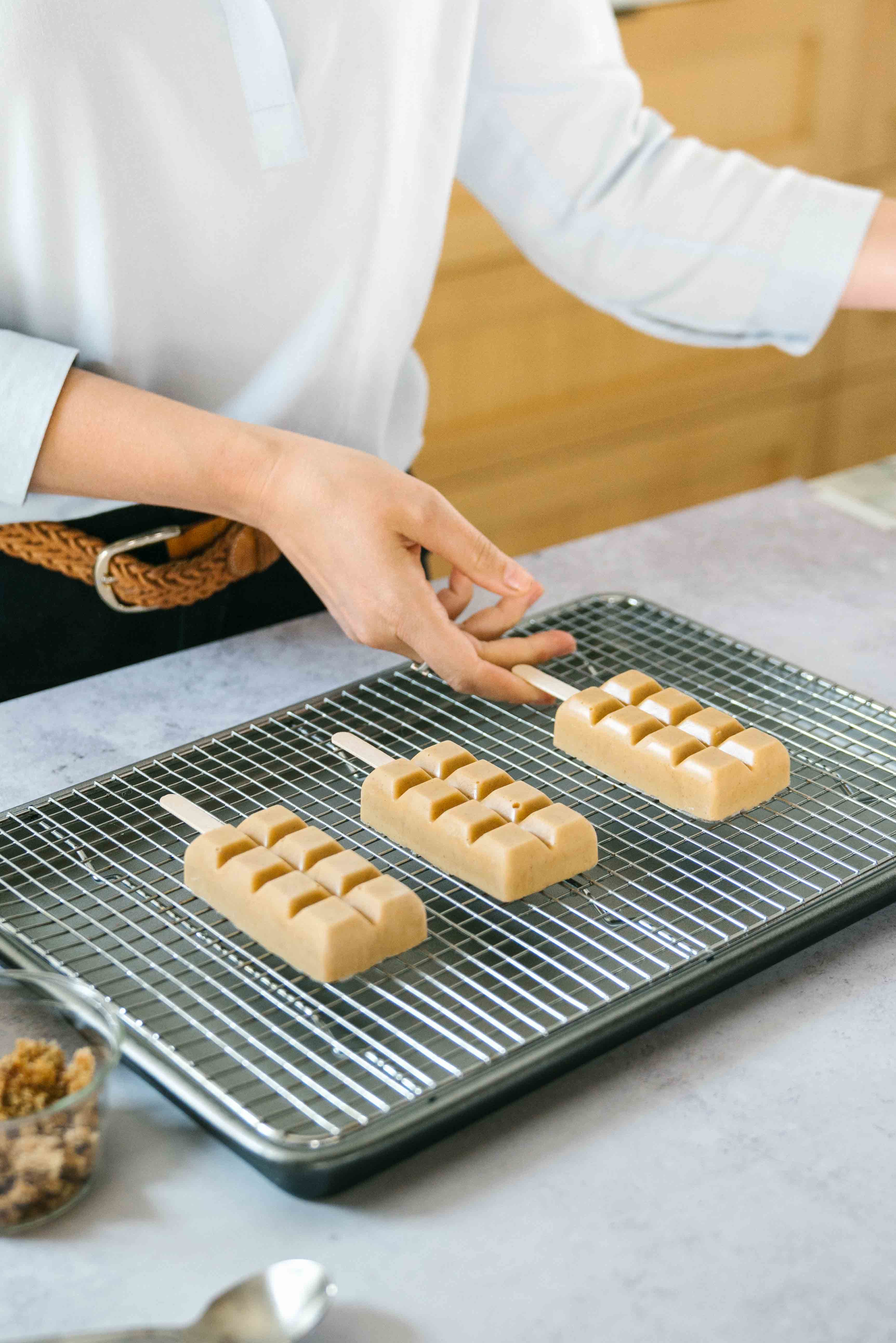 Chocostick EasyCream Ice Mold

By Silikomart

Shop Now
Fancier frozen treats don't even have to be made from scratch. This can become a super 'semi-scratch' dessert. Just buy your favorite ice cream, soften slightly, add to the mold of your choice and freeze.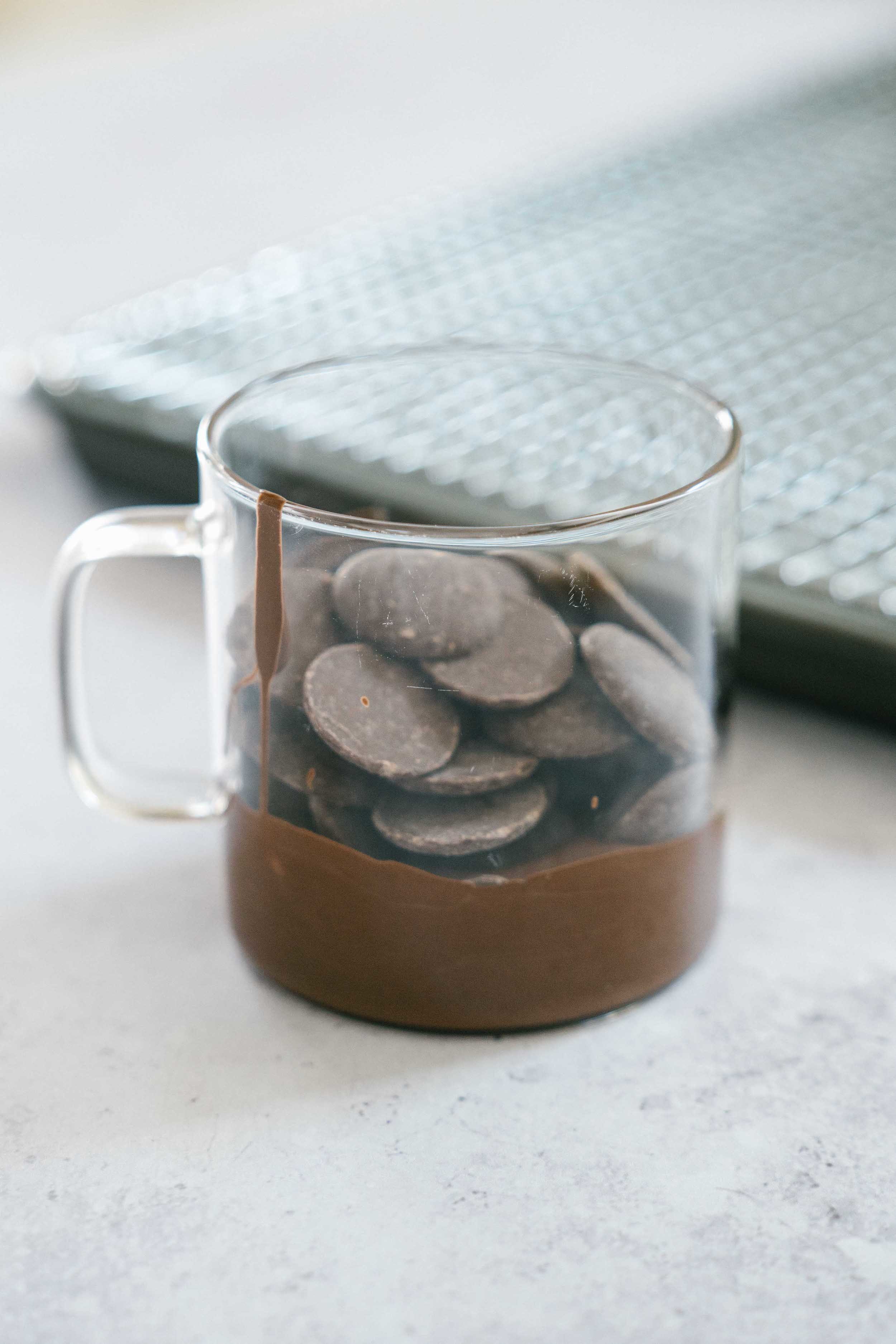 Take strawberry ice cream and put it in a strawberry shaped mold. Or vanilla and use the cloud shape! Just pop it out when you're ready and add fruit, nuts, chocolate or the topping of your choice. Shapes are fun, okay? They make everything taste better.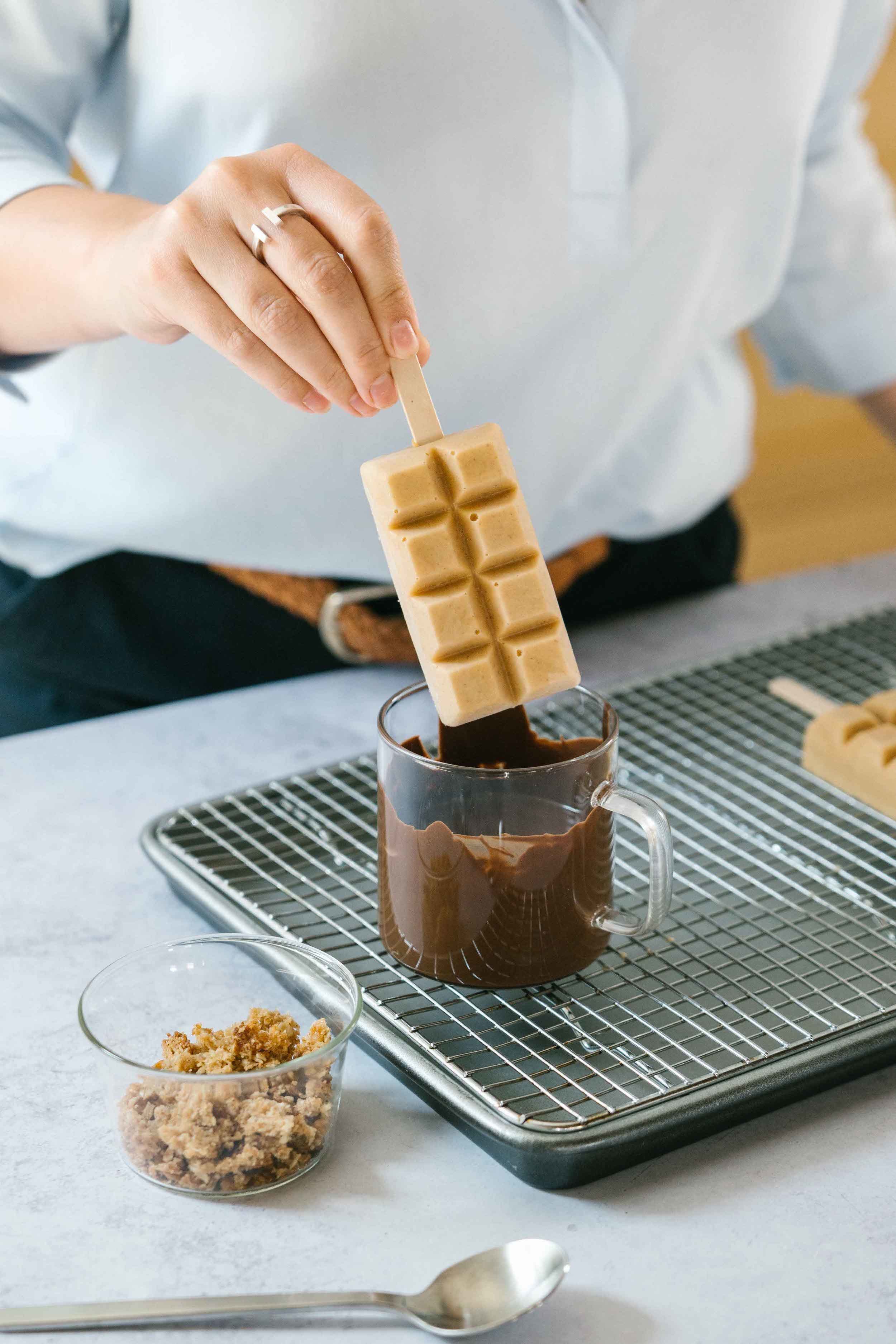 Another base option is to use extra blended smoothie. Just add to the ice pop mold with a stick and freeze. Are smoothies more fun to have in popsicle shape? Yes. Even the green ones.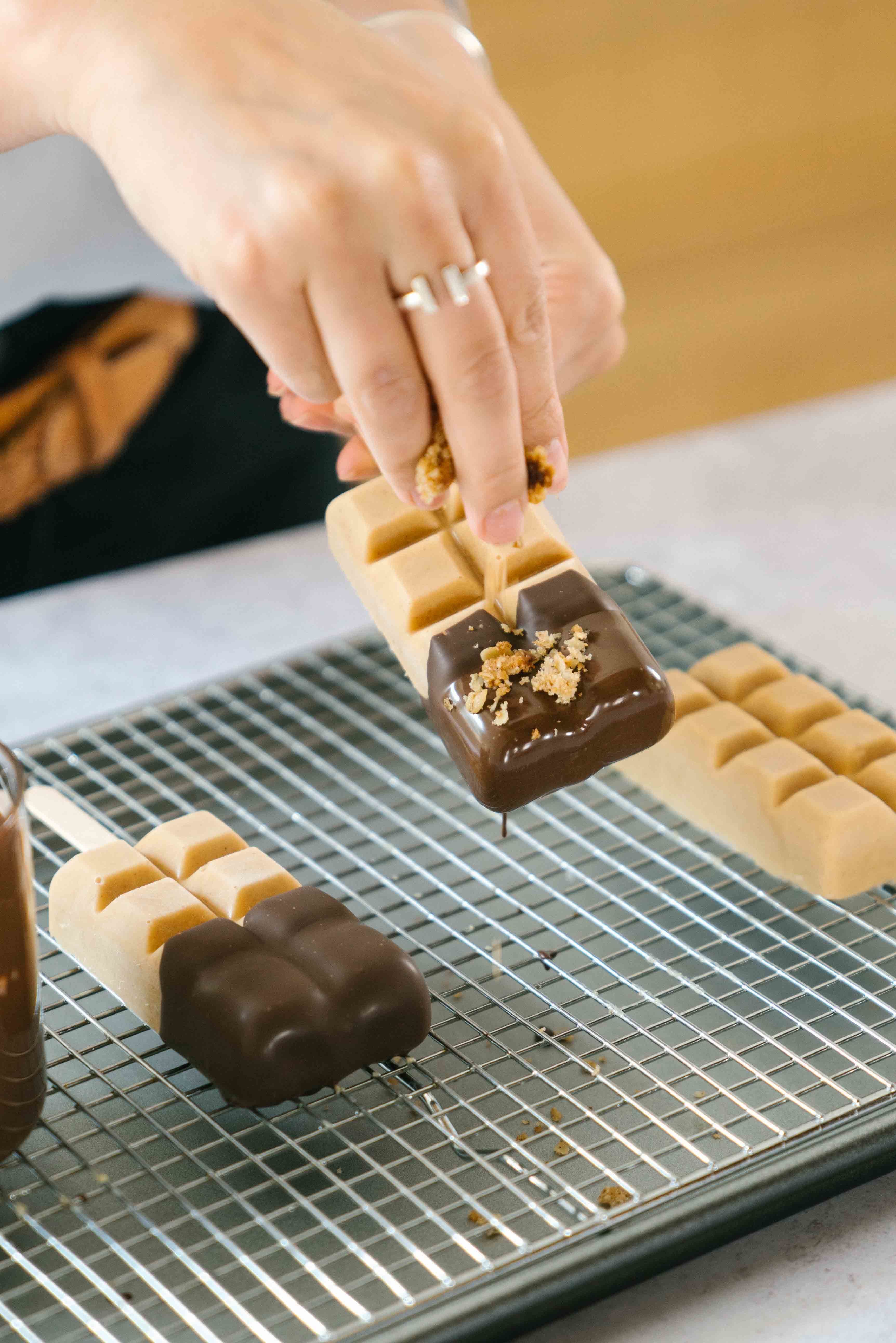 If you are called to make your own recipe, try this echo of a childhood favorite: waffles and peanut butter in a waffle shape mold. If you don't have chocolate melting wafers you can always use regular chocolate and a little bit of coconut oil to get that shiny gloss.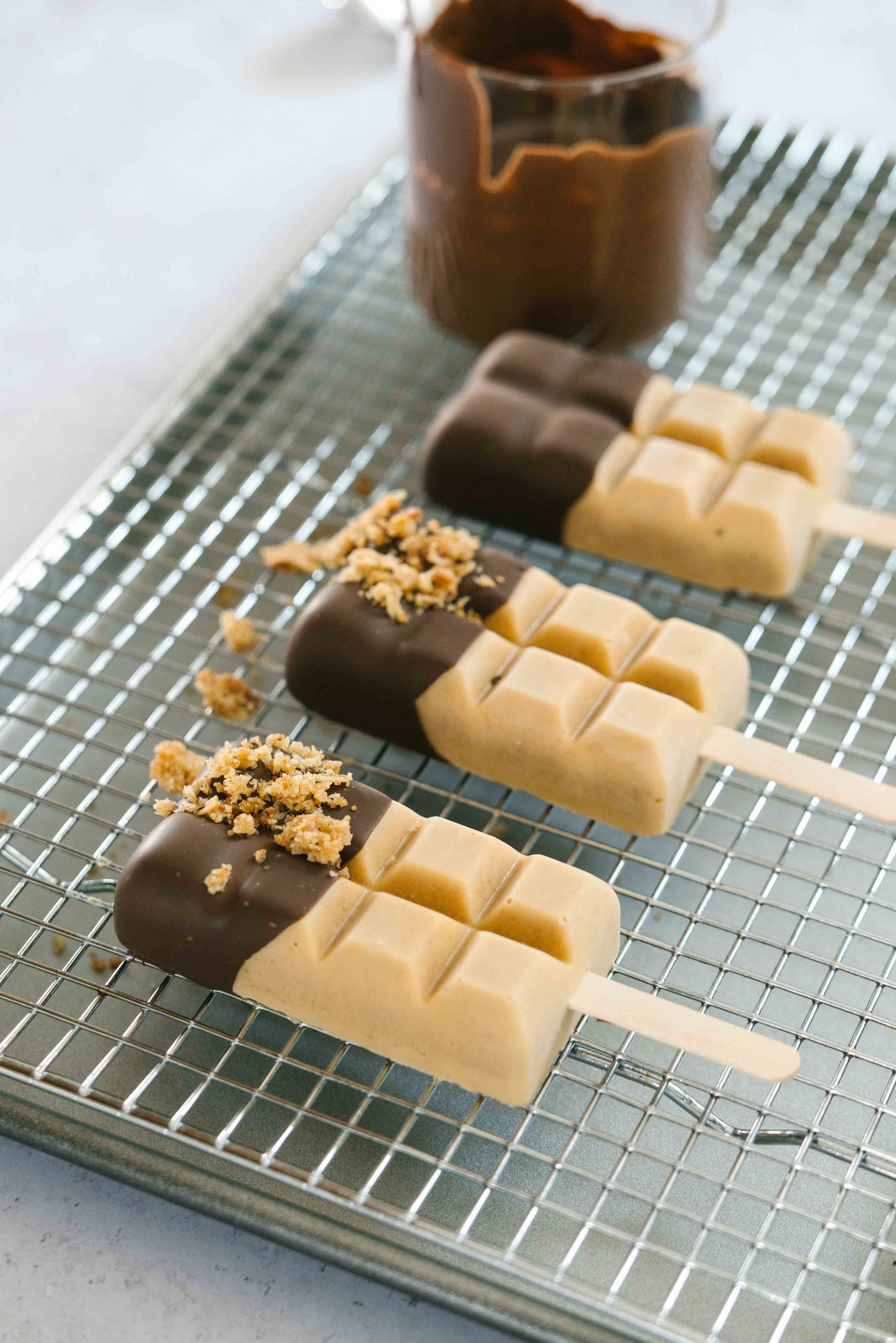 Peanut Butter Waffle Ice Pops
There's nothing better than a cool treat on a hot summer day! Step up your dessert game a notch with these delicious Peanut Butter Waffle Ice Pops made with your new favorite tool: silicone molds.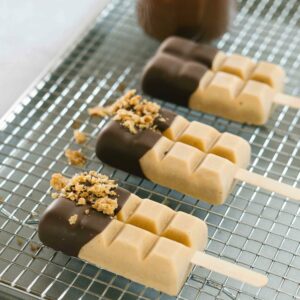 INGREDIENTS
For the Popsicle:
1 cup natural creamy peanut butter
½ cup low fat vanilla Greek/Icelandic yogurt
¾ cup 2% milk
2 Tablespoons maple syrup
1/8 teaspoon Kosher salt
For the Crisp Topping:
½ cup old fashioned oats
¼ cup light brown sugar
¼ cup all purpose flour
½ teaspoon ground cinnamon
1/8 teaspoon Kosher salt
For the Chocolate:
¾ cup dark chocolate melting wafers
INSTRUCTIONS
Whisk popsicle ingredients together until combined. Pour half into molds. Insert stick and pour remaining ingredients into mold. Use the back of a spoon to smooth out back surface.
While ice pops freeze, create crisp topping. Pulse ingredients in a food processor for ten seconds until crumbly. Pat in a single layer on a silicon baking mat and broil for about five minutes until crisp and browned. Cool and crumble into pieces.
Melt chocolate in a microwave.
Unmold popsicles, dip into melted chocolate and sprinkle with crisp.