Mashed Potato Soup Recipe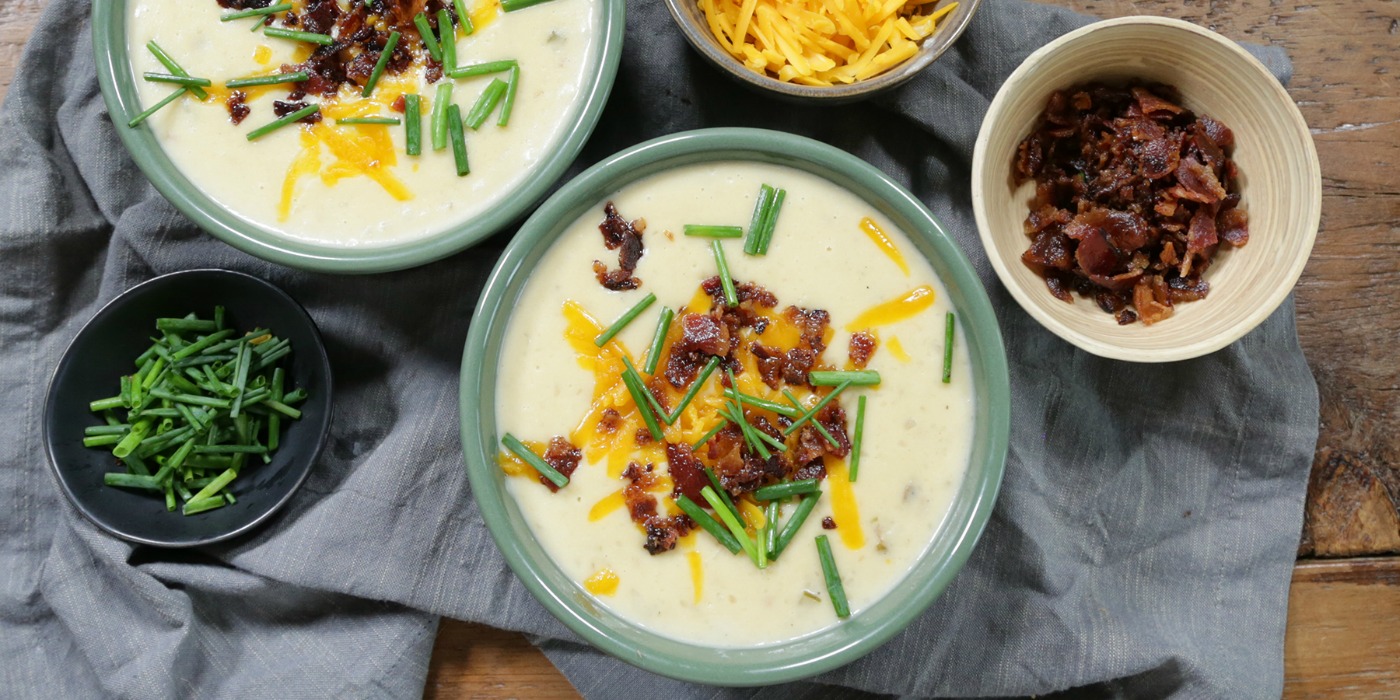 Not sure what to do with your Thanksgiving leftovers? We have the best recipes for you! This Mashed Potato Soup recipe is a delicious alternative to leftovers & sure to be a new family favorite!
Mashed Potato Soup Recipe Recipe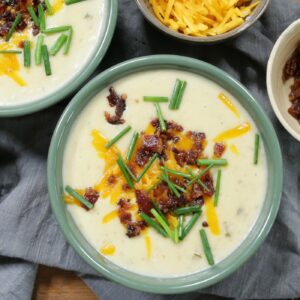 INGREDIENTS
1 small diced yellow onion
3 small diced stalks of celery
4 finely minced cloves of garlic
4 tablespoons of butter
3 heaping tablespoons of flour
6 cups of vegetable stock
8 cups of leftover mashed potatoes
1 cup of heavy cream
½ pound of shredded cheddar cheese
Kosher salt and cracked black pepper to taste
Optional Garnishes: shredded cheddar cheese, chopped crispy cooked bacon, sliced chives
INSTRUCTIONS
In a large pot on high heat melt the butter and then saute the onions, celery and garlic for 4 to 6 minutes or until lightly browned.
Next, sprinkle in the flour and mix until combined. Add the vegetable stock and bring to a boil.
Whisk in the mashed potatoes and then mix in the cream and cheese.
Season with salt and pepper.
Serve hot with optional garnishes.