Suzanne Hall Talks The Chalkboard and All Things Living Well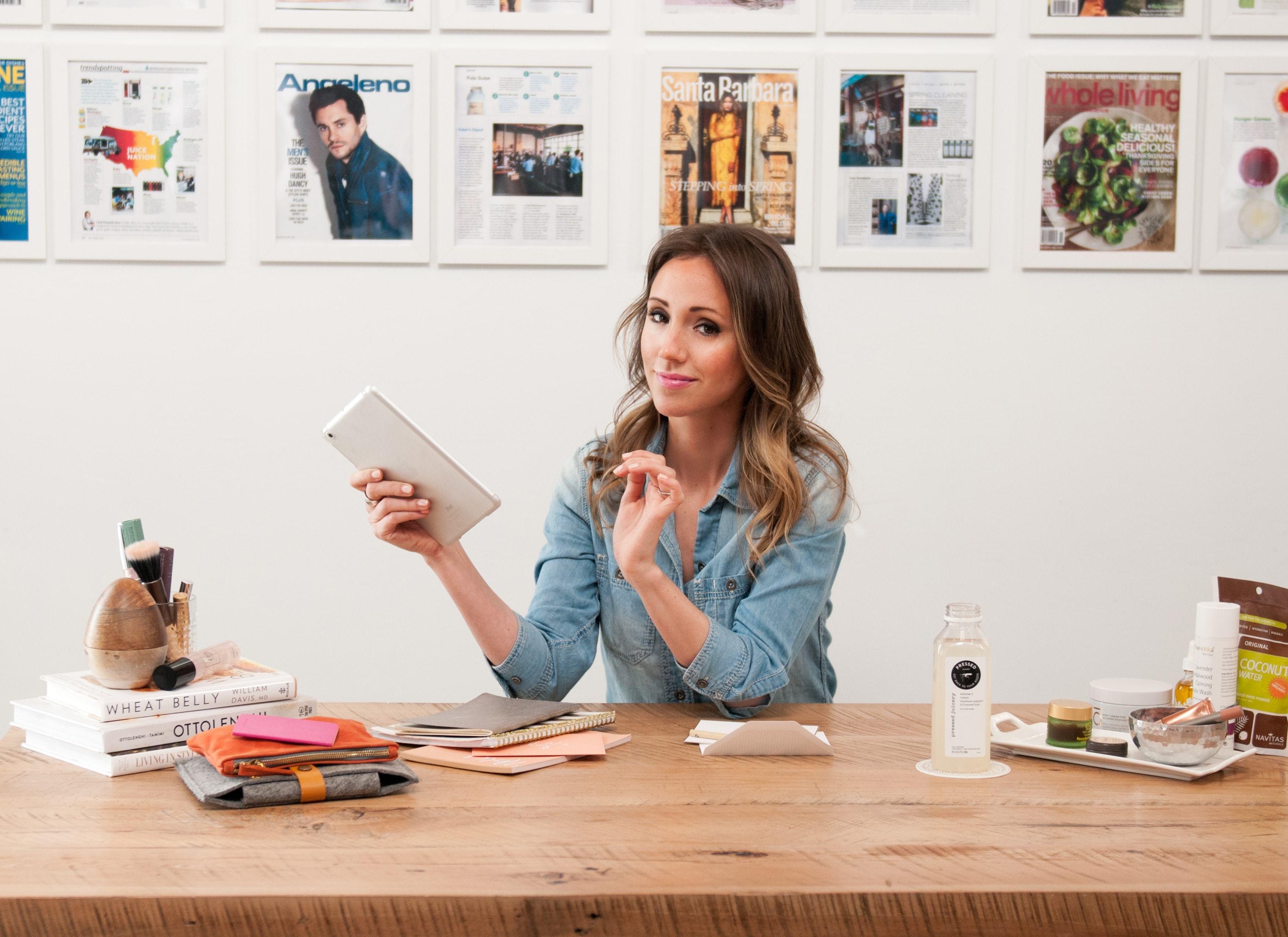 When I first met Suzanne Hall, Editor-In-Chief of one of my favorite (and gorgeous!) wellness sites for years, The Chalkboard, I was at a book launch to see a friend (another favorite person I've profiled, Phoebe Lapine) and was so excited to hear that Suzanne was moderating the panel that I couldn't stop talking about how much I love The Chalkboard until she overheard me raving!
Suzanne is such a force of nature and a wealth of wellness advice. The whole Chalkboard and Pressed Juicery team is so deeply positive, creative, fun and always up to experiment with new ideas to make life brighter- the epitome of "a guide to living well" as they describe The Chalkboard site itself. Needless to say, I'm honored that Suzanne was up for our for super-informative and inspiring talk that I'm thrilled to share today – a conversation that may just have you prioritizing self-care at a pace that feels good, ordering new books, drinking superfood coffee and detoxing your bathroom and beauty routine starting today… and doing it all beautifully!
As Editor-in-Chief of The Chalkboard, you're the inspiration for so much change in the world of wellness! What is the most exciting thing about being a driver of this conversation, which has so many implications in people's lives?
Suzanne: I think that people turning their love for healthy food, non-toxic skin care and other forms of wellness to a deeper space of self-care, mind/body, maybe even some spirituality — that's something that's been happening for a very short time in the wellness space from my perspective. I think it is very exciting and I think it's necessary with everything going on in the world these days. People are realizing they need to do more to feel better and to deal with the amount of stress that they're encountering in the day-to-day.
This really hits home with all that is going on: needing to do more to feel calm and balanced and well.
Speaking of doing more – there are so many things that you are exposed to in wellness that some people may never hear about. Is there a line for you where things become too extreme?
Suzanne: Yes, a sense of humor is really important to us in this way. One through-line for Chalkboard content is that we like to make it feel fashion-adjacent, so we like to make it as fun and accessible as possible. There are a lot of things that we encounter that are odd, and usually we won't shy away from them, we'll feature them in a funny way and ask readers what they think – if they think it's too crazy or if they are into it. And the answers are always really fascinating.
We also have a series called "Would You or Wouldn't You?" and that's usually where we cover these things. I know when Bulletproof coffee first came out, the idea of "butter coffee" was really crazy to some people… and it still is for some.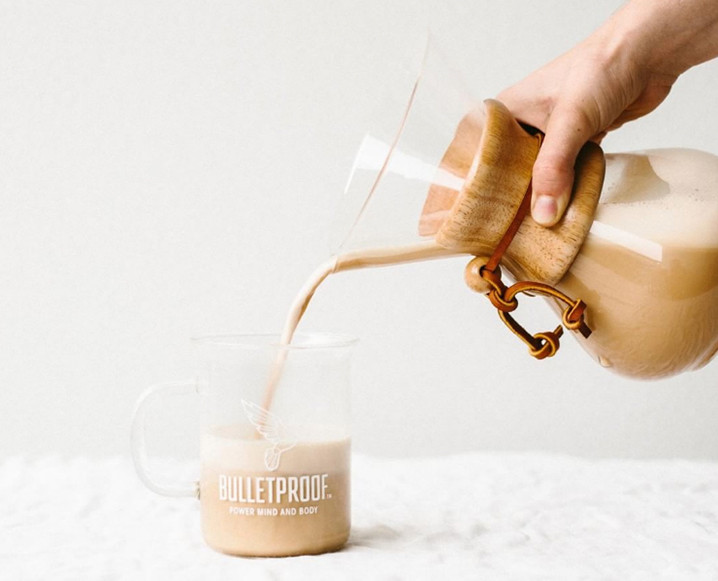 But, it's really popular now! I love it! It's great that people can see these new trends and ideas and products and make a decision for themselves.
Suzanne: It also keeps it fun. I think with wellness there are core things we connect to again and again that serve most people in a really useful, practical easy-to-access way. Then we layer in some of the more unusual stuff just for fun or for some of our more hardcore readers.
I love the approach! And, Chalkboard is so gorgeous – everything is very beautiful. Where do you find your inspiration for all your creativity and why is it so important to you?
Suzanne: From the beginning Chalkboard has included a lot of home design in the mix and home goods that really appeal to me. Our tagline is "a guide to living well." We feature a lot of people's daily routines, inside their refrigerators and the like… and a lot of these people have gorgeous homes themselves. Lots of those little details in their homes started to appear on the site.
When you're talking about wellness, you are talking about routines that might not seem like a lot of fun. For example, if you are going to start taking a wellness tonic or tea everyday, if you put it in a pretty ceramic mug you'll likely be hooked and the habit is going to stay. So, to me that's part of making wellness more palatable for myself and sticking to good habits. And the same suggestion goes to readers: make it more fun, appealing, exciting and beautiful for yourself. You're going to have an emotional attachment to things that are good for you in an easier way.
Chalkboard was started by Pressed Juicery, so we are part of the Pressed Juicery family. If you've ever seen a bottle of our juice or been in one of our stores, you'll know that aesthetics are also a beautiful part of the Pressed Juicery brand, too. So we inherited a lot of the design bones there.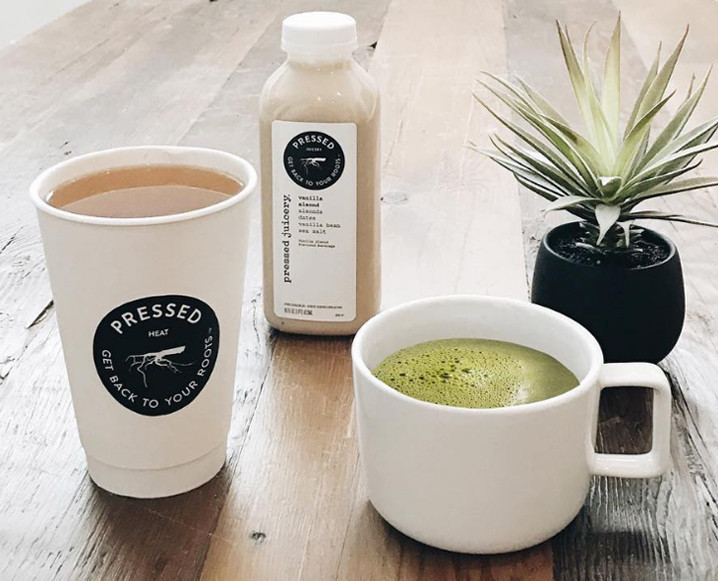 It's all so beautiful!
I know that part of the mission is making wellness accessible for people all over, not just in big cities like NYC and LA. What would you say to someone who's pretty new to wellness and maybe they've already started with some meditation and yoga or other fundamentals of diet… now… what comes next?
Suzanne: Non-toxic personal care products are a really big deal and something that can be accessible to most people. We have a list from BeautyCounter called the Never List on our site – all the ingredients that should never ever be in your personal beauty products.
That topic can be overwhelming, but I think good advice for a newbie is to start small and start specific. Whether it's everything in your shower, whether it's your makeup routine, your breakfast, or even just detoxing your coffee cup. If you start looking for really obvious places, where every day you are either encountering the chemical that isn't good for you or an ingredient that's not good for you.
How can you find out what the worst offenders are and slowly start having that exit the picture without being overwhelmed?
Suzanne: You can't transform your life overnight and most of us aren't even interested in that.
But if you can take a look at one thing, for example "high fructose corn syrup." If you look throughout your pantry and refrigerator and look at ingredients and you find high fructose corn syrup in a few products, and there's a really easy ingredient you can identify and eliminate from your life and start shopping for replacements. That might sound like a small thing, but it's important to start someplace.
I think that one part of self-care is vital: you've got to be good to yourself and find a sustainable pace. Especially with health and wellness. A lot of people know the cliché of January diets or January workouts, resolutions like that quickly fall away, so I think that slow and low is definitely the way to go when it comes to making changes to create effective habits.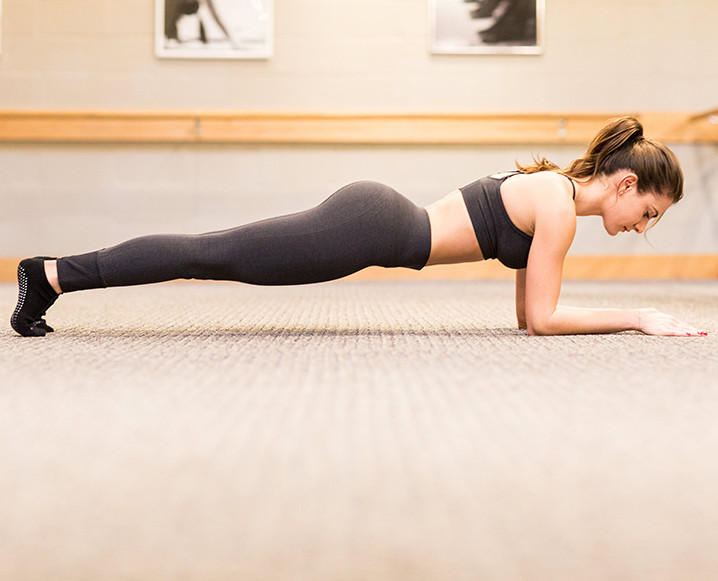 Slow and low! That's really great. If someone were going to start shopping for new replacements for beauty products, what product should they start with slowly?
Suzanne: Well, if you're talking about going non-toxic or cleaning up your routine a really good tip for starting out is to target things that are applied all over your body, like lotion. Shampoo is another good example or body wash. Things that you are using in the shower are a great place to start- you're really opening up your pores in the shower with the hope that these things are going to be absorbed. Lists like the Never List are good places to start. Maybe you can't memorize all the weird ingredient names, but start with a couple and just try to eliminate those.
Has there ever been a wellness expert or an article you've read that has changed your worldview on wellness?
Suzanne: The first would be Dave Aspery of Bulletproof and his podcast talking about biohacking. The perspective with which he was coming at things really amplifies things for me. "How can I make life incredible in all these different aspects and areas?" or, "How can I improve things for myself?" I think people forget that wellness isn't here to ruin your life and suck all the joy out of it, but it's actually, "How can become as resilient, energetic, like calm, happy, fulfilled in these areas with these different tools?" This is really what they are supposed to be doing – super-powering your life.
Also Dr. Furman is another one, with his books on nutrient density. He just looks at what the most nutrient dense foods are, and asks you to eat for nutrient density.
What's in your superfood coffee, because I know posted them and made videos of them?!
Suzanne: Vegan or goat protein powder, a half cup organic espresso, Pressed Juicery almond milk, always cinnamon and some spices. It changes day to day. Cinnamon can seem boring, but a sprinkle of cinnamon is one of the most powerful things you can add to your diet. Spices are actually super-potent. I put all it in a blender. (Check out the video HERE).
If you had an extra hour in the day, what would you do with it?
Suzanne: The first thing that comes to mind is meditate in nature.
What's always in your fridge?
Suzanne: Gerolsteiner sparkling water. There's so much magnesium. It contains tons of magnesium which is super-calming, good for your digestion and oxygenation. It's like a supplement.
Best app or gadget you ever used?
Suzanne: We set an alarm for 2pm in the office to remind everyone to stop and do breathwork.
What's the best wellness decision you've made?
Suzanne: Marrying the right person.
What an amazing answer!
Thank you so much for your wealth of wellness wisdom & all that you share every day on Chalkboard!