Supercharge Your Bedtime Beauty Routine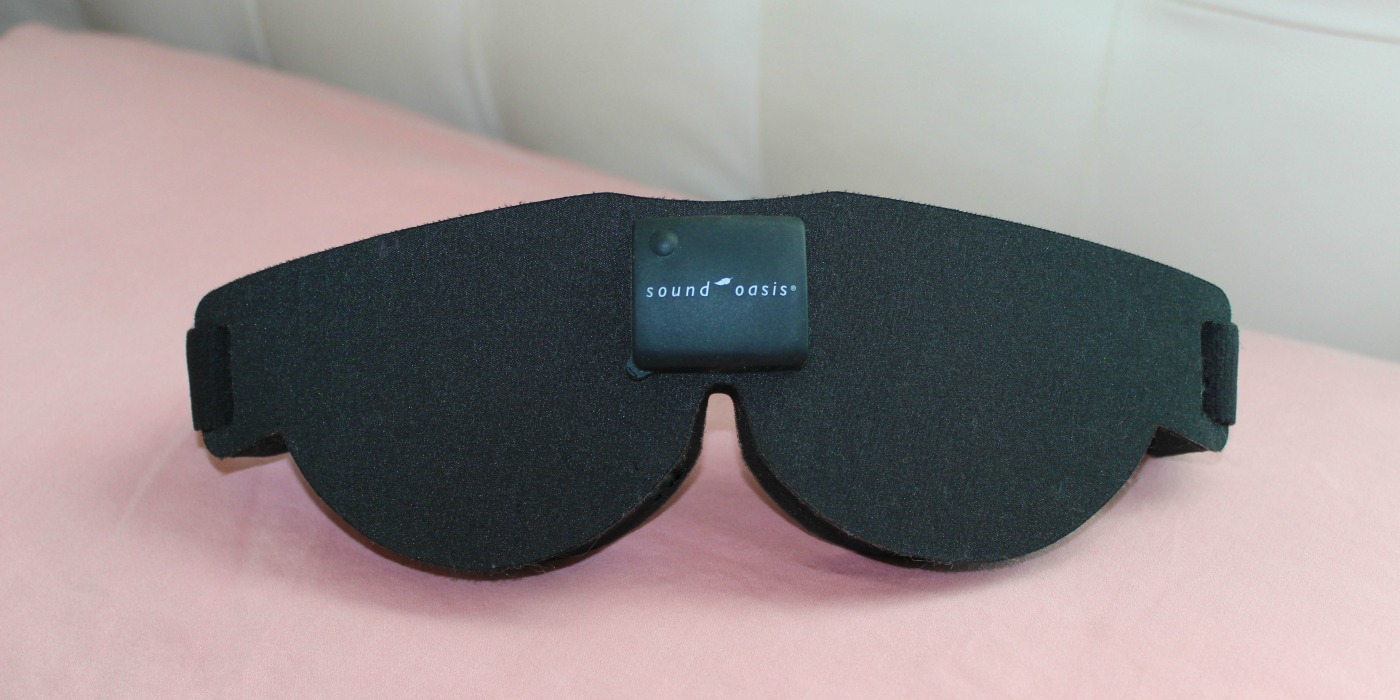 Great routines are the foundation of wellness and beauty, and sleep is a non-negotiable core of that glowing well-being.
The Gretchen Rubin quote rings so true in championing daily happiness habits, " What you do every day matters more than what you do once in a while." Sleeping well "occasionally" is just not enough to look and feel and live your best life.
Sleep science is vast. We need 7-8 hours of sleep to keep our immune system humming. Less than 6 hours of sleep a night for a week can render you nearly "drunk" all day, switching on both your body's inflammatory responses and stress hormones while negatively changing the expression of over 700 genes that contribute to well-being.
Sleep is detoxifying, anti-aging, rejuvenating and mood-boosting.
After a nightly Epsom salt bath, each of these amazing products contributes to deep rest and a major glow.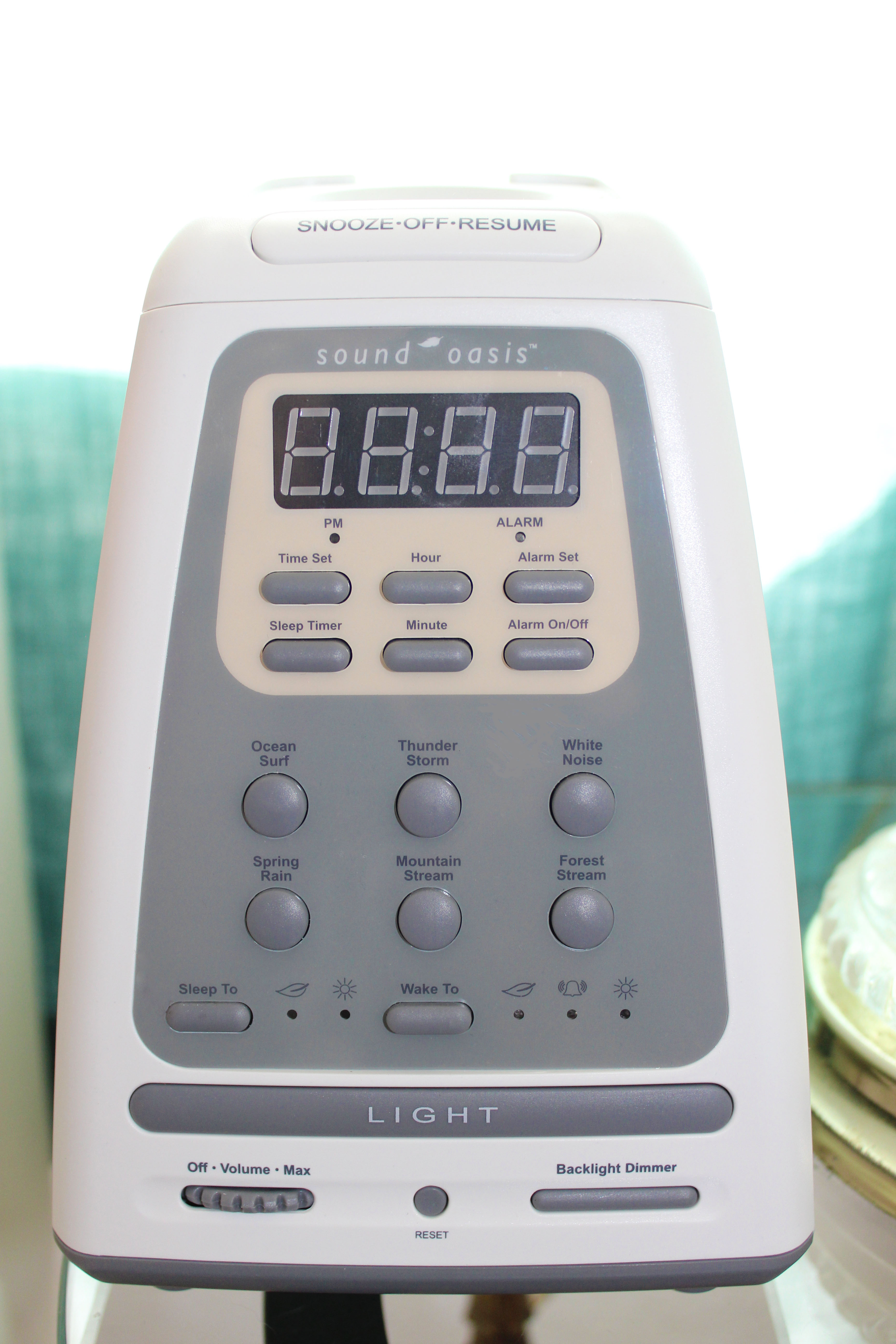 Sound Oasis Natural Oasis Aromatherapy Alarm Clock sets the tone for incredible nights and mornings. A full-spectrum of sleep therapy resides in this stylish machine: nature sounds to lull you to bed, aromatherapy beads you can load into the top canister to aid in rest and waking and even gentle light to wake you slowly like a sunrise would!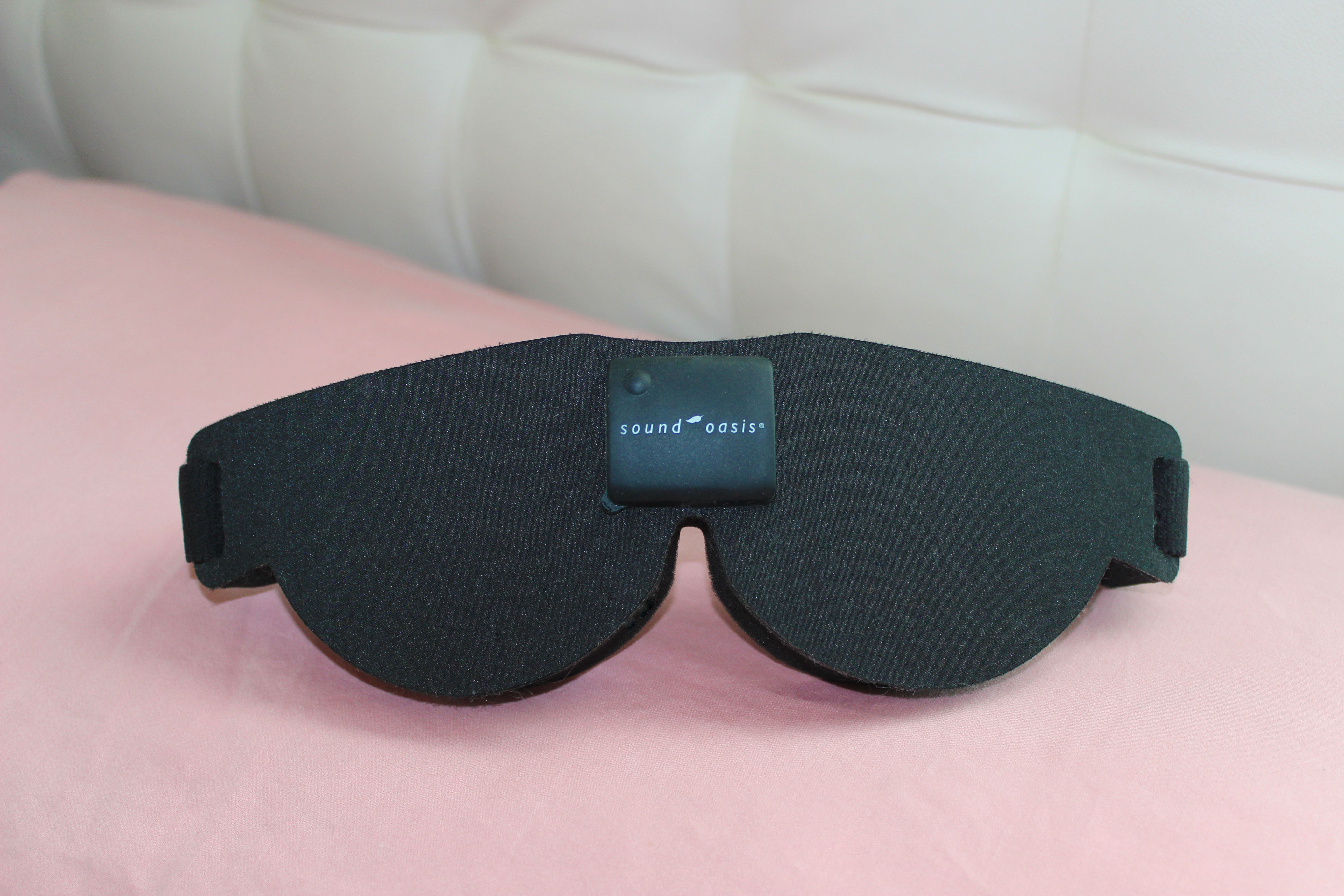 Sound Oasis Glo to Sleep Mask is a portable sleep machine. While it blocks light comfortably to set your body into its natural sleep cycle, the mask also focus your mind with its glowing interior light into a deep alpha brain state that brings forth the most powerful, restful sleep.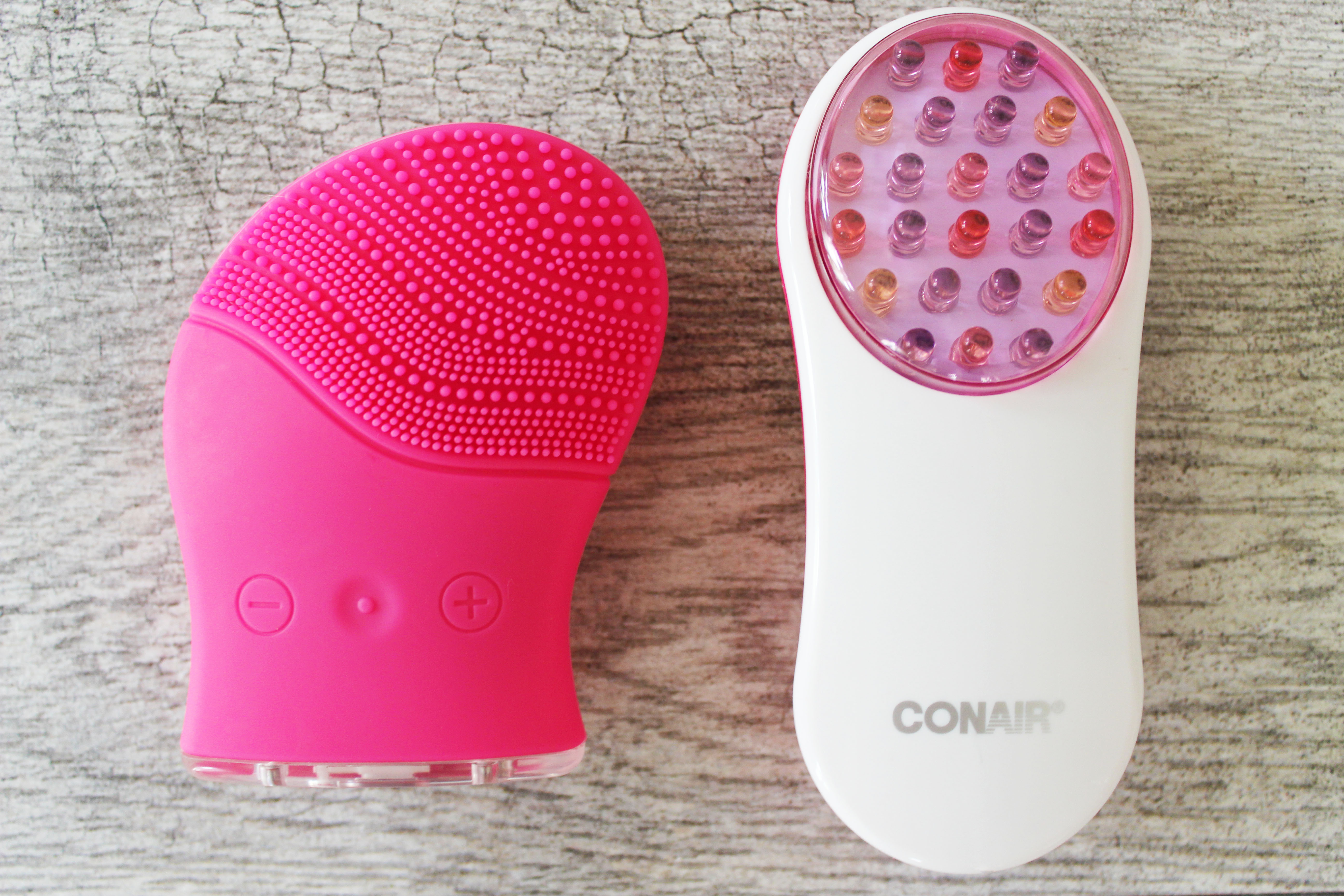 CONAIR True Glow light wand is a wildly effective way to do a mini-version of a red light anti-aging facial every single night. This takes some time- about 3 minutes of holding the wand at each different spot on your face you want to treat – so to maximize your daily treatment, put on the enclosed eye-protective goggles, flip on a guided meditation, and gently move the wand every three minutes over your face as you unwind.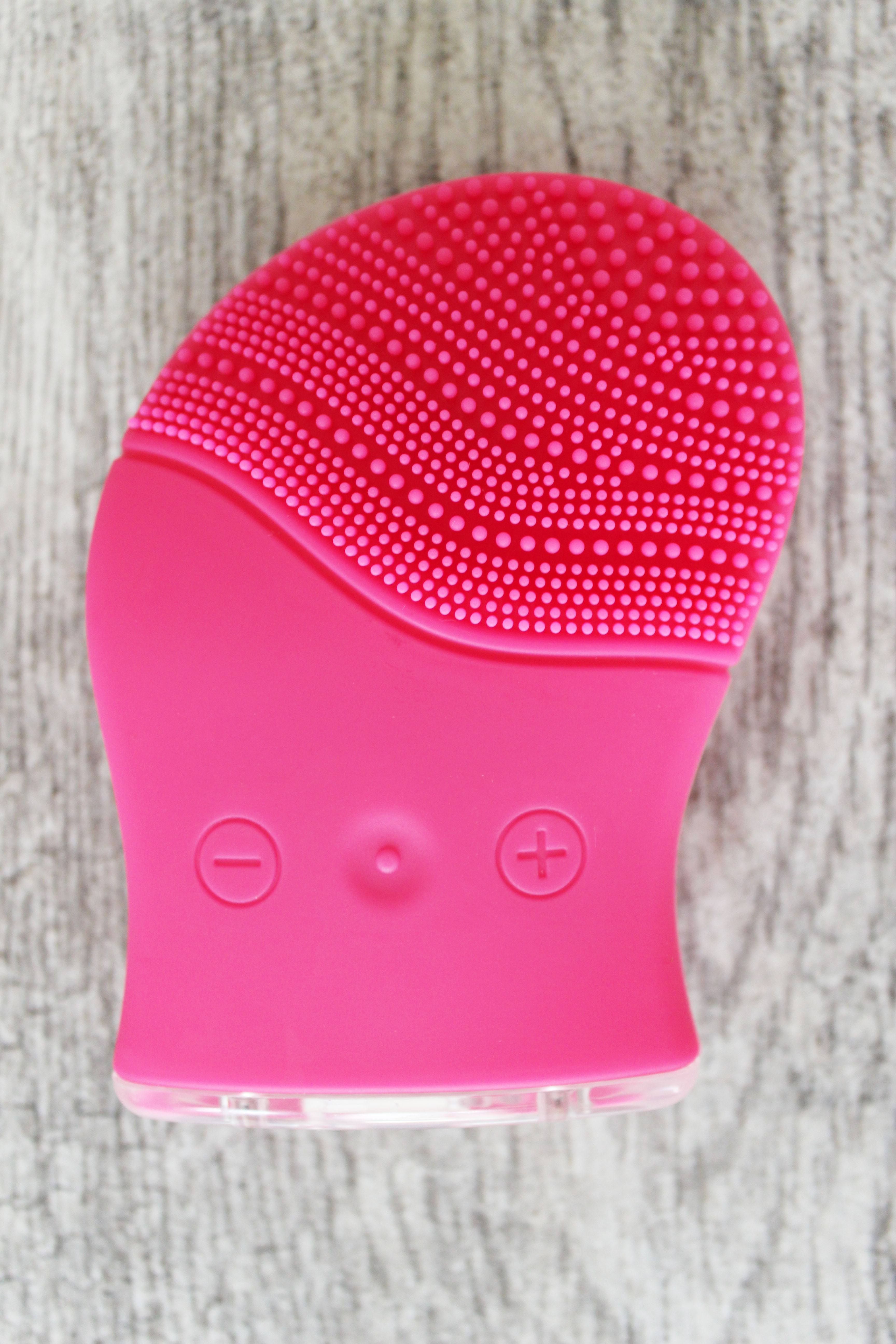 Bella Vibra Spa has crafted an ultrasonic skin device that has swiftly become my favorite thing in the beauty world! It charges up with a USB connection and then becomes a waterproof magic wand. One side of the silicon device (pictured here) deeply cleanses your face like a sonic brush, but somewhat deeper. I add cleanser and do a full 2 minute cycle on damp skin and rinse. Then… the big fun begins. I apply a night cream and then flip the device to it's massaging side. A two-minute sonic massage of the cream into my face and neck is game-changing. Afterward, I layer on face oil and wake up renewed!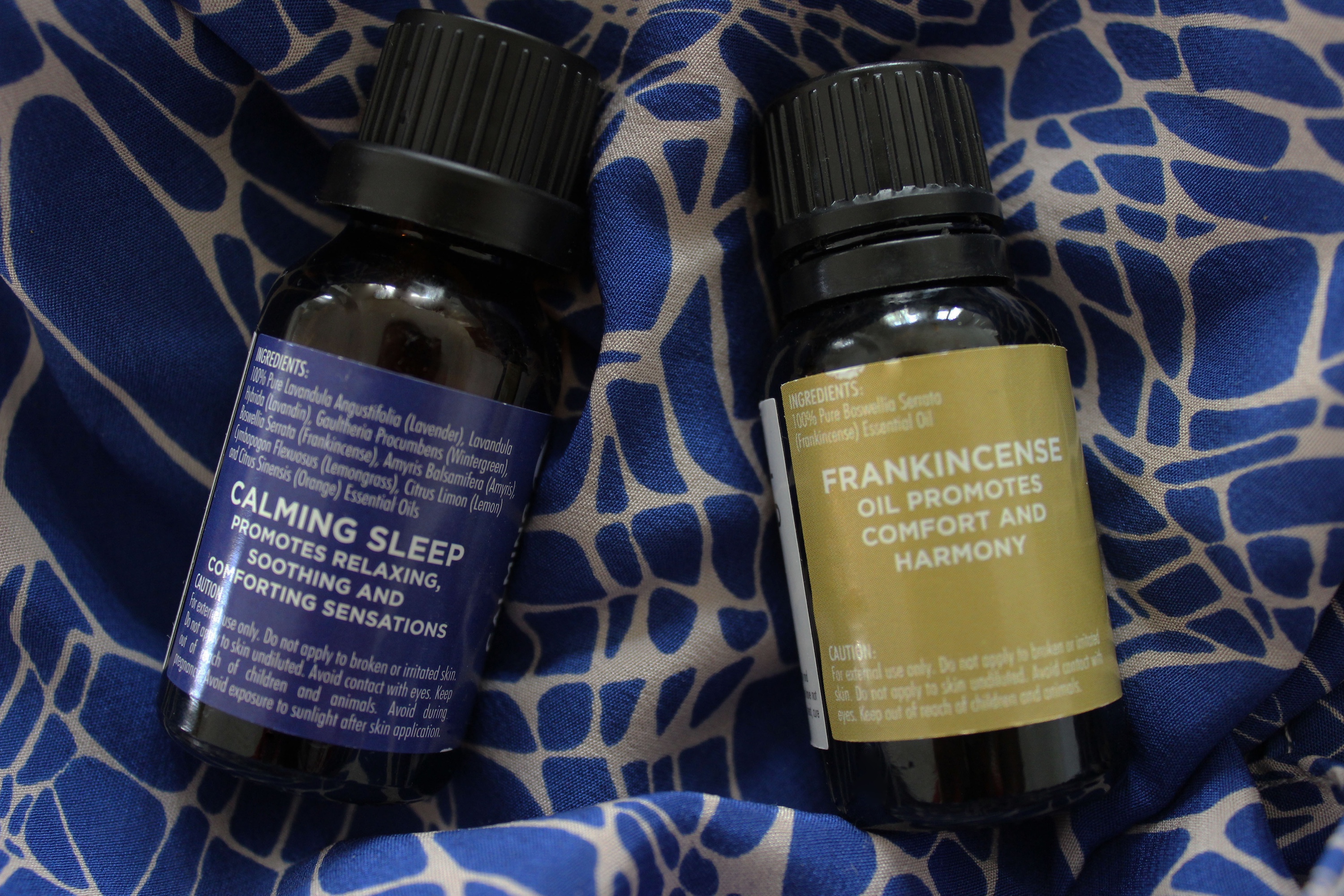 Gurunanda Argan Oil, Frankincense Oil and Calming Sleep Oil are permanent fixtures in my bedroom. I put two drops of the Calming Sleep blend directly on my wrists (I'm a rebel, you can mix it with coconut oil) before bed, and occasionally sprinkle 8 drops in my nightly bath, too. Frankincense Oil is a powerhouse for grounded calm. I massage my feet with a few drops mixed into sesame oil every night for immune-boosting tranquility.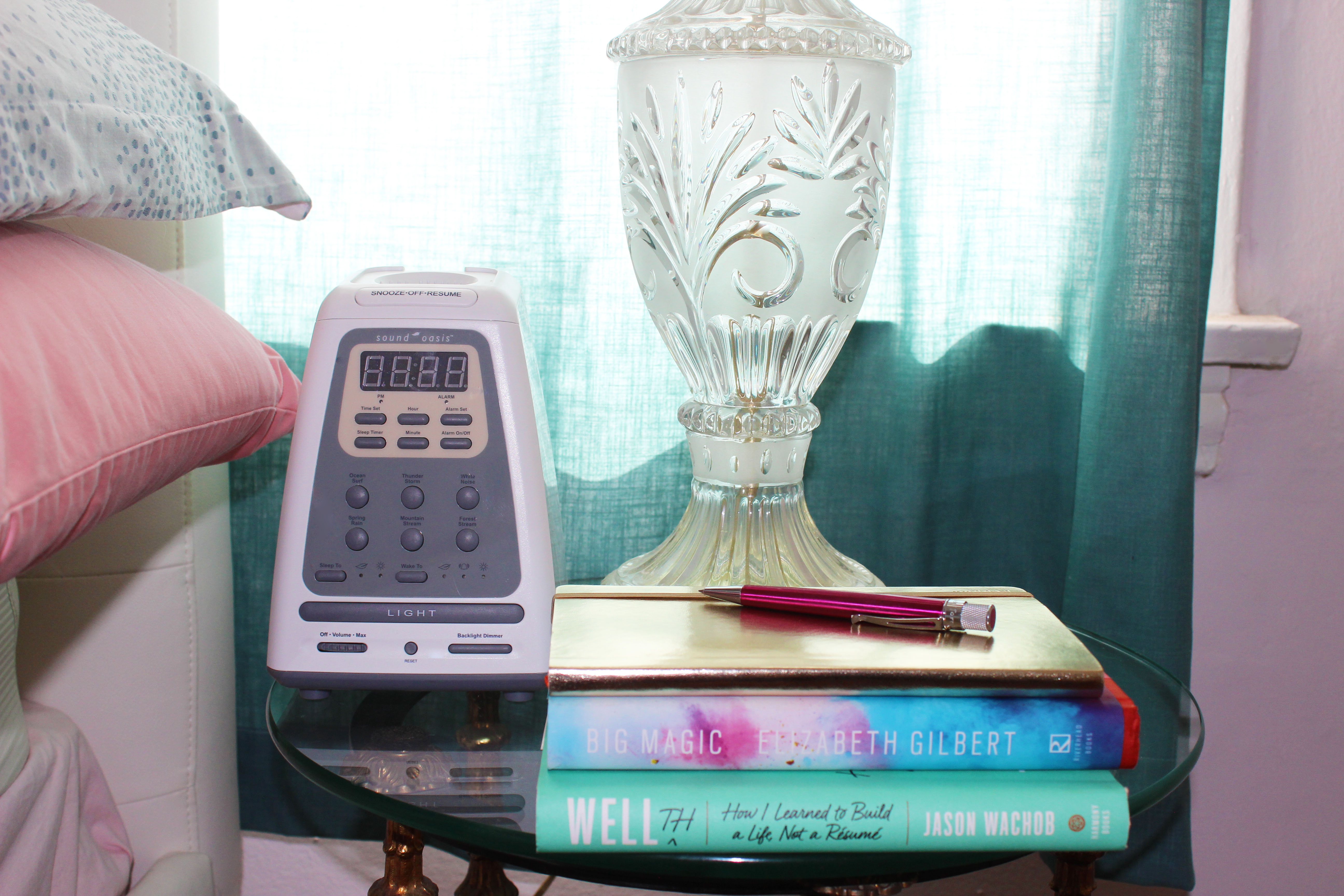 Inner well-being and outer wellbeing mirror one another, and journaling both your dreams and your goals are a brilliant way to tune into the mystically exciting parts of life. Poppin notebooks – especially my favorite metallics like bronze and gold – are the most glamorous way to both capture your sleeping dreams and craft your daytime dreams! I leave one by my side to capture the dreams bits I remember for a moment when I first wake up, and I carry one with me to write out wishes and thoughts as they pop up all day. Try this and you'll see sleep as a wonderful creative adventure!