Entertain Outdoors With These Tech Products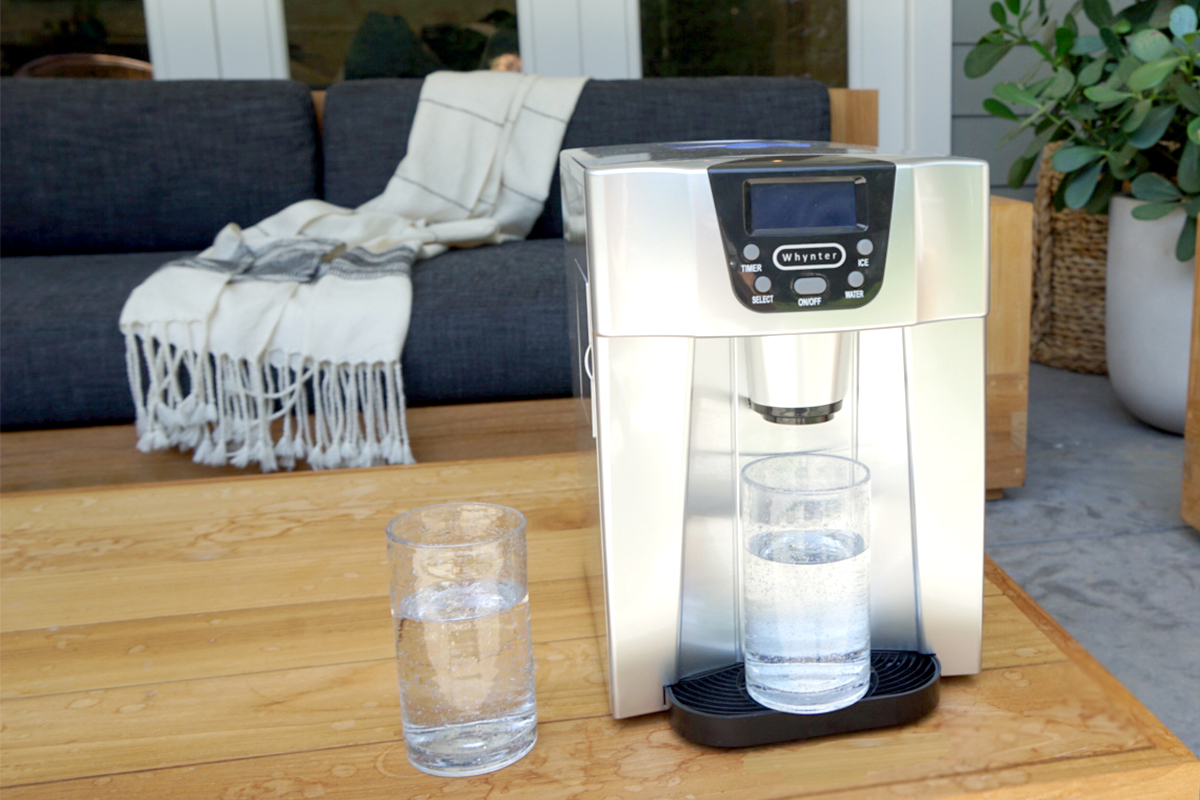 One of my favorite things about living here in Southern California? I can entertain outdoors practically all year round.
Whether it's cocktails by the pool or a casual weeknight dinner in the garden, I always like to have an abundance of comfy seating, ambient lighting and shatterproof glassware at my outdoor get-togethers. But in addition to the obvious products, there are other items I've come to rely on that are a little less expected — but just as essential.
Take it from this California girl — you need these awesome tech products at your next outdoor soirée.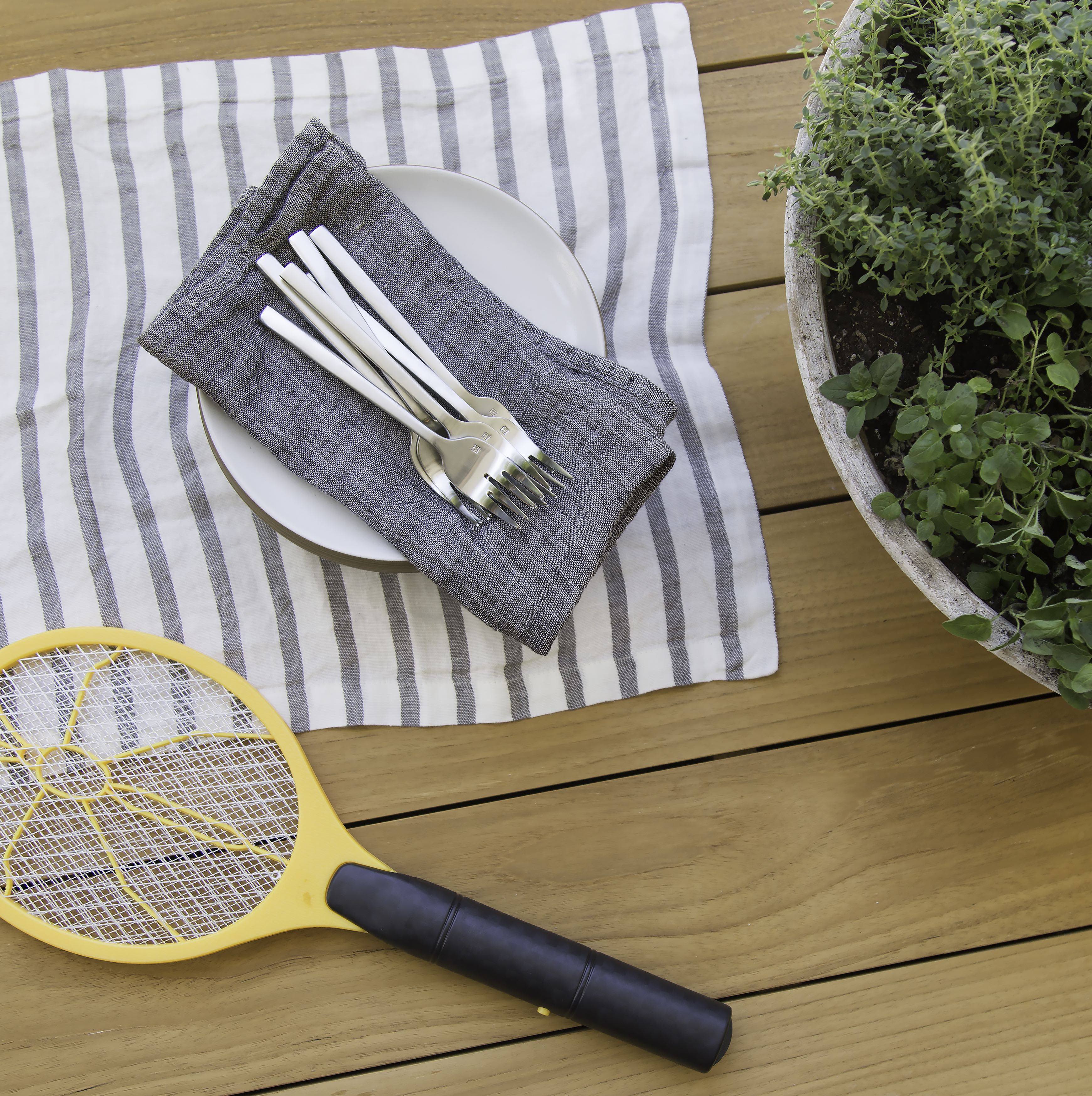 I've got to admit, I was completely perplexed the first time a friend of mine pulled this out at a backyard barbeque to swat at some pesky flies — until I realized it wasn't a tennis racquet, it was an electronic fly swatter with a powerful ZZZAP! After seeing it in action for a few minutes, I ordered one of my very own.
With just a flick of the wrist, you can zap flies and other pesky insects threatening to take over your outdoor gathering. Of course, it takes a little practice — hint: timing is everything — but using the racquet definitely beats fussing around with citronella candles and torches or smelling like bug repellent all day long.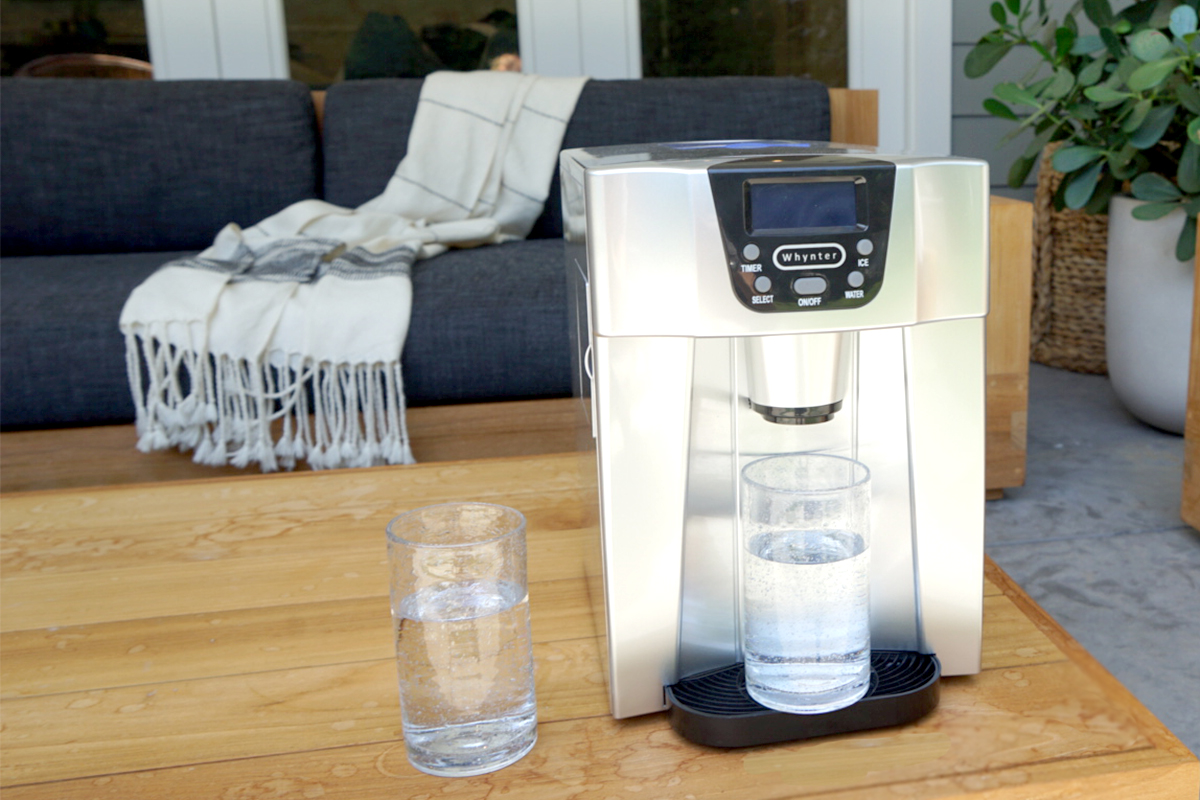 I love entertaining by the pool, but I don't love all the running back and forth from the kitchen with ice, drinks, food, napkins, utensils, more ice — whew! Thanks to this cute 2-in-1 appliance, I can spend more time outside with my company and less time en route. I set it on a patio table or outdoor bar, and it dispenses ice and water, saving me more than a few trips inside.
The coolest thing is that it connects directly to a water source, meaning that I have a continuous supply of ice and water without ever having to fill the reservoir (you can also fill it manually, if there isn't a water source nearby to tap into). Now if only there was an appliance that could churn out a continuous supply of margaritas!
Countertop Ice Maker & Water Dispenser

By Whynter

Shop Now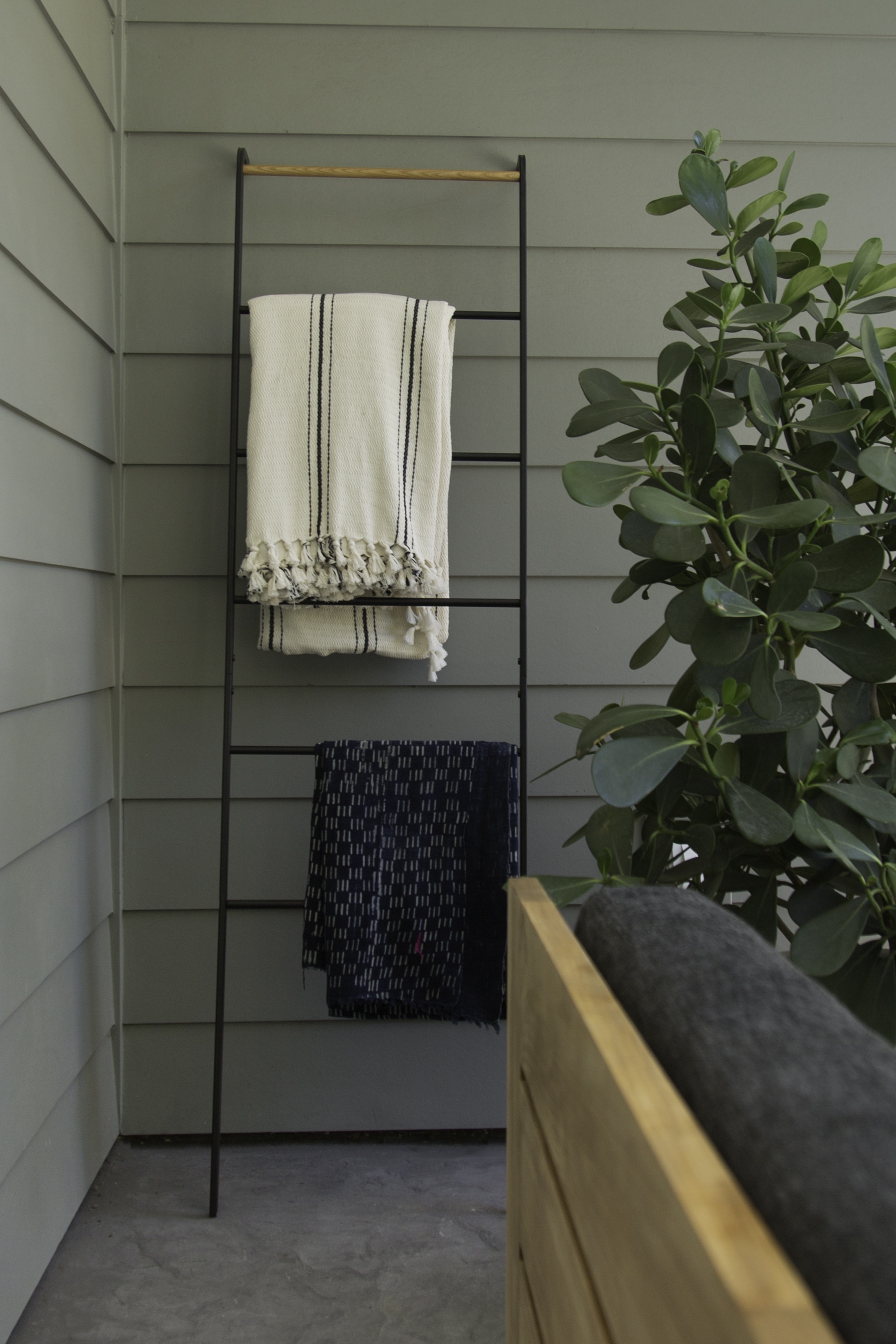 There are countless well-designed storage solutions for pool towels, but my favorite is this clean and simple leaning ladder. It doesn't take up a lot of space. It keeps the towels dry and off the ground. And, when the sun goes down, it can double as a place to hang soft, warm blankets to cozy up with around the fire pit.
Leaning Ladder Rack

By Yamazaki Home

Shop Now