Succulent Topped Pumpkins Are the Fall Décor You Didn't Know You Needed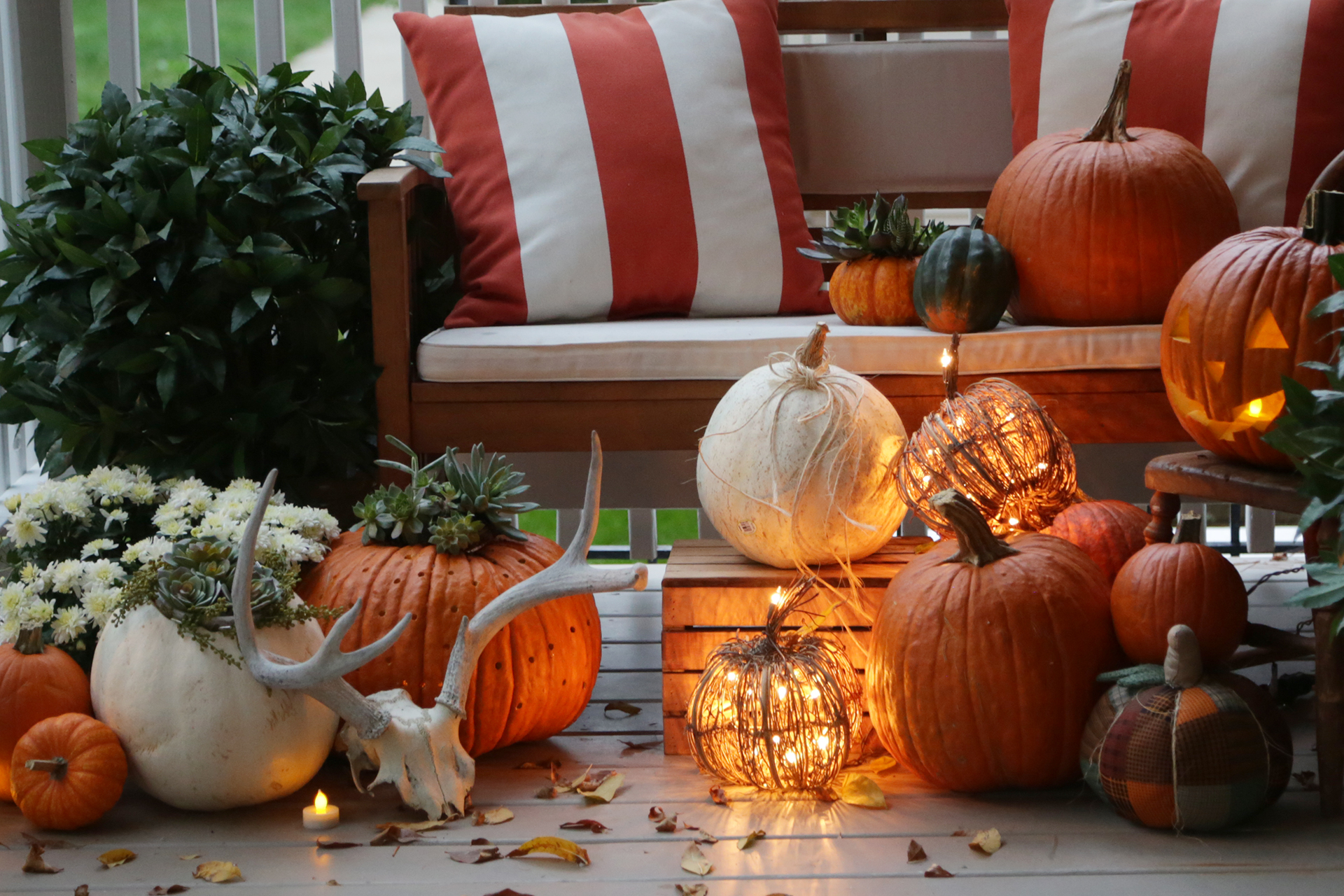 Fall is such a wonderful time to get creative and explore decorating.
The older I get, the more I appreciate my artistic side. I'm constantly looking for new and interesting ways to do ordinary things. To me, life is exciting everyday, and my brain is constantly creating things. The best part is when these creations come to life!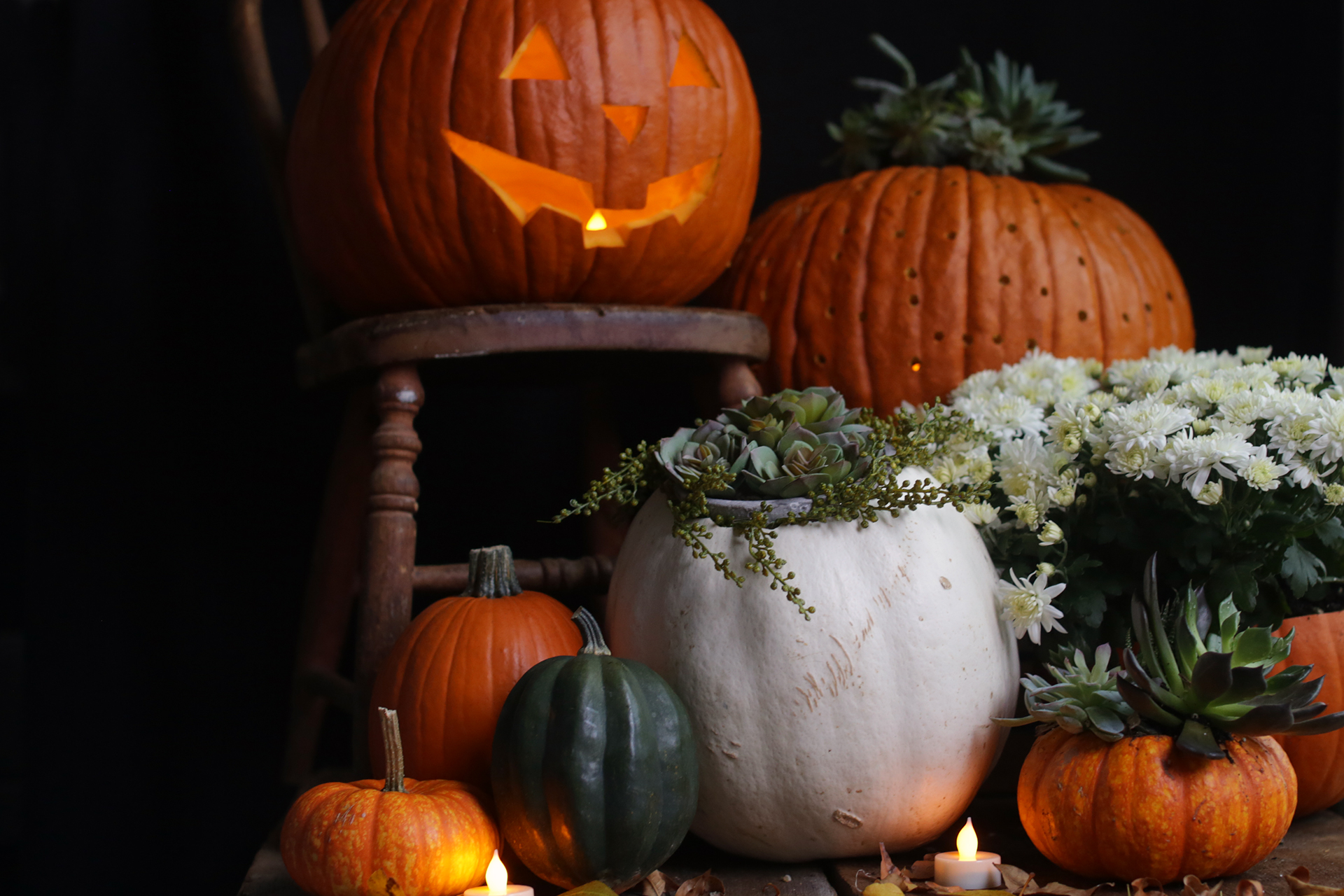 I love to see how peoples' personalities come out through their decorating. I can appreciate all the cute scarecrows, plaid blankets, and creepy Halloween décor, but that just doesn't resonate with me. Sometimes I wish I could just go to a store, buy what's on display and be done with it, but I agonize over not having creative control and just copying someone else's work! Therefore, an average persons' two hour decorating project will take me days of browsing multiple stores, pulling out my bins of eclectic and unusual pieces that I've collected over time, and blending them together to create a unique fall vibe. This is my definition of bliss!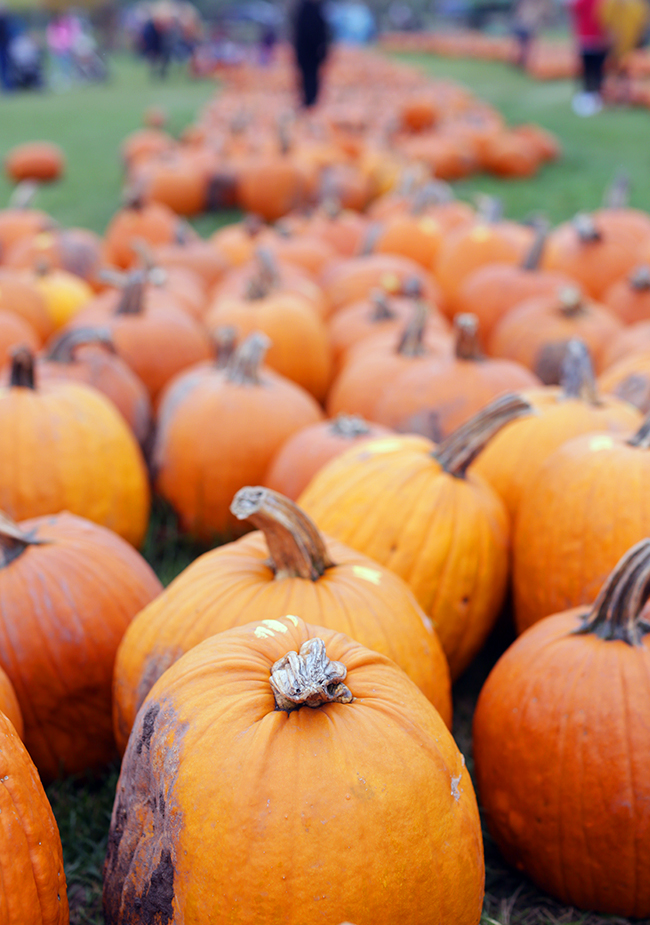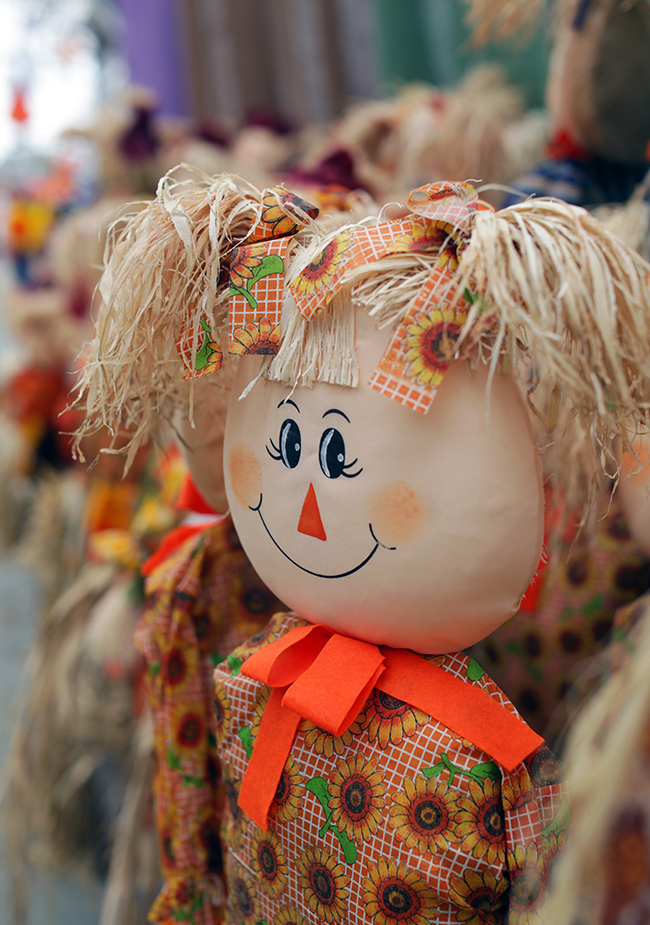 This past weekend, my family and I went to an amazing pumpkin patch. There was so much to do and see! Pony rides, a corn pit, a petting zoo, giant slides, trampolines and tons of food! My husband and I got our 3-year-old daughter all amped up about being able to pick her very own pumpkin to bring home.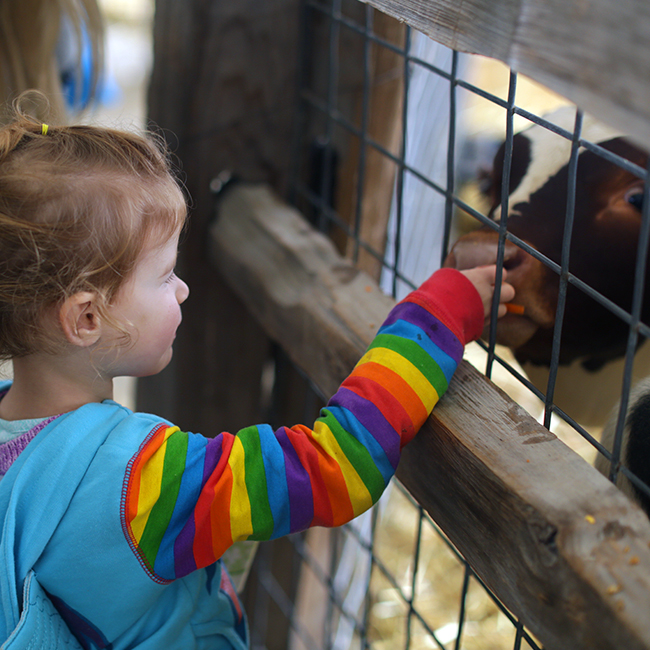 She is unlike her perfectionist mother who inspects dozens of pumpkins making sure there are no major blemishes, the stem is still intact, and they are a nice shape before making a decision. She just ran up to the first pumpkin she saw and decided it was good enough! We honored her decision and then picked some of our own pumpkins.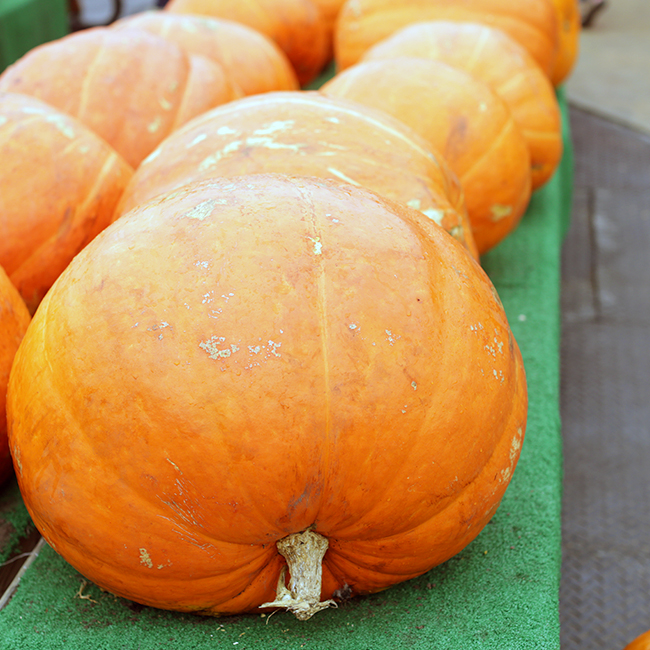 My mind was already racing with decorating ideas on how I was going to arrange these different colored and shaped pumpkins on my porch and as a centerpiece in my kitchen. I knew I had some cool antlers that my grandpa found, and a cute little wooden chair that I found in the alley by my house.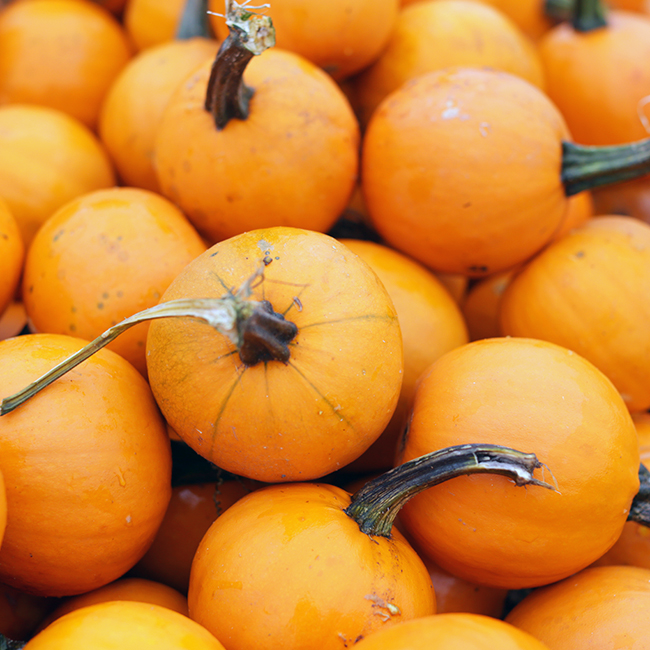 I'm sure my husband could see in my eyes that the rest of the weekend was going to be a DIY and fall decorating extravaganza and that he would have to be mainly in charge of the childcare duties while I got lost in my own little creative world! Haha! Poor guy… thank goodness he is an artistic person as well and he totally gets that visions need to come to life.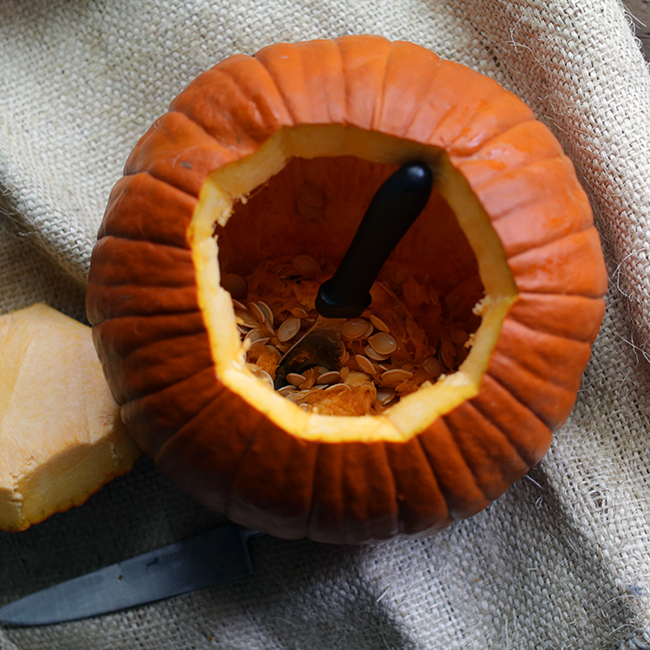 When we got home, we decided to start carving pumpkins. I wanted each pumpkin to be different and take on its own identity. We agreed that one should be a traditional jack-o-lantern for our daughter to enjoy but the rest were fair game!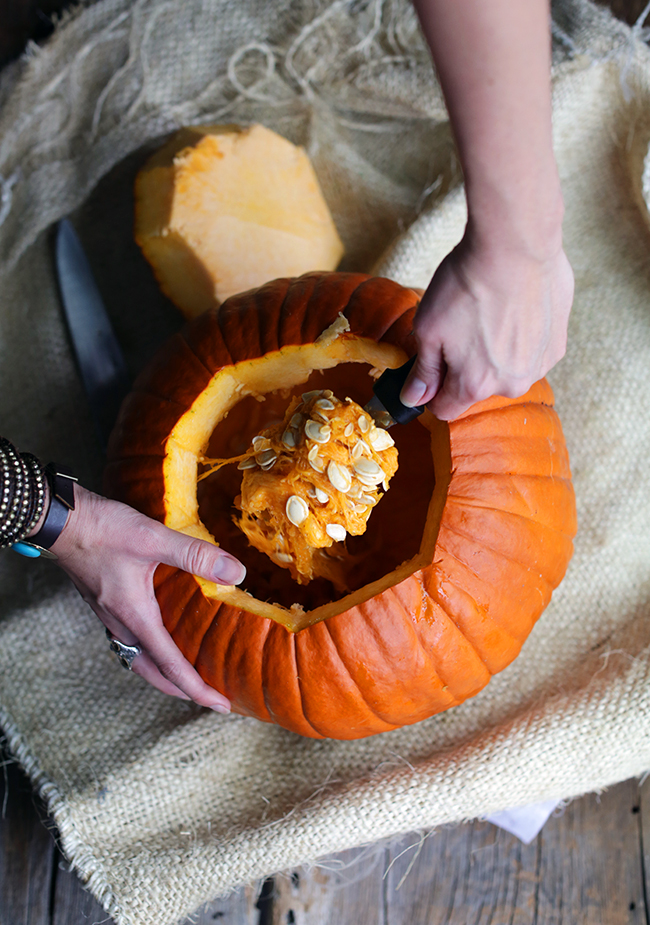 My husband did the cutting and my daughter and I did the scooping. We used a pretty amazing tool, a serrated scooper by Messermeister that made the job really easy! We were able to scoop everything out with minimal effort and mess.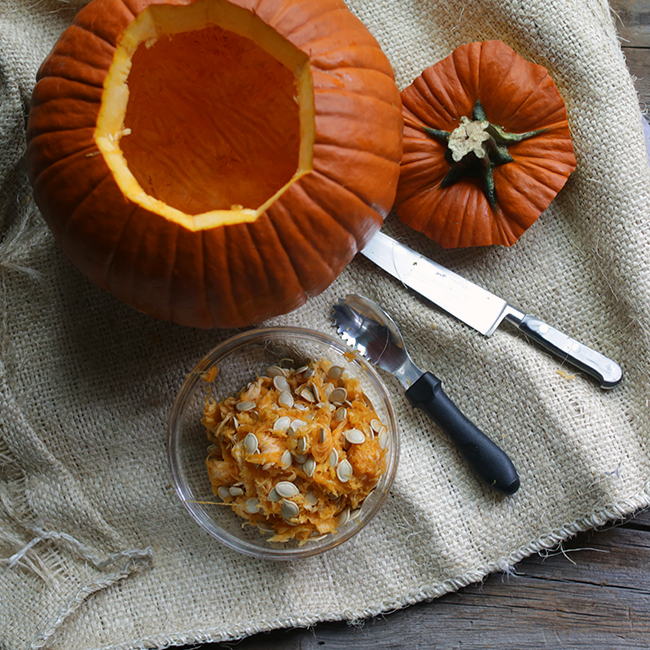 I remember scooping out pumpkins as a child with a regular spoon and the pumpkin would just slip off the spoon and I'd have to stick my hand in and grab all slimy stuff out! With this new tool, all of the pumpkin stuck to the serrated edge and didn't fall off and I could scoop it right out and into a bowl. I can't wait to use it again when I make spaghetti squash!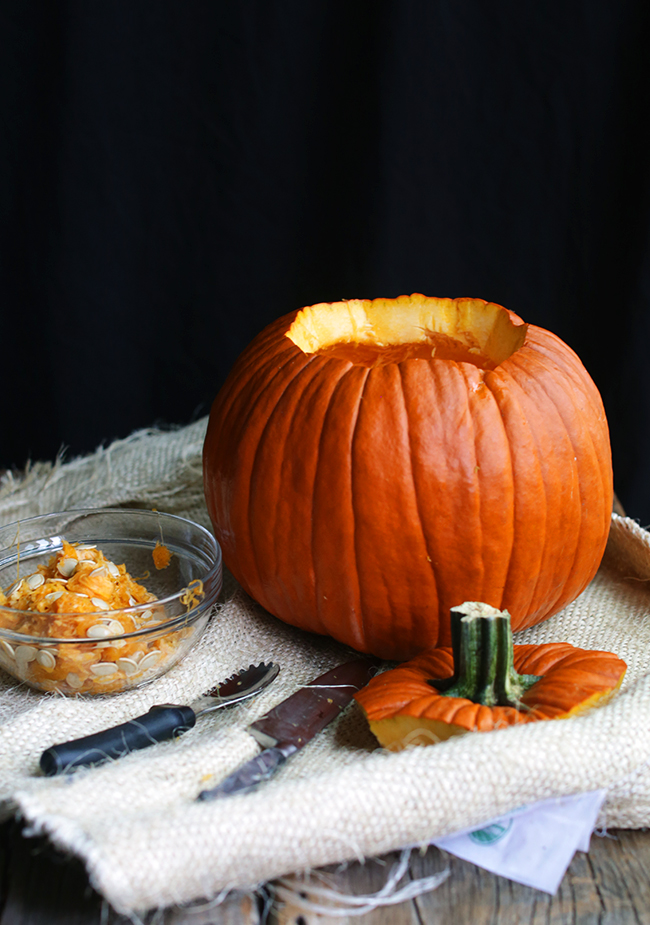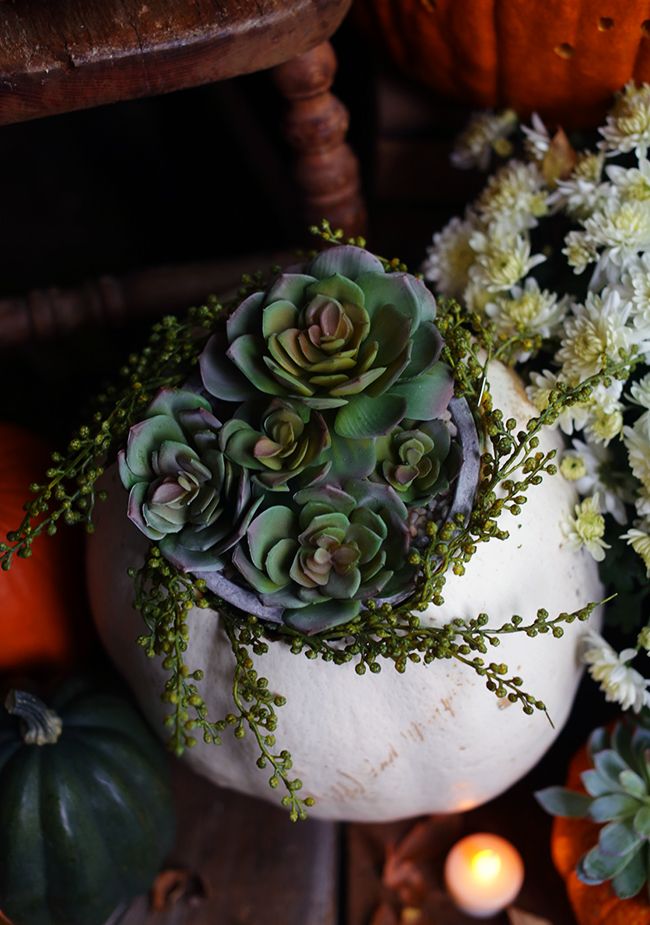 We ended scooping out three large pumpkins and one small one. I decided I wanted to stuff them with succulents as they are my current obsession and add life to any centerpiece. I used some faux ones and some real ones since this was my first time making these. The faux succulents were much easier and will obviously last much longer but I enjoyed working with both.
My second favorite is the largest orange pumpkin with the polka dot holes. I simply used an electric drill and drilled the holes intermittently around the entire pumpkin.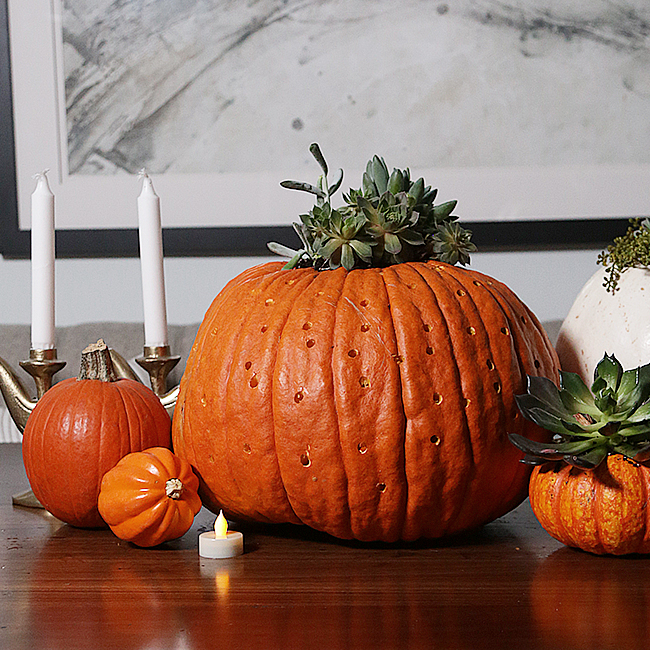 My daughter of course loved the jack-o-lantern because "it's a happy pumpkin!" and because she loved turning on and placing the tea lights inside. Then we spent the next 5 minutes turning the lights on and off a million times! Life through the eyes of a child is so fun to watch.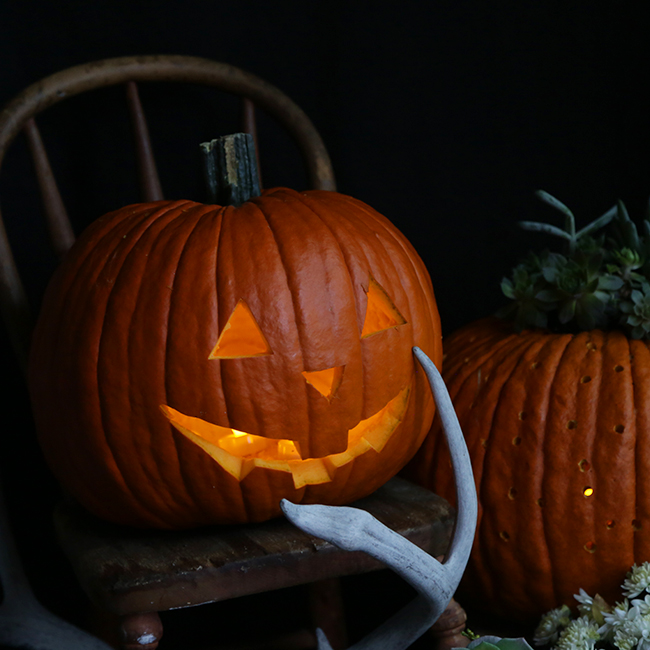 The whole experience ended up being fun for all of us and we even baked and ate the pumpkin seeds. I love walking into my kitchen and seeing this family created fall decoration and the porch is so amazing at night when everything is lit.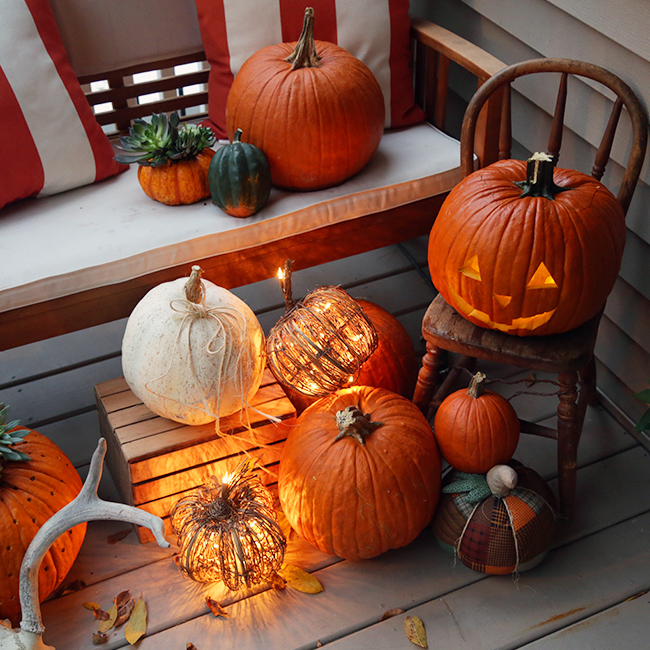 It truly brings me so much joy to sit back and enjoy my designs and to see others enjoy them as well. I think decorating has such a powerful effect on peoples' moods whether they realize it or not. It creates an inviting atmosphere and lets your guests see a little piece of your soul through your art.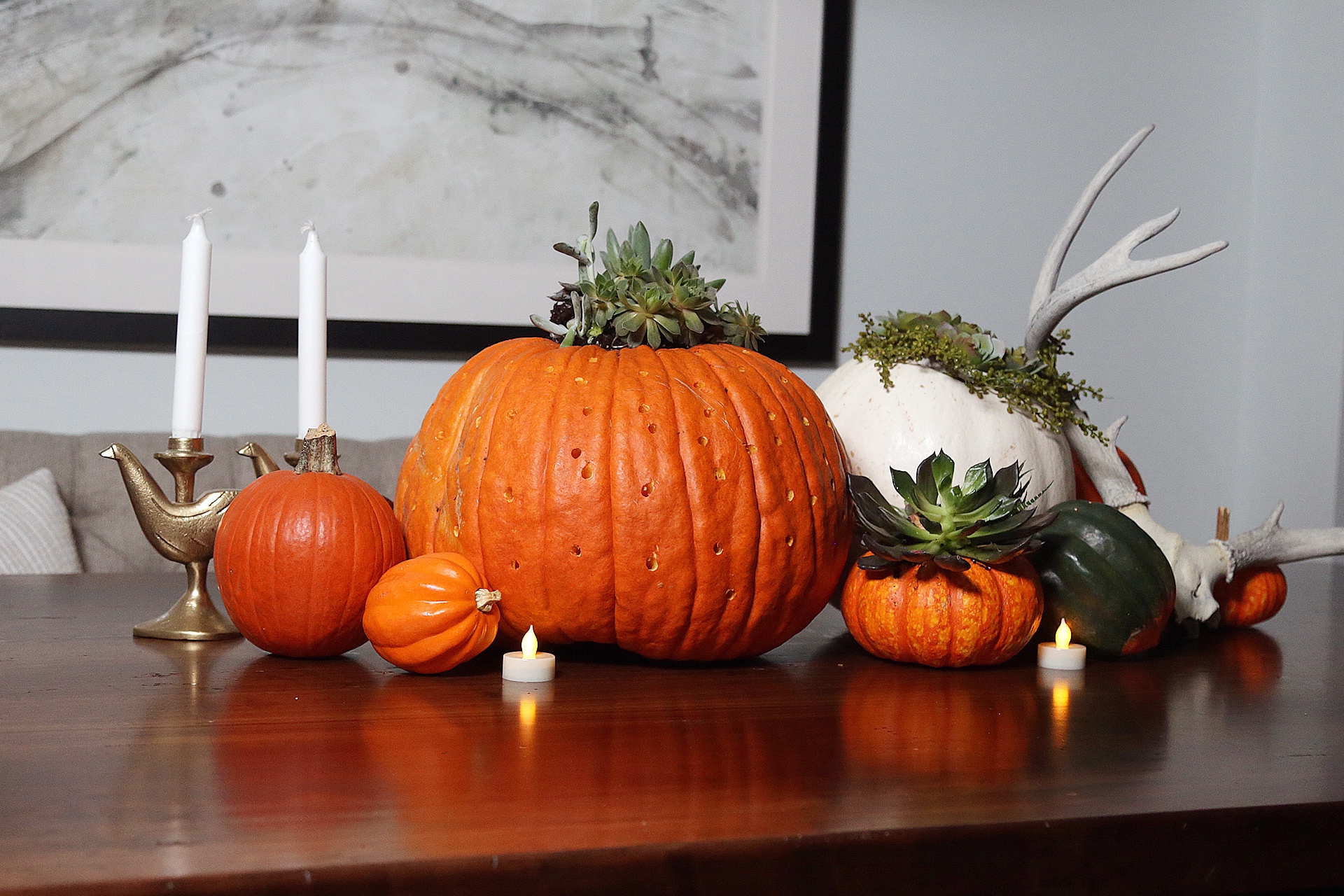 I'll use any excuse to decorate and the changing of the seasons is one of my favorite things to enjoy!